This Charging Drawer Charges Your Devices Without Taking Up Counter Space
By Ryan on 01/09/2023 11:58 AM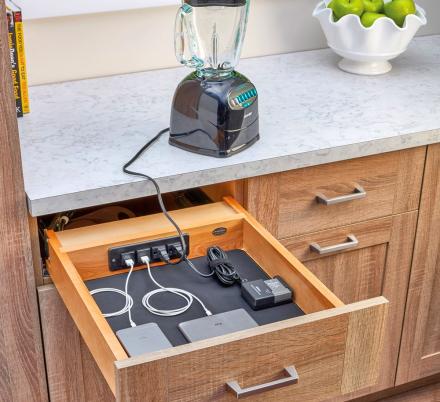 If you're house is like mine, about half of the drawers in your kitchen are considered junk drawers. They're filled to the brim, with absolute crap, and each one should probably be dumped straight into the garbage. Yet we continue to wade through the mess each day to find that stick of gum, phone charger, sunglasses, and other small wins.

Versions: Kitchen | Bathroom
Find more options here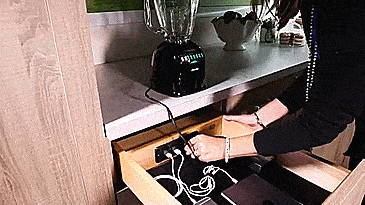 What if you had one drawer in your kitchen designated for charging your gadgets and phones, along with power your kitchen appliances? That's exactly what this company designed.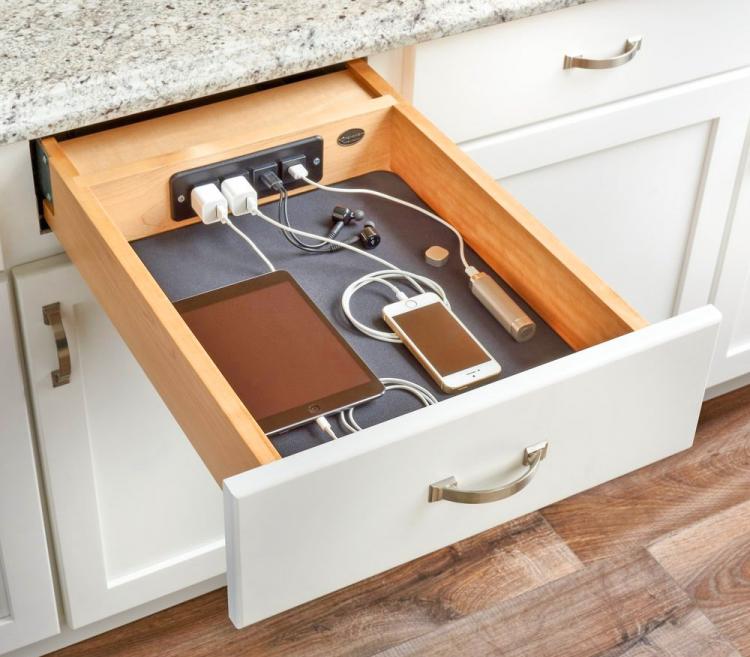 It's called the Charging Drawer, and it's made by Rev-a-Shelf. It's essentially a kit that replaces your entire drawer, minus the front cabinet plate, and gives you a very handy power source.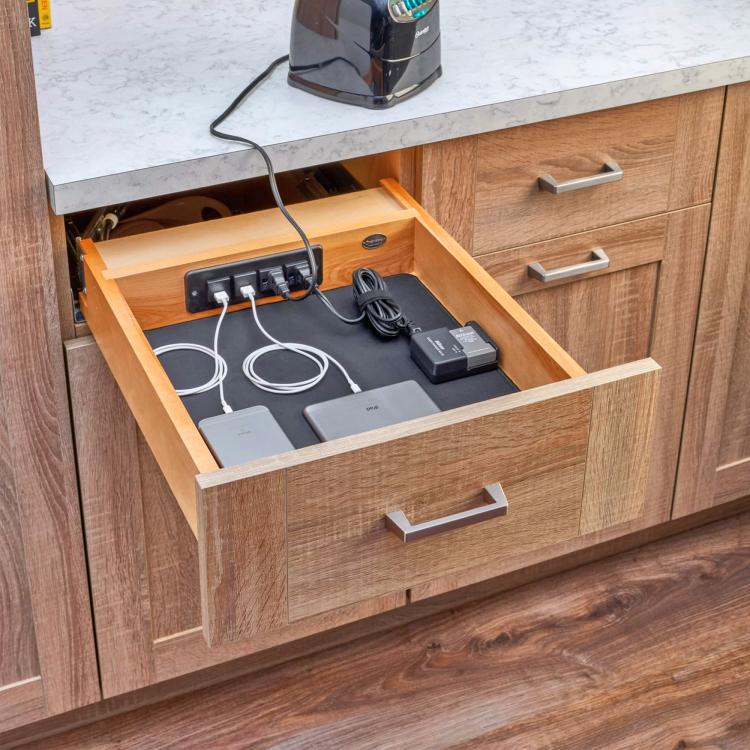 It keeps your gadgets and phones from taking up large amounts of counter space when they're charging, and offers a very accessible way of powering your kitchen appliances that you don't normally keep out on your counter permanently, like blenders, toasters, or your Bob Ross waffle maker.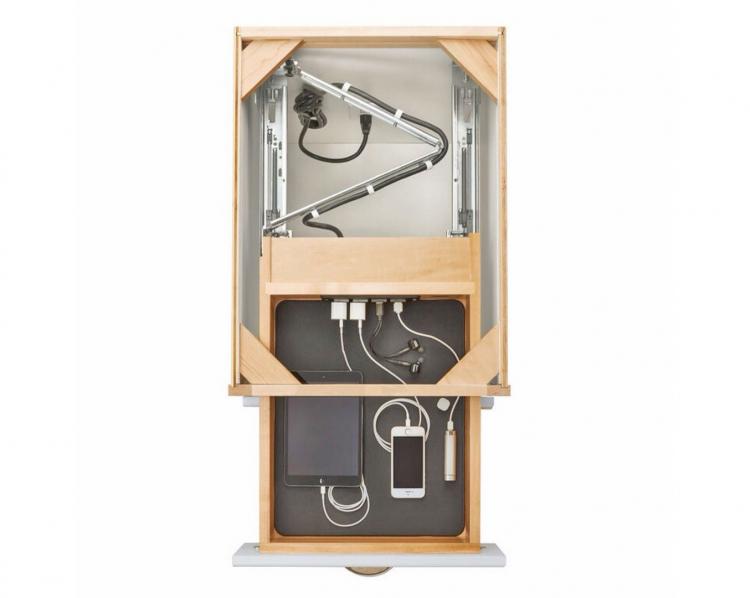 A 4-port outlet is located on the back of the charging drawer, including 2 120-volt plugs, along with 2 2.1 amp USB ports. The unique drawer features a built-in cord guide to make sure the cord that runs to the back of the drawer stays safe and out of the way.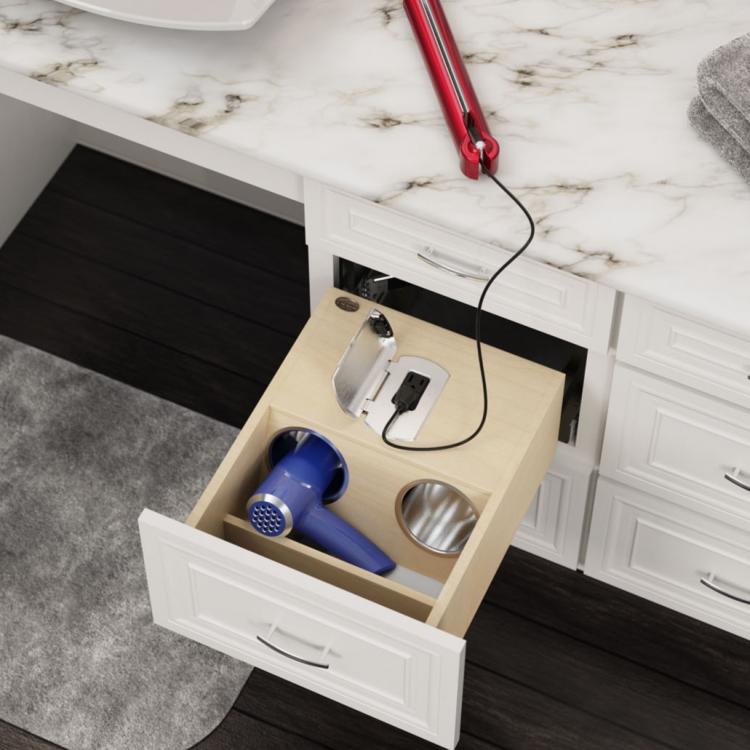 The Charging Drawer is made using maple wood construction, uses a BLUMOTION soft-close feature, a shock-absorbent soft mat to place your devices on inside the drawer, it's rated for 110 lbs, and it's super easy to install.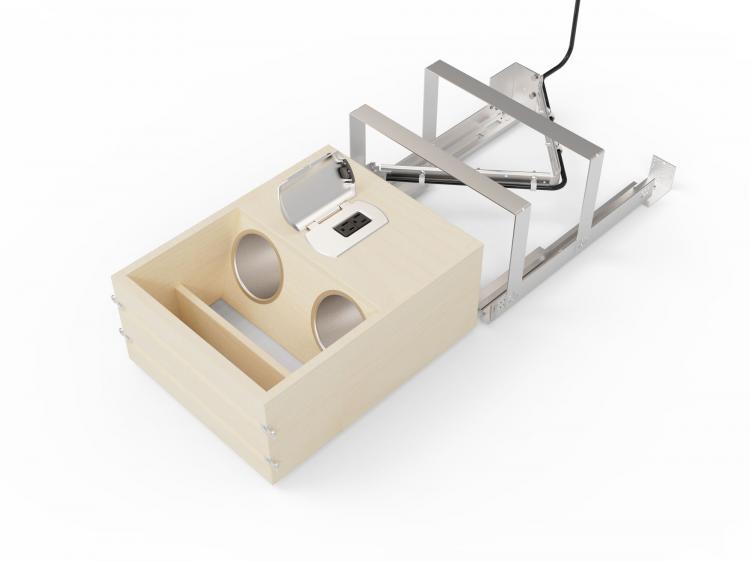 The gadget charging drawer is compatible with both frameless and face-frame cabinet types, is designed for use with 18 inch base cabinets, and can be purchased both with or without the soft close slides.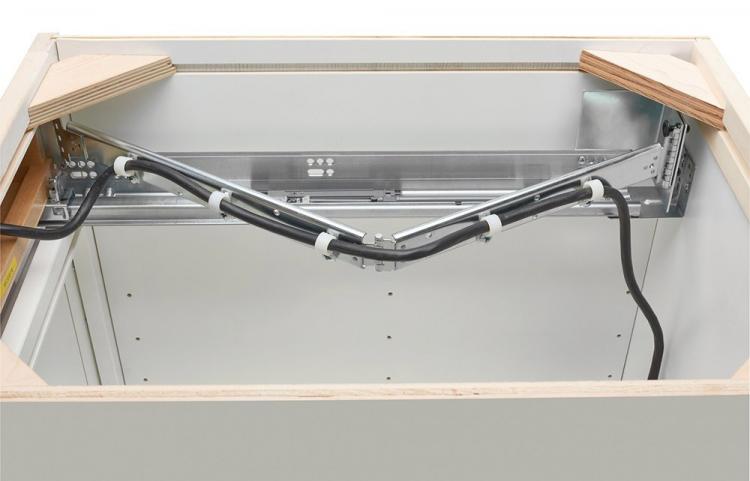 The power cord that goes into the back of your cabinet uses a NEMA 5 – 15 plug, and has a max current of AC 12 amps at 120 VAC, and USB 2.1 amp at 5 VDC each.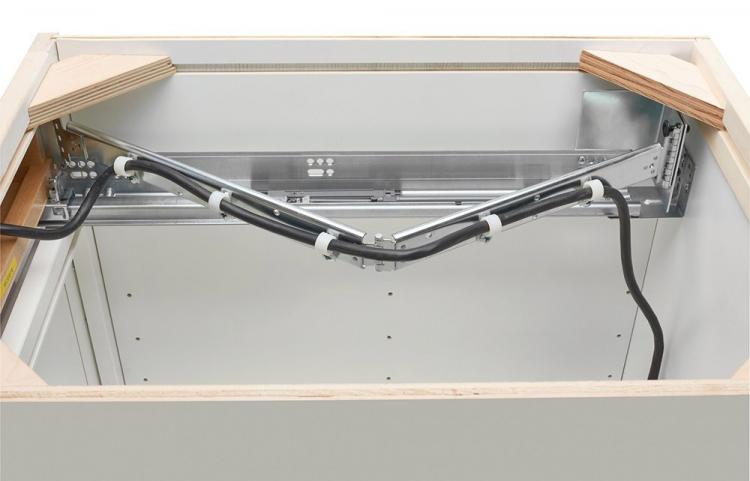 There's also another version that the company makes that's made specifically for your bathroom. Though this version features just 2 120 v plugs and is meant to power a hair dryer, curling irons, and other bathroom appliances. It also features 2 stainless steel bins where you can safely store your hair dryer and curling iron after use without worry of it burning anything.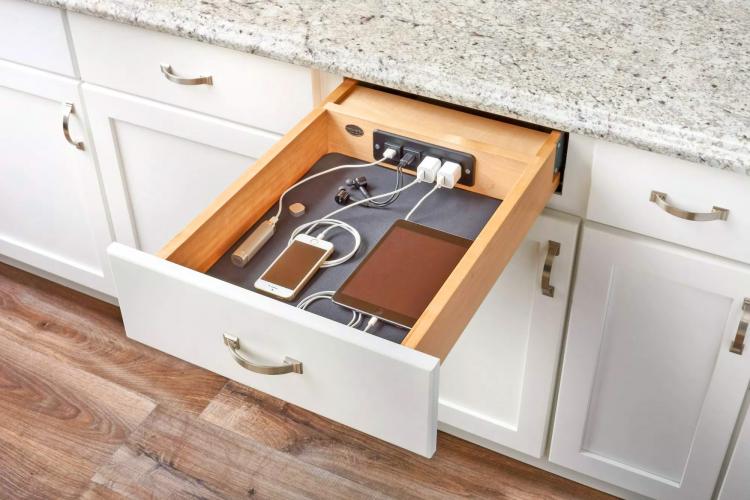 You can snag one of these Rev-a-Shelf device charging drawers from Kitchen Source for around $350 bucks!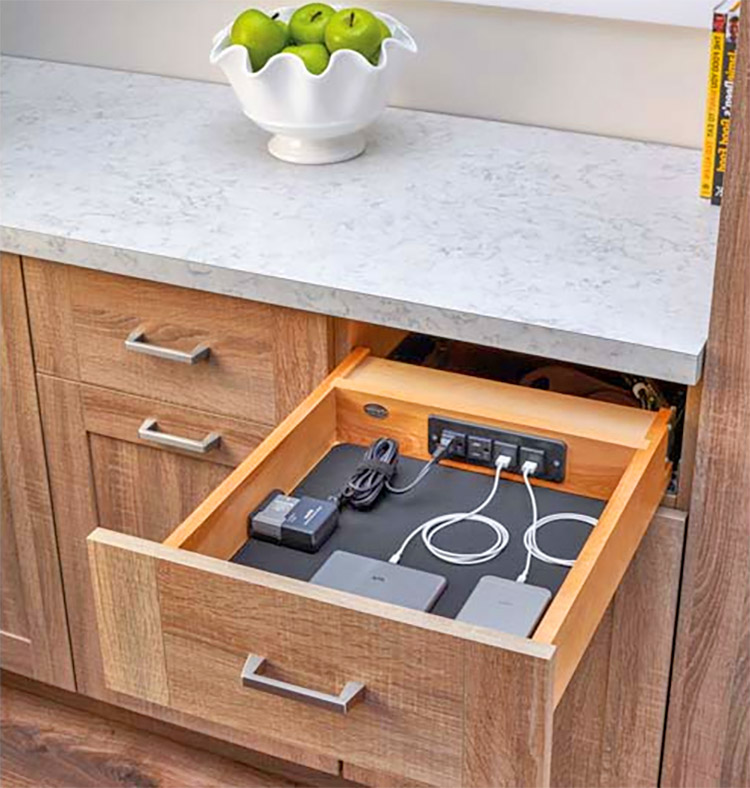 Check out the Rev-a-Shelf charging drawer in action via the video below.
Subscribe To Our YouTube Channel