The Genius Magic Opener Helps You Open Any Kind Of Bottle Or Can
By Ryan on 09/17/2019 3:57 PM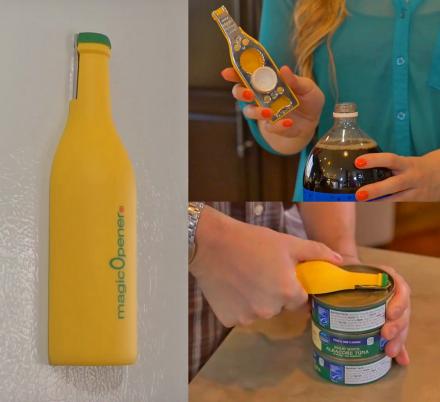 You've probably seen the slew of bottle openers, can openers, and every other opener gadget that we've featured in the past, but none of them seem to be quite as awesome as this brilliant bottle shaped opener. It's called the Magic Opener, and it'll open pretty much anything you can throw at it. Not only that but it's magnetic, so you can stick it right on your fridge for when you need it the most.
Able to open both small and large size bottle caps, including 4 different sizes, a glass bottle cap opener, a can tab pry bar opener, and more. It's a perfect gift idea for seniors or the elderly, and makes a super easy way for people with arthritis to open bottles and cans of all shapes and sizes.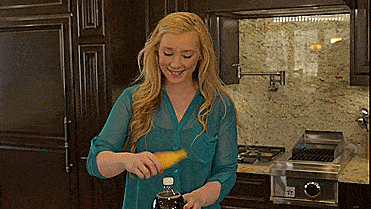 Shaped just like a little bottle itself, the Magic Opener features a bottle cap opener on the bottom of it, two different sized water/soda bottle cap removers in the middle of it, along with a soda can and food can pry bar opener on the top of it. It's perfect for opening any kind of bottle or can and can be instantly stuck right back onto any metal surface when not being used.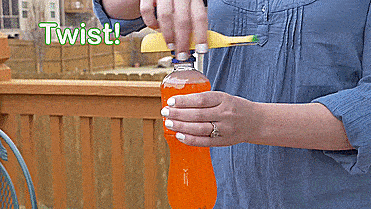 Using the bottle cap openers on the center of the device will allow you to get proper leverage on the cap to easily open it, no matter how stuck it seems to be. It'll allow seniors, the elderly, or those in need open bottles without the need for assistance, and let them keep their individuality.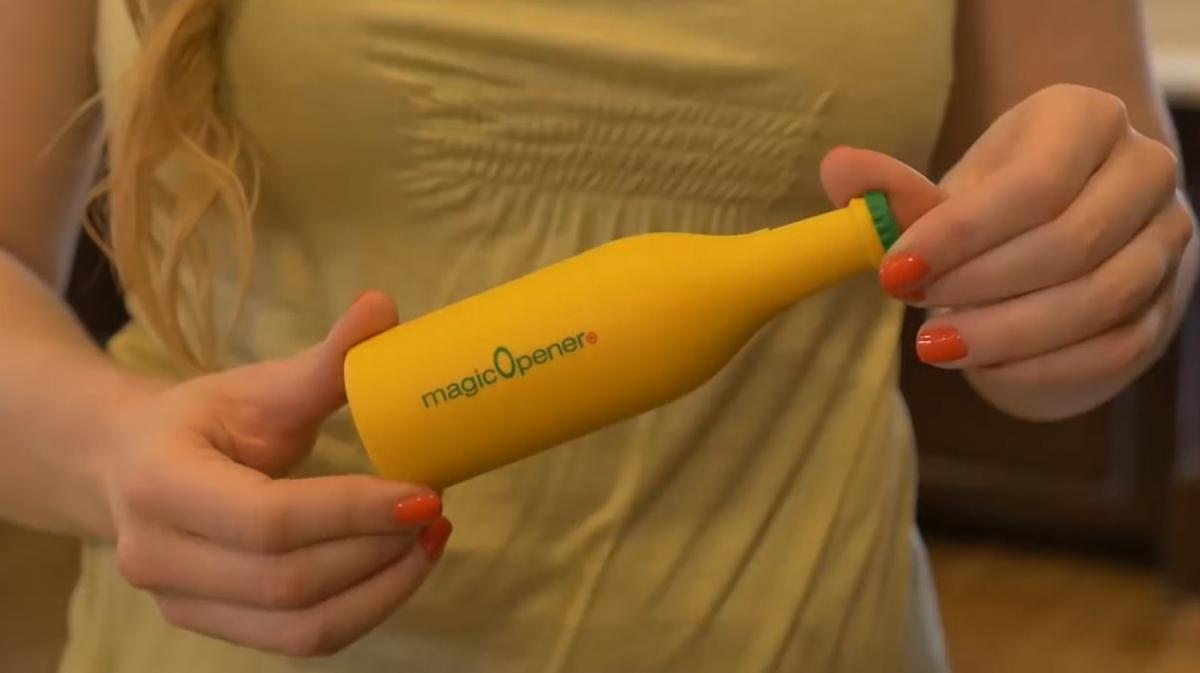 The 5-in-1 Magic Bottle Opener is yellow in color, will help avoid injury to fingers and nails when attempting to open bottles or can tabs, it weighs just 4 oz, and it measures 6 inches long x 1 inch thick x 1.8 inches wide.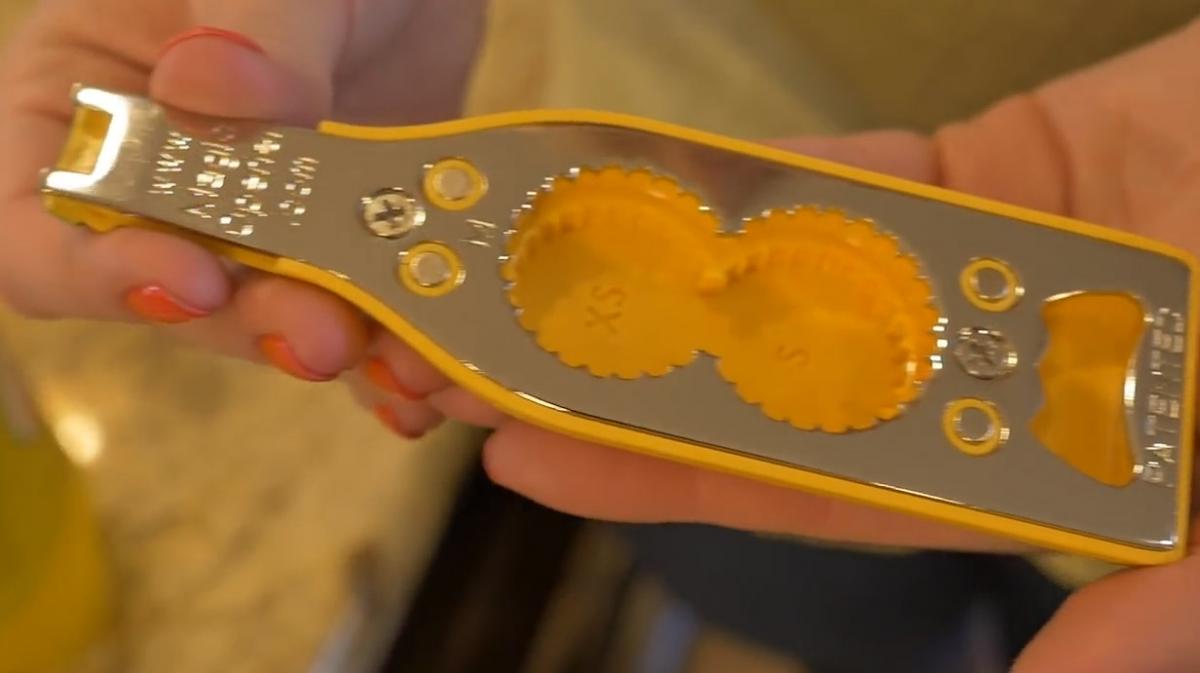 Check out the Magic Opener in action via the video below.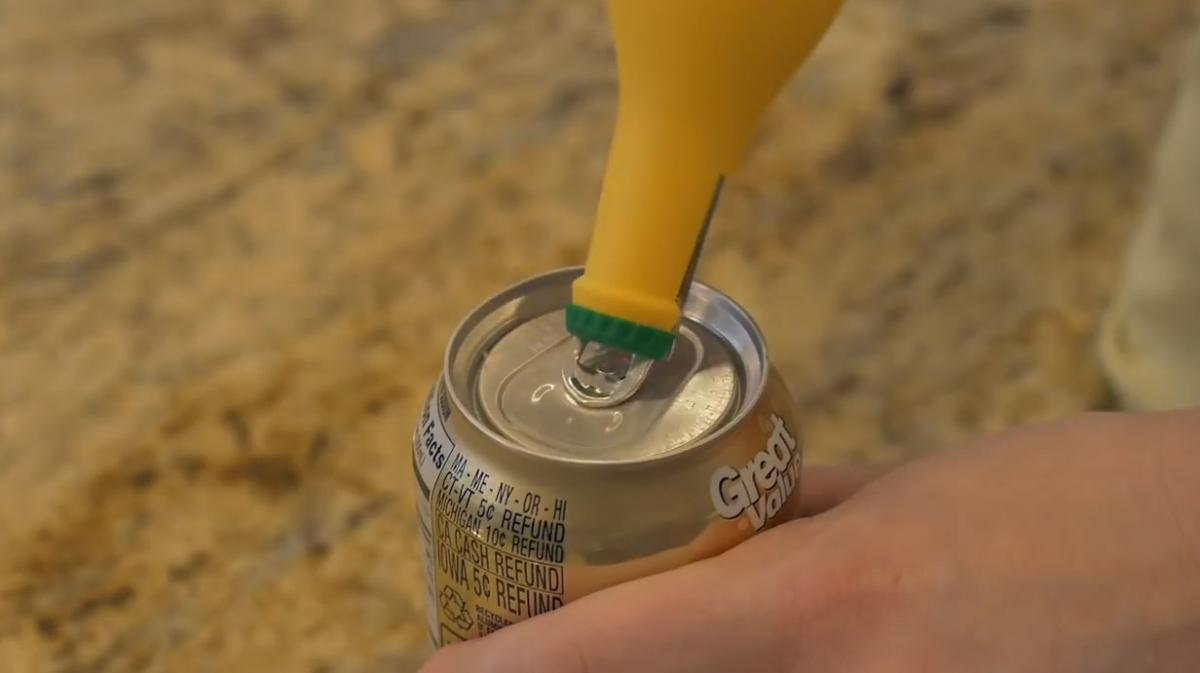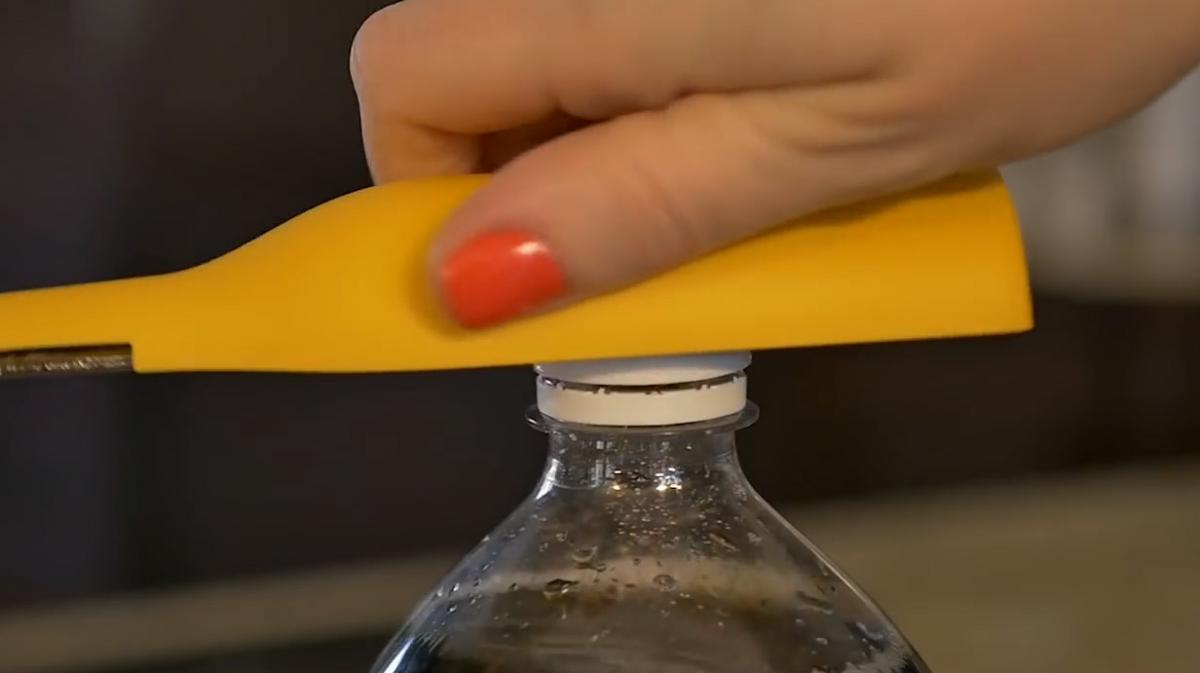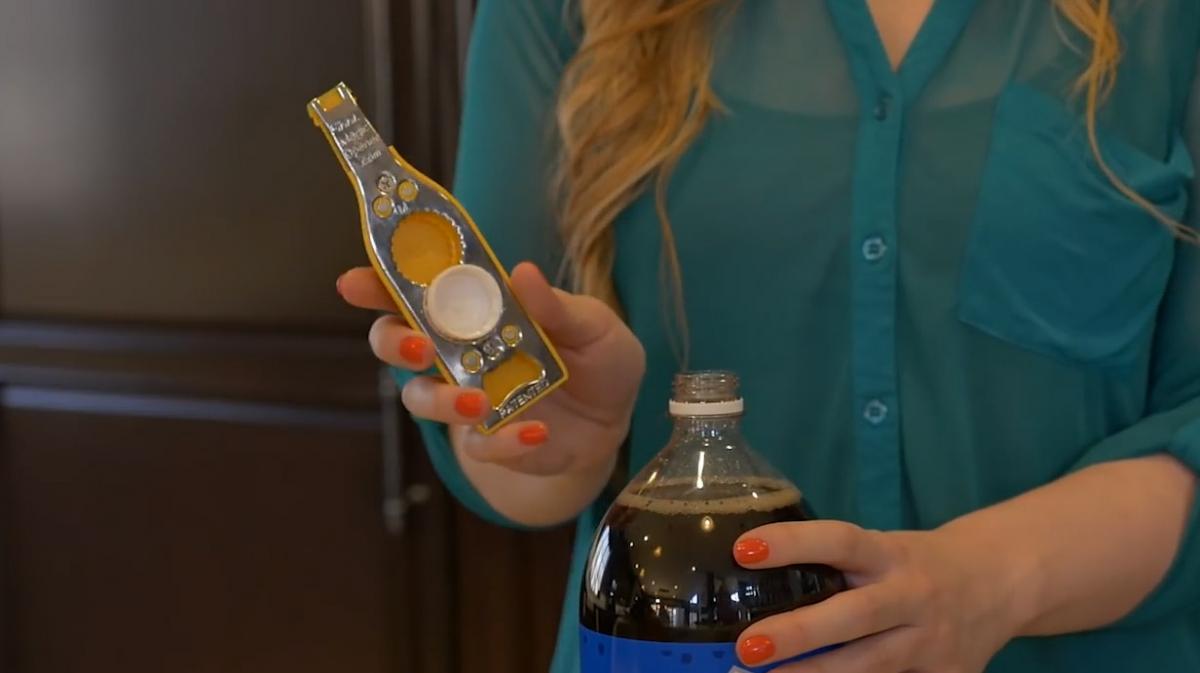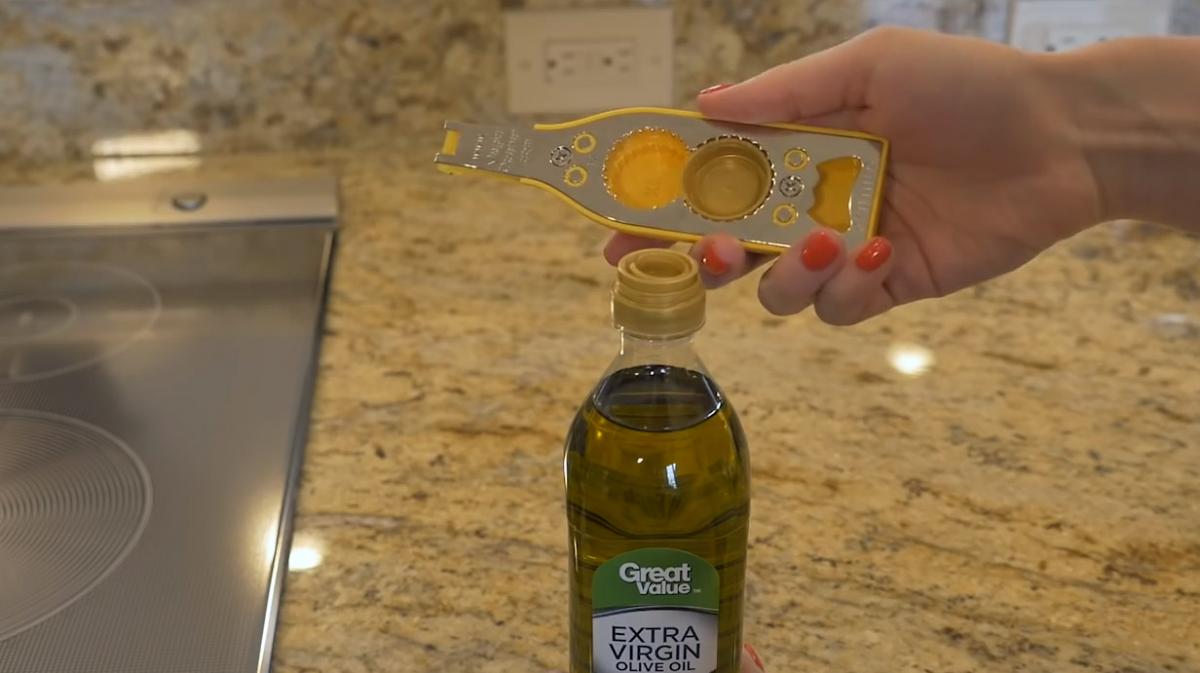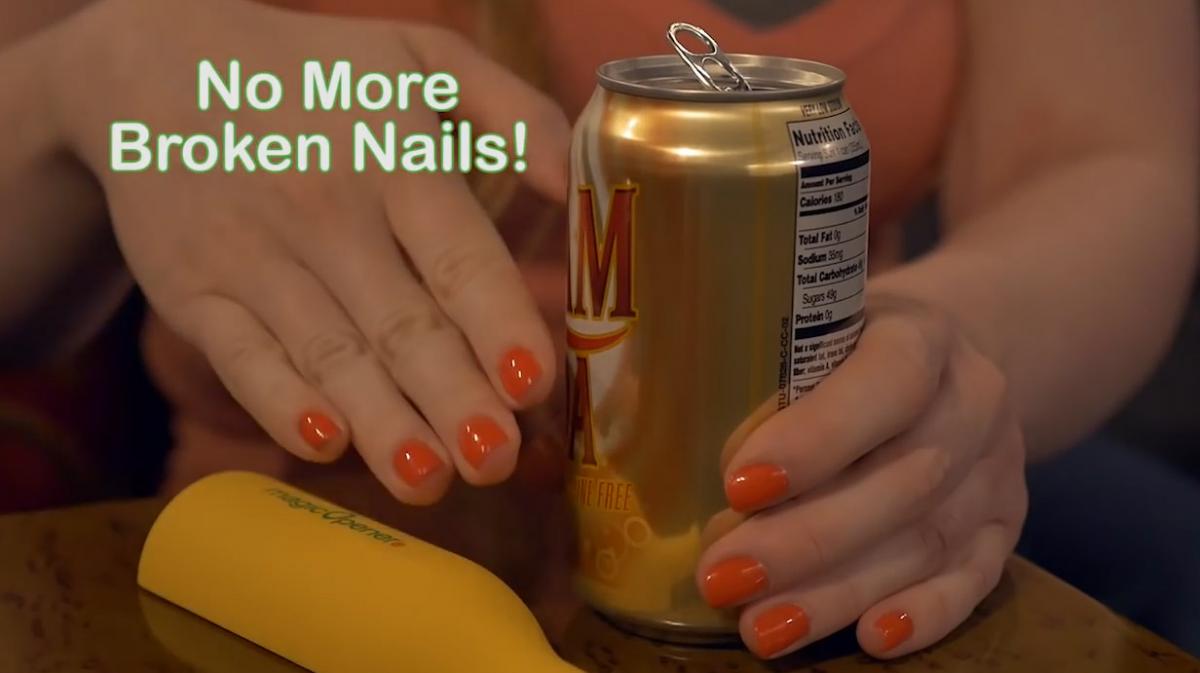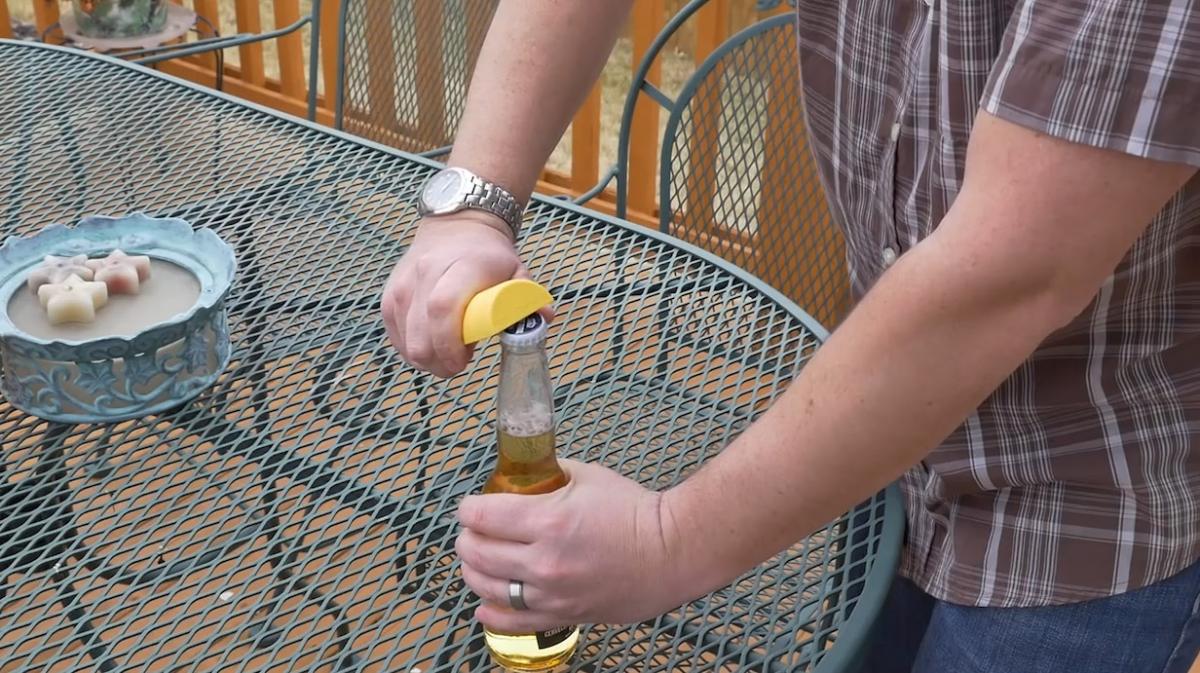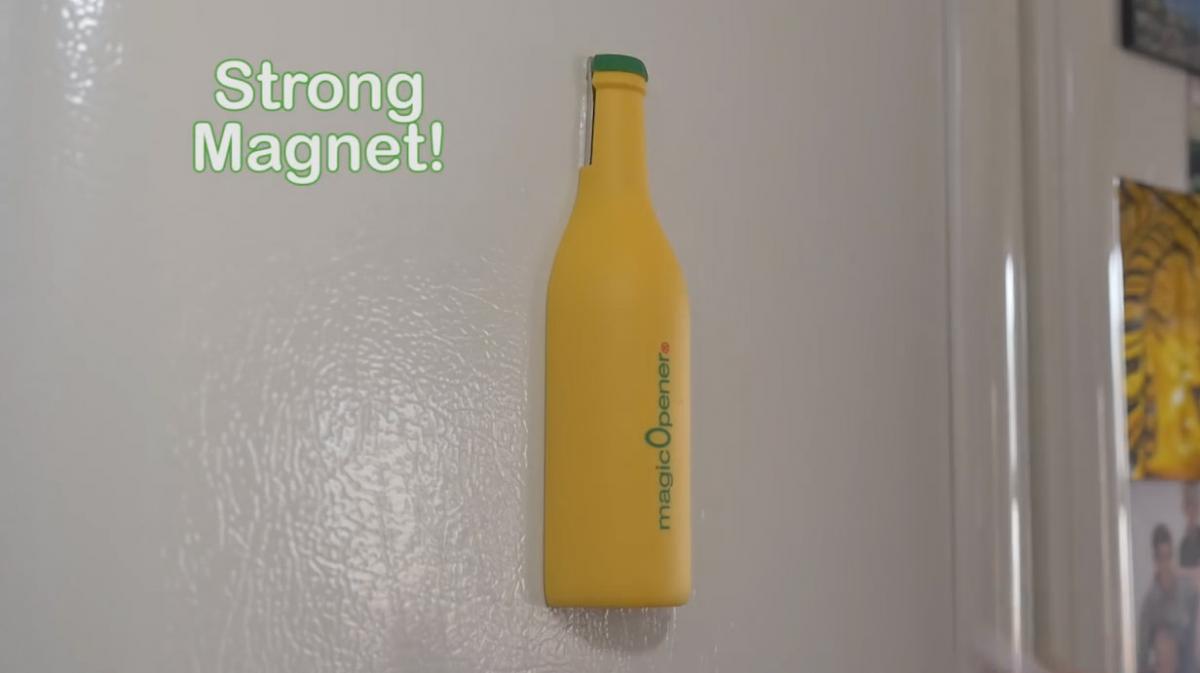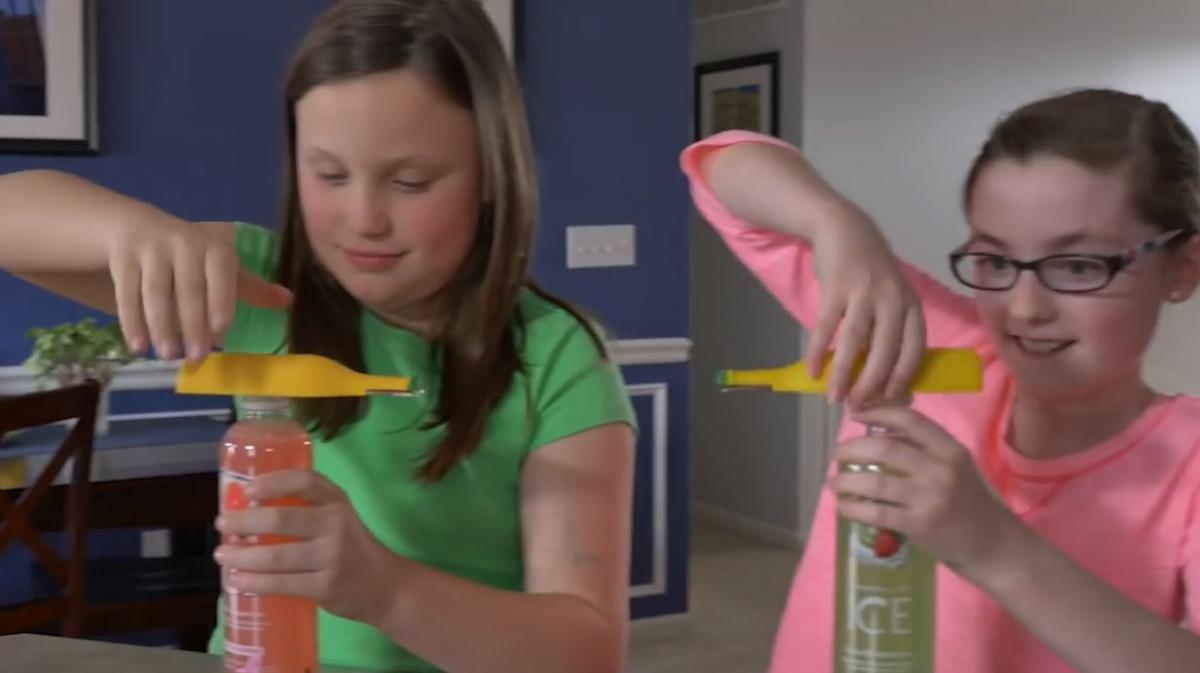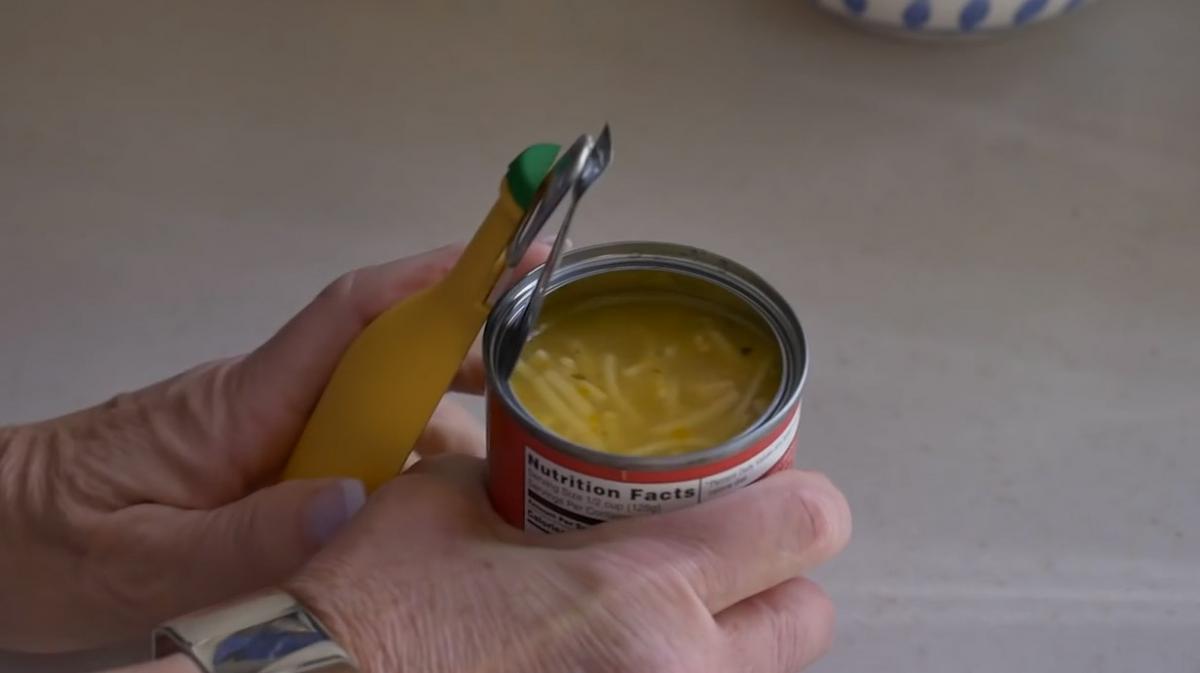 Subscribe To Our YouTube Channel