Naval Mine Bath Stopper
By Ryan on 03/20/2019 9:14 AM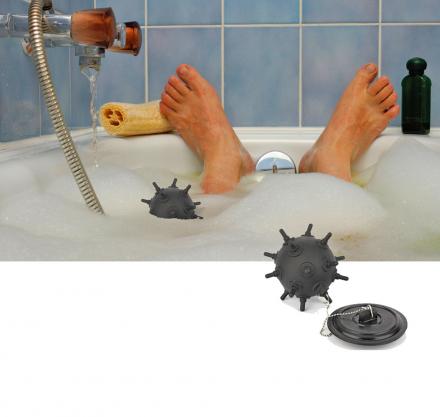 Whether you're in the Navy, experienced naval mines in your heyday, or just a kid who loves playing with battleships, we can all enjoy the mystique of the old floating naval mines they used back in the day. Now you can enjoy naval mines right in the bathtub with this naval mine bath stopper.

Check out more fun bathtub stoppers here
You may have seen other unique bathtub stoppers we've posted in the past, including the shark attack bathtub stopper, the polar bear on an ice floe bathtub stopper, or even the sinking Titanic ship bathtub stopper. We can all enjoy a good tub stopper, and there's so many options, that if you're still using your default tub stopper that came with your bathtub, you're clearly using your tub wrong.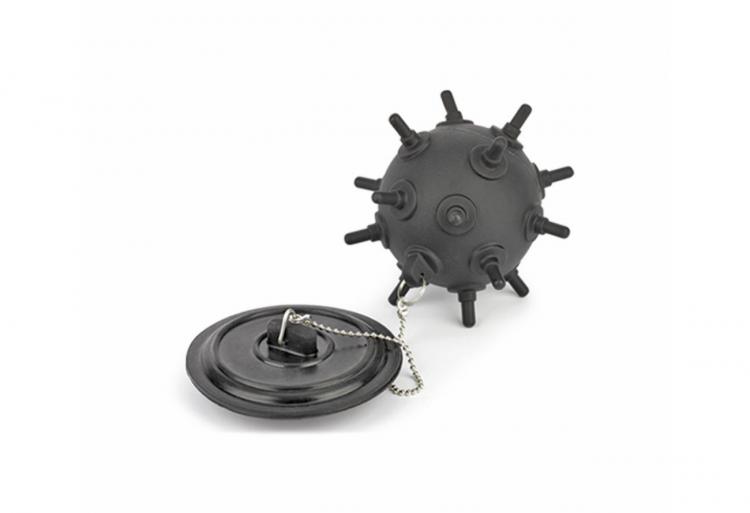 Bomb puns to use while in the tub with the naval mine bath stopper
I'm having a blast in the tub
Bath bombs away (as you place a bath bomb in the tub)
Your tub stopper is great an all, but have you sea mine?
I'm gonna go get blasted in the tub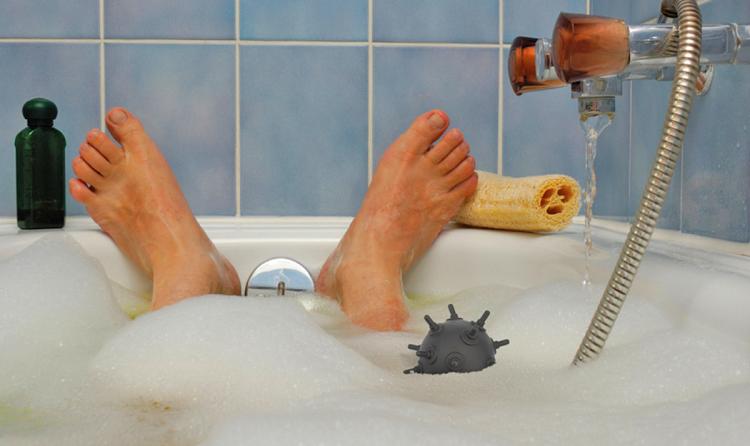 The naval mine bath stopper, aka the "Barbuzzo Bombs Away Bath Stopper" does not actually detonate, fits most standard bathtub drains, is attached to a 19.9 inch chain that allows the mine to float to the top of the water, and the mine measures 3.5 inches in diameter.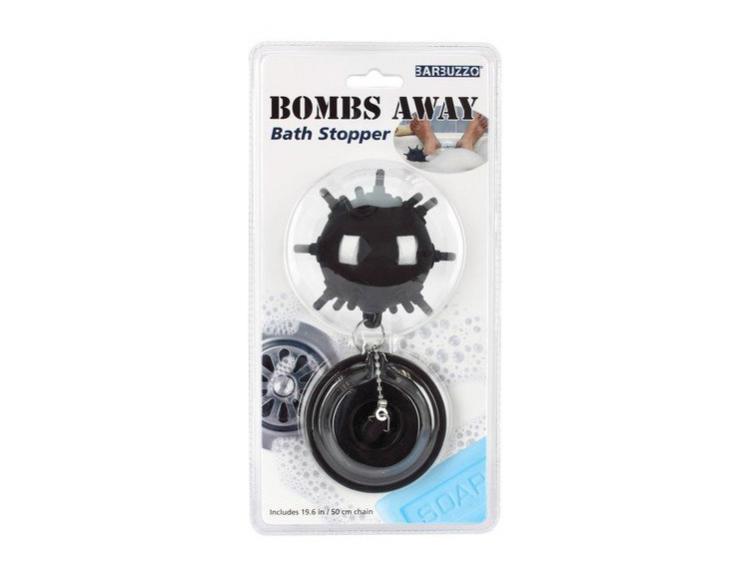 Check out more unique drain stoppers here.