Hasbro Has Come Out With Monopoly for Millennials Board Game
By Ryan on 11/25/2020 9:34 AM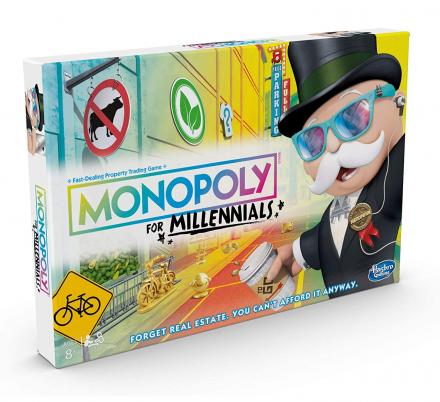 If you were a big fan of Monopoly when you were younger like I was, chances are you recall many 6 hours games, tipped over boards in fits of rage, and plenty of destroyed friendships. If you don't already have the extra long version of Monopoly that takes twice as long to play, I wouldn't recommend, but I would recommend this new version of Monopoly called Monopoly For Millennials. And yes, they indeed went with the tagline: ""Forget Real Estate, You Can't Afford It Anyway".
They also state: "Adulting is hard; take a break from the rat race with this edition of the monopoly game". Hasbro has packed the game full of Millennial stereotypes which will make it quite hilarious to play though the game for both Millennials who fit the stereotypes, as well as those who despise the Millennial stereotype.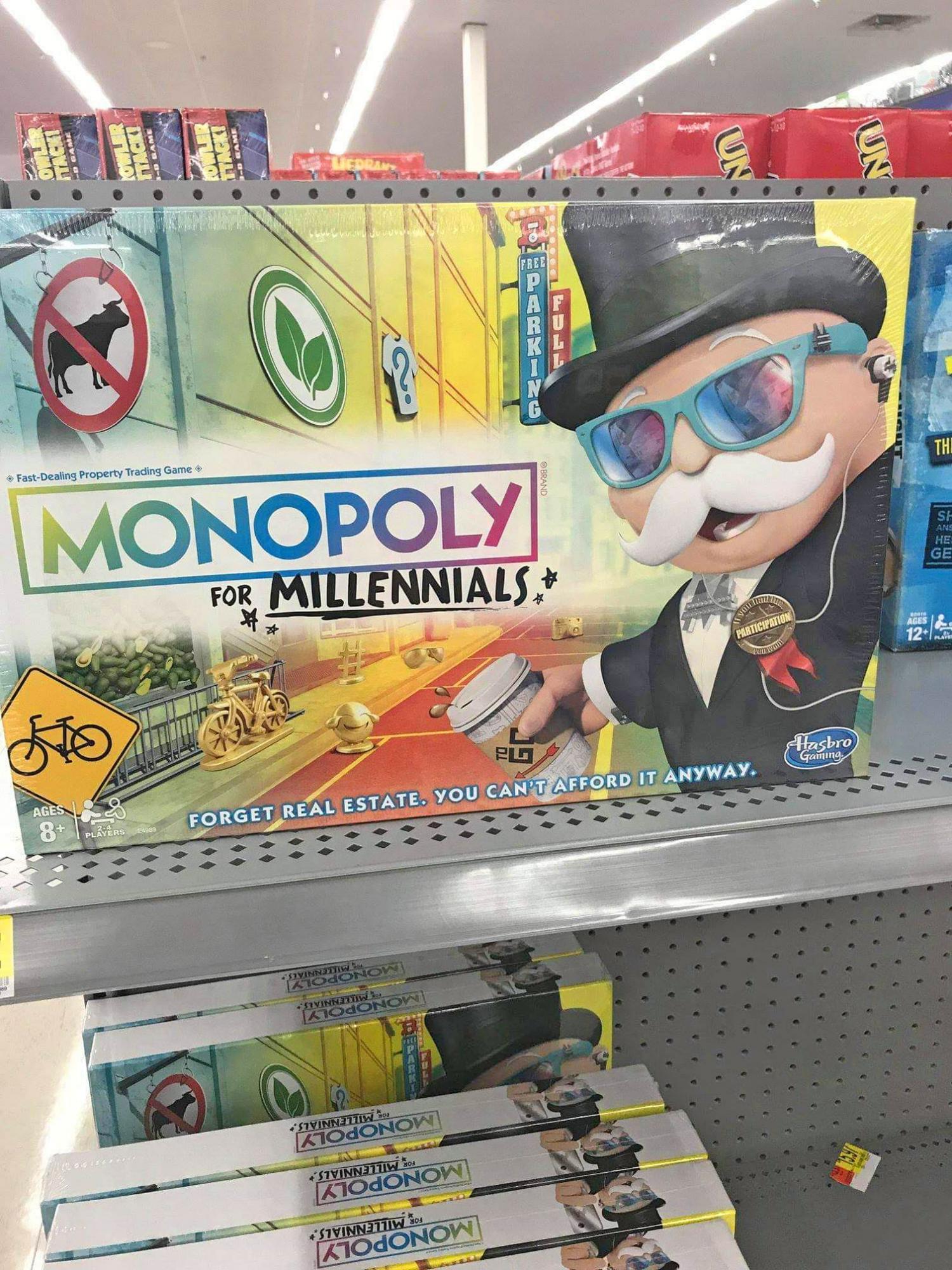 Source
Some of the Millennial Stereotypes in the game include Rich Uncle Pennybags standing in front of a vegan restaurant, wearing Blue Ray-Bans, and earbuds, taking a selfie, carrying a coffee to-go cup, and of course plenty of avocados. Plus, instead of the regular game tokens which include a race car, top hat, dog, and thimble, the Millennial version of Monopoly includes game tokens such a bicycle, emojis, sunglasses, hashtags, and a camera.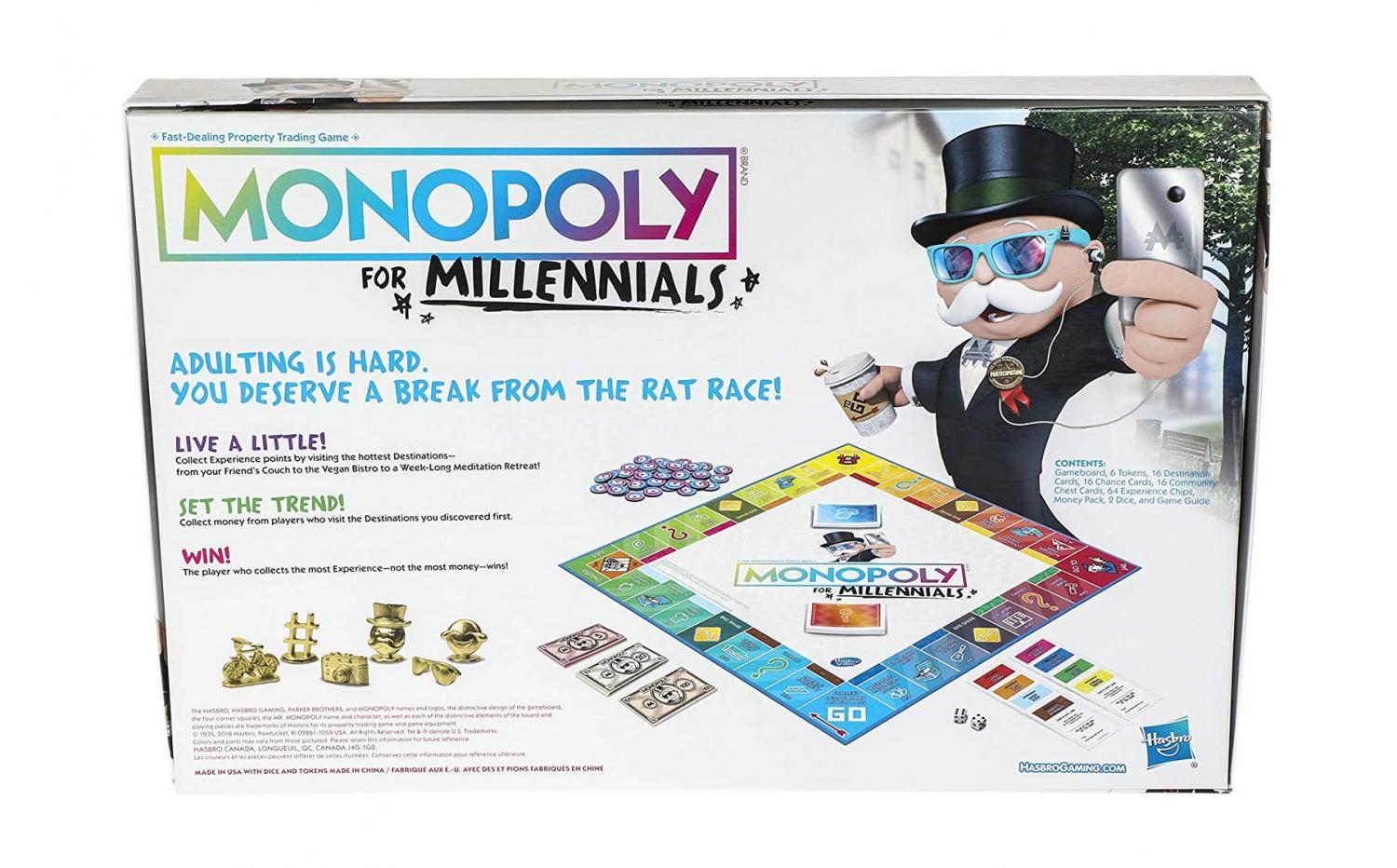 "Forget Real Estate, You Can't Afford It Anyway"
Hasbro released the Monopoly For Millennials board game at the price of $19.82 as a homage for the first year of the millennial generation. Though some contest that the Millennial generation actually started in 1981. It's also worth nothing that the price on Amazon is quite a bit higher than $19.82 (as of the time of this writing), which means it's probably been raised due to current popularity.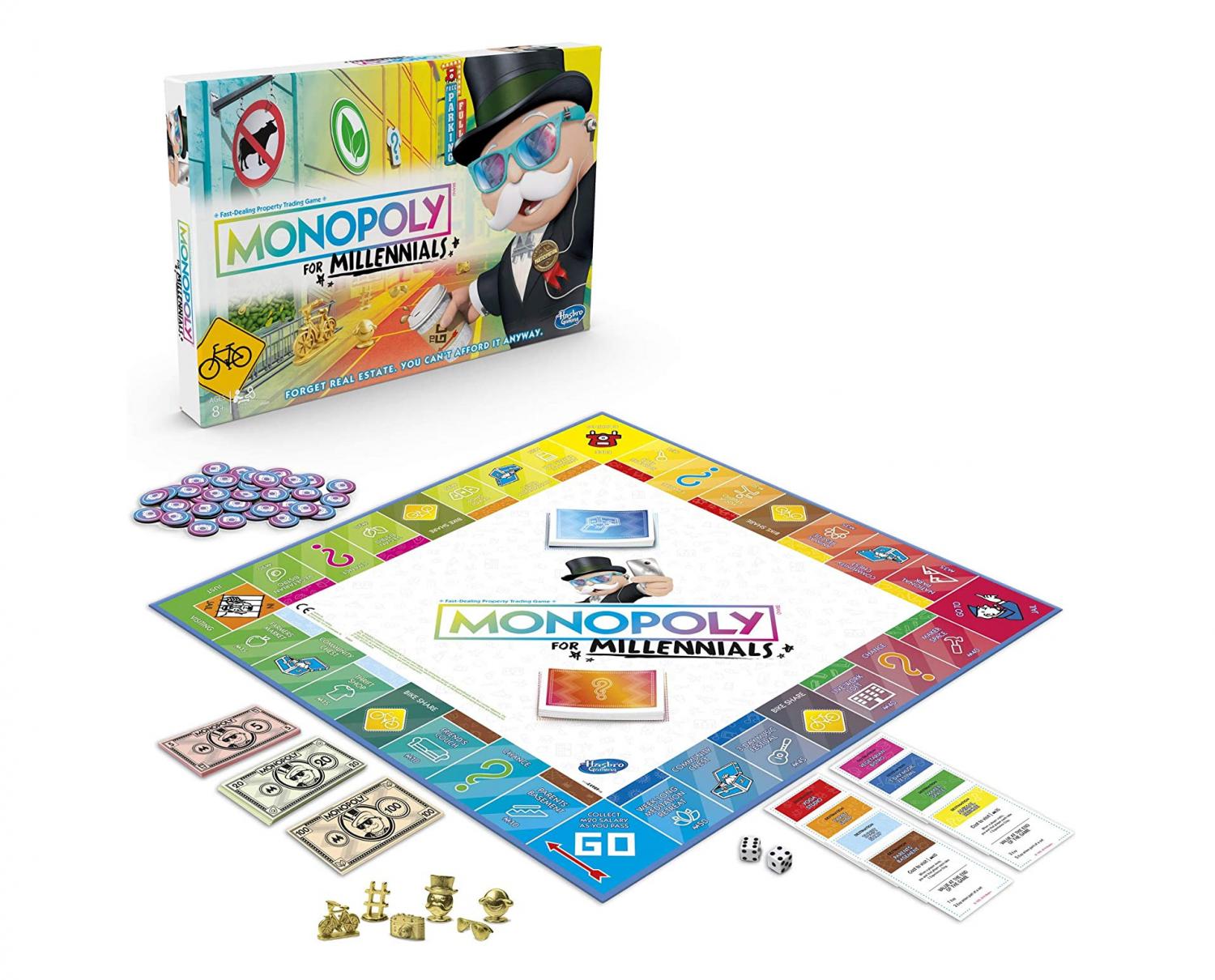 The point of Monopoly for Millennials is not to acquire the most amount of money or properties like the regular game is, you actually try to acquire experiences (whether they're good, bad, or weird). You travel around the game board finding new spots to eat, shop, and relax. When others land on your experiences, they don't pay rent, but rather visit one another and gain experience points.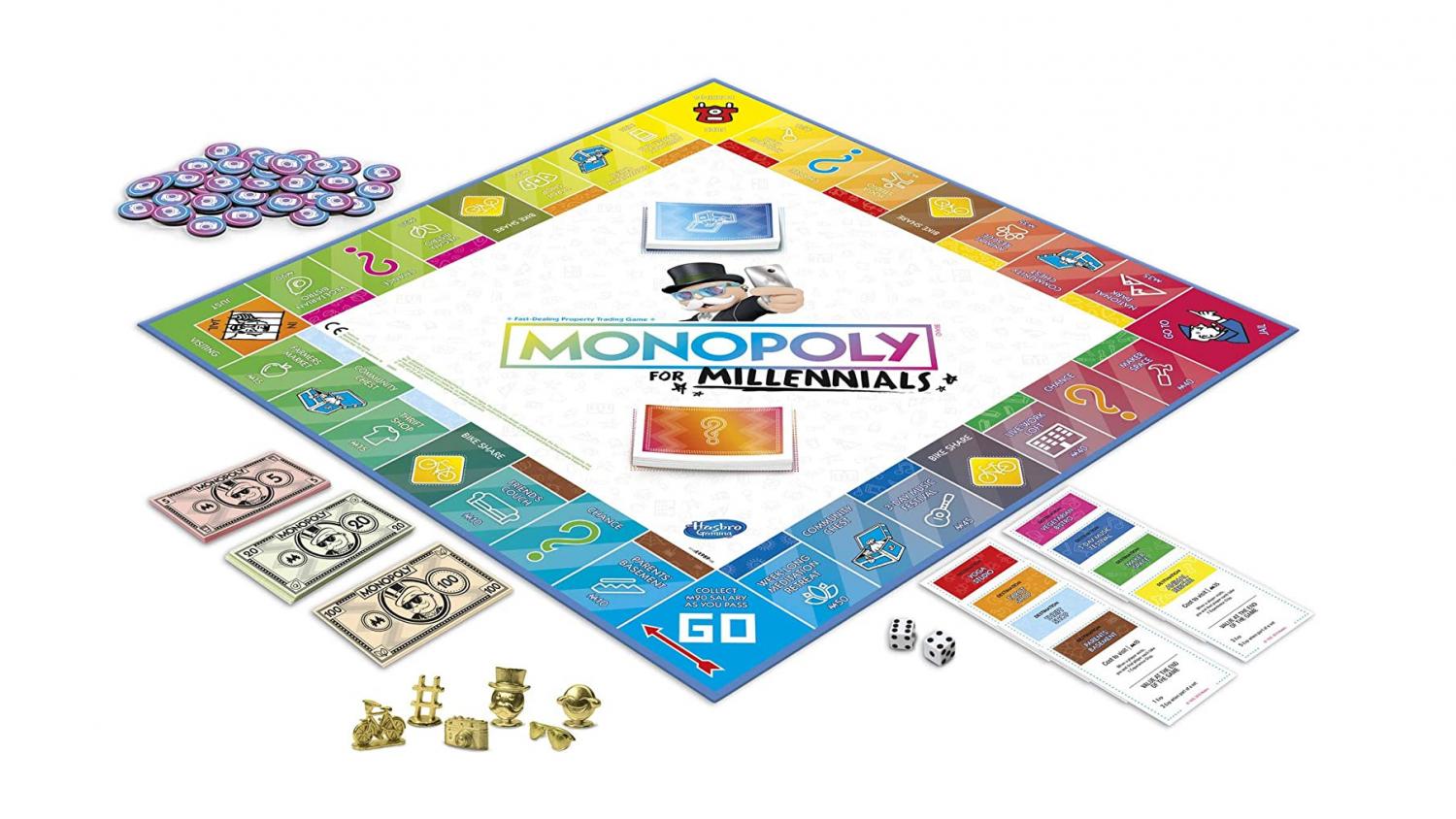 "This board game is a great way to bring a fun and relaxed vibe to a party or casual get-together."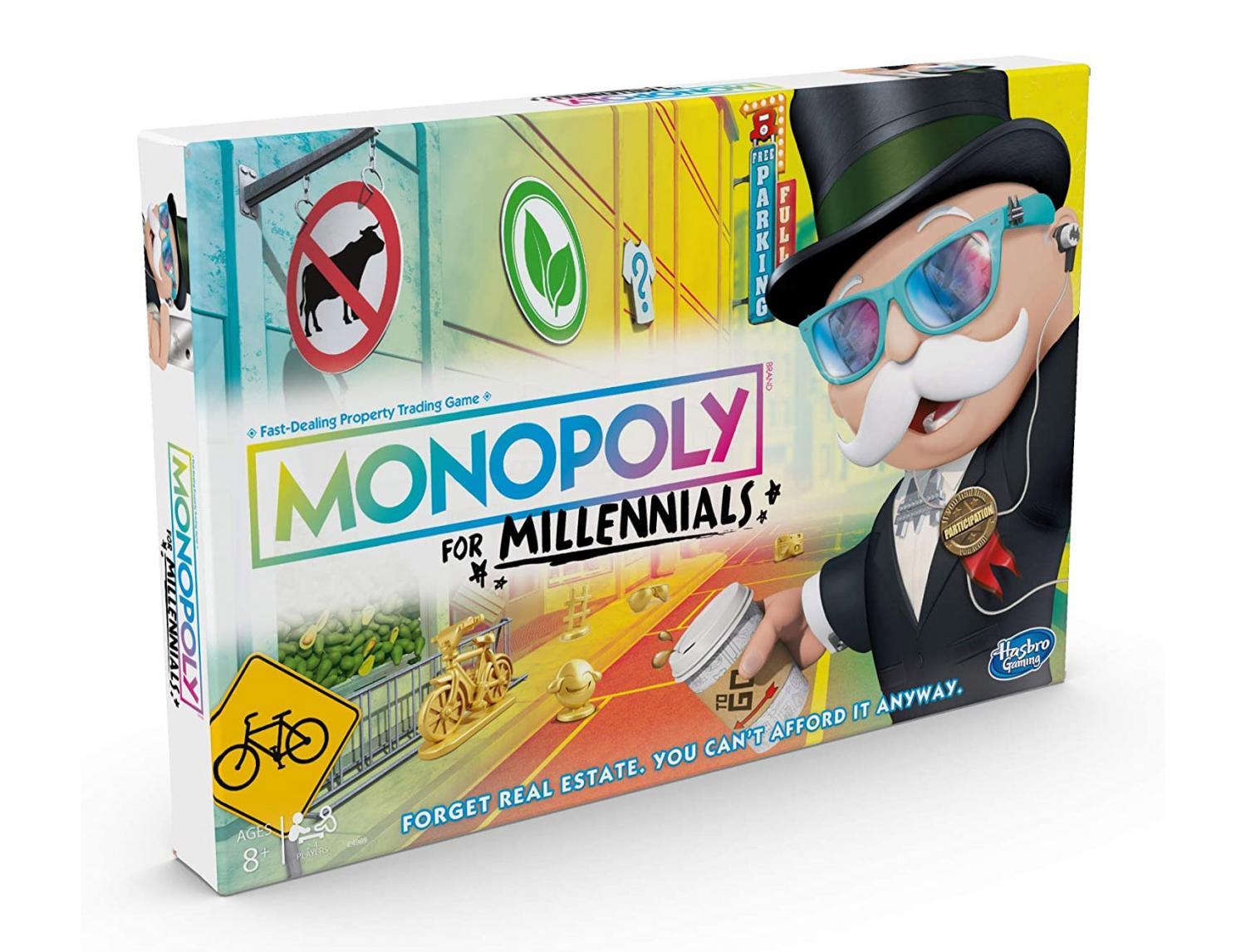 The Chance and Community cards are another way to interact with your fellow Millennial players, of course in super stereotypical Millennial fashion. Hasbro told CNN, that it's cringeworthy yes, but that's what makes it so much fun:
"With many of us being Millennials ourselves, we understand the seemingly endless struggles and silly generalizations that young Millennials can face (and we can't even!), so we created the game to provide fans with a lighthearted experience that allows Millennials to take a break from real life and laugh at the relatable experiences and labels that can sometimes be placed on them."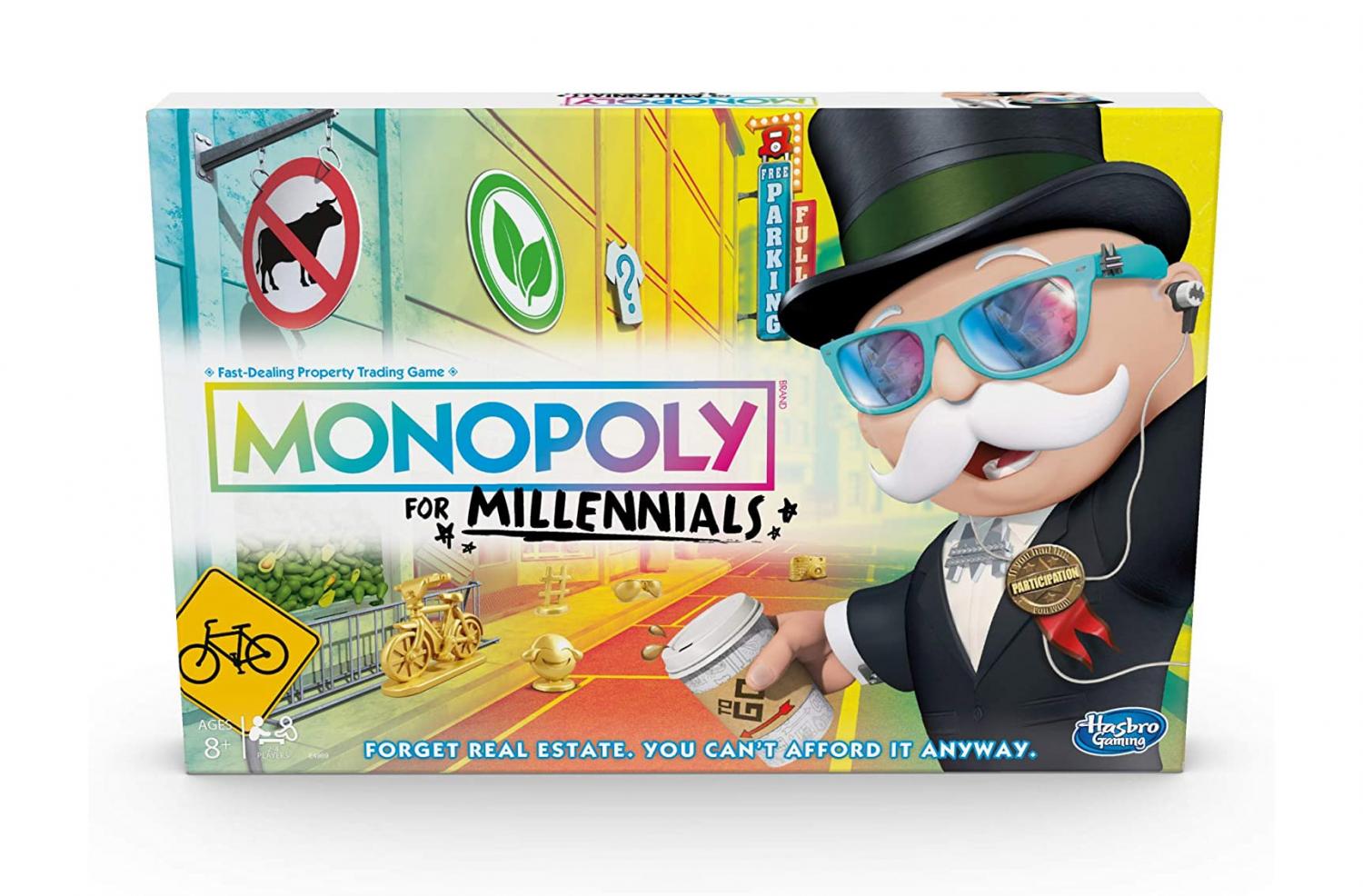 Check out the video below on how to play Monopoly for Millennials.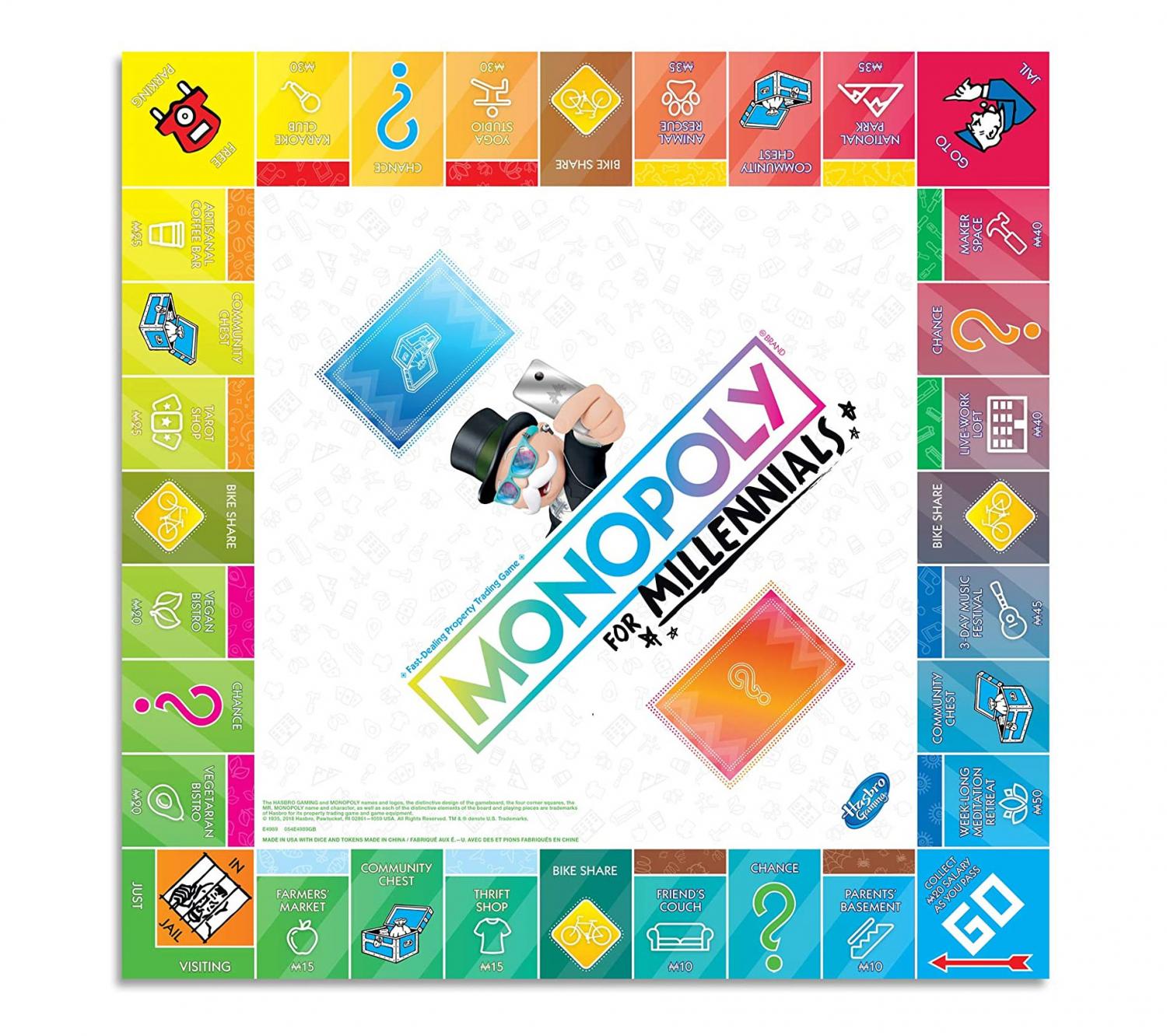 Also, be sure to check out the extra long version of Monopoly that takes twice as long to play: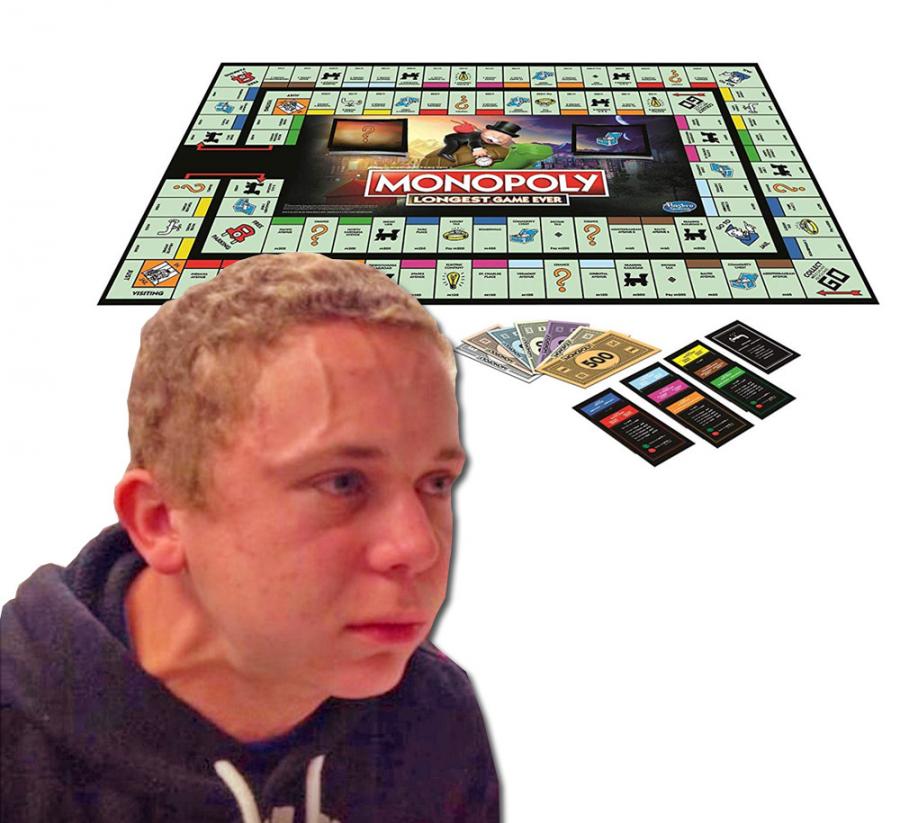 And of course you're going to want some Monopoly board coasters as well!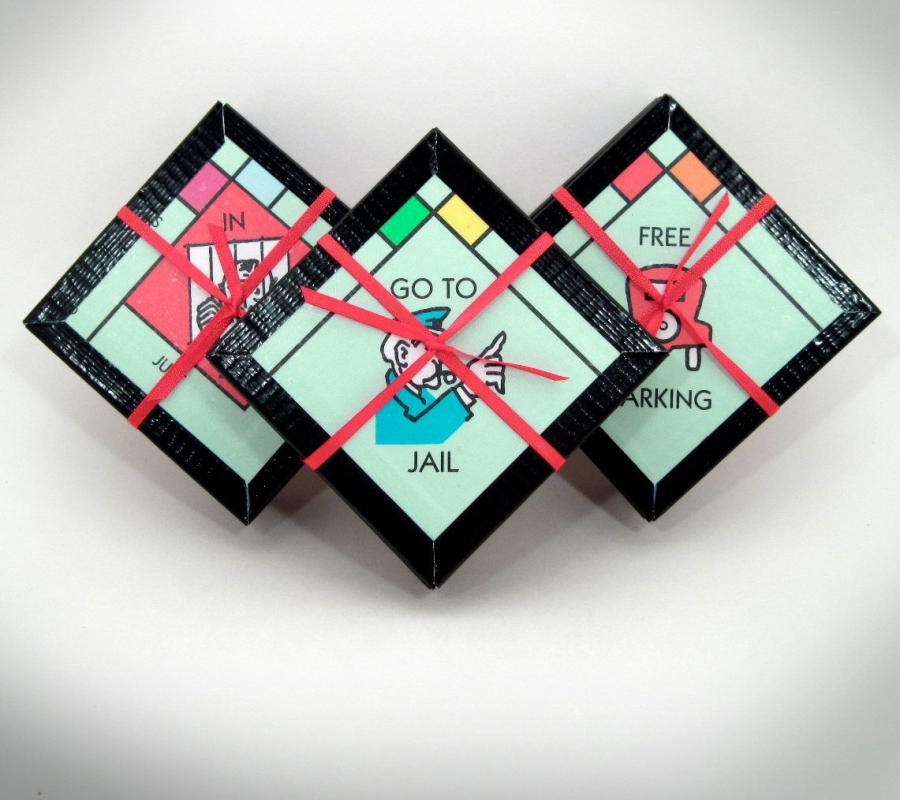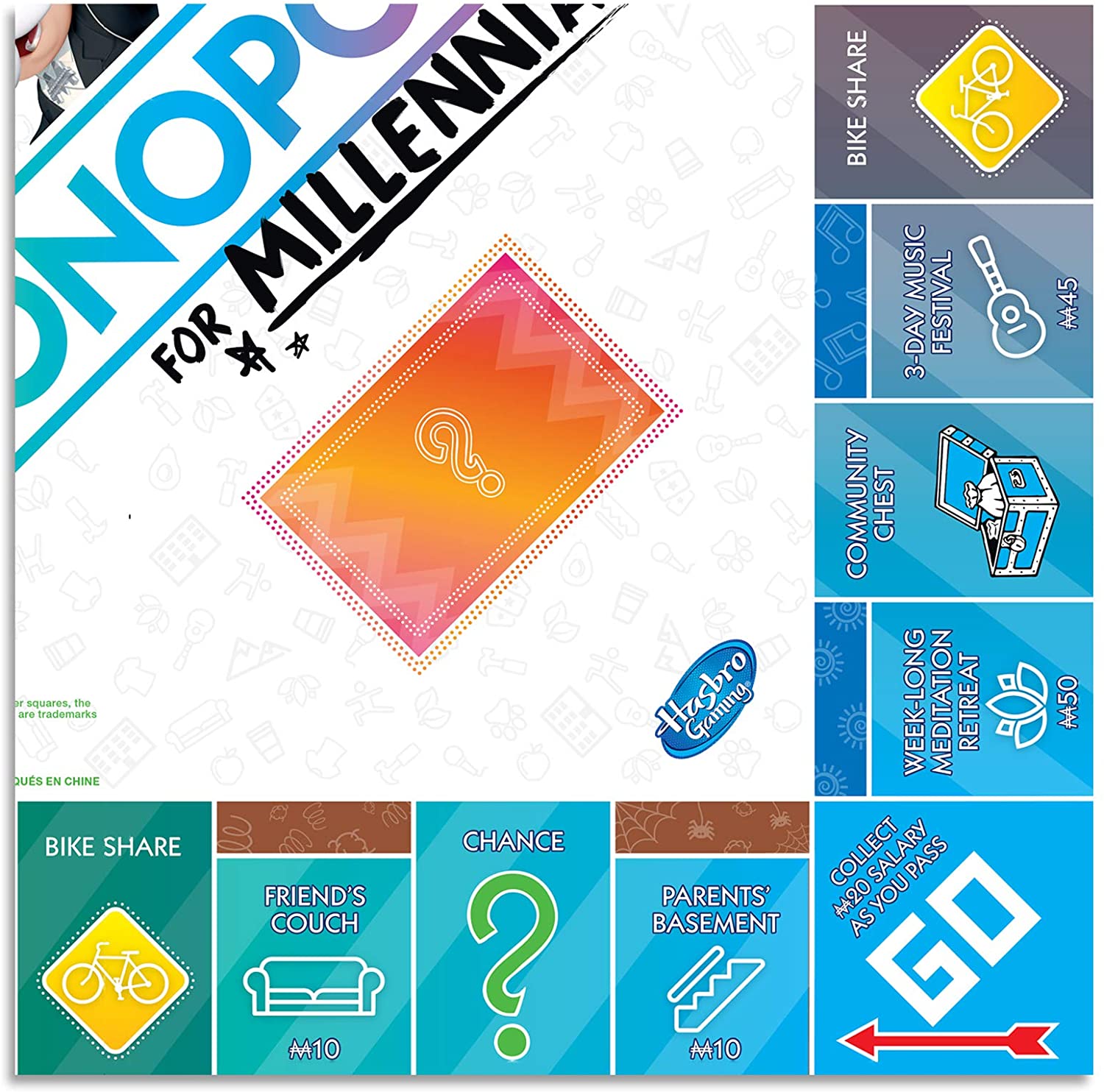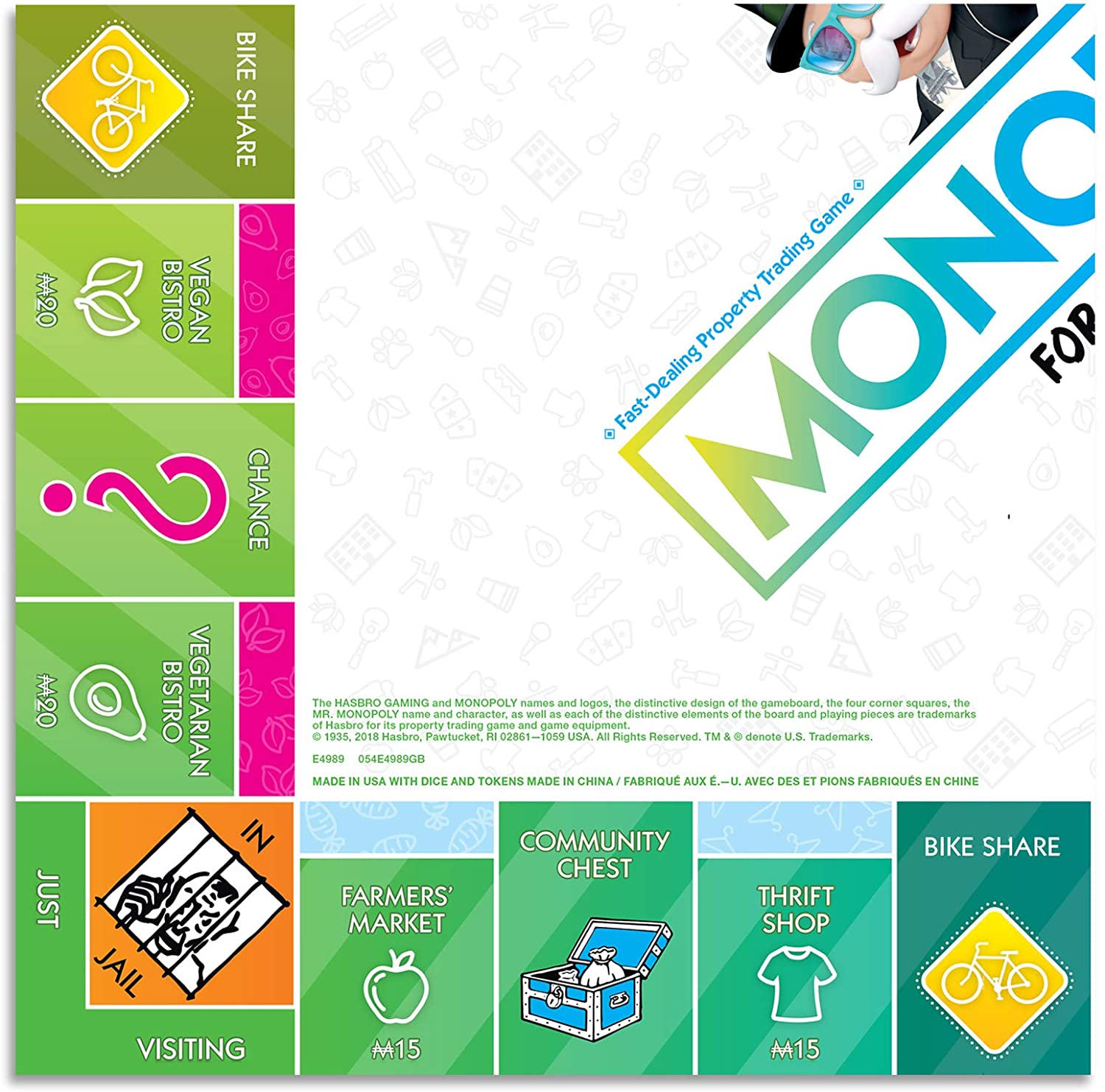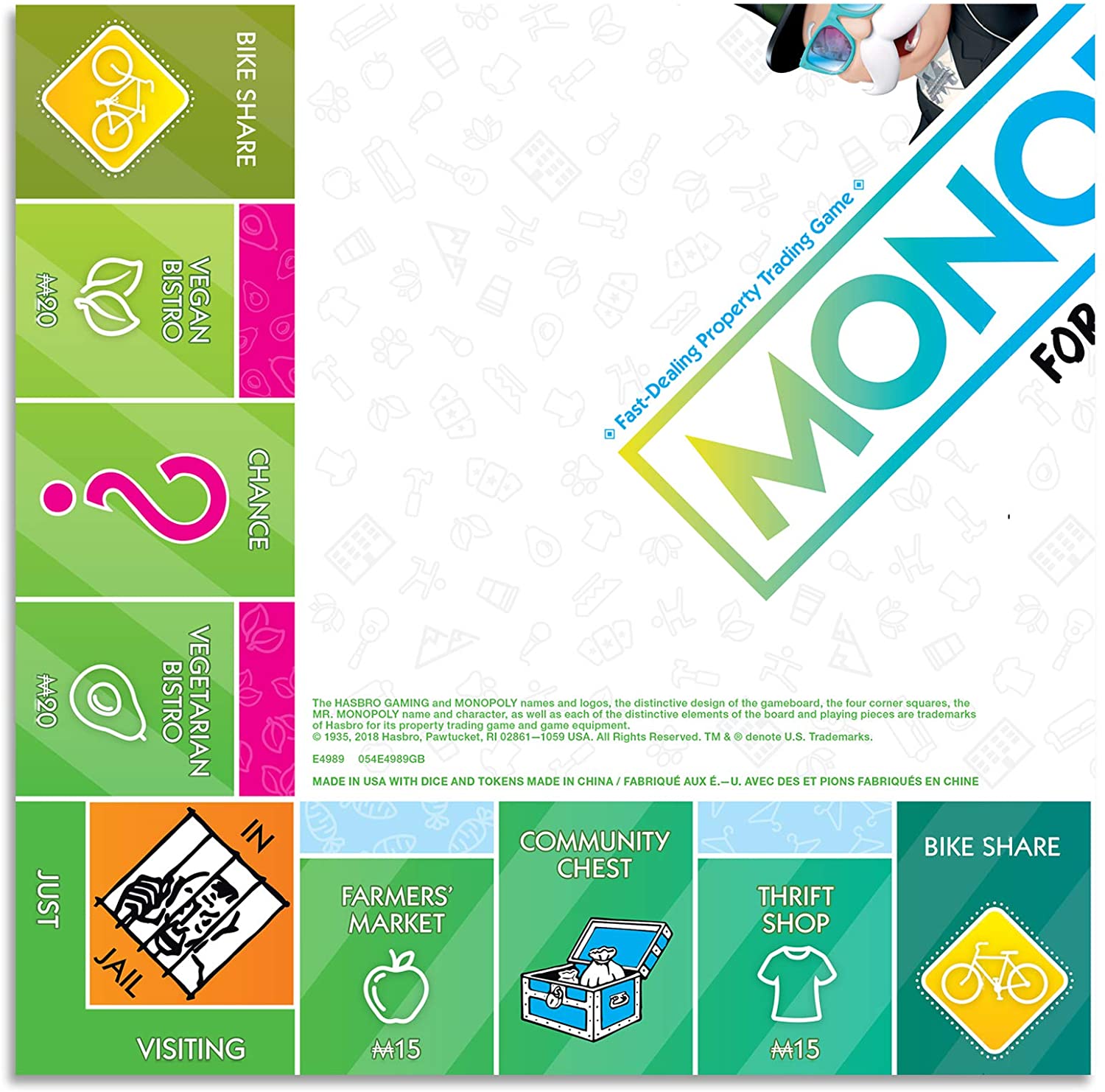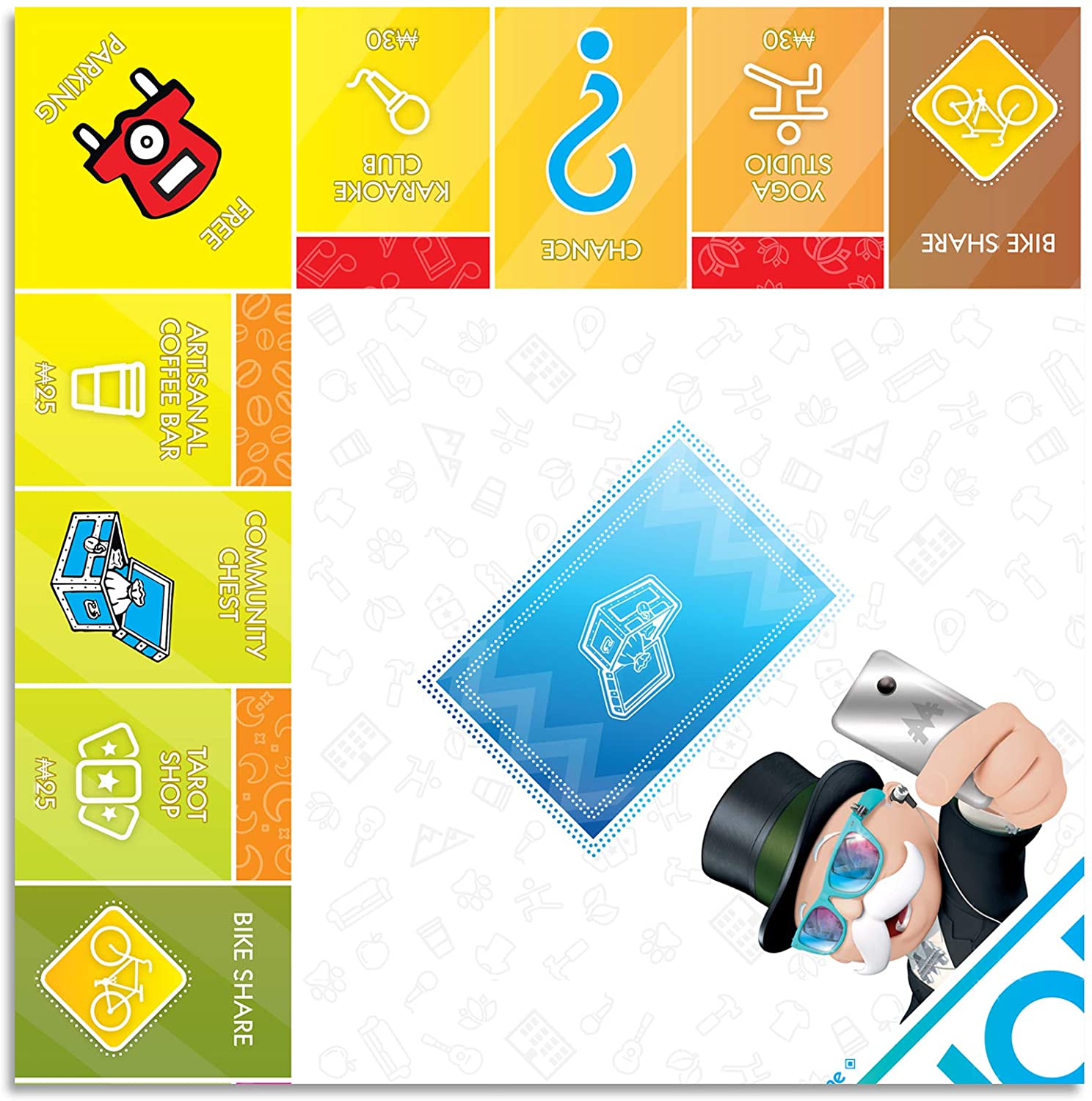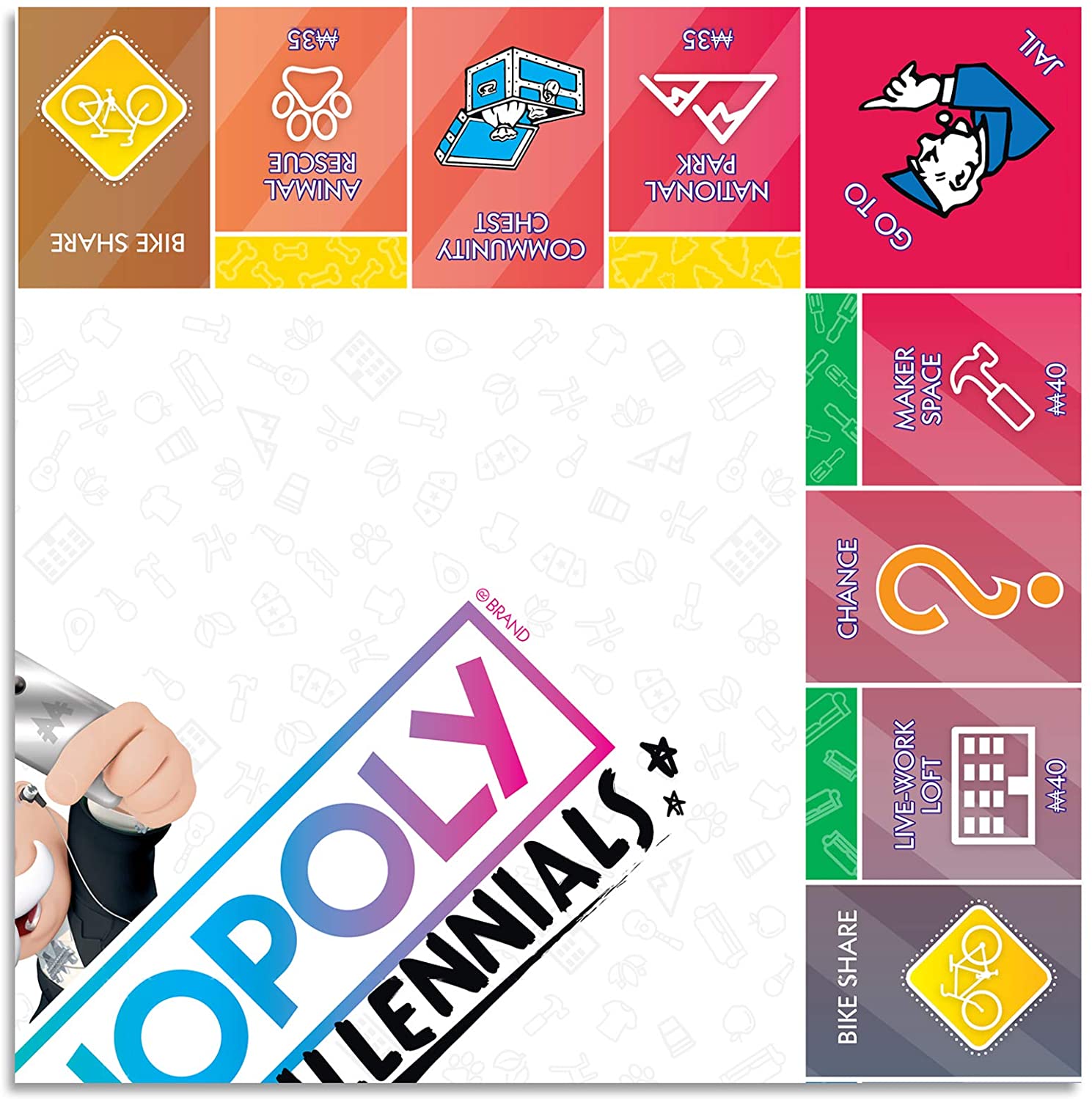 Subscribe To Our YouTube Channel