This Incredible Modern Shower Head Design Can Be Used In Both Halo or Waterfall Mode
By Ryan on 04/30/2020 2:51 PM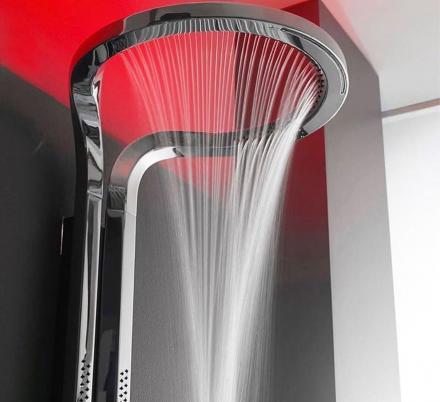 This sleek modern designed shower head is a new design by Graff Faucets and is sure to bring your rusty calcium filled shower head into the 21st century. The unique modern-design shower head by GRAFF features a rain head, a body sprayer, an optional hand shower, and yes, even a lighting system so you can truly shower like it's the future. Sure, it may seem a little pricey for a shower, but just ask yourself this question... do you really want to take a shower without a lighting system? I mean how barbaric and uncivilized would that be?!
"The award-winning Ametis Shower System creates a truly exceptional showering experience. Engineered with many high-tech features, the Ametis Shower System offers a soothing halo effect using LED chromotherapy lighting. The LED lighting is positioned within the shower ring to add a new dimension to the column, thanks to indirect lighting - still a seldom used concept in bathroom design."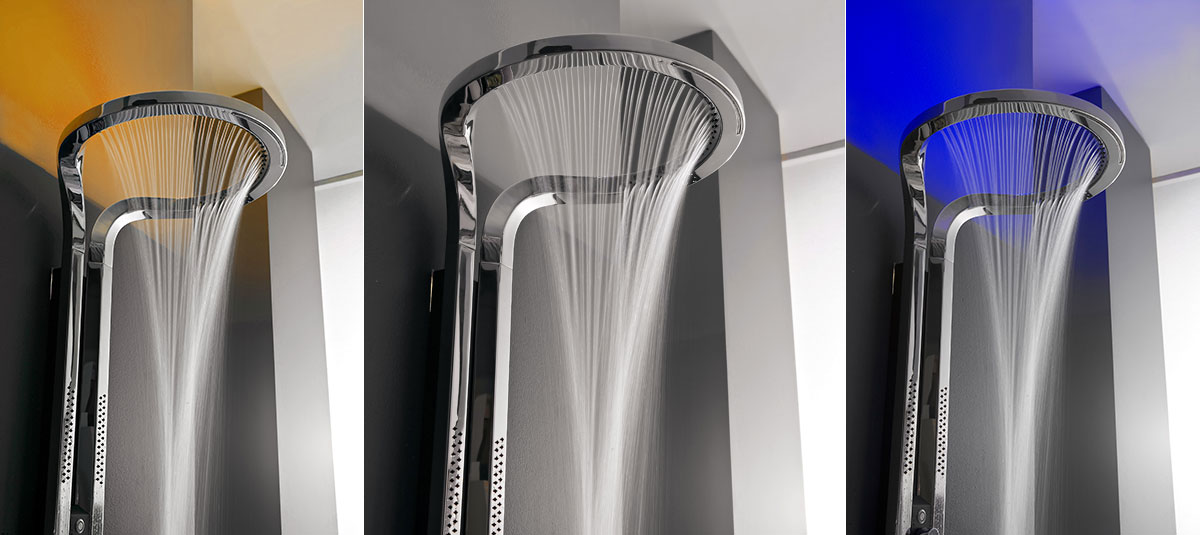 A symbol of the fusion between the universe above and oceans below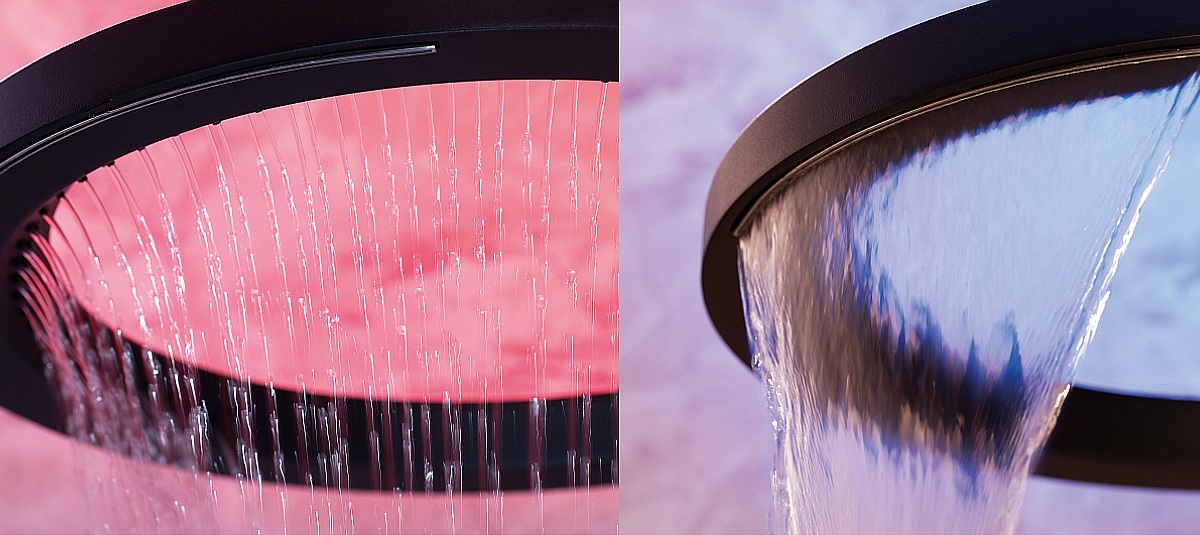 The unique modern design shower head can be used both as a halo effect rain shower, or as a waterfall depending on your showering preferences.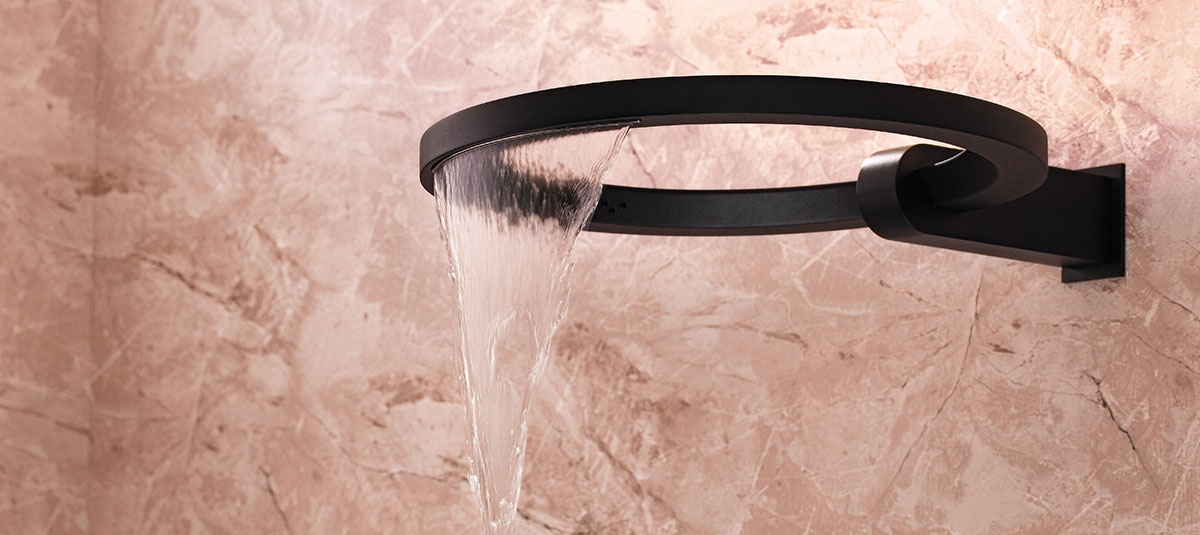 The Ametis Shower System was designed by Davide Oppizzi for GRAFF Contemporary Bathroom Designs.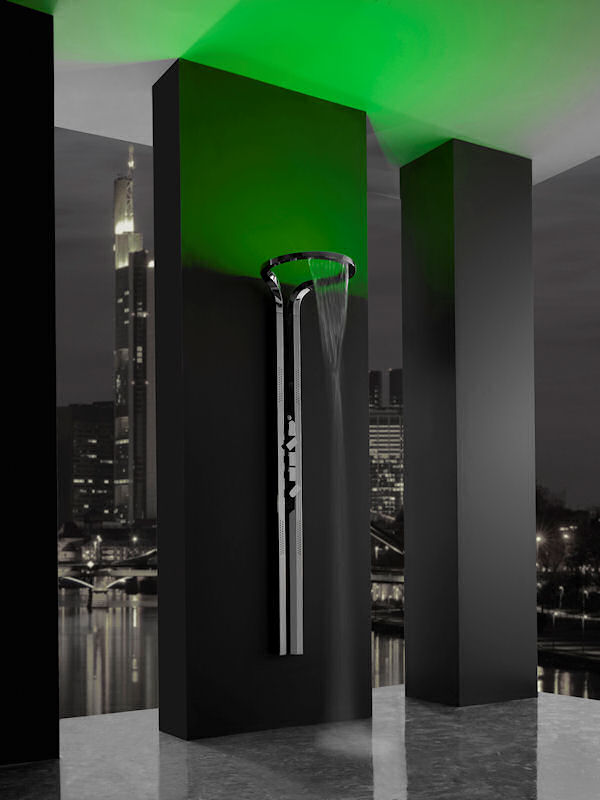 Once I earn my millions someday, I can think of nowhere I'd rather shower than under one of these bad-boys!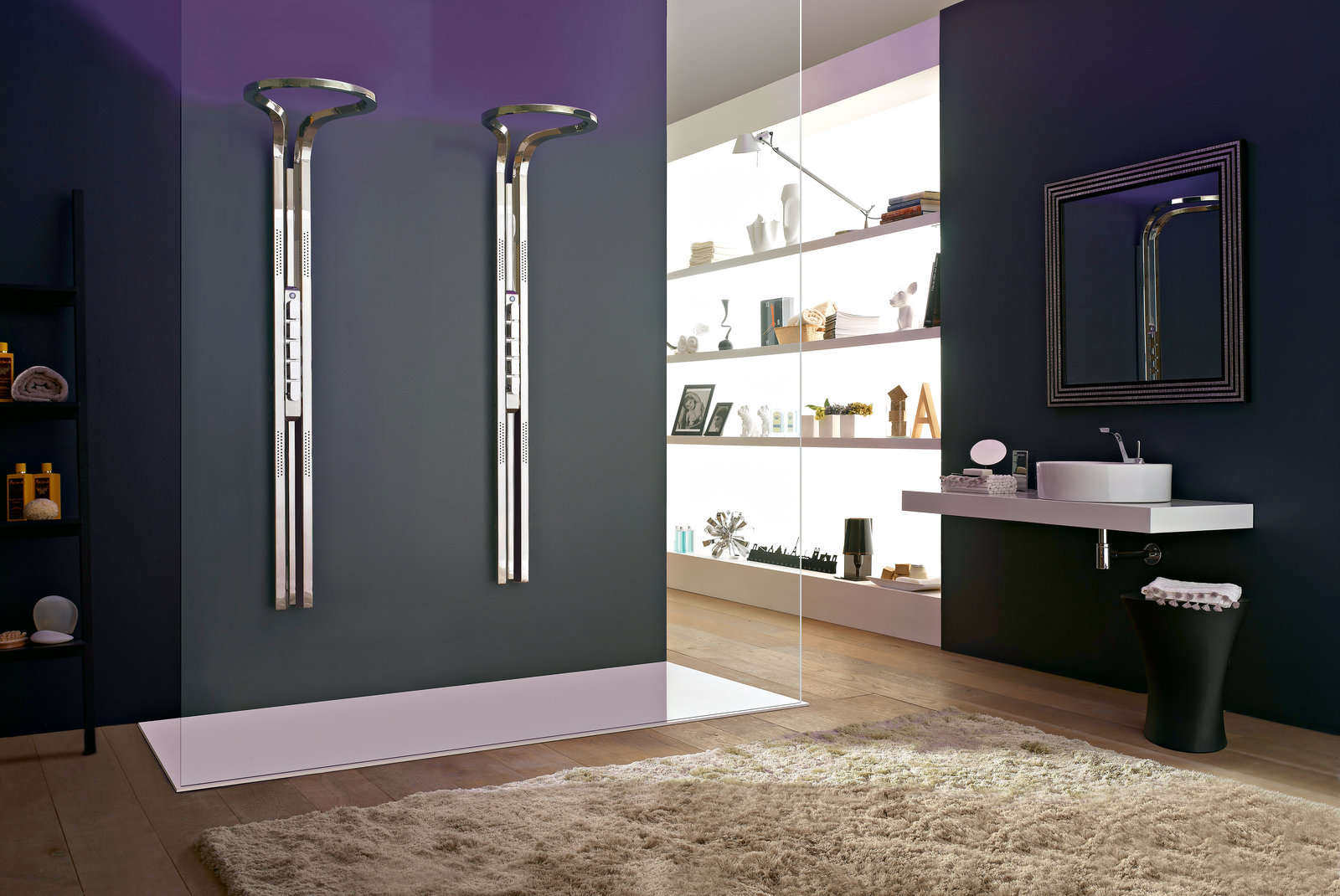 "The GRAFF Ametis Ring stands out with its fluid design and spa-like halo effect. Water flows gently with two distinct water functions, revitalizing the mind and indulging the body in a euphoric cleansing experience. The Ametis Ring, designed by Davide Oppizzi, blends a circular shape and cutting-edge design to invigorate not only the body, but also the eye with finishes of polished chrome, architectural black™ and architectural white."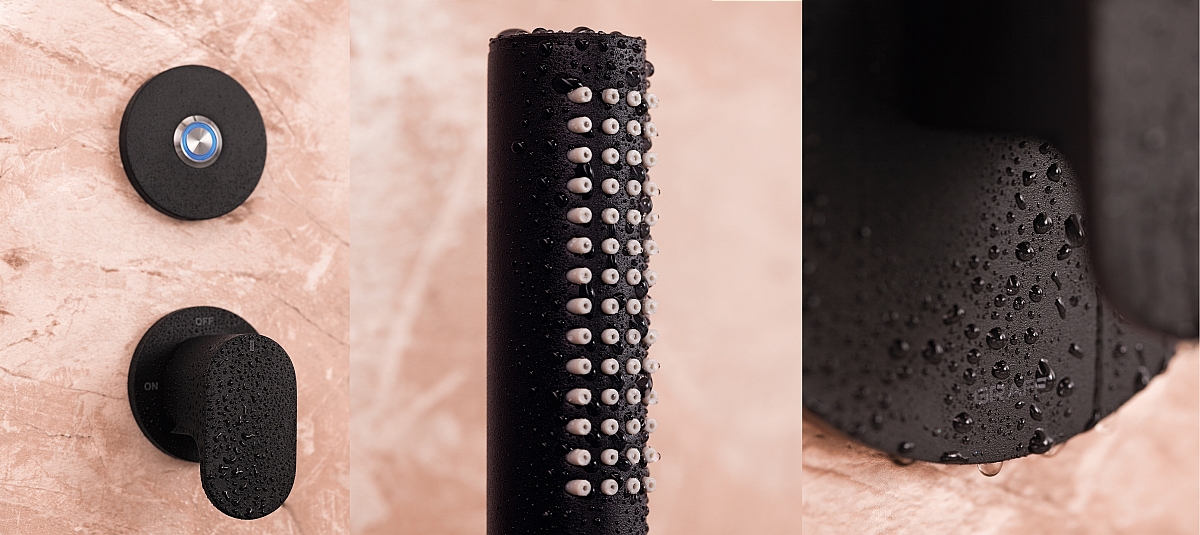 Check out the unique modern design shower head design by GRAFF in action via the video below.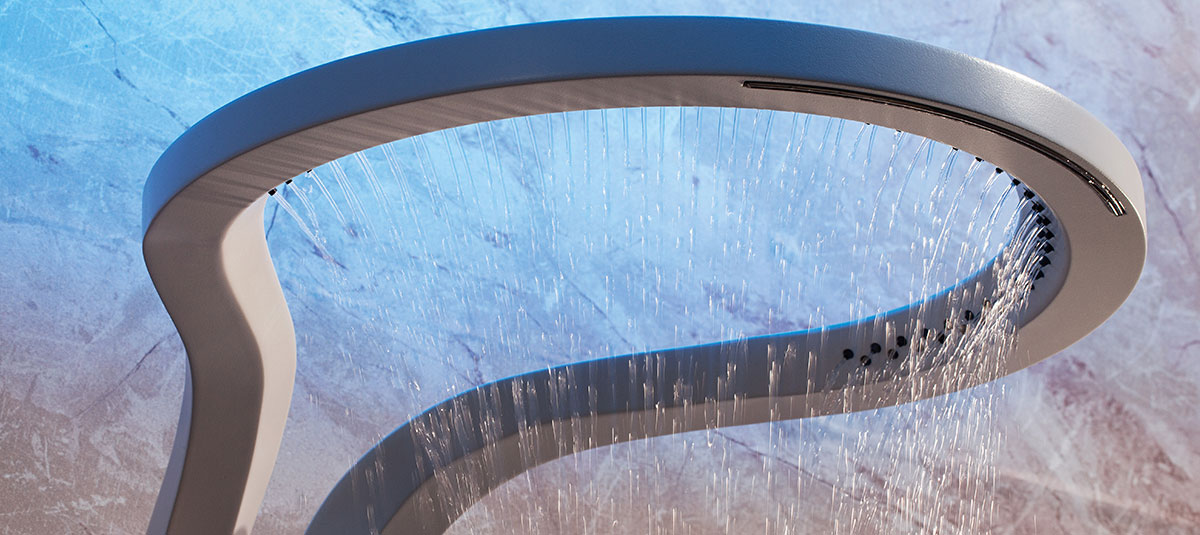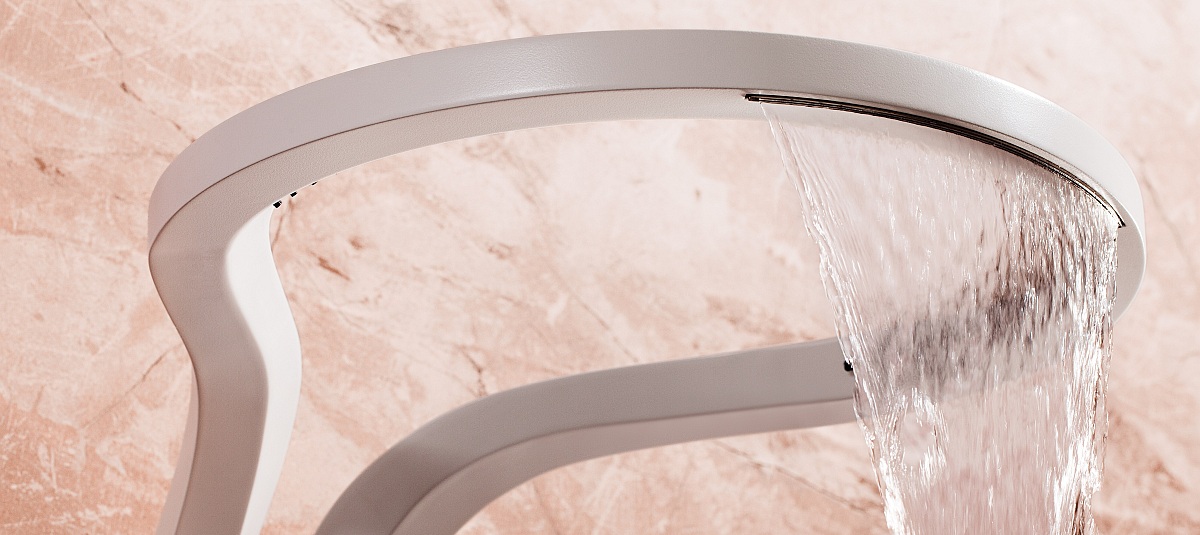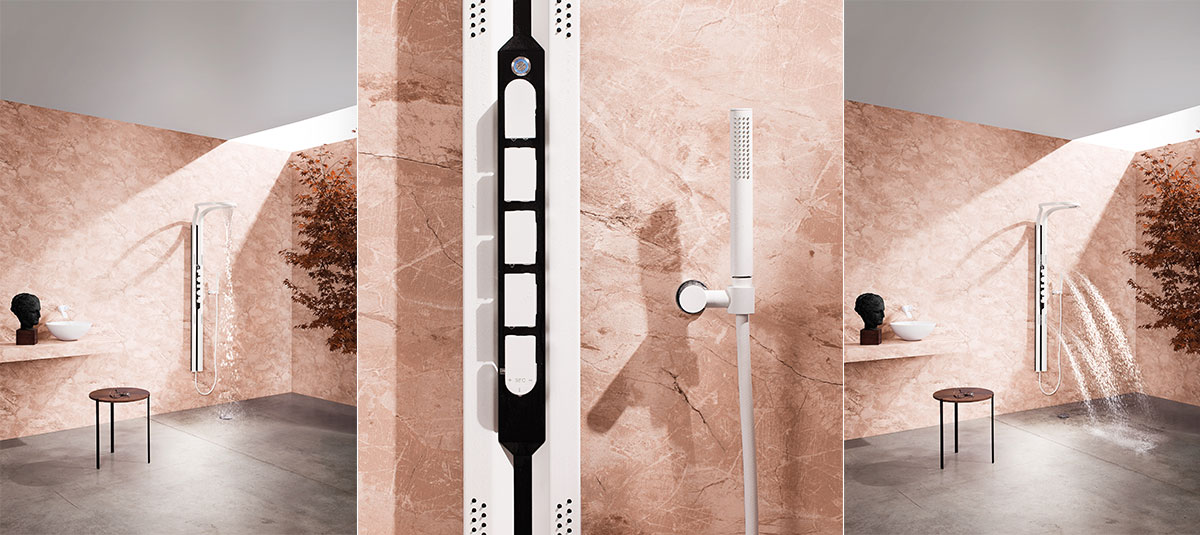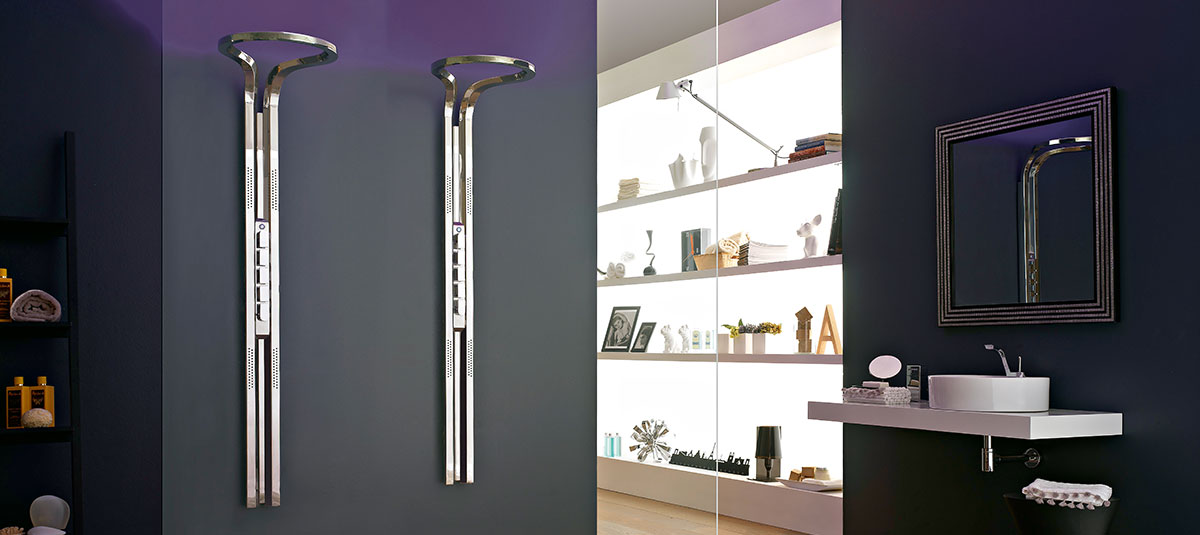 Subscribe To Our YouTube Channel