Modern Design Glass Dog Pens
By Ryan on 03/05/2019 11:59 AM (Updated: 03/06/2019 11:16 AM)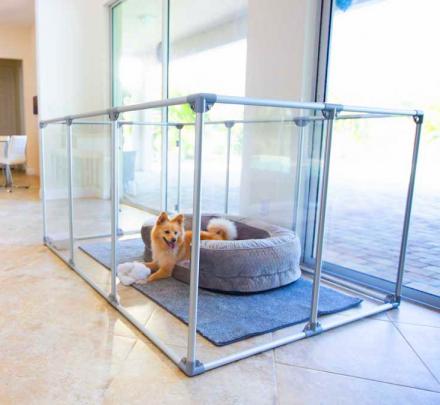 Even though having to put puppies and certain dogs in kennels when you leave the house is sometimes inevitable due to training or other issues, it still seems a bit barbaric! This company makes incredible modern designed dog pens that make metal dog kennels a thing of the past. They're a bit more expensive than a standard kennel, but it'll make your dogs area look better than your actual house, and you probably won't feel guilty leaving them in there when you leave for the day.

Sizes: Small | Medium | Large
Clearly Loved Pets, the company that makes these unique dog pens designed these new modern dog pens with transparent acrylic-walled enclosures that let you see right in, and your dog see right out with a view of everything. The unique modern designed dog kennels not only are extremely aesthetically pleasing compared to other options, but they also provide a cage-free environment in your home.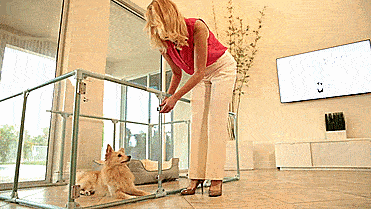 The modern design glass dog pens come in a variety of different sizes to choose from, though they're meant mostly for small to medium sized dogs. They have two different height options (27 inch and 36 inches tall), and sizes that range from 24 inches wide x 48 inches long to 48 inches wide x 72 inches long.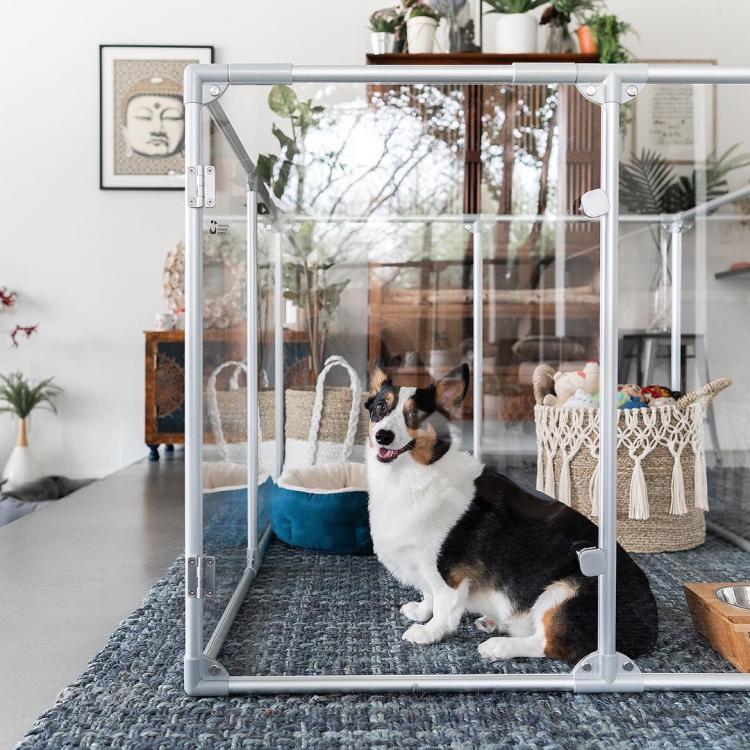 The clear/transparent dog pens have a door that swings open and features two locks that need to be opened to swing the door open. The top bar on the door can also be easily unhinged to swing down and out of the way for you to enter the dog pen without having to go over or under the bar. Check out the instructional video on how to setup the dog pen here.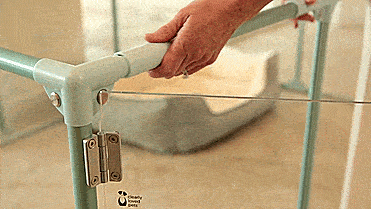 They offer free shipping on all order to the U.S. and you'll just need to put it together when it arrives, which just takes a few minutes to assemble. You may need to help your dog adjust to clear/transparent walls to not run into them, but they should get used to them quite quickly.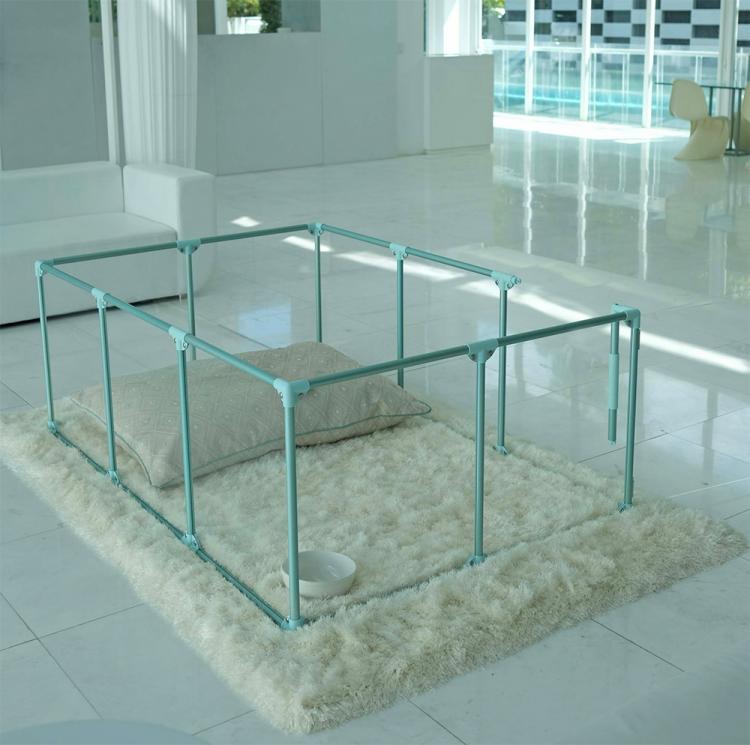 You can customize the color of the poles that hold the glass/acrylic in place with a variety of different color options to choose from, they're meant for indoor use only, is meant for small to medium sized dogs, puppies, bunnies, guinea pigs, kittens, ferrets, and other small animals. NOTE: The glass dog pens are not meant for large dog breeds.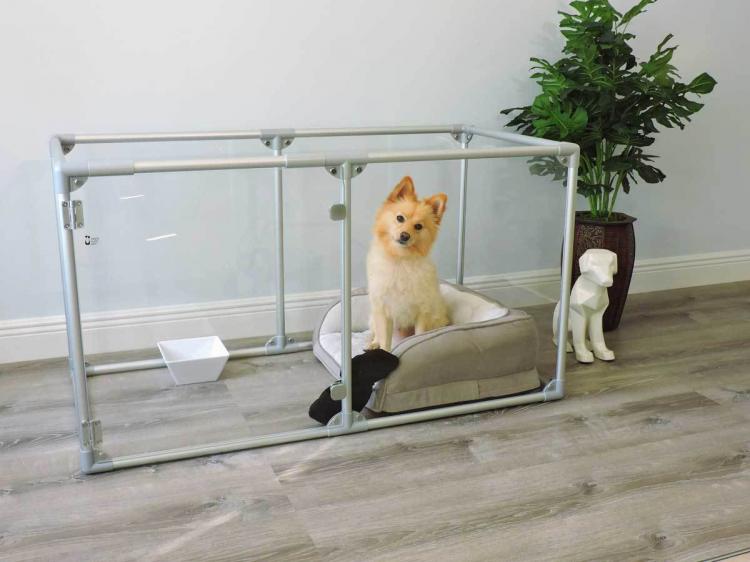 Check out the modern design glass dog pens in action via the video below.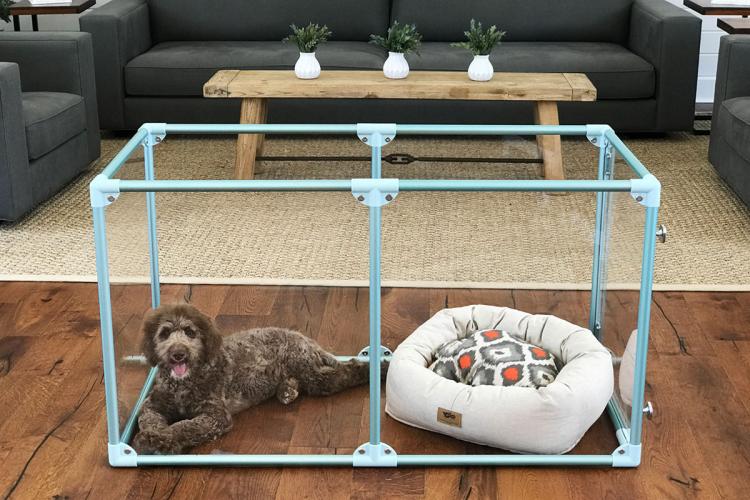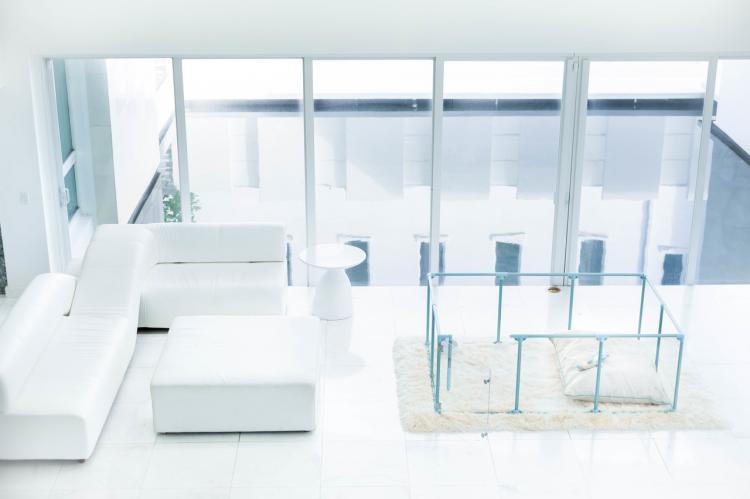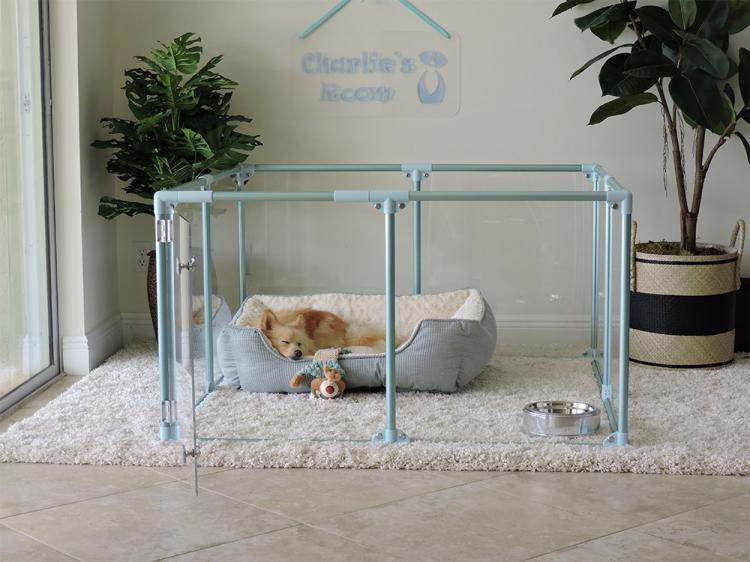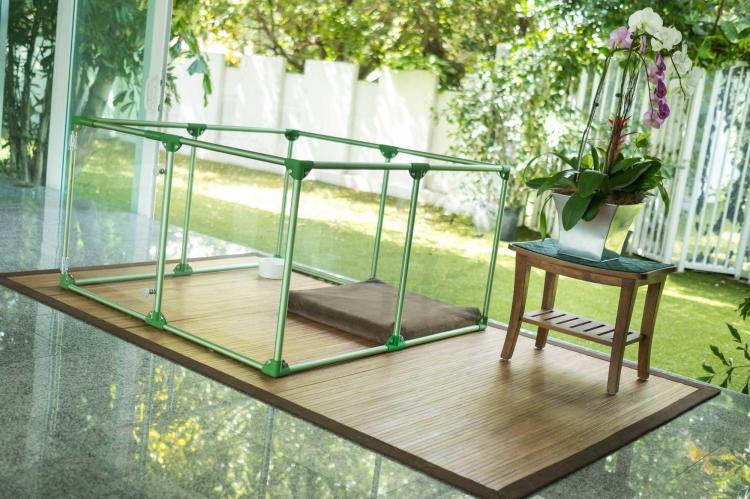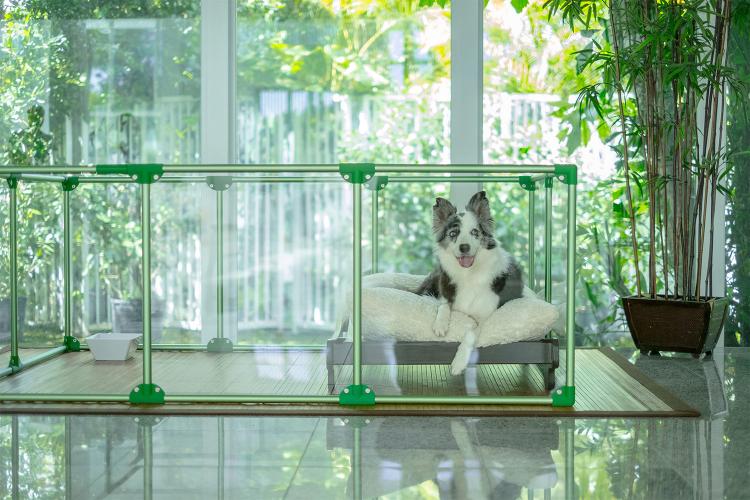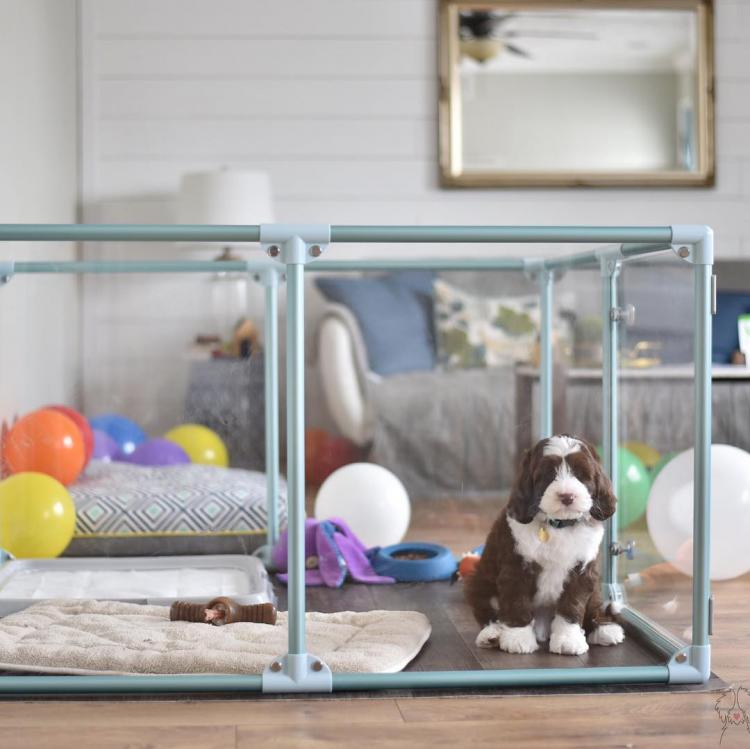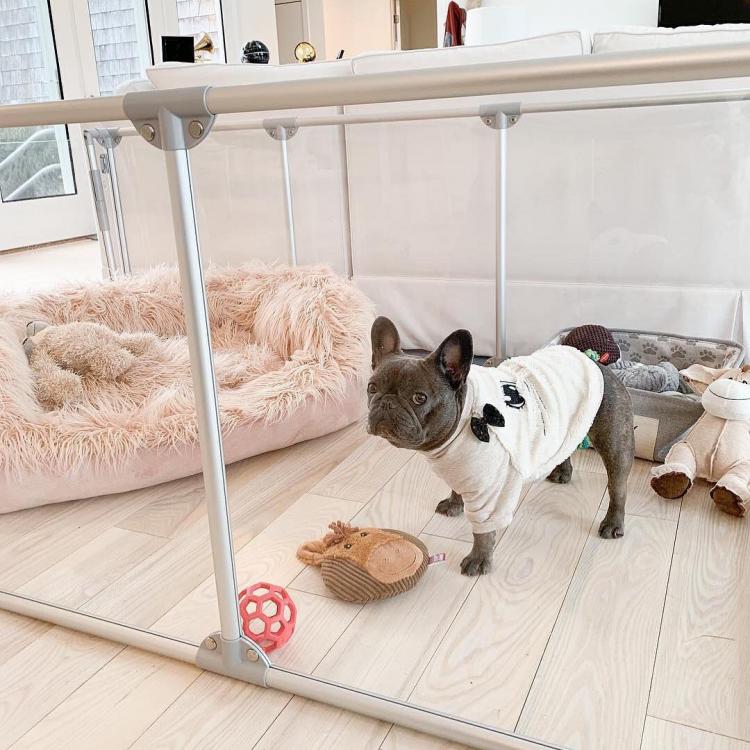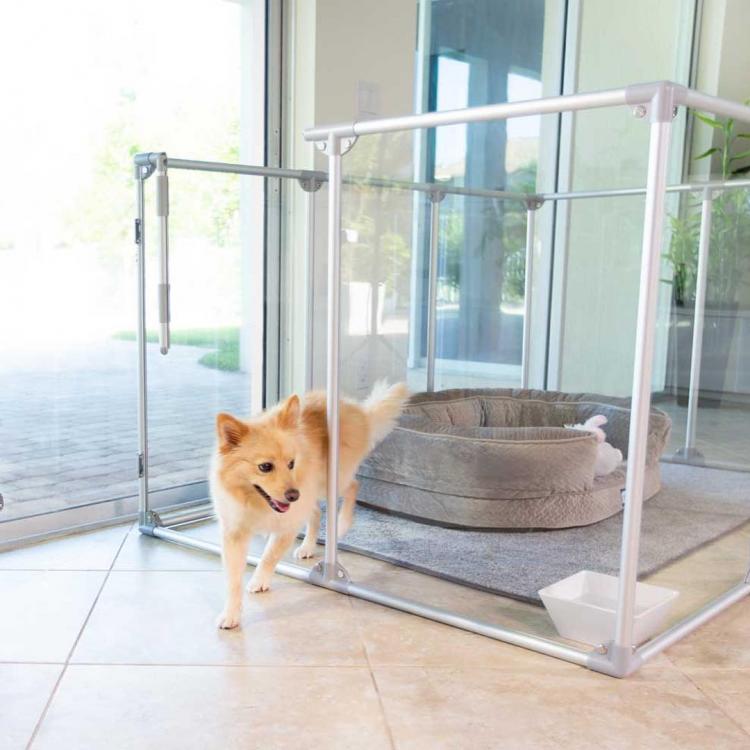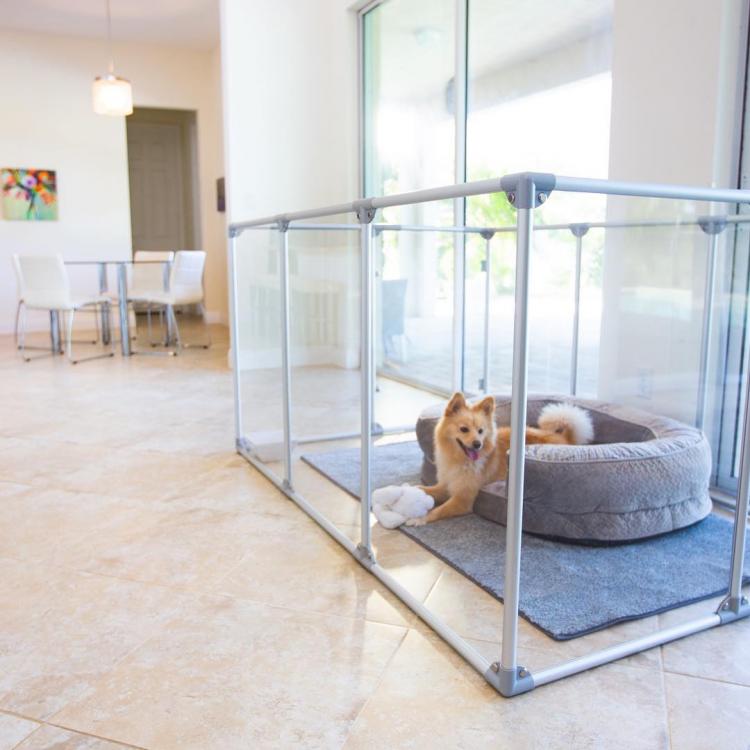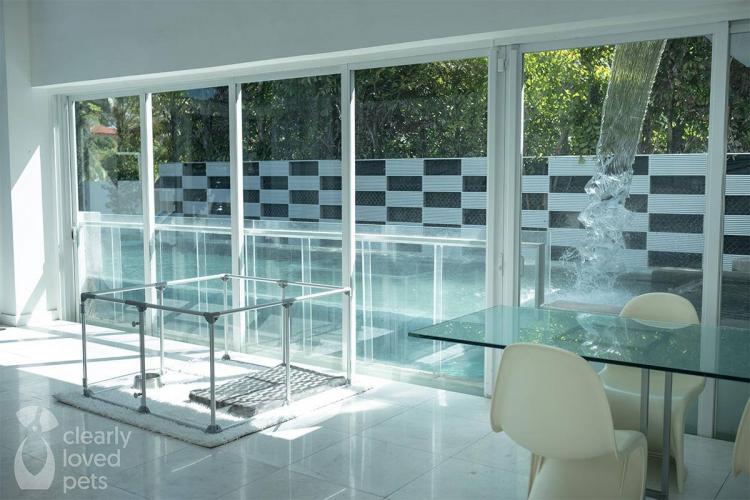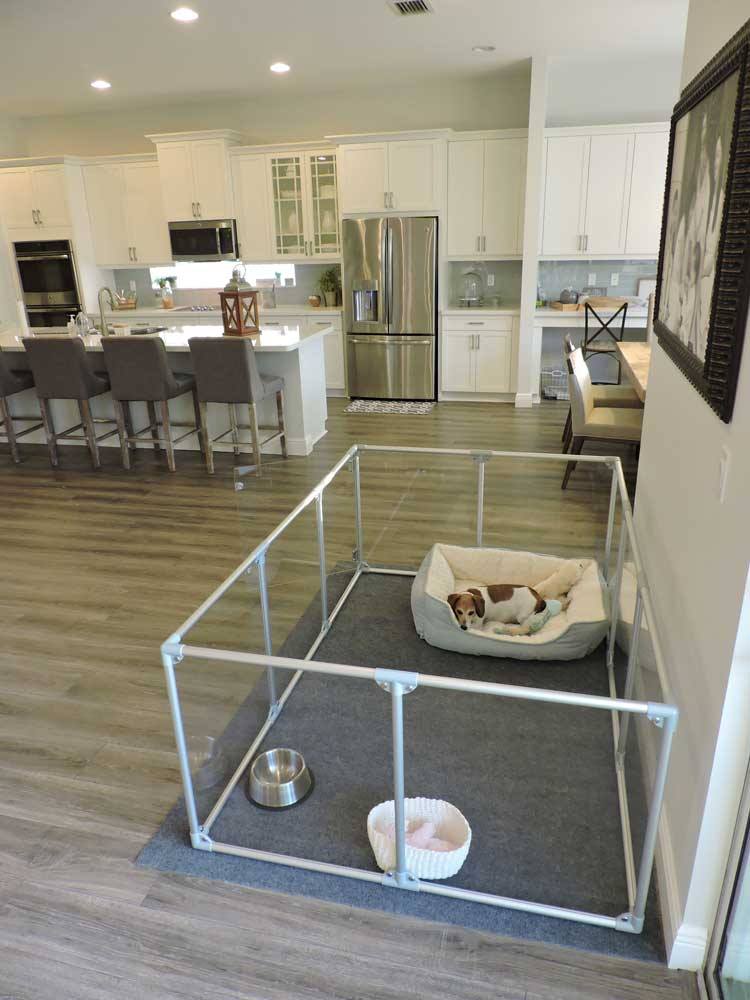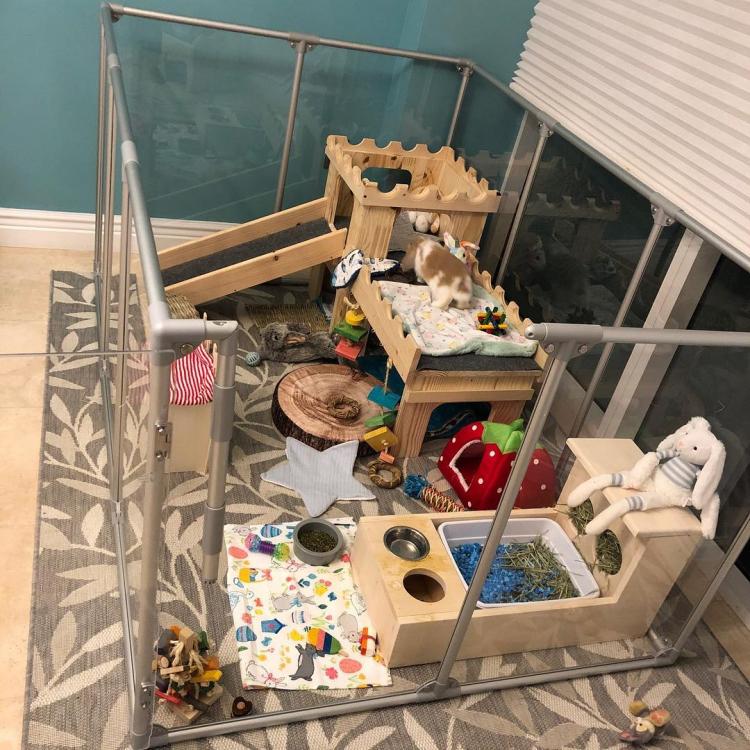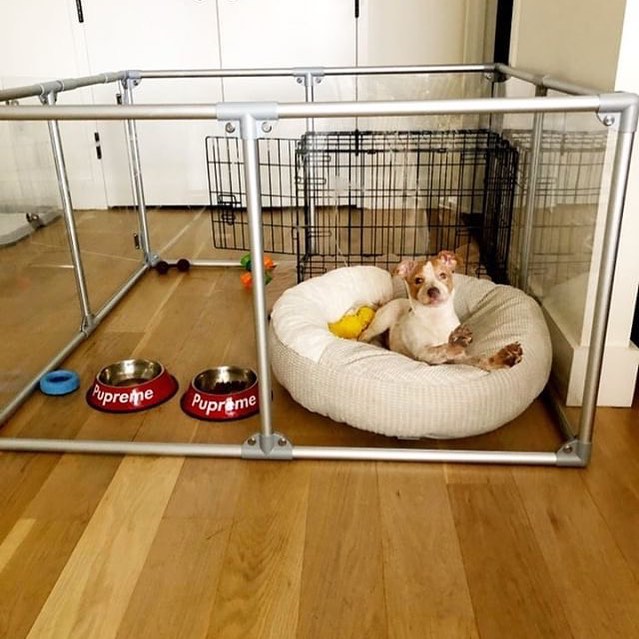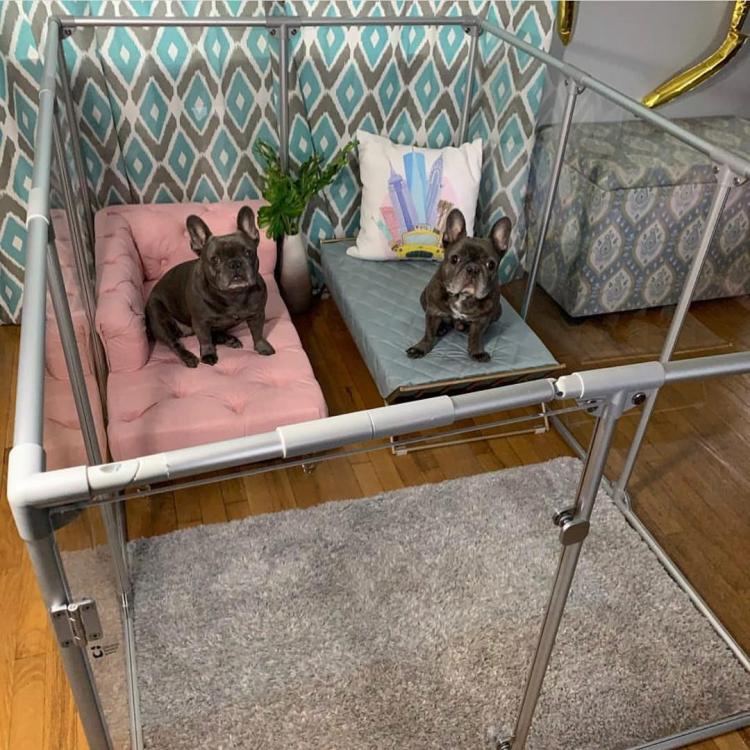 Subscribe To Our YouTube Channel