There's Now a Baby Shark Kids Cereal That Exists
By Ryan on 07/30/2019 9:46 AM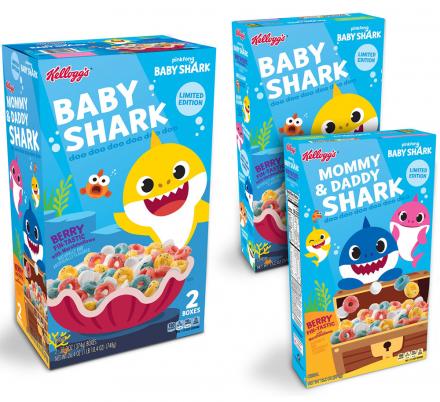 If you're anything like me, you've probably heard the baby shark times more times than you'd like. Probably around 500 more times than you'd prefer actually. But here we are in 2019, and you kid can now get their daily dosage of Baby Shark in cereal form. Kellogg's announced it will start selling Baby Shark themed breakfast cereal starting in August 17, 2019 at Sam's Club.
The initial release of the Baby Shark cereal will be at Sam's Club in August, and then Walmart will start carrying the cereal starting in September. Though, with how many Baby Shark fanatics there are in this world, chances are they'll be sold out immediately upon release. I wouldn't be surprised to hear about parents camping out in front of the stores multiple nights before the release of the cereal.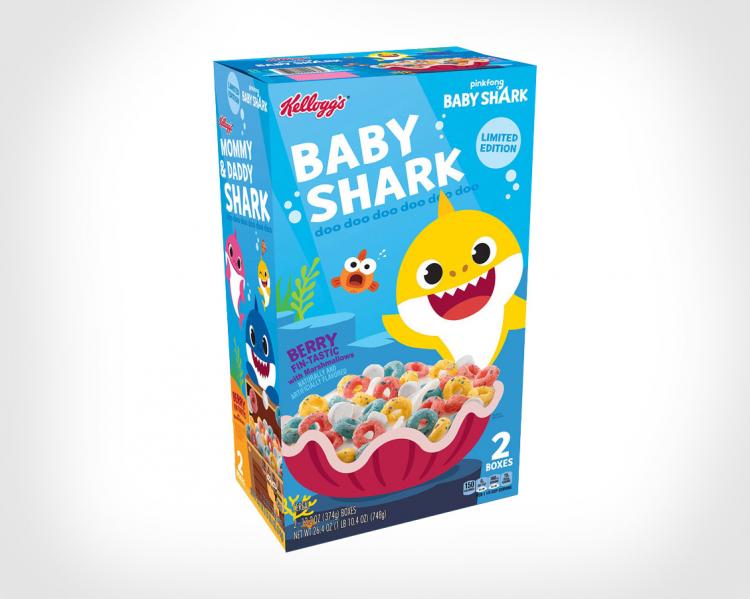 Kellogg's is release the baby shark themed kids cereal in partnership with PinkFong, the creators of the popular Baby Shark song and music video on Youtube. The music video has amassed an incredible amount of views of over 3 billion and counting. We can only assume every kid in America under 15 has watched it at least 50 times.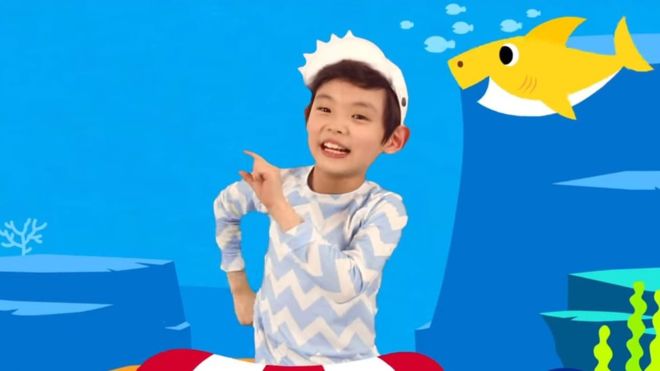 Credit: PinkFong
The baby shark themed breakfast cereal is said to contain brightly-colored, berry-flavored loops and marshmallows. If the cereal has any actual relation to sharks of any kind is yet to be seen other than just a baby shark themed box.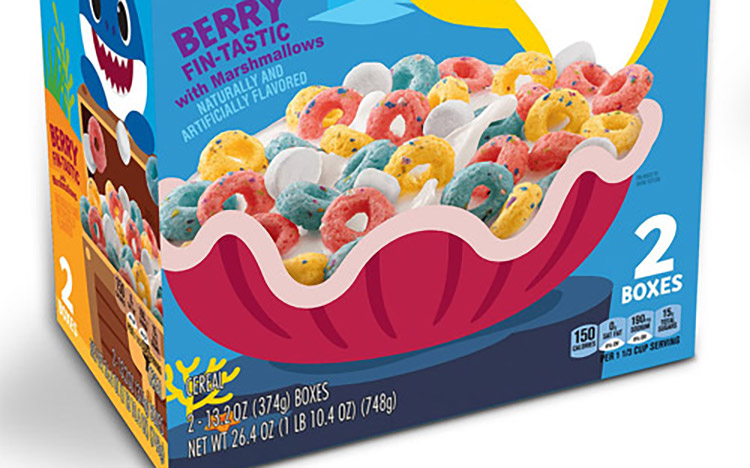 According to the box art that was release by Kellogg's, the baby shark cereal looks to come in two different themed boxes. One box that's called "Baby Shark", and another that's called "Mommy & Daddy Shark". The announcement of the baby shark cereal comes at perfect timing with Shark Week starting at the same time.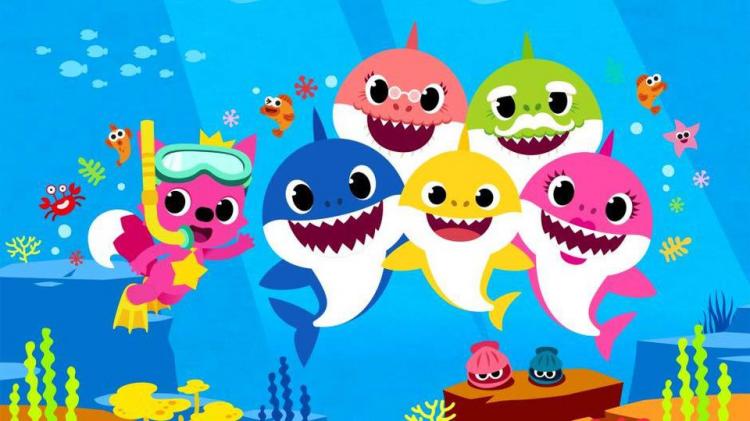 Credit: PinkFong
Check out the Baby Shark song and music video in action via the video below.
Subscribe To Our YouTube Channel