This Pan Lets You Create Mini Multi-Tiered Wedding Cakes
By Ryan on 10/11/2021 10:57 AM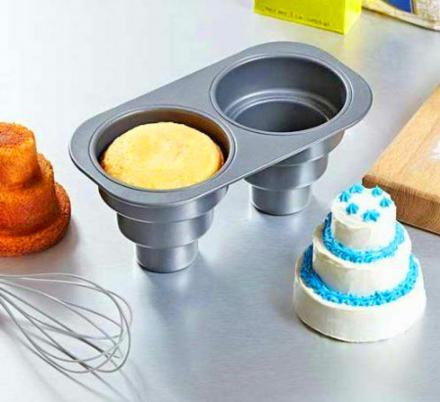 We all ask ourselves probably on a weekly basis: "What''s better than cake?". In fact this question has plagued mankind for millennia. But now we finally have an answer, which is of course multi-tiered cakes. How it took this long for humanity to find the solution, I don't know, but he were are. There's now a pan that lets you create your very own mini multi-tiered cakes all in one, and they can be made a whole lot quicker and easier than actually making multiple tiers of cake separately and stacking them onto one another after baking.

Sizes: 4 mini cakes | 2 mini cakes
Perfect for bridal/baby showers, weddings, anniversary parties, or just for a fantastic family dessert, the mini multi-tiered cake pan lets you pour in the batter into the pan and bake the multi-tiered cake upside down. It then features an easy release to easily get the cake out when it's done baking. Which the non-stick coating also makes for super easy cleanup afterwards.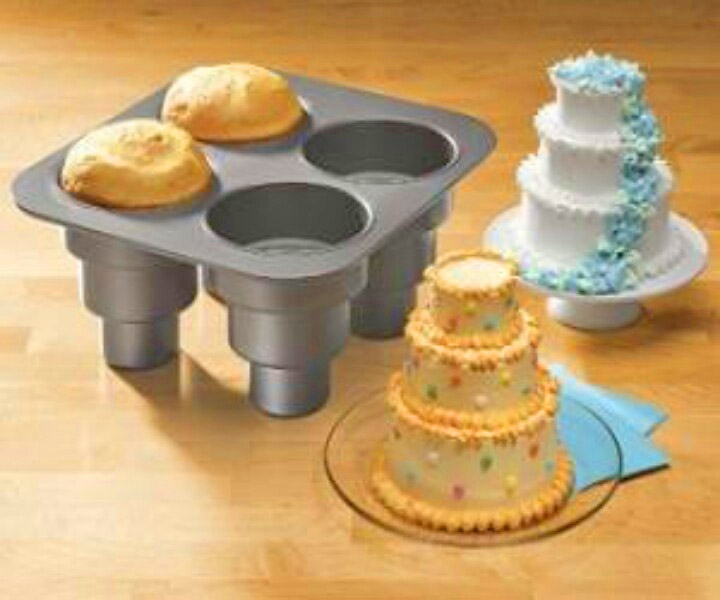 You can get two different versions of the mini multi-tiered cake making pan, including a larger version that creates 4 mini cakes at a time, and a smaller version which creates 2 mini cakes at a time. The larger version even comes with recipes and instructions on how to make your own mini multi-tiered cupcakes right in the pan.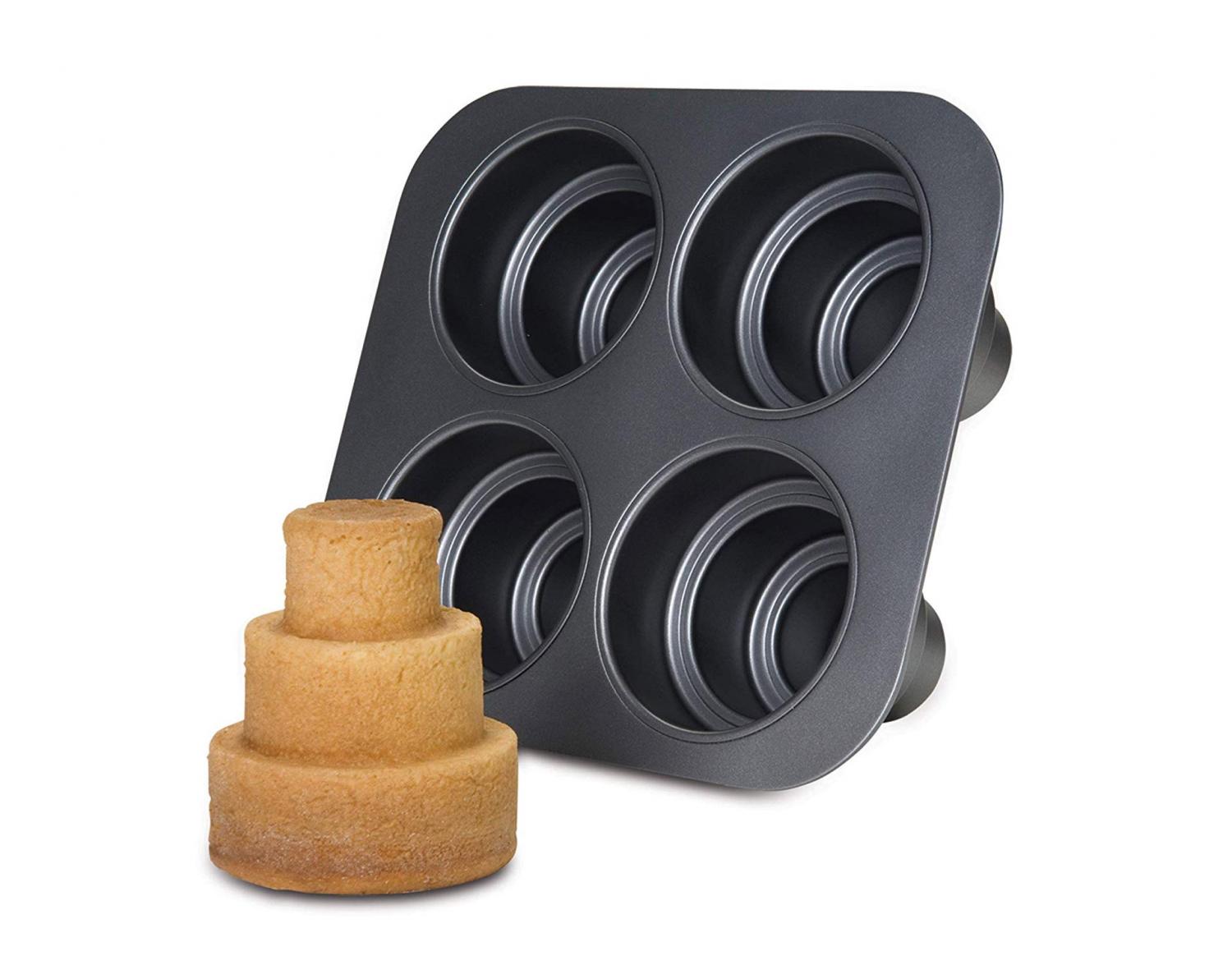 The mini multi-tiered cake pan is made from heavy-duty aluminized-steel, which is superior for heat conduction along with even baking throughout each cake. The larger 4 cake version is made by Chicago Metallic, weighs 1.6 lbs, and measures 11.4 x 5.9 x 5.5 inches.