You Can Now Get Your Dog or Cat a Mini Mid-Century Modern Design Home
By Ryan on 05/31/2023 11:09 AM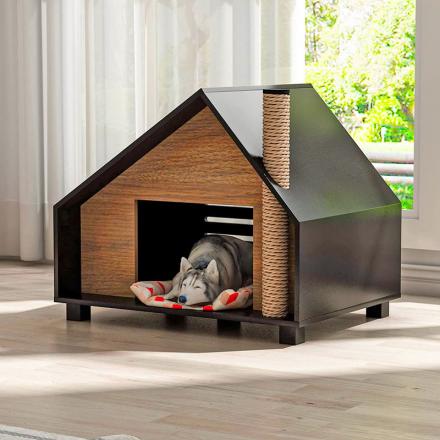 Are your feline friends or canine companions feeling a tad left out in the design department? Have you been noticing those glares they throw at your tastefully styled, mid-century modern abode? Well, worry no more. We bring to you an exceptional pet house that isn't just another bed in the corner, but a piece of furniture your furry friends can truly call their own!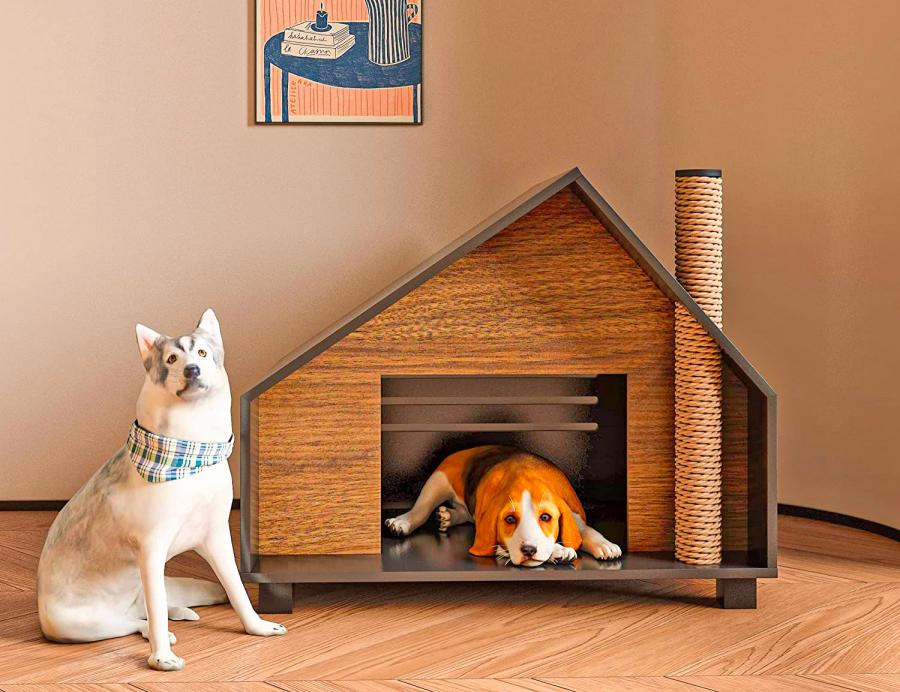 This isn't just any pet house; it's an artistic homage to mid-century architecture, straight out of a 1960s design catalog. It's got that understated elegance of a Frank Lloyd Wright house, only smaller. Much smaller. Not to mention it is available in the classiest of colors - sleek black or rich walnut. This pet house will turn your pet's lounge spot into a conversation starter, rather than an afterthought.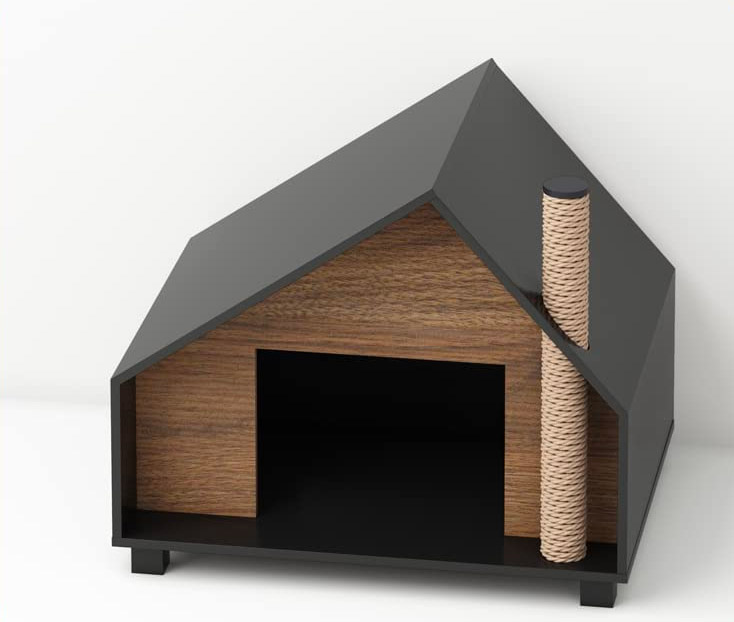 Crafted meticulously from engineered wood and linen, this pet abode could very well have an architecture degree, if pet houses could get one. Its unique design features natural and dark tones, gracefully harmonizing with your existing décor, be it traditional or contemporary. In other words, it doesn't scream "pet house"; it subtly whispers, "interior design genius". Despite its elegant design, practicality isn't compromised. And that's where the whimsy comes in. How about a chimney made from rope, you ask? But, this isn't just any chimney; it serves a dual purpose. It not only adds to the aesthetic charm but also moonlights as a cat scratching toy. Yes, that's right. Your kitty can feel like Santa and have a scratch-a-thon at the same time! Though it may seem to cater to the cats in the scratch department, it is perfect for both cats and dogs. From your spunky Siamese to your endearing Dachshund, this pet house is commodious for any sized cat and small to medium-sized dogs. So whether you're a multi-pet household or a single pet parent, the peace treaties are signed, and territories are well defined. Don't let the sophistication fool you. This pet house is ready for the great outdoors as well as the stylish indoors. Its back features air ventilation openings, guaranteeing freshness, and climatic control. Your pet can now enjoy that cool summer breeze or stay snug and warm during winter nights. We wouldn't be surprised if you found yourself a tad jealous! The pet house arrives flat-packed, waiting for your touch to bring it to life. But fear not, this isn't a 3D jigsaw puzzle; it's easy to assemble. The house comes with all parts and detailed instructions that even your cat could understand. Though, we wouldn't suggest leaving it up to Whiskers! Once put together, this cute pet home measures 31.5" wide, 23.62" deep, and 26.3" high, weighing a sturdy 48.5 lbs. It is solid, substantial, and made to last, just like your love for your pet. So, for those looking to make their pet's nap time a design statement, this mid-century modern pet house is the purr-fect, er, perfect choice. With style, practicality, and a dash of whimsy, it will surely have your pet living in the lap of luxury. Because, after all, why should humans have all the interior design fun? It's time to let your pets enjoy a little slice of the mid-century modern pie! You can snag one of these beautiful mid-century modern mini dog or cat homes from Amazon for around $110 bucks!