Here's What's Inside The $3 Million Marchi Mobile Palazzo Superior Luxury RV
By Ryan on 03/01/2022 10:59 AM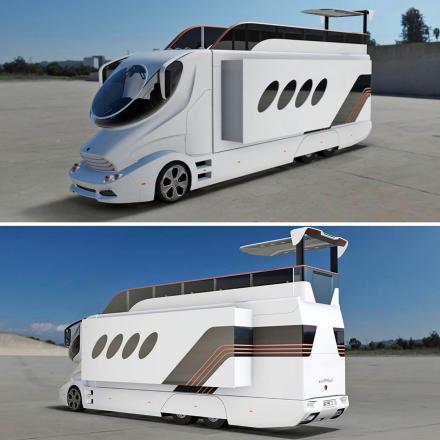 If you're ready to embrace a nomadic existence and explore the country in a campervan or an RV, there's really no time like the present. Whether you want to go off-roading in the Armadillo Conquistador or help the environment by traveling in the world's first solar-powered camper, it's undeniable that recreational vehicles have hit the peak of luxury.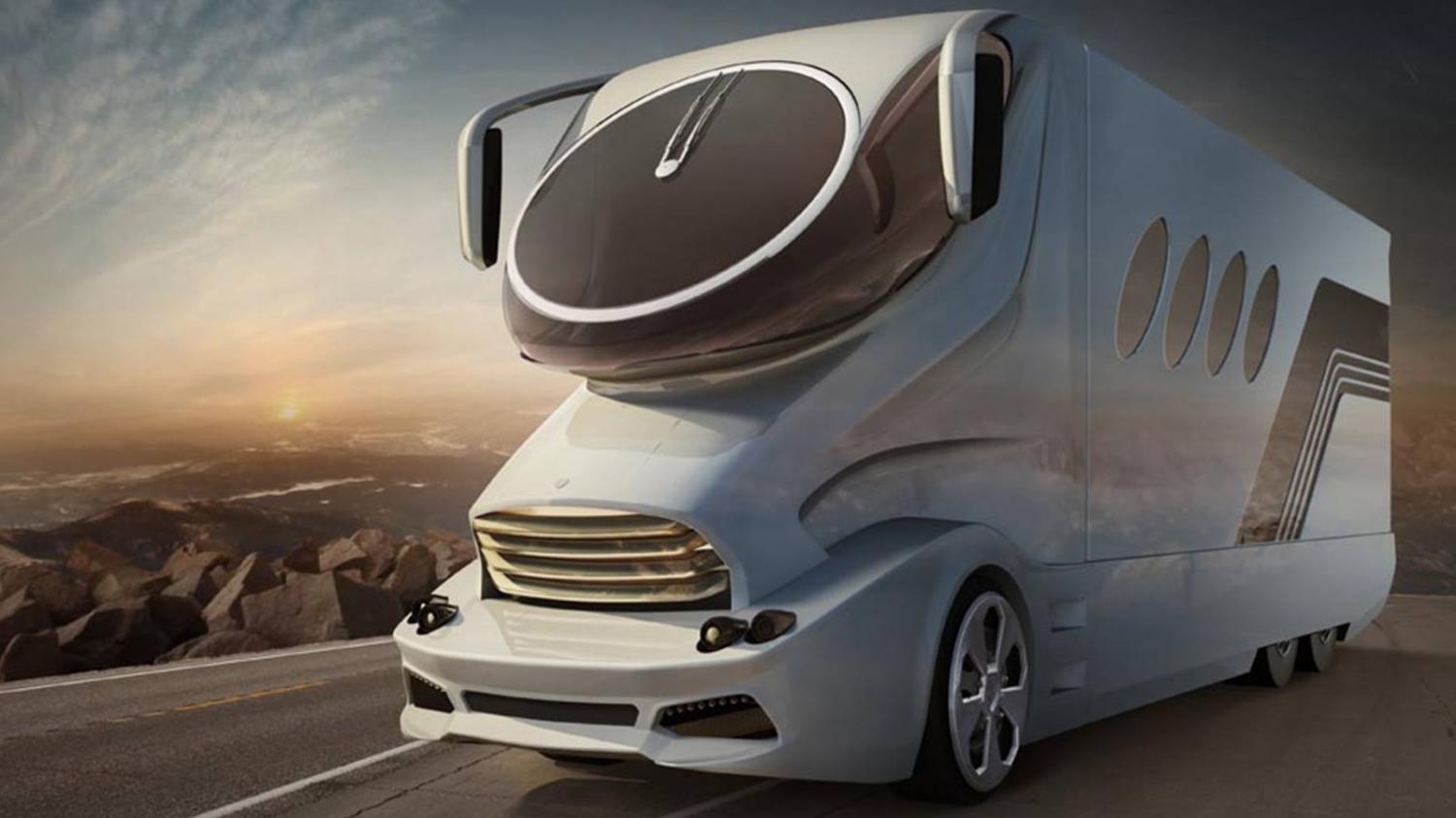 We've shared some pretty cool RVs and campers over the years, but I've never seen anything like today's product. Buckle your seatbelts and say hello to the eleMMent Palazzo Superior, the most luxurious mobile home ever built.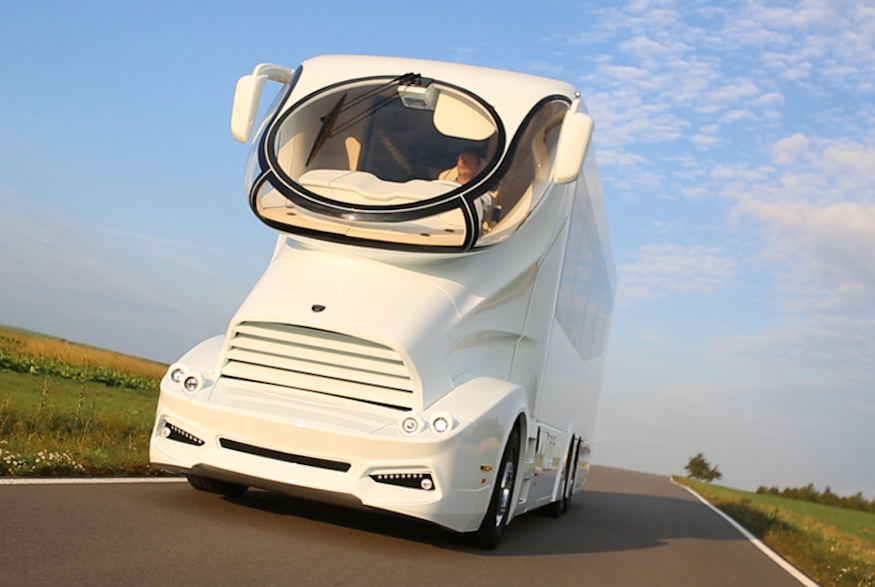 On the outside, the luxury R looks like a cross between a truck from Mad Max: Fury Road and a spaceship from Star Wars.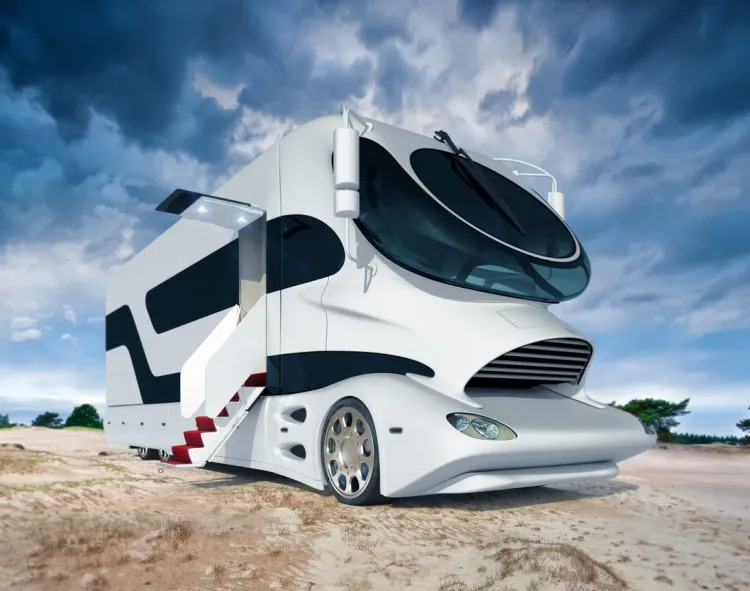 In total, the Palazzo Superior measures 45 feet (or 13.7 meters) long and 13 feet (4 meters) tall.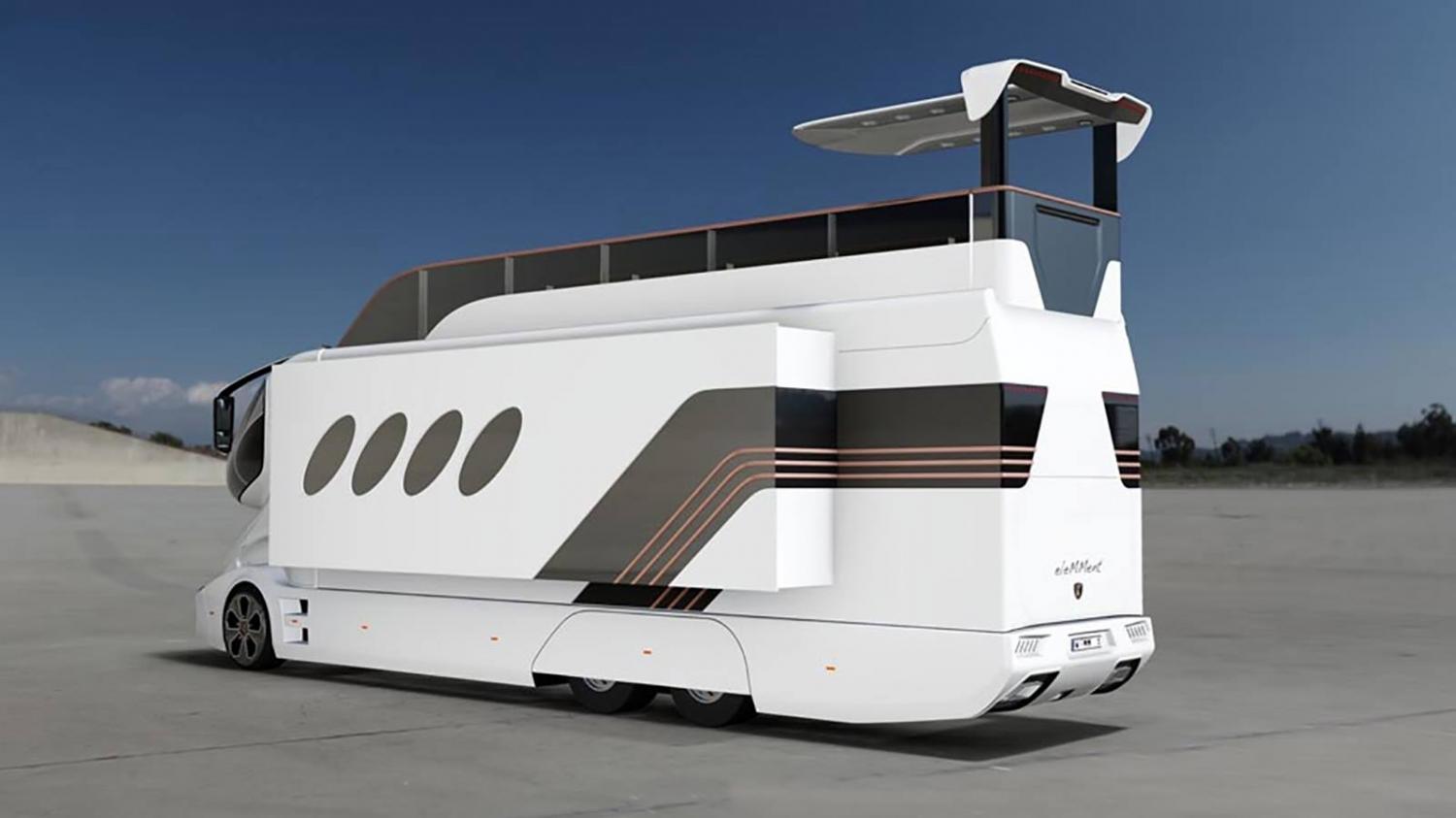 The unique-looking cab was expertly constructed from carbon fiber materials and the body features a thick outer wall for stability and protection from the elements.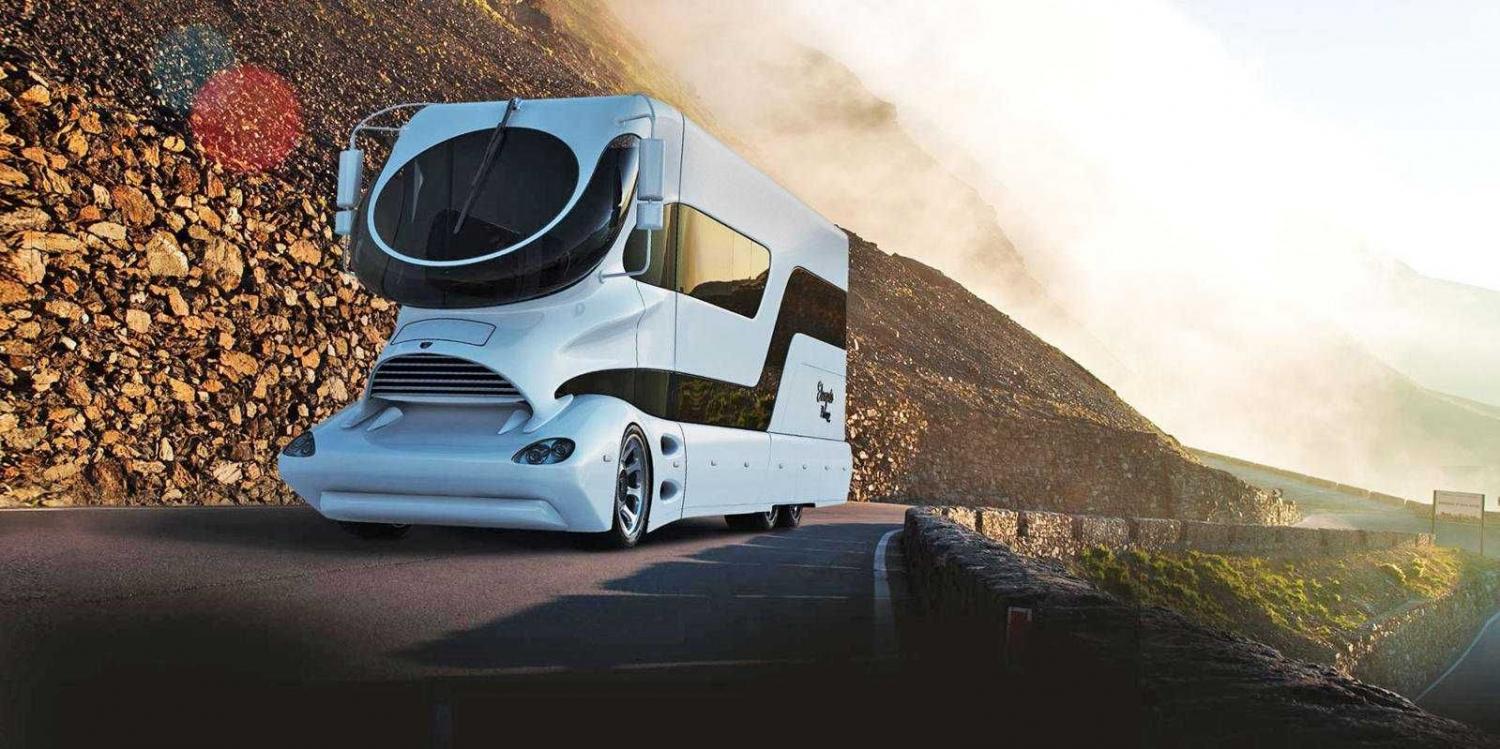 While the unusual look of this cutting edge RV may be a little jarring at first, every design element has a distinct and essential purpose. Sure, the outside is weird, but pop your head into the inside of the Palazzo Superior Luxury RV and that's when things get really crazy.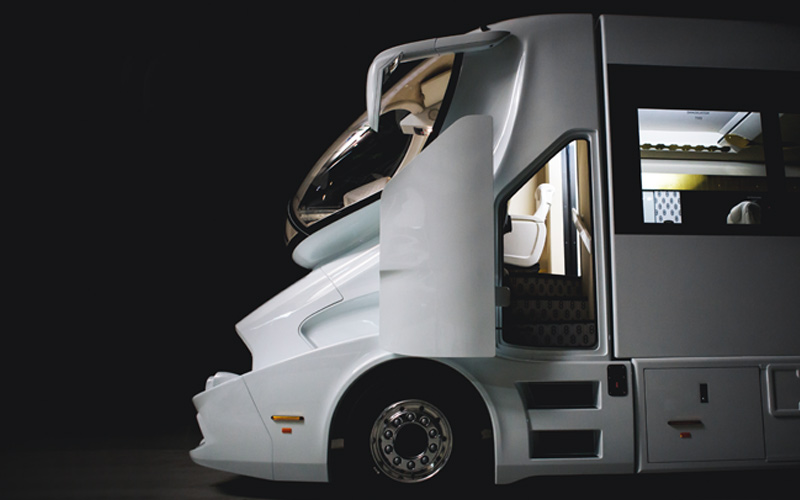 Seriously, I could literally spend all day just going over the features included in this top-of-the-line RV. The living area of the eleMMent Palazzo Superior comes with a programmable thermostat system, a couch, a wine bar, ice maker and a giant TV...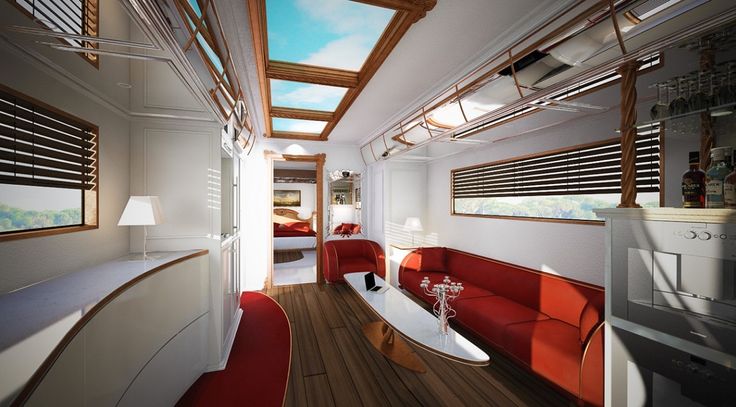 Connected to that area you'll find a full kitchenette for preparing meals with of course everything you'd expect in a $3 million dollar luxury RV!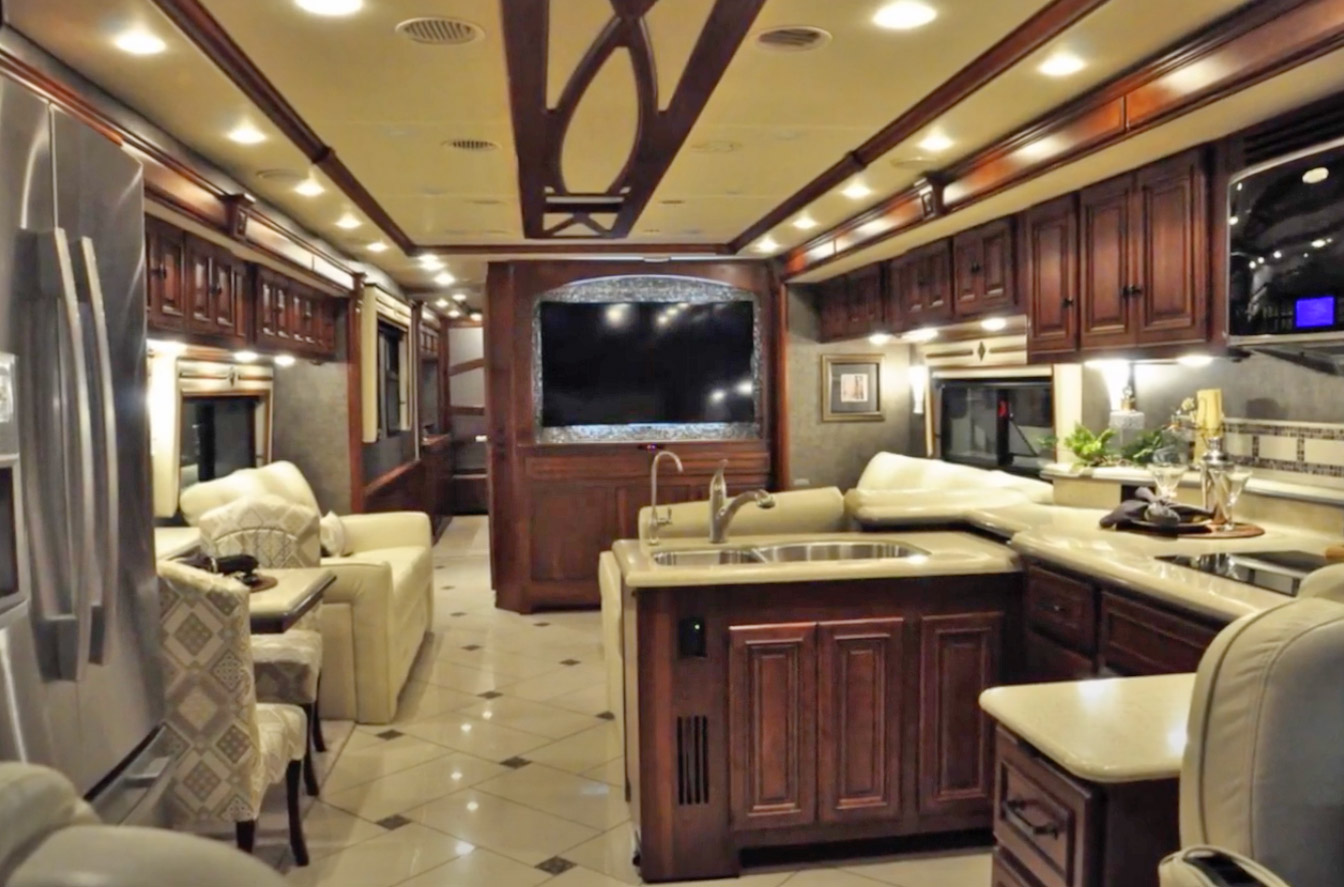 Step into the master bedroom and you'll find a huge king-sized bed that just happens to be made by the same company that manufactures beds for the royal family. No big deal.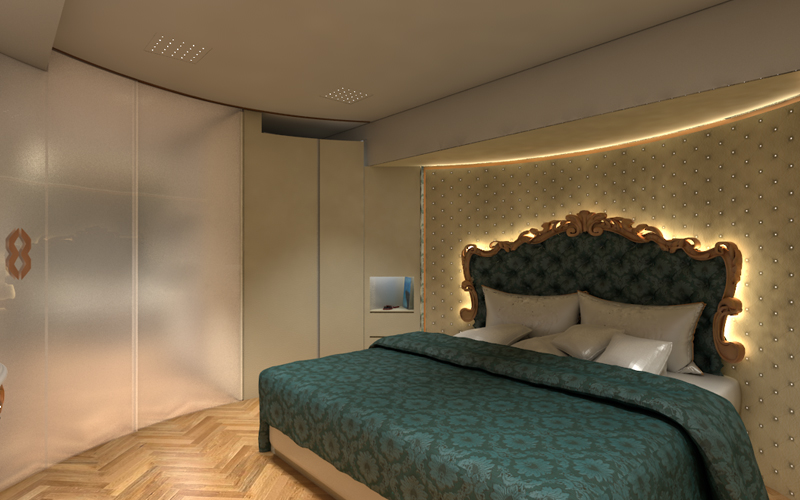 The bedroom also comes with tons of storage, including a dresser and oh, right, another giant TV.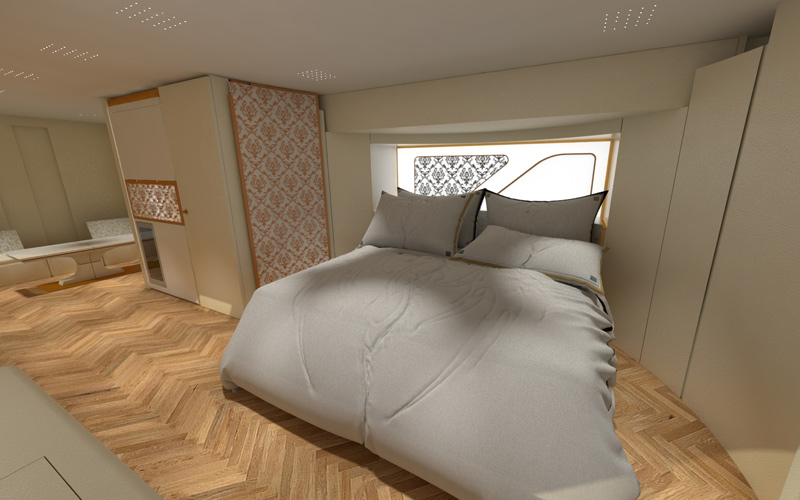 There is also a large bathroom attached to the master bedroom, complete with a 16 foot walk-in rainfall shower!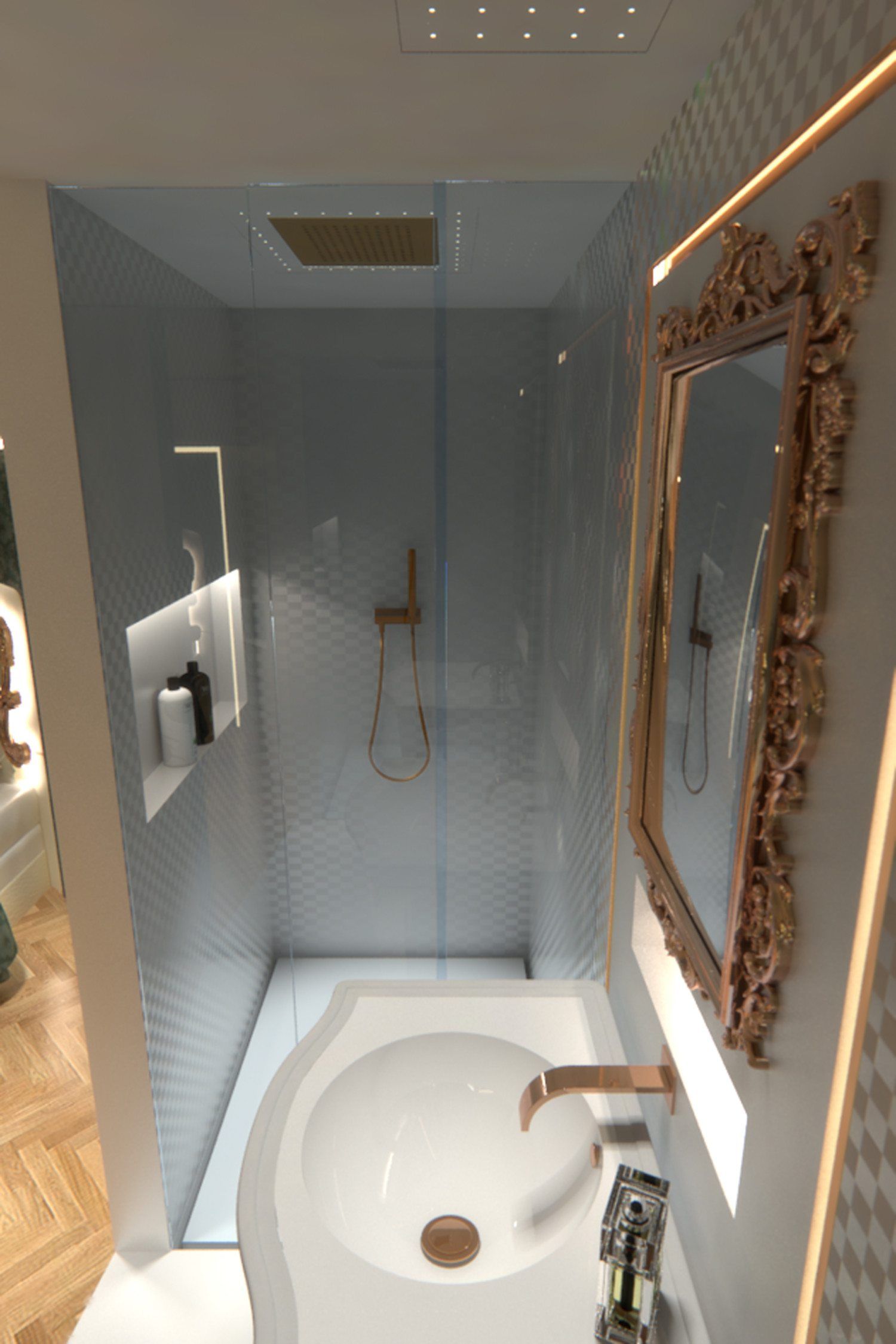 Of course there's also a toilet that uses something called the "Aqua Clean Hygiene Cleaning Program", which I can only assume makes your bum as clean and soft as a newborn baby's.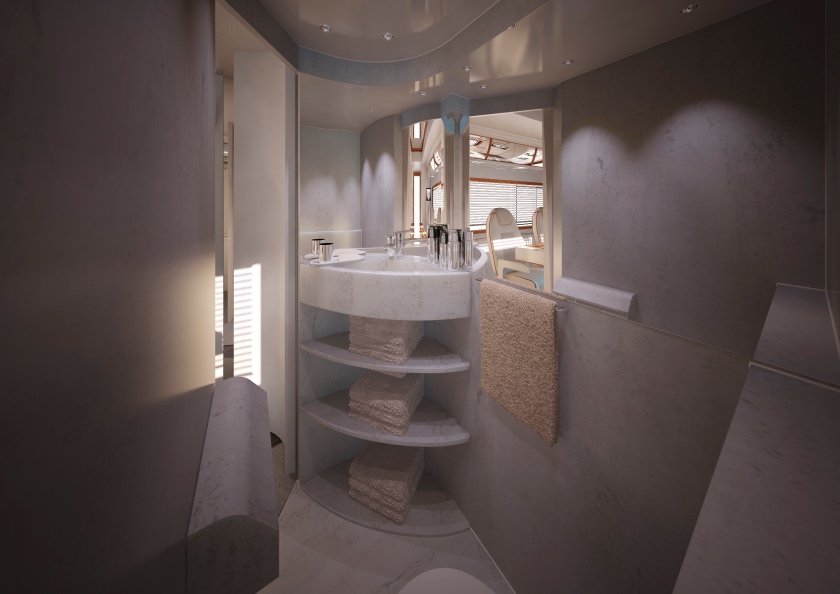 You can also expect a little more room in this bathroom compared to most standard RV bathrooms! And why shouldn't you? You did of course just pay $3 million for it!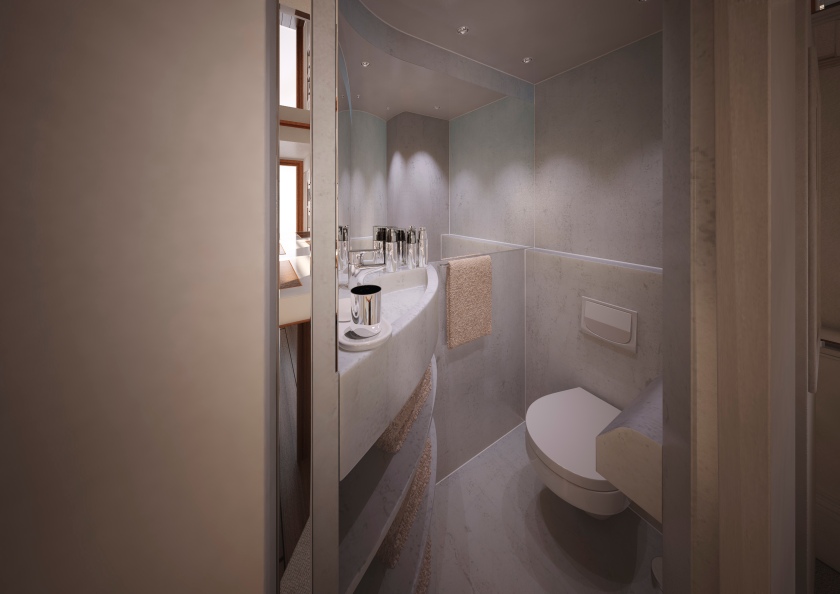 Manufactured by Marchi Mobile, this futuristic mobile home also features a unique round windshield design with an adjustable darkening system to protect you from glare and harsh sunlight.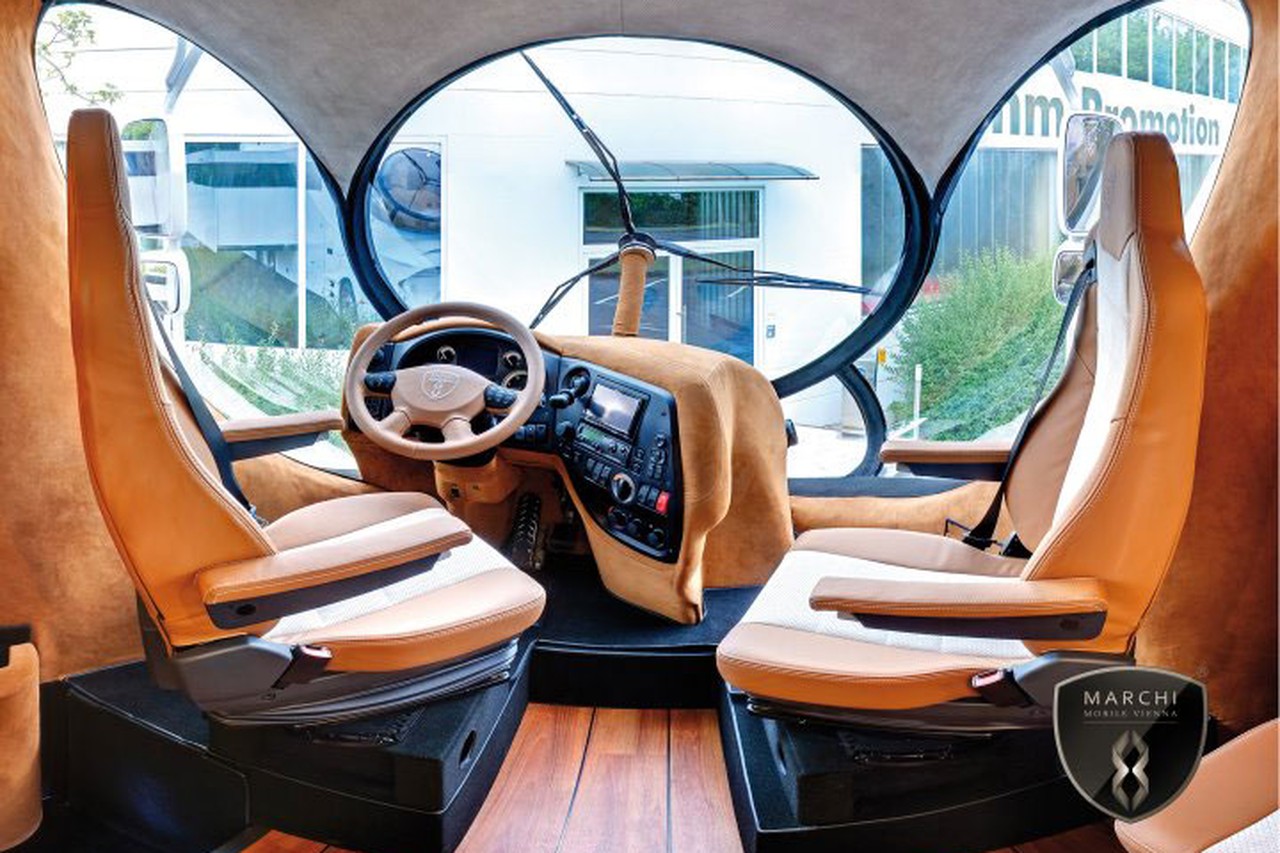 Be sure to take the internal staircase up to the sky lounge for a little party after dinner!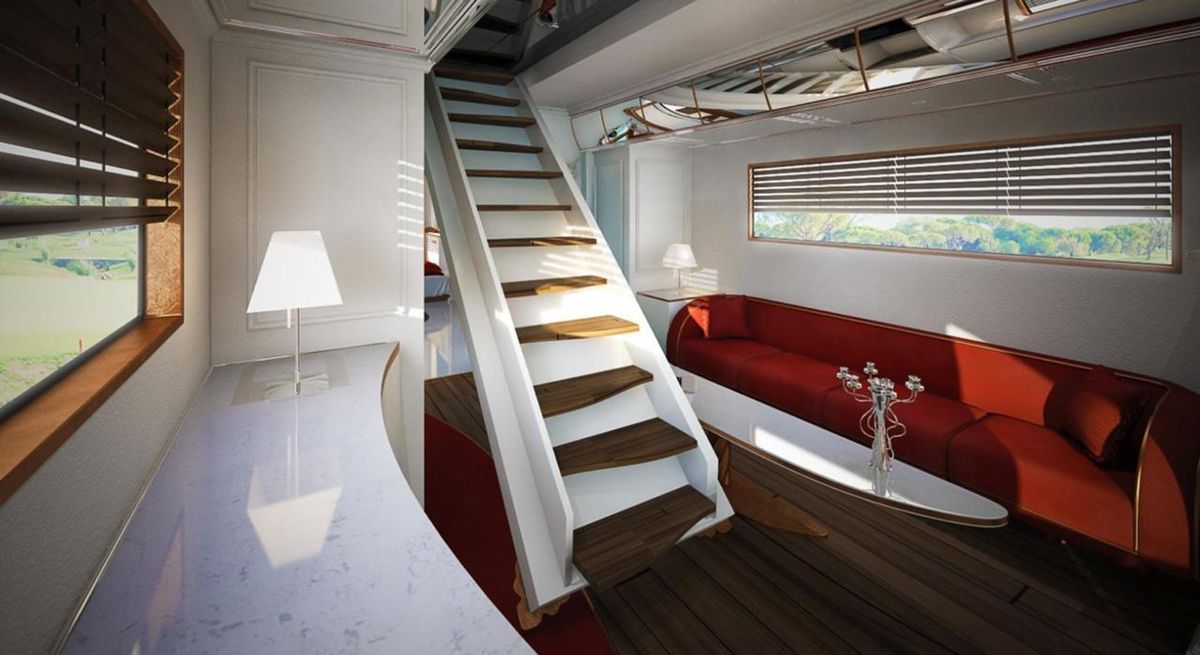 The rooftop "Sky Lounge" uses an automatic lift function that creates a spacious deck at the press of a button. Just imagine sipping on a campsite cocktail and watching the sunset from the roof of this thing!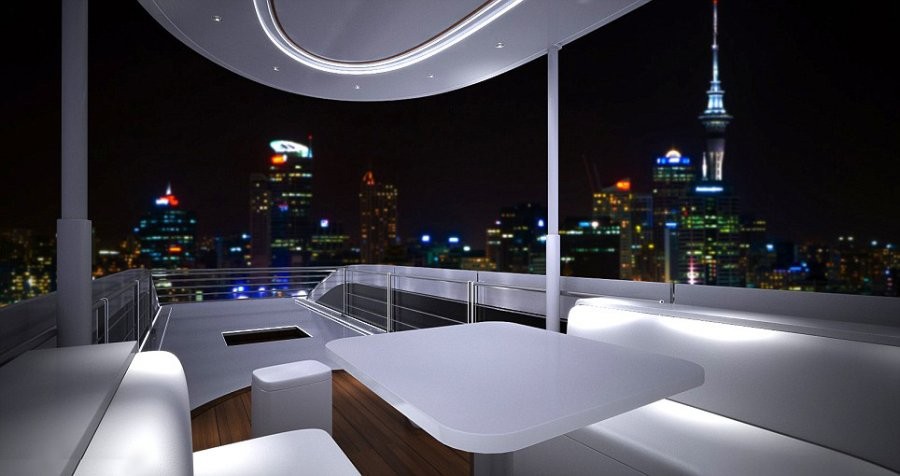 The RV's rooftop skylounge has tons of seating and standing room for a full party!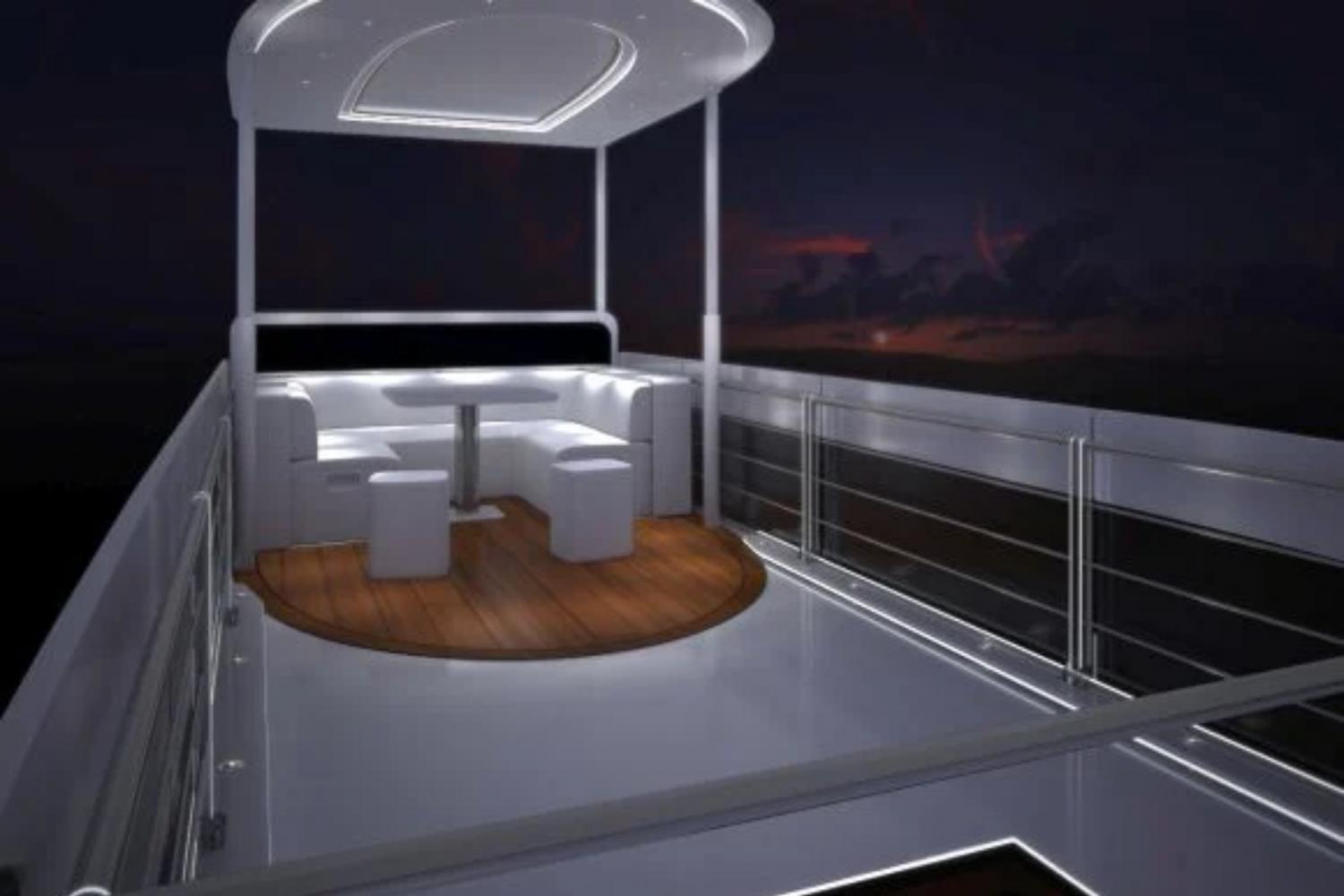 The edges of the skylounge even has a guard rail from preventing anyone from slipping and falling off the top of the RV.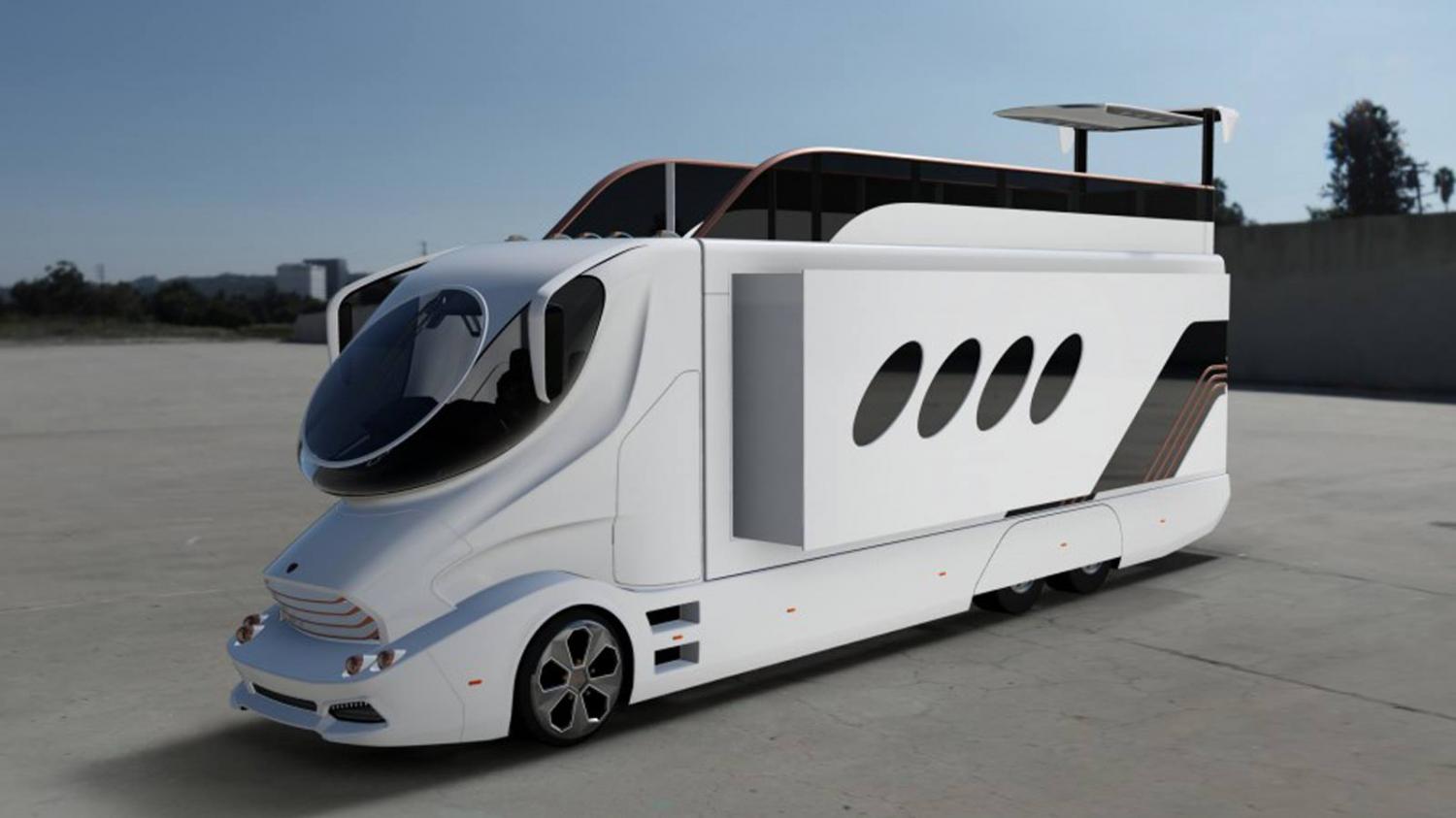 Shall I keep going or have you heard enough? In addition to everything listed above, the world's most feature-packed mobile home also comes with multiple fireplaces (one on the outside and one in the bedroom), on-board wireless internet, and two cutting edge audio systems brought to you by Steinway & Lyngdorf.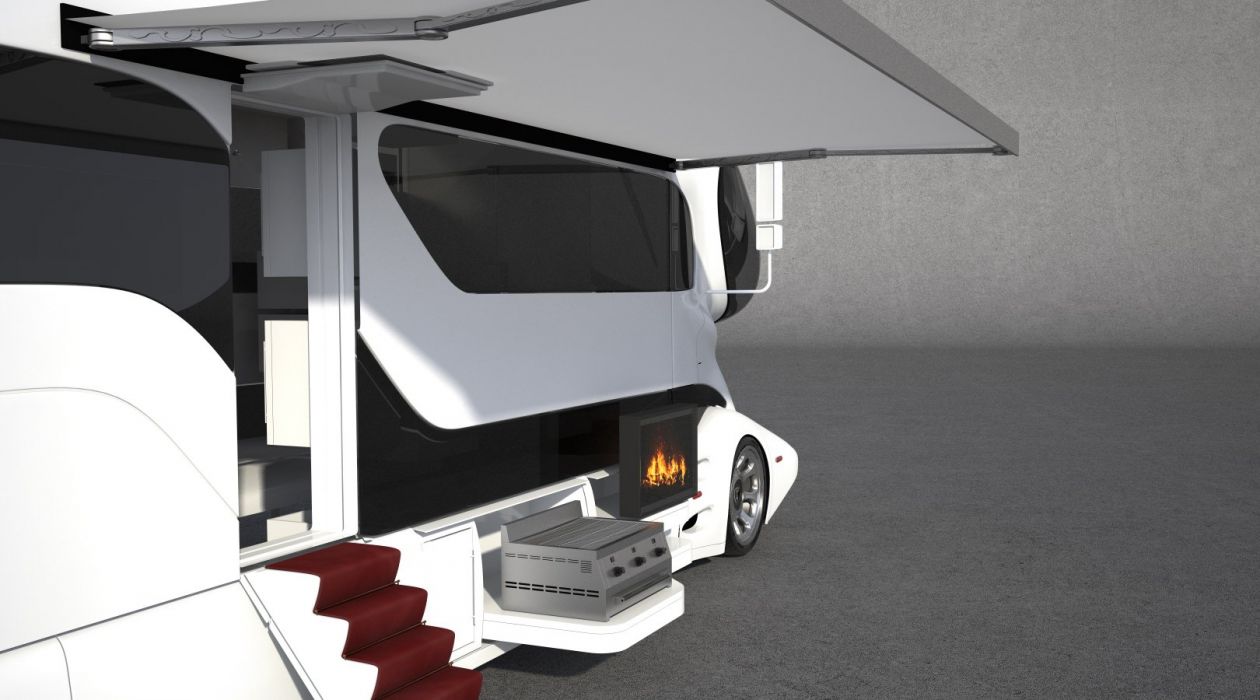 Despite its many features and massive frame, the luxury RV can reach top speeds of over 90 miles per hour, thanks to its six-cylinder Volvo engine.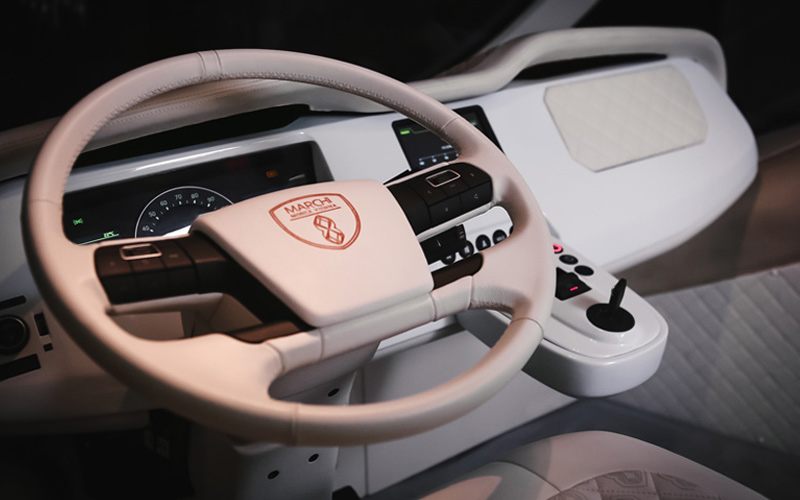 The Palazzo Superior sure does look like a luxurious yacht on land doesn't it?

The Marchi Mobile luxury RV has a massive 732 square feet of living space! I think that's more than my first apartment!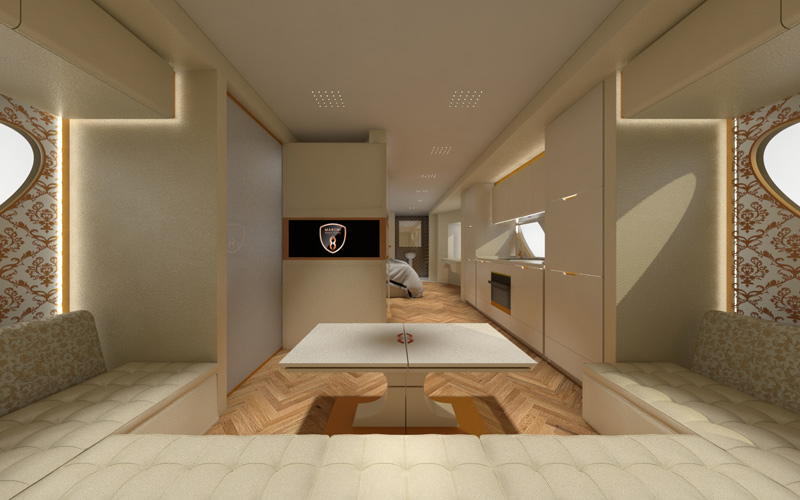 Don't worry about that internal staircase taking up too much room within the RV, as it can automatically be lifted up and down with the press of a button!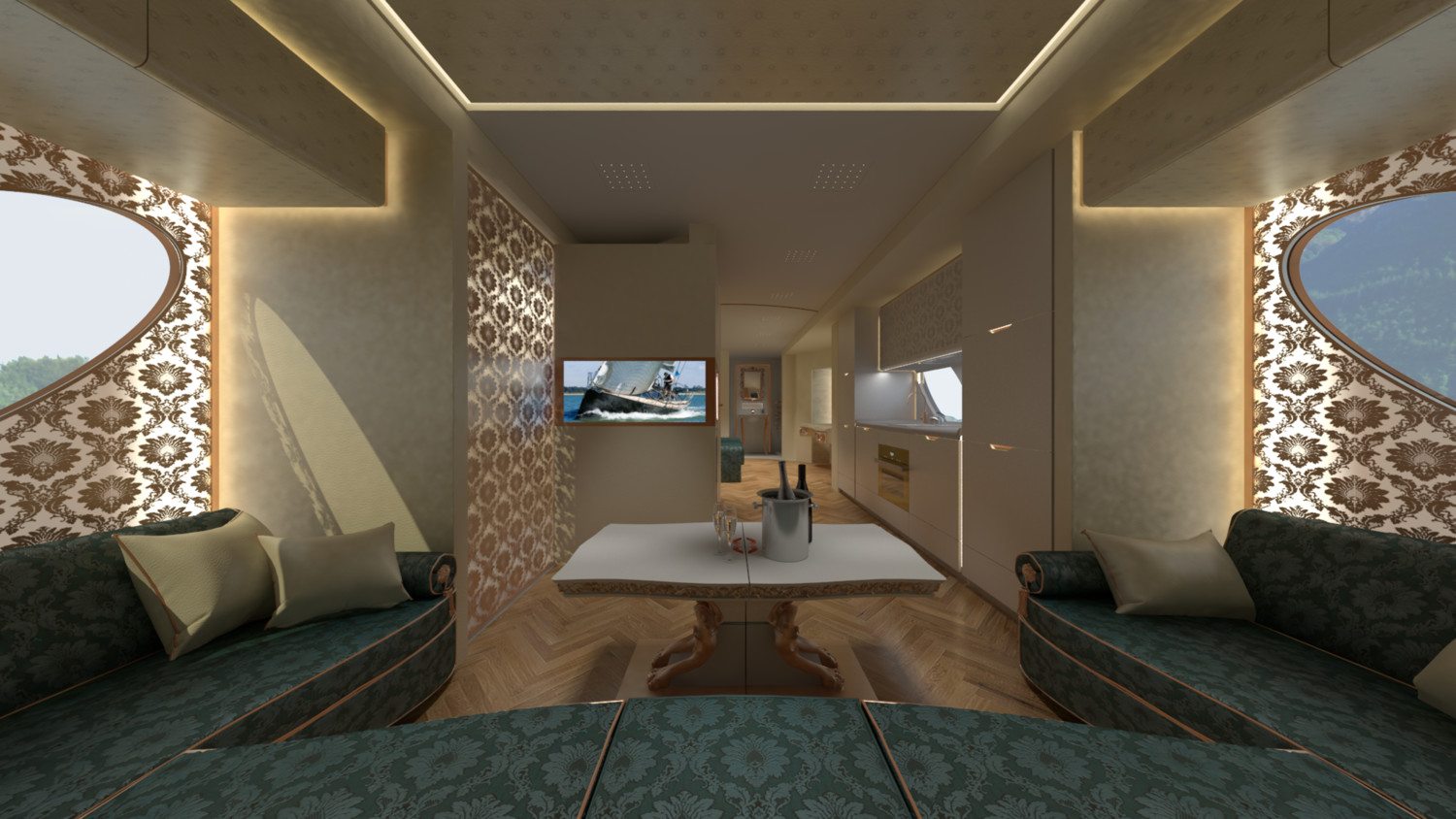 While you're waiting for your staircase to lower, perhaps you should sip some champagne in the bar area!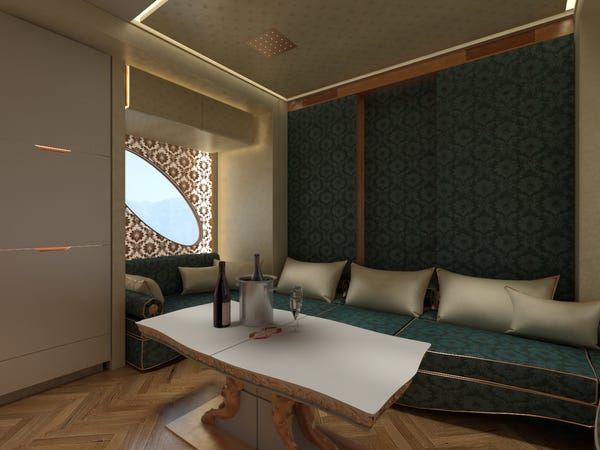 Next to the kitchen is a large dining table with seating for up to 6! Don't worry, it's all incredibly luxurious with amazing leather chairs!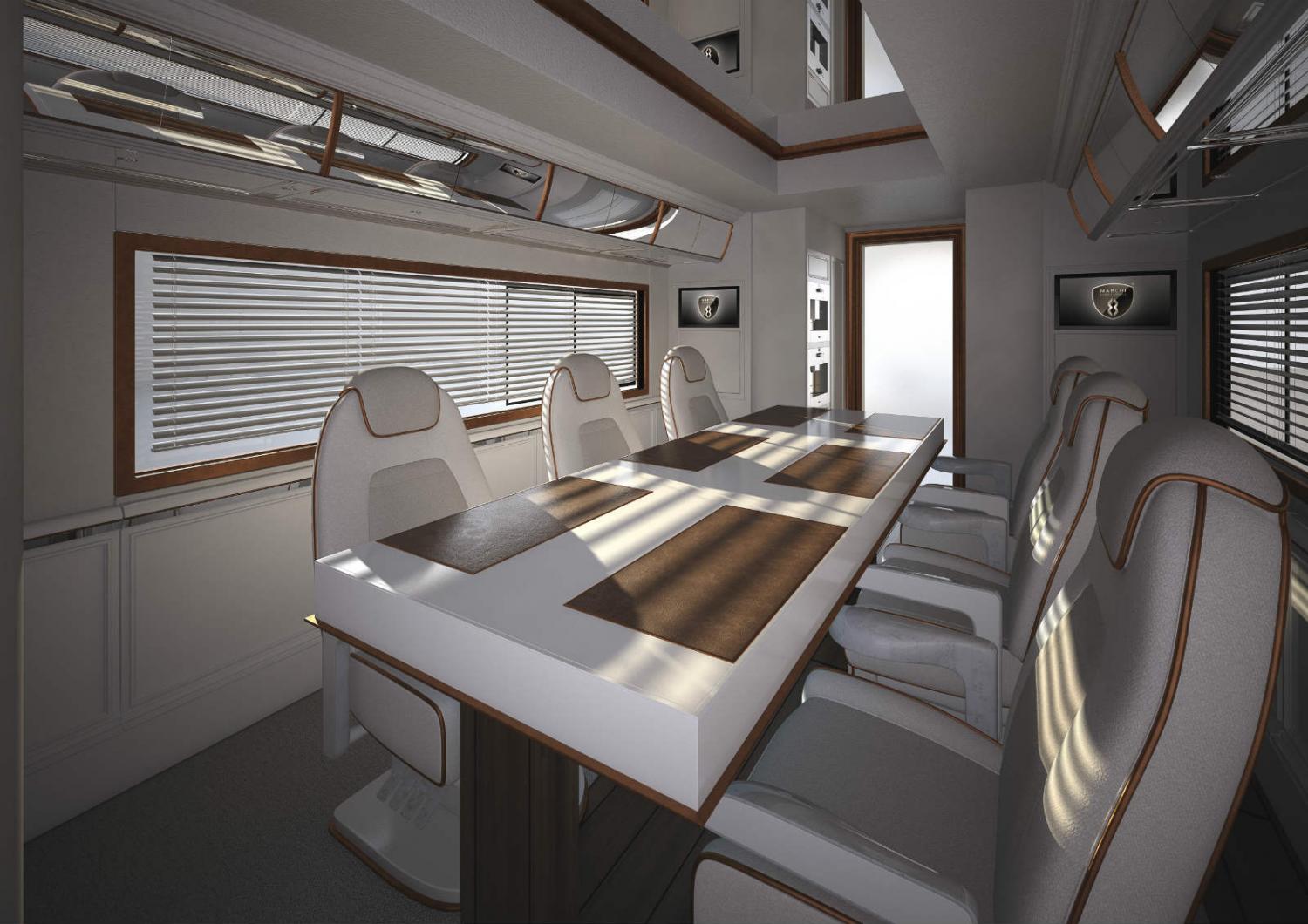 The only problem you'll have is selecting the right cocktail to sip! Perhaps you'll need to hire your own personal bartender...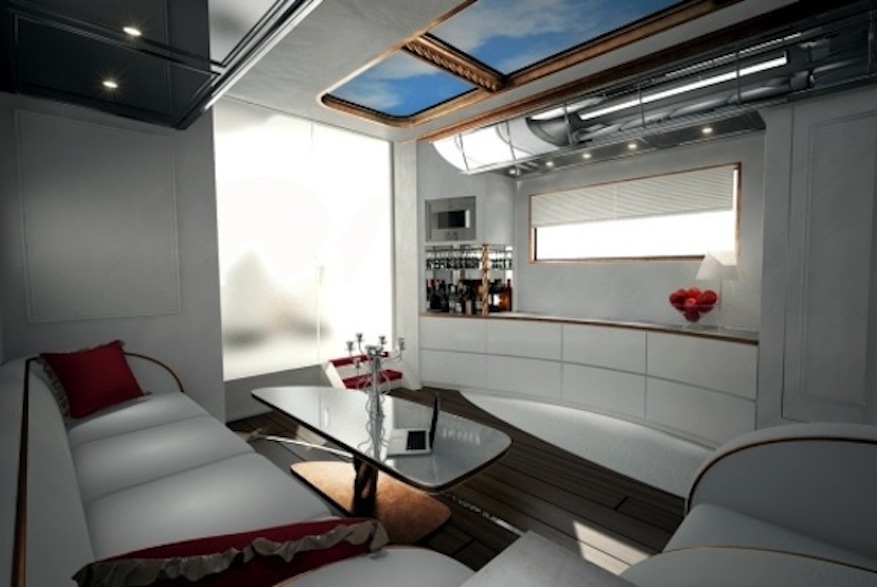 While the driver is helming the luxurious land vessel, you can take a seat in the luxurious passenger seating behind them. Believe it or not, I've barely scratched the surface of everything that this Marchi mobile home has to offer. The legendary designer behind the elegant Marchi vehicle, the late Luigi Colani (1928-2019), became famous for his work with companies like Fiat, BMW, and Volkswagen, so it's no wonder that this campervan is able to expertly balance current edge design elements with the height of luxury and functionality.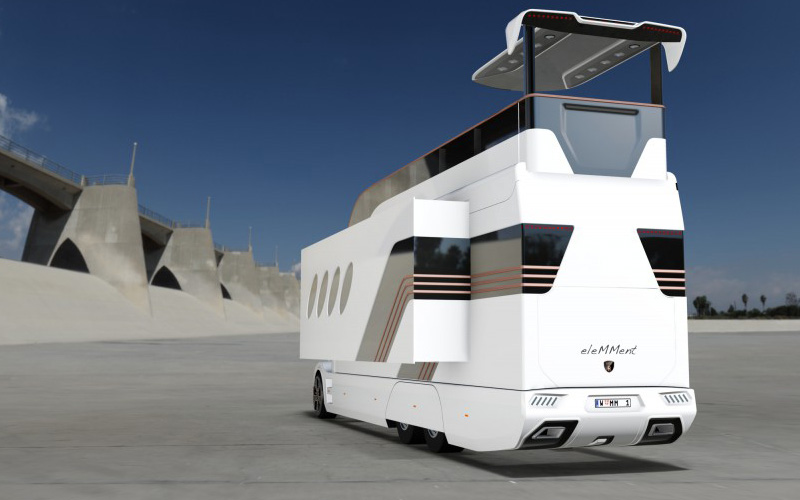 Interested in buying one of these cutting edge mobile homes for yourself? Let me just say that you'll need to pick up some extra shifts at the coal mine. This mansion-on-wheels has a price tag of $3 million!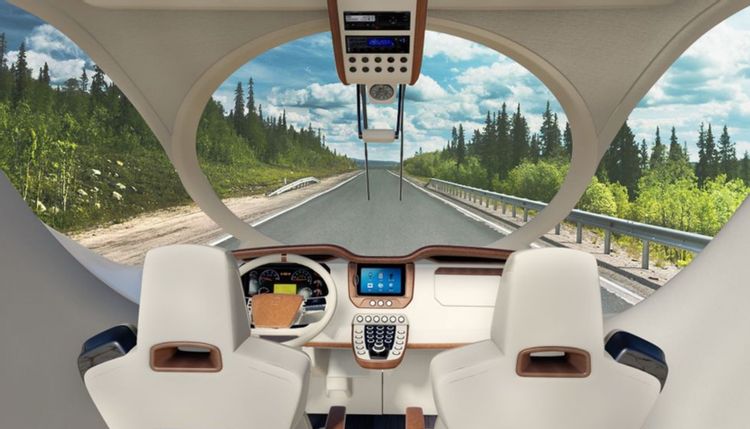 Still not sure about buying a 3 million dollar land yacht? This is what you'll look like while driving down the road in this giant bubble windowed RV!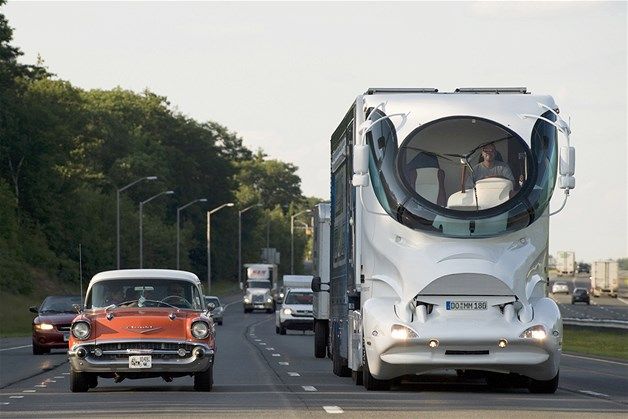 Check out the $3 million Marchi Mobile Palazzo Superior Luxury RV in action via the video below!
Subscribe To Our YouTube Channel