This Magnetic Goose Is Here To Give You a Hand Around The House
Date Published: 03/11/2020 10:39 AM
Have you ever considered the added benefits that a magnetic goose could bring to your home? I haven't either, but now I am! To answer your immediate questions: Yes, there is a magnetic goose that exists. Yes, he can hold your keys, scissors, and any others small metal object right under his beak. Yes, it is indeed amazing! If you would've told me 5 days ago that we'd shortly be living in a time with small magnetic goose figures in our homes, I wouldn't have believed you, but here we are.
The magnetic goose is created and sold by Etsy store NihilistGrandma, and he stands all on his own even when holding an item with his big webbed duck feet. He comes in two different sizes, a smaller 9 inch version, and a larger 14 inch version depending on your specific magnetic goose needs. And yes, you can also add a customized piece of text to add anywhere on his body.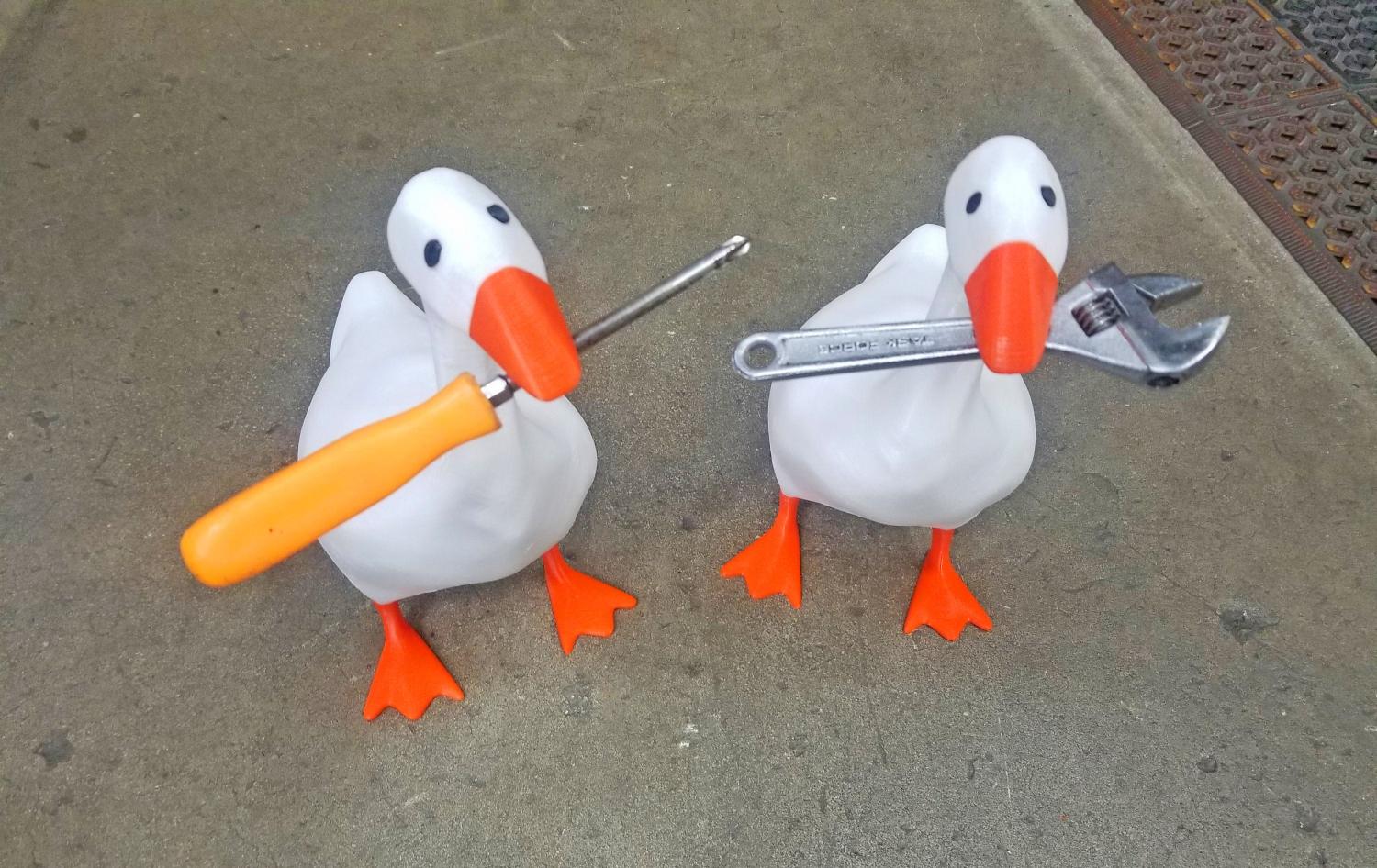 The amazing magnetic goose is 3D printed from PLA, and a small magnet is then attached under his beak where he can hold all sorts of item such as your keys after you get home, a pair of scissors to assist in wrapping gifts, a pair of glasses, bells, knives to help you cook, and plenty more. He can hold objects over 1 lb in weight.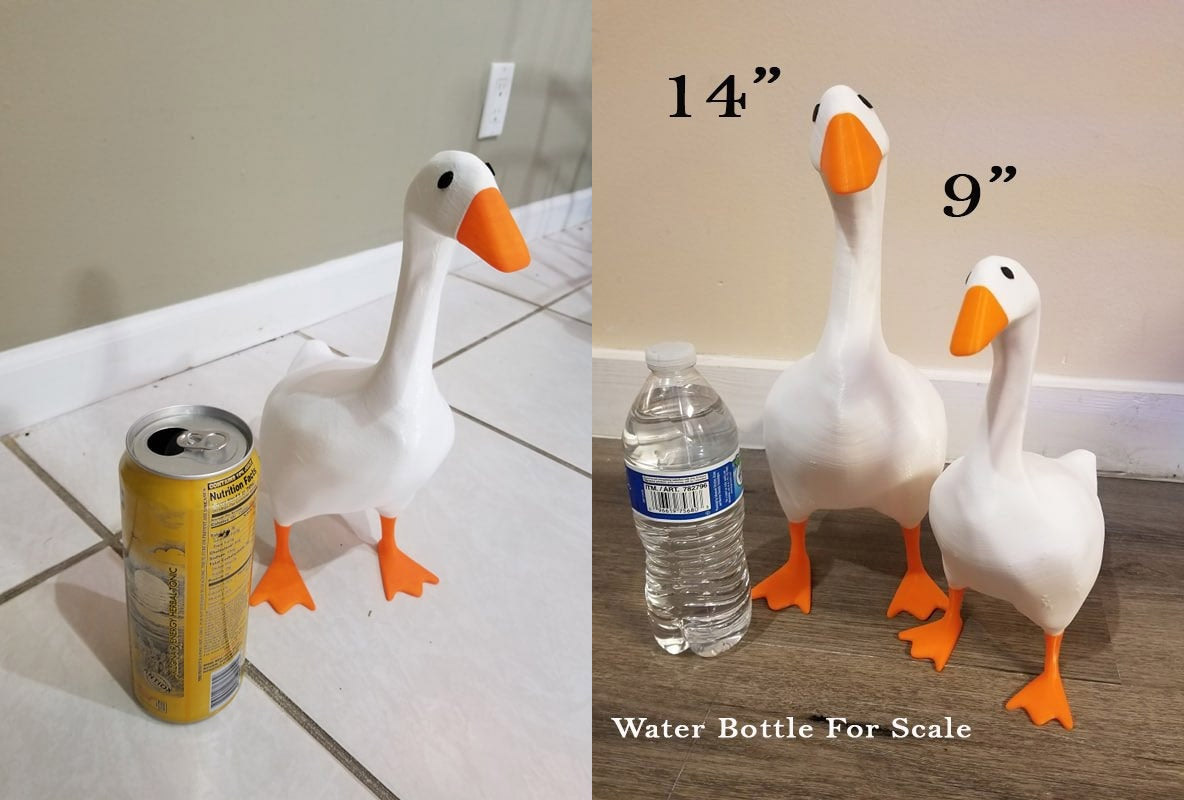 The idea for the magnetic goose came from an original design from Nitomatta on SketchFab, and was then made into a 3D printable design on Thingiverse posting by user Gynni. So if you have your own 3D printer, you could just make one yourself.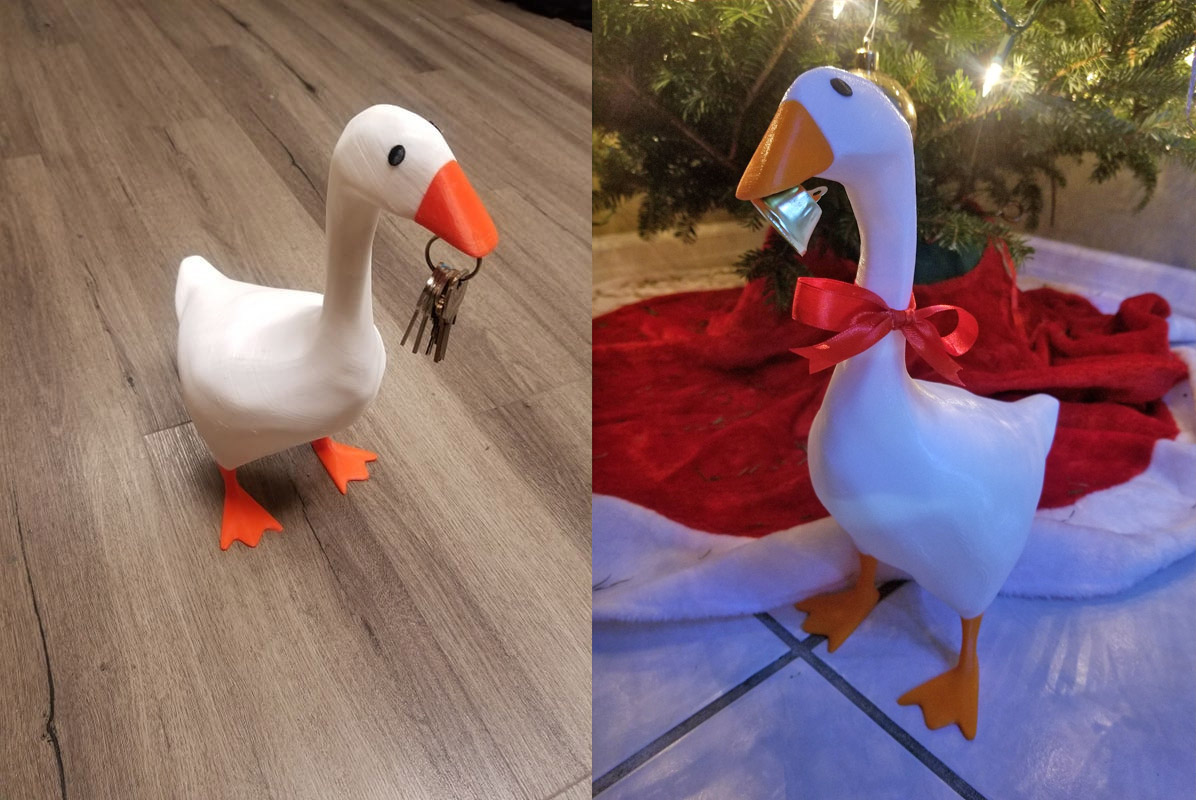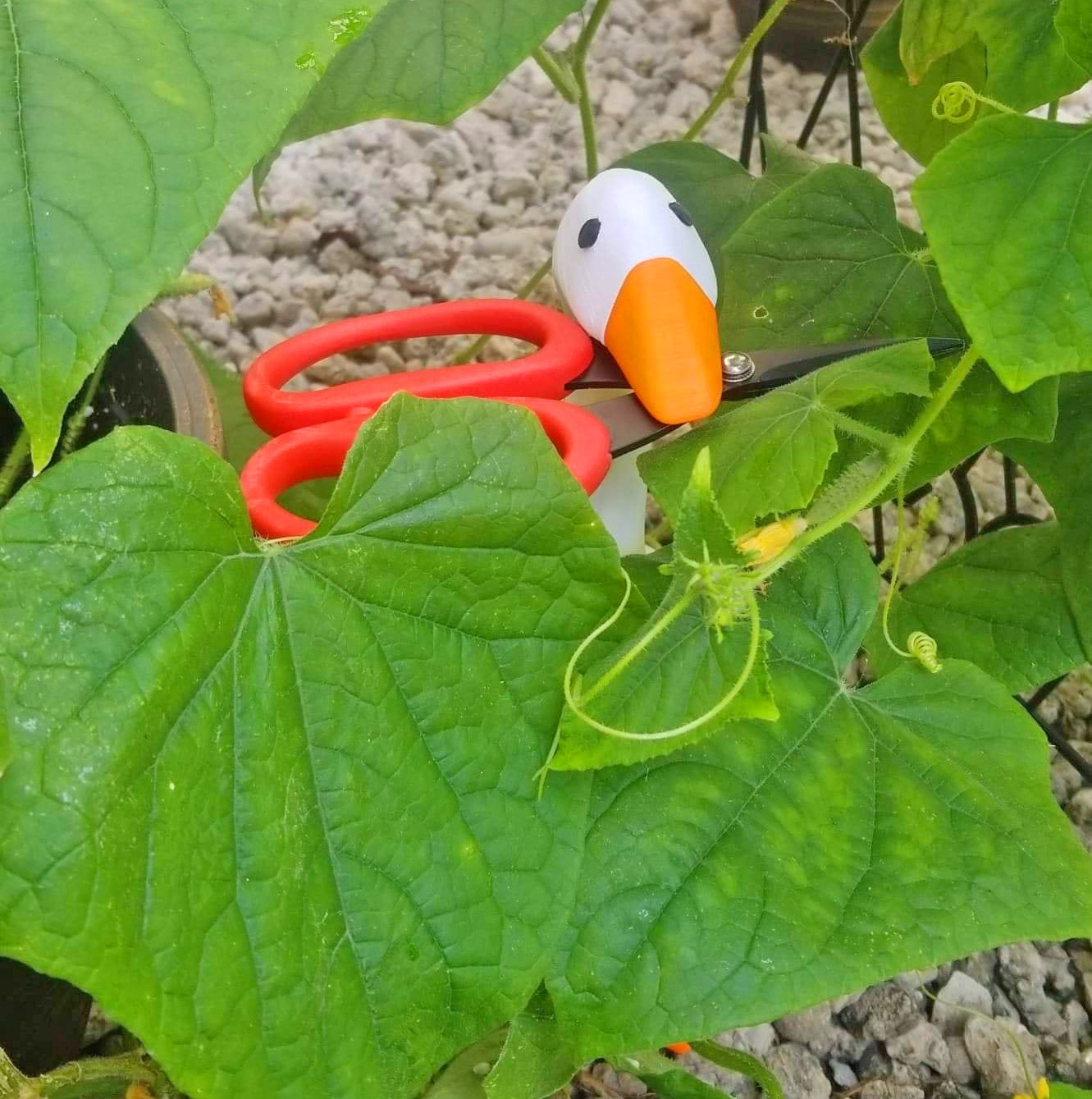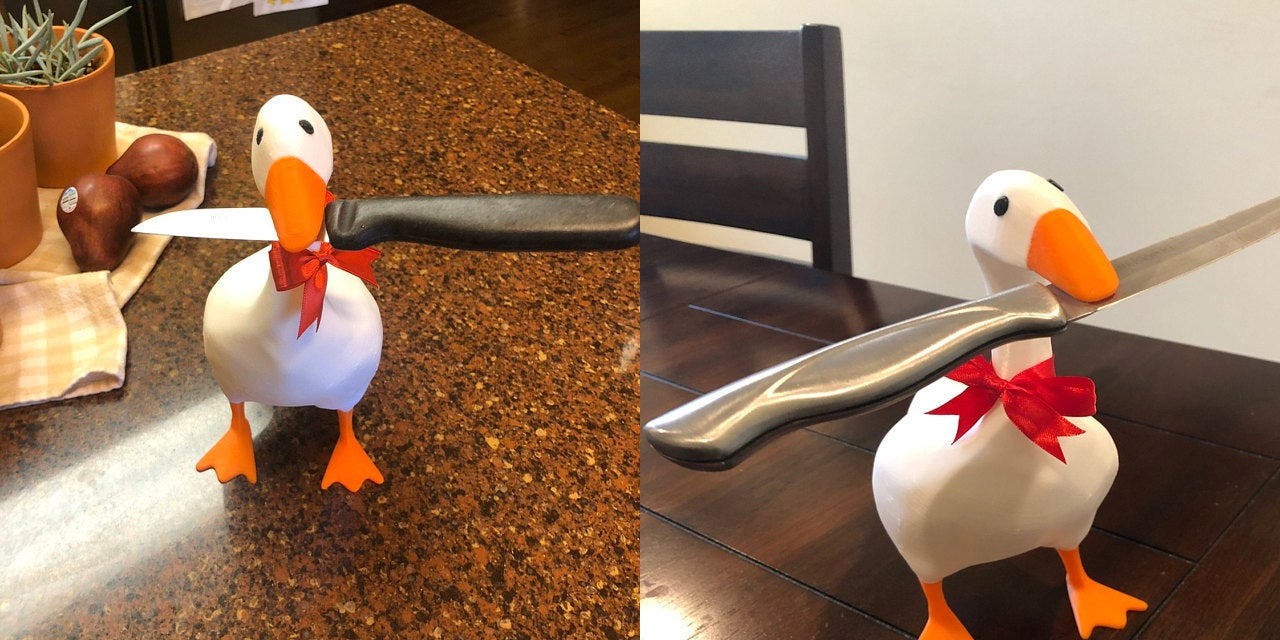 He can hold recipes up while you cook: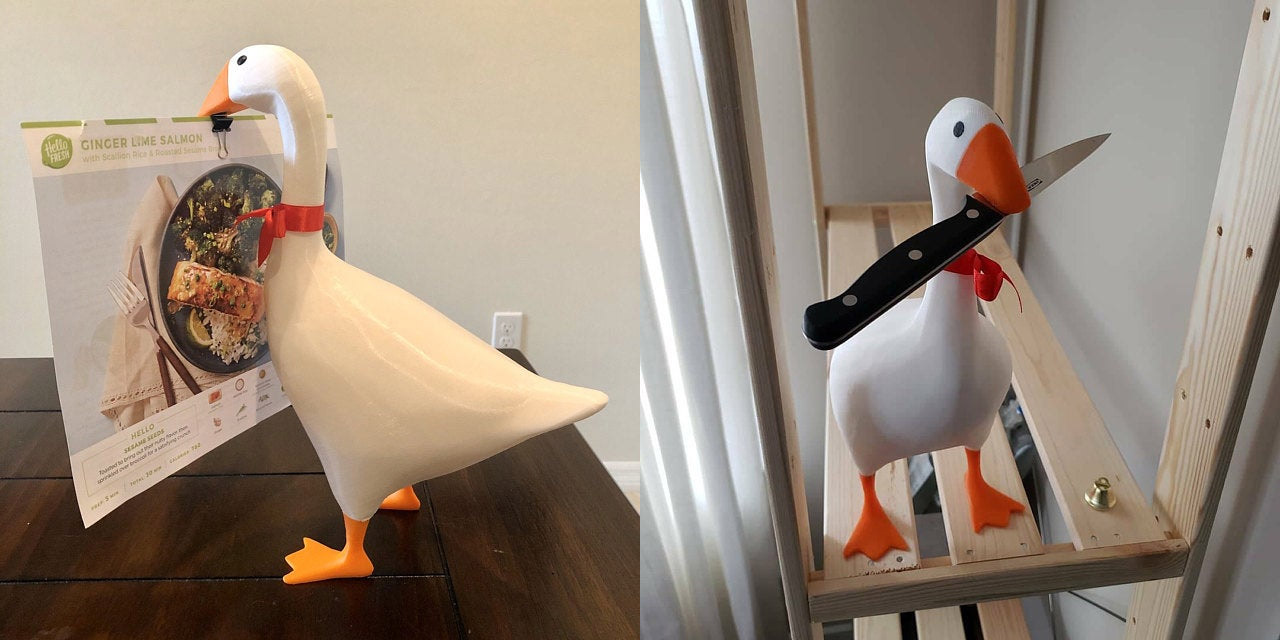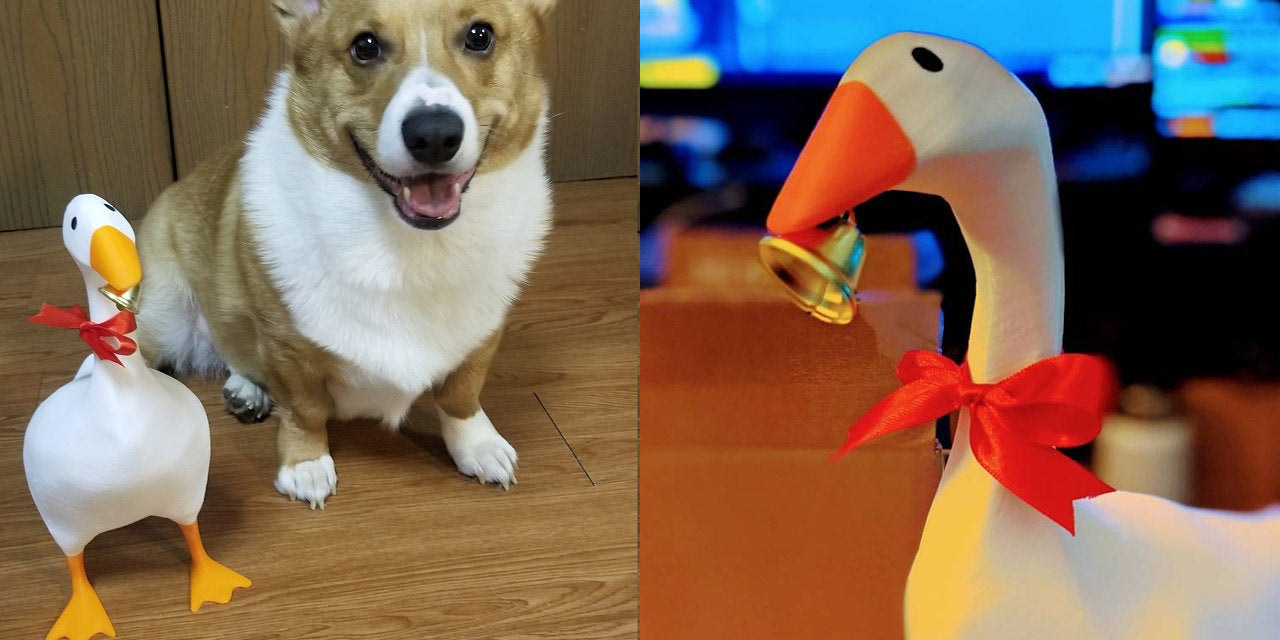 He can hold a small plant in a metal pale: