Magnetic Flashlight Mine Lets You Point Light In Any Direction
By Ryan on 02/21/2018 4:24 PM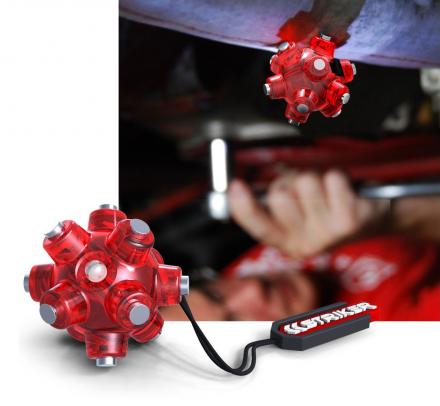 This magnetic flashlight mine contains 12 very powerful magnets that are scattered around the mine which allow you to attach it to a metal surface with the LED pointed in any direction of your choosing. If there is no metal around for the mine to attach to, the legs of the mine will act as a tripod to aim light in a certain direction.
The flashlight mine is perfect for getting light into tight dark spaces, working with both hands in a dark area without having to keep a flashlight jammed in your mouth or on your head, or just to use it around the house to fix the clogged sink or repair the fridge.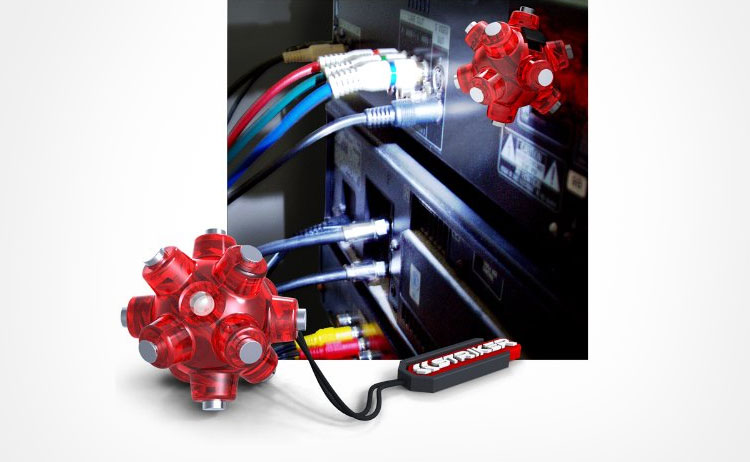 When not in use, just stick the mine to the fridge so it's always ready to be used in an emergency.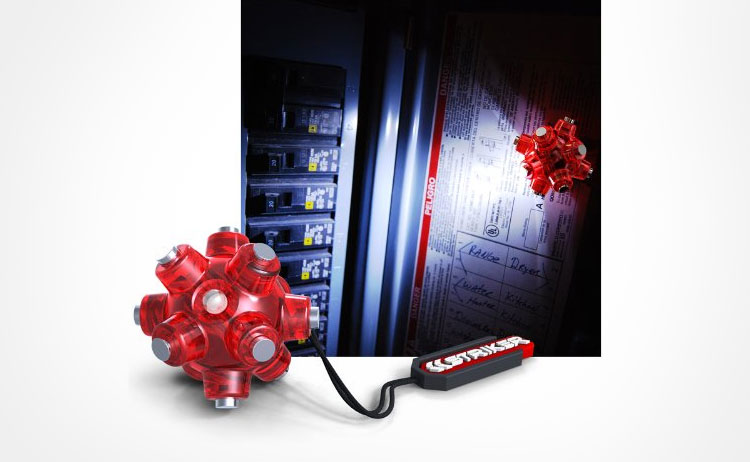 Made by Striker, a company that specializes in creating unique hand tools such as the Flexible Work Light, the magnetic flashlight mine is made from plastic, metal, and uses 12 powerful rare earth neodymium magnets.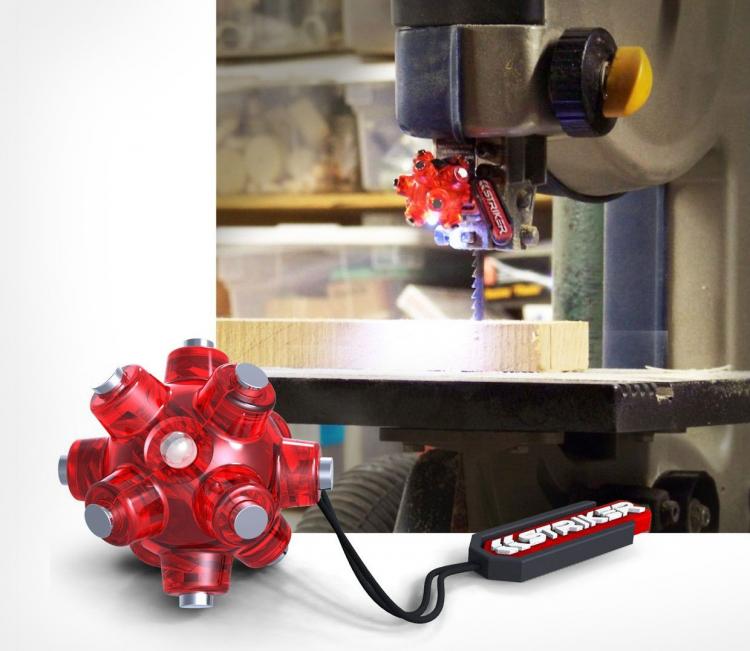 The magnetic flashlight mine is powered via 3 non standard batteries which are unreplaceable and included, it uses a wide angle super bright LED, is red in color, and measures 1.8 inches x 1.8 inches x 1.8 inches.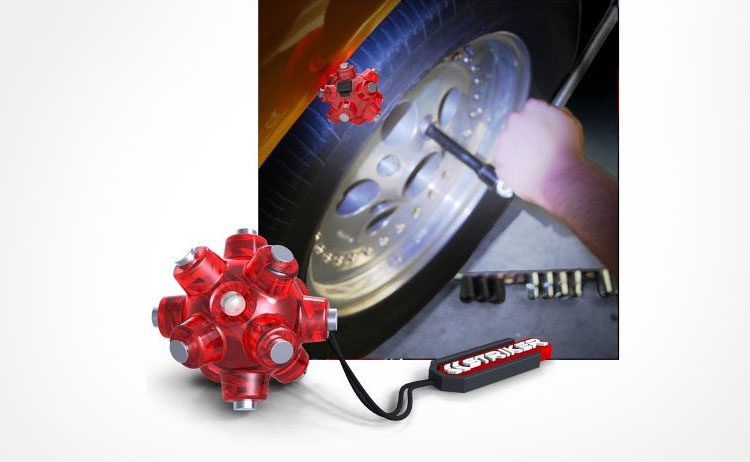 Check out the Striker Light Mine in action via the video below.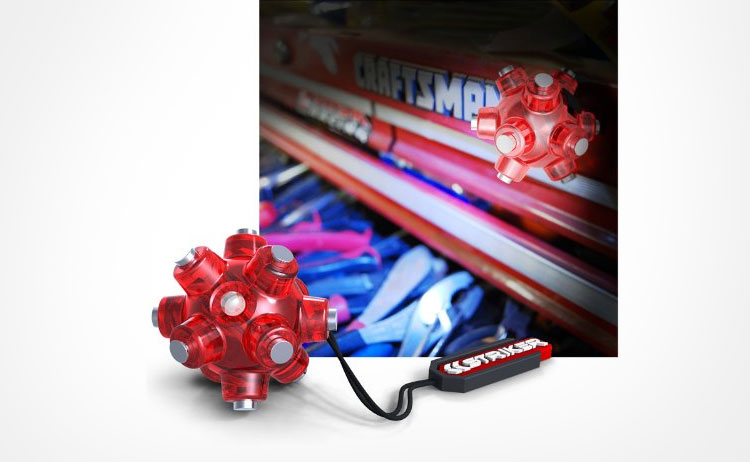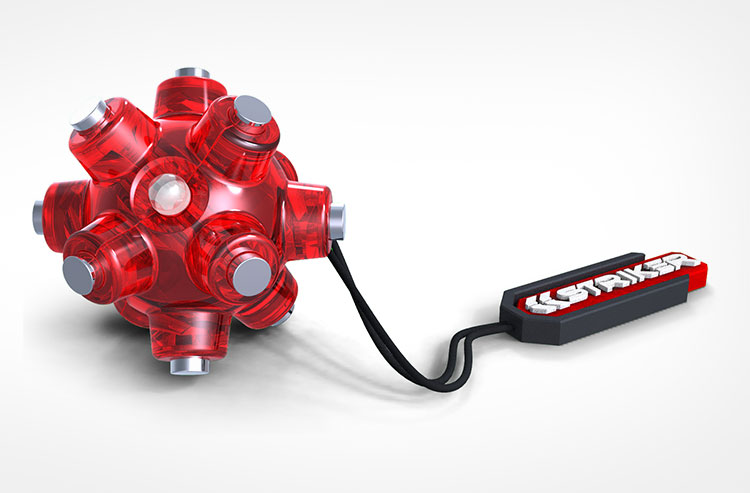 Subscribe To Our YouTube Channel