The Loud Mini Is a Bicycle Horn That Sounds Like a Car Horn
By Ryan on 11/24/2015 2:01 AM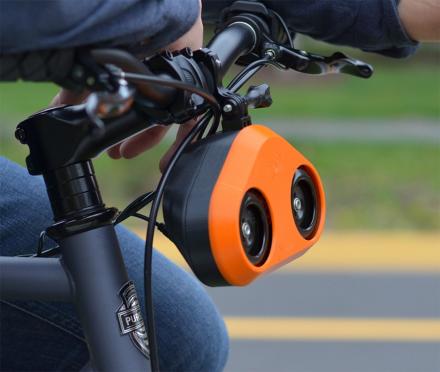 When you're riding your bicycle on the road as much as you do, a puny little bicycle bell is not going to cut it anymore. The Loud Mini is an extra loud horn for your bicycle that sounds just like a car's horn. Perfect for getting the attention of cars on the road with you while you're biking, the Loud Mini bicycle horn will certainly do a better job than screaming at cars, dinging that pathetic bell that they'll never hear, or stomping on the side of their car with your foot if they get too close to you. Reacting to a car horn is kind of like a reflex that everyone has, so why not make that reflex accessible on your bike and keep yourself safe while biking on the road, or just use it to scare the hell out of people you're passing from behind.
Created by Loud Bicycle, the Loud Mini is the company's second iteration of the bicycle horn. There first iteration of their bicycle horn was called the Loud Classic, which was a bit bulkier and heavier. With the new Loud Mini they were able to slim it down in both size and weight while keeping the same battery life and decibel levels. Loud Bicycle is also working on a bicycle horn that's even louder that sounds like a semi-truck horn, which I can only assume will be used for scaring the ever-living-shit out of every pedestrian you pass by.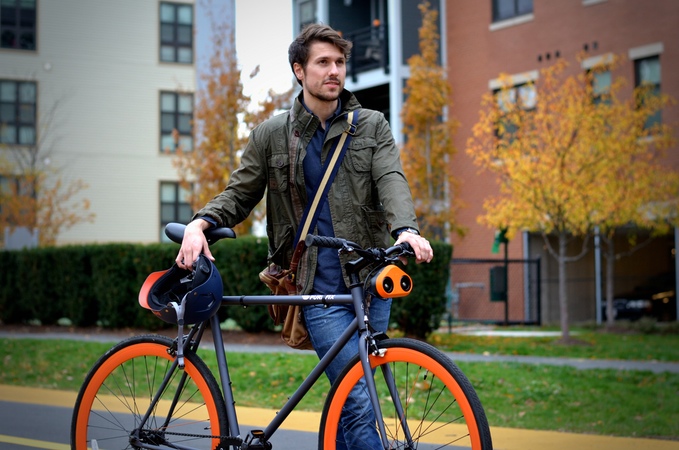 The Loud Mini bicycle horn comes with a mount to easily attach and remove it from any bicycle, has a decibel level of 125 dB, is charged by a mini-USB port, has a battery life of 4 months on one single charge, has the option of choosing between a low pitch horn sound and a high pitch horn sound, and measures approximately 6 inches wide x 4 inches tall x 2.5 inches deep.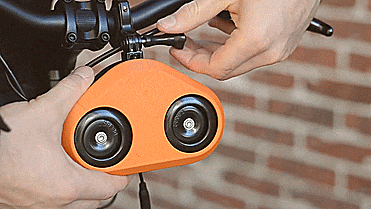 The Loud Mini bicycle horn is currently in a funding phase on Kickstarter with an estimated delivery date of May 2016, so go reserve yours now, or get more information on their website, and be sure to check out the bike horn in action via the video below.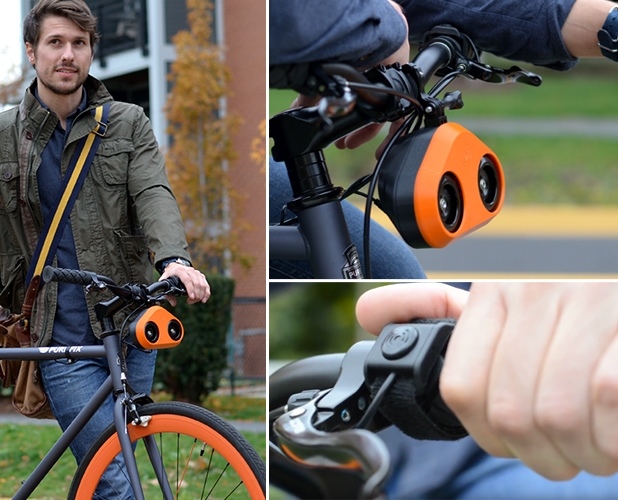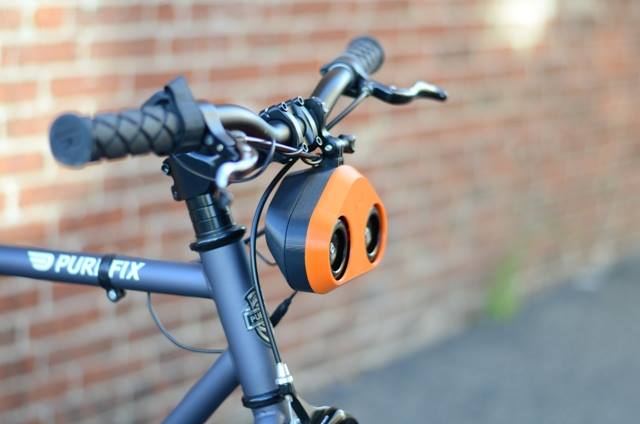 Subscribe To Our YouTube Channel