I looked Up My Symptoms Online, and It Turns Out I Just Have Kids Coffee Mug
By Ryan on 09/09/2021 9:36 AM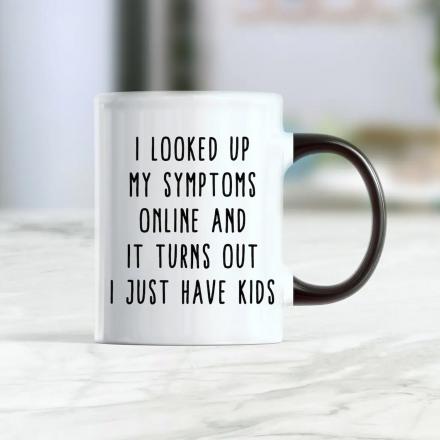 Special days celebrating moms and wives are spread throughout the year and they are the perfect time to show your appreciation. There is nothing worse like a mom watching others get celebrated while their own flesh and blood forgot about them. To avoid being such a disappointment, you have to get creative in your appreciation so that you're always motivated and it never gets boring. When they are unwrapping a gift, they should be burning up with desire because your gifts cannot be predicted. Gifts are never about the price, if it were, money would be the best gift of all time but it is not.
This is a cool sarcastic mug that would be the perfect gift for a mom. Kids are sent from heaven but in all honesty, sometimes they push parents to the edge. It's why parents sometimes sneak off to a hotel in town and forget about them for like two hours then it's back to reality. A funny mug for women, the words, "I looked up my symptoms online and it turns out I just have kids." This is a very funny mug and most moms will love it because kids are the same everywhere. We love them though.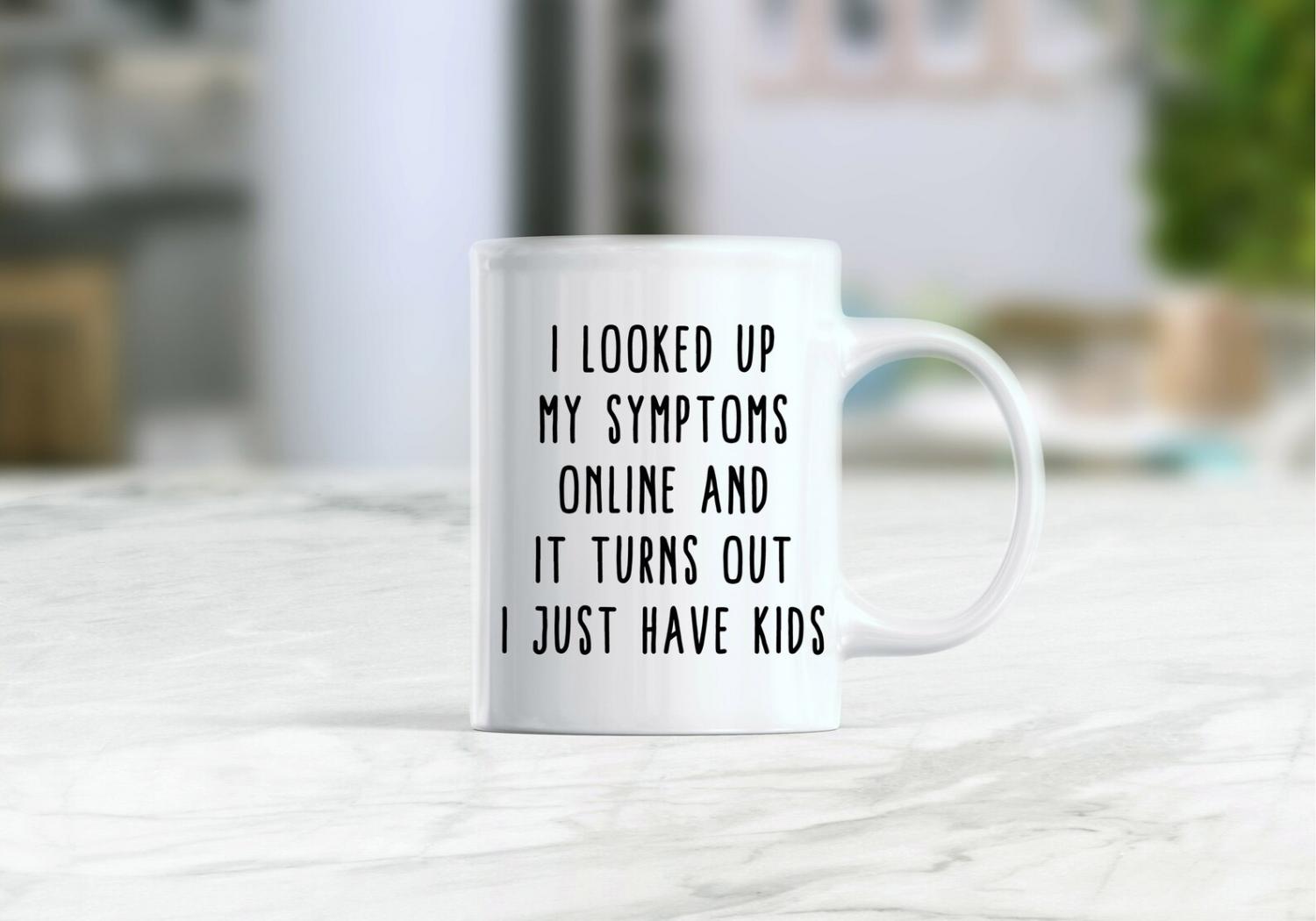 Source
It's a wonderfully made custom mug and is a perfect gift for any occasion like a wedding, birthday, Christmas, anniversary, mother's day, and thanksgiving. It's a standard coffee mug made from the highest grade ceramic in the United States, and the words are printed on both sides.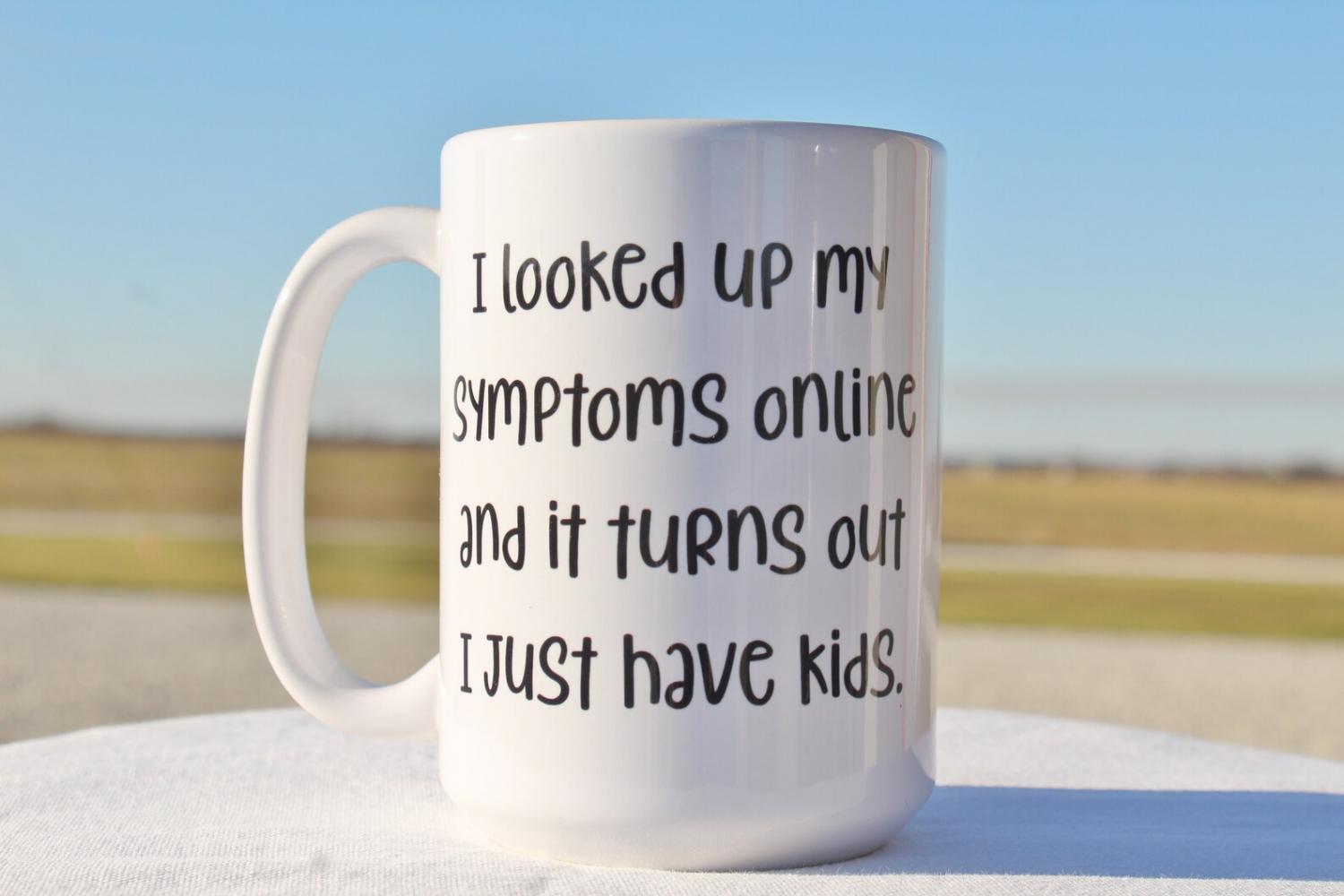 Get this one here
The capacity is 11 ounces, perfect to give that caffeine kick at any time of the day. The printing material is also of high quality and it won't come off or fade no matter how many times the mug is washed. She will be reminding you of this mug for many years to come.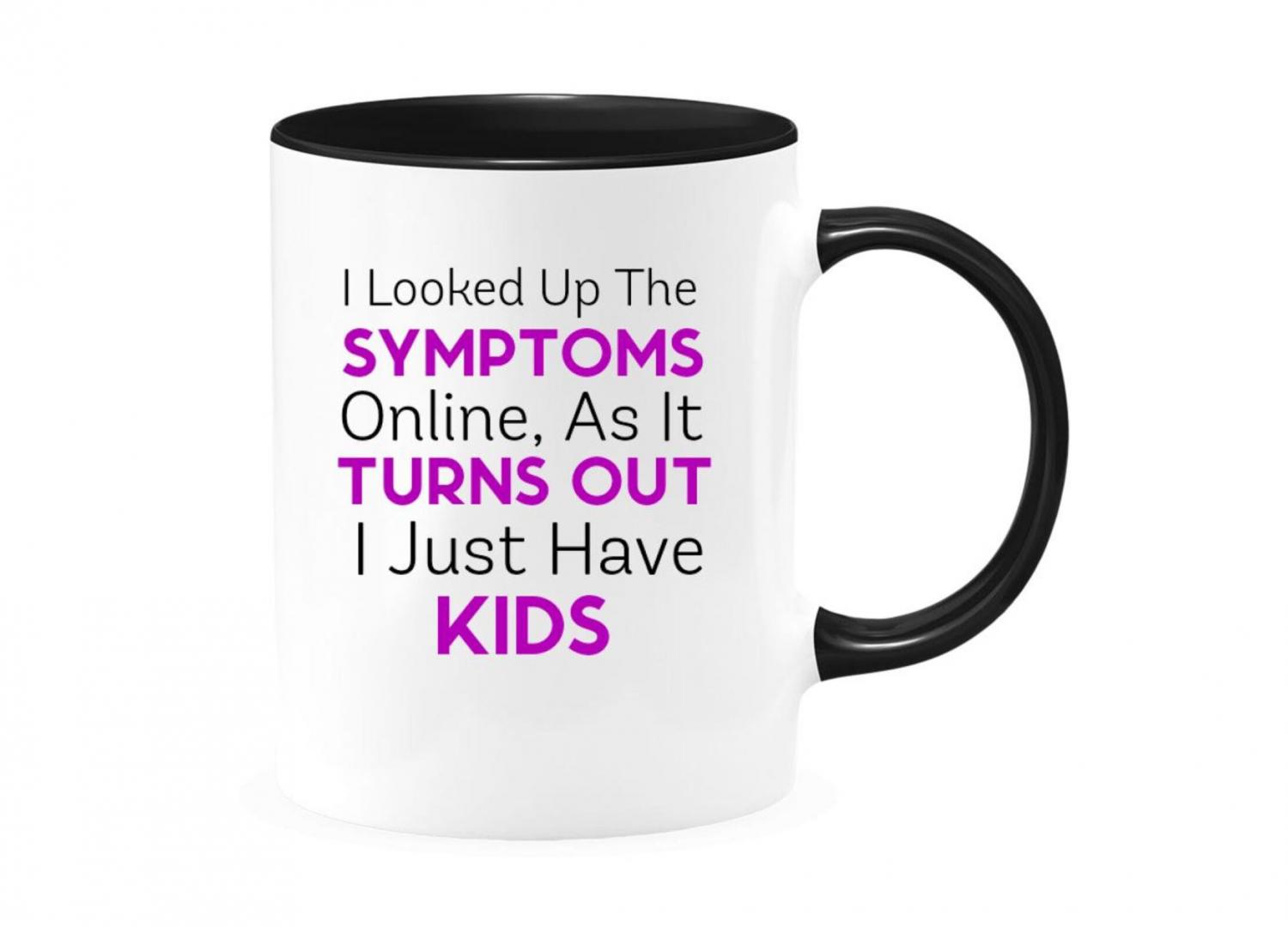 Get this one here
The mug is made for cold or hot beverages and is dishwasher and microwave safe. This means that it is solid and easy to clean. This mug is 4 inches tall and 4.5 inches wide, which is inclusive of the handle.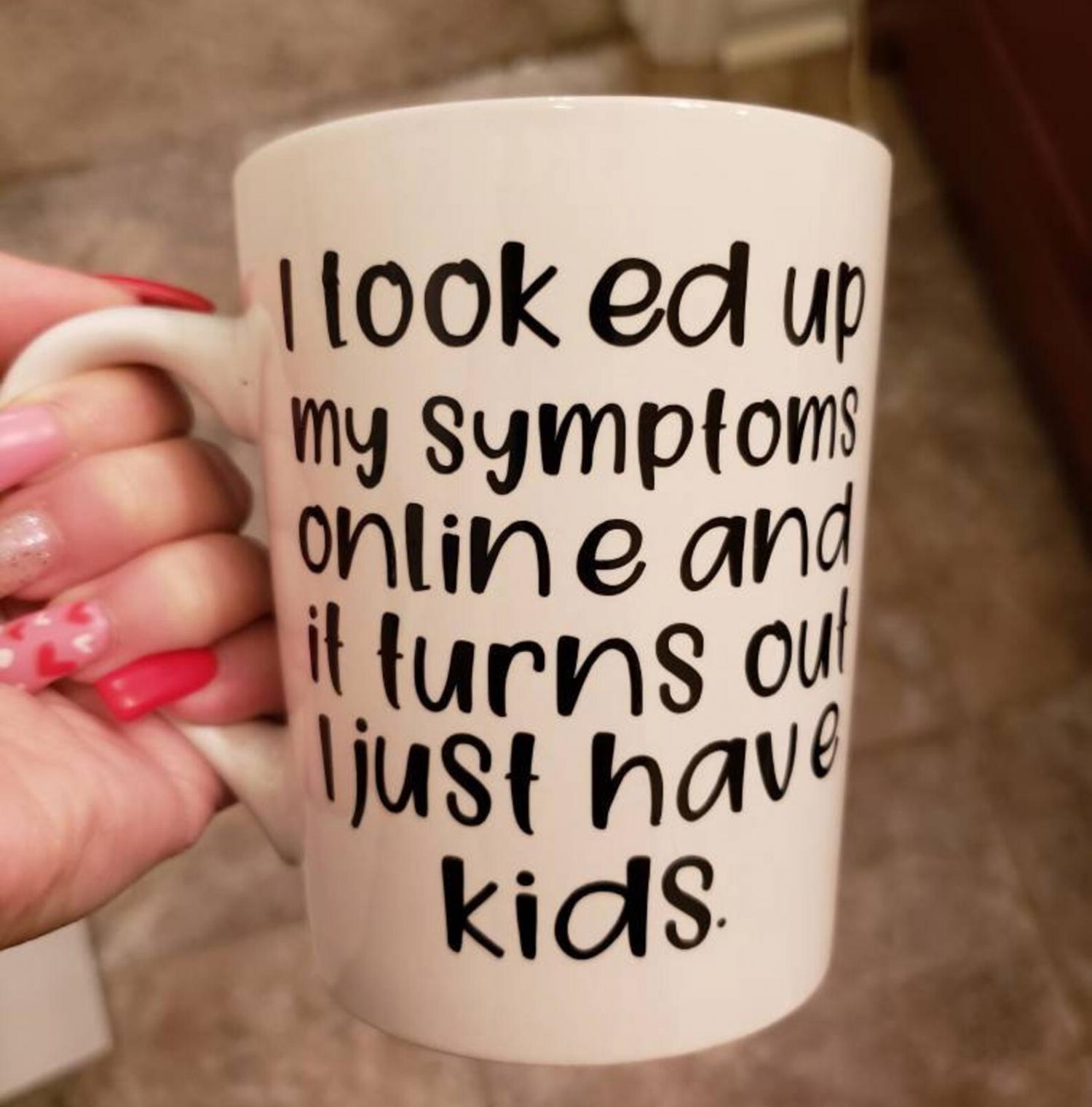 Get this one here
It's specially designed with the C-shape to provide a comfortable grip when enjoying your favorite beverage. If you're a parent, you can treat yourself or give it to your special person. It's all white ceramic with elegance resembling that of royalty. You can make someone smile today or make them remember you every time they are enjoying a cup of coffee.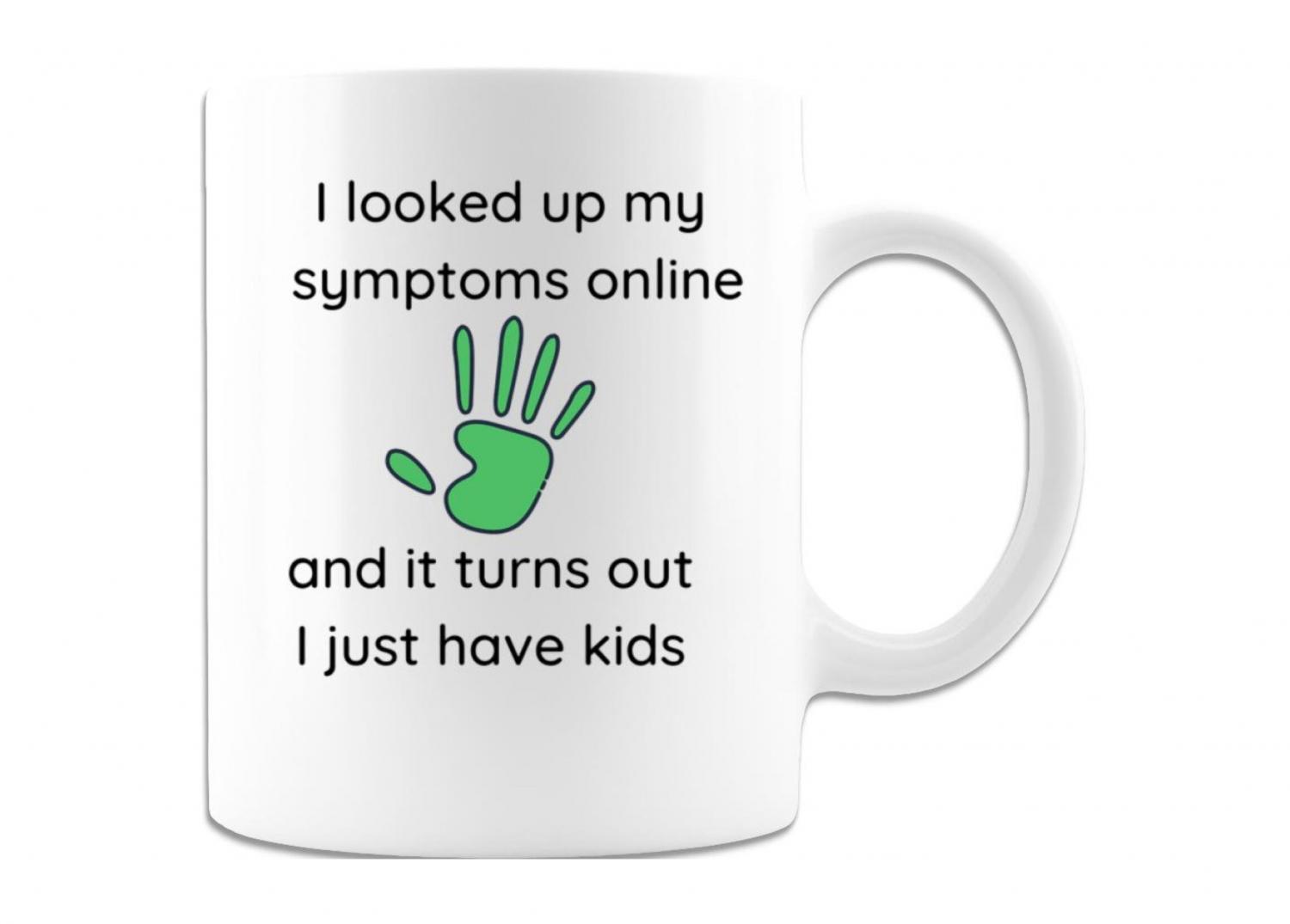 Get this one here
A scratch-resistant stoneware that will withstand the test of time unless it's being dropped from the 7th floor. The imprint will remain shiny and never fade. A new mom who has just been thrown on the deep end that is first-time parenting will appreciate the humor. An older mom would love it because she knows what it's like to parent.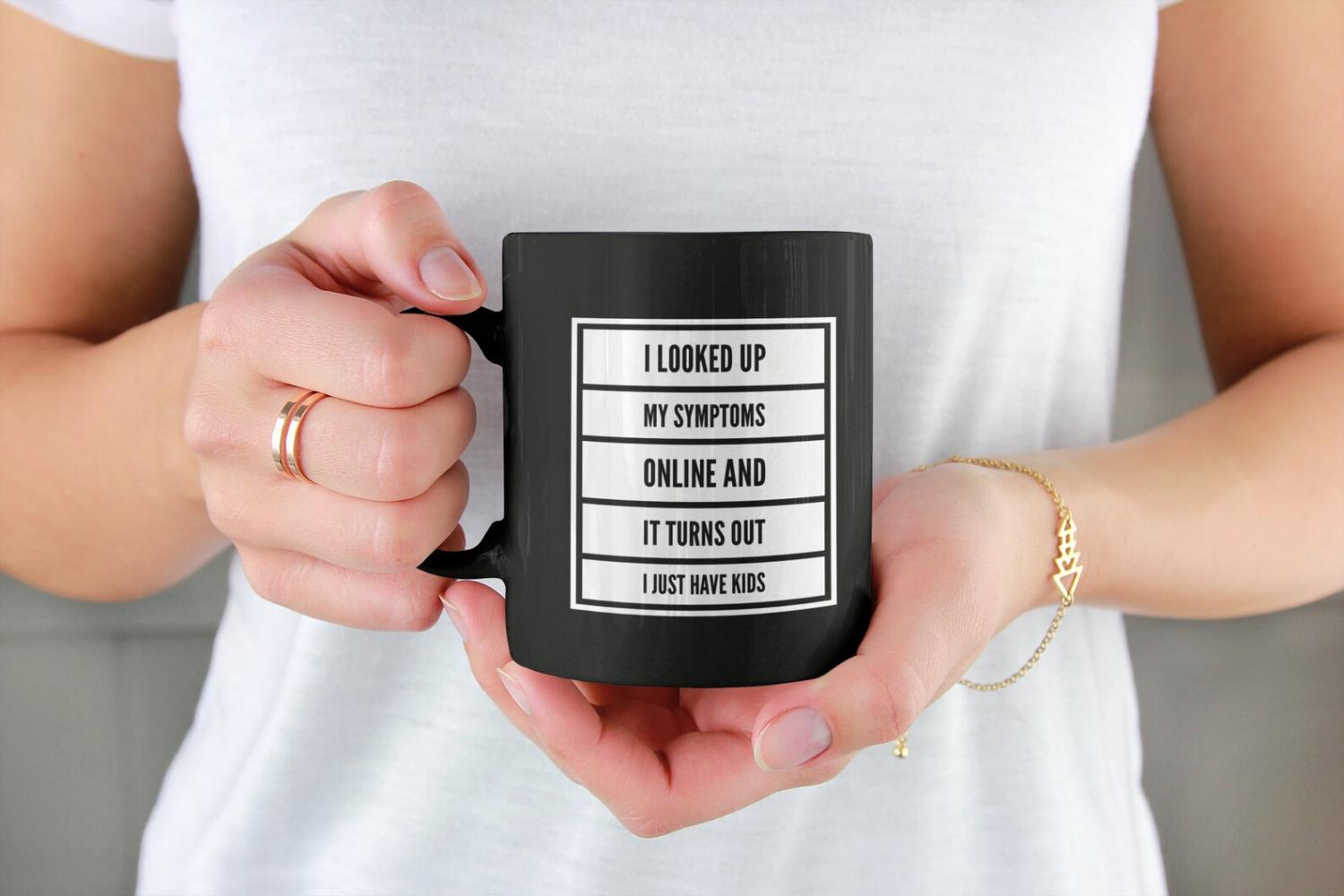 Get this one here
To spice up the mug as a gift you can throw a personal note in there or a bar of chocolate, tickets to a spa, movie tickets, etc. This will personalize the mug even more as a gift and show that person how much you love and appreciate them.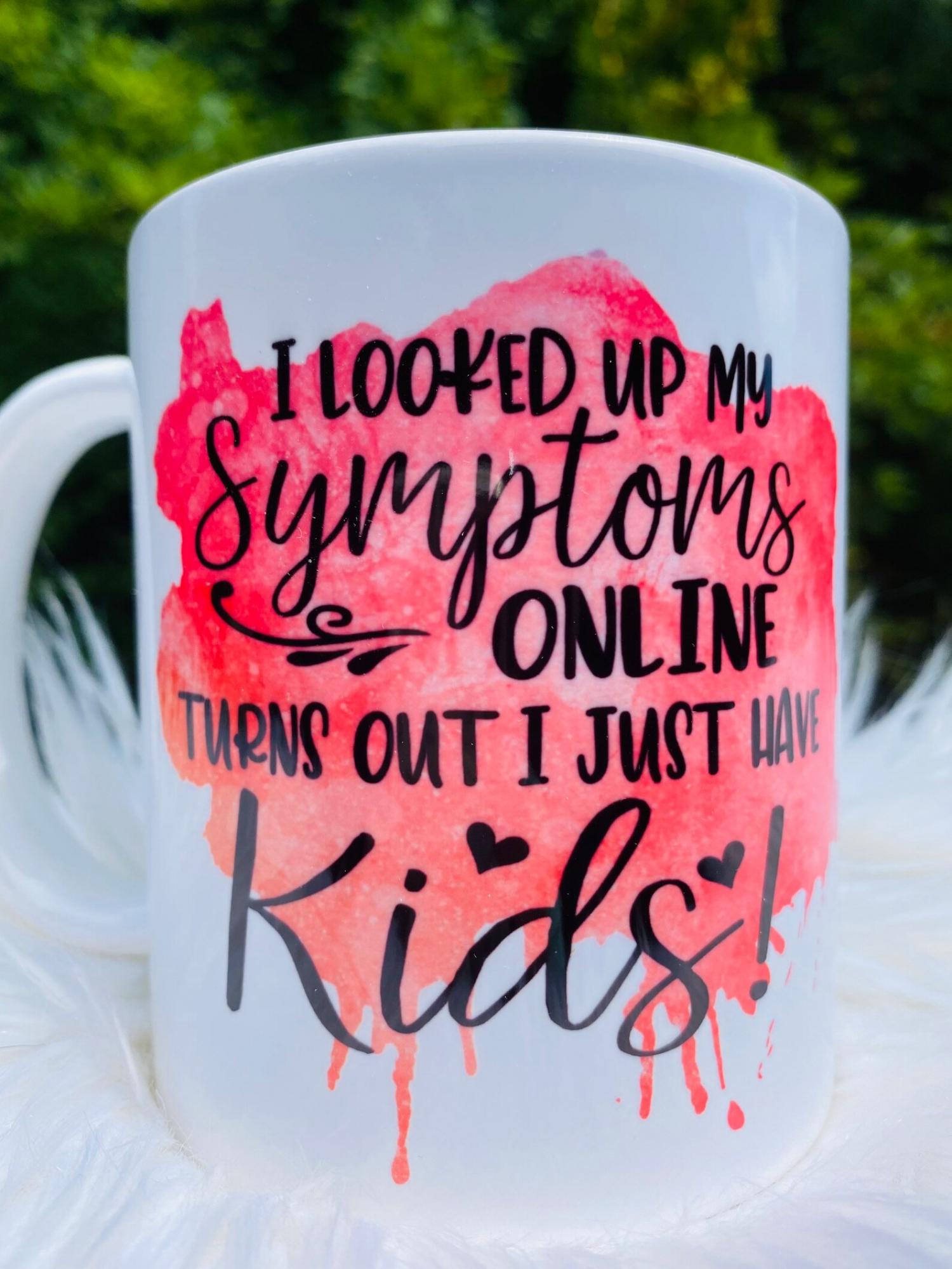 Get this one here
There's a bunch of different versions of the 'I Just Have Kids' mug on both Etsy and Amazon, so check out some of our favorites throughout this article, with links to get each one below each image!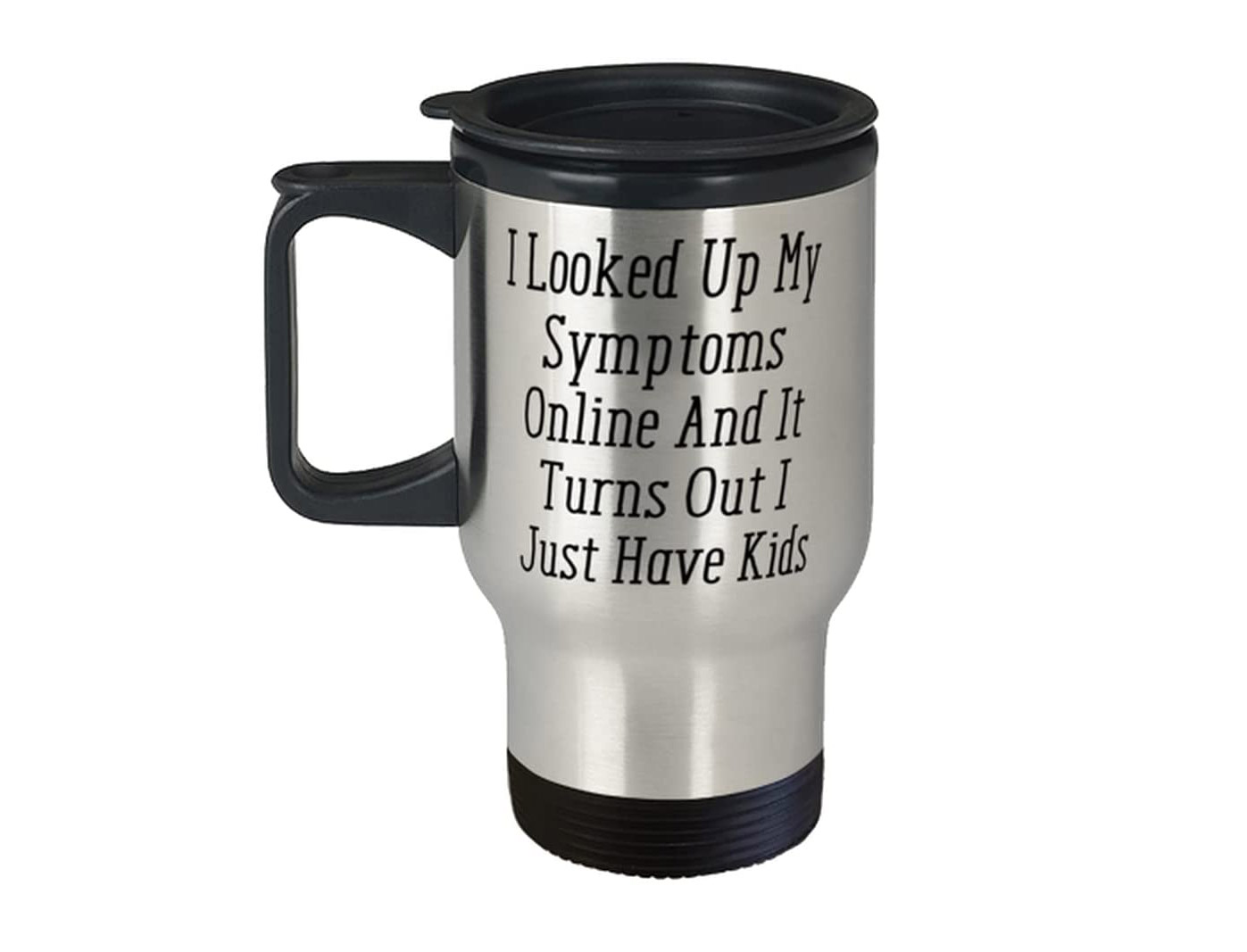 Get this one here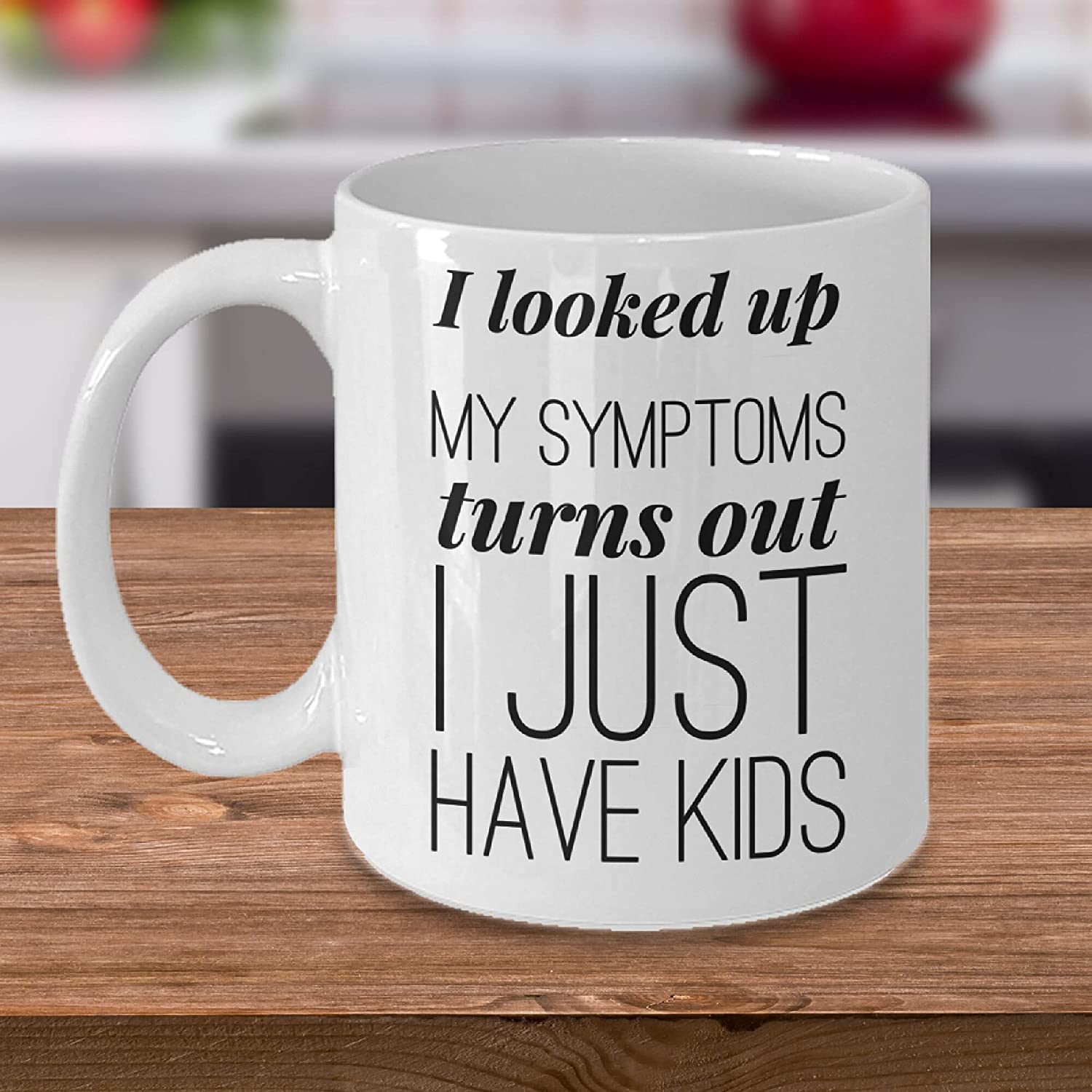 Get this one here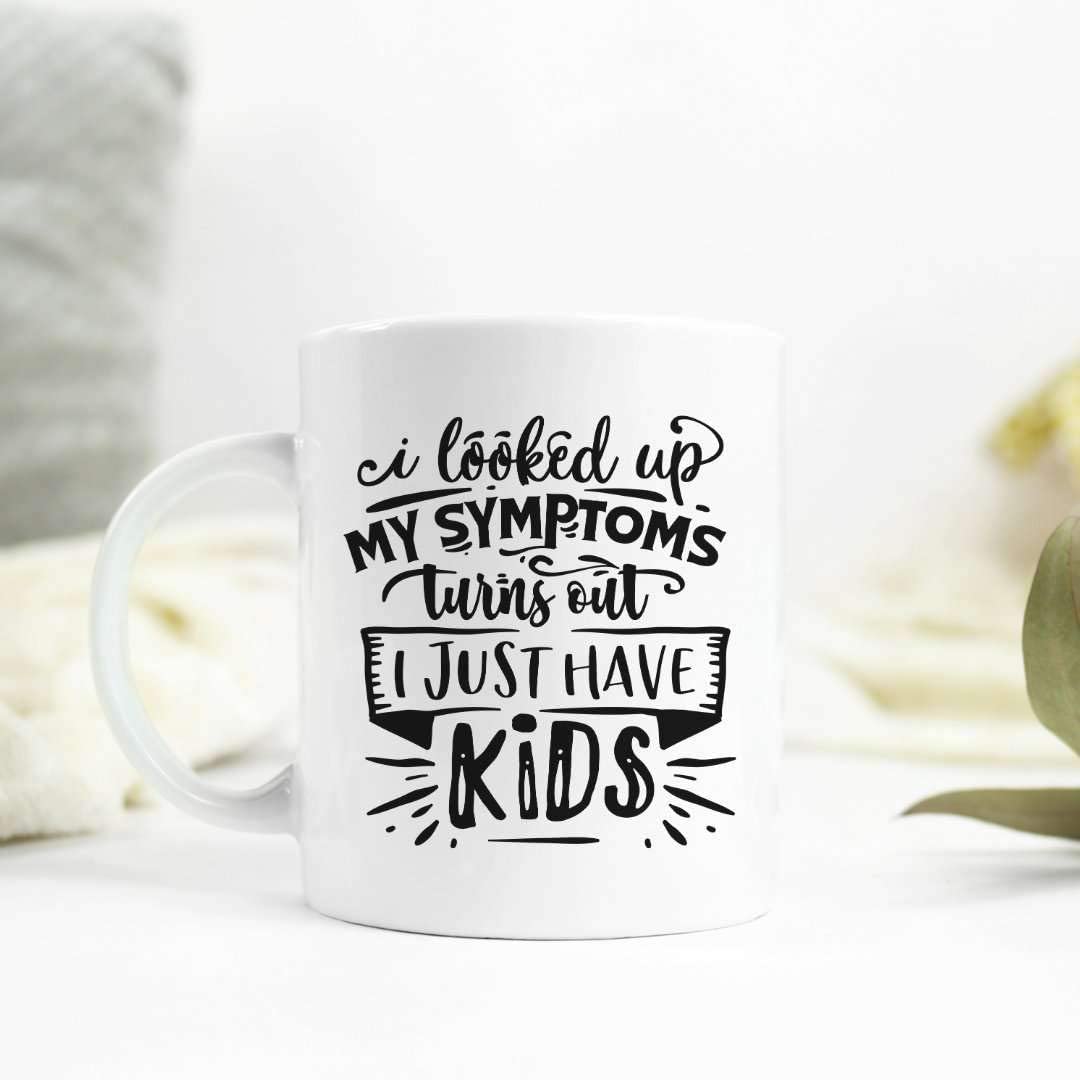 Get this one here