This Life-size Llama Body Pillow Is The Ultimate Snuggle Buddy
By Ryan on 11/29/2021 6:40 PM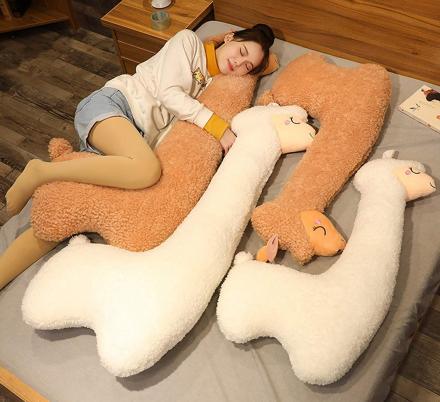 Sleeping alone has never felt so great! Okay, maybe that isn't true, but if you could ease the pain and loneliness just a little bit, you would, wouldn't you? Well, now you can ease the pain and loneliness with this extremely cute, life-size plush alpaca pillow – which is better than a partner anyway since you don't have to feed it, clean up after it, or listen to its problems!

View all sizes of the body pillow here
This cute life-size alpaca toy has a delighted smile on its face with closed-eyes, rosy cheeks, and a very endearing heart-shaped nose design, which can comfort even the most distressed of souls, or simply appear cute enough for children to love it immediately.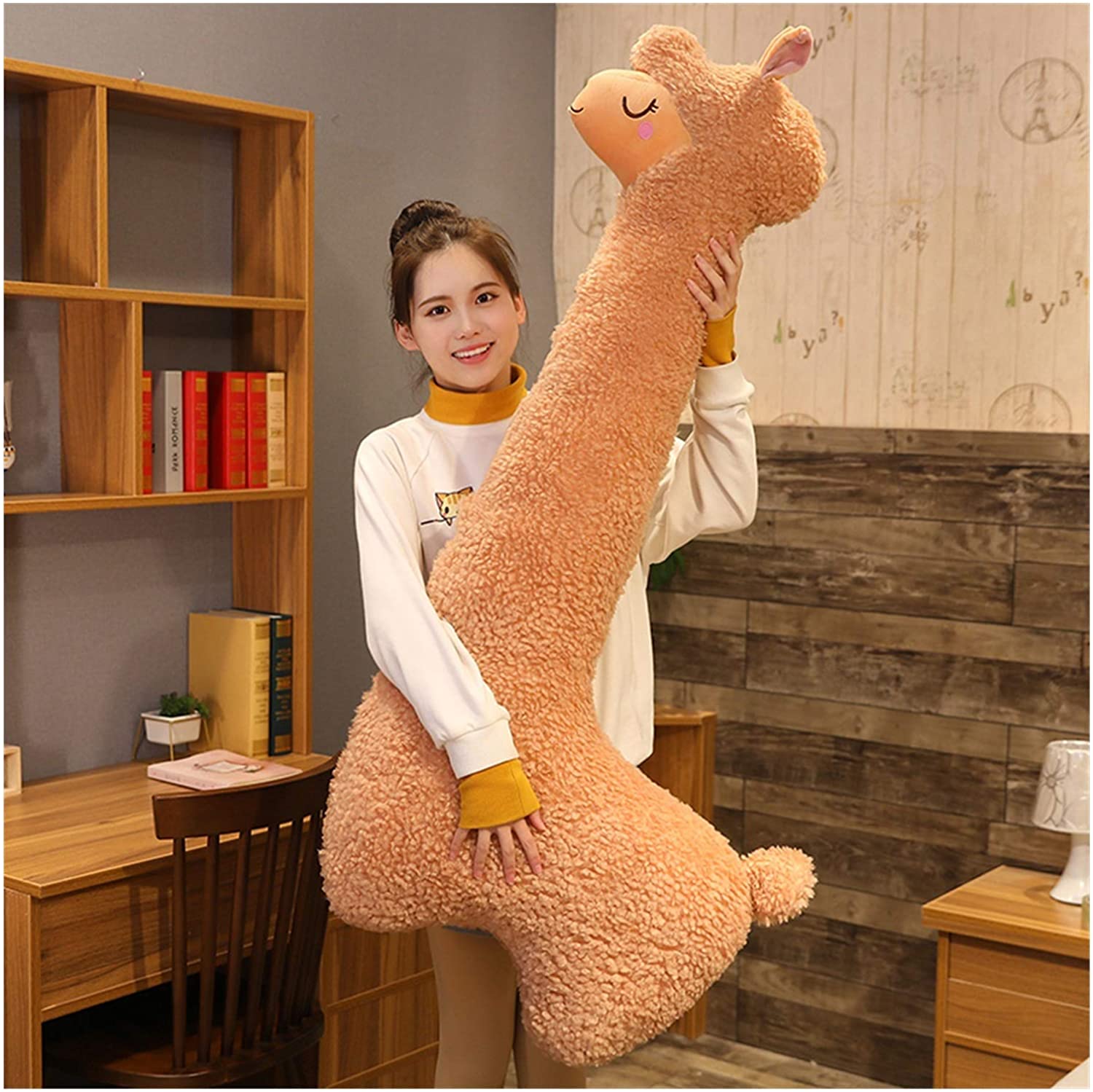 If not for staving off your own personal loneliness, these life-size llama body pillows are also great for kids, farm households, and pretty much anyone with an affinity for llamas or alpacas.
This life-size plush alpaca pillow can be ordered in three large sizes: 51 inches, 39 inches, and 30 inches long. Depending on your own size, these alpaca plush toys are the perfect size for just about anybody to snuggle up in bed with.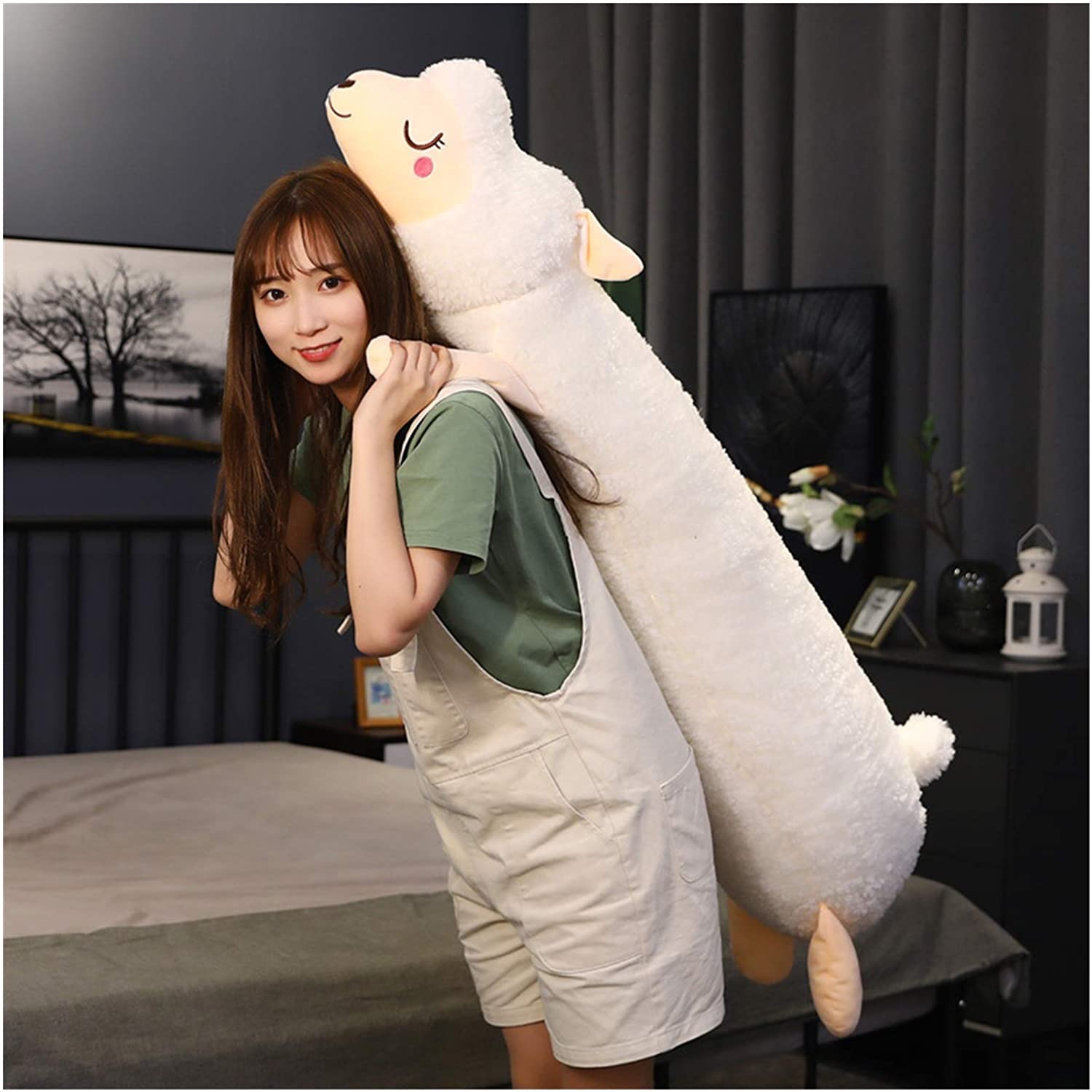 If you aren't an alpaca lover, then surely you must at least love gluten? If it's true, this giant bread pillow may be a better fit for your bedroom and your tastes than a plush alpaca toy, and it'll still help you get to sleep at night, despite bitter, bitter loneliness.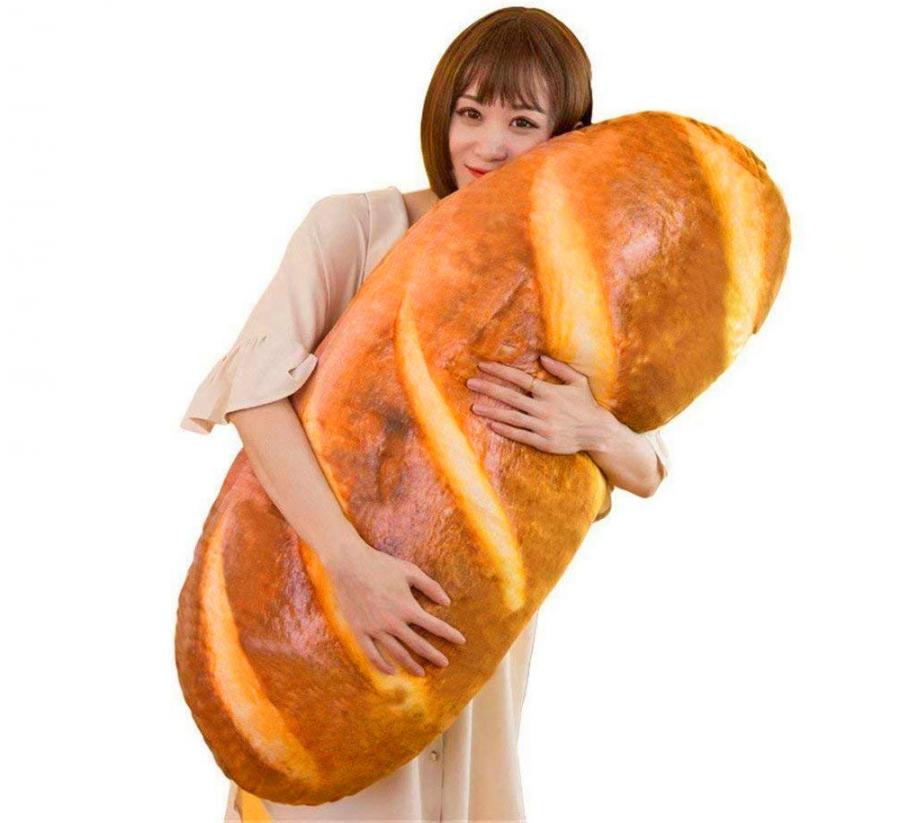 The lifesize plush alpaca also functions as more than just a bed pillow to snuggle up with – it can also be used on your back to sit up in bed or on the couch, or you can lean against it while it stands upright for full-body support.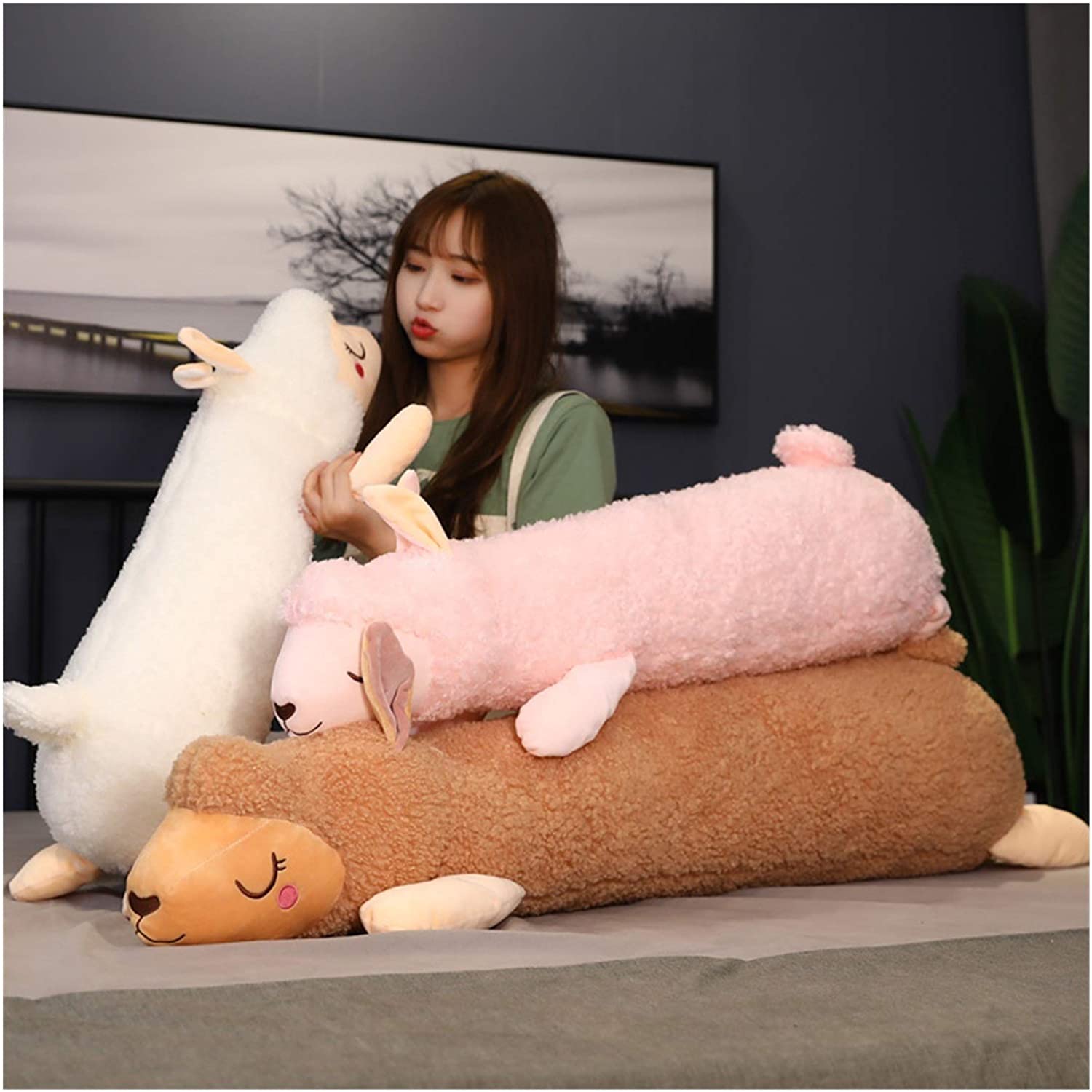 Made from a high-quality, soft plush fabric, and with a comfortable PP cotton filling, this lifesize plush alpaca can be squeezed and hugged with impunity without losing its perfect, alpaca-shaped form. The outer layer of plush also features an anti-wrinkle material, so its appearance won't deteriorate with use.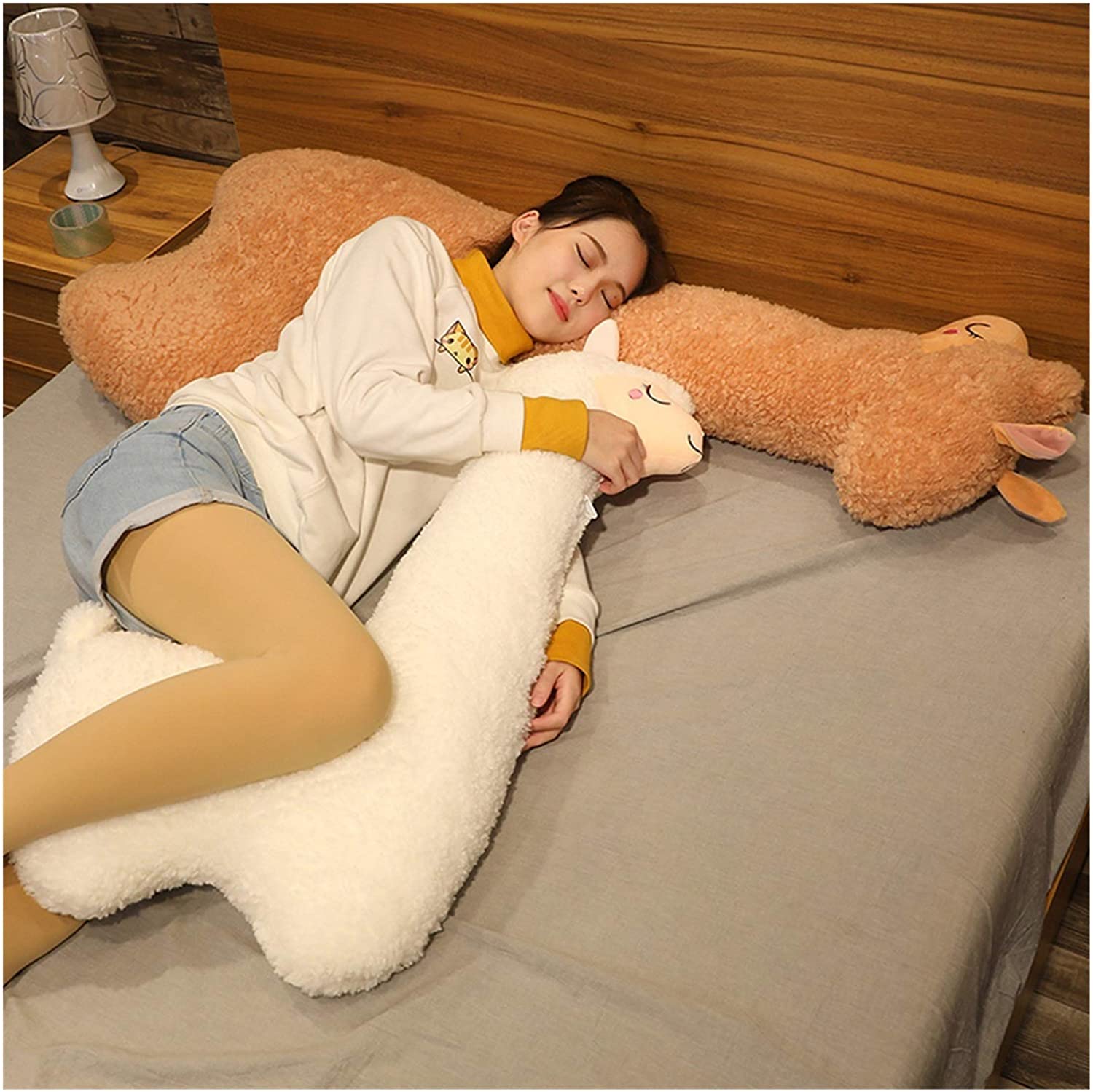 Using a small, inconspicuous zipper, users can easily remove the outer alpaca design layer from the interior pillow to wash the plush alpaca toy, either using a washing machine or just by hand.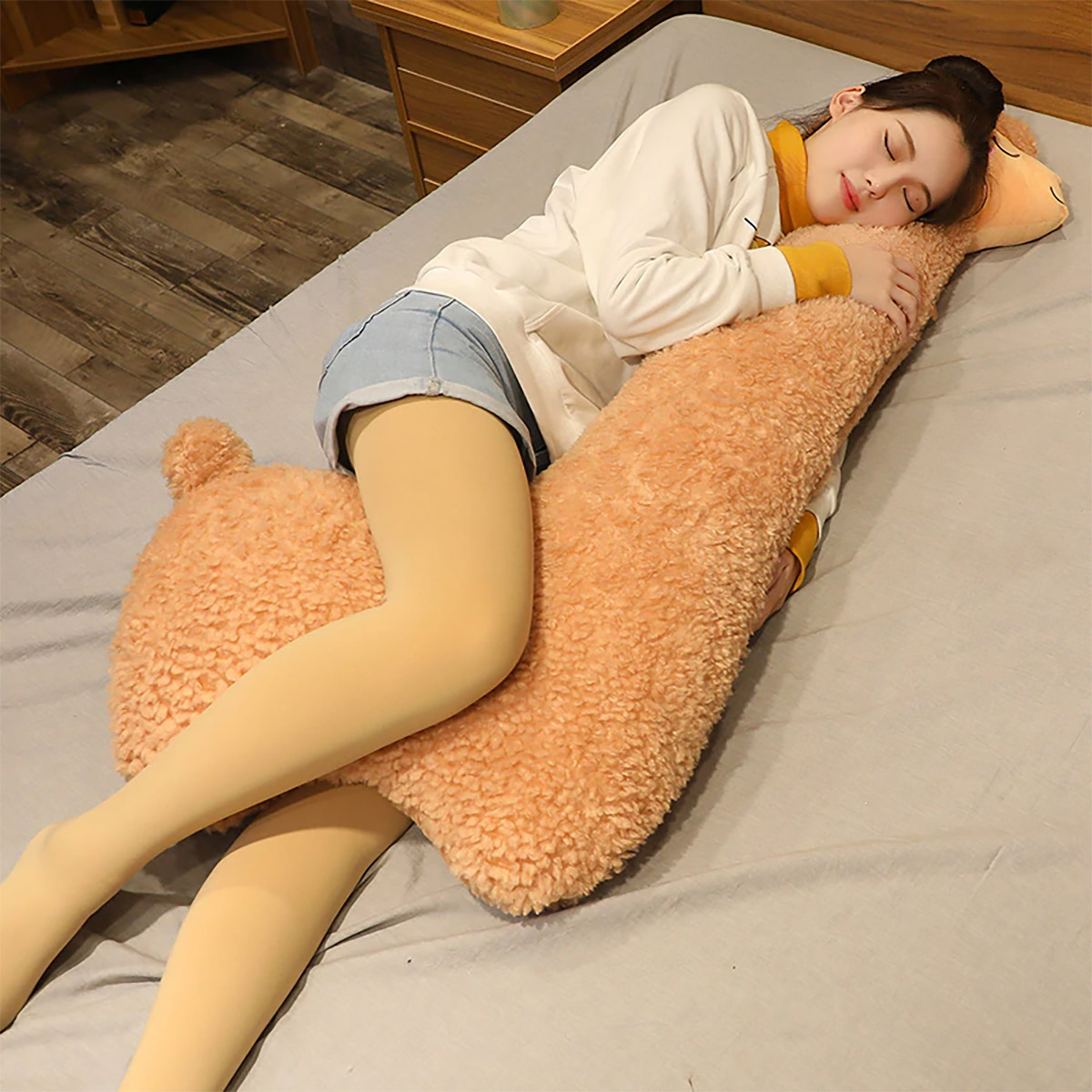 Offered in both a light brown and an off white color, the alpaca pillows are both super cute, and getting both color options together makes for optimal cuteness and color coordination on your bed, loveseat, couch, or anywhere you choose to place these cute creatures.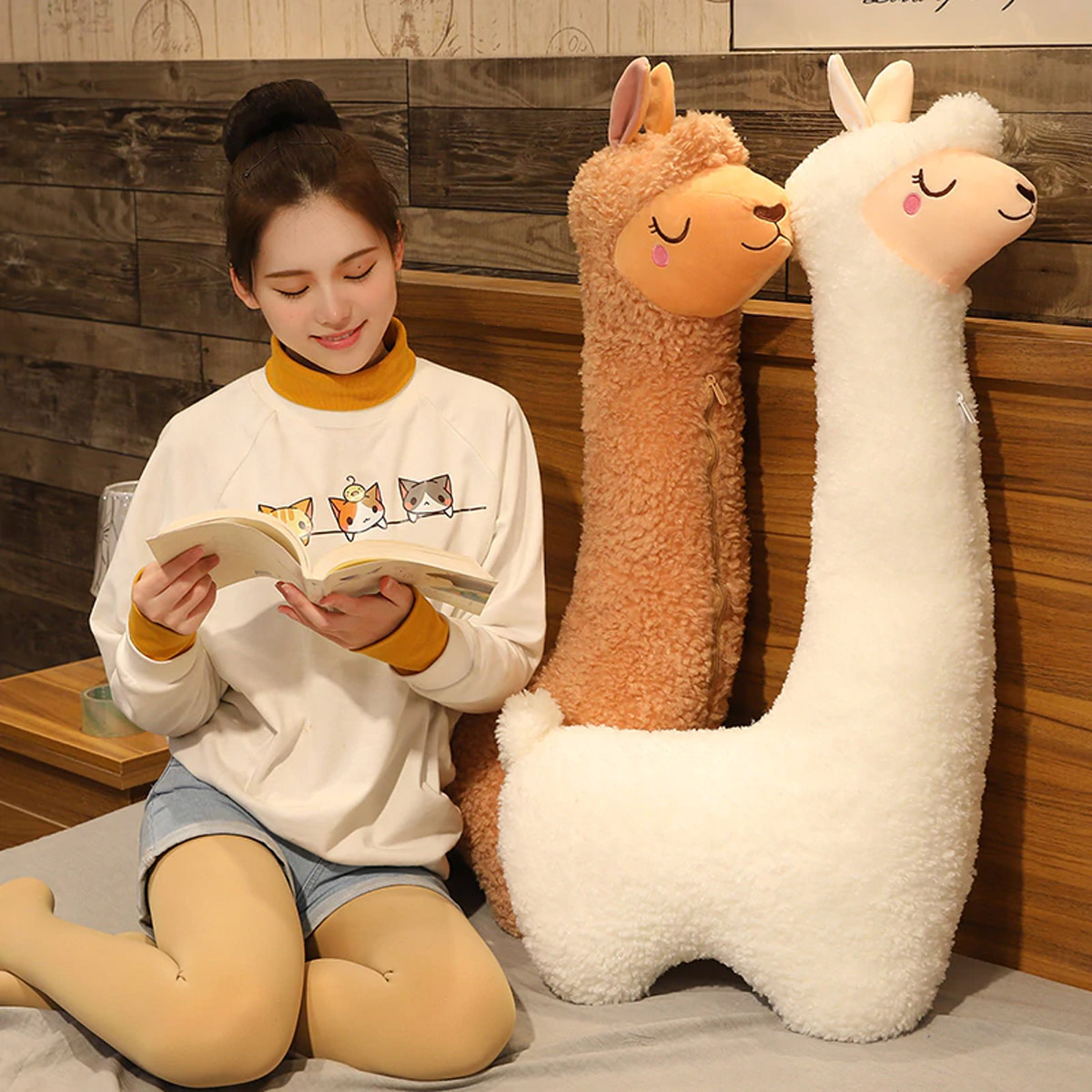 In any case, this life-size plush alpaca pillow can offer a little something for everybody, if not for its sheer cuteness, making it the perfect gift idea for children and adults alike.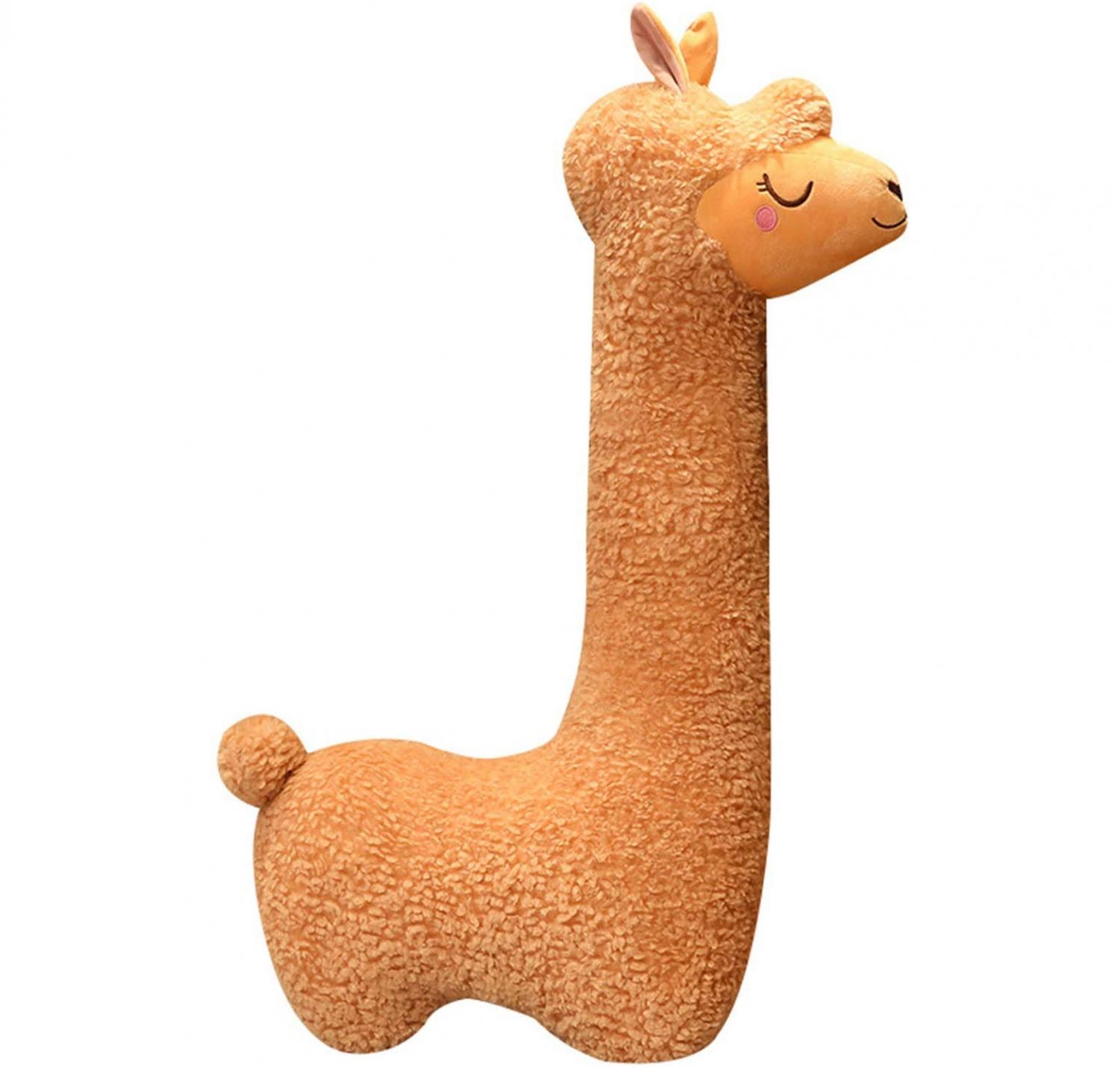 The life-size llama body pillows come in three different sizes depending on your height.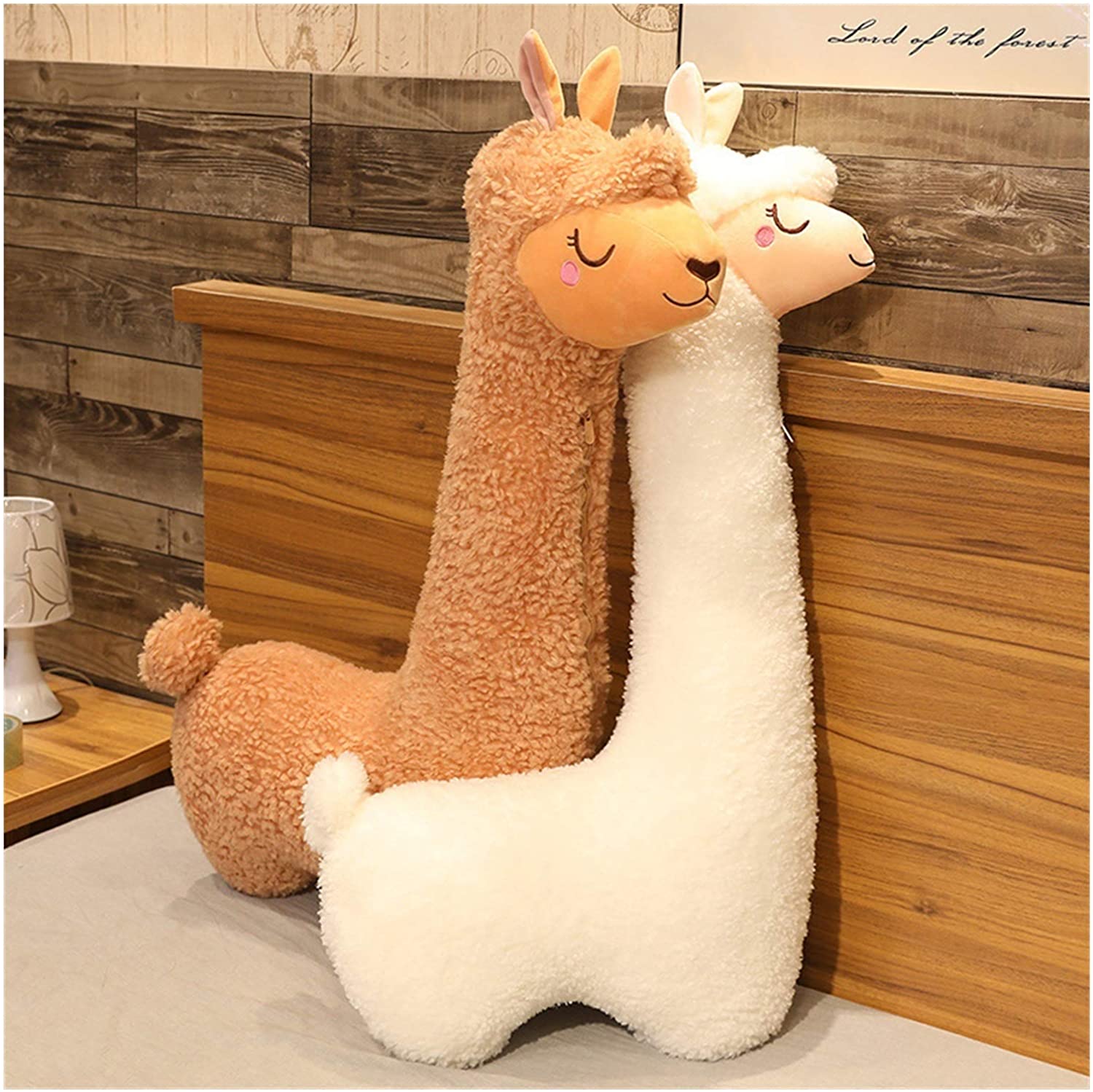 The llama body pillows are super soft to the touch, and are made with intricate details to resemble a real life llama or alpaca!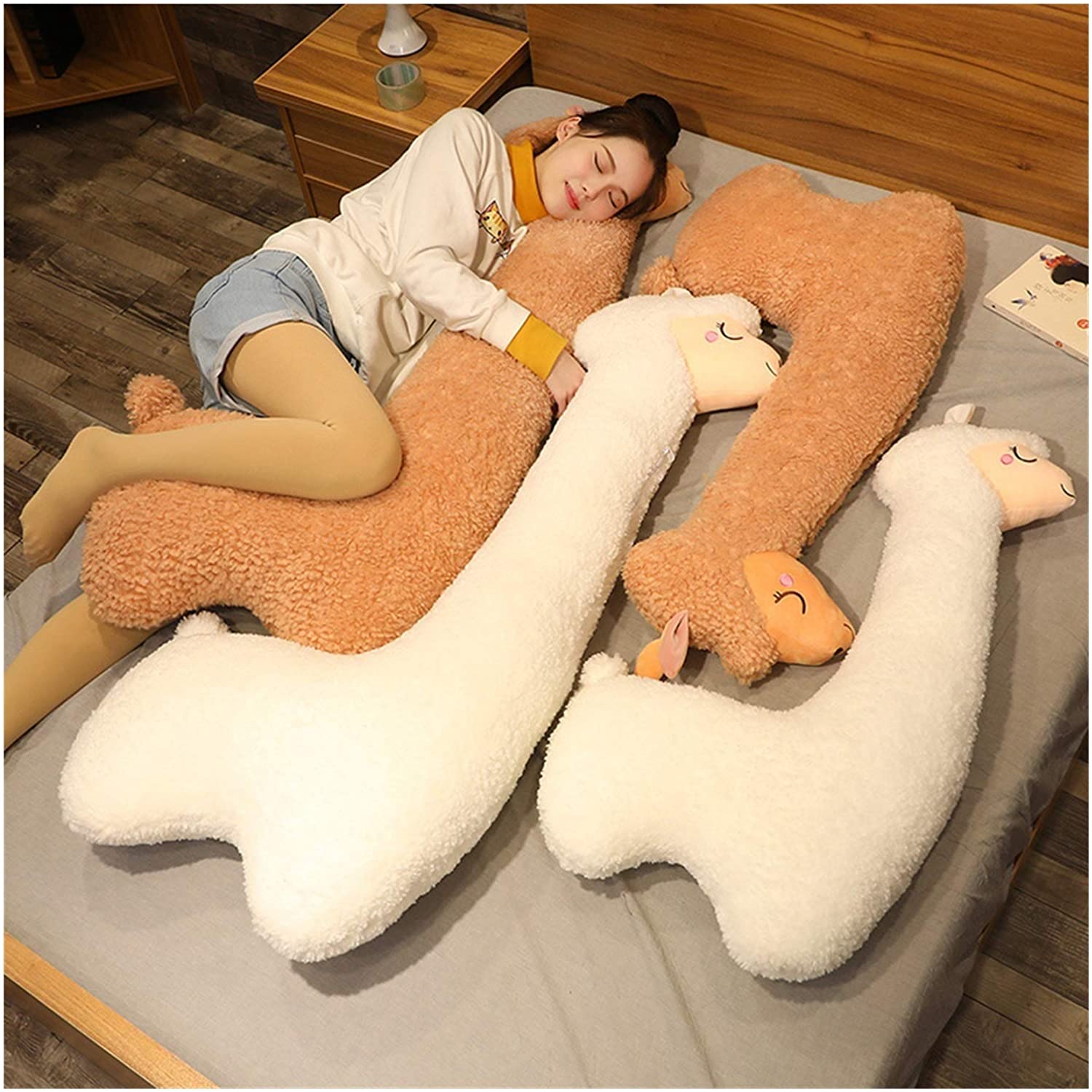 The llama body pillow is made from soft plush and PP cotton, and the largest version measures a massive 51 inches long! The llama body pillow comes in either brown or white colors to choose from!