You Can Now Get Little Debbie Christmas Tree Cakes In Ice Cream Form at Walmart
By Ryan on 10/19/2021 7:58 AM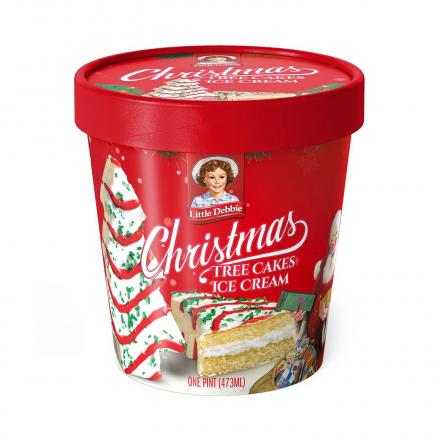 The holiday season is right around the corner, and we should all get into that holiday mood. If you're a fan of the iconic Little Debbie Christmas Cakes then you'll love their new introduction to the market. Ever since 1985, one of their best treats has been a yellow cake shaped like a tree, covered with a crème filling. The cakes are also known as Santa's favorite treat, so the taste and quality are guaranteed. Enter their new offering, vanilla-flavored ice cream with the signature red icing and green sprinkles on top. This is the first Little Debbie snack that has been turned into ice cream.
The popular Christmas Tree Cakes will now be available in the form of ice cream. The best thing about it is that they will now be available at Walmarts nationwide. At $2.50 a pint, you could get your very own yummy ice cream which is based on the Christmas Tree Cakes. A seasonal treat like no other, the Christmas Tree Cakes Ice Cream is promising to be a banger during the holiday season.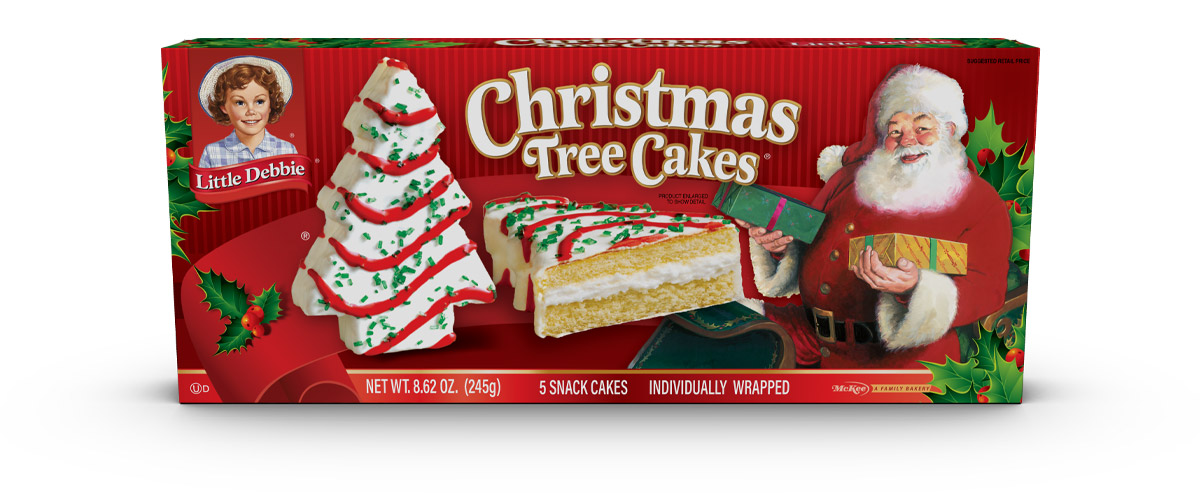 The ice cream has a strong vanilla flavor and consists of a two-layer golden cake that's filled with smooth crème. It is then coated with a classic white frosting and topped with red icing and green sugar sprinkles.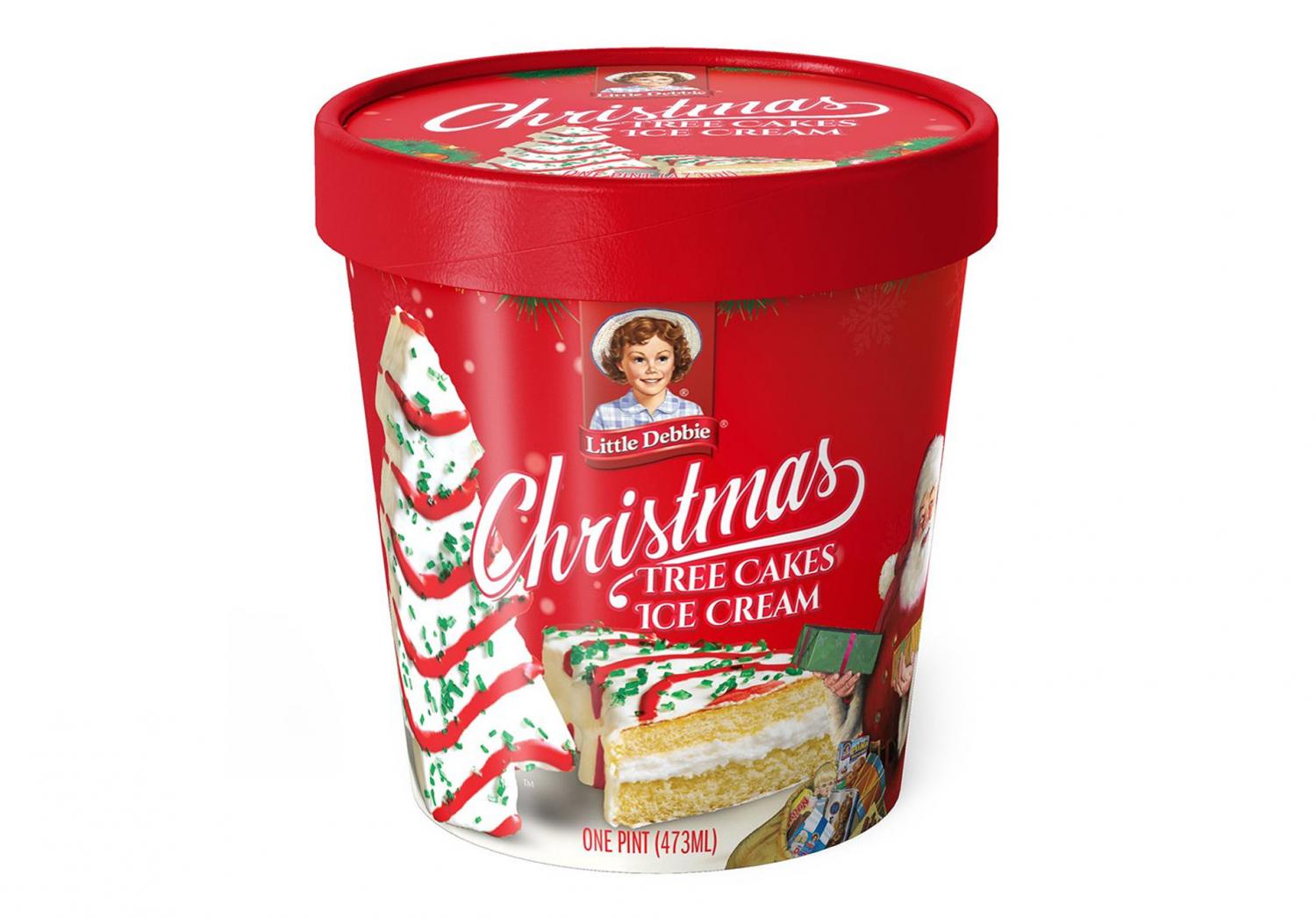 Start counting down the days because from November 1st the iconic Christmas Tree Cakes will be available as a frozen treat. The yummy ice cream will be available nationwide and if you're a fan of the Christmas tree cakes then you will absolutely love the ice cream. You can expect soft gold cake chunks that taste like heaven, and the red icing is quite good. The ice cream will definitely excite your taste buds and it will only be available in pint-size.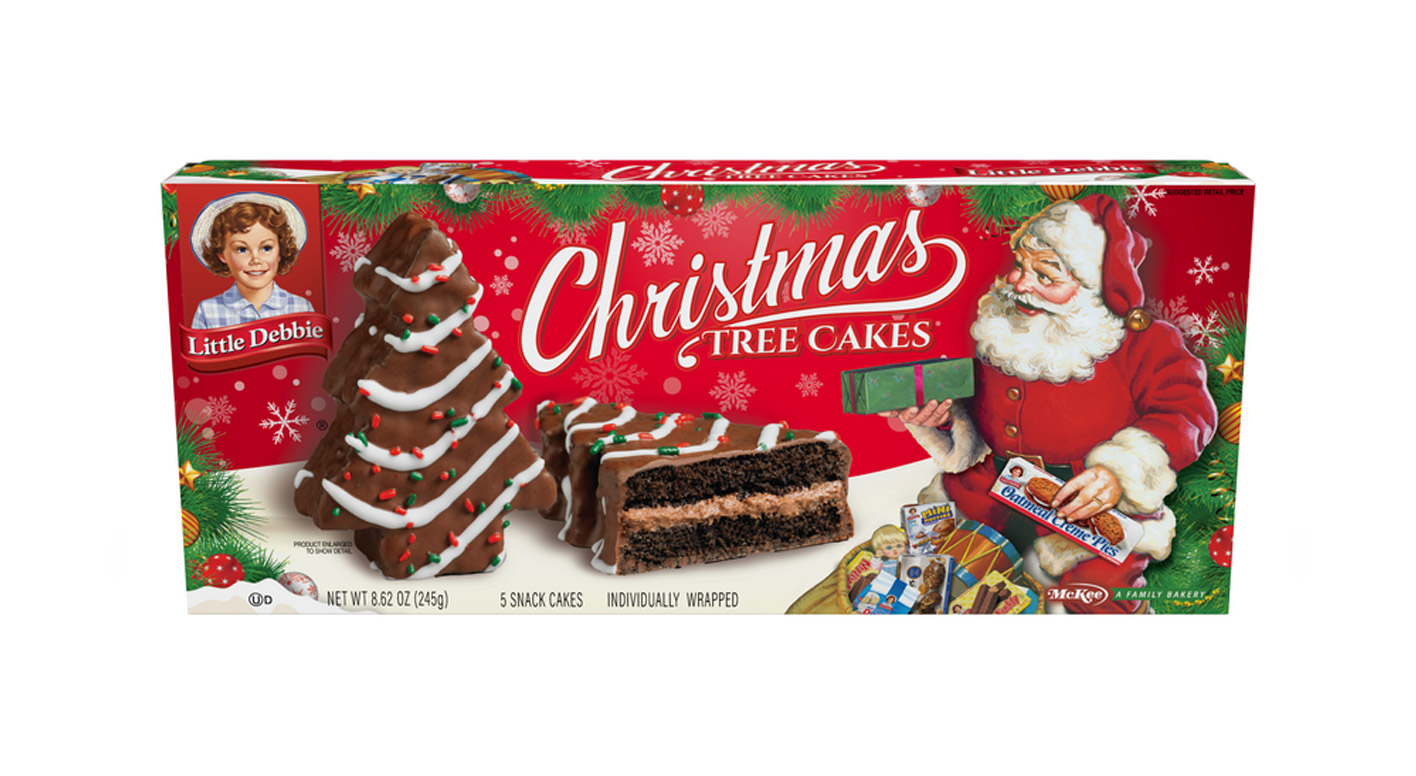 Nothing announces the arrival of the holiday season like the Little Debbie Christmas treats and this year will be different. The ice cream will feature the same aesthetic as the actual cake. The announcement of this new ice cream created a buzz on Twitter and tweeps were psyched for the upcoming release. It's no surprise that Little Debbie has such a great following on Twitter and there is always a buzz around their products during the holiday season. Most of their treats fly off the shelf quite fast, so you be better at Walmart as soon as the ice cream is released.