Lililite: A Bookshelf Lamp - Acts as a Bookmark and Turns Off When You Set Your Book Down
By Ryan on 10/19/2016 10:05 AM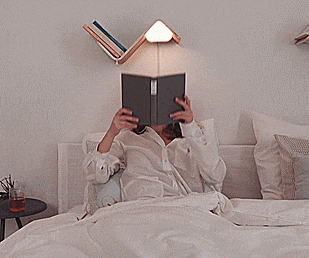 Lililite is a mini bookshelf that you hang over your bed and offers you both a place to rest your book as well as light to help you read at night. The bedside bookshelf is unique in that it also acts as a bookmark so that you can keep the page you're on and set it down wide open over the vaulted angle of the light, and can even act as a bookmark holding spot for the current book you're reading.
The even-more unique thing about the bookshelf is that the top of it has sensors on it that can sense when you pick up and set down your main reading book. When you pick up your book, it turns on the light to help you read, and when you set your book down over the sensors, it will shut the light off since it knows you're done reading.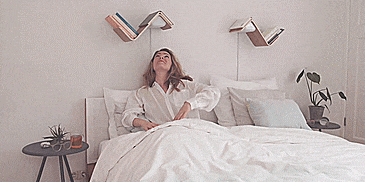 Lililite is a feature-rich bookshelf that is not only super-simple to use but also adds an aesthetic design to your bedroom. You can even get two side-by-side shelf lamps for you and your partner to use at the same time while reading in bed.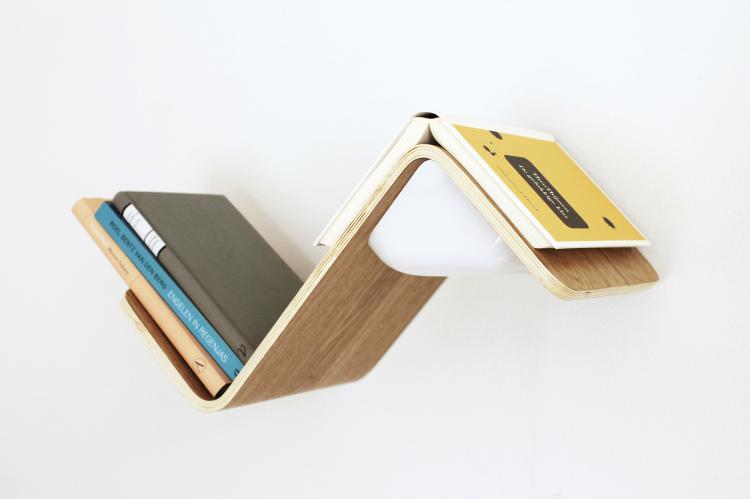 The book sensing bedside reading lamp uses interchangeable LED bulbs that work in any color and intensity of your liking, will operate with maximum energy efficiency, and even has a manual on/off switch on the cable in case you'd like to use the light without picking up your book.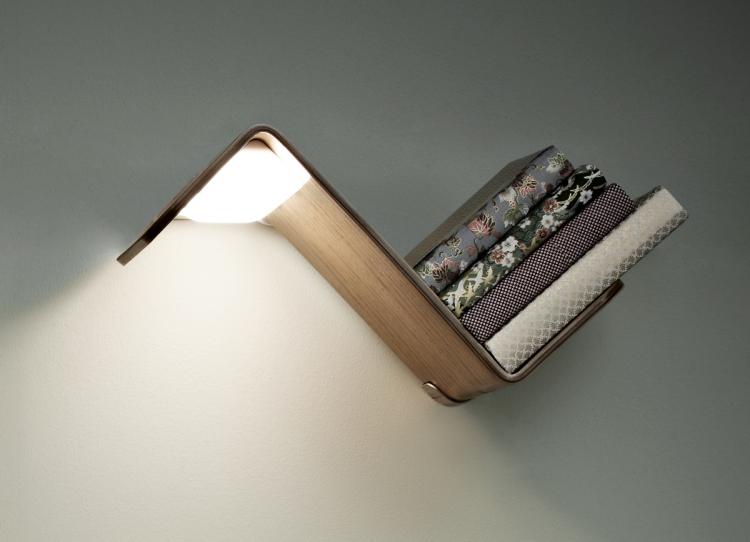 The Lililite bookshelf is made from a single piece of steam pressed plywood and is finished with a beautiful American oak veneer. The bookshelf is super durable, is super easy to mount and comes with instructions to help you put it up. Want the bookshelf the other way around? No need for a second version, just flip it around when mounting it!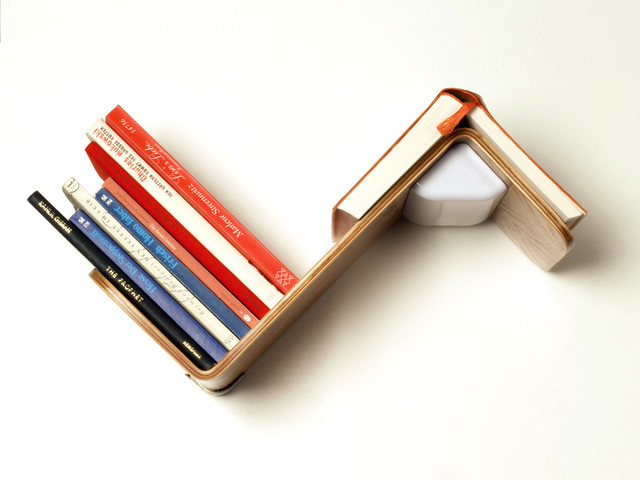 Check out Lililite, the book sensing reading lamp and bookmark in action via the video below.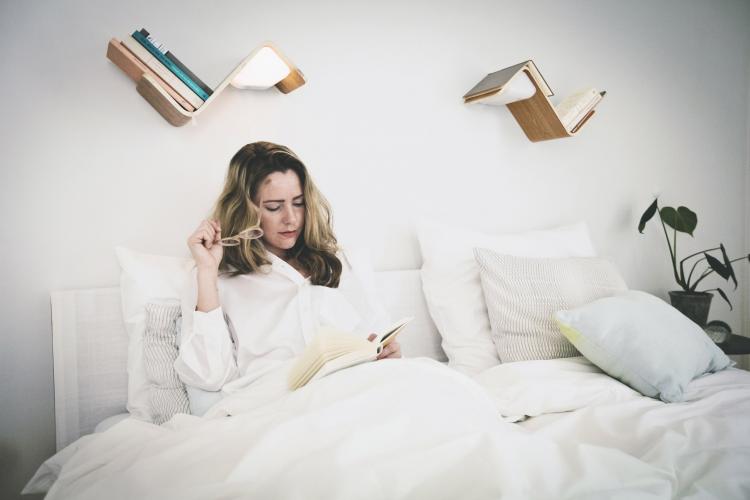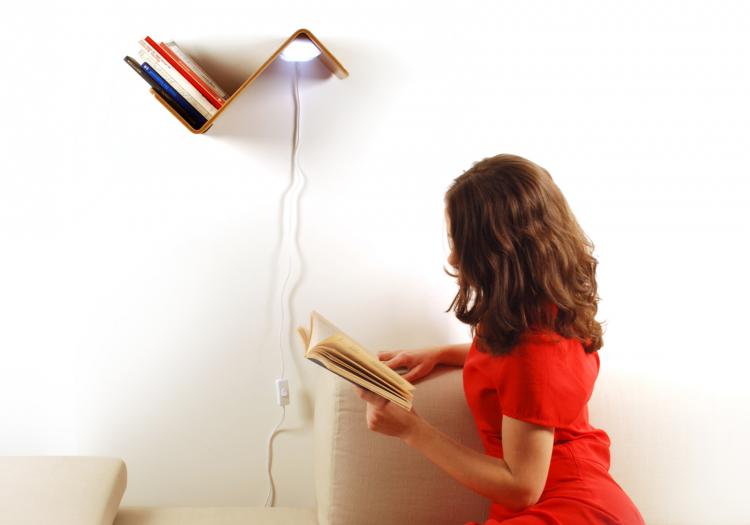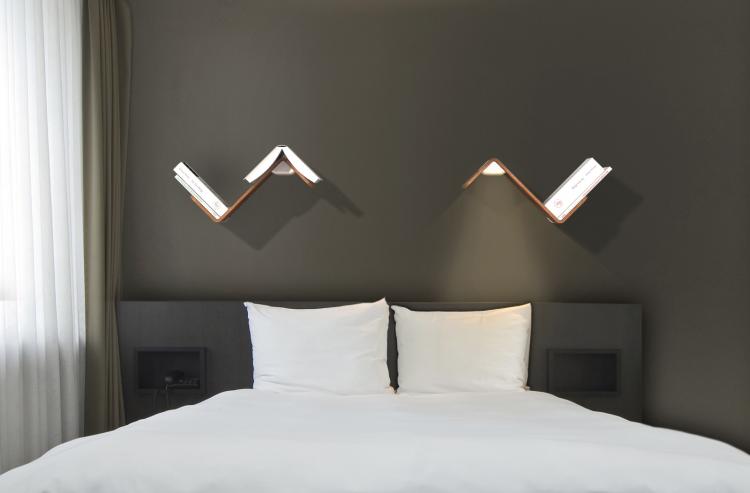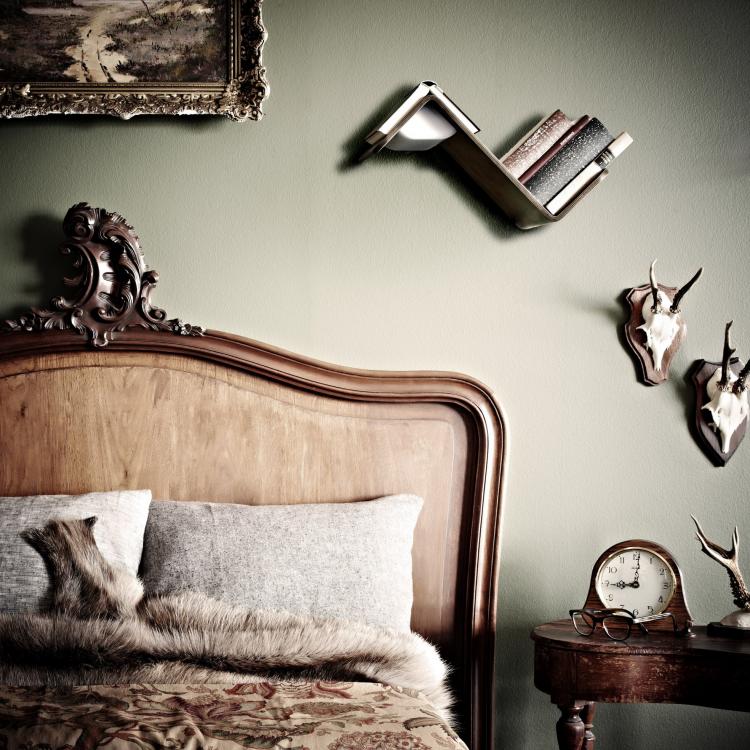 Subscribe To Our YouTube Channel