Light-Up LED Predator Costume - Controllable Via Wi-Fi
By Ryan on 10/05/2016 4:47 AM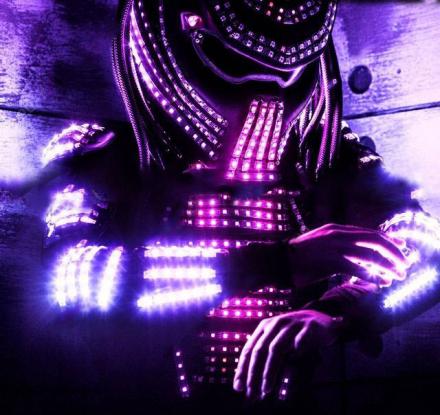 How do you look completely fabulous while also looking like you could destroy puny humans in mere seconds? This LED light-up predator costume of course. Unlike the Predator motorcycle helmet we posted a while back that is just the helmet, this predator LED costume is a full body ensemble and uses an independent controller which allows you to program a number of visual effects that consume the entire costume.
The light-up predator costume is made up of over 2,500 LED lights and must be connected to a Wi-Fi network to control the LEDS on the chest, helmet, arms and legs using the included controller. Although you can download the LED program onto a SD card to play the light-show application without the need for a Wi-Fi connection.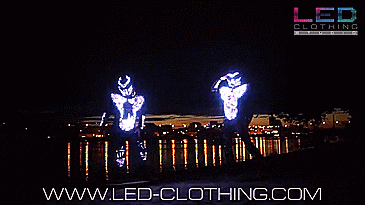 The predator costume is powered by a Ni-mg 1.2 volt 2700 mAh rechargeable battery, and uses special software that allows you to create different color effects, set up the suit, and calibrate all the color settings to your preference.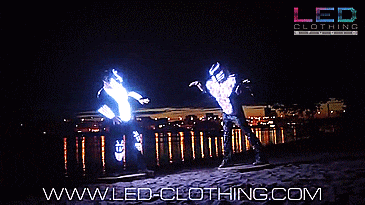 Check out the light-up LED predator costume in action via the video below.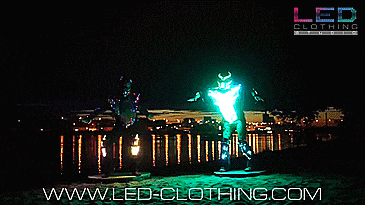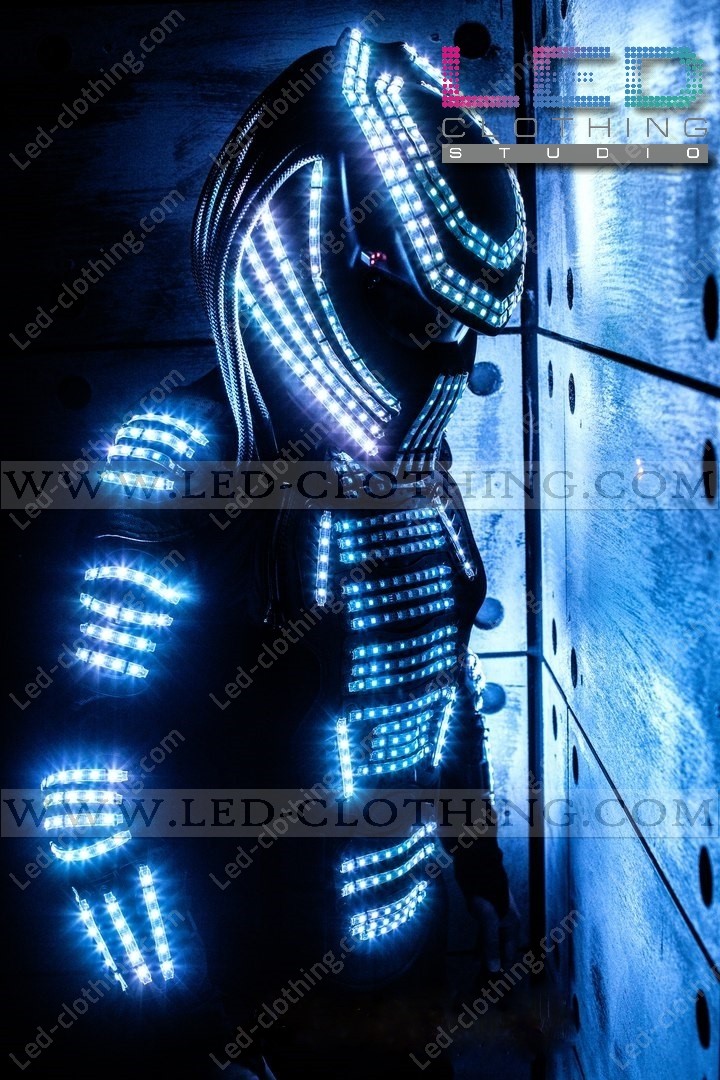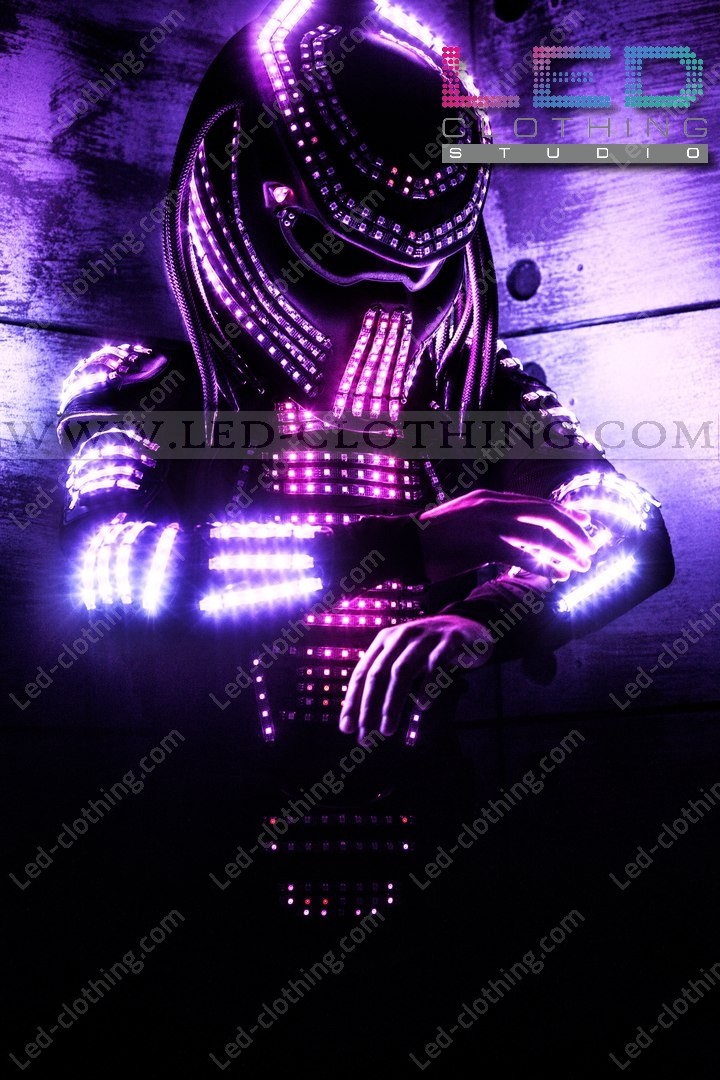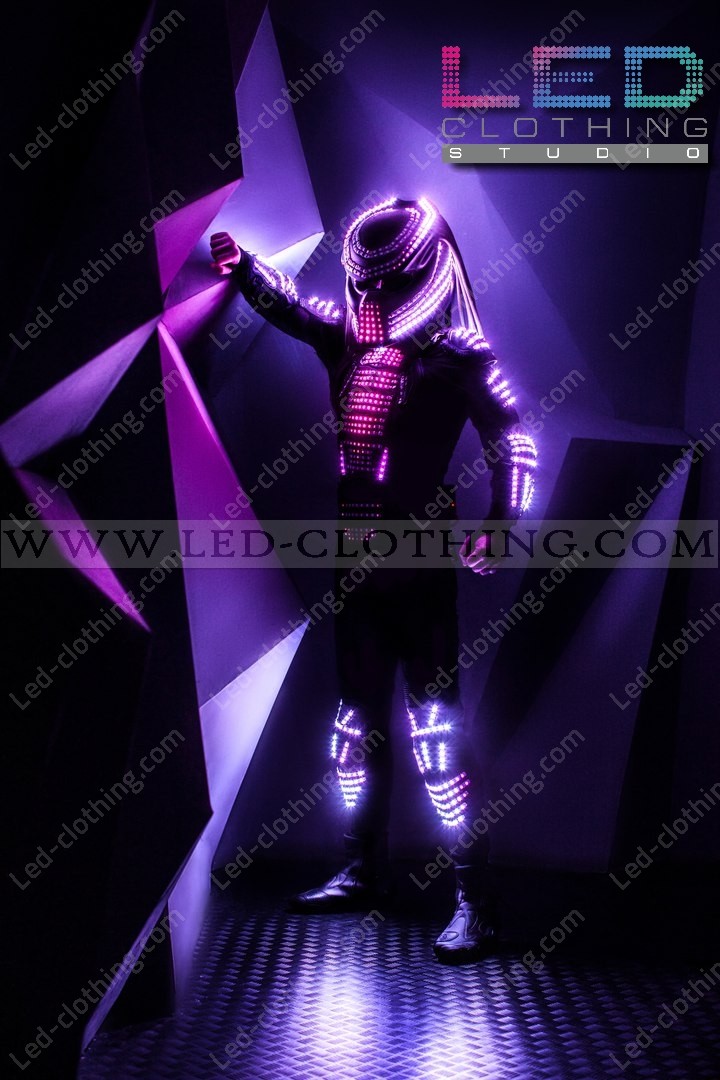 Subscribe To Our YouTube Channel