See Around Corners, In Drains, And Under Objects With This LED Gooseneck Viewer
By Ryan on 09/27/2019 1:35 PM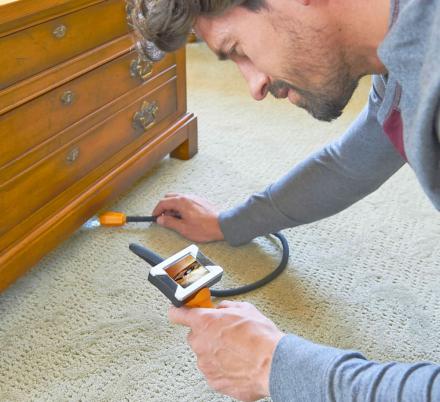 This Tight Spot Gooseneck Viewer will have you feeling like Inspector Gadget with your newfound ability to see around corners and behind tight spaces. The Gooseneck Viewer is a handheld camera that uses an LED-lit camera attached to the end of a long gooseneck. The camera displays in real time on a 2.3" LCD screen so you can see what is going on in places that your peepers can't reach - like under a dresser. Yes, you could lie on your stomach and shine a flashlight to try and see what is going on down there, but wouldn't it be easier to just use this and get a better view?!
No longer will you have to move heavy objects around to try and see if your chapstick rolled under them, or fell behind them. With this Gooseneck Viewer you can sit comfortably while checking all of your surroundings, no matter how dark they may be. It's also great for looking down drains for that lost ring or disgusting hairball.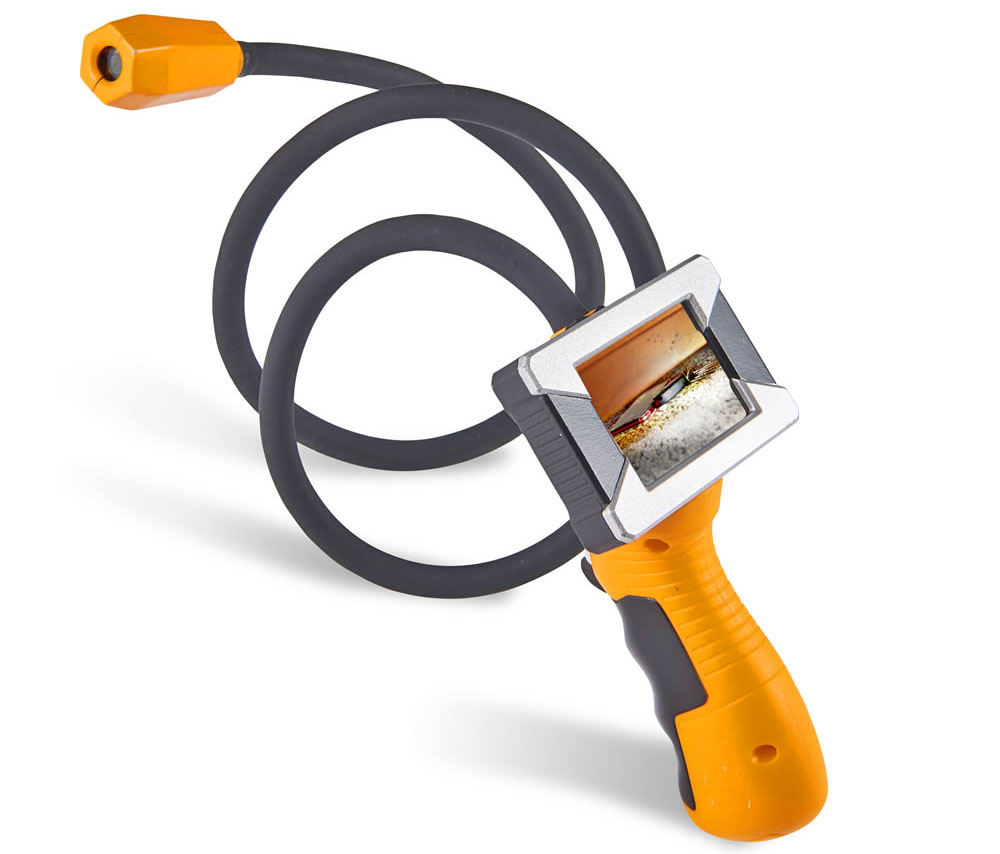 And if you like to have a little fun, you can use this camera to spy on those just around the corner from you. It's like the periscope you played with as a child but for grown ups!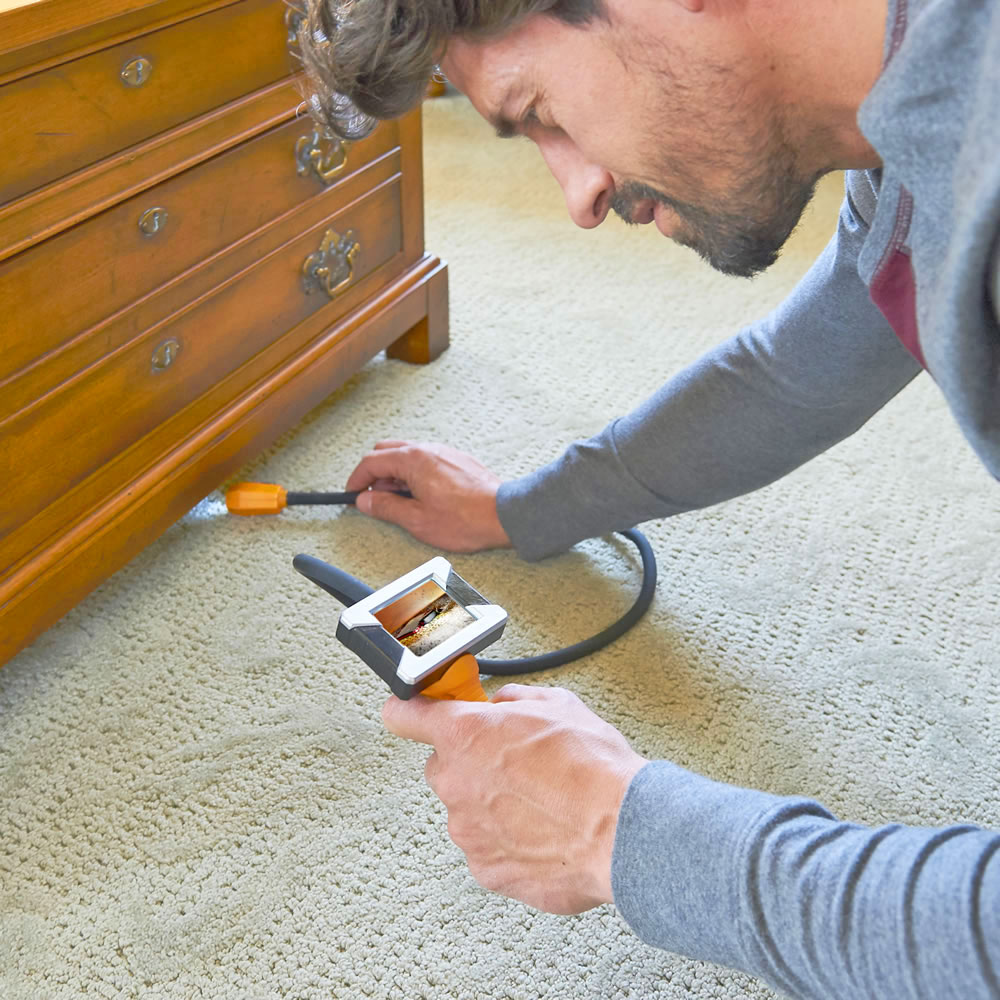 The camera comes with a 36"-long gooseneck so you'll have plenty of length to see where you need to see and the camera runs on three AAA batteries.