Lampster Is a Robot Shaped Lamp That You Can Control From Your Phone
By Ryan on 11/12/2015 4:38 AM (Updated: 02/09/2017 4:59 PM)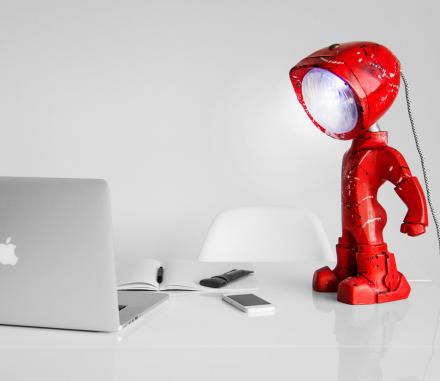 The Lampster might just be the coolest lamp ever. It's shaped like a robot and has a vintage feel to it like it was made from an old car from the 50's. In fact the head of the robot lamp is made out of old tractor headlights. Where they get all these old tractor headlights is a mystery beyond me. The head of the robot is also able to rotate in any direction and at any angle so you can point it at whatever you need light on.
The robot's powerful stance makes it look like a superhero and gives the robot a sort of personality in a way with extreme confidence. Best of all the robot lamp has 2 light sources, a clear one for reading and working, and a colored one for partying and awesomeness that can be controlled right from your smart phone.
Not only can you choose what color the robot lamps shines out of it's vintage styled head, but it can even be put on a setting that will sync the lamp with the music playing similar to a strobe light, so that it blinks with the beat of the tunes. The robot head is made from all metal and glass and is even weather sealed in case you decide to take it outdoors or spill your drink on it.
The neck is made from aluminum so that it won't rust and is the only exposed part of the lamp. The body of the robot is made from recycled polyurethane plastic.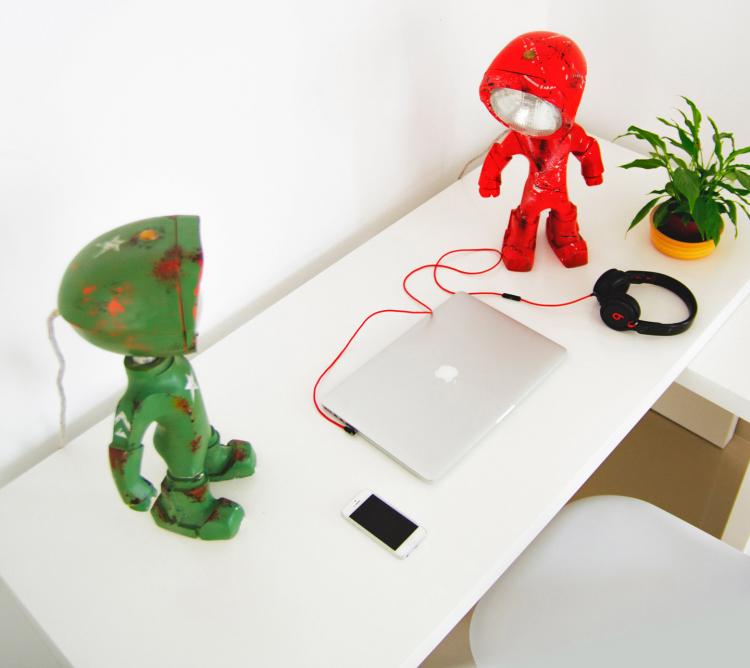 The robot comes in any color of your choosing to match your the walls of your room, as well as three different styles to choose from which add a bit more character to the robot, including artsy, army, or duotone. You can also choose an optional logo to appear on the chest of the robot to give it more of a superhero look, or even customized letters that appear on the head of the robot.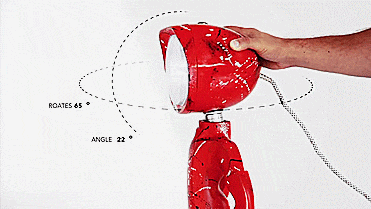 The robot has a wide base using the two feet of the robot that allows it to stand on its own without the worry of it tipping over, and in total the robot lamp stands 18 inches tall. Also, the head of the robot is so wide that it can actually be used to hold your headphones when not in use and makes it look like the robot is listening to music.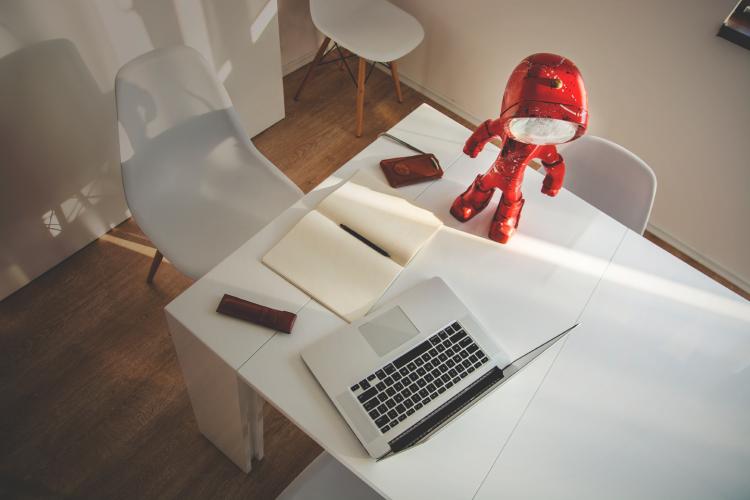 The Lampster robot lamp is currently in a funding phase on Kickstarter with an estimated delivery date of June 2016, so go reserve yours now, or get more information on their website, and be sure to check out the robot lamp in action via the video below.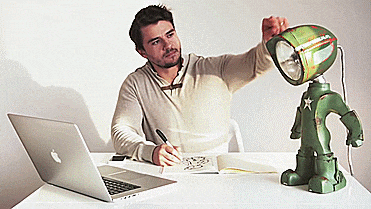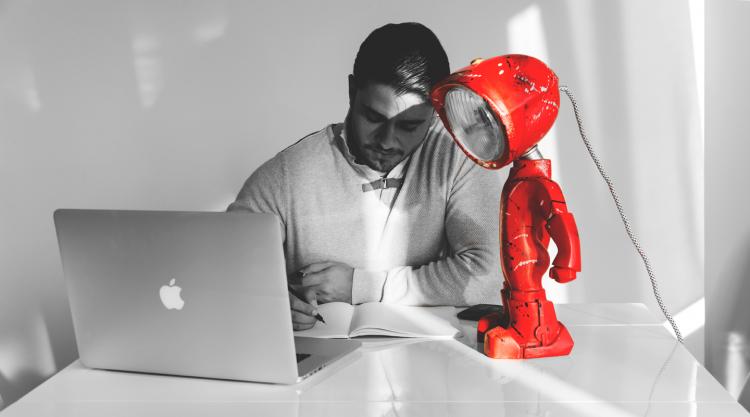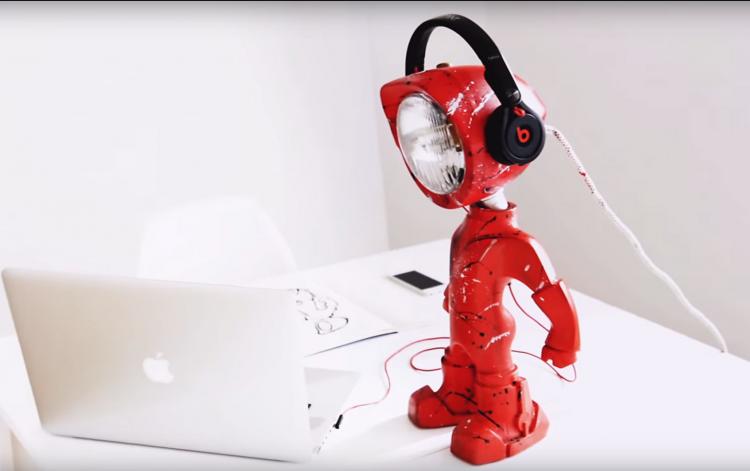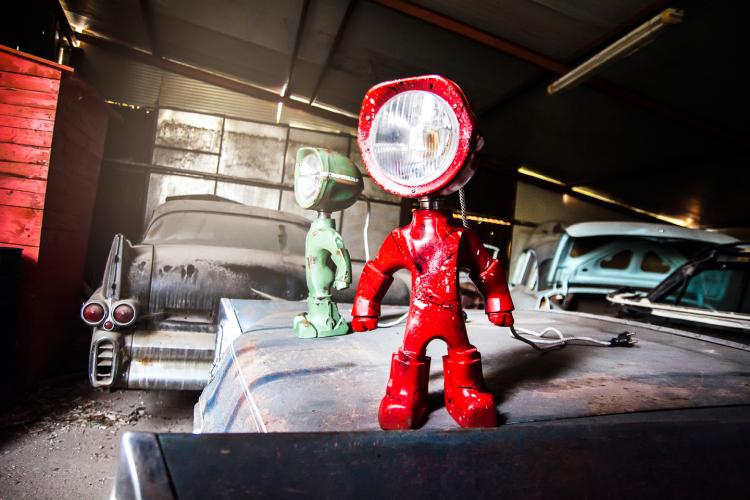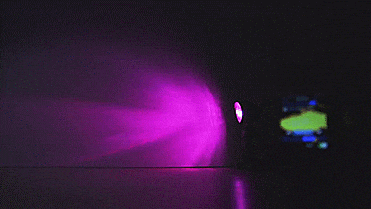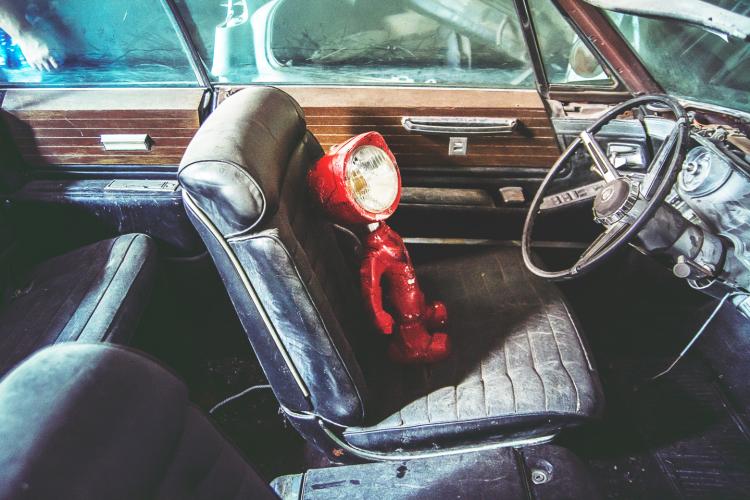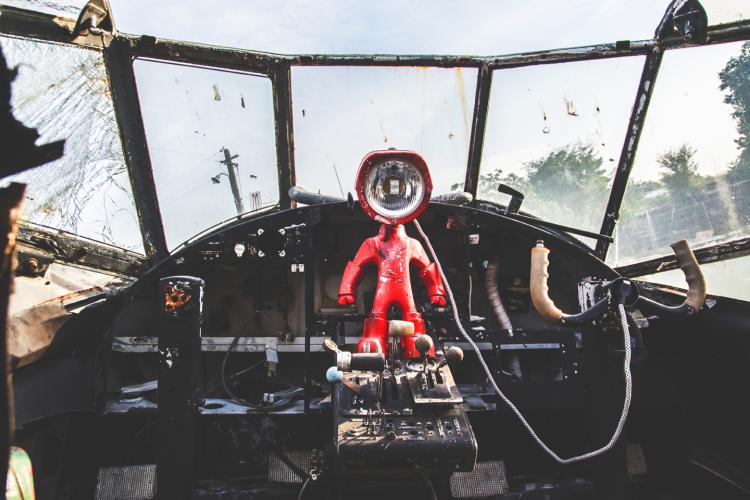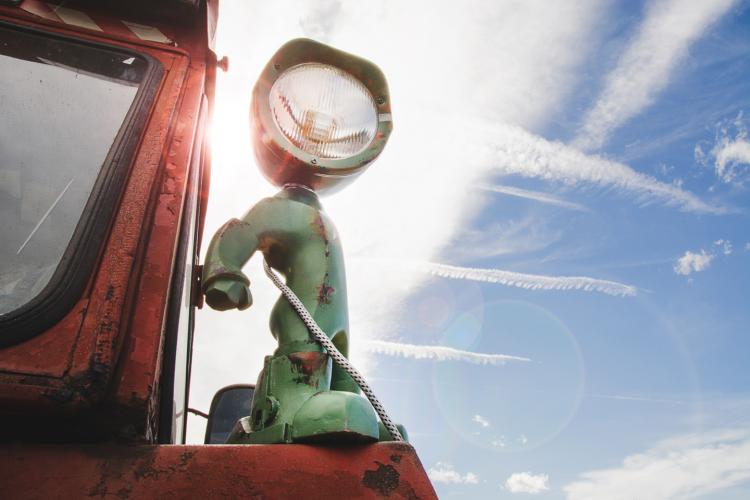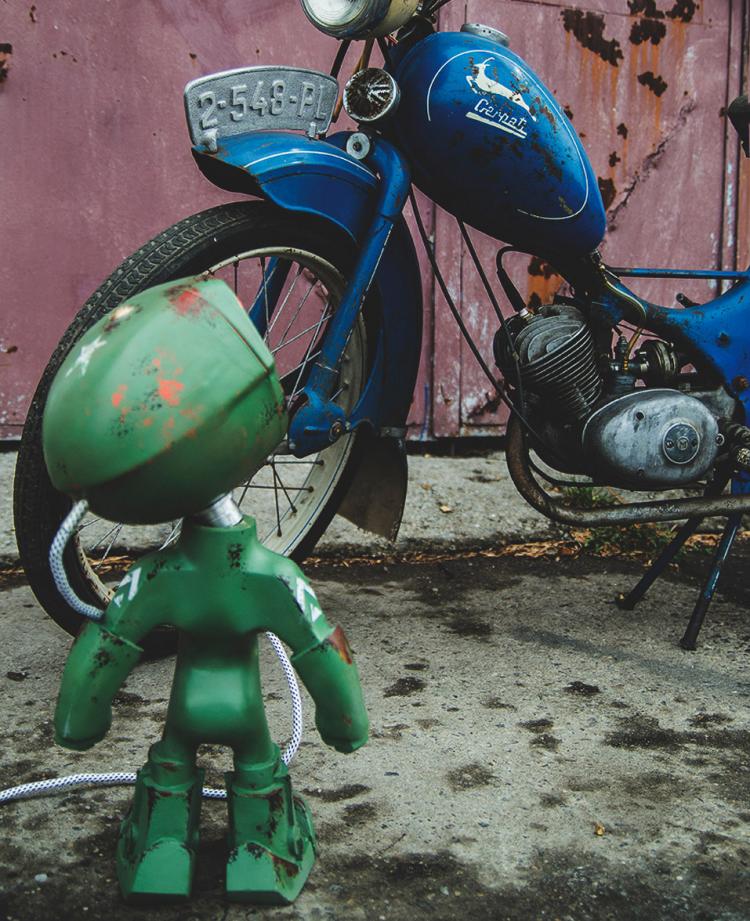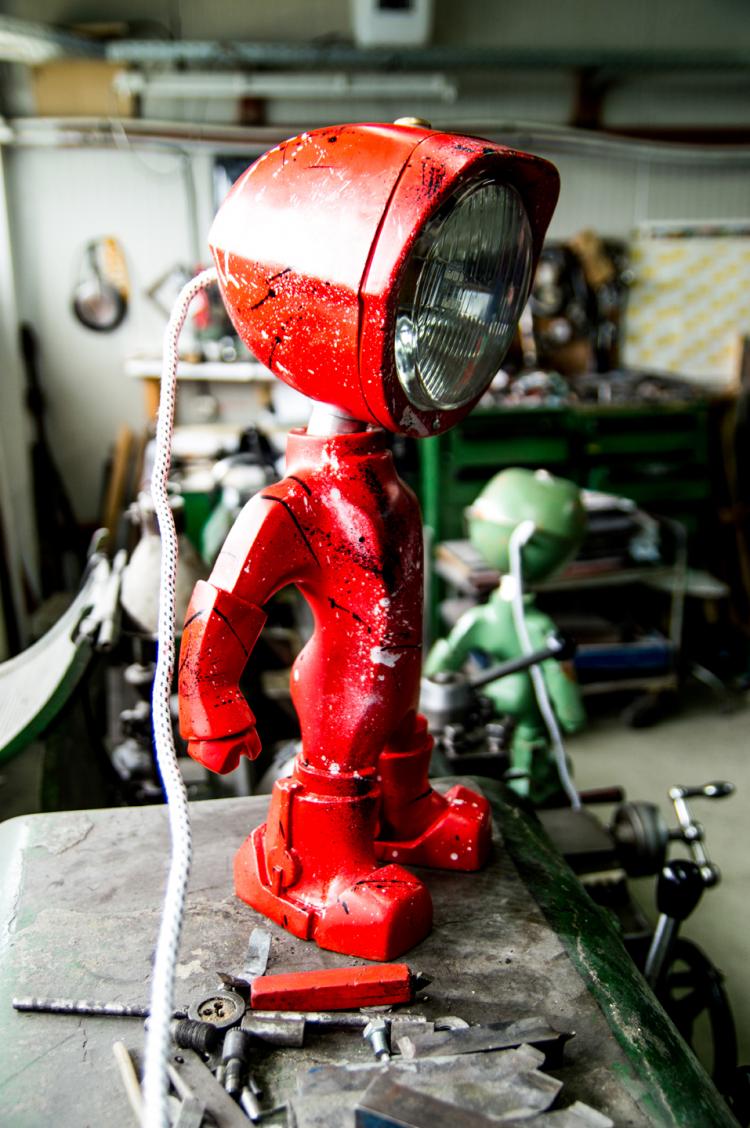 Subscribe To Our YouTube Channel