This Kids Chore Tracker With Slide Buttons Makes Completing Chores Much More Satisfying
By Ryan on 05/16/2022 2:45 PM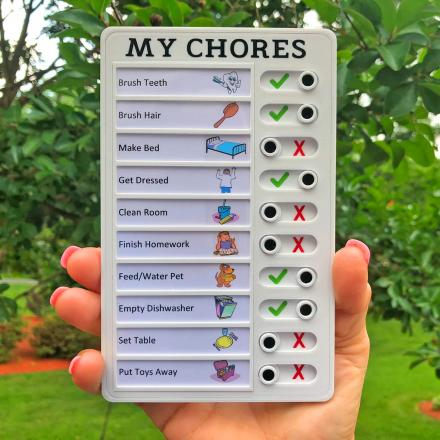 When you're giving your kid a list of chores to do each day/week, the easier it is to check things off the list, the more likely they are to get the chore completed. Sure, checkmarks on a piece of paper are great and all, but there's really nothing quite liking sliding a toggle button over to record a completed task! That's just what this kids chore list does!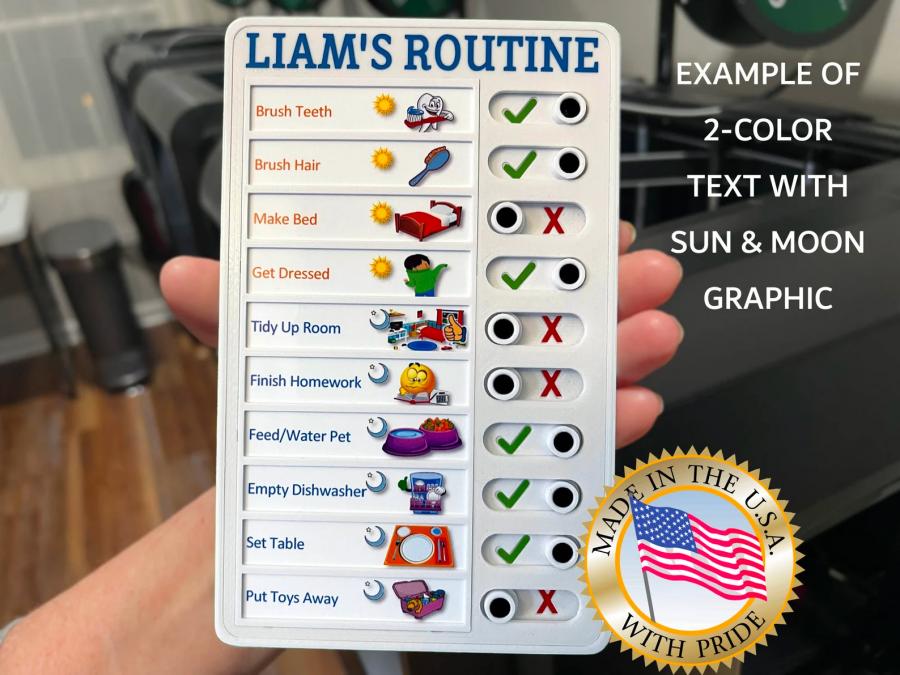 It's called the My Chores Checklist, and it's made and sold by the Etsy shop Useful Makes. It even lets you customize each of your children's names on the top of their checklist.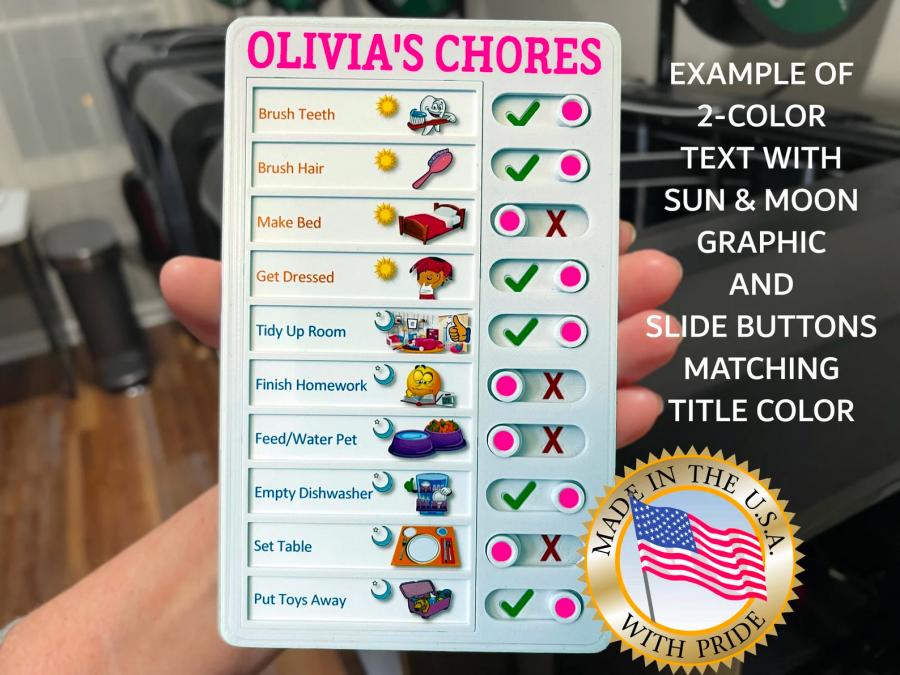 Will your kids love to do their chores each day? Ehh, that answer is probably still no, but checking each chore off their list will surely be much more satisfying to do with a physical button that they can toggle.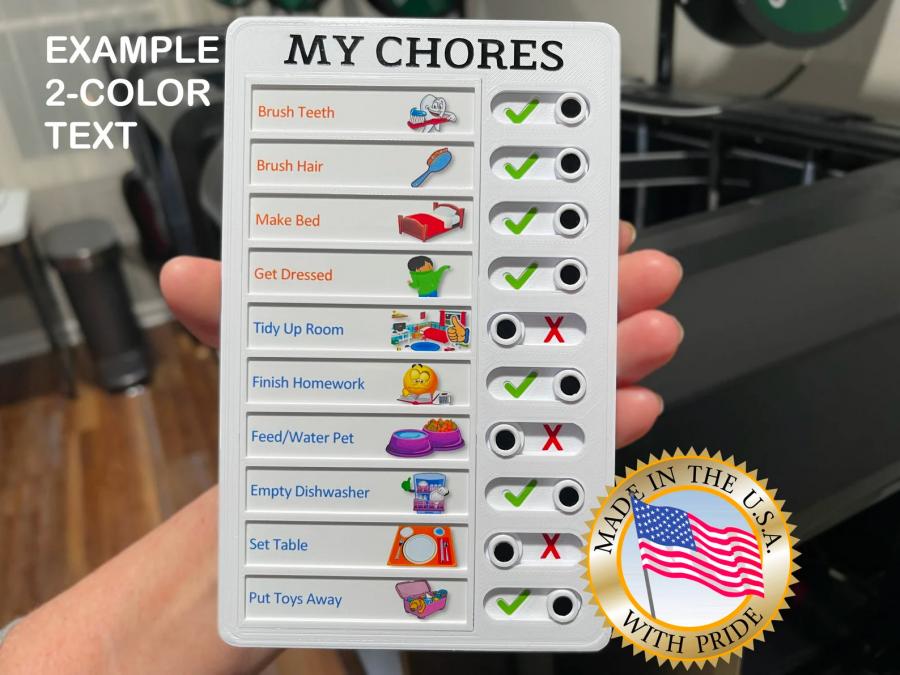 Each night you can reset the whole chore list be sliding each button back tot the left.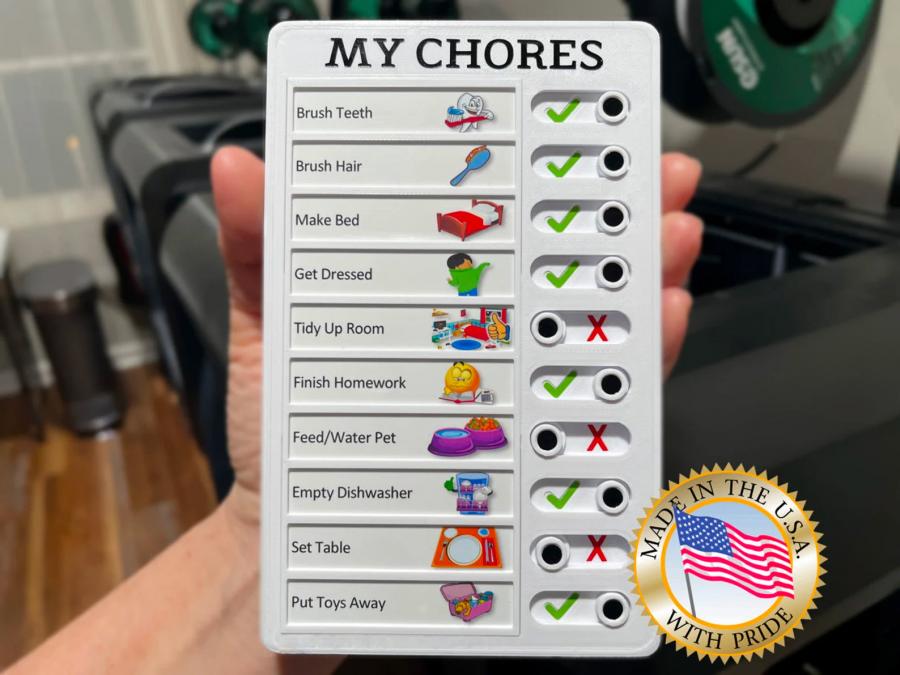 When a chore is not completed, a large red X shows next to the chore. Then, once you slide the completed button over, a green checkmark shows up to signify that it's been completed.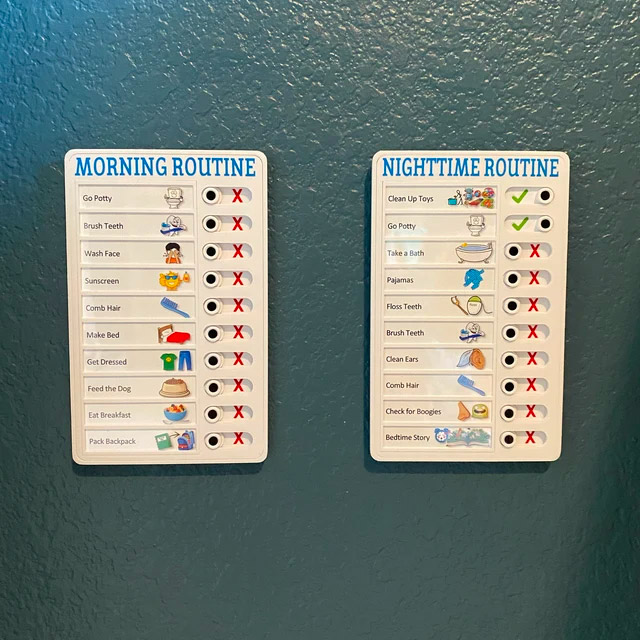 The kids chore tracker comes with a template with images next to each chore title, such as make bed, brush teeth, finish homework, etc... Though you can also print out your own list with images to insert into the tracker.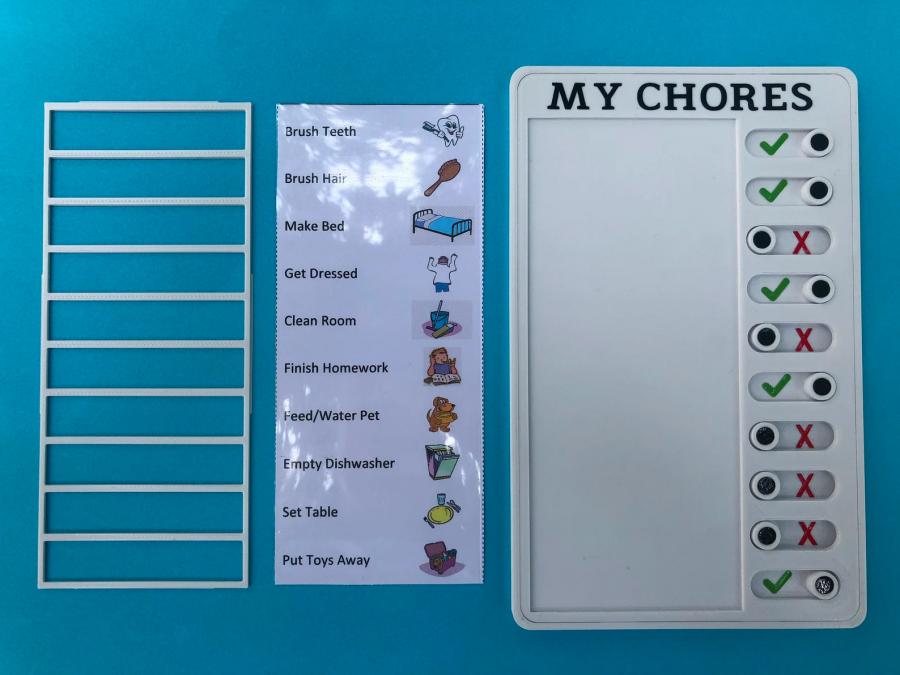 The kids chore tracker is made from bio-degradable plastic, and measures 6.5 inches tall x 4 inches wide.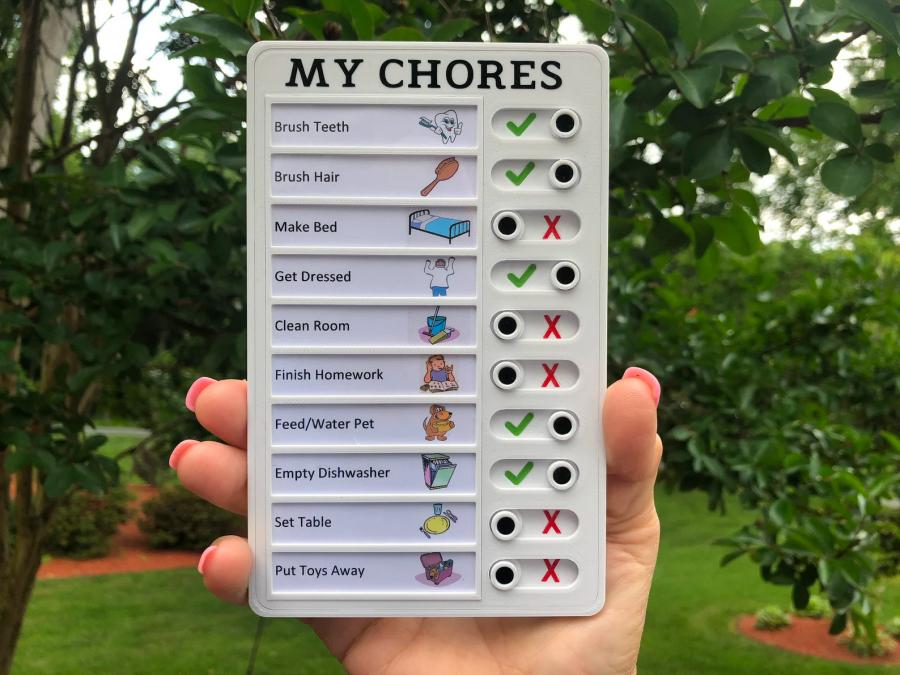 The size of the tracker makes them perfect for kids to hold, and even put into their bags or backpacks!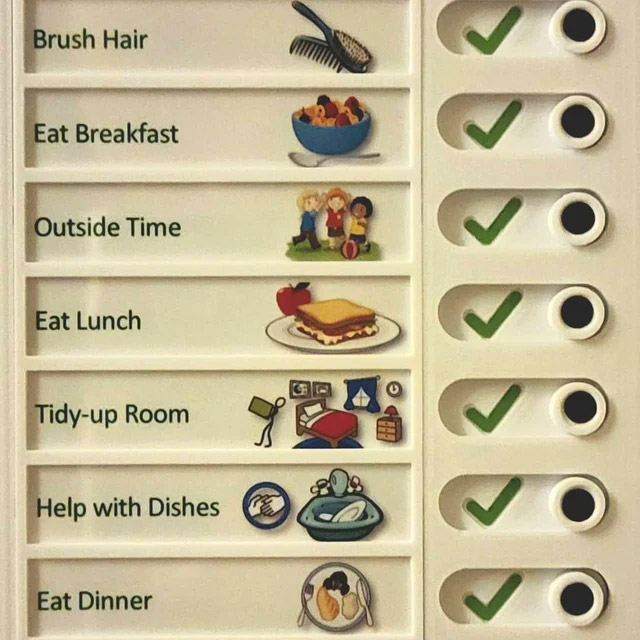 You can snag the kids chore trackers from their Etsy shop for around $25 bucks!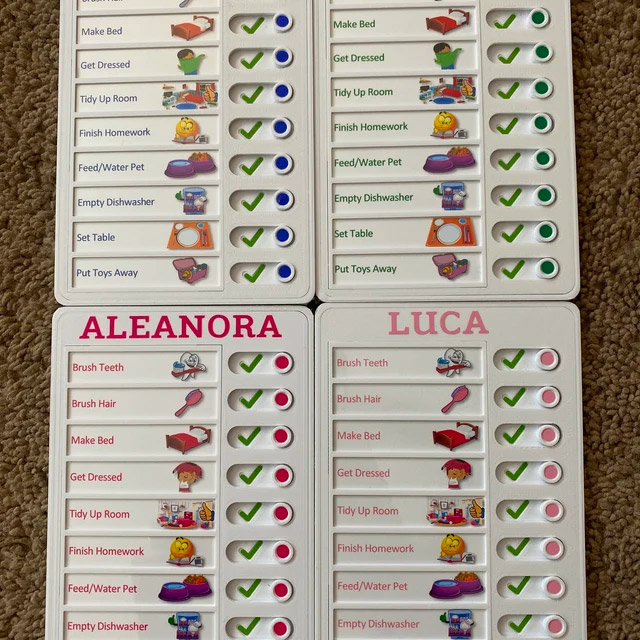 Instead of having your kids carry around the chore tracker, you can also just attach them right to your fridge so everyone in the family can view their chore completion progression!