This Ugly Christmas Sweater Comes With an Attached Working Jack In The Box
By Ryan on 11/30/2021 10:26 AM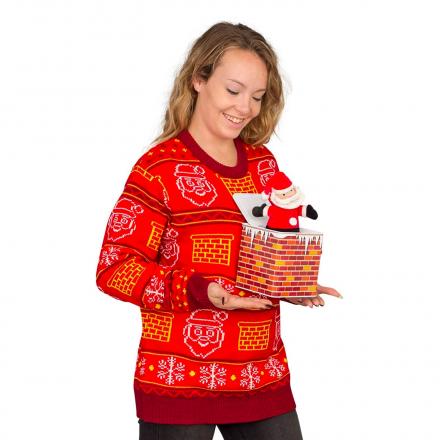 Ah, the holidays. Tis the season for egg nog, awkward conversations with family, and of course - ugly Christmas sweaters. We're kind of ugly sweater connoisseurs here at OddityMall, refined people of good taste, constantly scouring the far reaches of the internet to find new sweaters that are sure to entertain and probably confuse all of your uptight relatives. Don't you recall the goofy 3D T-rex sweater from Christmas past? What about this totally necessary garment that depicts a drunk reindeer puking?
In keeping with this time-honored holiday tradition, I'm thrilled to share the 3D Jack in the Box ugly Christmas sweater, available on Amazon!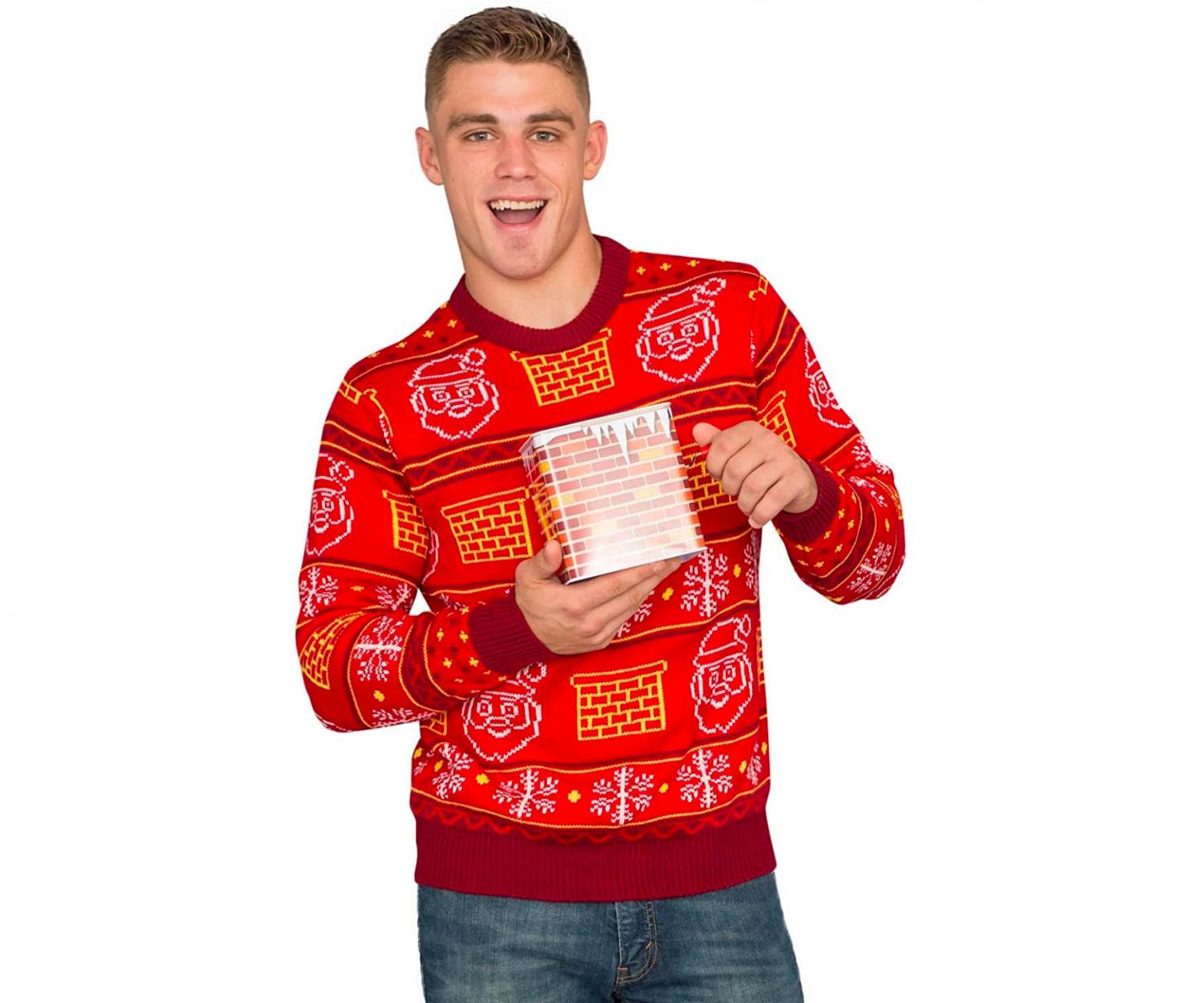 This red Christmas sweater features a real working Jack in the box toy that ejects an adorable plush Santa Claus when you simply turn the lever.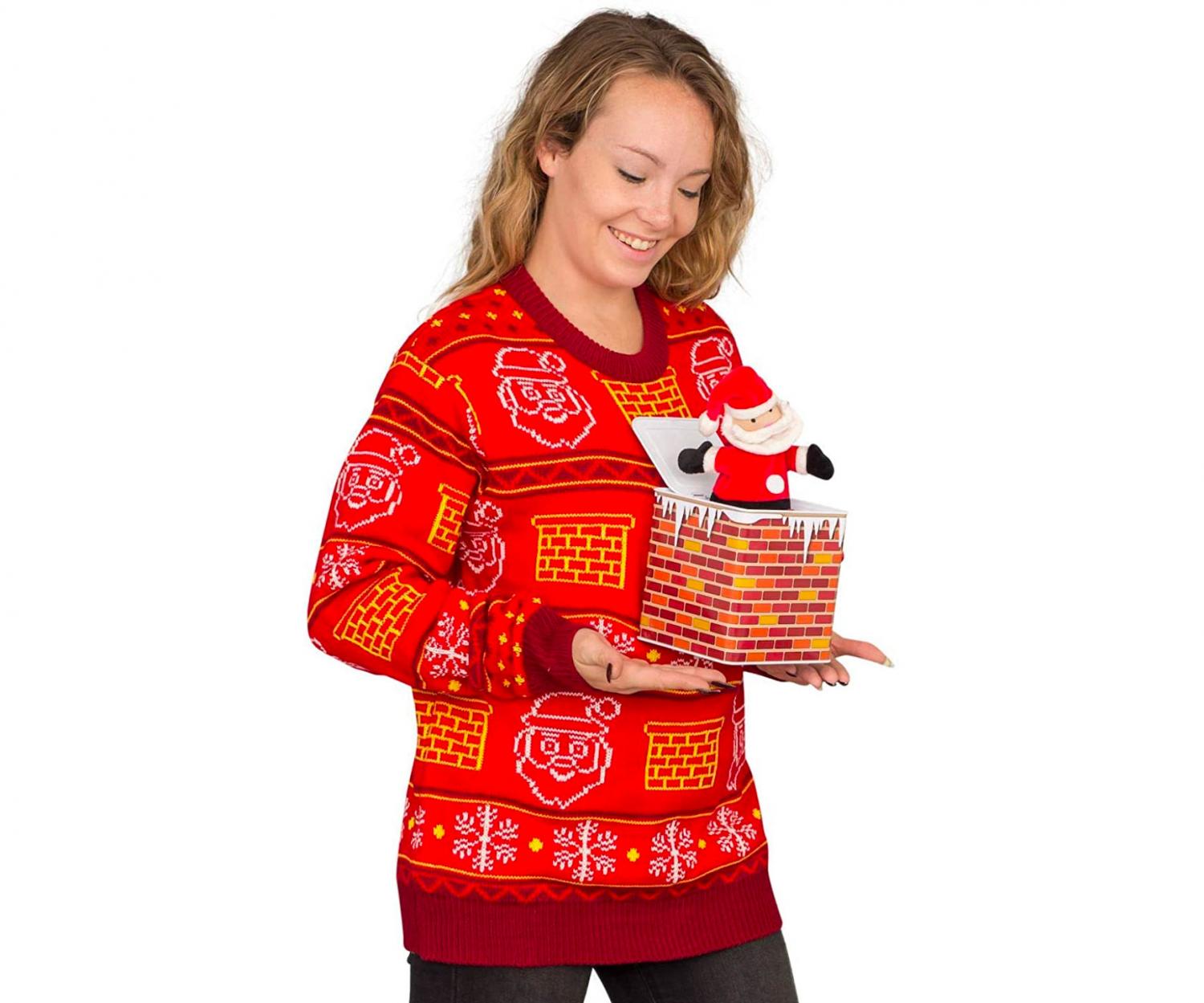 This unisex sweater is constructed from 60 percent cotton and 40 percent acrylic, so it will stay comfy and soft throughout the entire Christmas party at work. The Jack in the box feature can even cause a distraction when Jill from accounting tries to block the exit and regale you with dull stories about her teenage son. Out of the way, Jill! Anyway, moving on...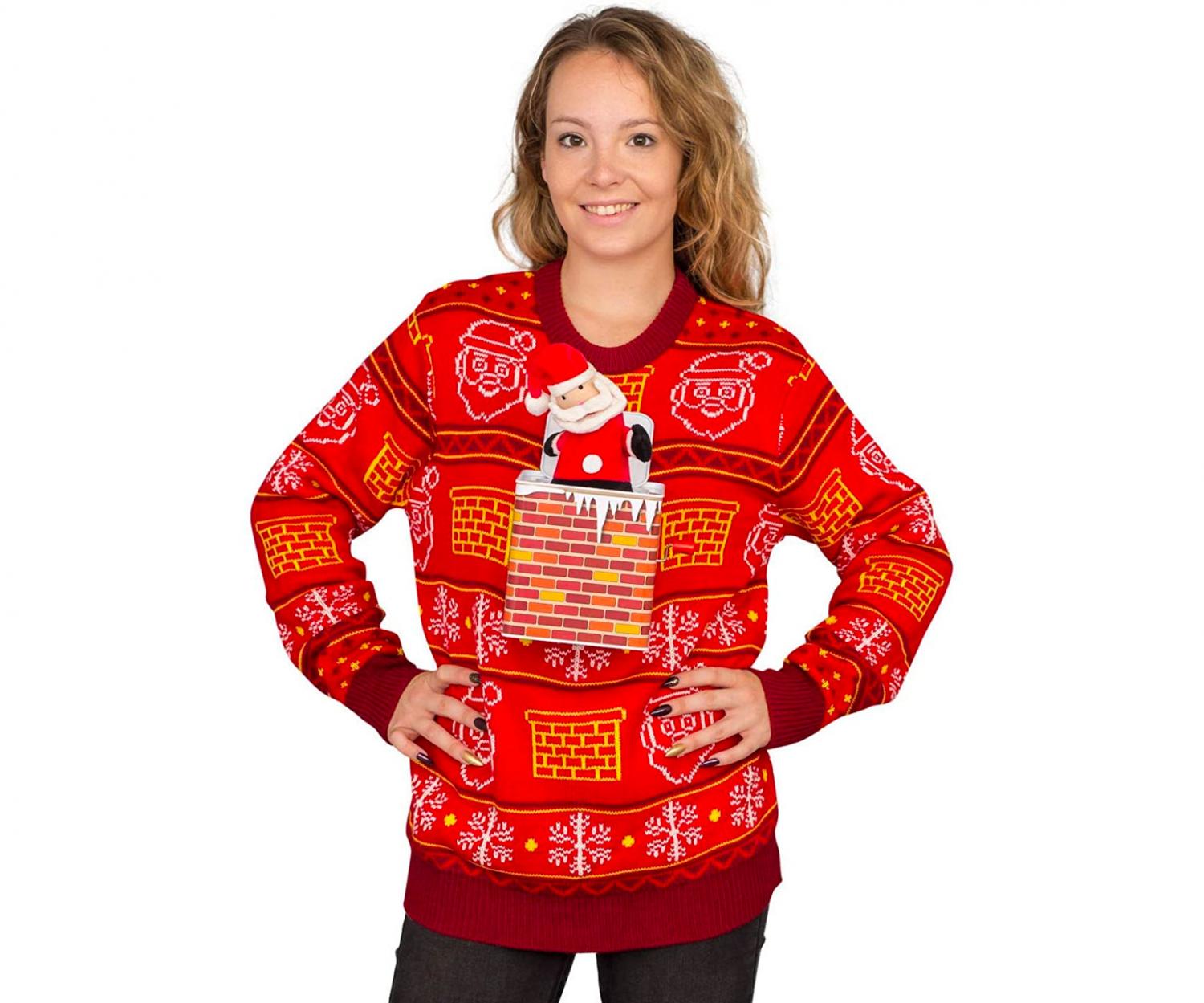 The sweater is standard fit and comes in a bunch of different sizes, so you're sure to find the garment that fits you perfectly. The Jack in the box component is attached to the front of the sweater via velcro strips.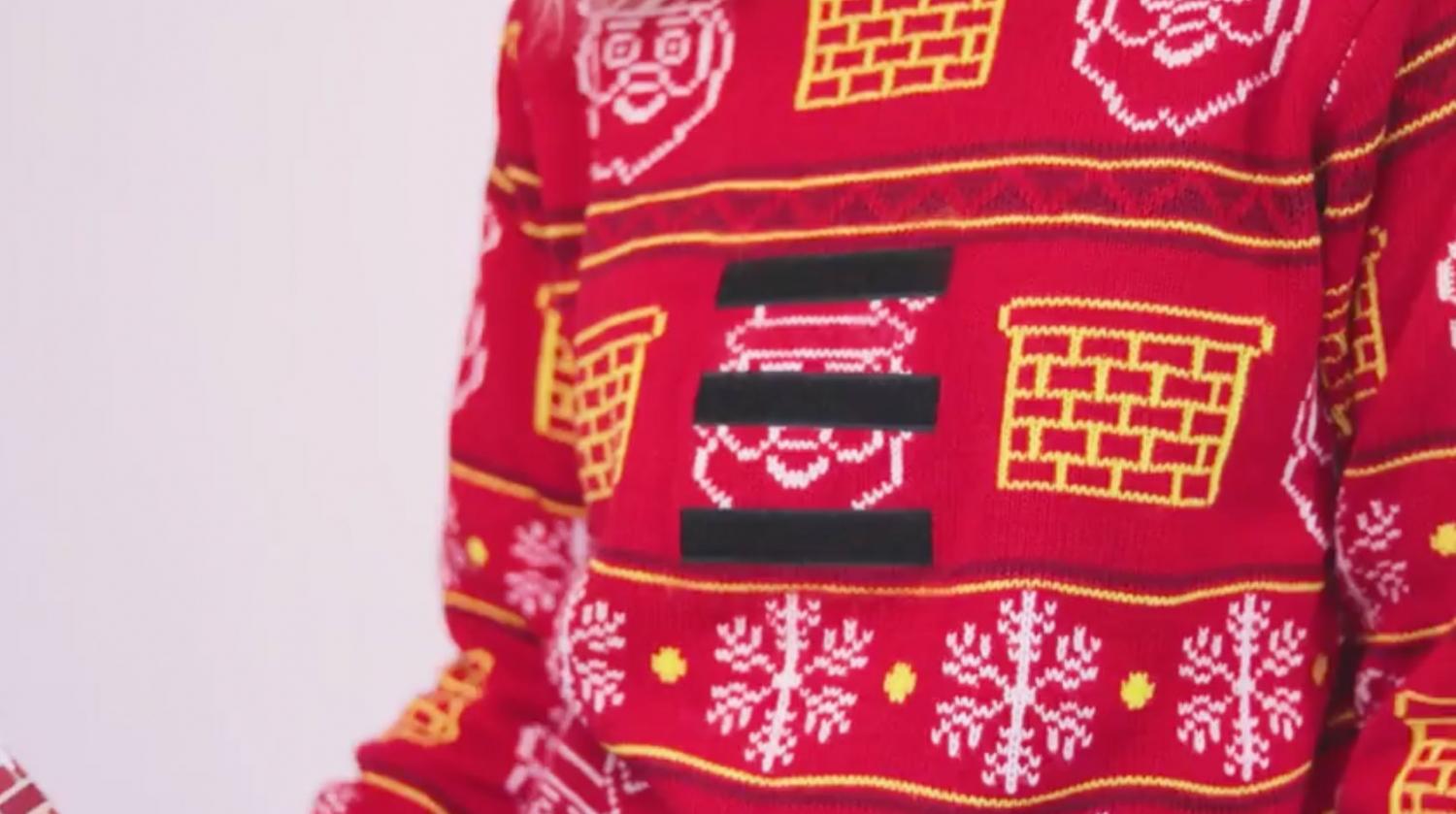 As you turn the lever, the classic toy's music begins to play, only to abruptly stop as the stuffed Santa toy bursts out from the box. Once you're done basking in the glory of this accomplishment, stuff the plush Santa back into the box, close the lid and you're ready to go impress somebody else.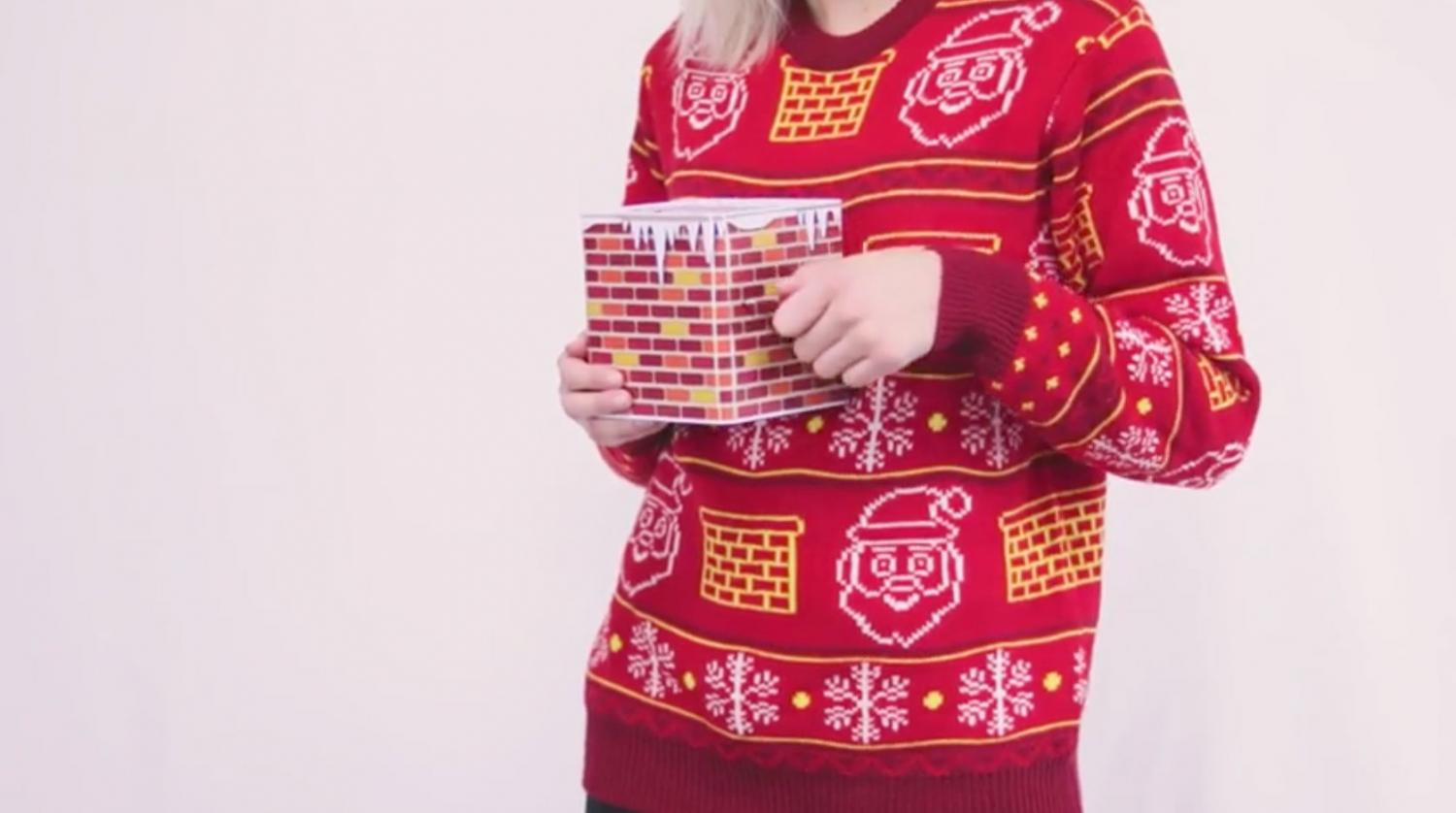 The company that makes the cute 3D Santa sweater, Costume Agent, has a ton of other creative designs to check out, like the 3D basketball hoop sweater or this festive garment that features real red SOLO cups so you can play beer bong with grandma. What a time to be alive!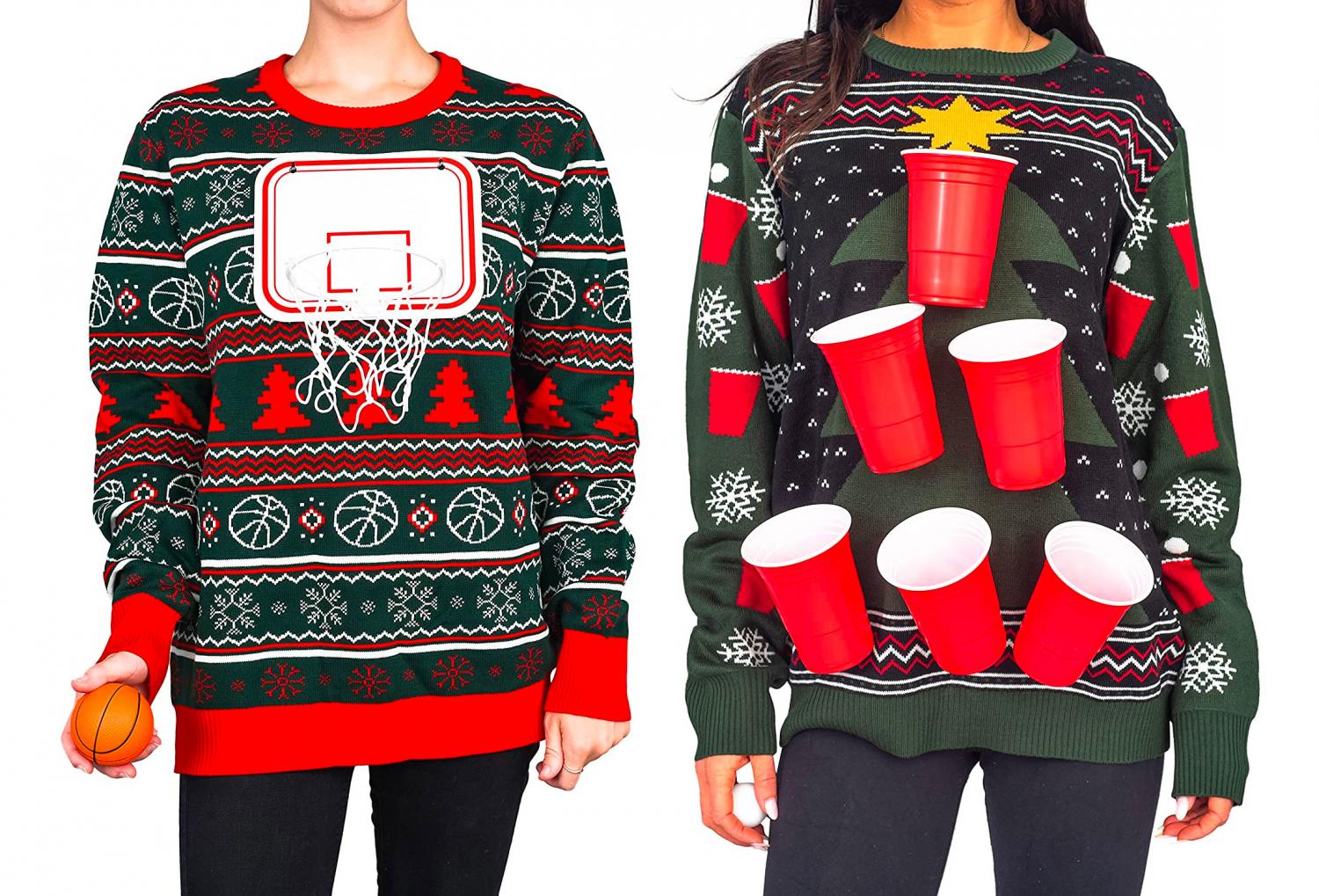 Once you start turning the handle on the Jack in the Box, Christmas music starts playing (Jingle Bells)!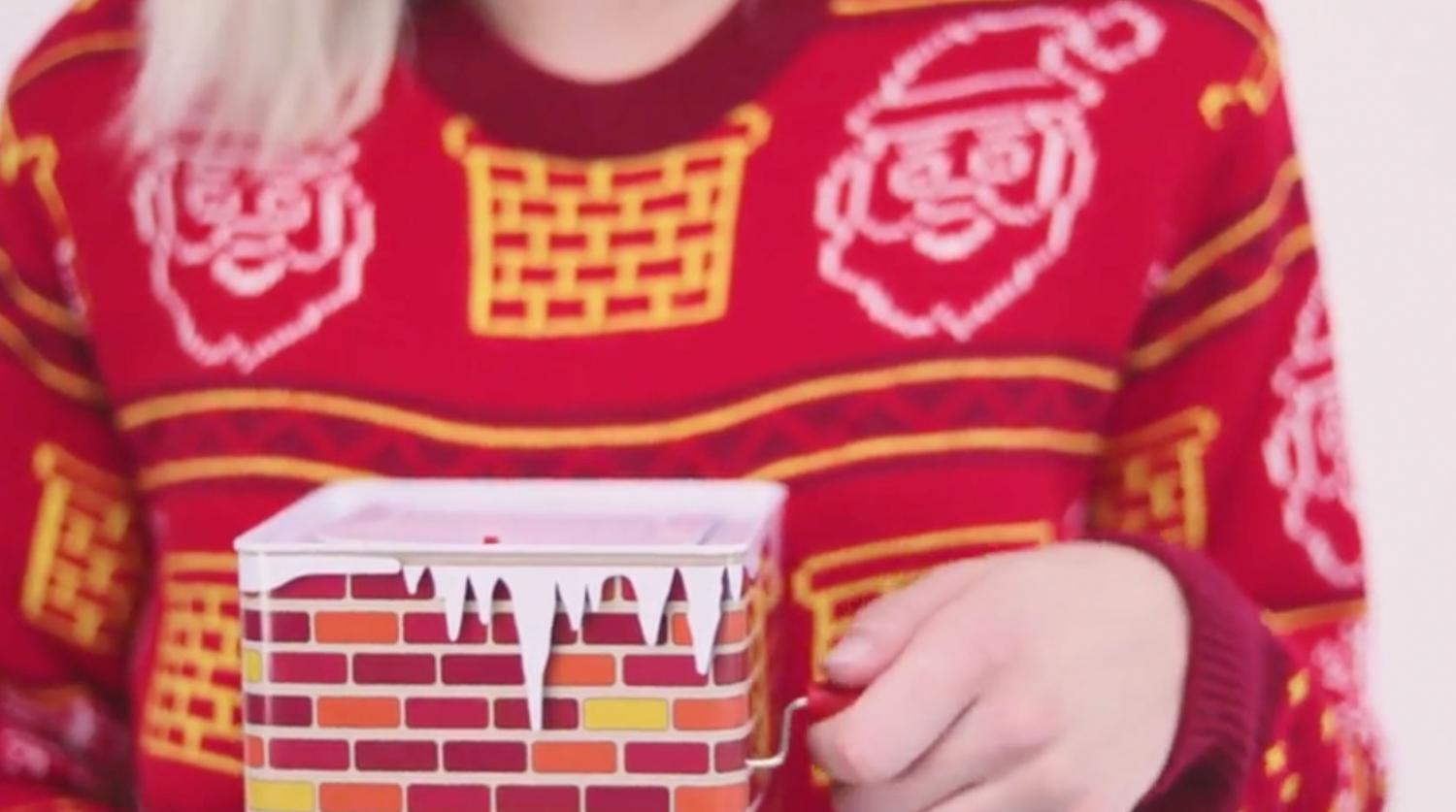 Once you turn the handle enough, Santa pops out of the top and music stops playing!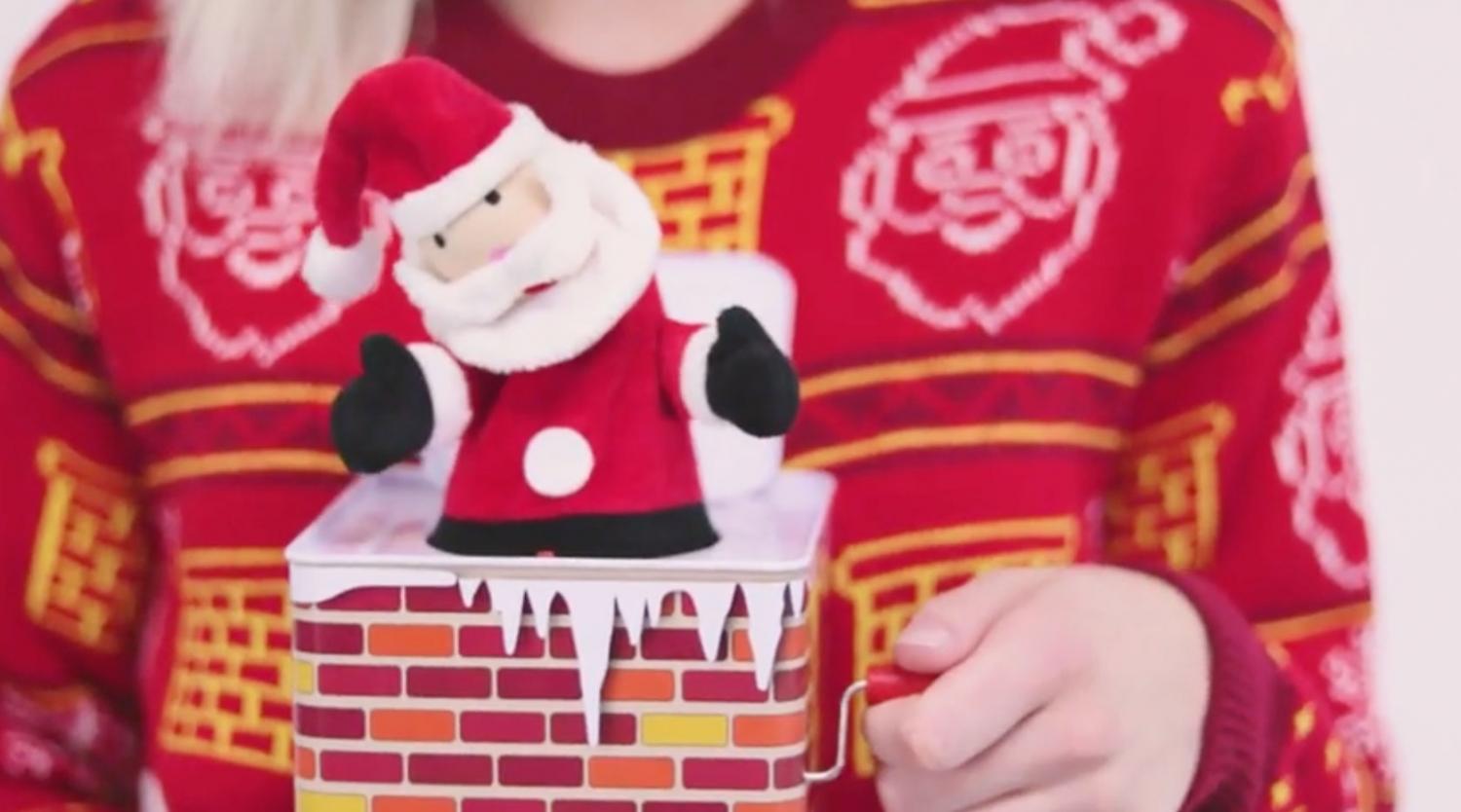 To reset the Jack in the Box, simply stuff Santa back in the box, and start turning the handle again!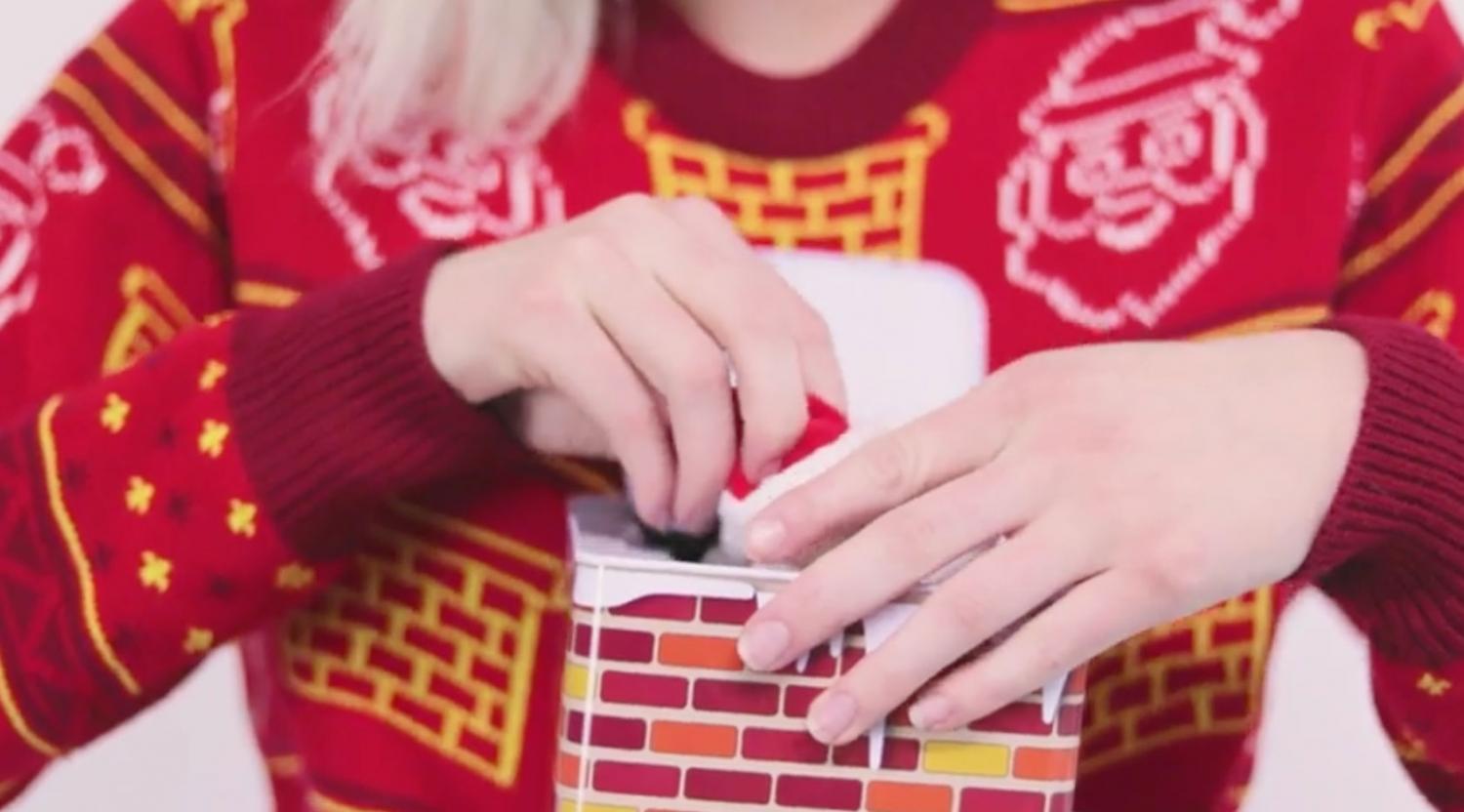 The funny Jack in the Box ugly Christmas sweater is made from 60% Cotton and 40% Acrylic, and comes in sizes ranging from X-Small to 3X-Large!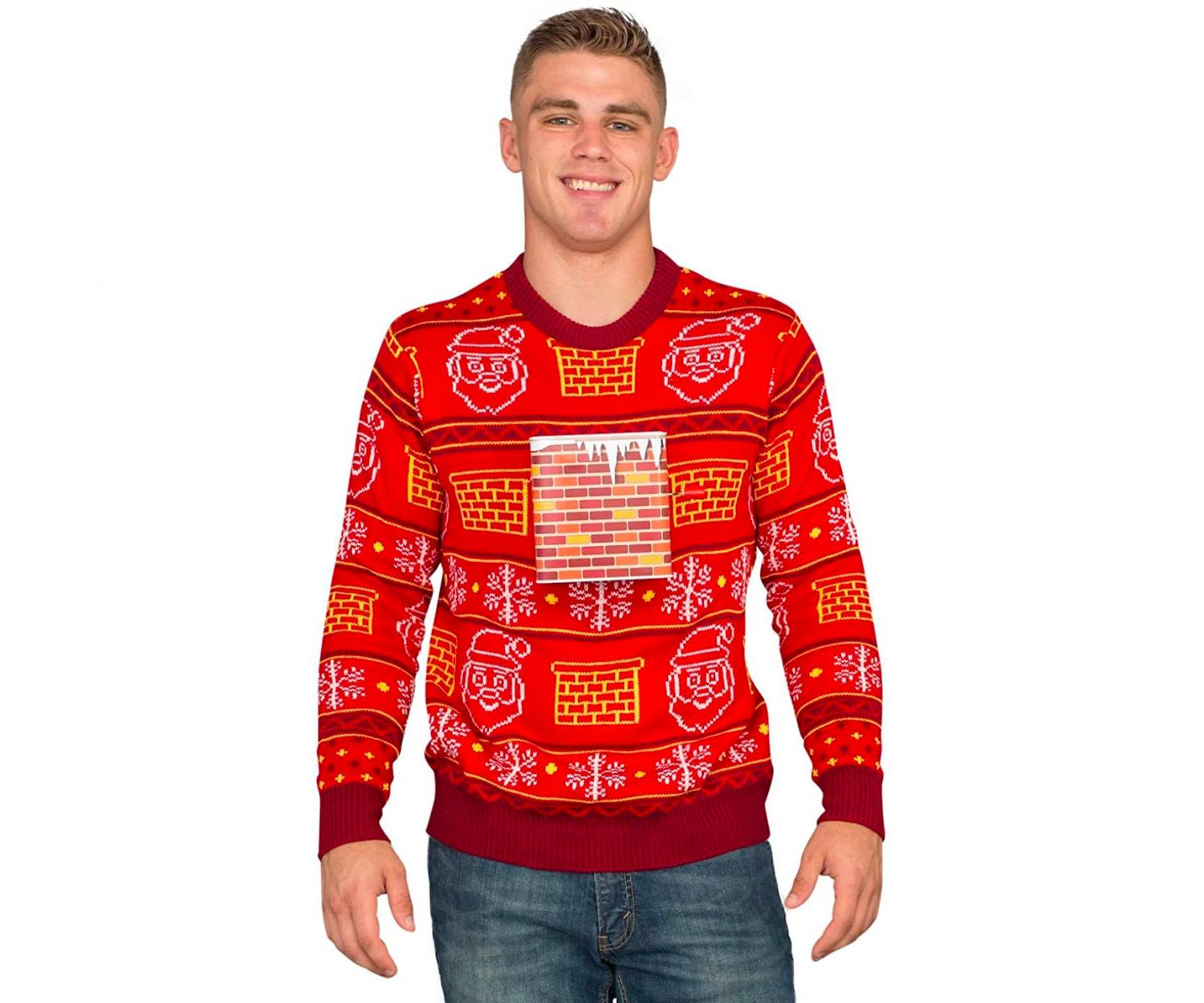 The Jack in the Box Ugly Christmas sweater costs around $38 bucks on Amazon!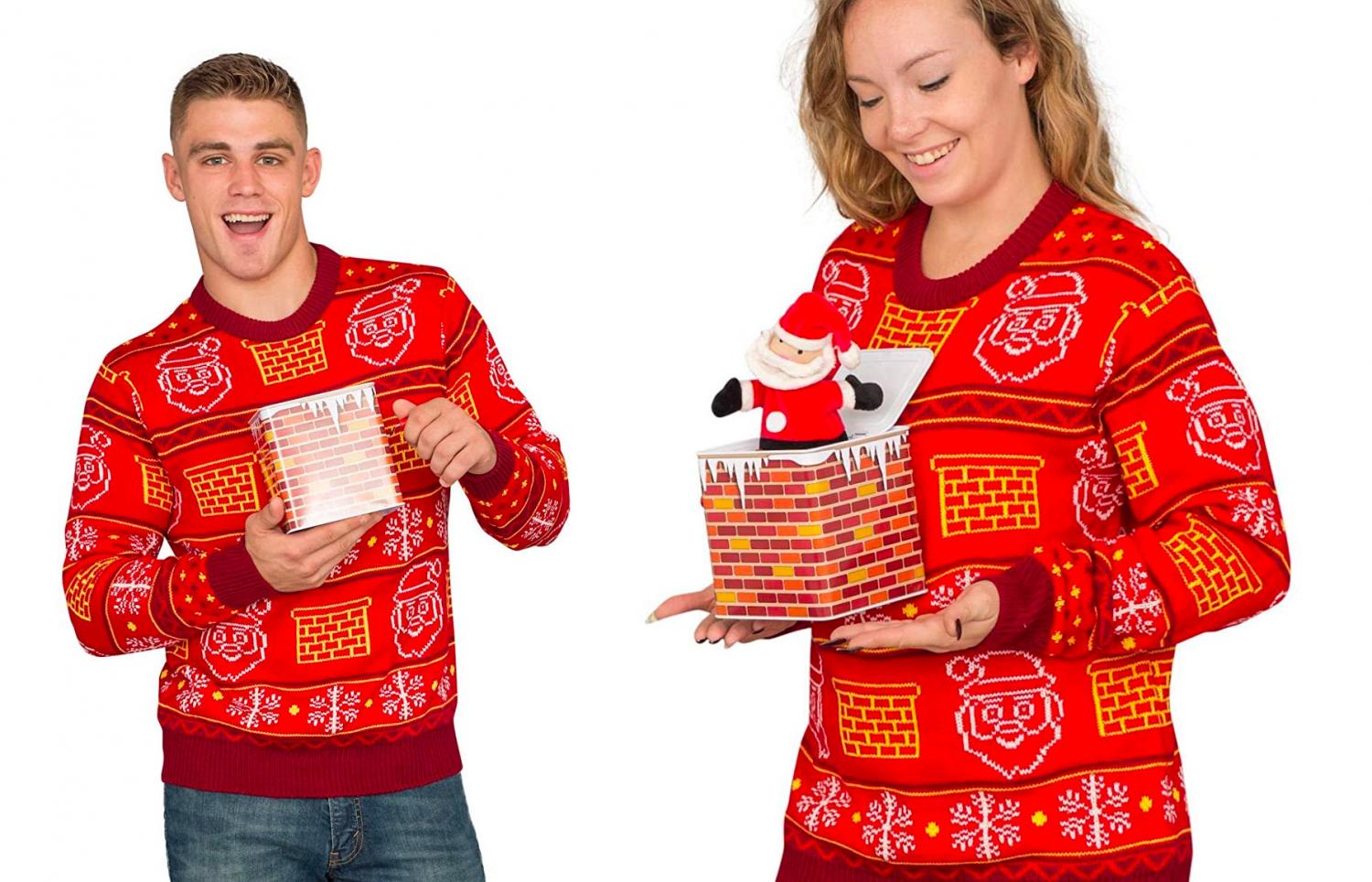 Check out the Jack In the Box ugly Christmas sweater in action via the video below!
Subscribe To Our YouTube Channel