This iPhone Case Charges Your Phone With an Internal 5000 mAh Battery
By Ryan on 12/04/2015 8:35 AM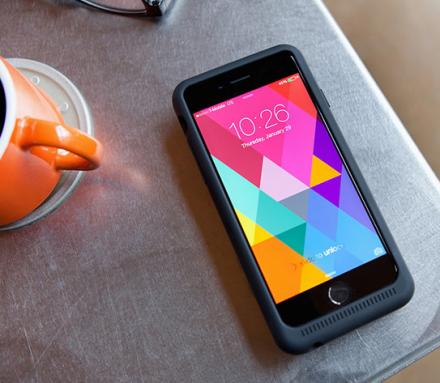 Phone makers now-a-days seem to try to make the thinnest phones possible, and while they sure look nice, sleek, and quite beautiful, they compromise the amount of battery you can put inside of it, which is one of the most important things about a phone. This iPhone case takes a normal case and jams a battery inside of it so that you will pretty much always have a full battery. The case not only just provides battery power but also acts as a powerful case against drops and damages, and also has forward facing speaker holes that project the sound from your speakers forward instead of down. Plus the case has a super slim design, so that even with an added battery power it still won't add a lot of bulk to your phone.
Made by Limefuel, a mobile technologies company that's based out of Bolder Colorado, the iPhone case that charges your phone has a set of LED indicator lights on the back of the case that tells you how much battery is left in the case, and with a 5,000 mAh battery inside the case, it should be able to charge your iPhone 1.5 times over.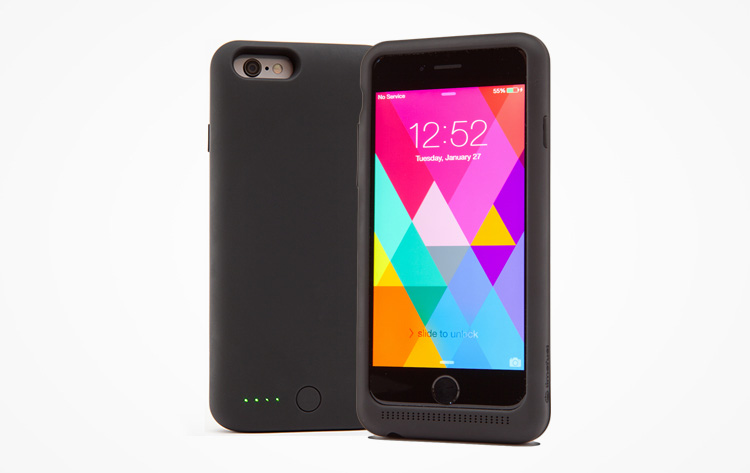 Currently compatible with the iPhone 6 and 6s models, the iPhone case that charges your phone has an auto-off function that turns off when your phone is fully charged, takes 5 hours to fully charge the case, provides easy access to your camera, flash, all your buttons and your headphone jack, is made from lithium polymer, is black in color, and measures 6 inches long x 3 inches wide x 0.75 inches deep.