Instant Air Hockey Game
By Ryan on 11/02/2015 2:01 AM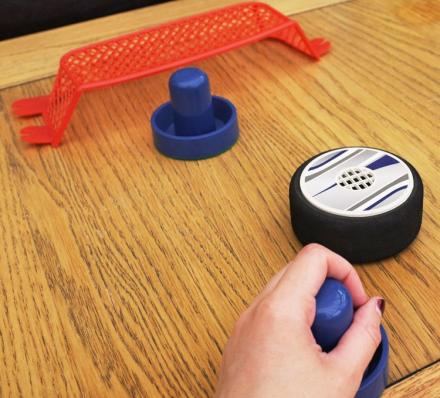 You know what never made sense to me about air hockey? They make the entire table push air out of it to make one little puck be able to float around more easily, which seems like quite a waste of energy when you could simply put a few batteries into the puck and just make that float. Which is exactly what the people who made the Instant Air Hockey game did. The game consists of 2 goal pieces, two paddles, and a puck that's powered by batteries which pushes air out of the bottom of it to make it float around just like it's on an actual air hockey table. A perfect gift idea for any air hockey lover that's just too cheap to shell out hundreds or even thousands of dollars for an actual air hockey table, the instant air hockey game is set up in seconds and costs a fraction of an actual table.
The Instant Air Hockey game should be played on a durable flat surface for optimal playing conditions, is meant for just two players, unless you purchase two extra paddles, in which case you could play teams, and the puck is powered by 2 AAA batteries which are not included, and measures roughly 1 inch thick x 3 inches in diameter.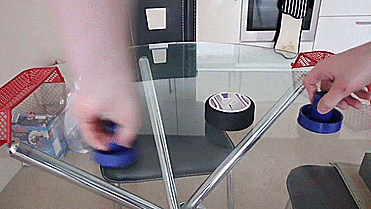 Check out a review of the Instant Air Hockey game in action via the video below.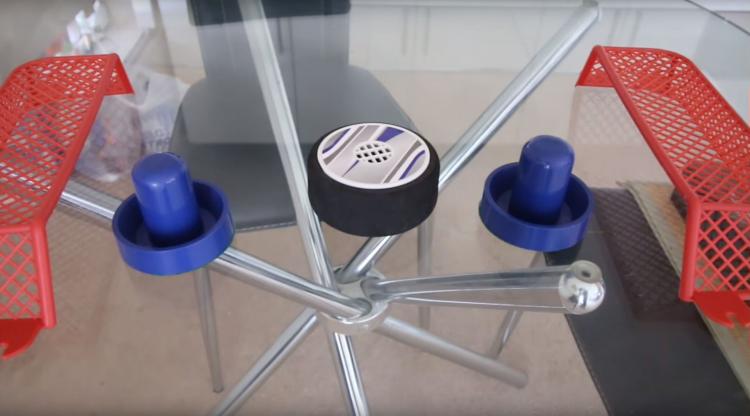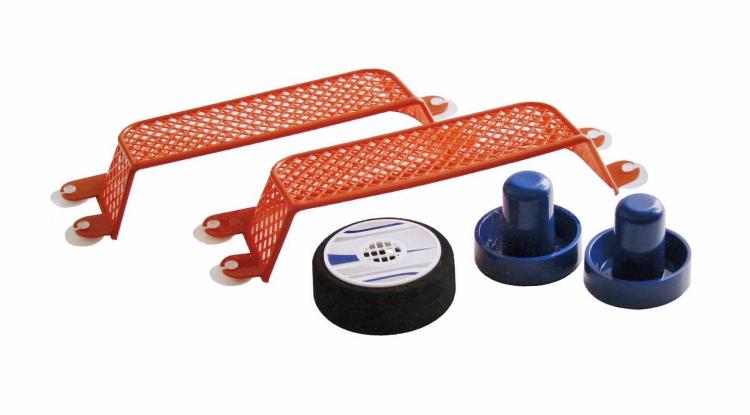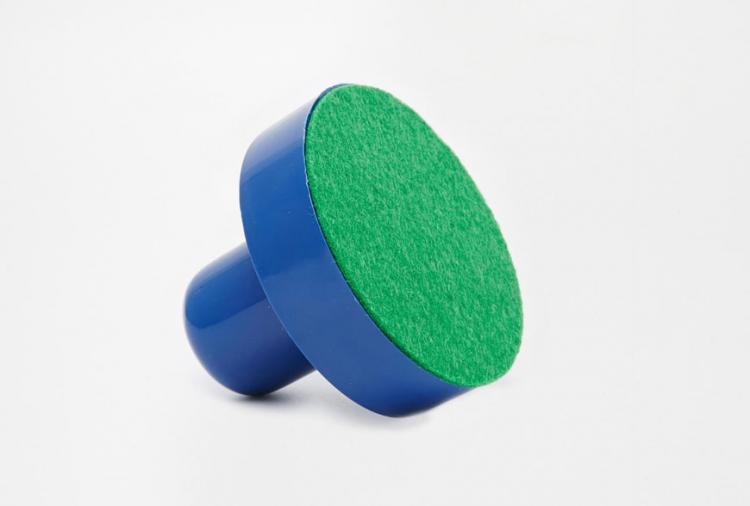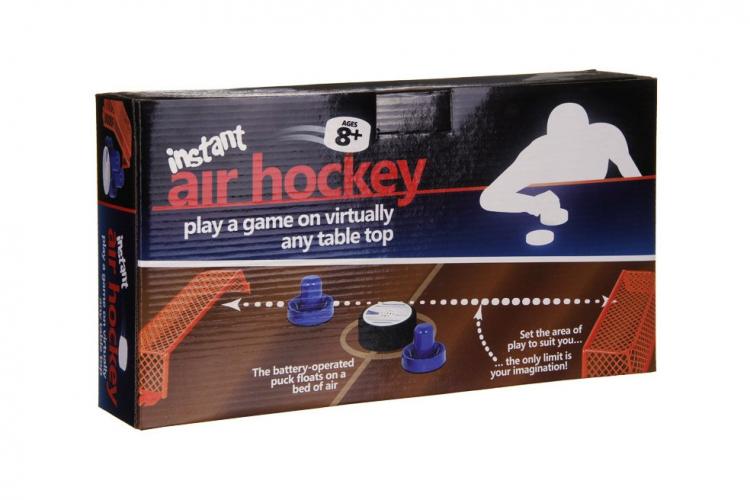 Subscribe To Our YouTube Channel