This Inflatable Sunbathing Pool Lounger Doubles as a Mini Pool
By Ryan on 06/09/2022 8:42 AM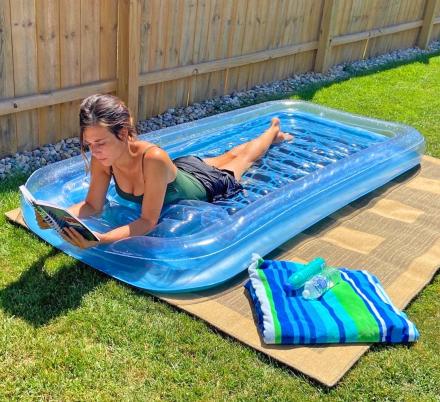 Get a new best friend to take you through the summer without getting too hot. Perfect for social distancing with family and friends, especially with the expected tightening of restrictions. Depending on your creativity, you could create a personal outdoor oasis to spend hours outside in the sun while remaining cool. You can bask outside listening to podcasts or catching up with the latest reads. No swimming pool, no problem, just fill with baby with water for a cooling sensation outside.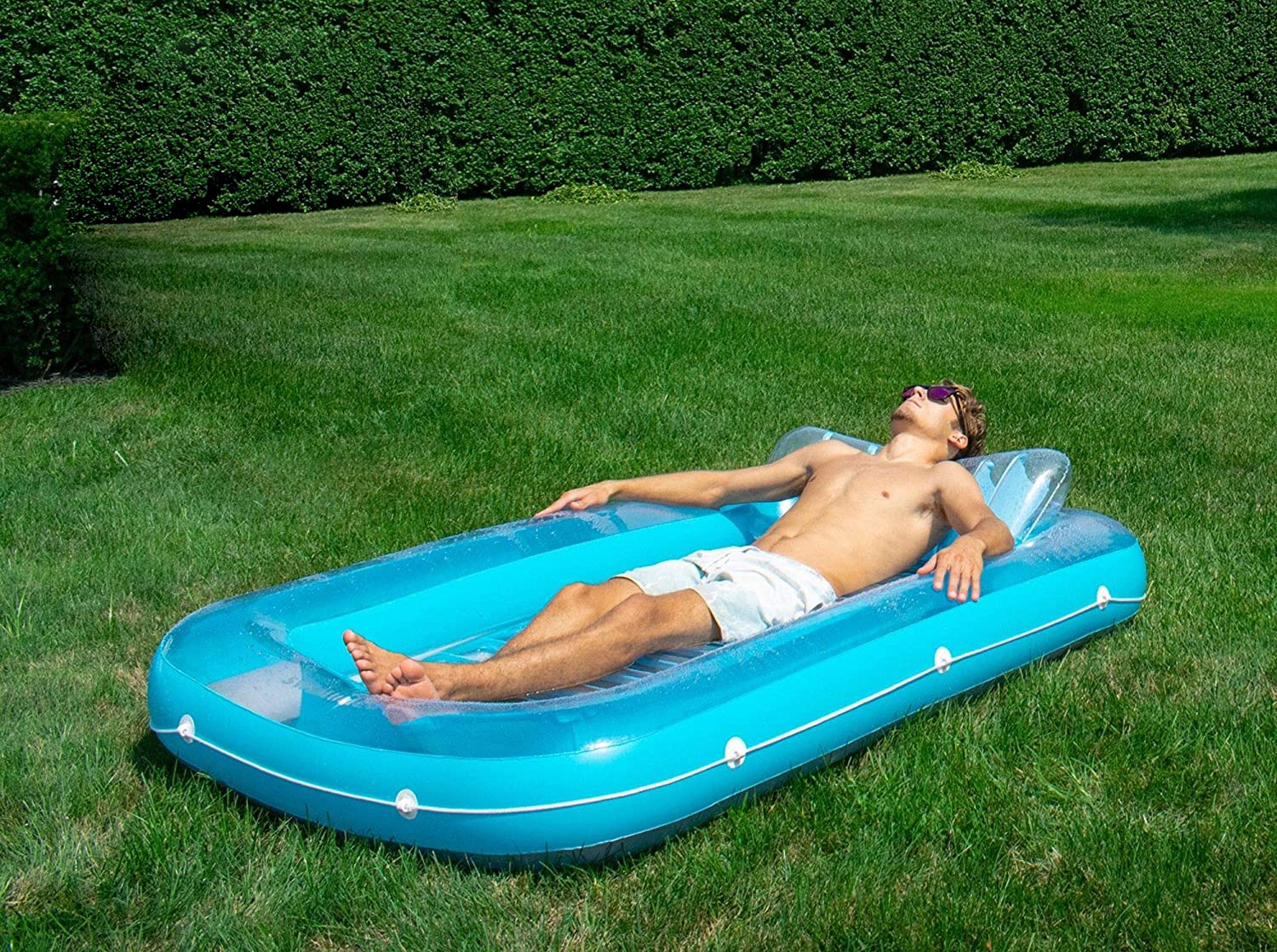 Forget an oasis, your new best friend is more like a summer sanctuary in your backyard. Every summer, record-breaking temperature highs are being recorded, so keeping cool and beating the heat is a priority.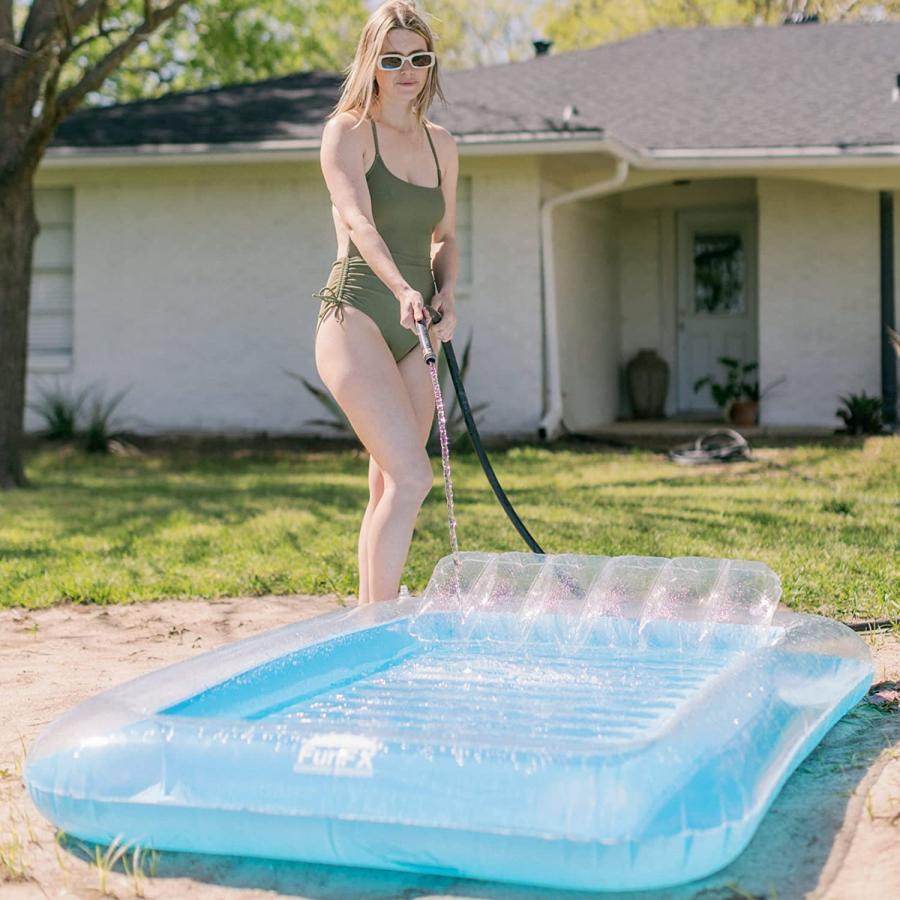 This inflatable floating sunbathing tab is no regular pool float. It's constructed with heavy-duty vinyl with a ribbed interior for maximum comfort. The tub has an integrated removable headrest for more relaxation in the sun if you want it. Built for the ultimate lounging experience and designed for comfort on and off the water.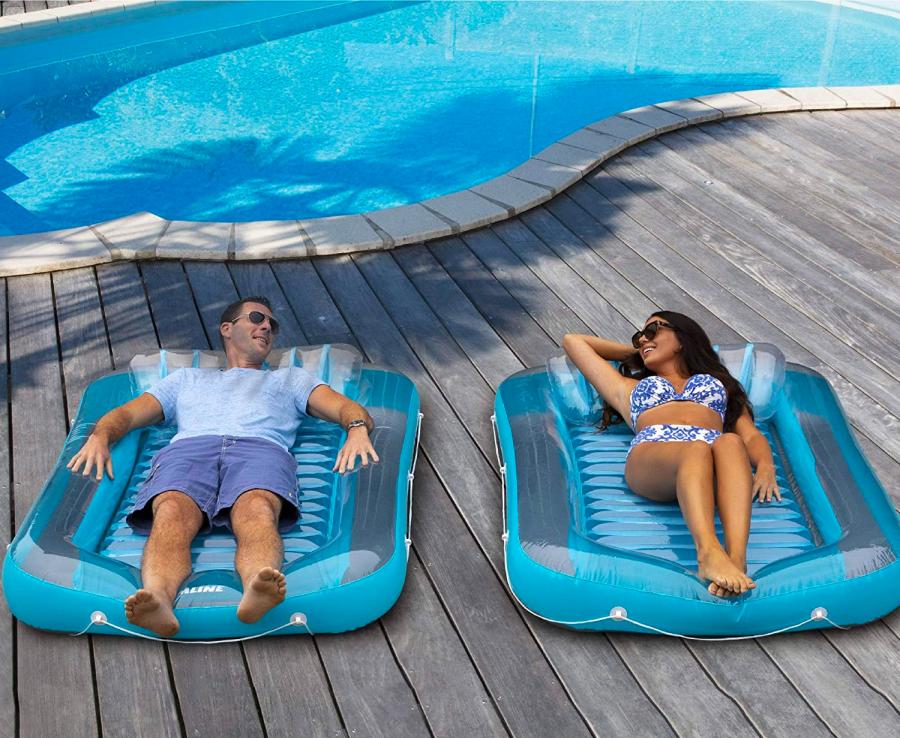 Yes, you heard it, this outdoor sunbathing tab can double up as a mini water station, just fill the interior with water and cool down for summertime. The clear top design is for maintaining coolness even in the scorching summer sun.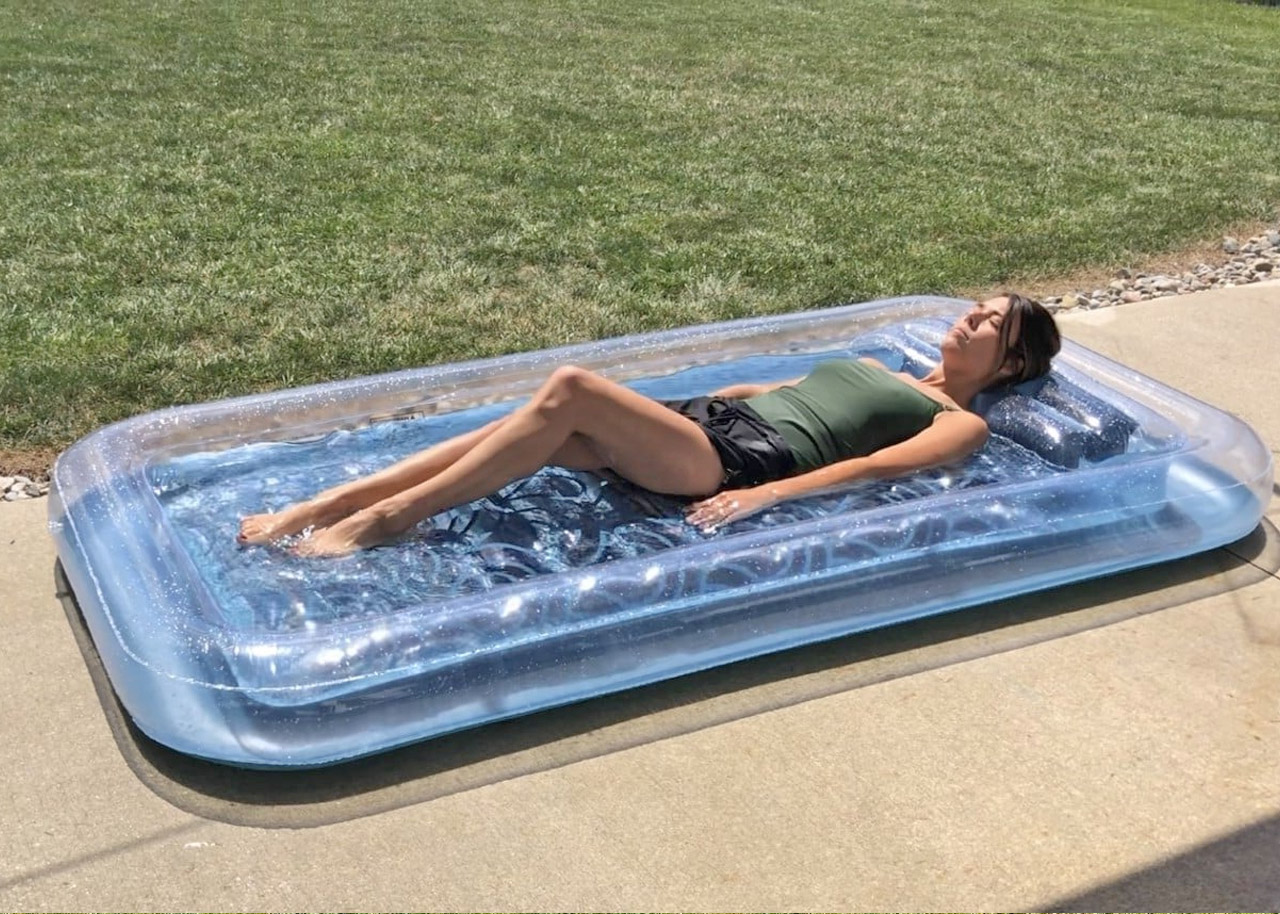 Source
The tub features a cool blue design, the soft blue color is perfect for summertime pictures to tease your followers on the gram. It's constructed with high-quality, durable, UV-resistant vinyl with a patch kit included. It features integrated pad eyes and grab line for stability while floating. The grab line also makes it easy to maneuver around the water and bring all your floating accessories.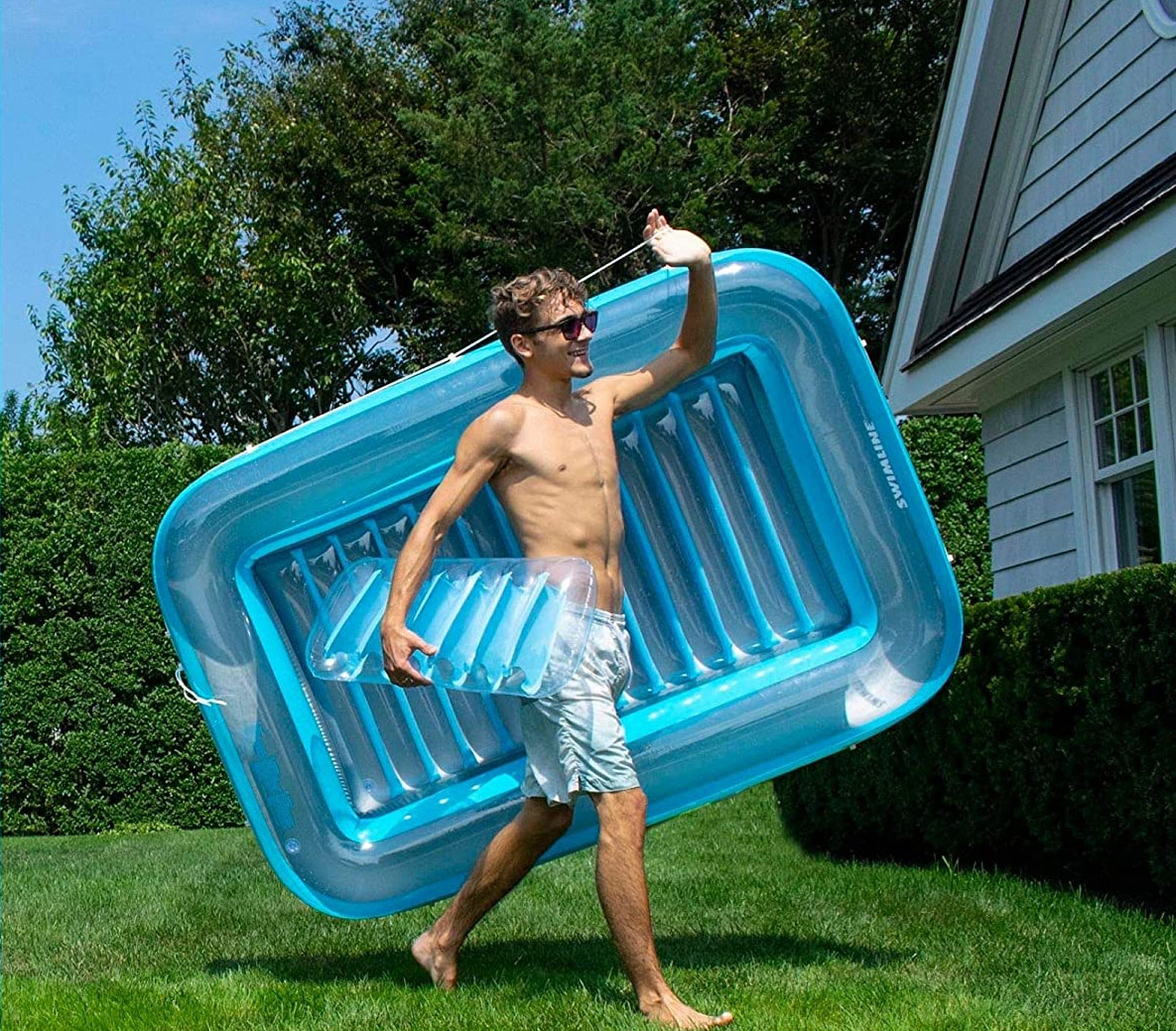 The ribbed interior is extra buoyant and will keep you high off the water for maximum exposure. Keep cool and comfortable in the summer heat with this inflatable sunbathing tub that is the perfect size for any backyard, deck, apartment, patio, and just about any space.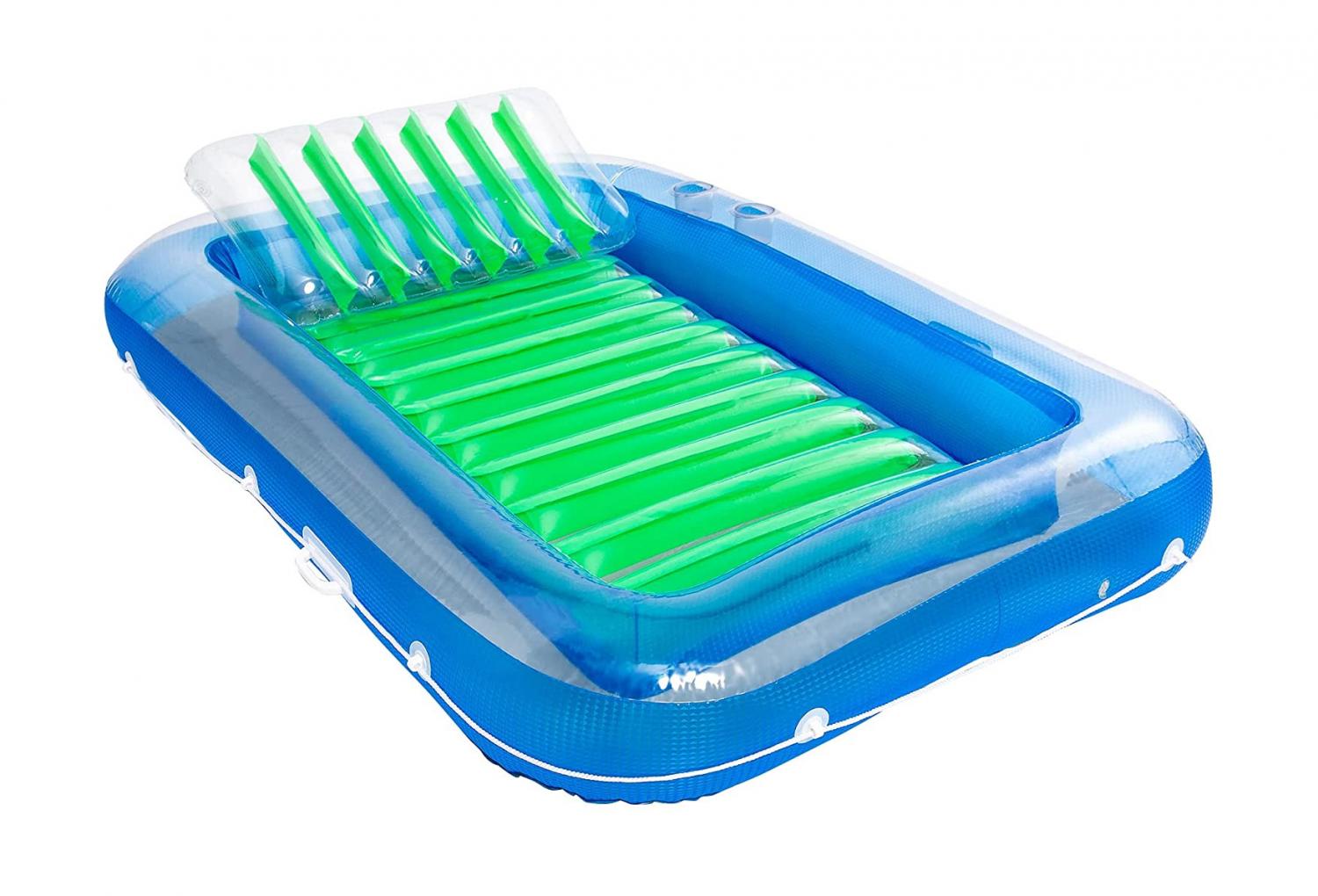 This outdoor marvel measures 70 x 46 x 8 In. and weighs a manageable 5.3 pounds. It's easy to carry around even when inflated and simple to fold up for storage or traveling. Whether it's chilling poolside alone or with family and friends this sunbathing tub is cool and comfortable out in the sun.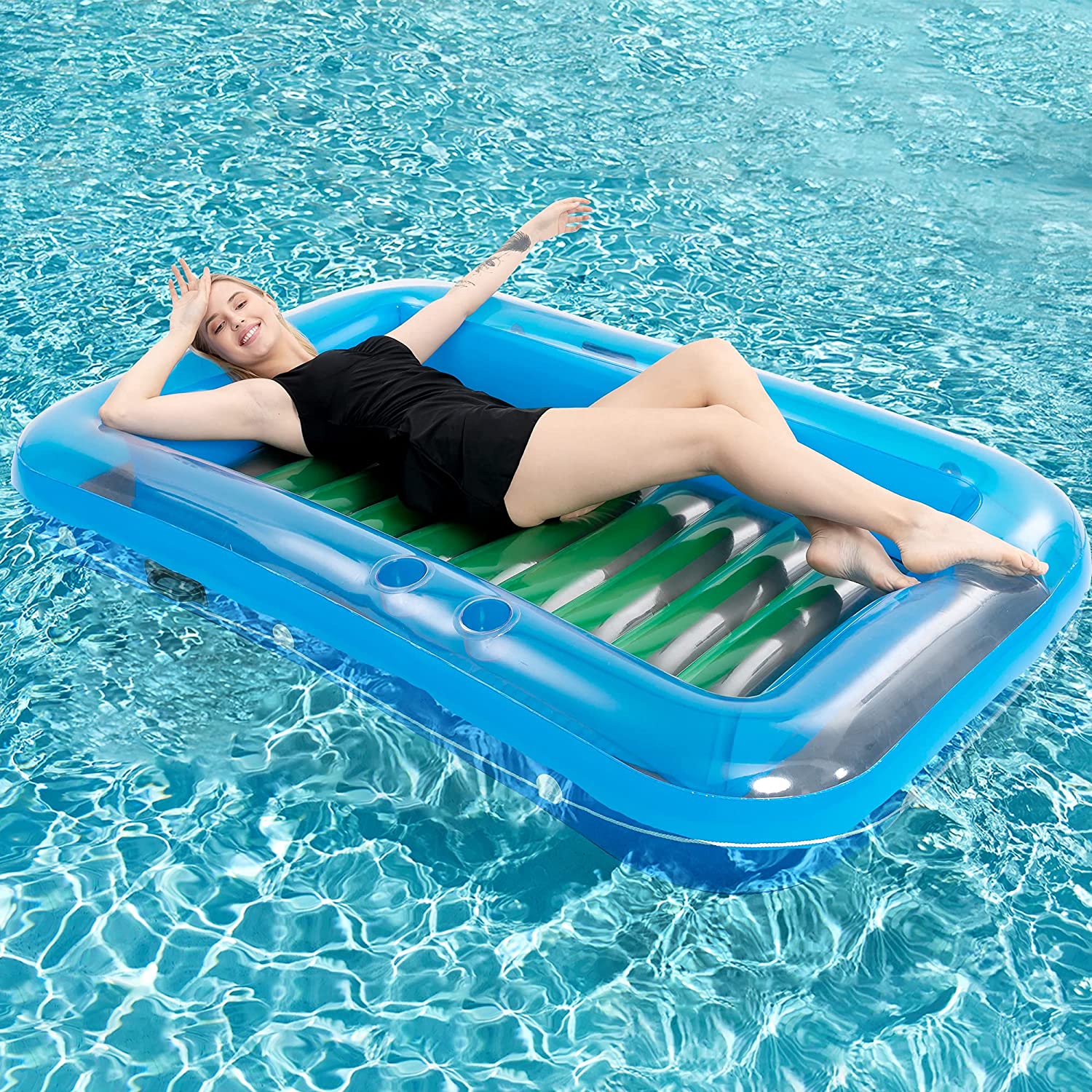 It's not just for swimming pools, this baby can get you more adventurous like on the beach, lake, rivers, etc. Create your own personal heaven with this tub in your backyard and the summer will hit differently from now onwards.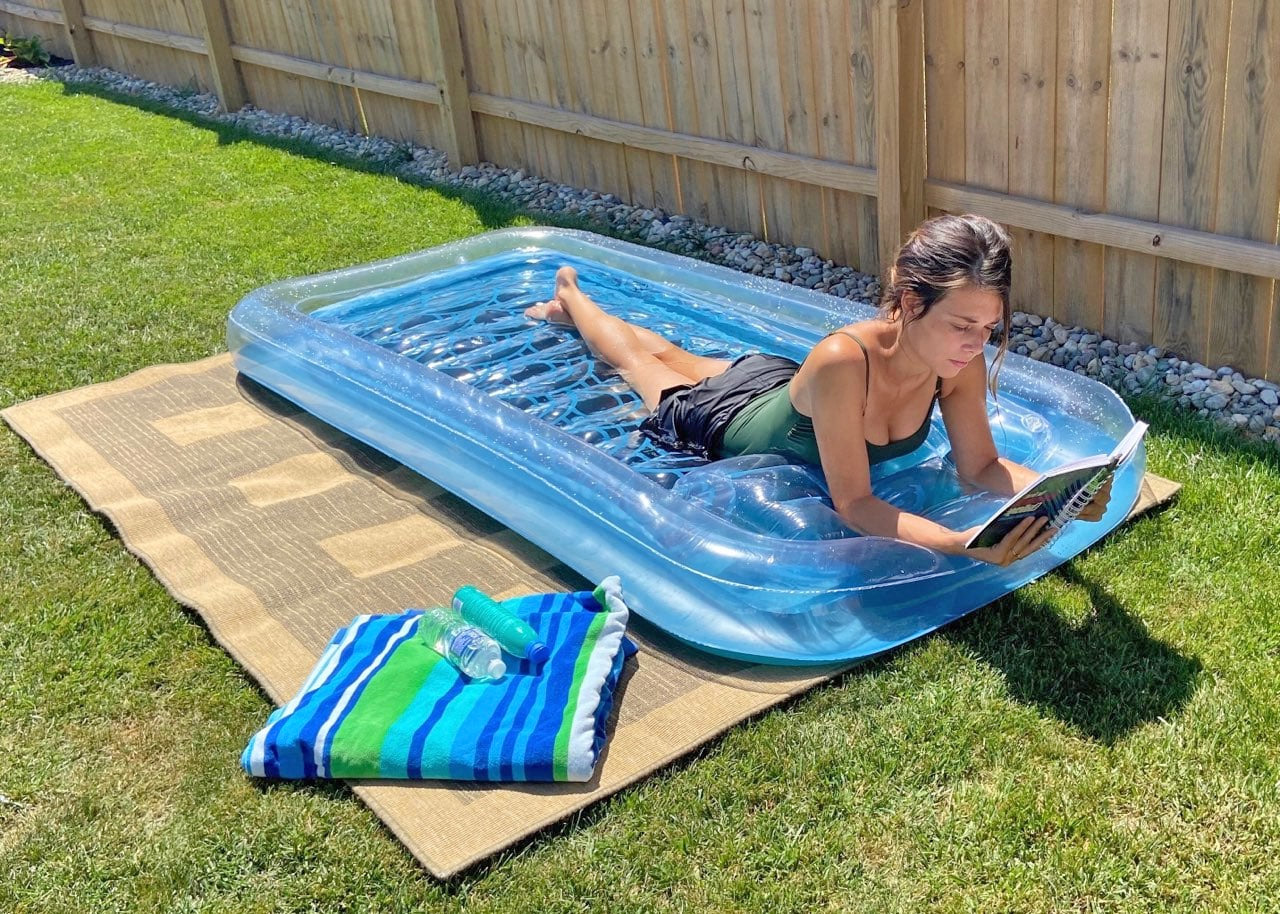 Source
Just fill this inflatable sunbathing tub with water and enjoy the summer days in your backyard or out on the beach or lake. It's easy to clean and even easier to inflate, so don't expect any difficulties there.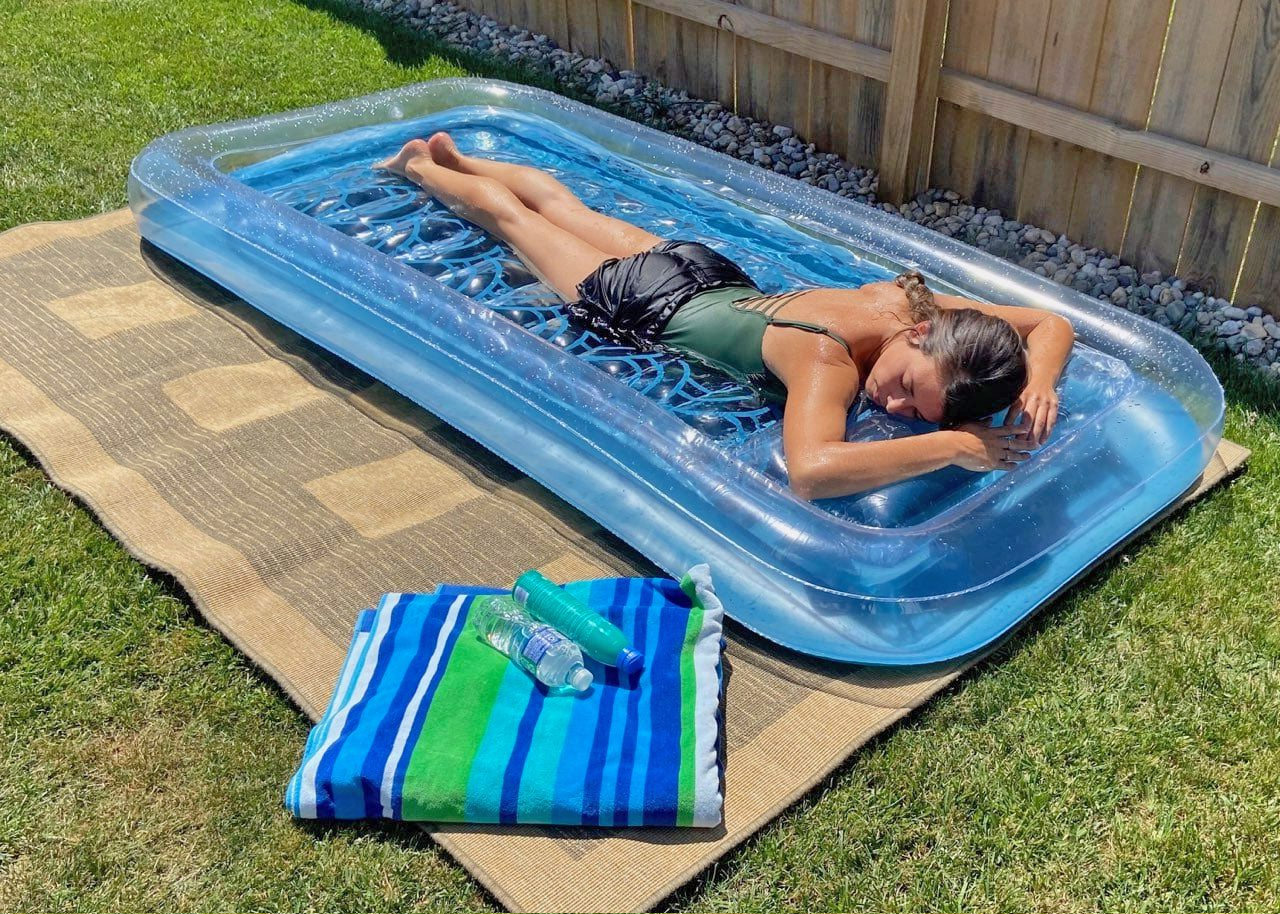 Source
Make your summers memorable from now onwards with this amazing tub that is super comfortable, reliable, and durable. The material used is really good and the design is cool and catchy to the eyes, good for summertime pictures too!! This is the inflatable sunbathing tub to have for the ultimate lounging experience.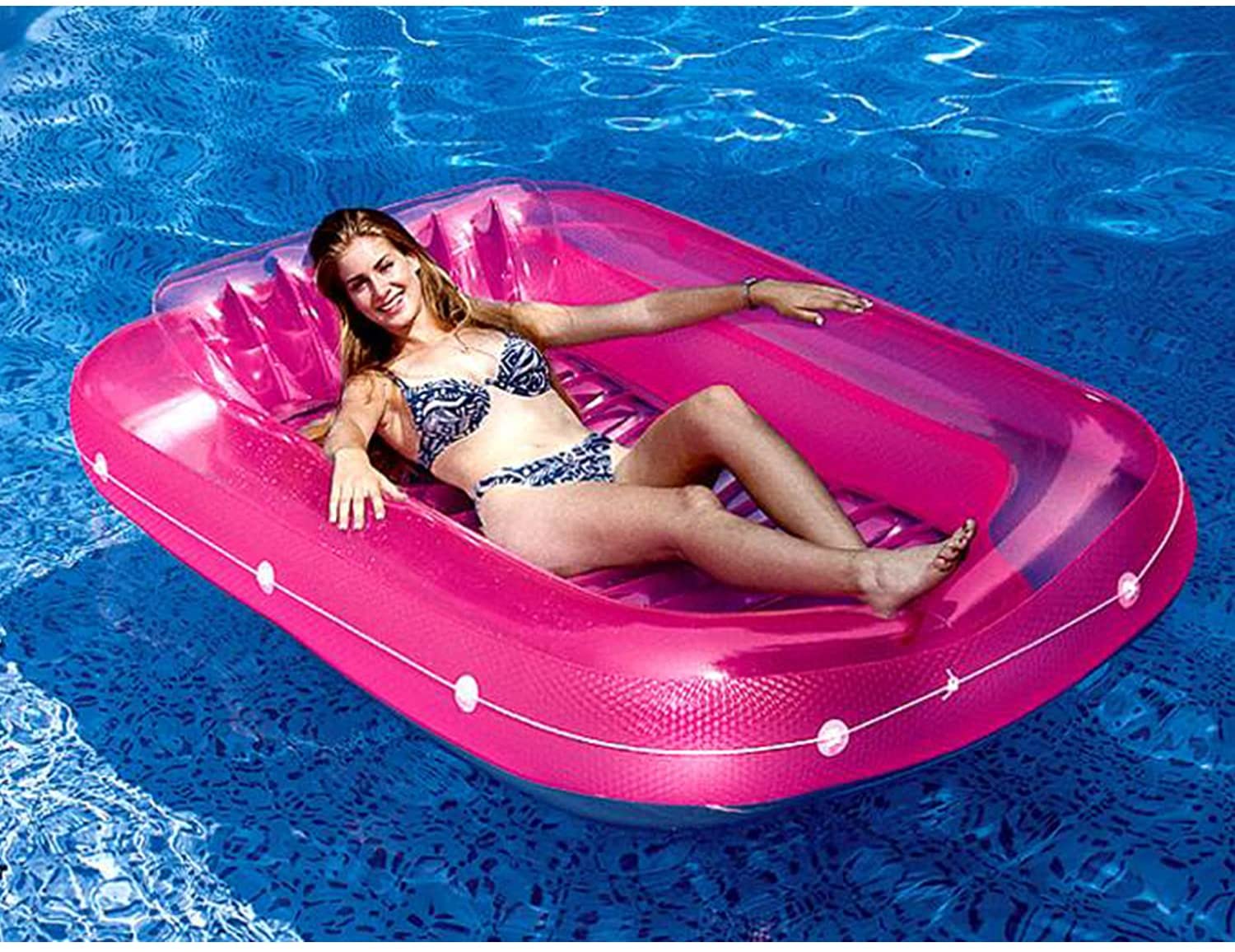 You can even get a giant version of the inflatable sunbathing tub here!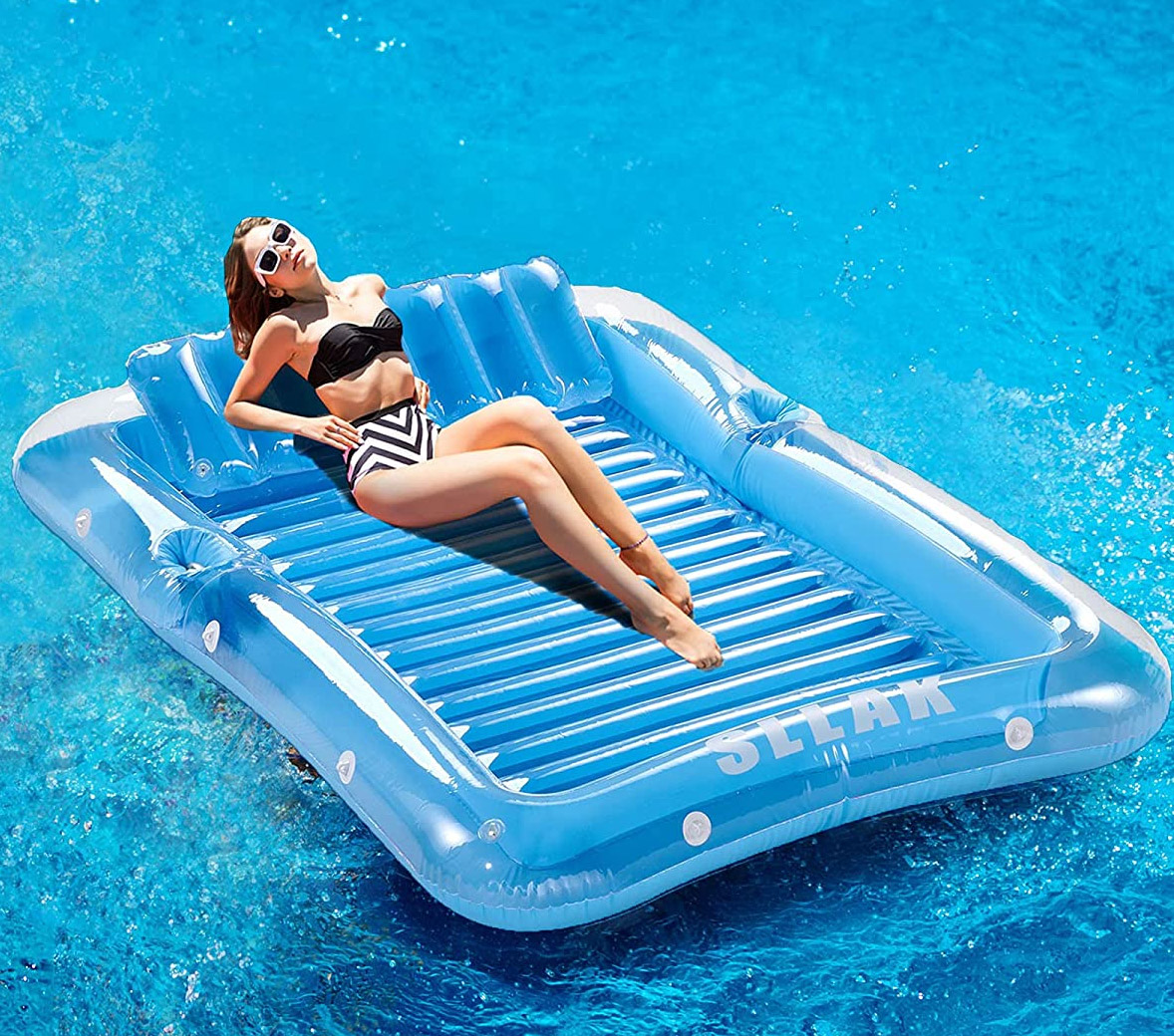 There's a bunch of different versions of the inflatable sunbathing tub lounger with many different colors and designs to choose from!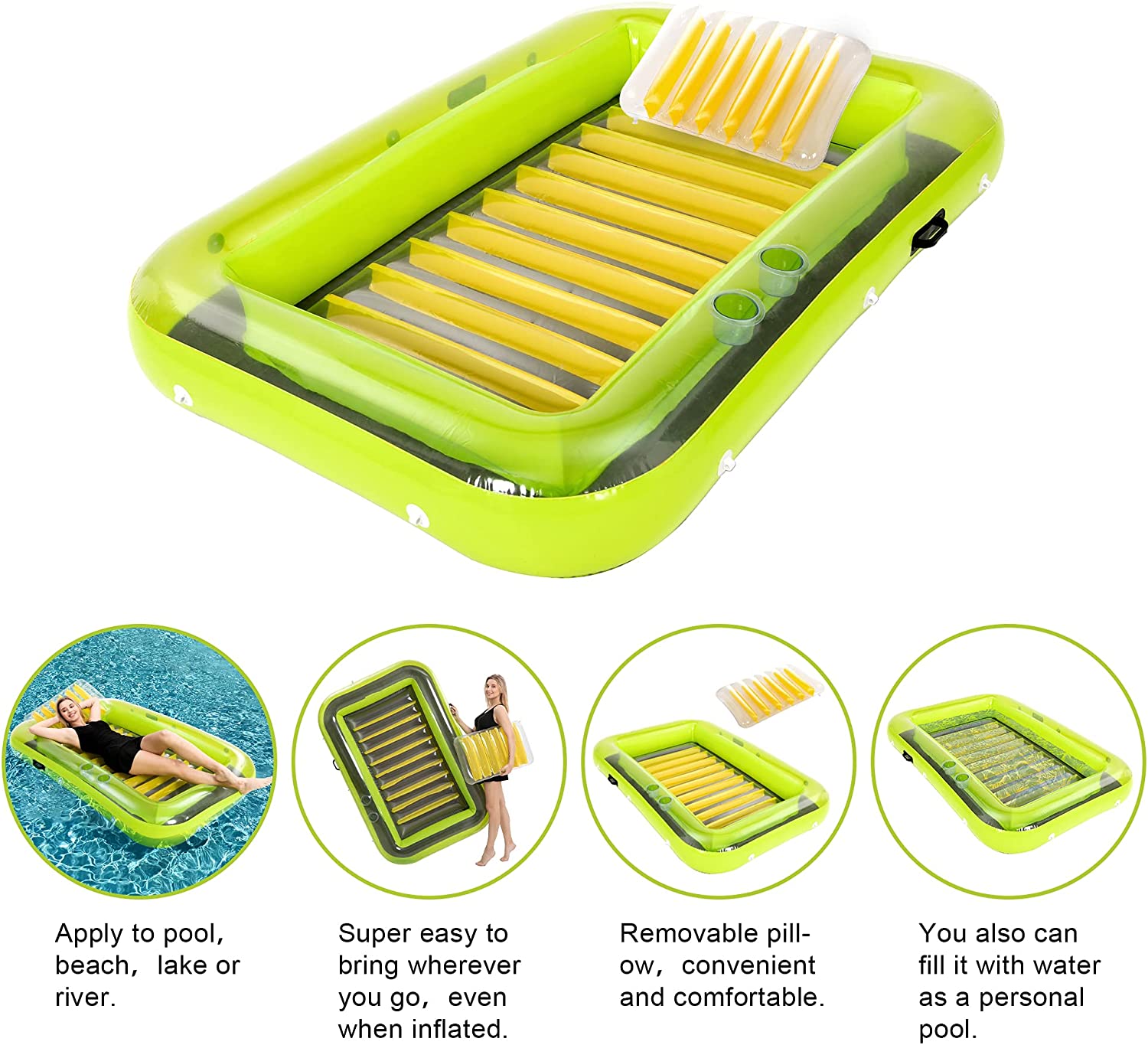 Most versions of the inflatable sunbathing lounger mini pool comes with an inflatable pillow which makes it the ultimate relaxation spot!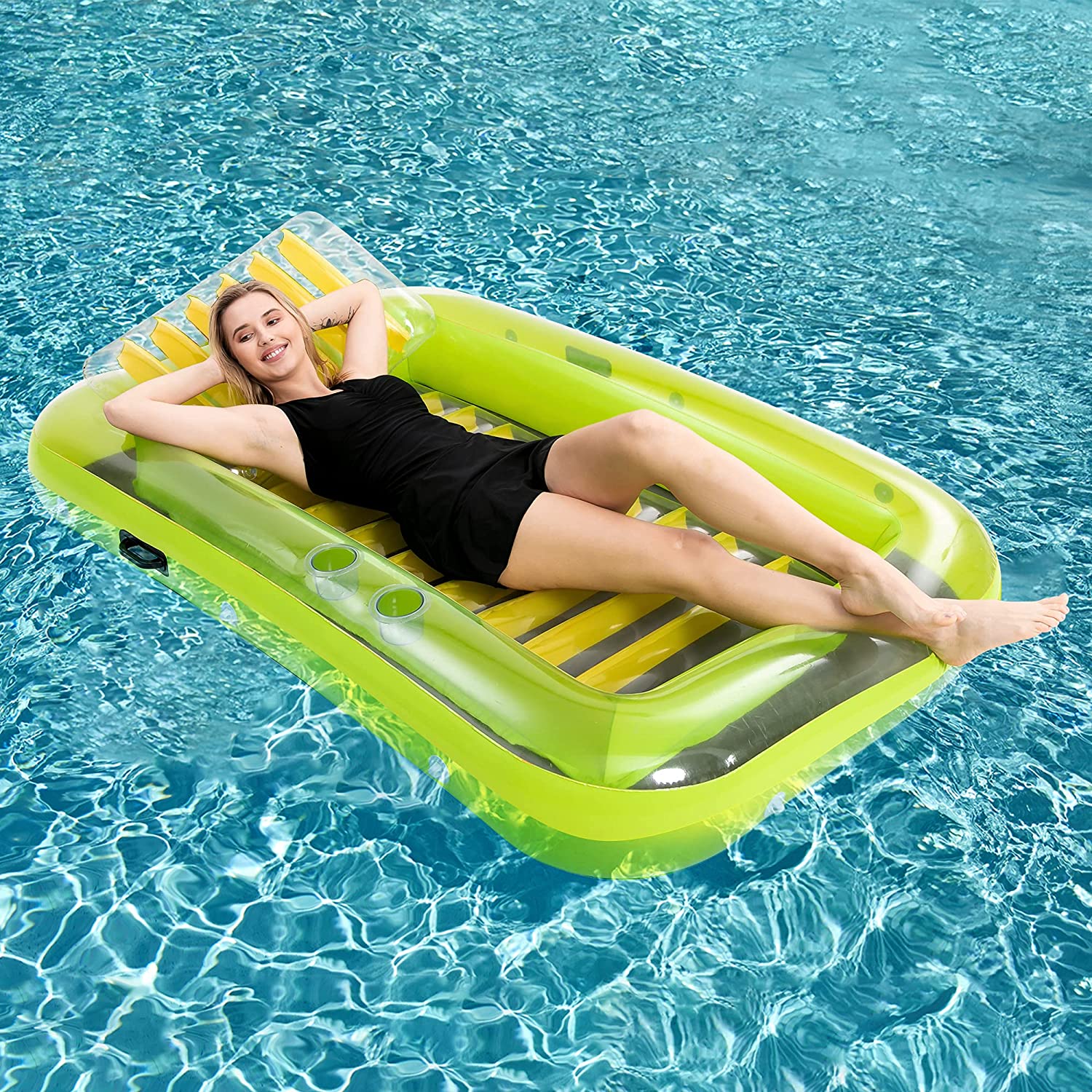 Instead of filling it with water, you can actually throw it onto the water to lounge in the pool, on the lake, river, etc...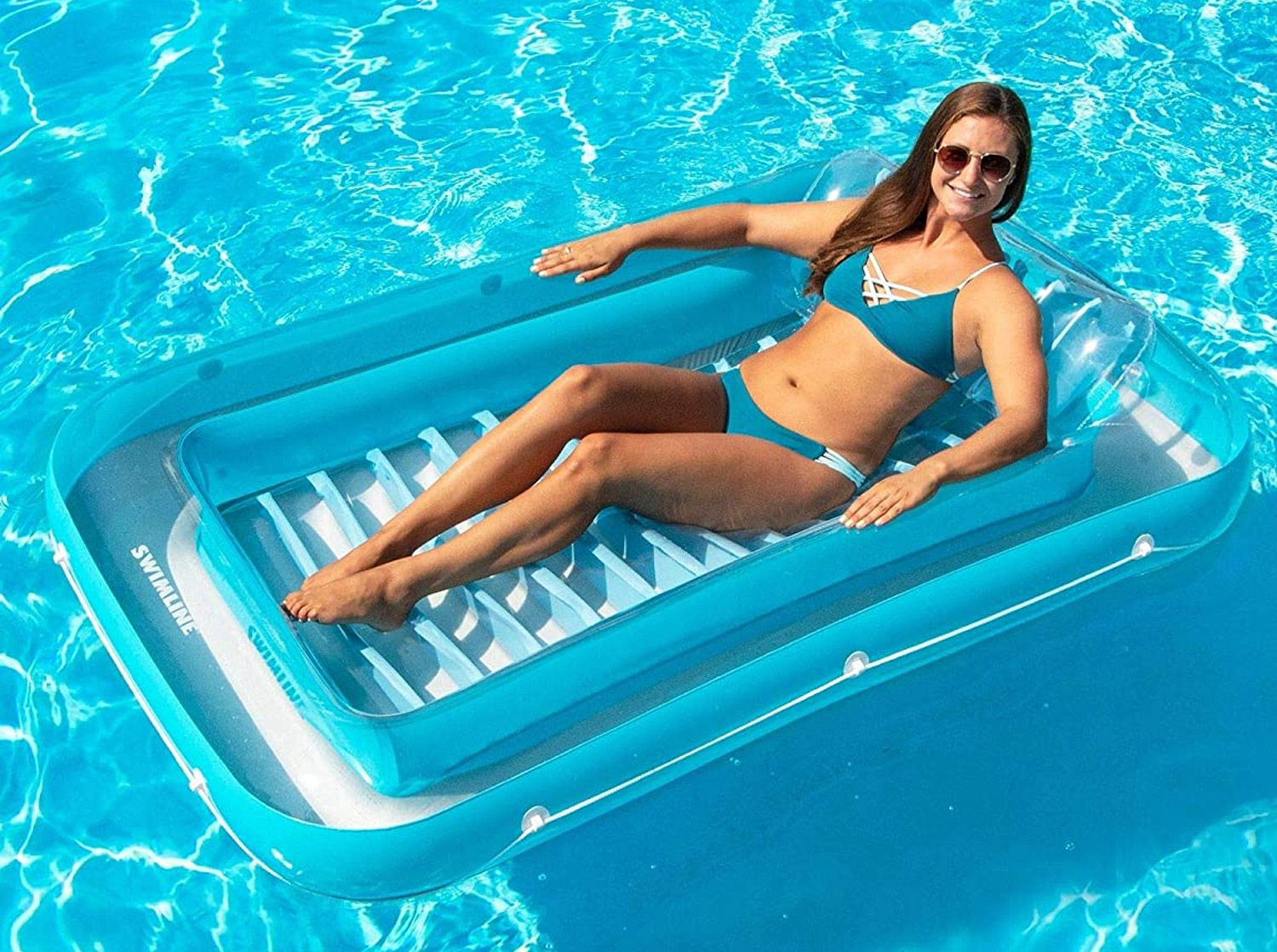 You can snag one of these inflatable sunbathing pool loungers from Amazon for around $45-$60 bucks depending on which one you select!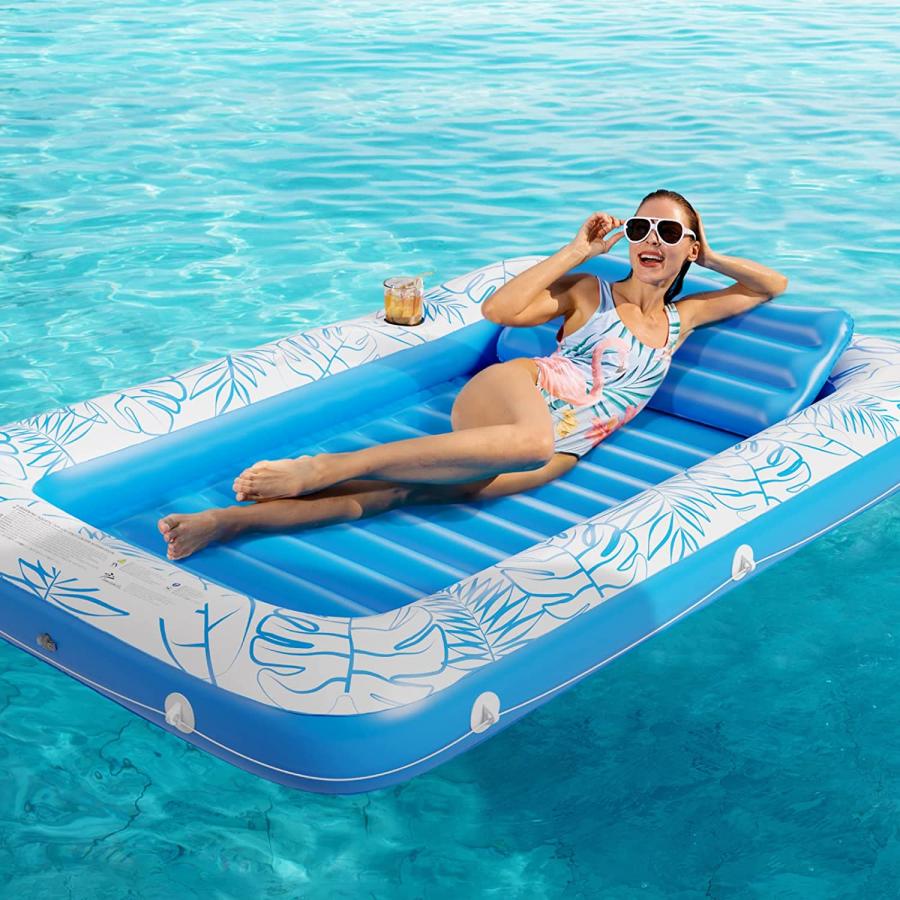 There's also a double-wide version that you can get on Amazon for around $50 bucks that fits up to 2 adults!