H2OGO! ColorWave: An Illuminated Color Changing Inflatable Pool
By Ryan on 04/28/2017 10:44 AM (Updated: 01/07/2018 3:35 PM)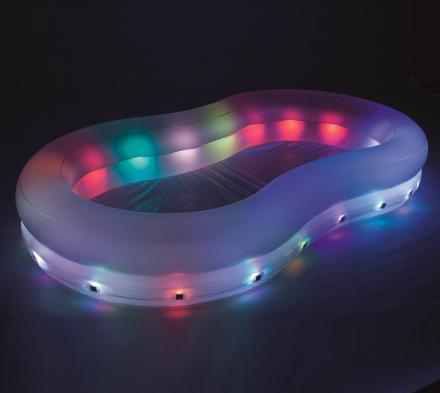 What's the best thing you can have at a party? A pool of course. And although this one isn't a giant in-ground pool that can fit 30 people or more, it is the next best thing. It's a tiny pool that becomes illuminated at night with color changing LED lights. This way you can swim and play during the day, and then truly turn the party-mode on at night with the embedded lights on the pool.
The illuminated party pool contains 20 LED lights in all, each of which all slowly rotate through 7 different colors that will offer an exhilarating light-show that might just make you party a little too hard. A panel on the side of the pool lets you control the settings of the LEDs as well as change out the batteries.
A perfect gift idea for college students, or kids I suppose, the color changing inflatable pool uses battery operated LEDs which are powered by 4 C-batteries (which are not included), and is made from sturdy extra wide durable vinyl that contains 2 rings and I-beam construction that will provide fun that will last the whole summer and more.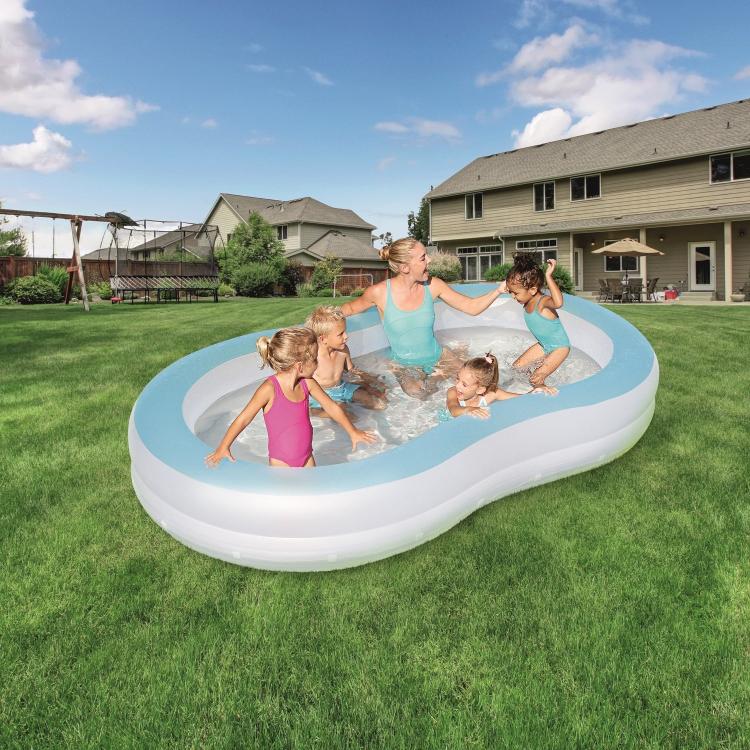 Called the "H2OGO! Color Wave", the illuminated color changing outdoor pool features a built-in drain valve on the bottom of it for easy draining, has a water capacity of 147 gallons of water, features 7 different LED colors, and when fully inflated the LED pool measures 9.16 feet long x 5.16 feet wide x 18 inches tall.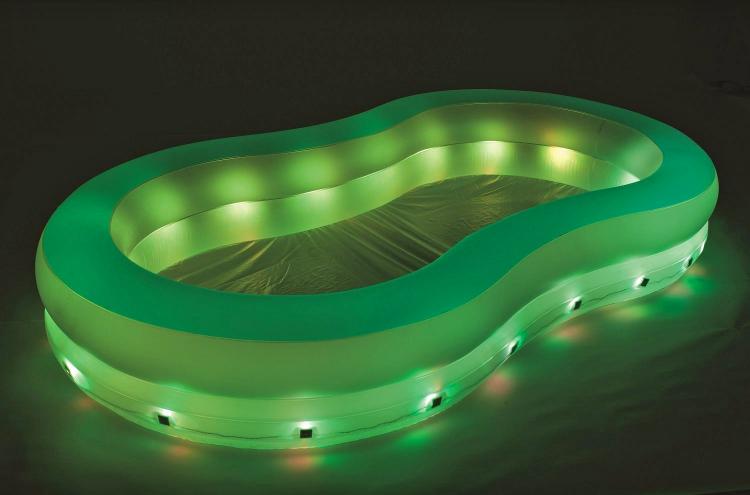 Check out the H2OGO Color Wave illuminated inflatable pool in action via the video below.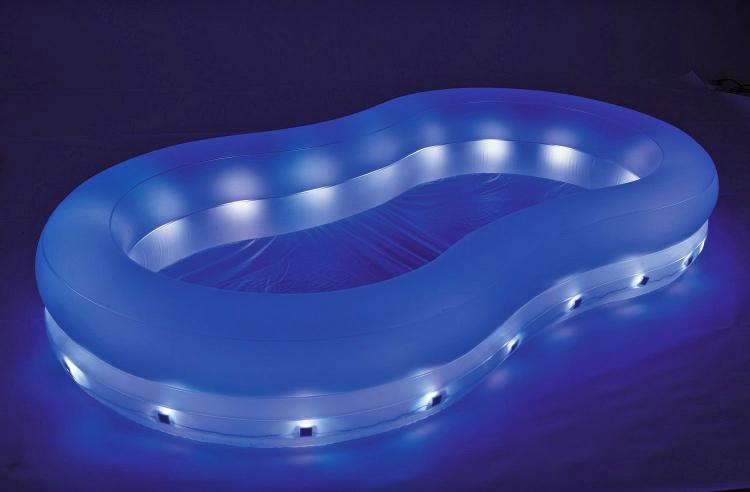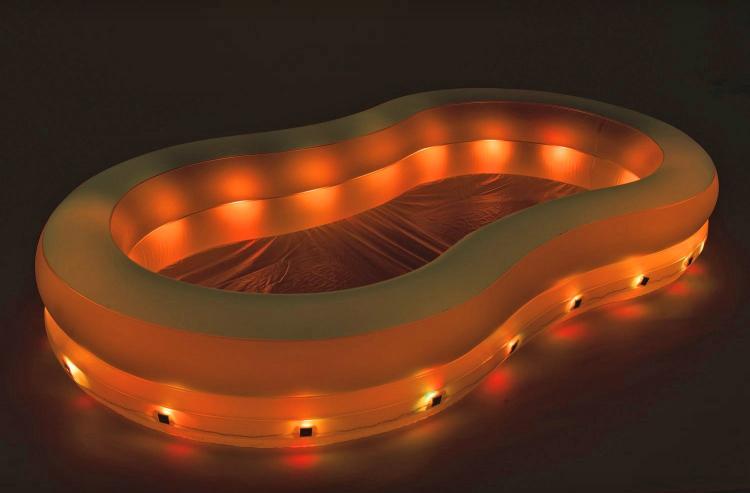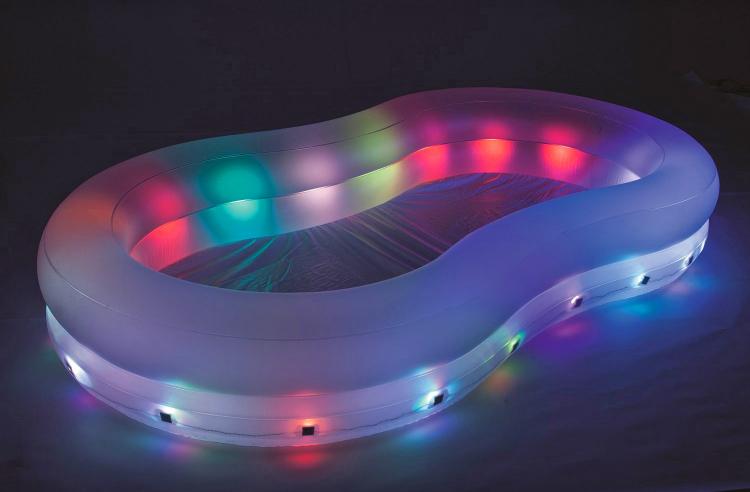 Subscribe To Our YouTube Channel