You Can Now Get an Inflatable Station Wagon From Christmas Vacation For Your Yard
By Ryan on 12/03/2021 1:33 PM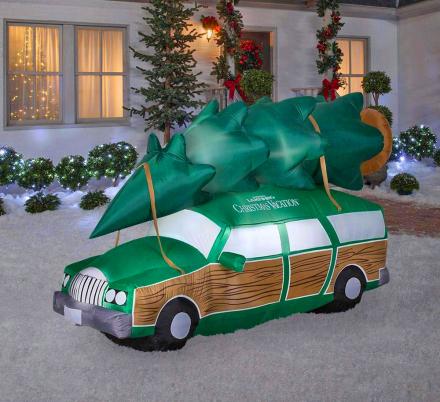 The holiday season is quickly approaching and that means lots of family gatherings and lots of pressure to make sure everything is perfect, including how you decorate the outside of your house. Do you remember what the neighbors did last year - they had your wife nagging you about what a half-a** job you did. If you've got any Clark Griswold in you, you've been thinking, "not next year" since December 26th. Well, now is the time to execute on your plan and this inflatable Christmas Vacation station wagon is the perfect addition to bring a little humor to your display (and getting it set up won't cause an electrical outage or electrocution!).
This 8 foot wide inflatable features the classic wood paneled station wagon that the Griswold's drove on National Lampoons Christmas Vacation. Strapped to the top is a Christmas tree that is just as big as the car. To inflate you just need to plug it in and the self-inflating decoration will reach its full size within minutes. There are interior lights that give off a nice glow to ensure everyone can see your decorations even on the darkest of nights. It's in no way as bright as Clark's home, but I think that is a good thing here…Made of a touch nylon fabric, this inflatable is designed to withstand whatever winter has to throw at it.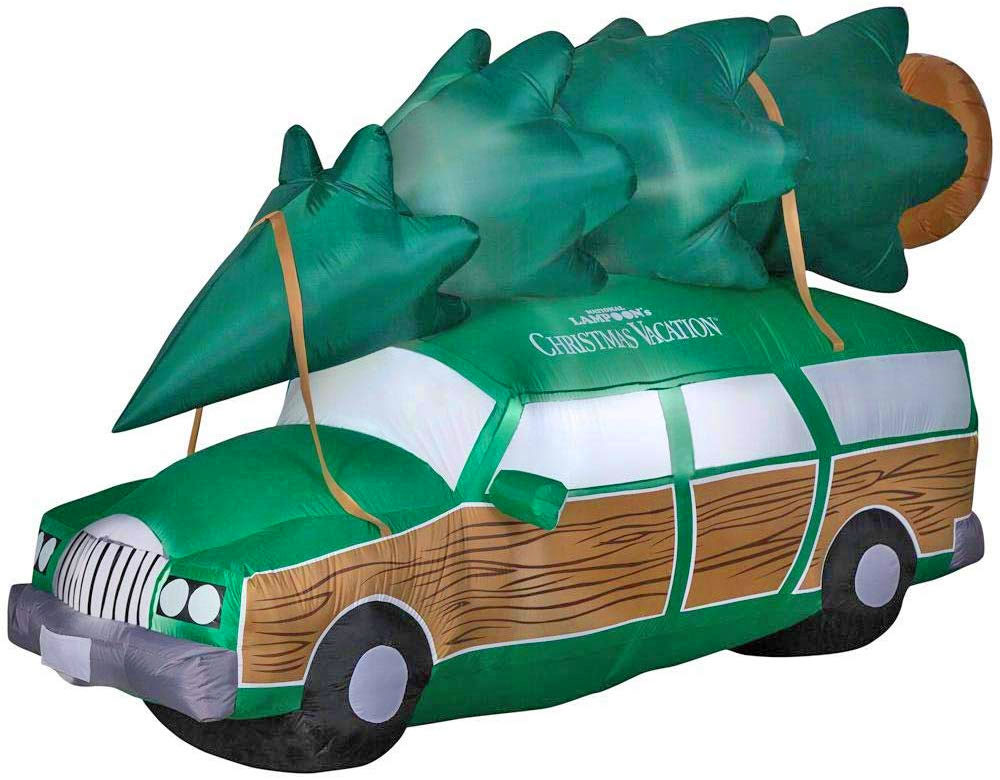 How Big Is The Inflatable National Lampoons Christmas Vacation Station Wagon?
When fully inflated, this decoration is roughly 96.06"W x 41.73"D x 58.27"H.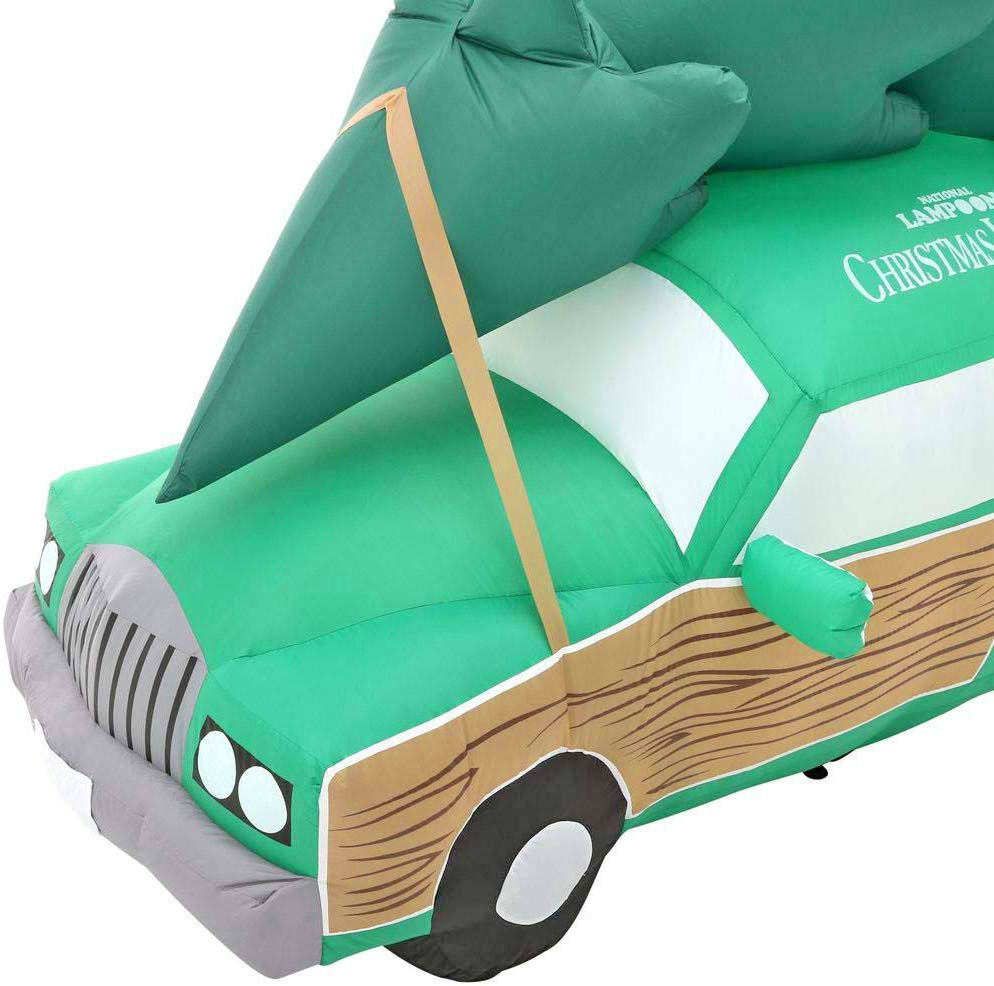 If this Station Wagon inflatable has in you in the National Lampoons Christmas Vacation mood, there are other inflatables for you to add to make a whole National Lampoons menagerie. A great addition could be this Clark Griswold Inflatable that shows him getting electrocuted. Or if you really want to go high-tech, you could put this National Lampoons Inflatable Snow Globe on your lawn and display scenes from the movie inside the snow globe!