Infantino Squeeze Station Lets You Make Your Own On-The-Go Baby Food
By Ryan on 12/14/2016 4:10 PM (Updated: 04/16/2018 4:28 PM)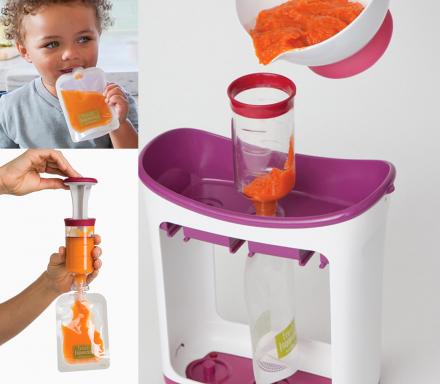 Sure, you could just buy baby food at a store, but if you really want to know what you're feeding your child, you might just want to make it yourself. This on-the-go baby food maker called the "Infantino Squeeze Station", lets you make your own food for your babies, toddlers, or preschoolers. The food maker comes with everything you'll need to create and store a number of pouches filled with home-made puree that you can take with you to feed your baby while not at home, or for a quick and simple meal even at home.
The baby food squeeze station comes with 1 squeeze station, 3 tubes, 1 press, and 10 squeeze pouches. To use it, start by preparing the squeeze station by inserting the pouches into their designated areas on the station, then twist the filling tubes onto the top of the station connecting them to each designated pouch below them.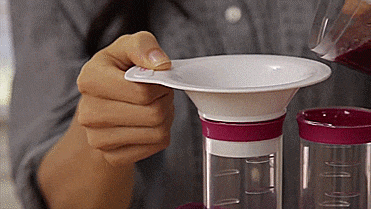 You can then blend or mash up your fruit, vegetables, or whatever ingredients you'd like to make into puree, and then pour it into each of the filling tubes atop the station. Next, use the press to push the puree down the tubes and squeeze them into the pouches below. If you filled each tube up, it will provide the perfect amount of puree to fill each pouch.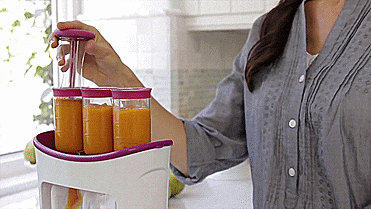 Once done with the press, just remove each pouch and cap them to ensure it stays fresh and nothing spills out. You can then label each pouch with the date and ingredients used, and place them into the fridge or freezer, or feed them to your children right away. You chrilden can eat the puree right from the pouch, you can squeeze the pouches into a feeding spoon, or use their spoon attachment so you can squeeze it directly into a connected feeding spoon.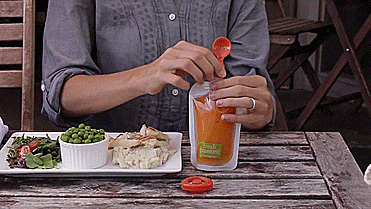 A perfect gift idea for new parents, the baby food squeeze station was designed to be very easy to use, very easy to clean, and have as little parts as possible to clean and keep track of. The station is perfect for making baby food for on-the-go or for just a quick and simple meal at home.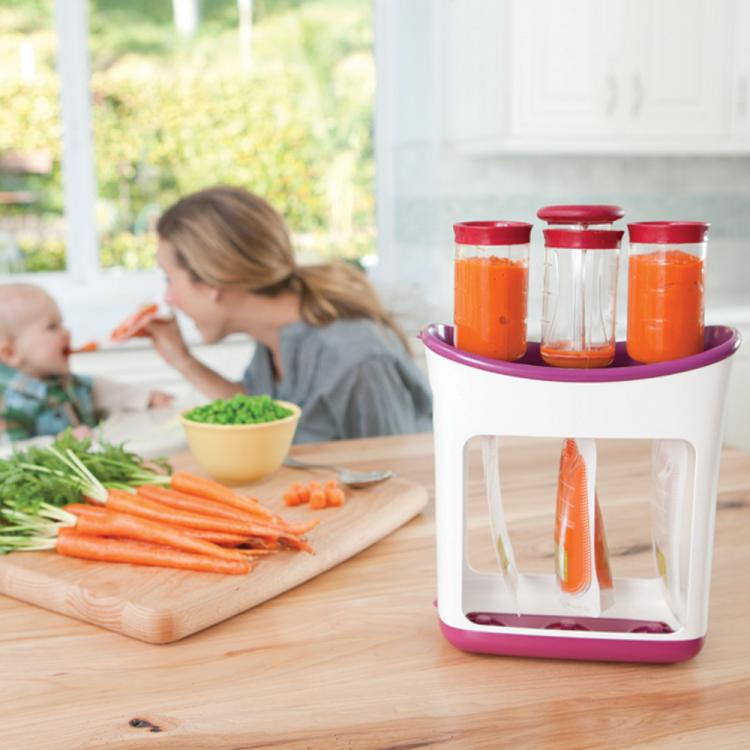 The Infantino baby food squeeze station is dishwasher safe to make it super easy to clean, has a non-skid base to keep it from sliding around your counter, and each pouch will hold up to 4 oz of homemade puree baby food.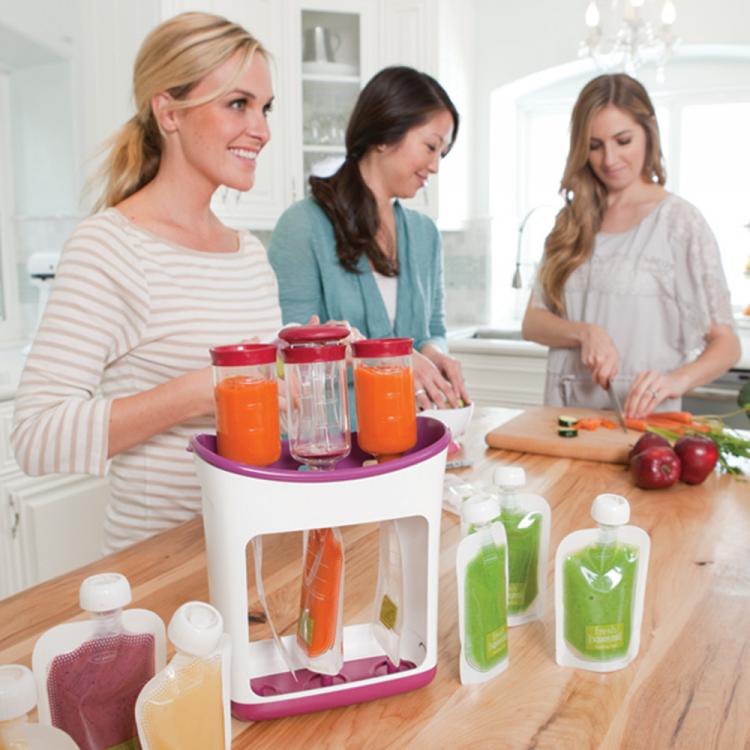 Check out the Infantino baby food making squeeze station in action via the video below.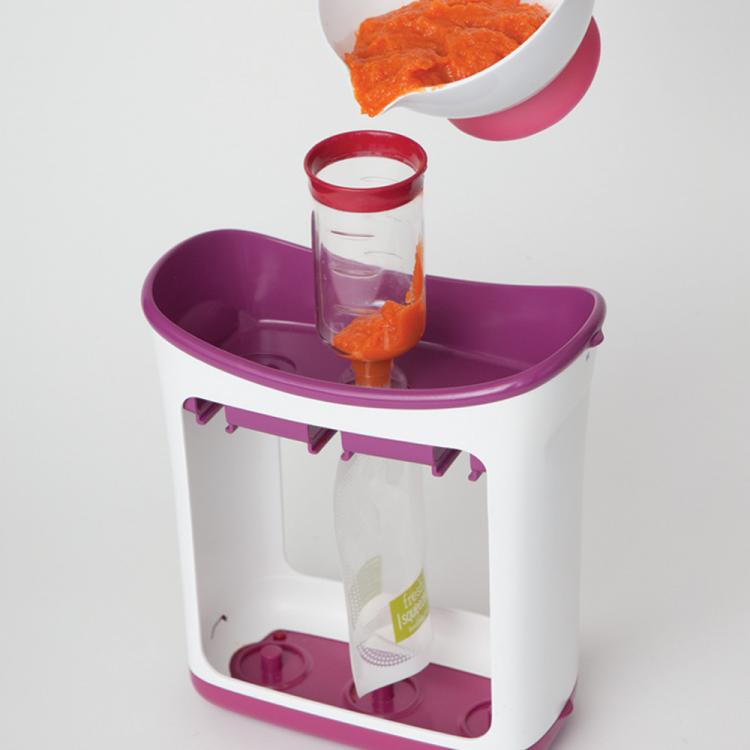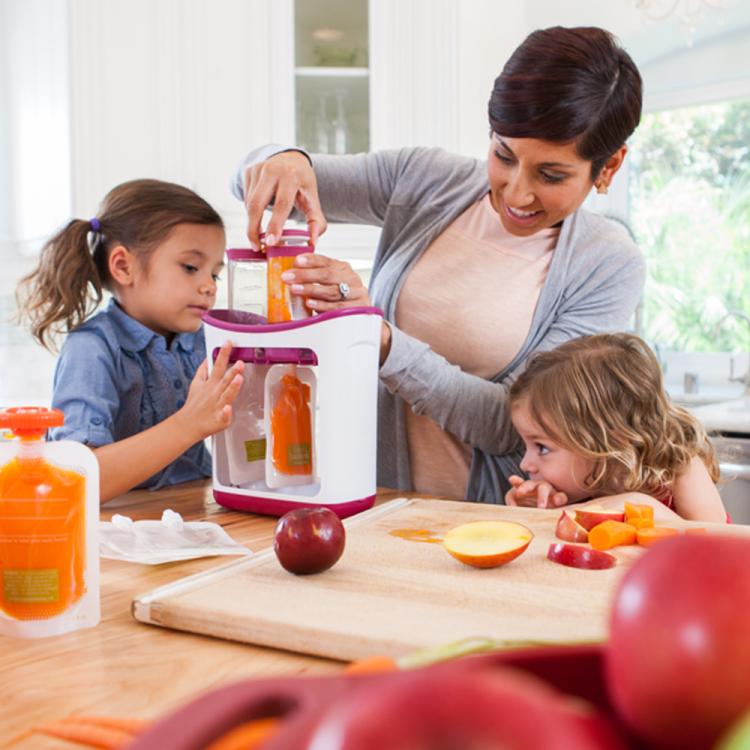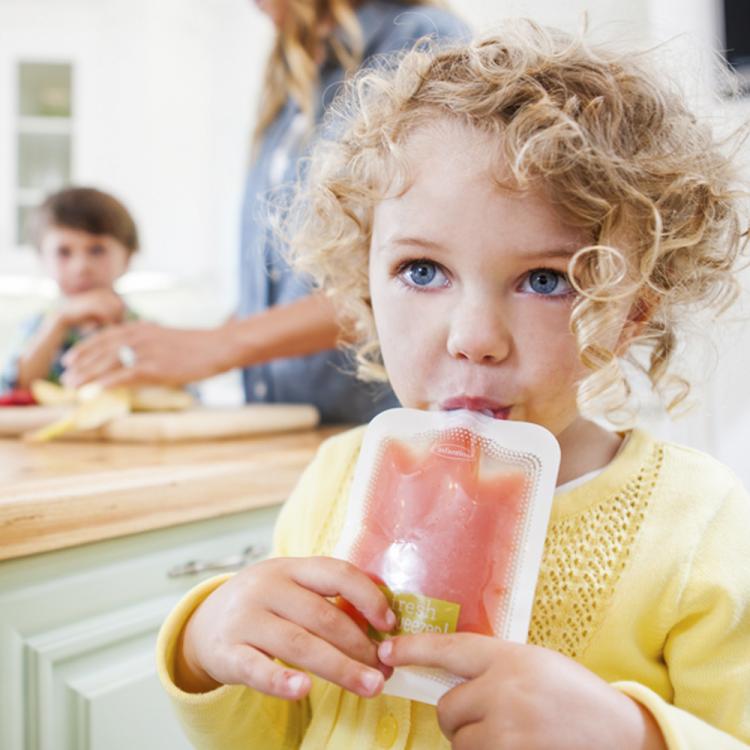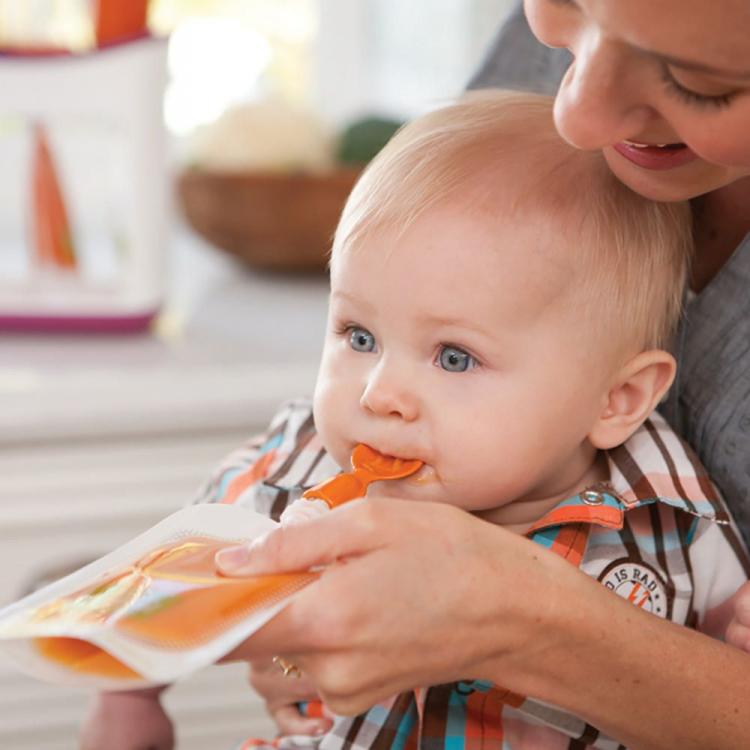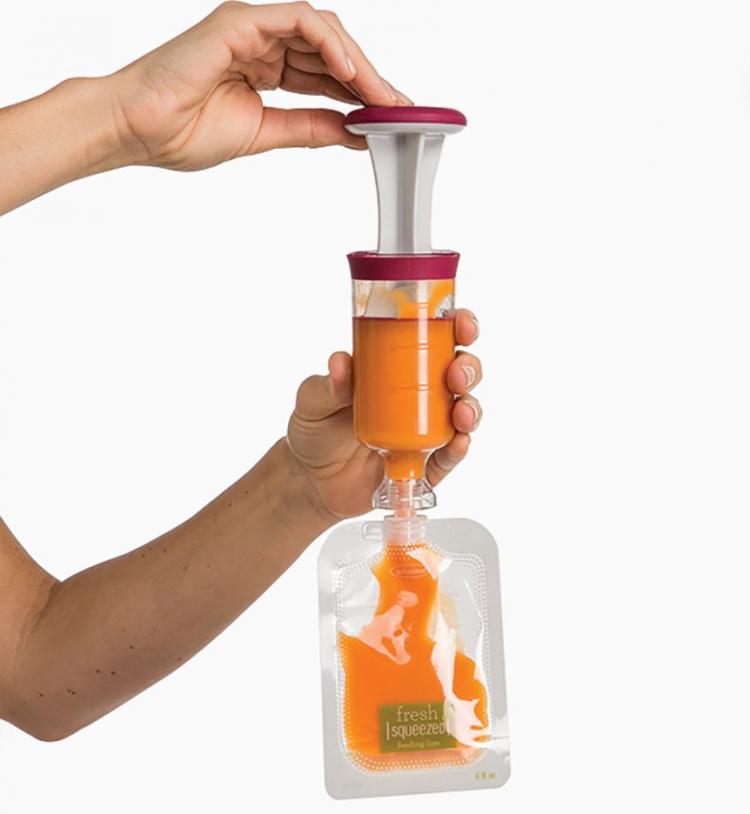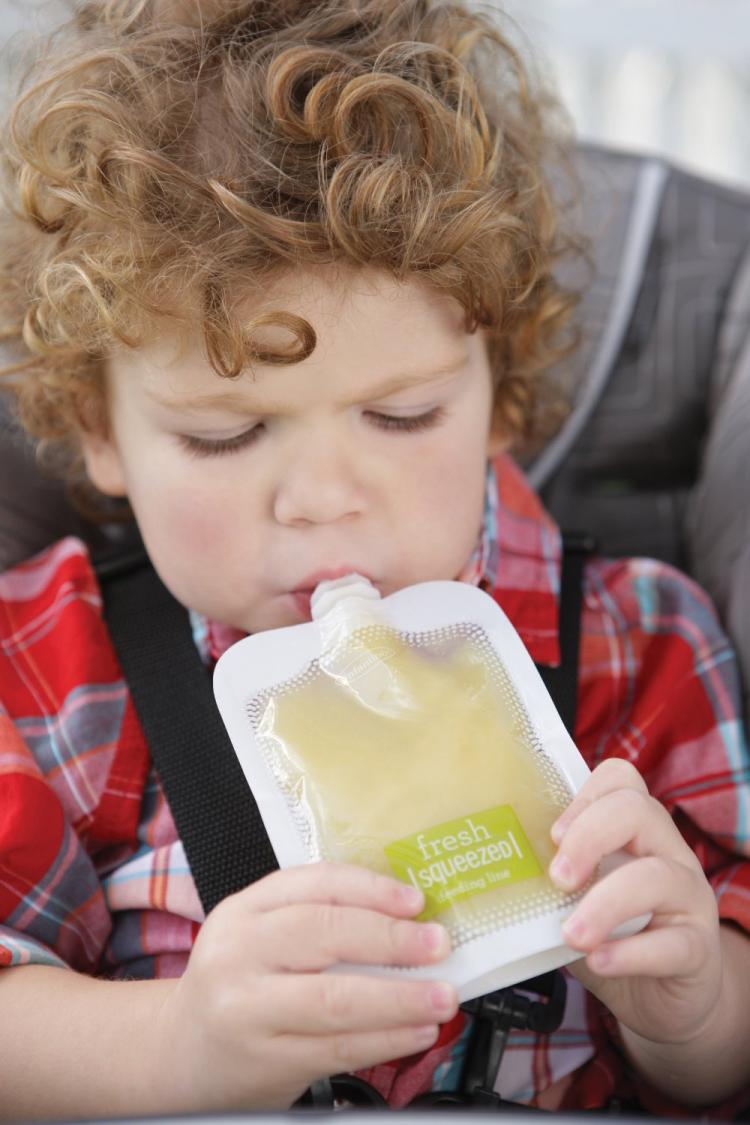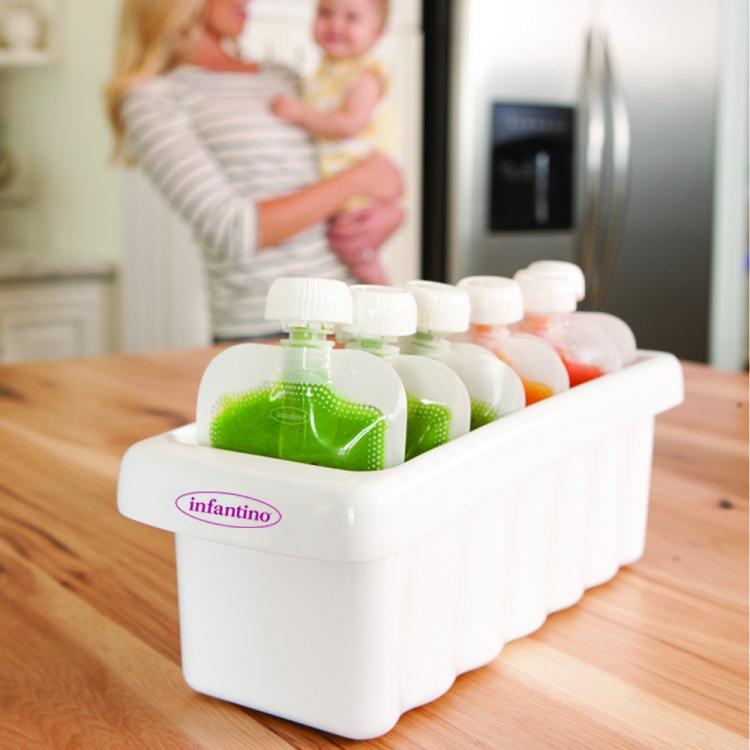 Subscribe To Our YouTube Channel