iBed: A Wooden Lap Desk For Browsing Your Tablet With Food or Drink
By Ryan on 01/12/2016 8:57 AM (Updated: 04/09/2019 8:35 AM)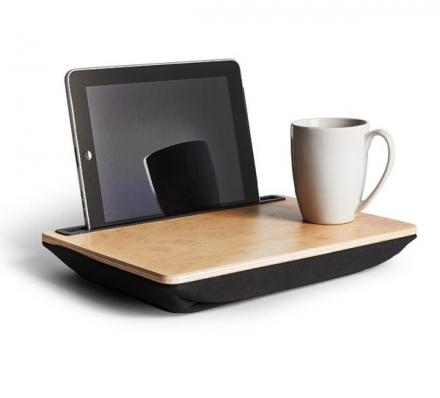 The iBed is a little lap desk that doubles as a tablet holder so you can casually use your tablet while in bed, lounging on the couch, or even just sitting at a table without having to strain your back by resting it flat on your legs, or strain your arms by holding it up near your face.
The iBed holds your iPad or tablet at an angle towards your face for a perfect viewing angle, plus it provides a flat surface to rest your coffee, drink, or a small snack onto. A great way to get a little work done before you're ready to fully get up and into the shower in the morning, or just casually browse the internet as you sip some coffee and have some breakfast at the table.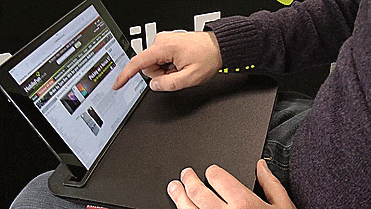 Created and designed by Kikkerland, the iBed tablet lap desk comes with a bead cushion on the bottom of it for maximum comfort when resting on your legs, and has a sturdy non-slip surface on the top of the lap desk to keep your drink from easily slipping off.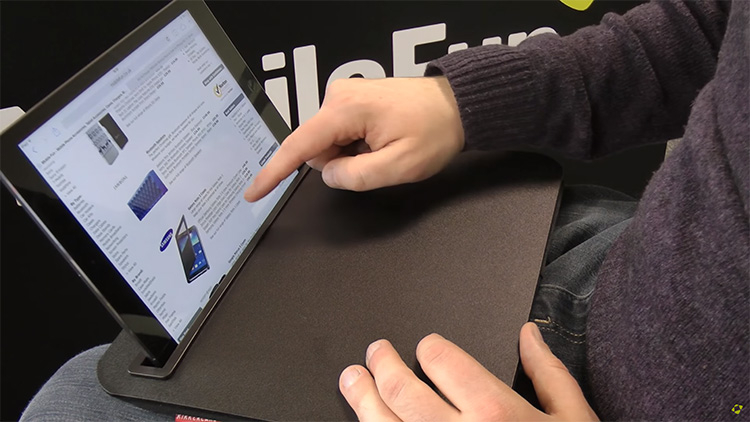 The tiny wooden lap-table works with any sized tablet that is up to 9.64 inches wide, comes in a plethora of different colors to choose from including a wood grain, and measures 13.5 inches wide x 9.5 inches long x 2 inches thick.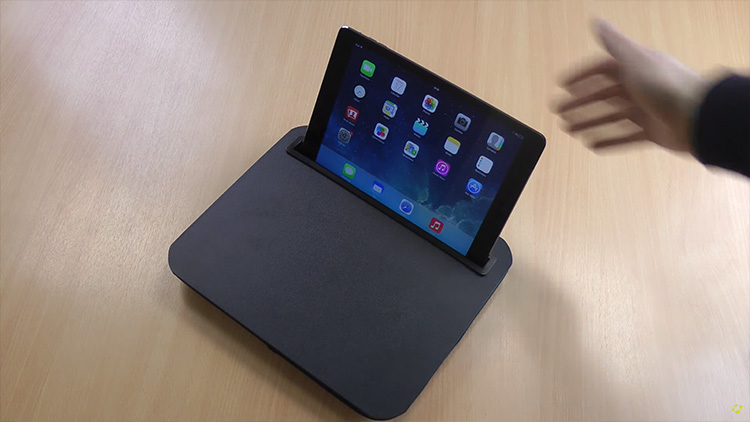 Check out the iBed tablet lap desk in action via the video below.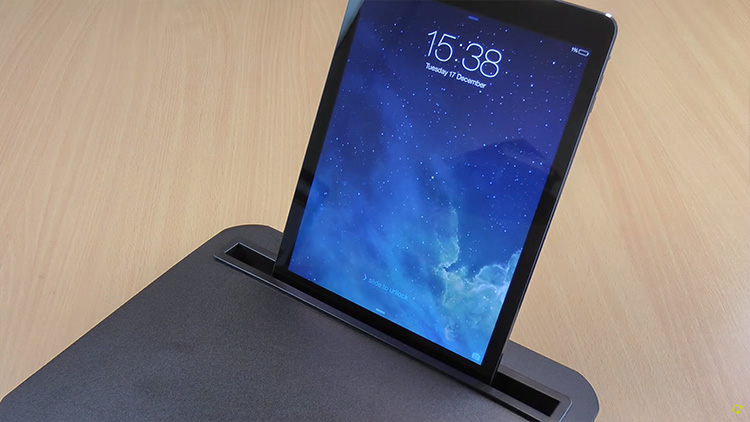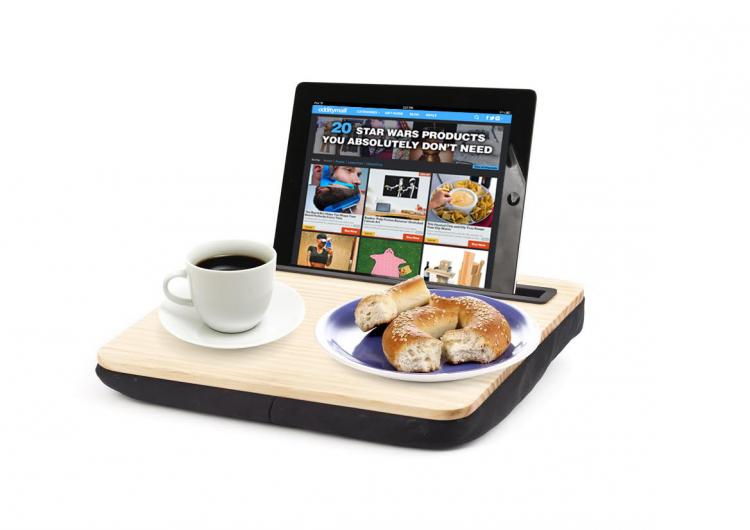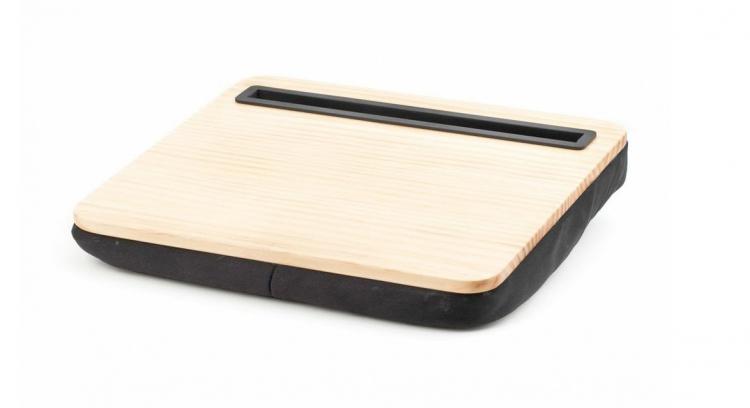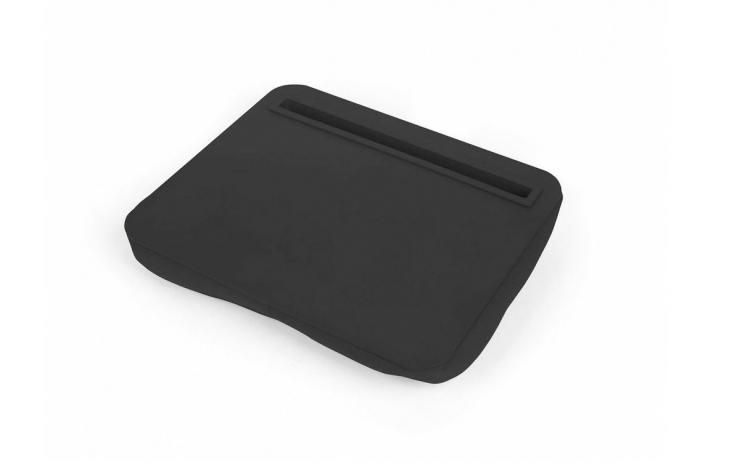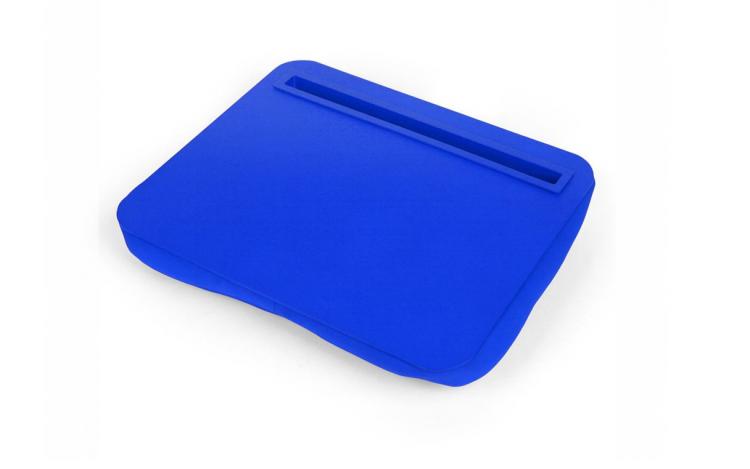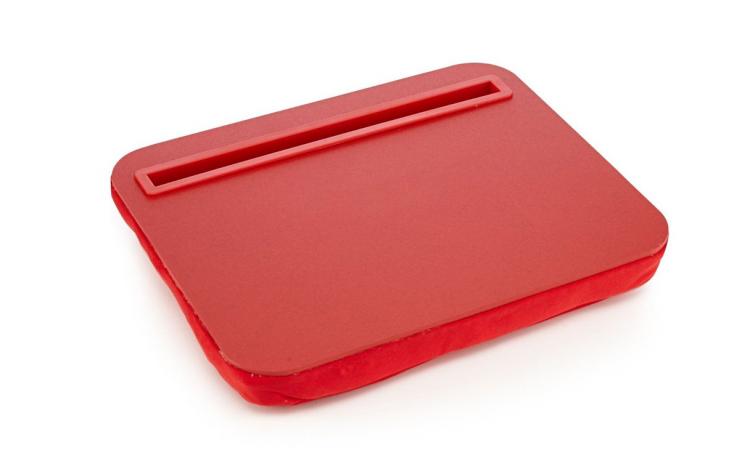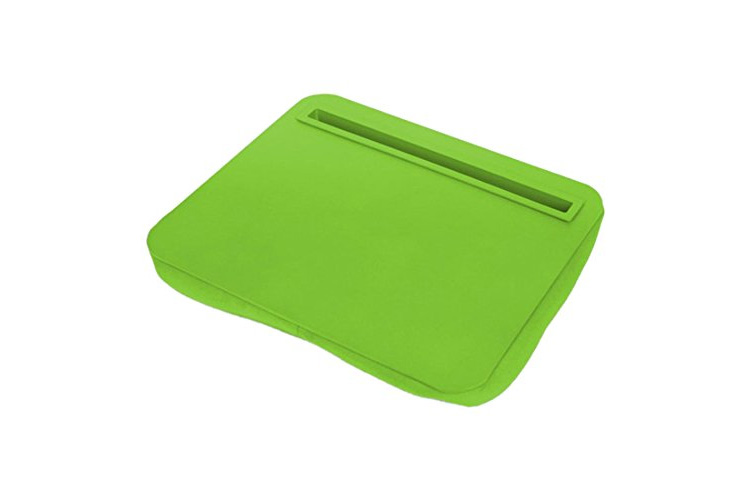 Subscribe To Our YouTube Channel