This Ingenious Kit Turns Your Hoverboard Into a GoKart
Date Published: 12/20/2019 11:23 AM
Buy Now
@Amazon
Find on Etsy

You've probably seen the hoverseat, which allows you to attach a folding chair to your hoverboard so you can sit while you drive around. But what if you want to take it up a notch? This incredible kit allows you to turn your hoverboard into a full-sized GoKart. Instead of hanging to steer with your feet with other hoverboard converting products, this one gives you an actual steering wheel that lets you drive it just like a normal GoKart.
It's called the HYPER GOGO GoKart Kit, and it's compatible with pretty much any type/model of hoverboard on the market, so no matter which hoverboard you already have or plan on getting for Christmas, it should be able to snap right into place in the kit and instantly turn it into your very own GoKart. The kit also uses an extendable frame in both width and height so you'll be able to easily adjust for use by both kids and adults.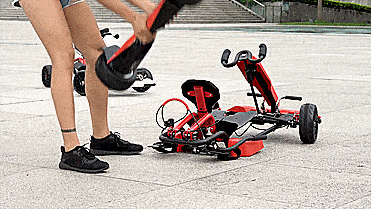 The incredible hoverboard GoKart kit sets up super easily. Just follow the instructions to get the shell up and connected, then just strap your existing hoverboard into place and you'll be up and running in just a few minutes. All of your power and off-road capabilities depend on your actual hoverboard. So if you want more speed get a faster hoverboard, want more off-road capability, be sure to get a hoverboard that's great for off-roading.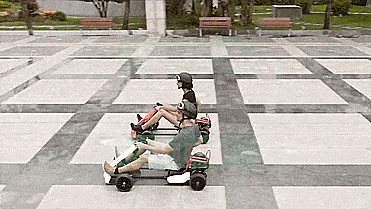 The hoverboard GoKart kit is made with a sturdy metal frame that will hold up against any terrain. Plus, a built-in shock absorber reduces the impact on rough surfaces to give you a smooth ride while also supporting your back. It also uses high quality disc brakes within the front wheels, which means you won't need to rely on the actual hoverboard for any emergency braking.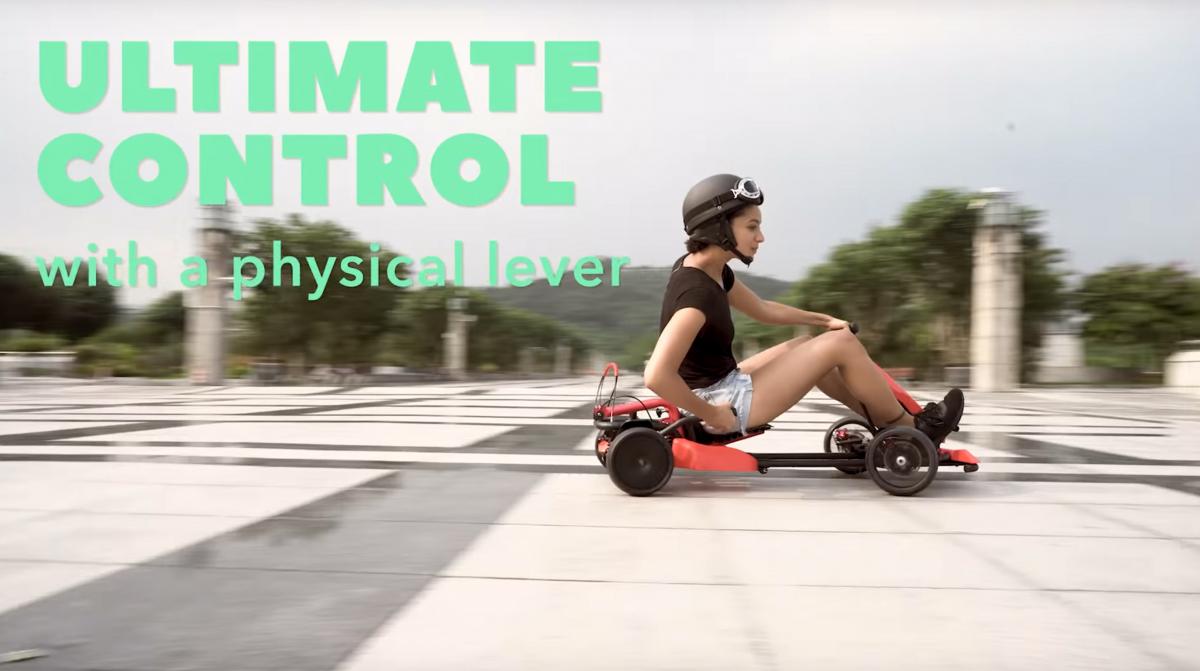 Check out the HYPER GOGO GoKart Kit that turns your existing hoverboard into a full-sized GoKart in action via the video below.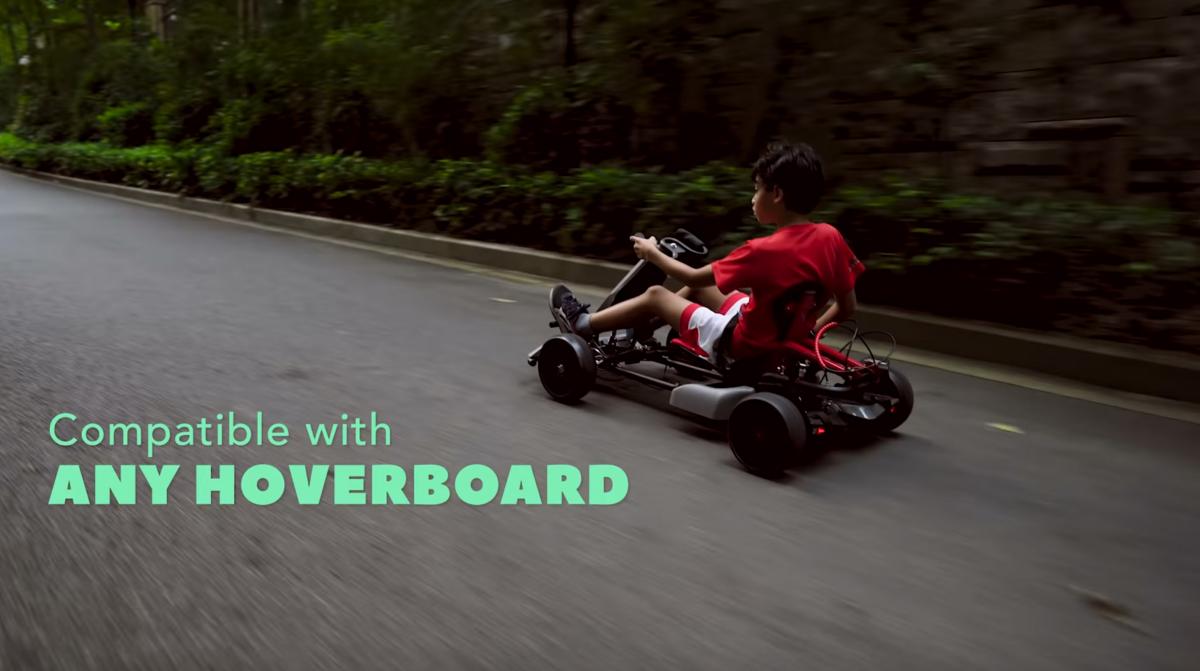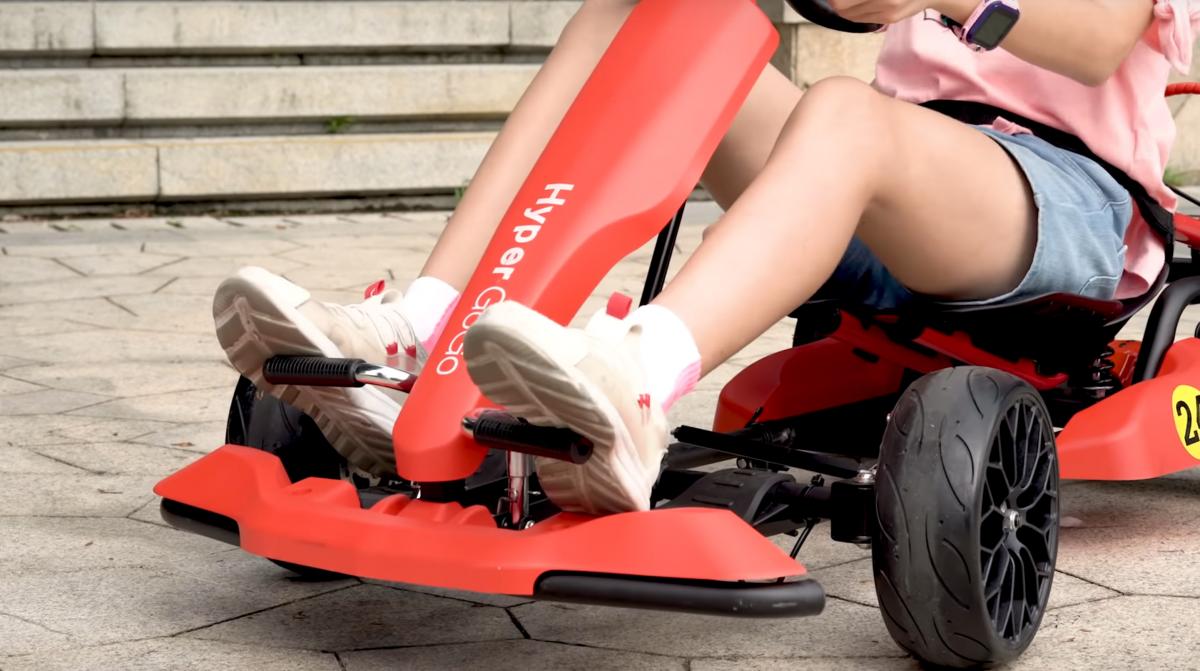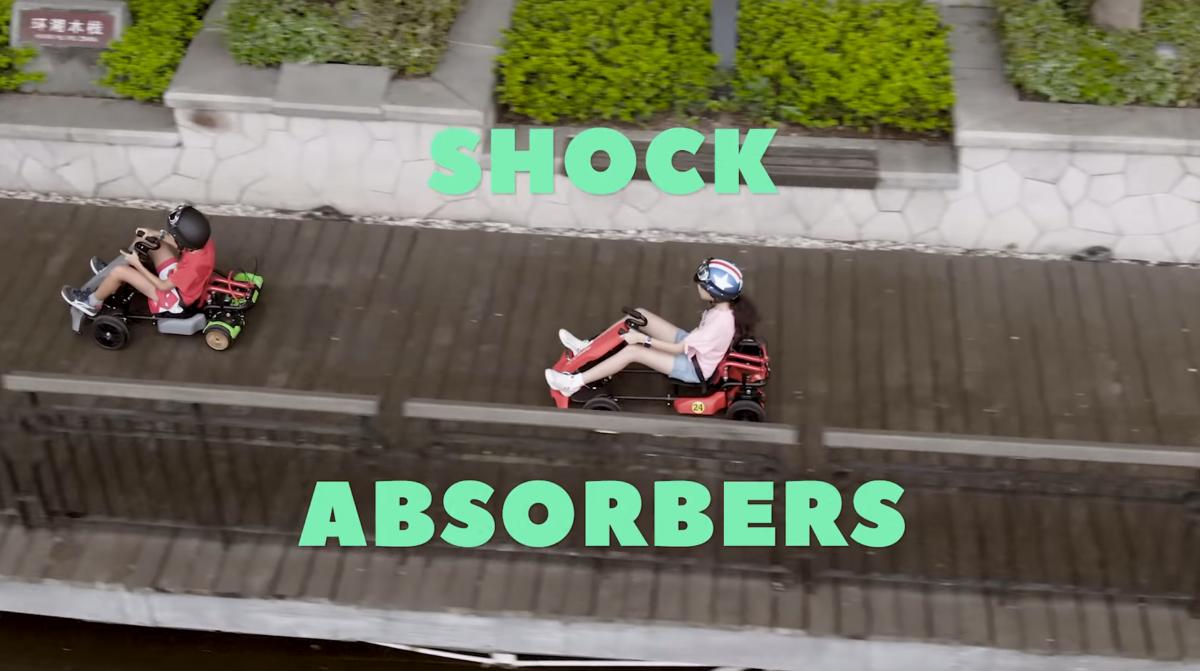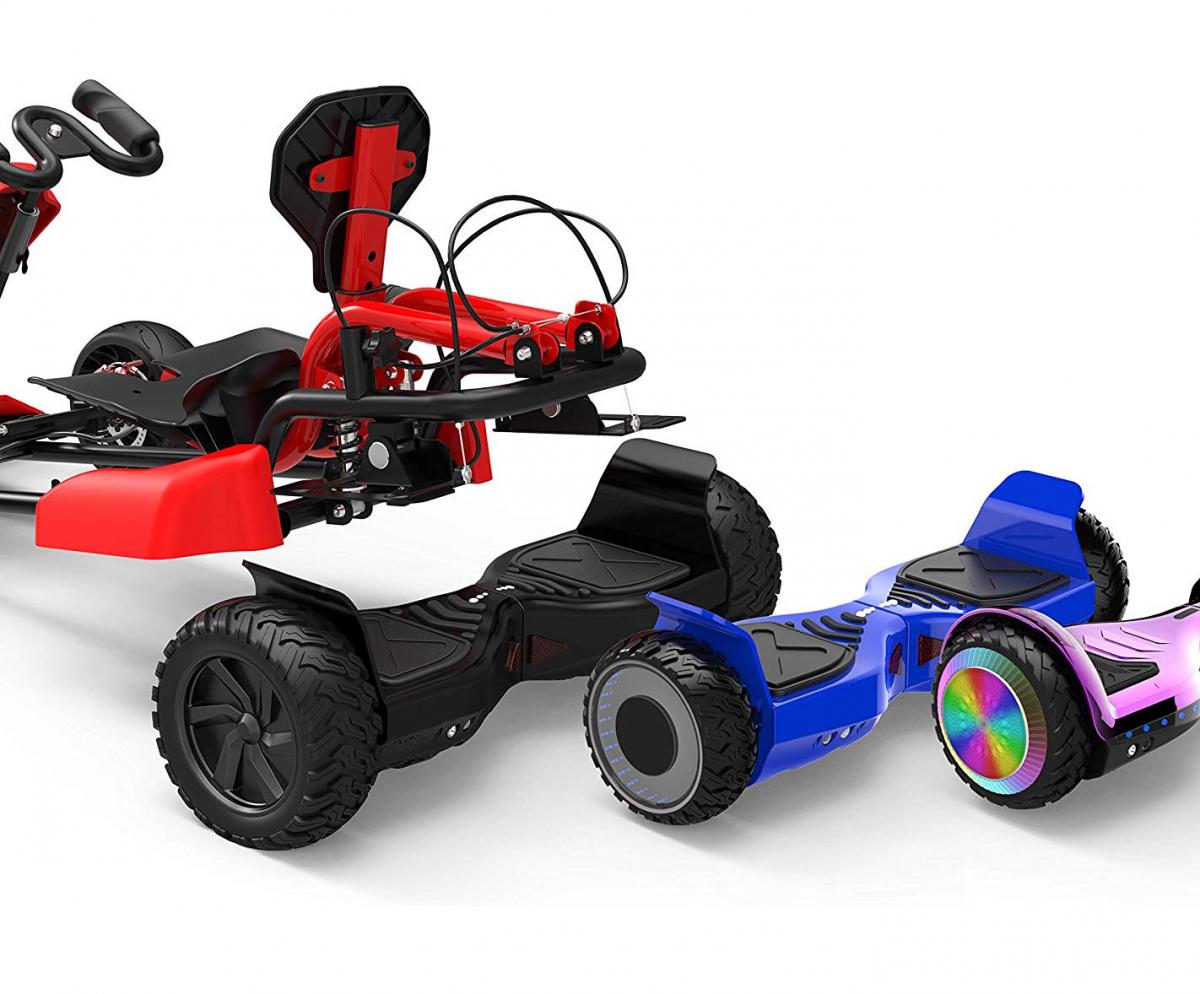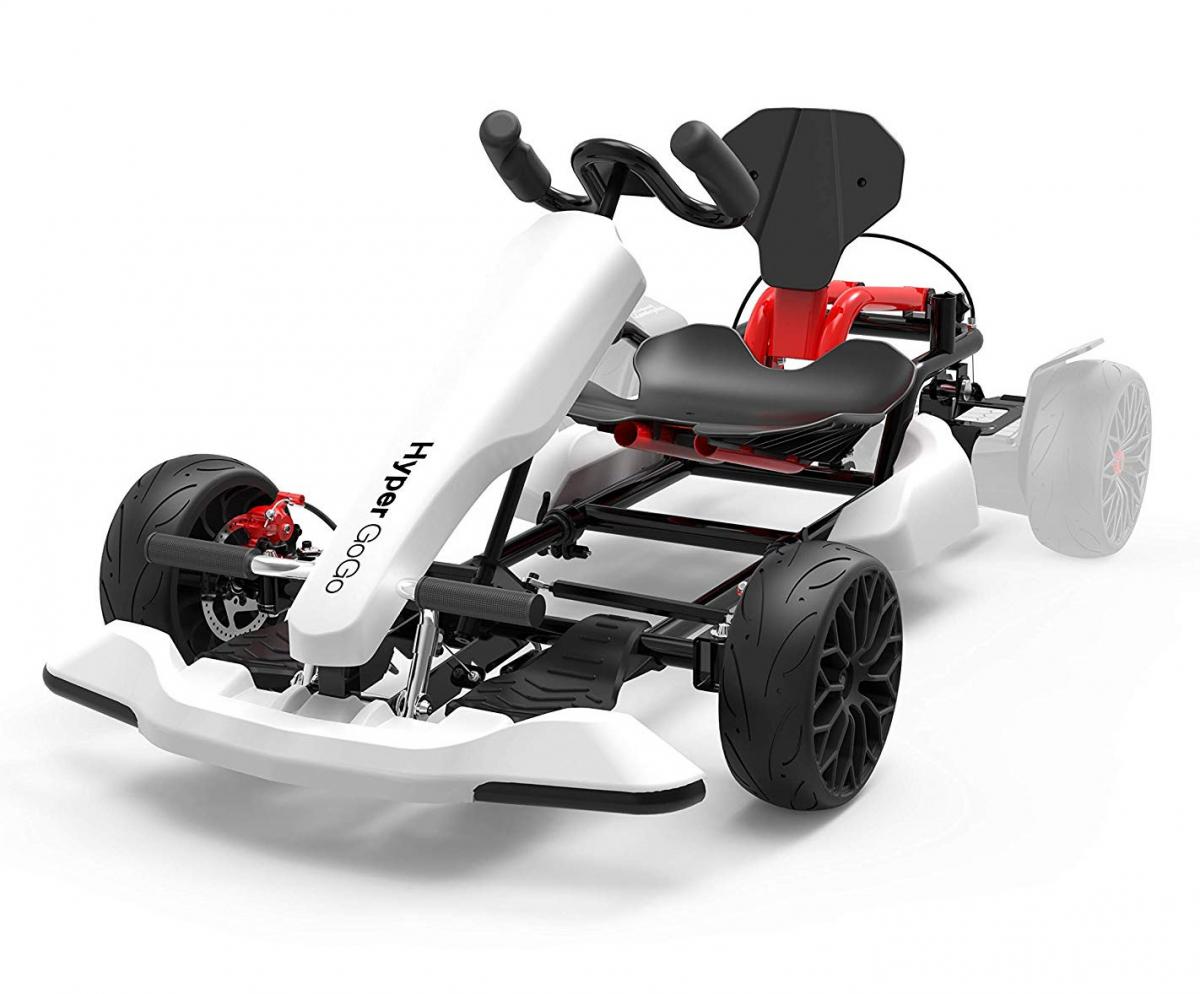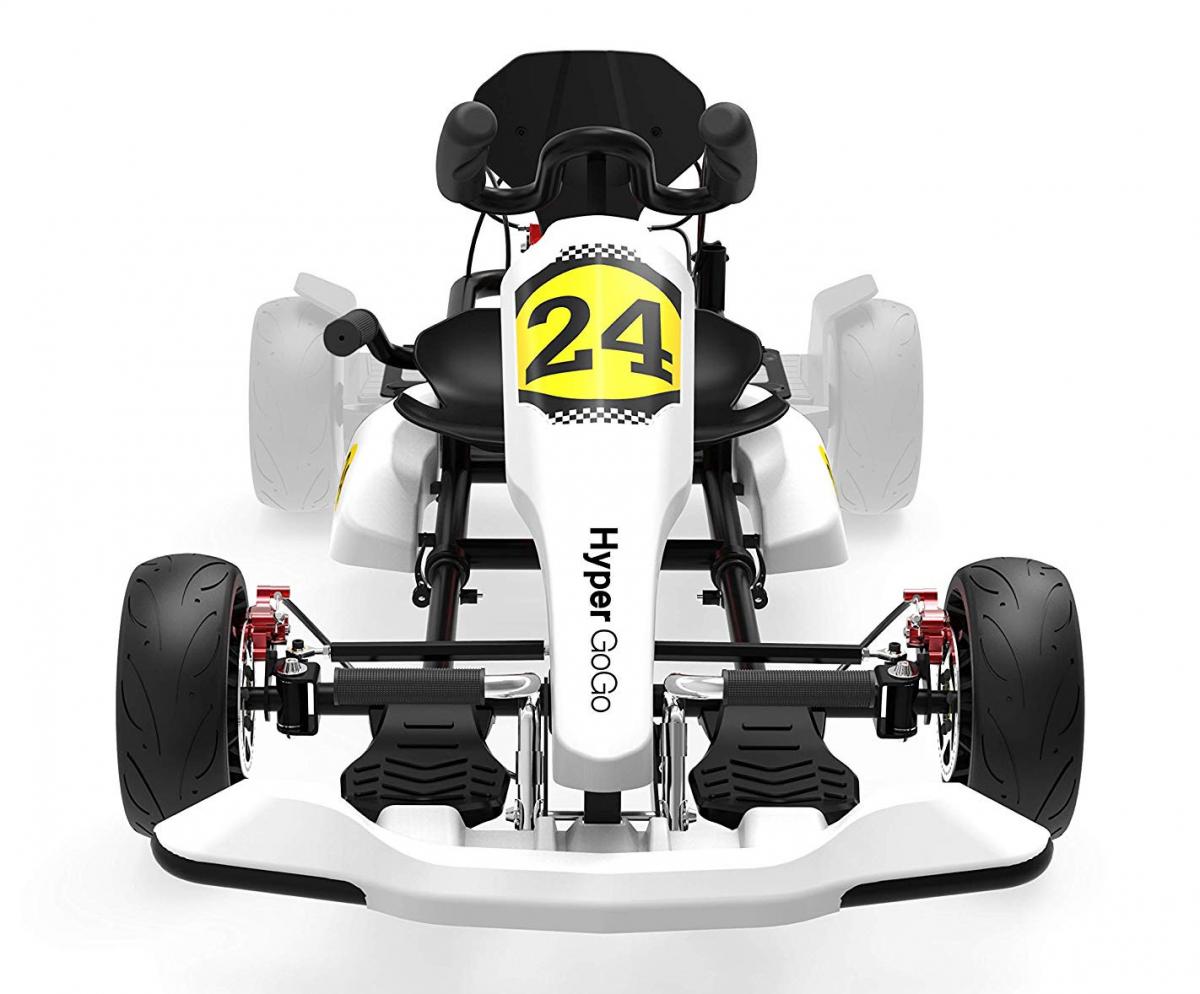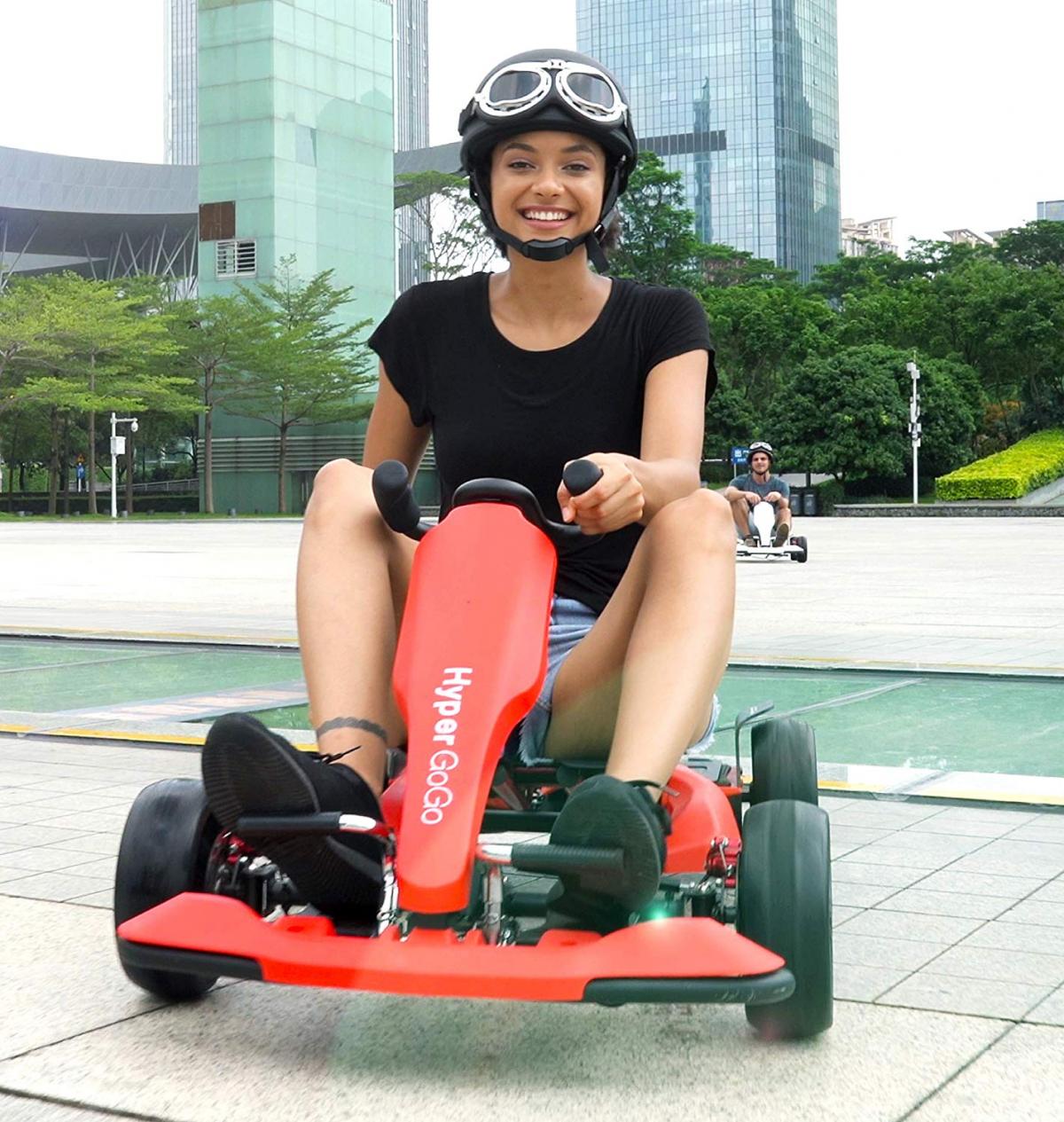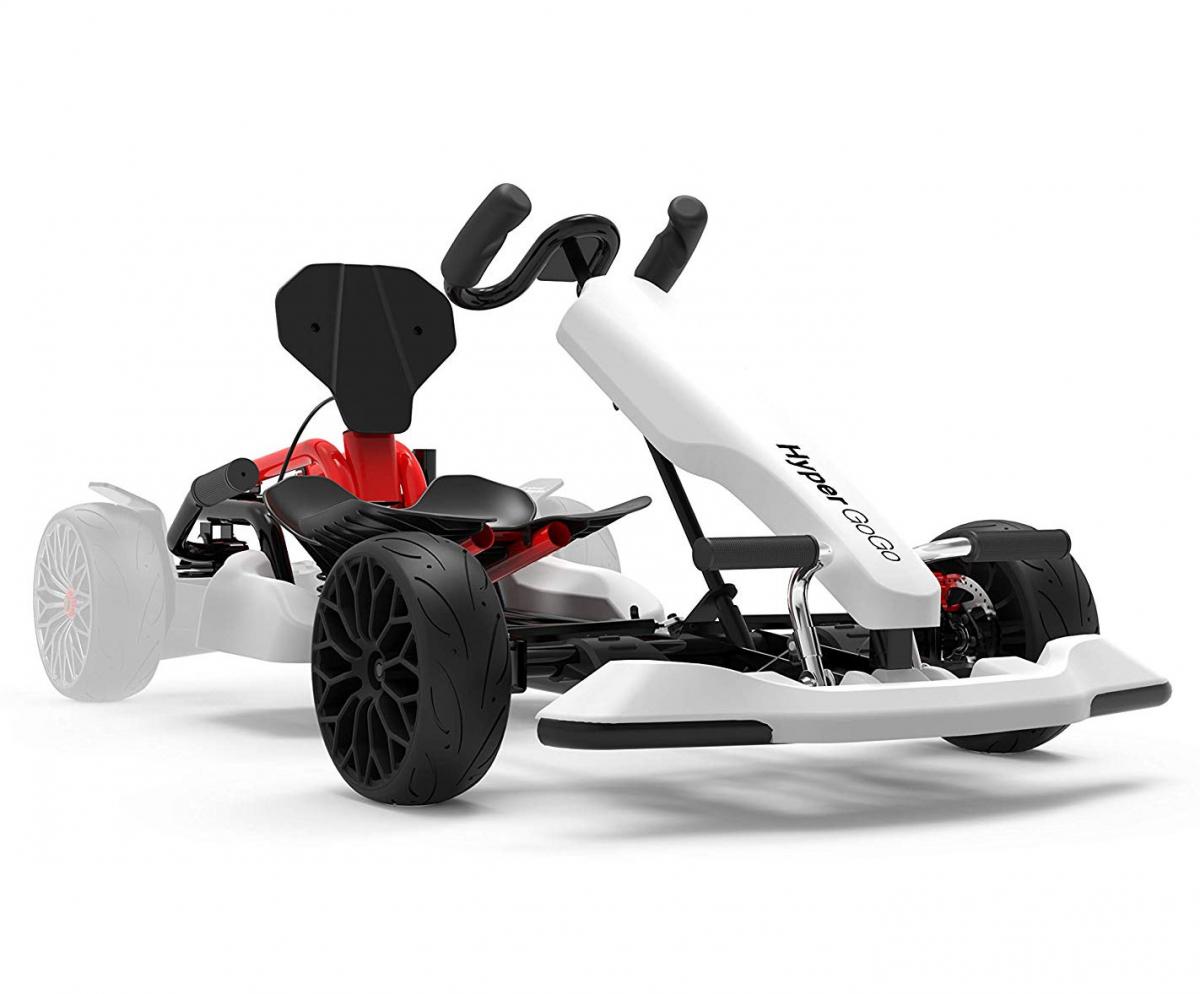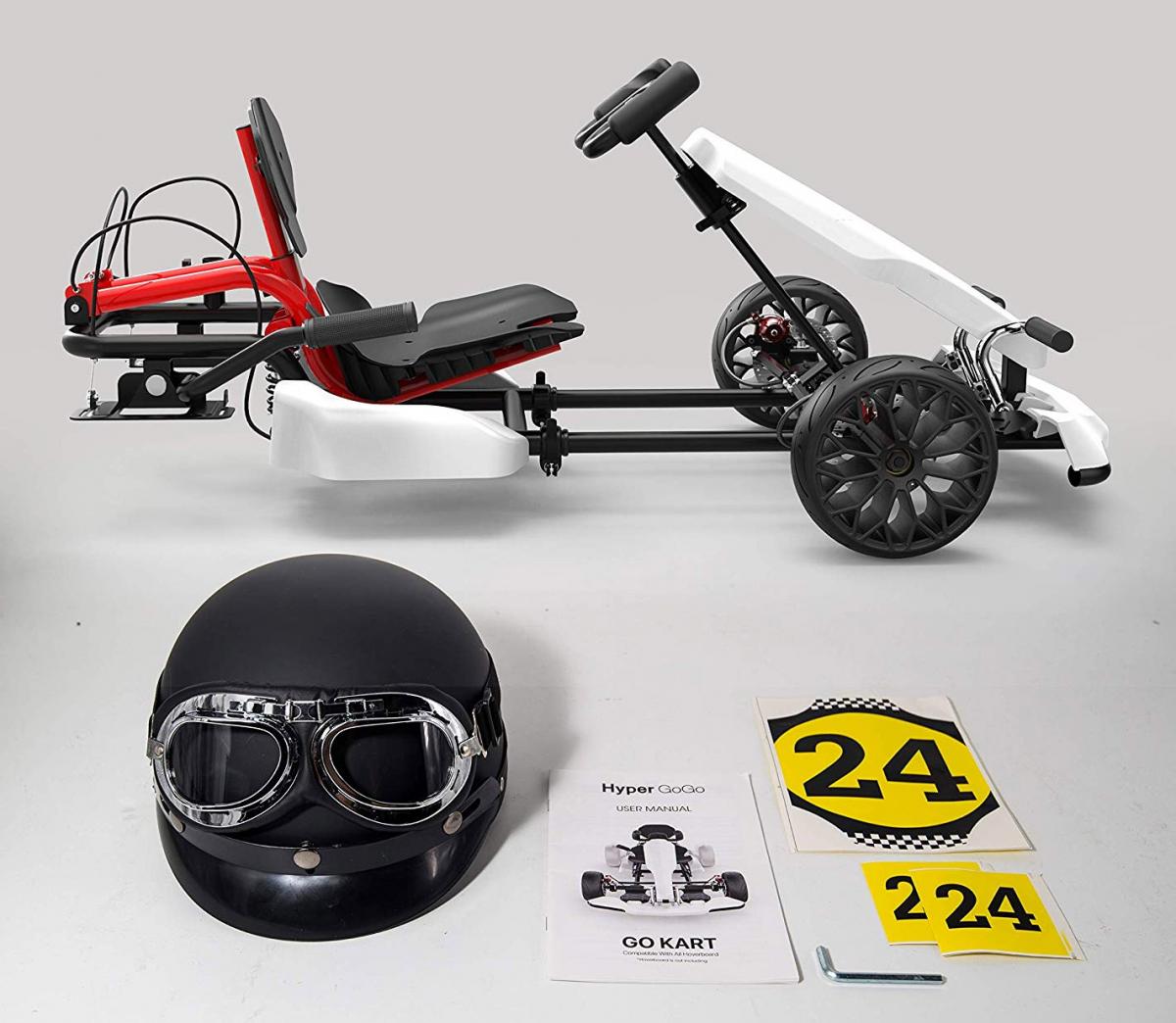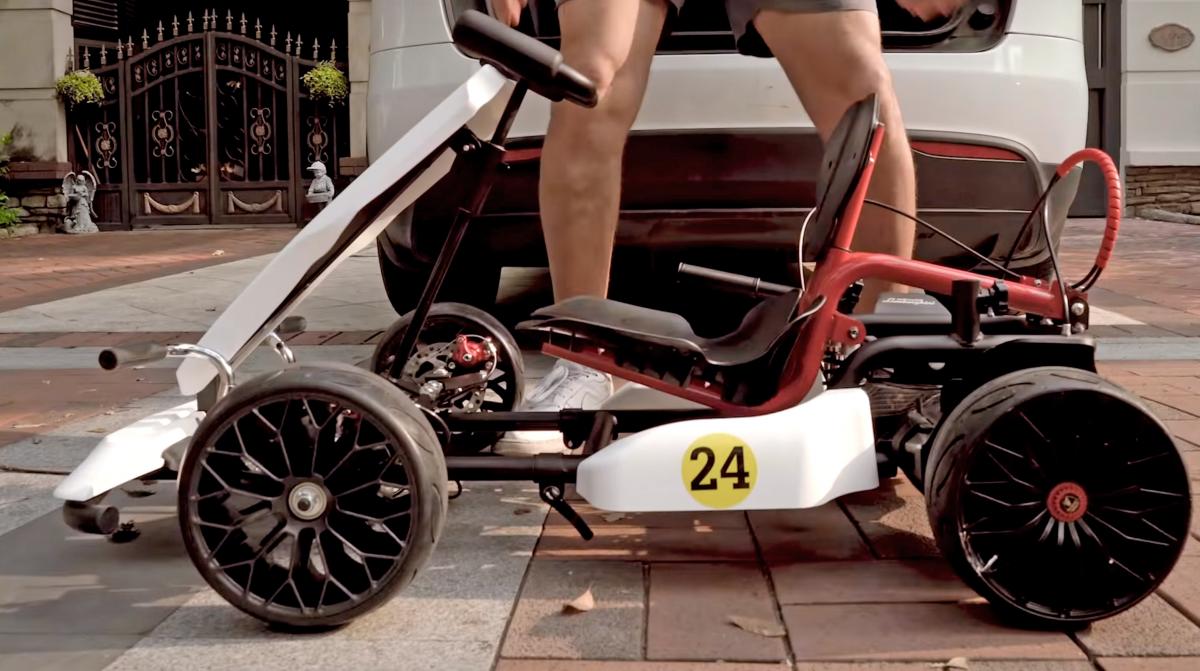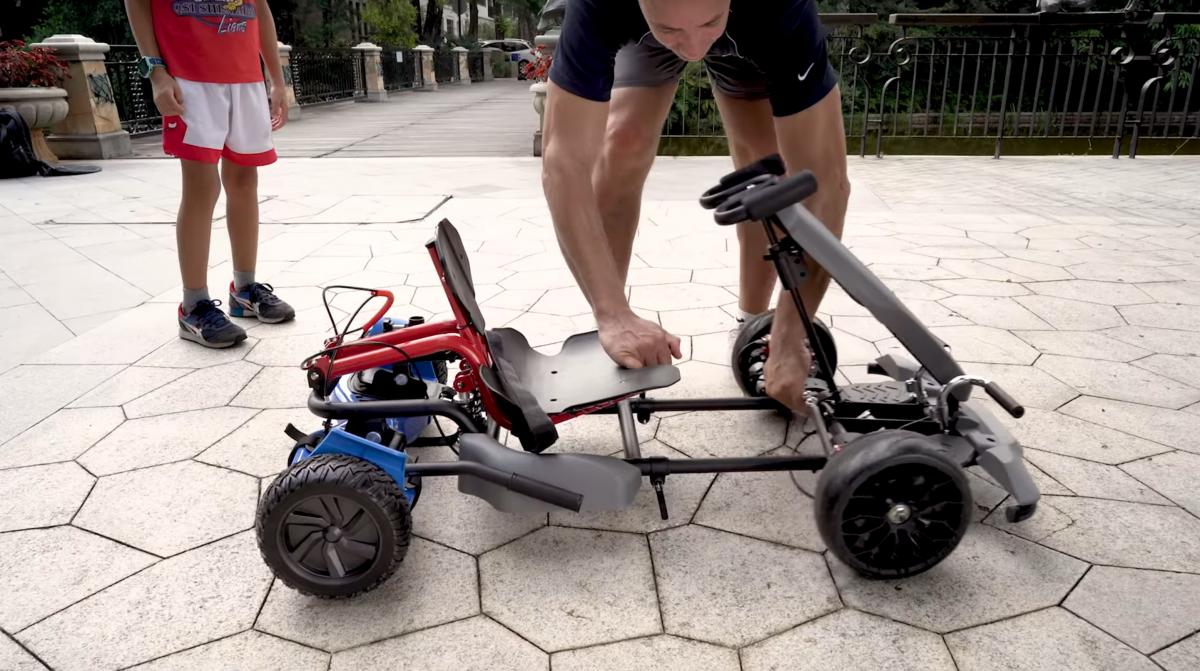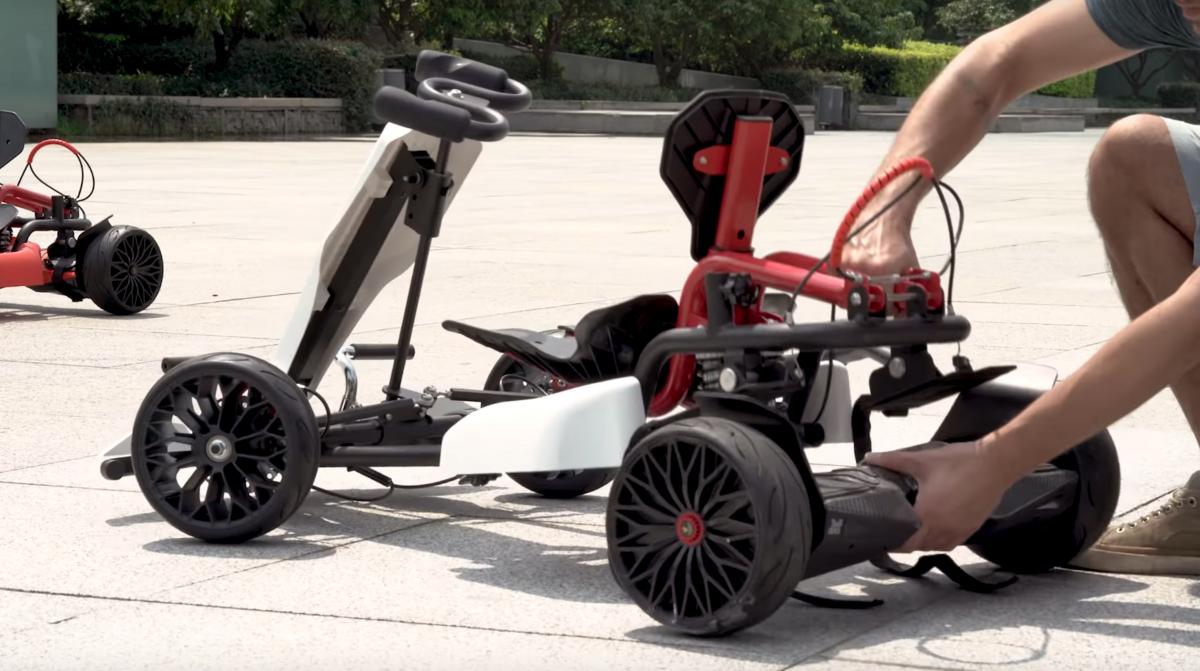 Subscribe To Our YouTube Channel