Hoverseat Lets You Attach a Chair To Your Hoverboard
By Ryan on 09/08/2016 5:01 AM (Updated: 08/14/2017 4:12 PM)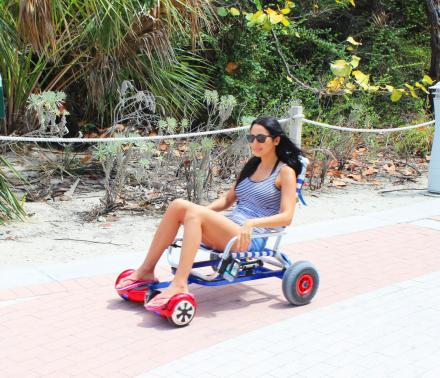 Hoverboards, when not exploding in your house, can be quite the fun activity. The only problem is you have to stand on them to ride them around. Why can't I be lazy and sit down? Well, someone has gone to the trouble to make an attachment that connects to your hoverboard to make it into a sitting scooter that you can ride around and be lazy in.
How it works is, a company called HoverSeat sells a metal frame that attaches to your hoverboard which has big wheels on the back of it to support your weight. The hoverboard drags the frame behind it. You can then set any folding chair onto the metal frame to ride it around. Just place your feet onto the feet grips of the hoverboard to steer it around.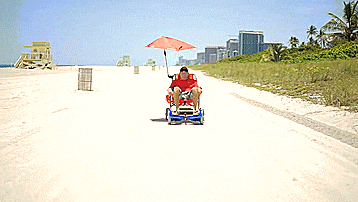 The company also sells handlebars to get better stability and maneuverability while riding on the HoverSeat. The handlebars connect to the hoverboard along with the metal frame so you can easily steer with your hands rather than your feet.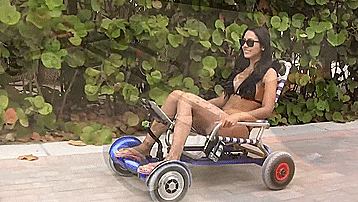 Are you essentially just riding around in an electric wheelchair? Basically, but because it looks like a lawn chair, people will hopefully not judge you quite as much for pretending to be handicapped.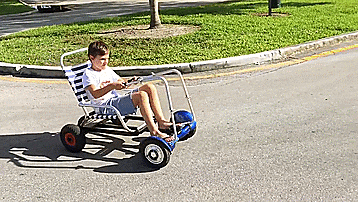 Check out the HoverSeat in action via the video below.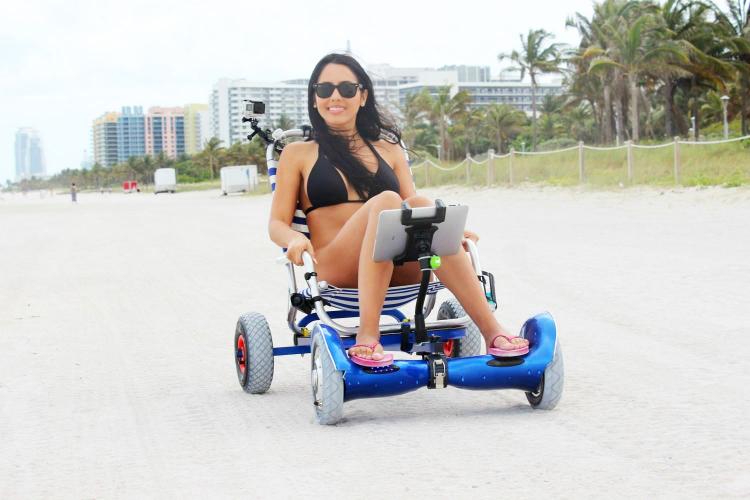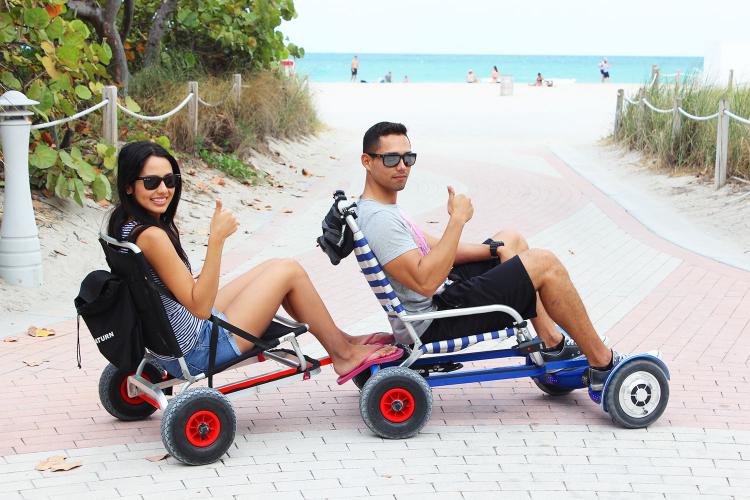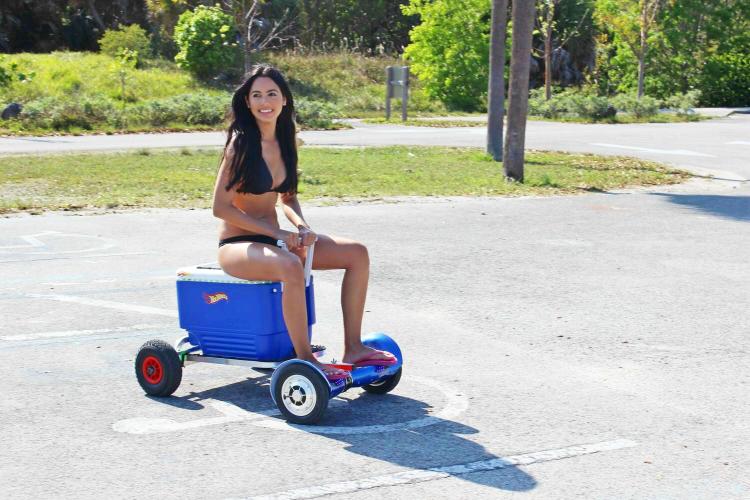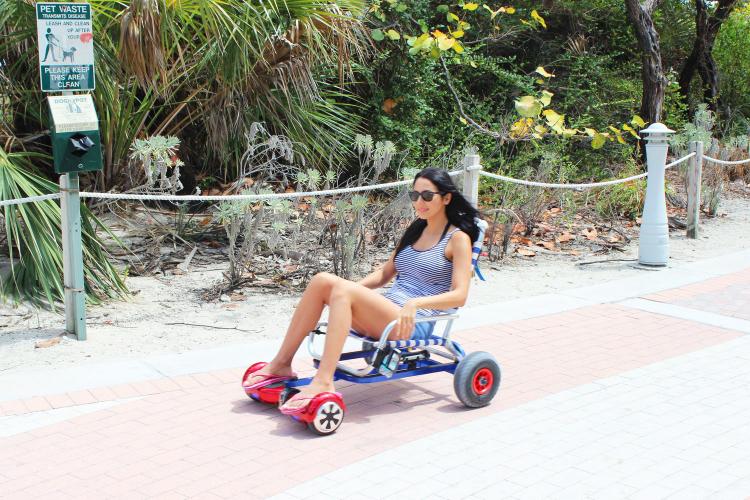 Using the metal loop on the back of the frame, you can also haul around larger things like coolers, surfboards, luggage, etc.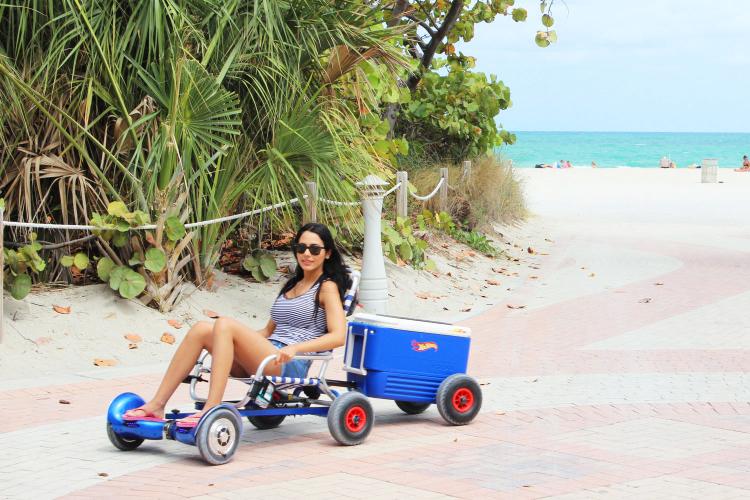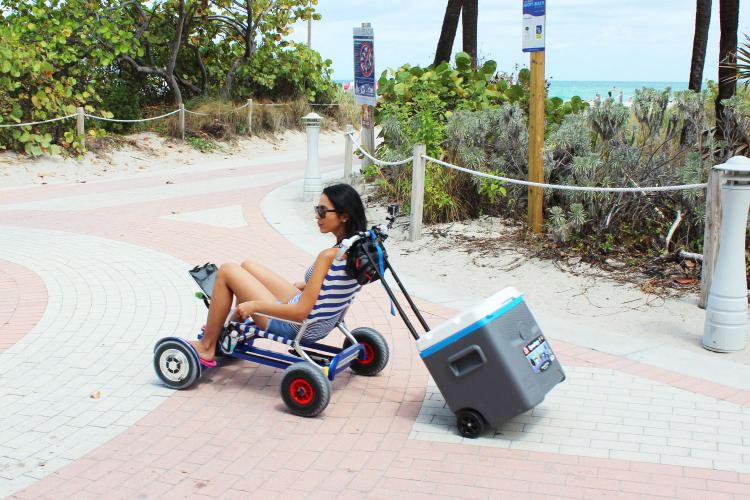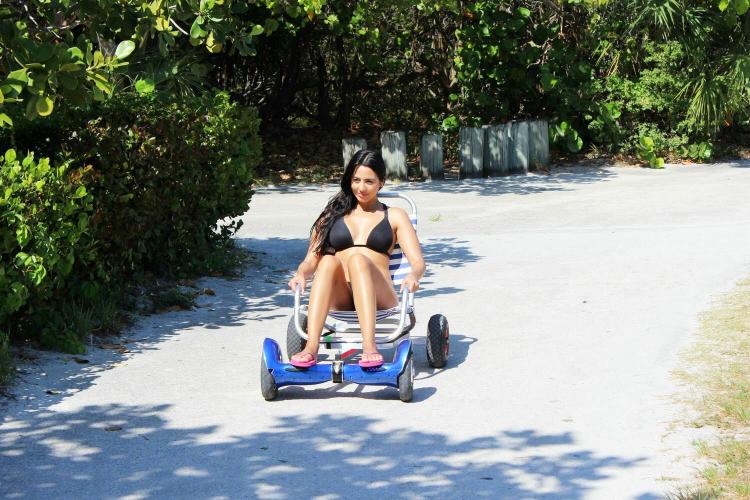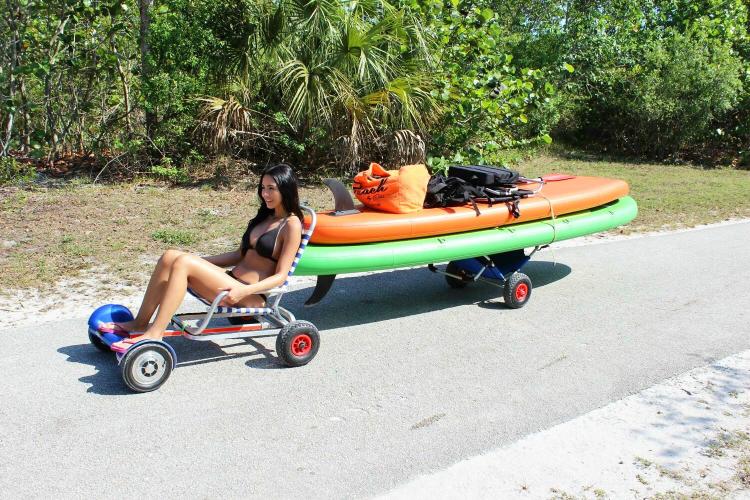 Subscribe To Our YouTube Channel