Hood Ornament and Car Grill Ring
By Ryan on 11/09/2015 3:02 AM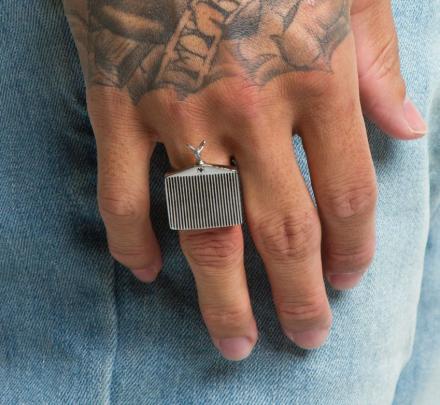 Instead of ripping someone's hood ornament off of their car and making a giant necklace out of it, and pretty much showing everyone that you're a thief and an all around scum bag, you can now just wear a hood ornament right on your finger, and this way it's perfectly legal. The HC grill ring is made to look like a mini car grill along with a little hood ornament on top of it that portrays an eagle or large bird on top of it with it's wings spread open, and is perfect for car enthusiasts, car thieves, or maybe just someone who hasn't quite reached the desperation or required level of balls to rip a hood ornament off of a Mercedes to make their own piece of jewelry.
Created by Han Cholo (or Brandon Schoolhouse), a jewelry designer from Los Angeles that makes unique rings, earrings, necklaces, etc, with references to pop culture, and while taking his name into effect, he of courses has a nice selection of Star Wars jewelry.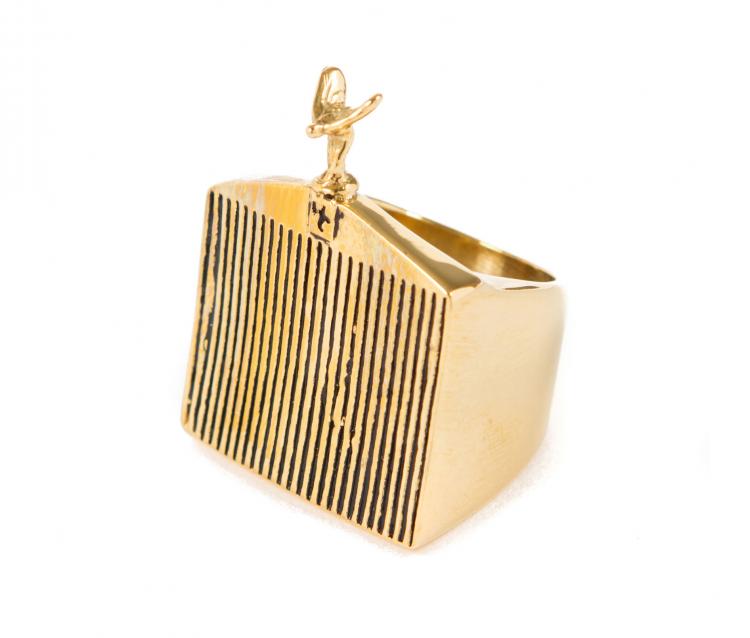 The hood ornament and car grill ring comes in either gold or silver colors to choose from, comes in sizes ranging from 7 to 11, sports an 'HC' (Han Cholo) emblem on the front of the ring as if it's a car brand, and is a fashionable accessory that is sure to make you the leader of your hood (pun intended).