Hide-a-Ride Lets You Store Your Bicycle On Your Ceiling
By Ryan on 06/14/2017 11:06 AM (Updated: 06/27/2017 11:35 AM)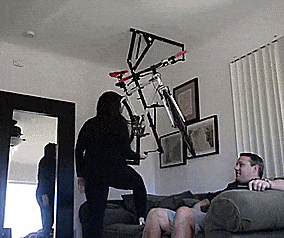 If you live in a small apartment in the city, you probably don't have a great place to store your bicycle when it's not in use. Sure, there are plenty of bike racks for the home that let you mount it on your wall, but that takes up a lot of precious room that you don't have an abundance of. This company has made a bicycle rack that lets you easily mount your bicycle on the ceiling sideways so it'll take up the least amount of space possible.
Perfect for use in the home, garage, or basement, the Hide-a-Ride bicycle rack as so it's called uses a space saving design that lets you reclaim your floor space while keeping your bicycle safely out of the way on the ceiling.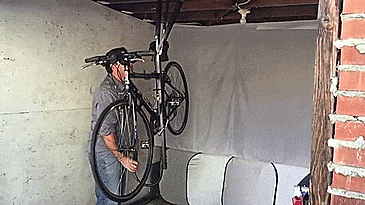 To use the Hide-a-Ride, simply place your bike onto the top frame hook and slide the lower frame hook over your bike frame to secure it on the frame. You can then slide your bike up to your ceiling and lock it in place. To remove your bike, just unlock it from the top frame, and it will slowly drift down using a slow-release feature. You can then unlatch the top and bottom hooks and be on your way with your bike.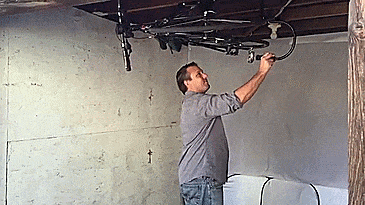 The Hide-a-Ride requires no more room than the width of a hallway, and comes with all of the installation hardware and instructions you'll need to install it. Plus, if you're looking to do repairs on your bicycle it would make the perfect way to do some work on it, since before you swing it up to your ceiling, it's placed at perfect shoulder height.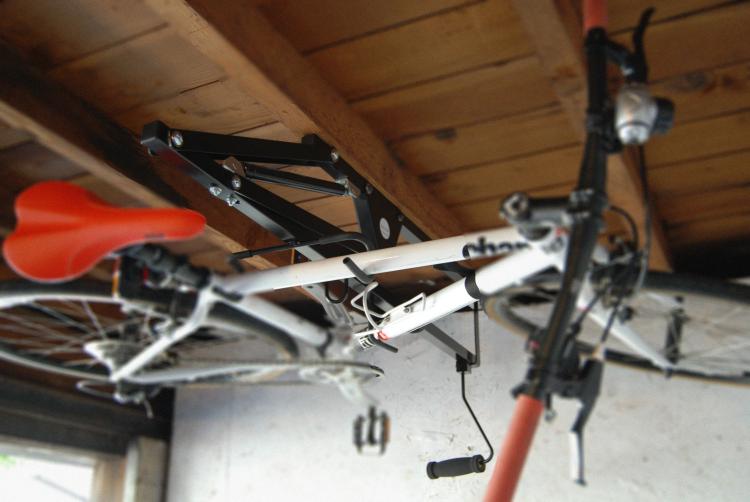 The Hide-a-Ride ceiling bicycle mount is made from quality materials including aluminum, cold rolled steel, and military grade fasteners. The mount is meant to be installed onto 8 foot high ceilings, works with bicycles with horizontal frame bars, and can handle bikes that weigh up to 50 lbs.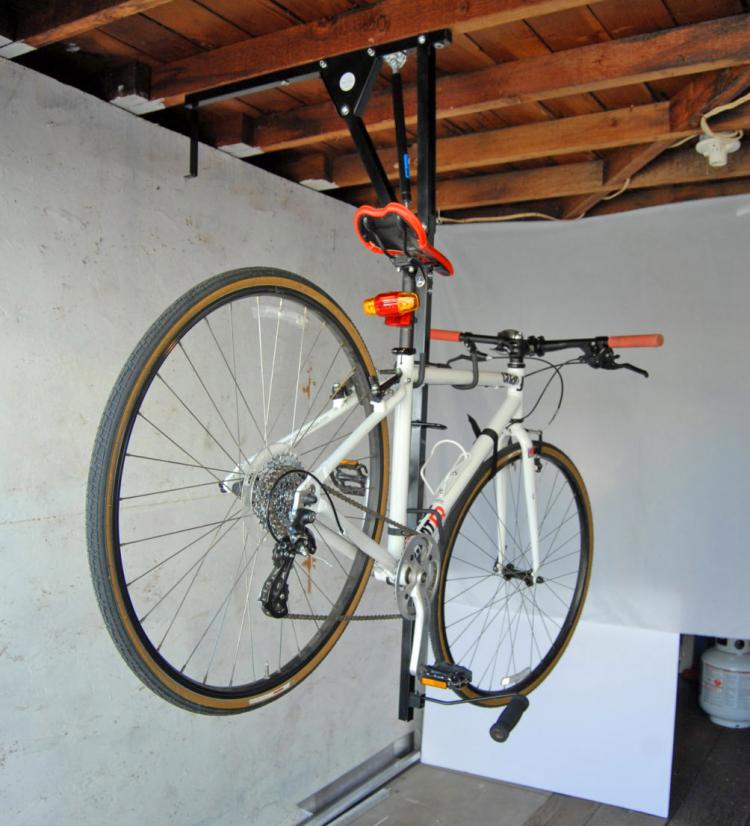 Check out the Hide-a-Ride ceiling bicycle mount in action via the video below.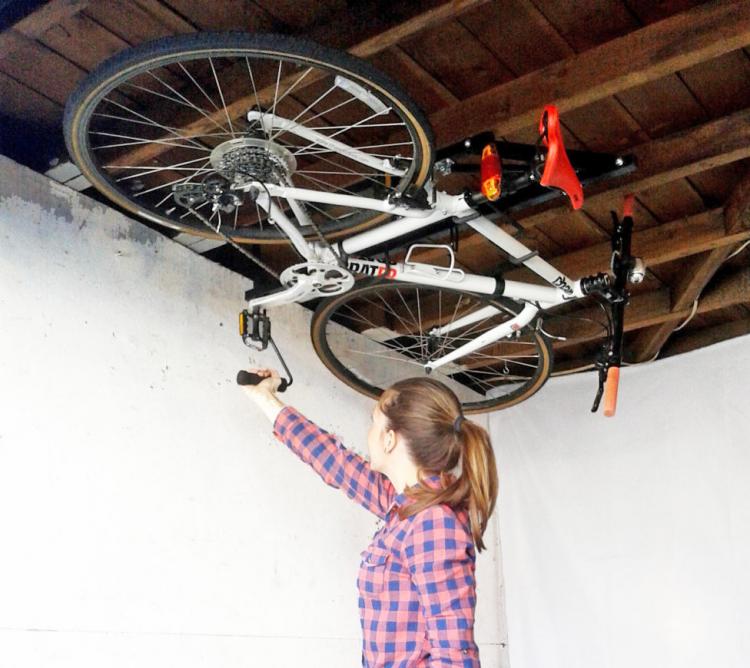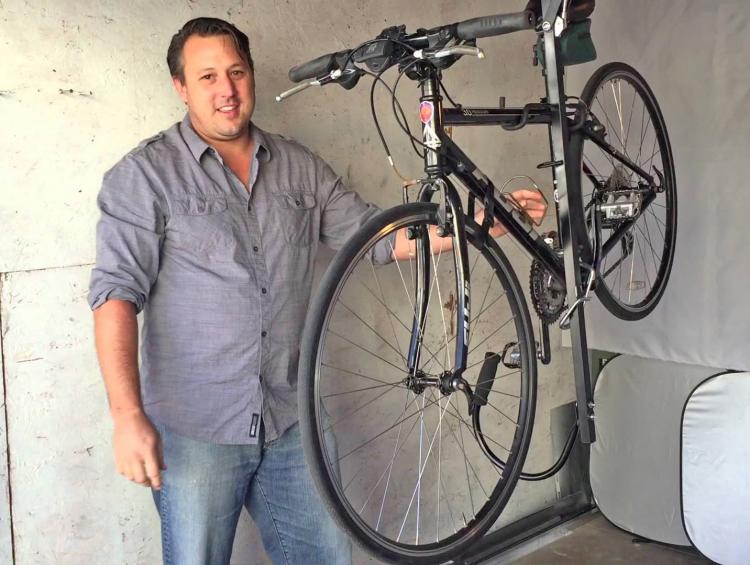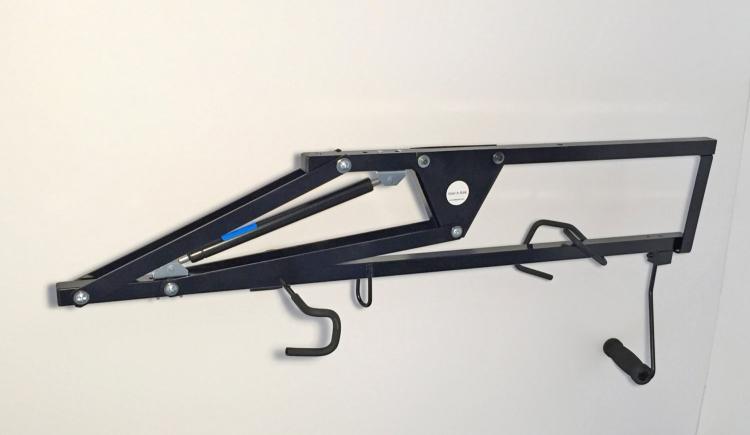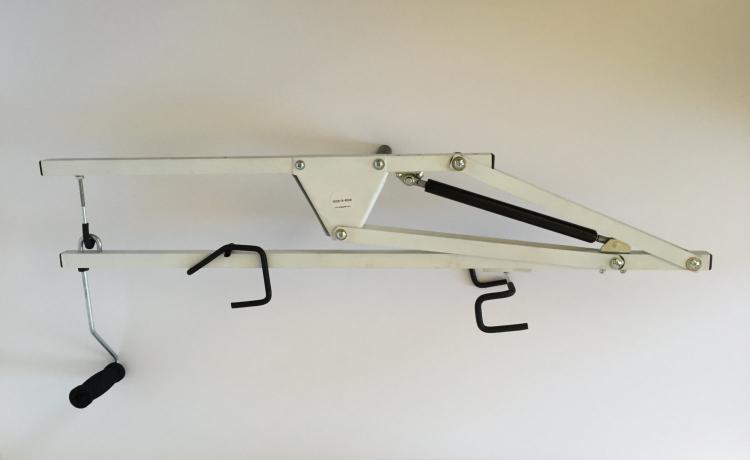 Subscribe To Our YouTube Channel