Helio Portable Shower Offers a Pressurized Shower Anywhere
By Ryan on 04/16/2019 10:24 AM (Updated: 04/17/2019 9:25 AM)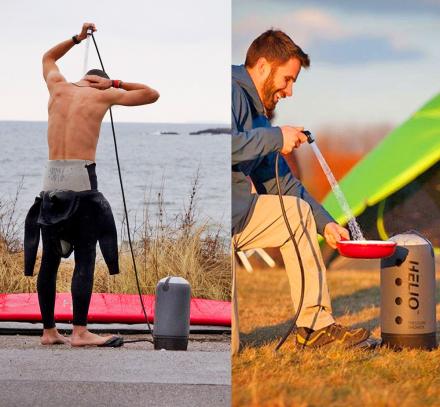 You may have seen a few of the camping showers that we've posted in the past, including a shower device that attaches to a 2-liter bottle, and a pressurized shower that even offers a hot water option, but this unique portable camping shower lies somewhere in the middle. It's a simple device that offers a pressurized shower wherever you are, and is a perfect device to have when camping, surfing, at the beach, at sporting events, and more.

Sizes: 11-liter | 22-liter | Shower Tent
It's called the Helio portable pressure shower, and it uses a foot pedal to build pressure inside the container so that the water comes out all on it's own when you'd like to use it. It can hold just under 3 gallons of water, and allows for 5-7 minutes of continuous water flow.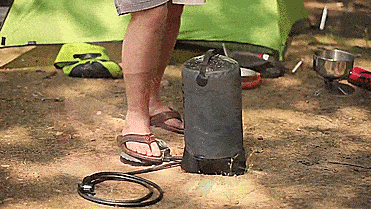 When packed up, the device measures just 5.5 inches tall x 8 inches across, so it's super easy to throw into a pack or backpack for when you need it. It's ideal for at the beach, hiking, camping, music festivals, rafting trips, road trips, and any adventure travel.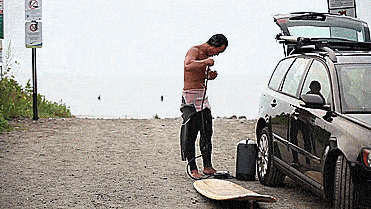 Not only great for showering, the unique portable pressurized water system is also useful for washing dishes while camping, giving your pet a bath outdoors, rinse off your gear, water plants, and more.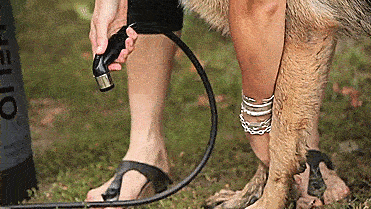 The food-pedal pressurized camping shower features a 7 foot hose with a spray nozzle, it has an 11-liter tank, an attached foot-pedal to keep pressure behind the water, it comes with a handy carrying case, a side holster keeps the nozzle out of the way and ready to use. The portable shower weighs 3.7 lbs, and measures 17 inches tall when in use.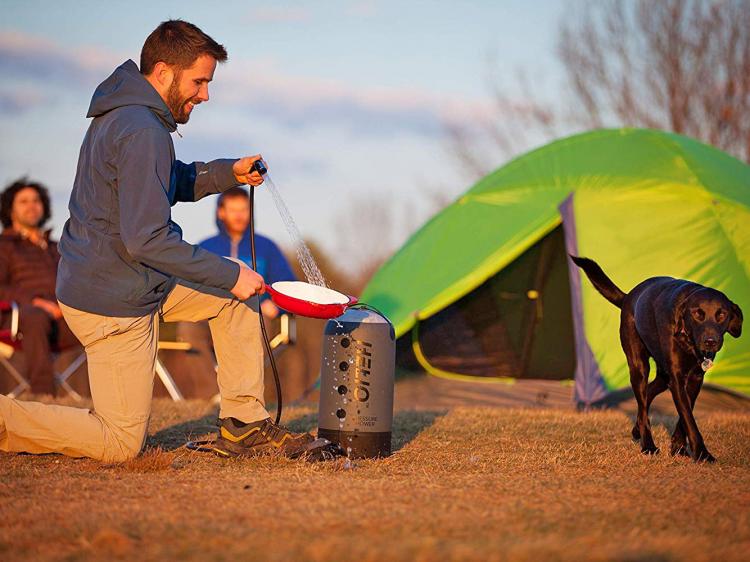 The Helio comes in two different sizes, the Nemo and the Nemo LX. The standard Helio holds 11 liters of water and lasts for 5-7 minutes, whereas the larger Nemo LX holds 22 liters of water and lasts for 7-10 minutes of water pressure time.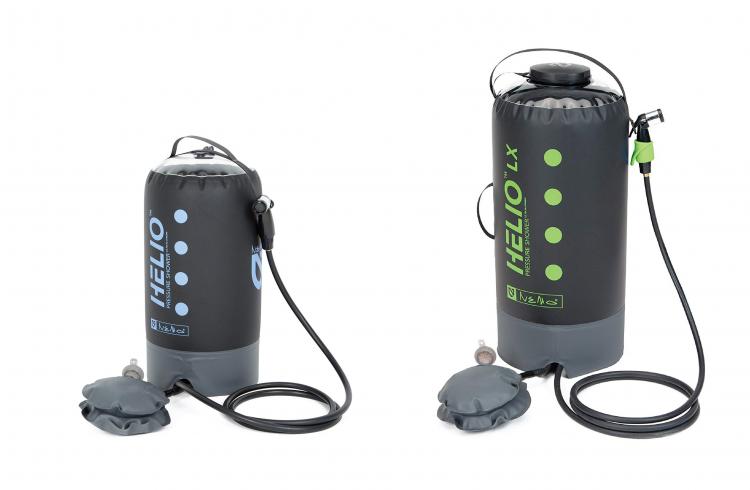 Check out the Helio portable pressurized shower in action via the video below.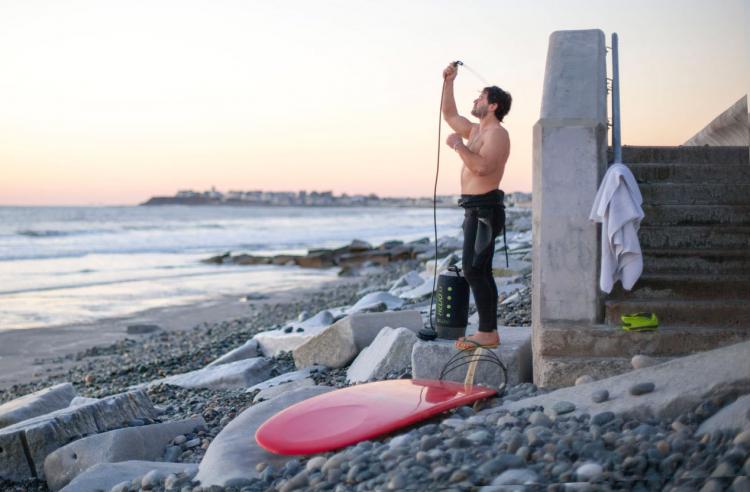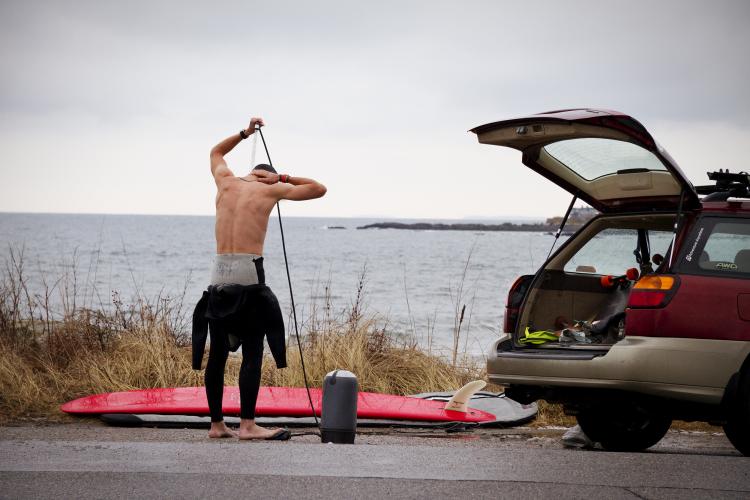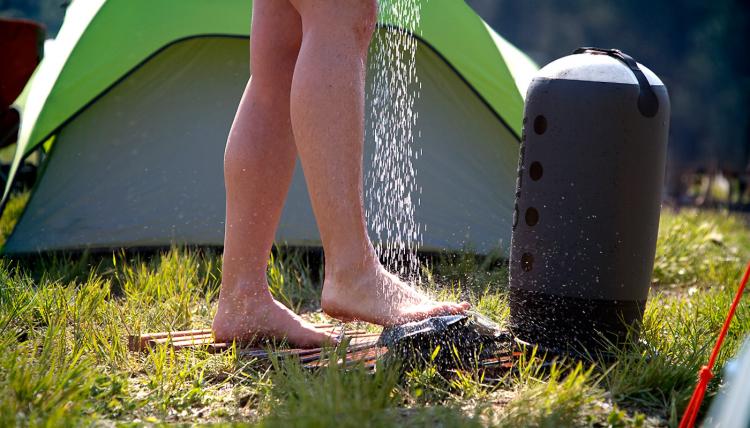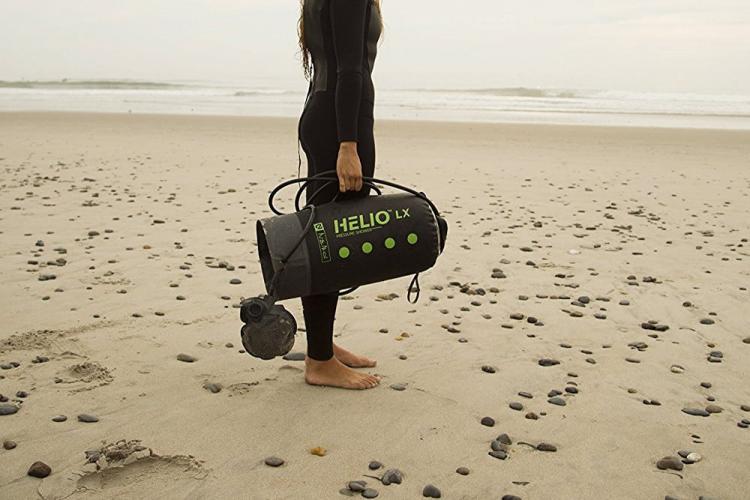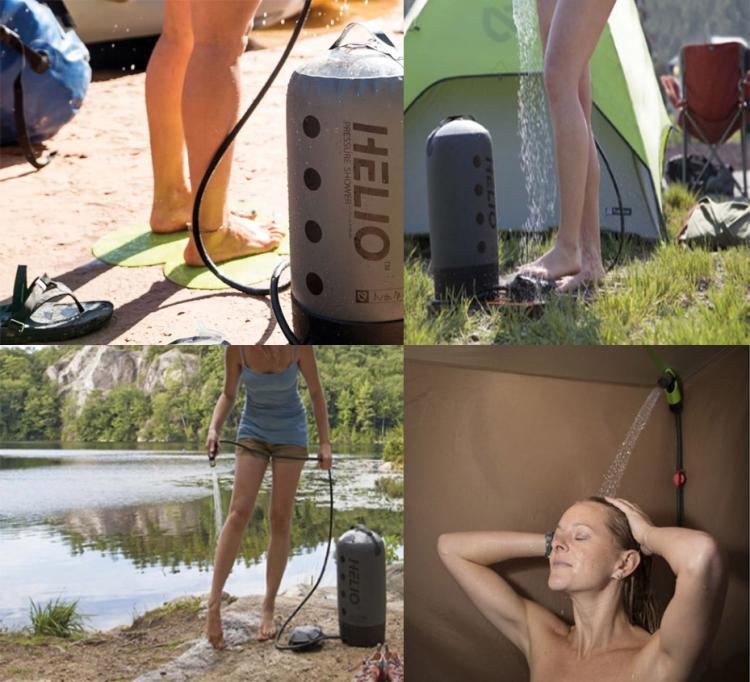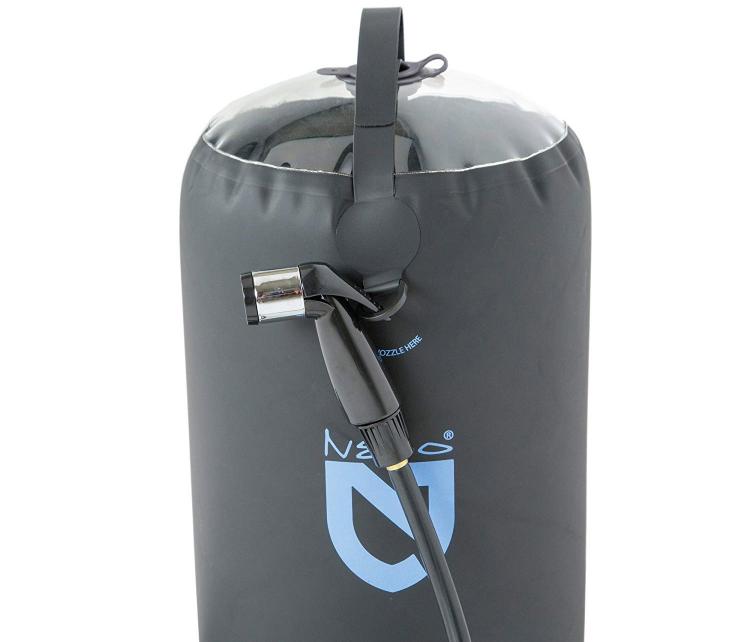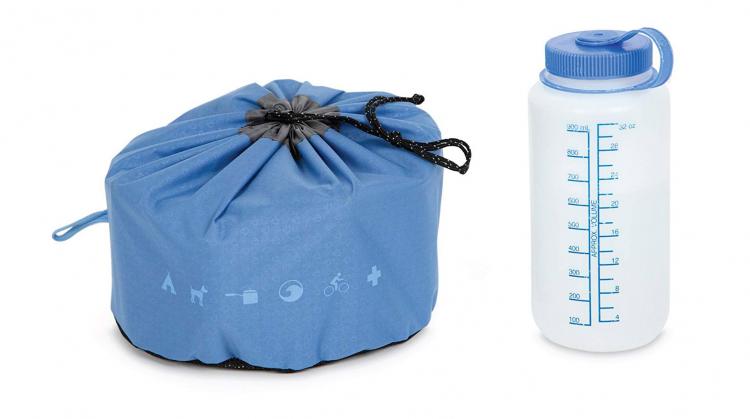 Subscribe To Our YouTube Channel