Rinse Kit: A Pressurized Portable Water Shower
Date Published: 01/21/2019 12:49 PM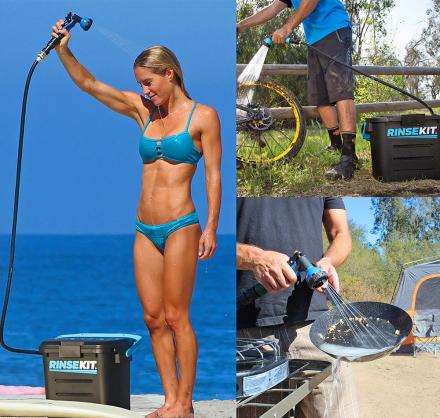 How many times have you wished you had some pressurized water to rinse off or while trying to clean something off outdoors? The Rinse Kit is a pressurized water shower that lets you do just that! It's a portable shower that holds up to 2 gallons of water, and it's completely pressurized so you can use it just like a garden hose with a spray nozzle on it, no matter where you are.

Versions:
Hard | Soft | w/ Heater
The Rinse Kit is perfect for rinsing off after swimming or surfing in the ocean, cleaning off dishes while camping, cleaning off your bicycle gear after a muddy bike session, or even to give your dog a bath outside.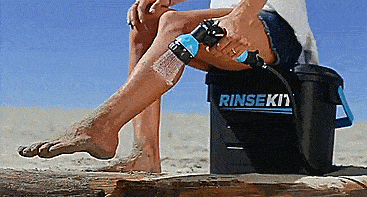 How Rinse Kit works is, as you fill up the internal container with your garden hose, it captures the air and pressure from it and stores it for you to use when away from your hose. When the valve on the Rinse Kit is closed the pressure from your garden hose is trapped inside, and will act like a spring to force the water out of the Rinse Kit when needed. This means there's no pumping required, nor are there any batteries or power source needed.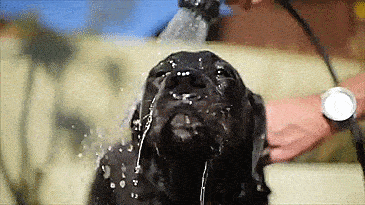 The unique portable pressurized water system offers seven different ways to get the water out of the hose, just like a shower head, ranging from a jet stream to a softer shower. Plus, it offers 4 full minutes of pressurized spraying, depending on the pressure of the hose that you filled it with.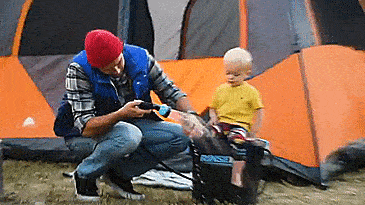 The Rinse Kit has a compact design that makes it super easy to transport, haul around, and use anywhere. It also features a built-in ruler to measure fish, a folding handle for easy one-handed carrying, plus, you can remove the lid so you ca stand on a clean surface while showering.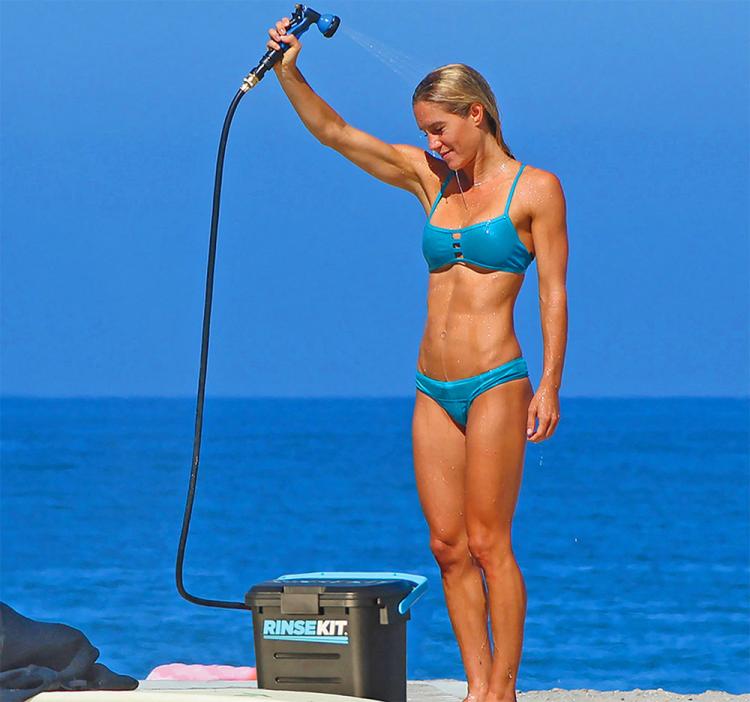 The Rinse Kit weighs 24 lbs when fully filled with water, and weighs 9 lbs when it's empty, it comes in a few different colors to choose from, and comes with a hose nozzle, a hose bib adapter, an on/off valve, along with a quick connect adapter.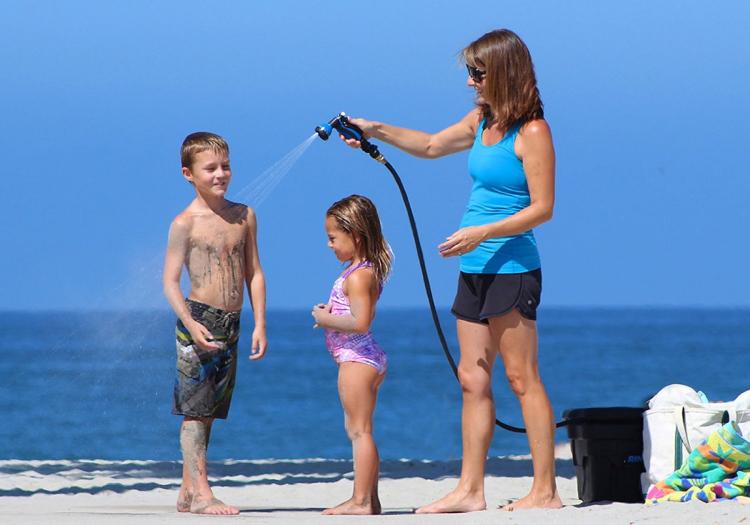 There's even a hot water adapter that you can connect to the Rinse Kit so you heat the water inside the chamber. You can charge it in your car so you can get hot water anywhere. This is great for showers while camping or rinsing off, instead of having to deal with ice cold water.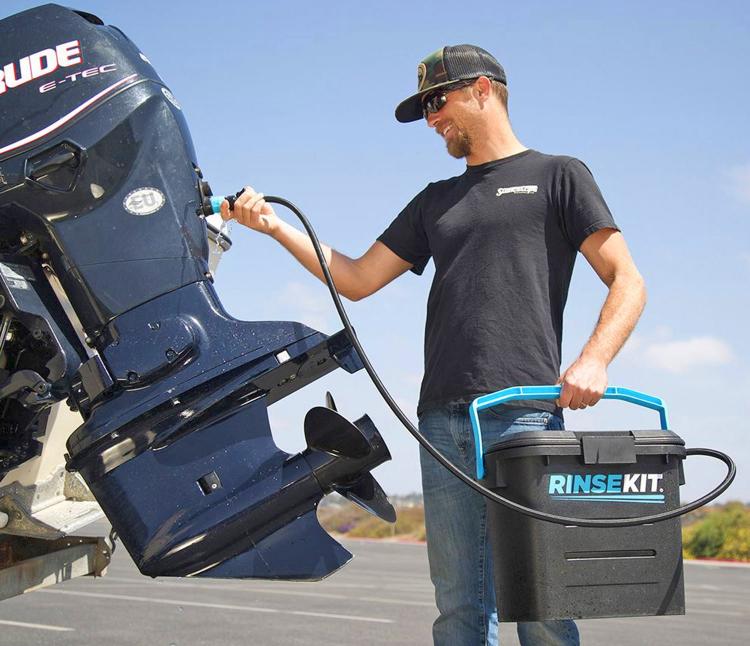 Check out the Rinse Kit portable pressurized water hose in action via the video below.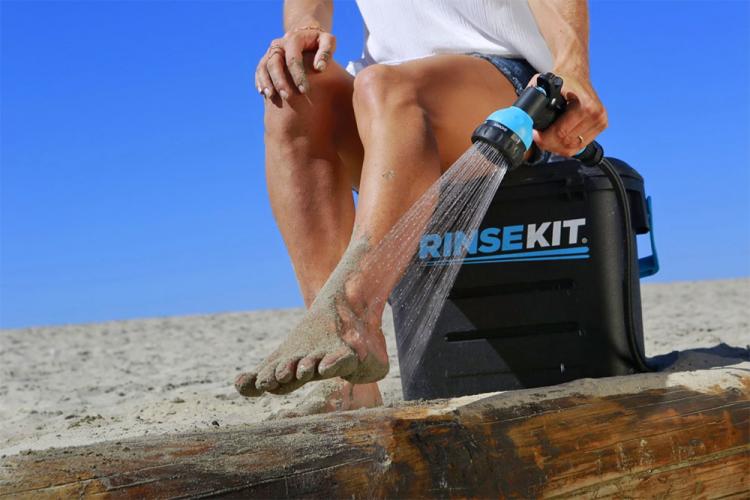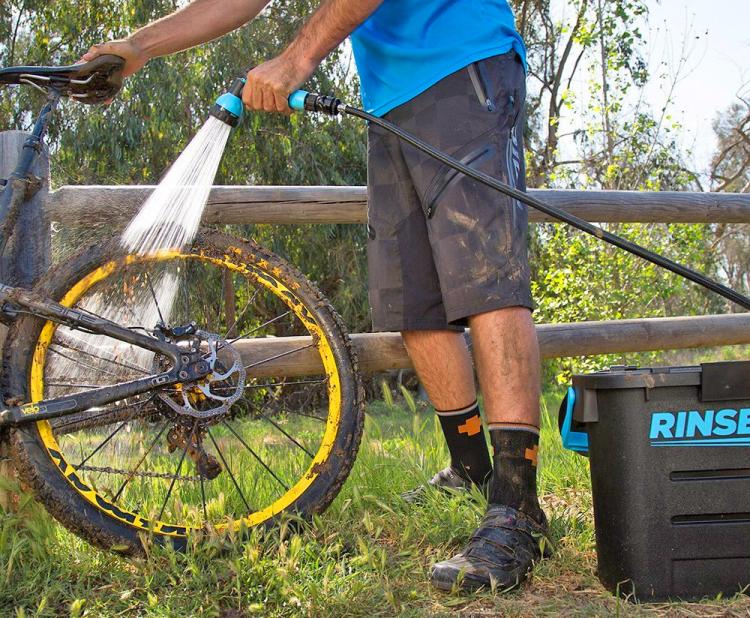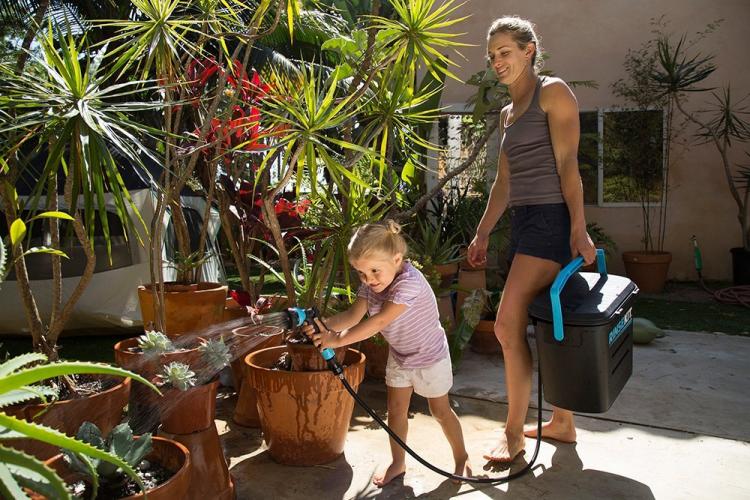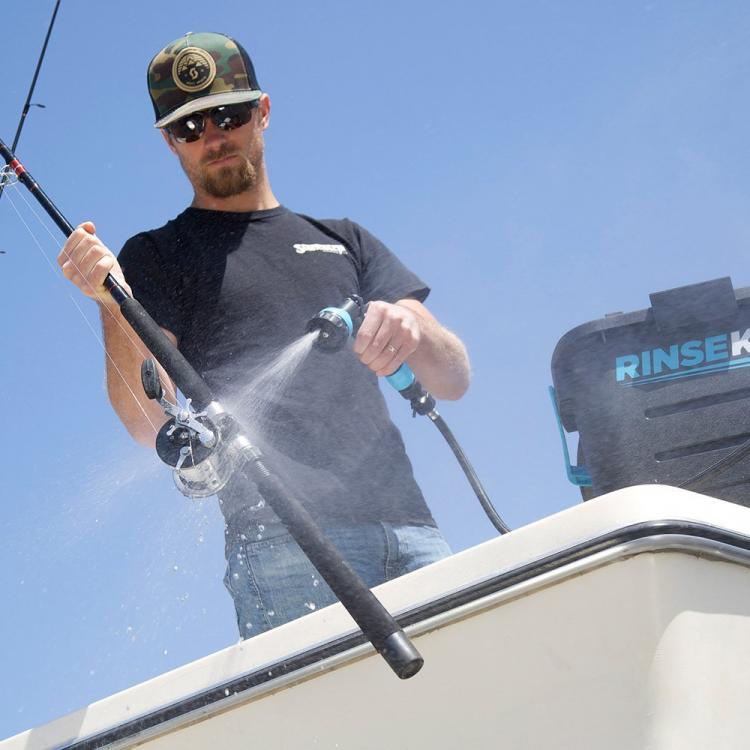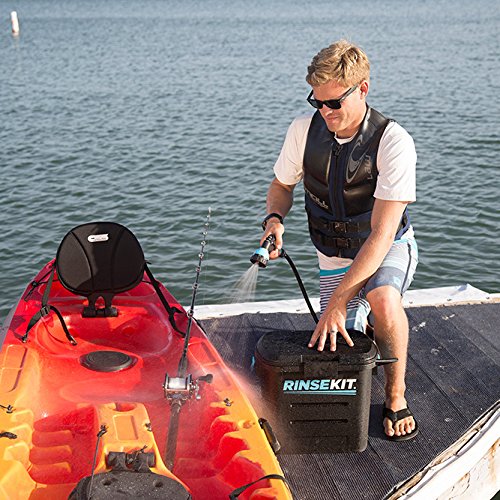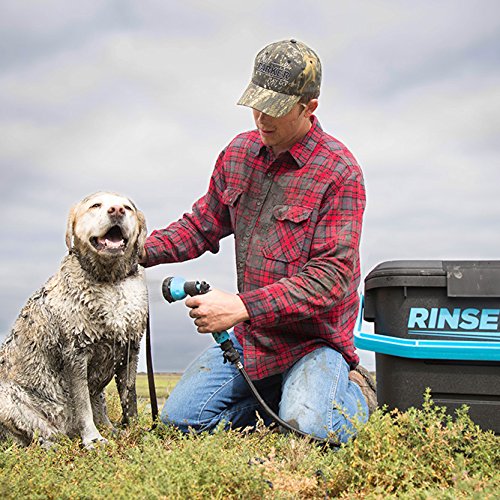 Subscribe To Our YouTube Channel