Have a Christmas: A Non Emotional Christmas Card
By Ryan on 11/29/2017 12:59 PM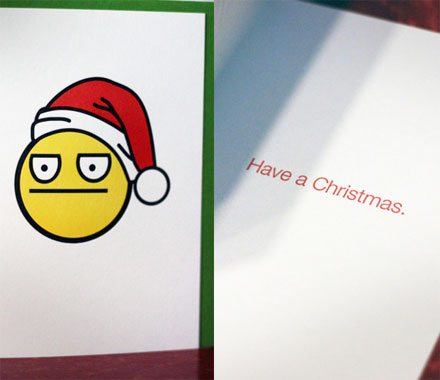 Do you have no emotion towards Christmas and want everyone to know it and hopefully feel the same way? Maybe these neutral Christmas cards are perfect for you. Not only will you express no emotion towards Christmas, but will make all your friends and family equals as they will all receive the same card with the same amount of effort and emotion put into it.
By telling them to 'Have a Christmas', you don't have to worry about if they have a good Christmas or a bad Christmas, just as long as they have a Christmas, your card has accomplished it's goal.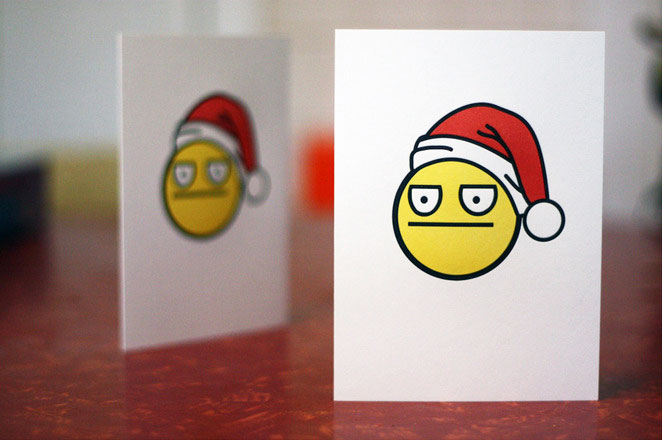 The 'Have a Christmas' neutral Christmas card is letterpress printed on cotton 110 lb cover stock french paper, comes in a green envelope, comes with 6 cards per pack, and each card measures 4.25 inches x 5.5 inches when folded.