Your Cats Can Now Have Their Very Own Haunted Mansion
By Ryan on 10/03/2019 1:51 PM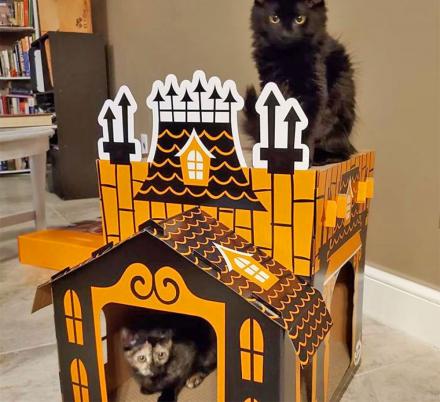 Halloween isn't a holiday to be celebrated by trick-or-treaters and goths alone - it's also a great time for your feline friends to get a little festive (especially those spooky black cats). You might be thinking of dressing your fur baby in some sort of ridiculous costume, but I have to let you in on a secret...they hate them (I swear, they told me so)! So rather than subject your cat to such inhumane and embarrassing torture, why not give them their very own haunted house to play in. This spooktacular chateau is two stories allowing multiple cats to have fun at the same time.
This haunted mansion is made of cardboard and assembles in seconds. It features a scratcher floor on both levels so you can be sure that your cat will have endless hours of fun. The second floor includes a perch pad up top so Fluffy will be able to keep a watchful eye out for shenanigans.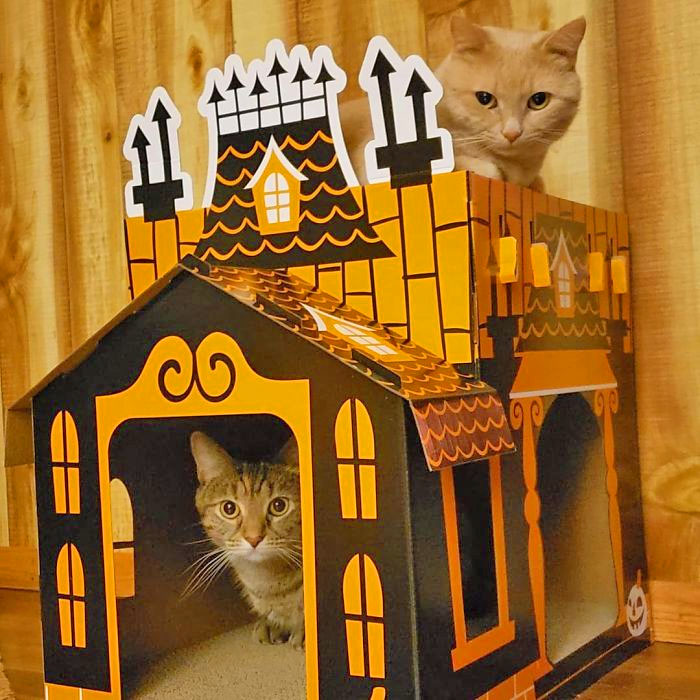 How Big Is This Cat Haunted Mansion?
When fully assembled, the mansion is 19.4 inches long x 17.5 inches wide x 22.62 inches tall. There is no official weight limit listed for this house, but other customers have said the mansion held up for their 15 pound cat with ease.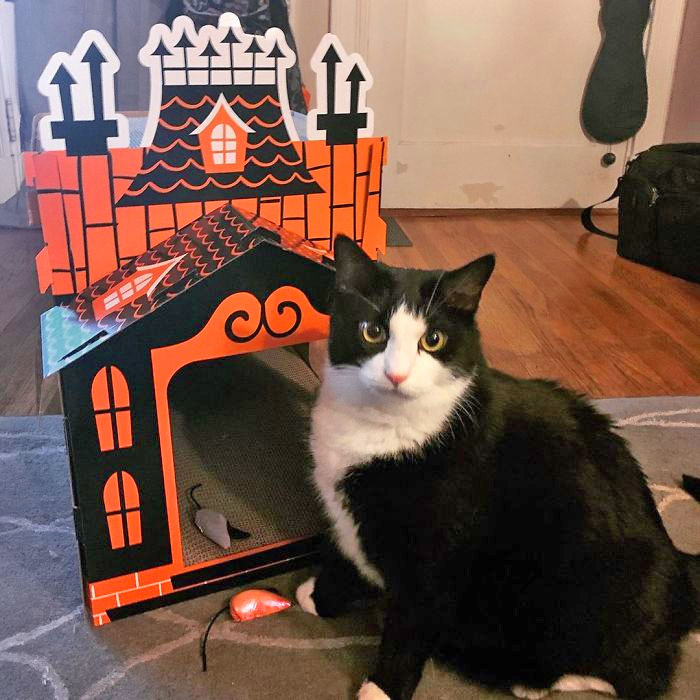 Your cats will be sure to have a scary amount of fun with this mini mansion!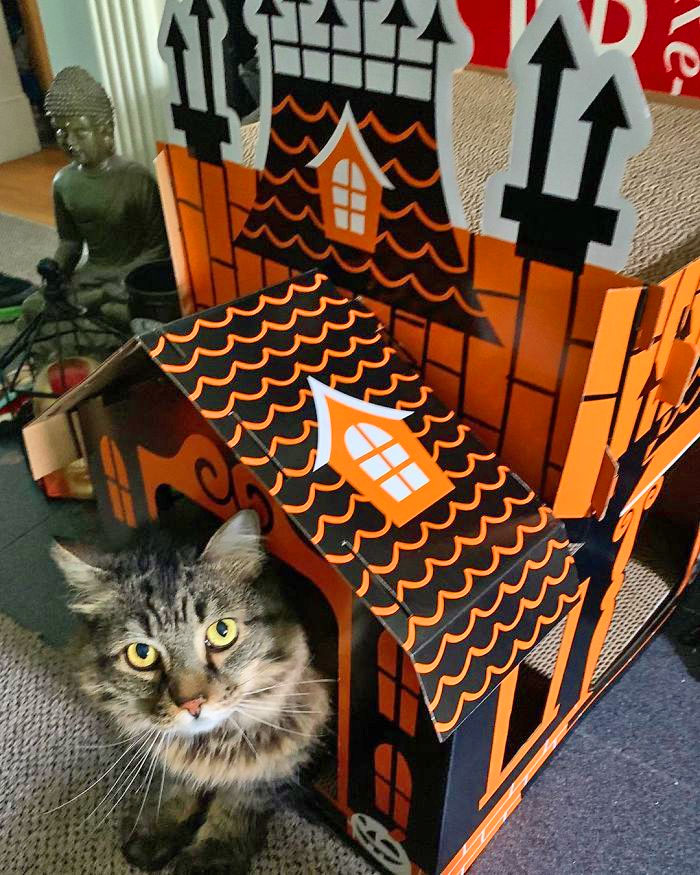 Check out some cats playing in this haunted mansion in the below video!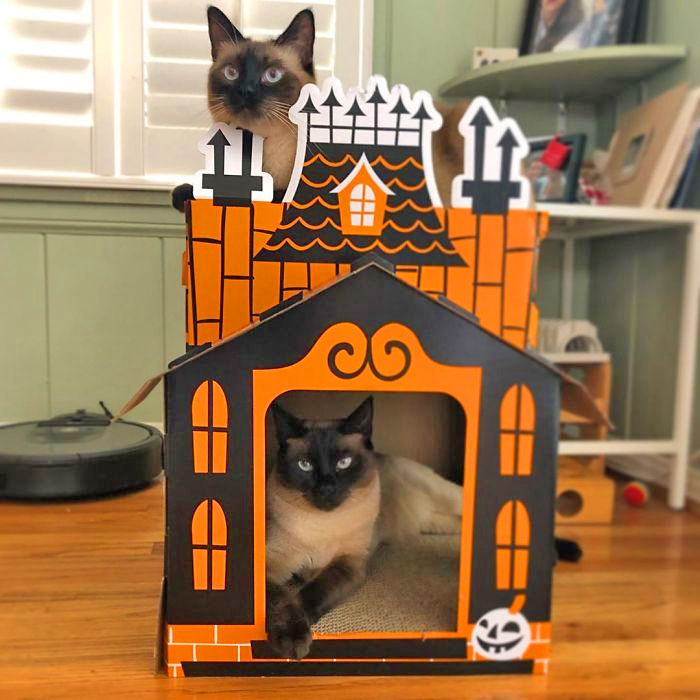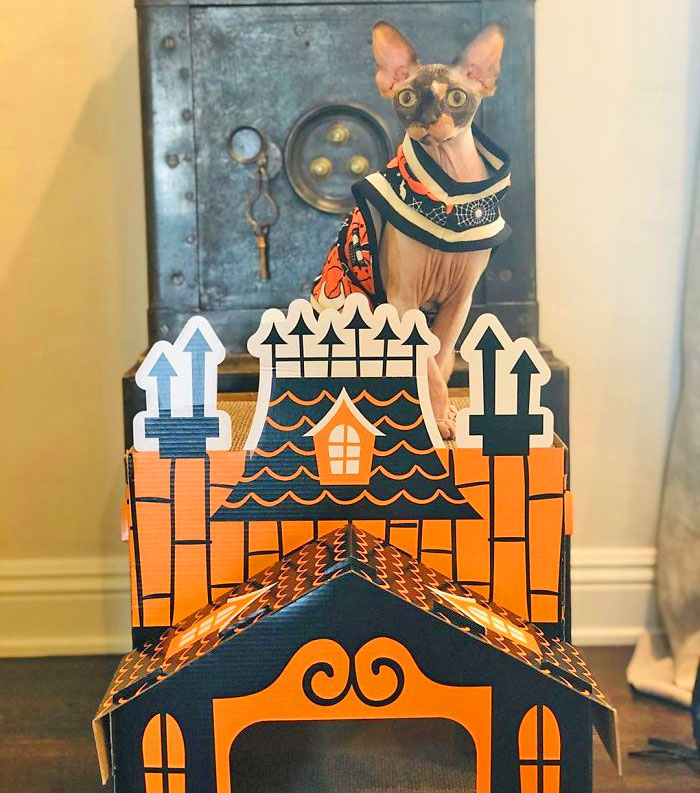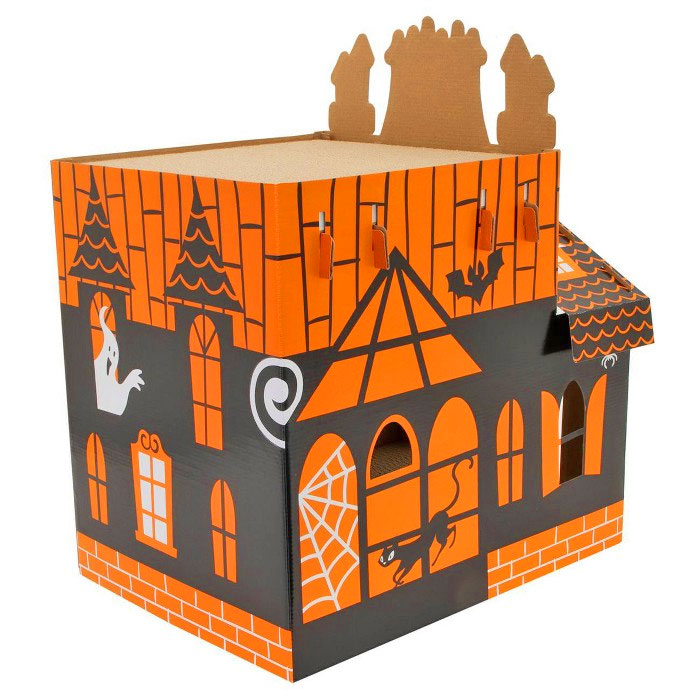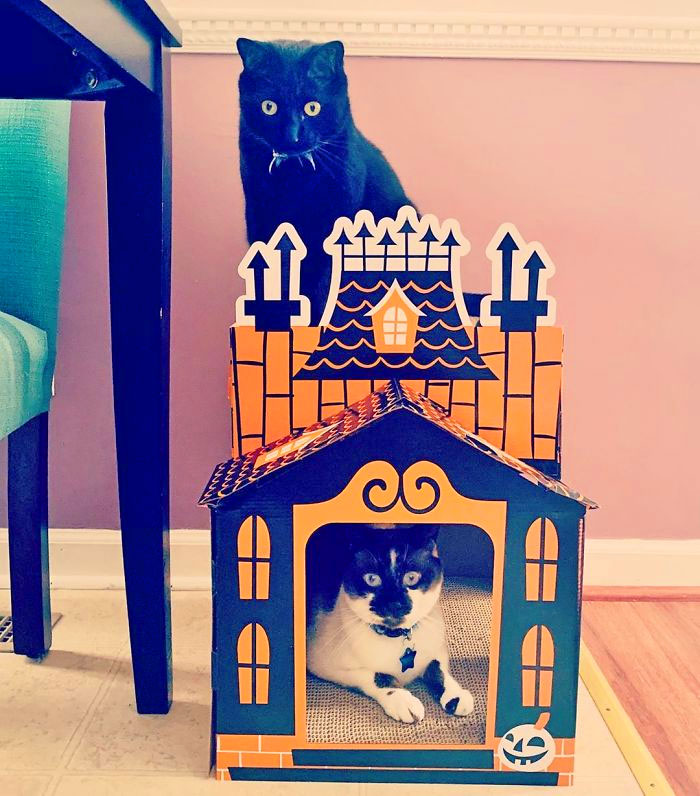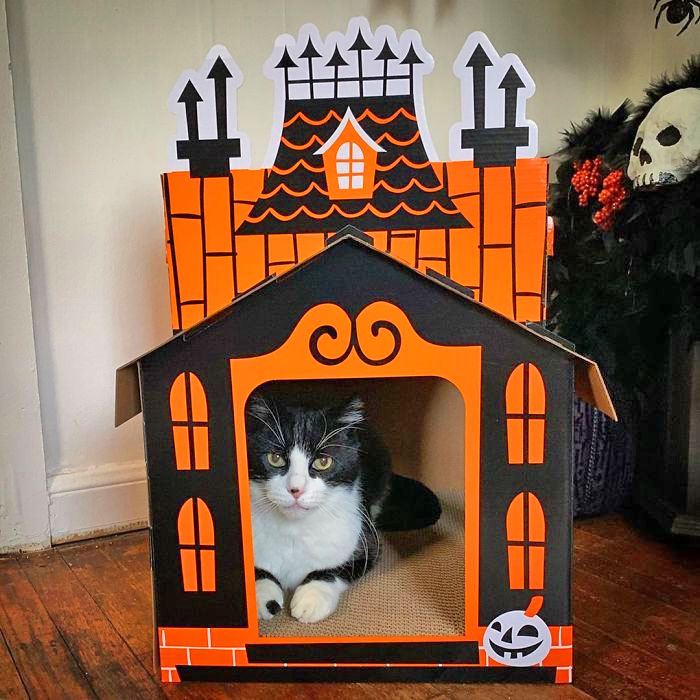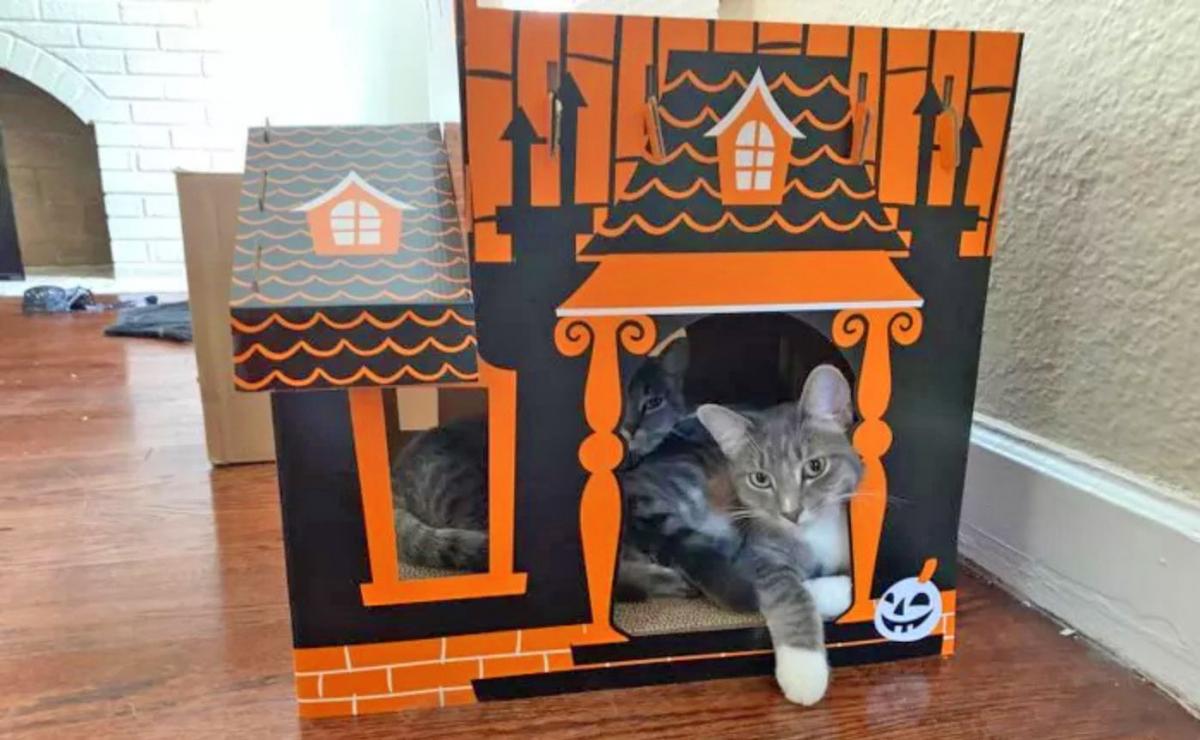 Subscribe To Our YouTube Channel