This Dinosaur Egg Candle Hatches As It Melts
By Ryan on 12/16/2015 5:22 AM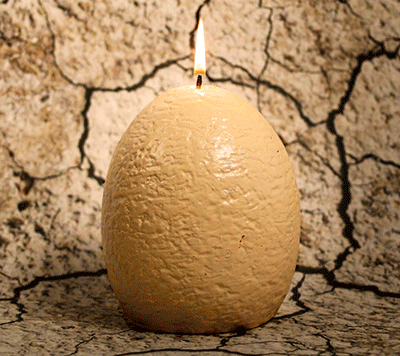 This candle starts out as just a regular looking dinosaur egg, but once you light it and it starts to melt a bit, the wax reveals a little porcelain baby dinosaur within the egg. A perfect gift idea for dinosaur lovers, archaeologists, or just all around dinosaur nerds, the melting dinosaur egg candle makes for an excellent surprise for unbeknownst receivers of the egg, thinking it's just some weird egg shaped candle that smells like unborn dinosaur babies. Sure to add a little pre-historic ambiance to your home, the hatching dinosaur egg candle is surely one of the most unique and fun candles we've seen, other than of course the White Castle hamburger candle.
The melting dinosaur egg candle is made from wax and the baby dinosaur inside the candle is made from porcelain. When burning for a while, the candle will leave the baby dinosaur black with soot from the flame, but once the flame is extinguished and the dinosaur is cooled down, you can easily wipe the soot away to have a nice and clean baby dinosaur that's ready for Momma. The dinosaur egg candle measures 5.5 inches wide x 5.5 inches long x 6.2 inches deep.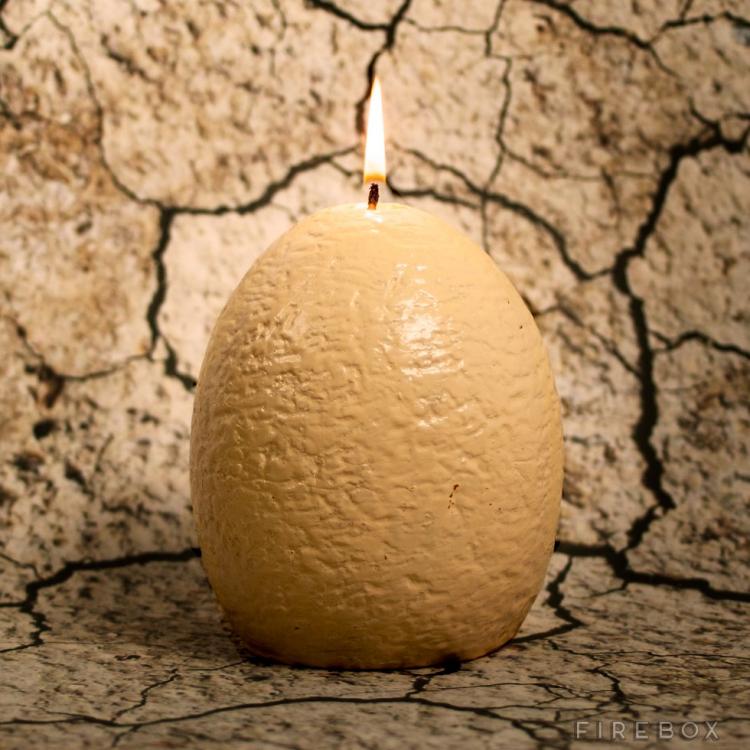 The hatching dinosaur egg candle is currently just available for pre-order on Firebox, where it's being exclusively, sold and will be shipping sometime in 2016. So be sure to be of the first to scoop up a hatching dinosaur egg candle.