This Ziploc Bag Holder Clip Helps You Load Your Leftovers Hands-Free
Date Published: 11/01/2021 4:20 PM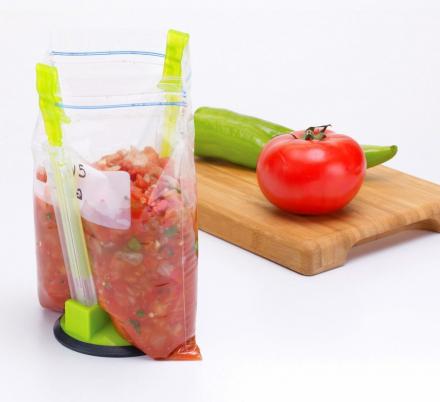 Usually when I attempt to put my left-over spaghetti into a ziploc bag it ends up with just about everything on the counter, with around 2-3 noodle ends touching the inside of the bag. This unique hands-free ziploc bag holder will hold your bag up and open if you happen to not have a signifanct other or roommate that will help you out.

Versions: Single | 2-Pack
To use the Ziploc bag holder, just clip the bag on to the clips on the end of the arms, and fill it up with goodness. No longer will you need to use tupperware, just fill up the bag easily and without a mess in mere seconds. Microwaving for one? Just dump your leftovers into a plastic bag without the need for a friend to hold the bag open for you.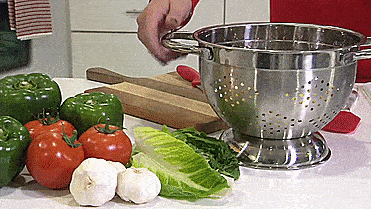 Perfect for leftovers, sauces, salsas, vegetables, fruits, and everything in between. Are the type of person that washes and reuses their plastic storage bags? This things for you! When not being used to hold open the bag to place items inside, it can also hold the bags open for easy drying.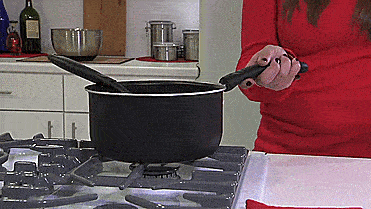 The Jokari Baggy Rack as so it's called folds flat for easy storage when not in use, has a non-slip rubber base so it won't slide around when using it, it features adjustable arms that will hold most standard bag sizes, and it measures 8.75 inches by 3.5 inches.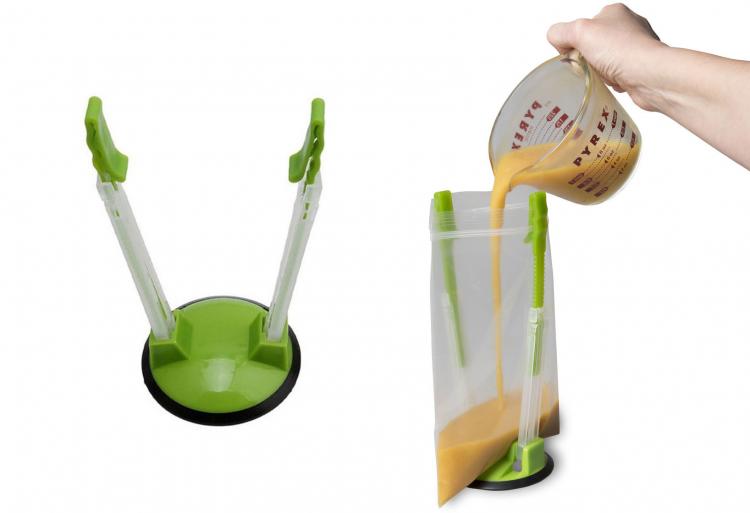 Check out the hands-free plastic storage bag holder clip in action via the video below.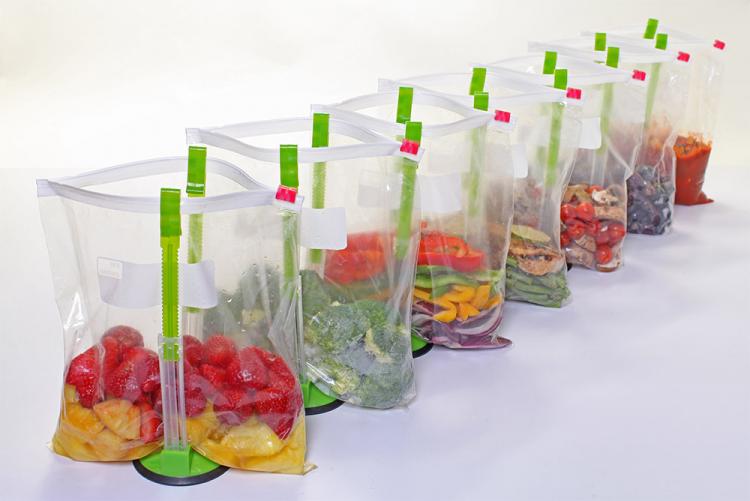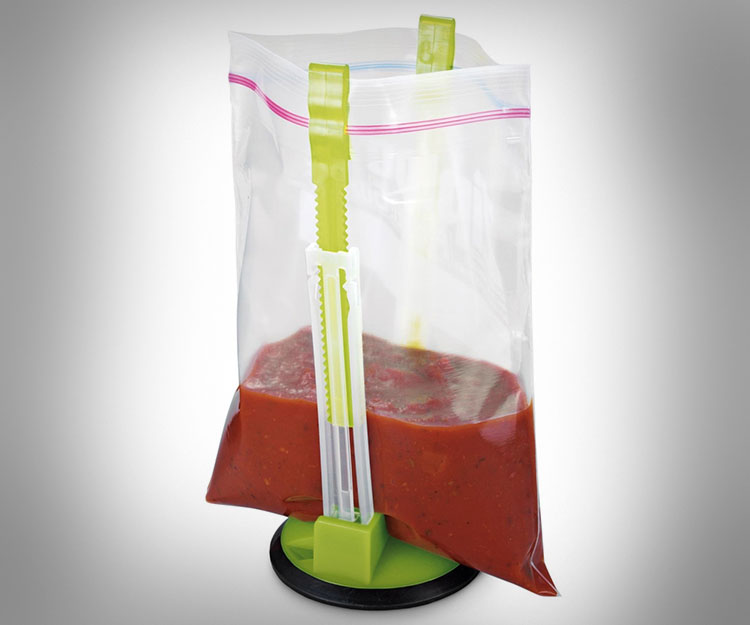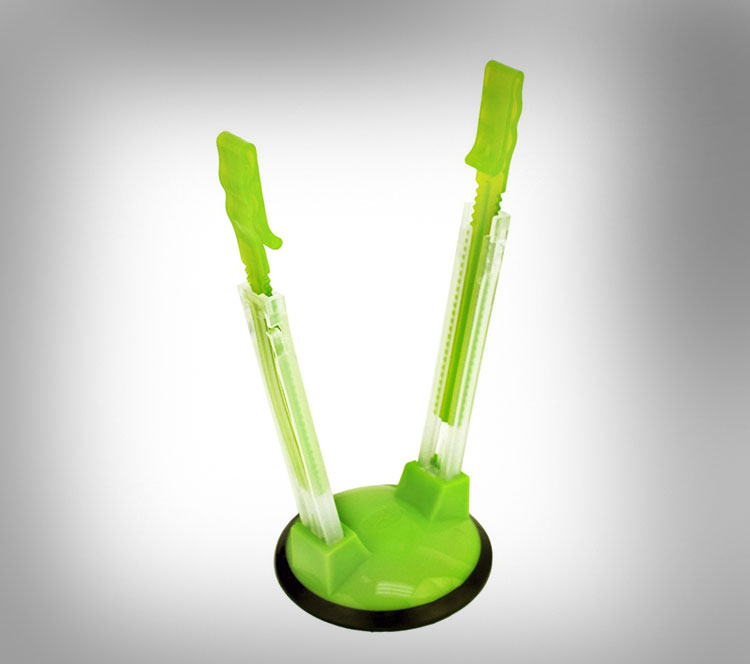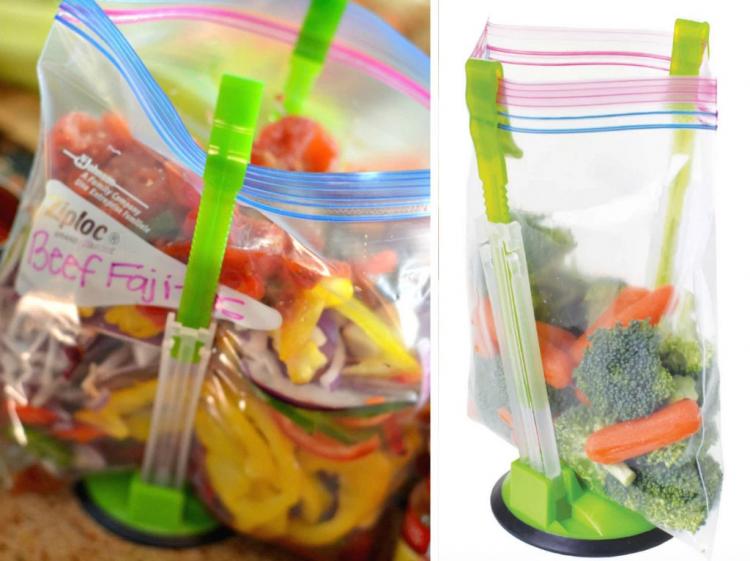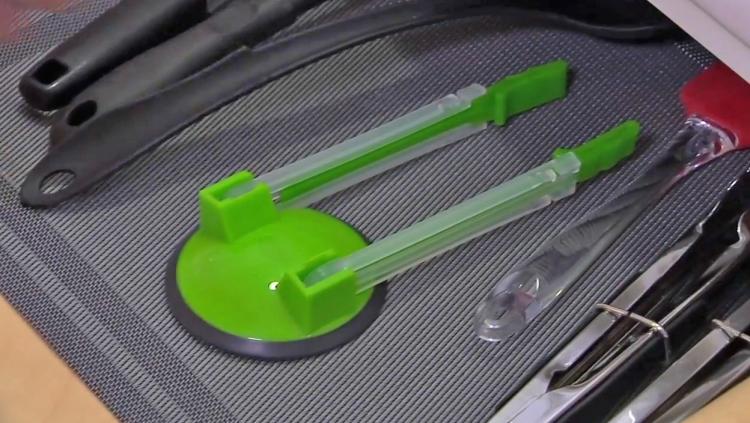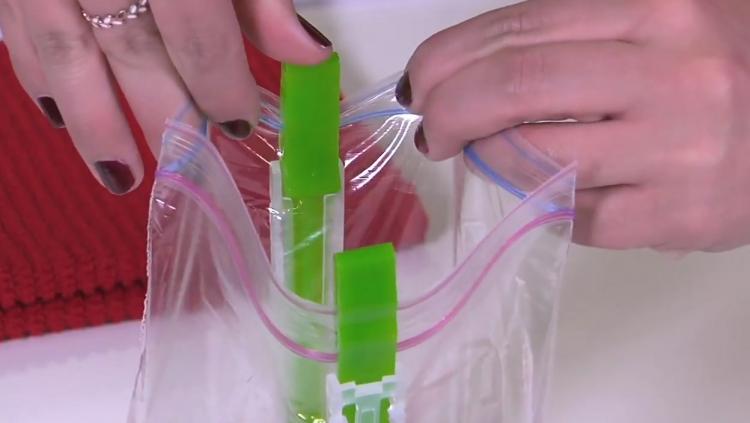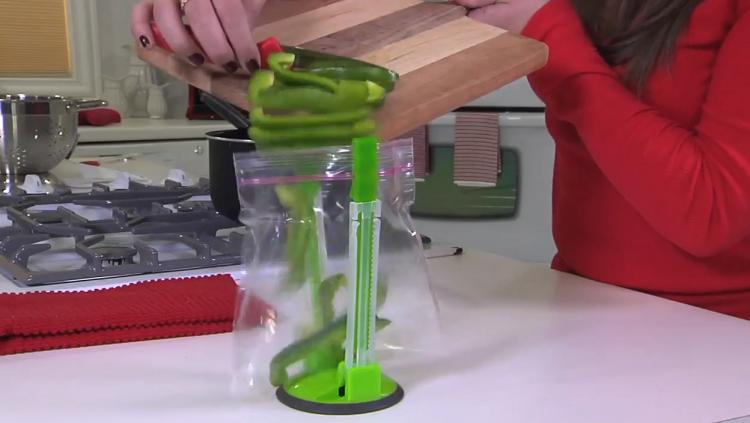 The unique Ziploc bag holder costs around 7 bucks on Amazon!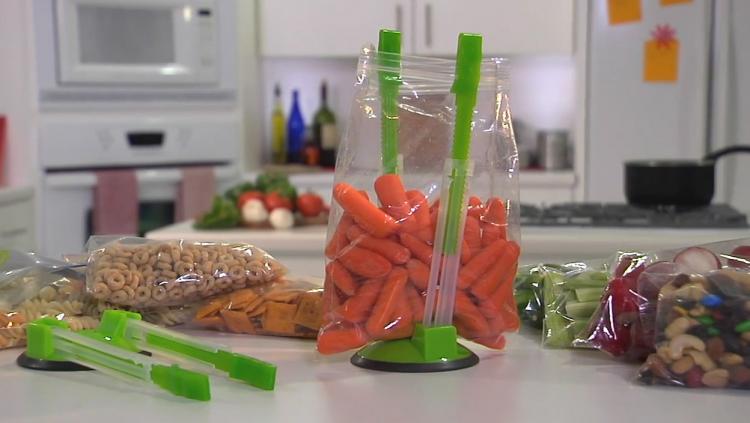 Subscribe To Our YouTube Channel