This Hands-Free All-Terrain Cart Lets You Skip The Backpack While Hiking
By Ryan on 03/01/2023 10:33 AM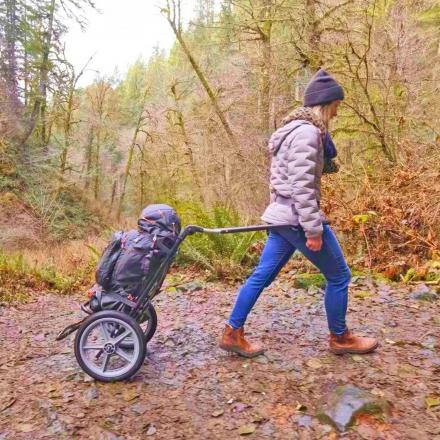 There are so many places in the world that people need to walk and bring luggage with them, from backpacking, camping and hiking to basic travel on airplanes and trains. If you spend a lot of time walking with specific equipment or luggage, you probably wish there was some kind of hands-free device you could use to attach your luggage to you that wouldn't impede your walking.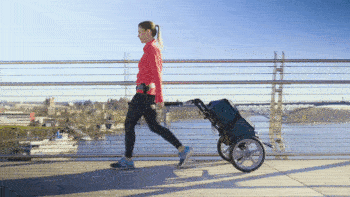 Well, now there could be with the HipStar hands-free multi-purpose hiking cart!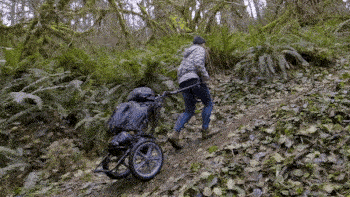 The HipStar project on Indiegogo is working to build an incredible and versatile hands-free travel cart that you can use on several different terrains without having to use your hands.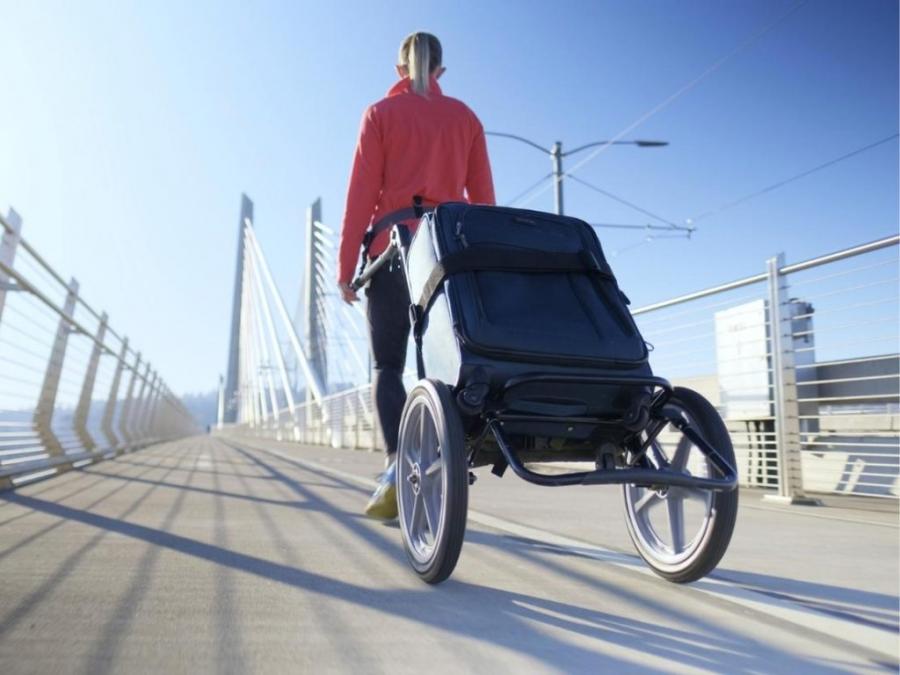 The universal travel cart is designed to be lightweight, yet durable, so you can carry bags and other items with you wherever you go, simply by attaching a harness to your waist. These universal travel carts use gravity and a simple set of straps to harness to the person, and they're long enough to avoid hitting your heel when walking or running, or your back tire when cycling. They include adjustable width and height so users of most sizes can use them, and they include a retractable kickstand to stand upright on their own when you need to walk away from them. These travel carts also include shock absorbers adding extra stability to the wheelset, making them usable during either walking, running or hiking. In addition, the large wheels make them suitable for just about any terrain, so they're an ideal option for backpacking trips, walks along the trail and more. The travel cart is also fully collapsible, so it's easy to break down and store when not in use. The travel cart's design is also intuitively balanced using the two wheels and a high center of gravity. The company explains that the cart's well-balanced design is due to both the adjustability of the handles and frame, and a pushback-eliminating mechanic that prevents the cart from being overturned. When in use, the heavy-duty travel cart includes five convenient modes: travel cart mode, backpack mode, bicycle mode, suitcase mode and travel mode, each of which can be used in unique transit circumstances. Travel cart mode refers to the hands-free walking luggage holder's pre-described mode, in which it effectively becomes a hands-free hand truck that attaches to the user's waist. In backpack mode, the device folds up into a backpack instead of resting the wheels on the ground, which is an excellent option for particularly vertical areas on a hike. Bicycle mode lengthens the support bars to their furthest position, leaving ample room for you to attach the travel cart to the back of a bike so you can pull it behind you when cycling. Suitcase mode is perfect for the airport, train station or other traveling areas, making it easy to drag any luggage with your hand while you walk. Lastly, travel mode is the most compact option in which users can completely fold down the travel cart, remove the wheels and prepare it for storage when you aren't going to be using it. The universal luggage cart is currently in a working demo phase, but interested parties can back the project on Indiegogo to help it enter mass production. The universal hands-free luggage cart project currently has 273 backers on the platform, who have raised $102,402 at the time of writing. The first HipStar travel carts are estimated to begin shipping in March 2023 according to a few of the project's perk options for backers. While there aren't many hands-free luggage carts that we know of offering this level of versatility, users who like the concept may also appreciate some of our past features, including this beach cart that converts into a beach table, this stair cart that lets you easily haul stuff up stairs, or, for the gardeners, this amazing 8-in-1 multi-function wheelbarrow and yard cart. In any case, you can back the HipStar universal luggage cart on Indiegogo starting at just $5, or you can upgrade to support the project and get your own HipStar for $339 for the MD version, or $399 for the upgraded HD version. Check out the hands-free all-terrain pull-behind hiking car in action via the video below!
Subscribe To Our YouTube Channel