Hand Candle Bleeds As It Burns
By Ryan on 10/09/2013 2:01 AM (Updated: 09/25/2016 9:40 AM)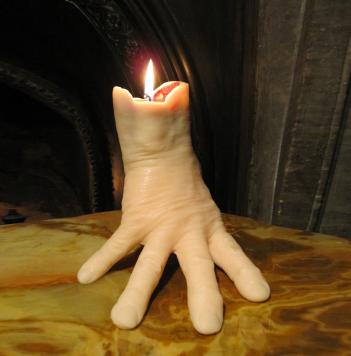 The hand candle is a candle in the shape of a human hand that has red wax on the inside and flesh colored wax on the outside, so that as the candle burns it will drip red wax down the outside of the hand making it look like the hand is bleeding. The hand candle is a great addition to your otherwise terrible Halloween party this year, why did you invite your grandma?
The hand candle is hand made from wax parrafin, and is so realistic that you can see every wrinkle and vein on the hand.
Update: The listing for the bleeding hand candle is no longer available, but there is a similar hand shaped candle available on Etsy here.