These Incredible Guitar Stools Are Made From Real Guitars
By Ryan on 02/20/2022 9:41 AM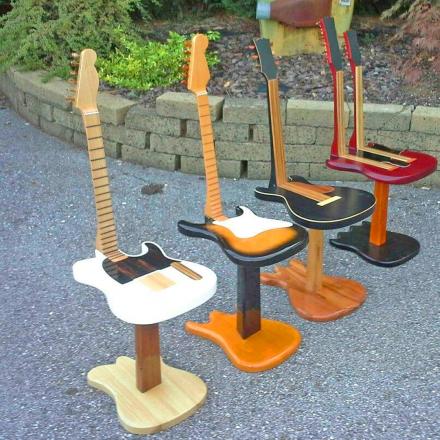 We can all agree: knowing how to play the guitar immediately makes you look way cooler. I mean, who doesn't love that guy who pulls out the acoustic guitar at every otherwise enjoyable party? Who wouldn't want to hear a crappy cover of Oasis' Wonderwall for the umpteenth time? But maybe you want to earn the cool points without actually having to learn an instrument.
Luckily, there are products like the guitar coffee table and the strummable real guitar doorbell so your guests know just how into music you are. You can even impress them with a totally convincing electric guitar toilet seat! Today's product fits neatly alongside these other instrument-shaped home essentials. Say hello to the DIY guitar stool!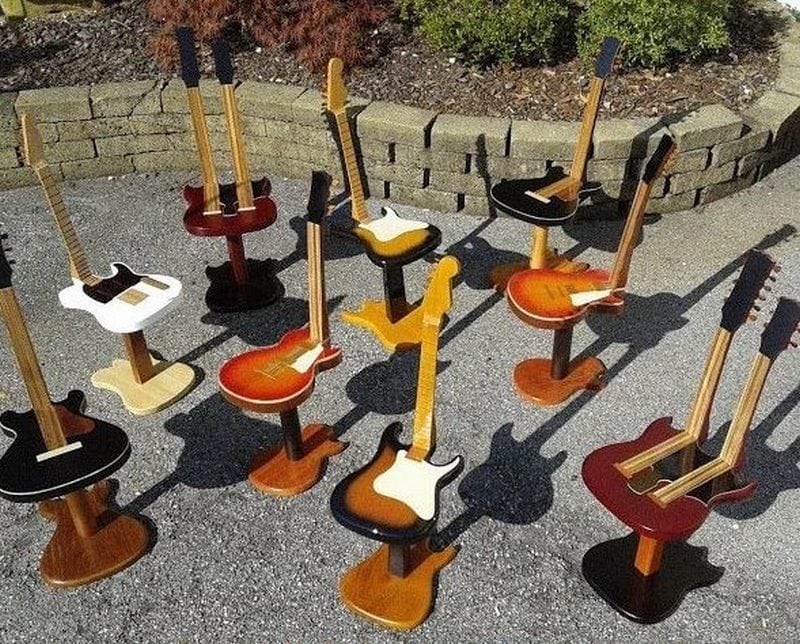 Credit: ideas2live4
The clever designer of the homemade guitar stool, username "MartinAllenbwlss", was inspired to make his own after finding images of similar furniture online.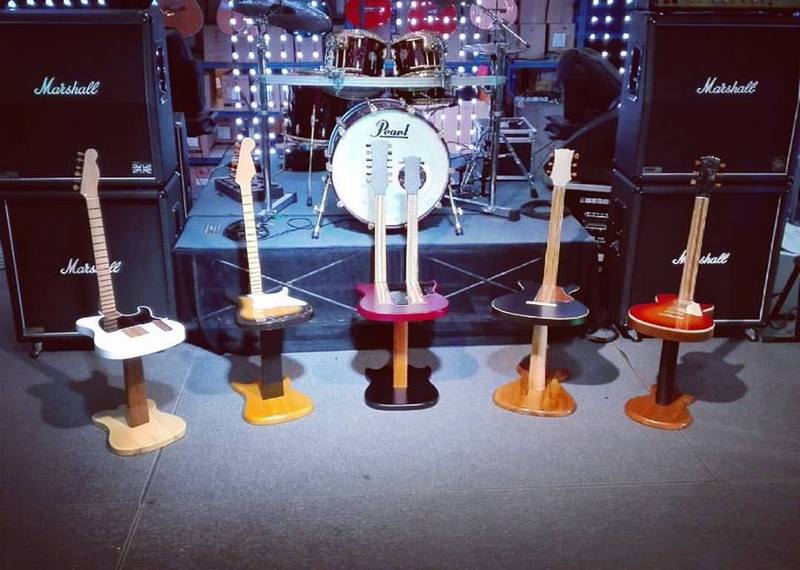 Credit: ideas2live4
Instead of mass producing the stylish seat and making a million bucks, the creator generously posted step by step instructions on the website Instructables.com, so literally anyone can make their own DIY instrument stool at home if they're prepared to buy the materials.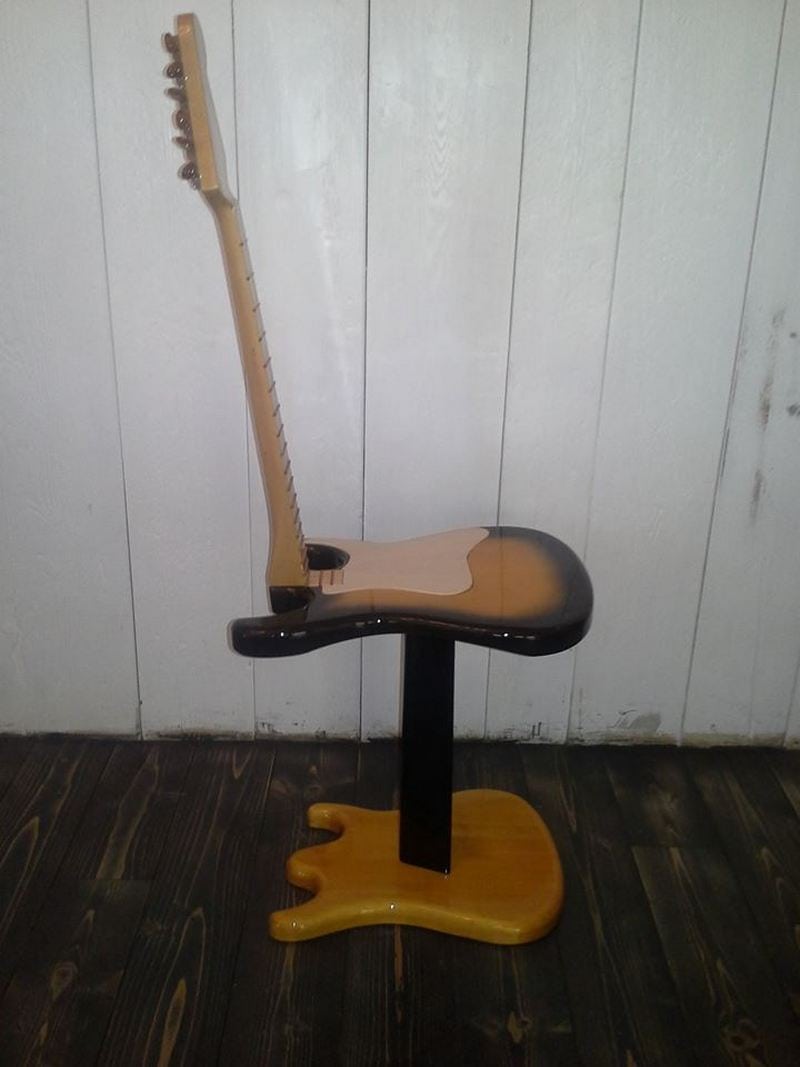 Credit: ideas2live4
The entire guitar stool construction can be completed in 12 relatively easy steps, although a background in instrument-building or woodworking might come in handy.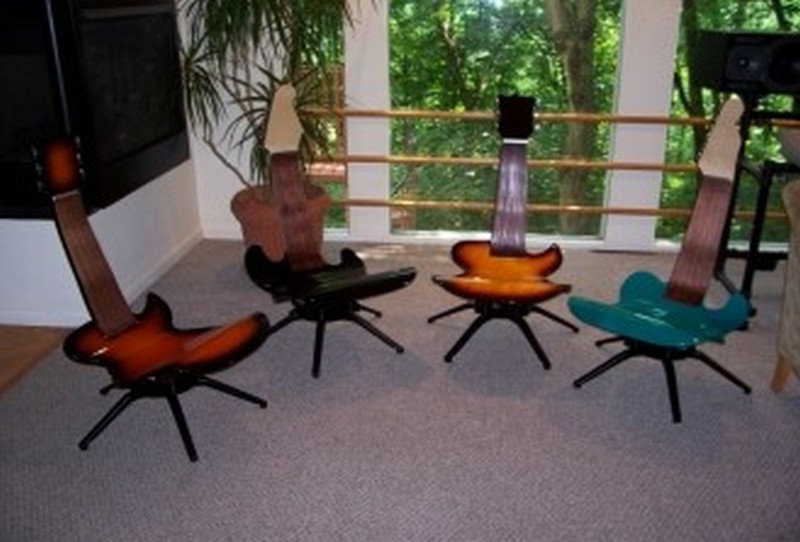 Credit: ideas2live4
The first step involves partially building the body of a real electric guitar using plans you can find on the internet. Credit: Instructables
Steps two through five are about choosing, cutting, and polishing the right wood. Then the instructions move onto building the neck and head and assembling the truss rod and fretboard. Eventually you're ready to use the leftover wood from the previous steps to build a sturdy leg for the stool.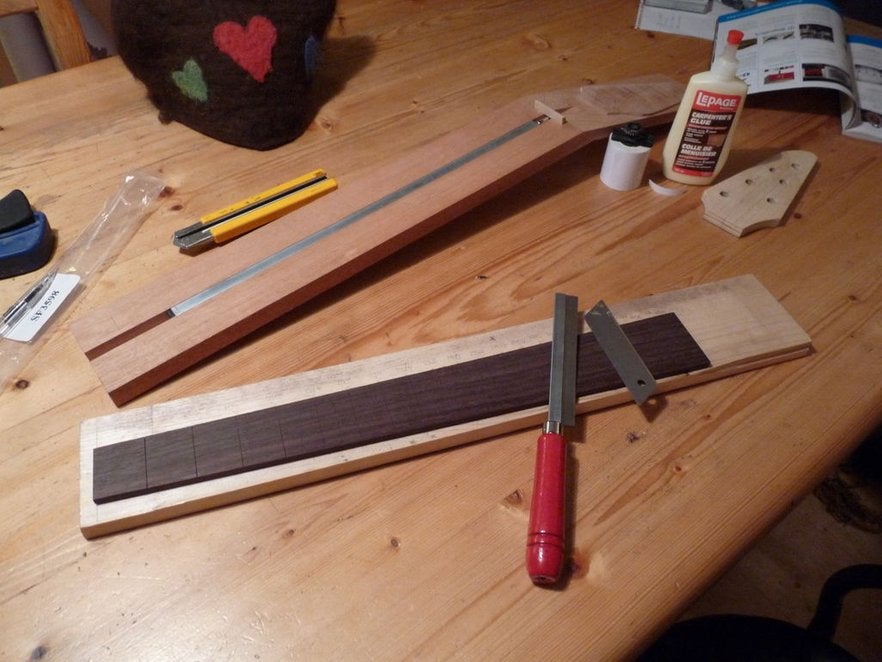 Credit: Instructables
Put everything together and you're ready to sit on a durable yet stylish musical stool!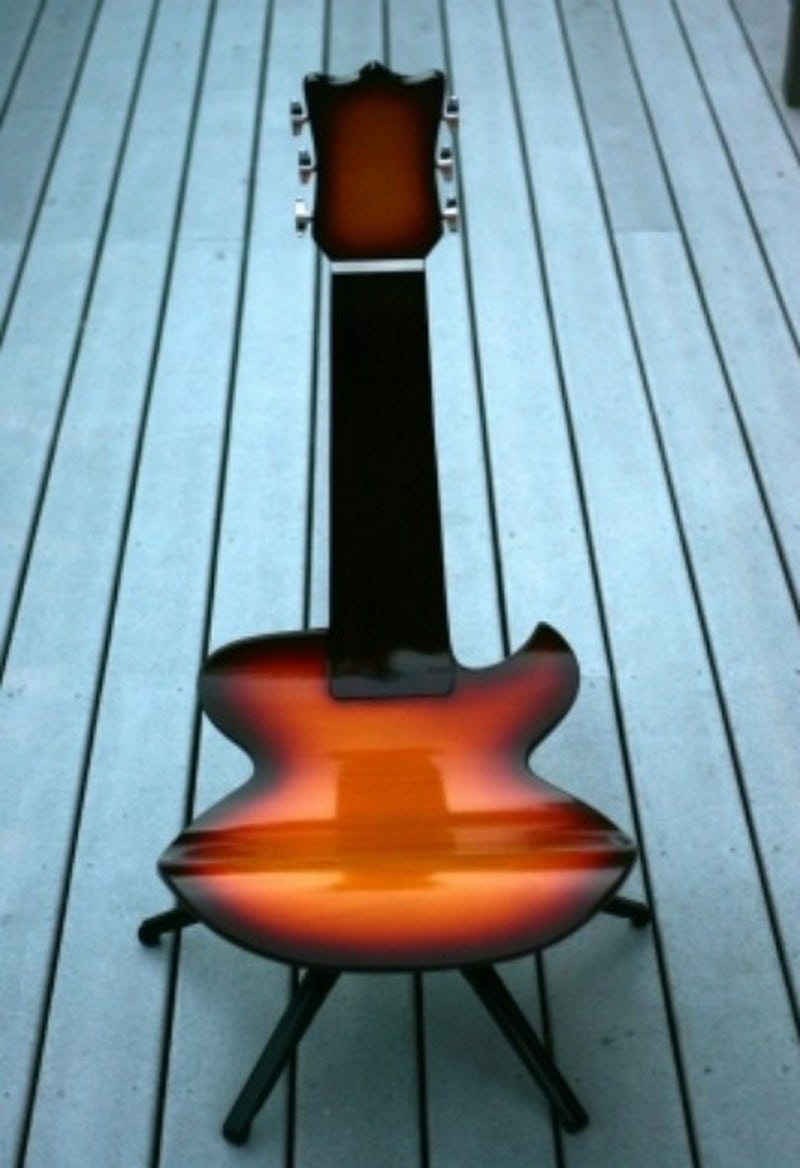 Credit: ideas2live4
Once finished, the seat of the stool is made from a real electric guitar's body, the back is the neck of the instrument, and an additional body serves as the base for added stability. Each stool features real metal tuning keys and an authentic guitar design.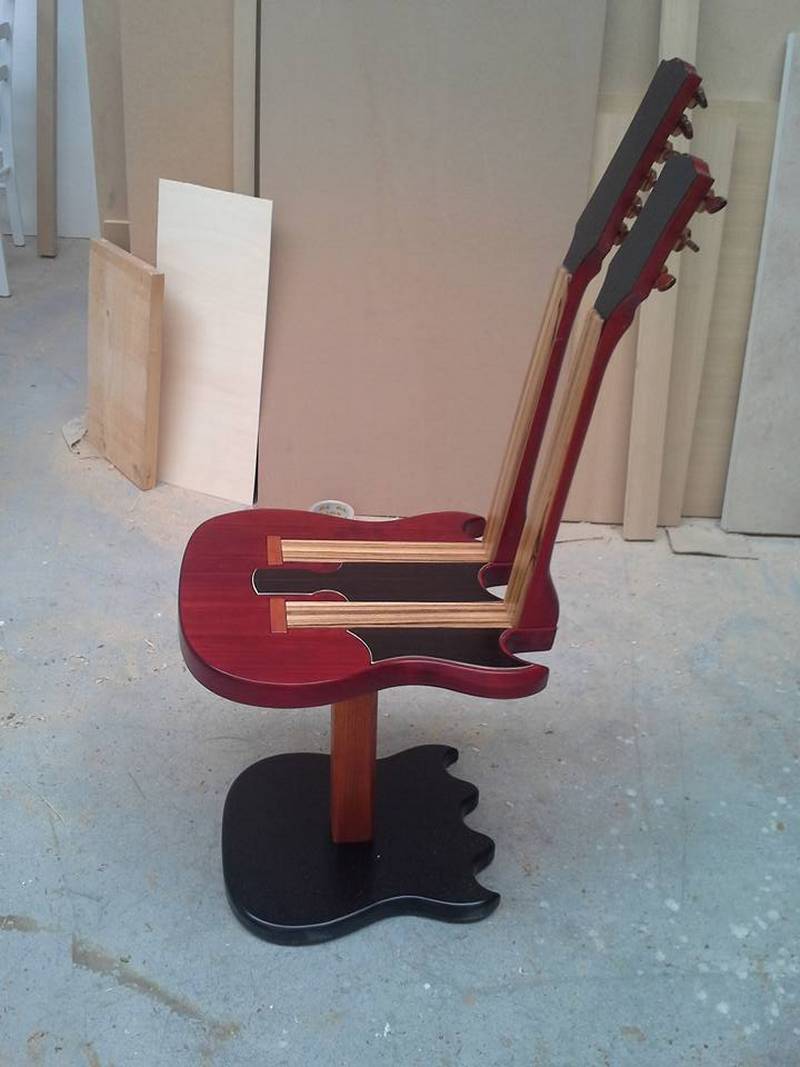 Credit: ideas2live4
Musicians, DIY hobbyists, and music lovers who attempt to build their own guitar stool seem to be pleased by MartinAllenbwlss' detailed instructions.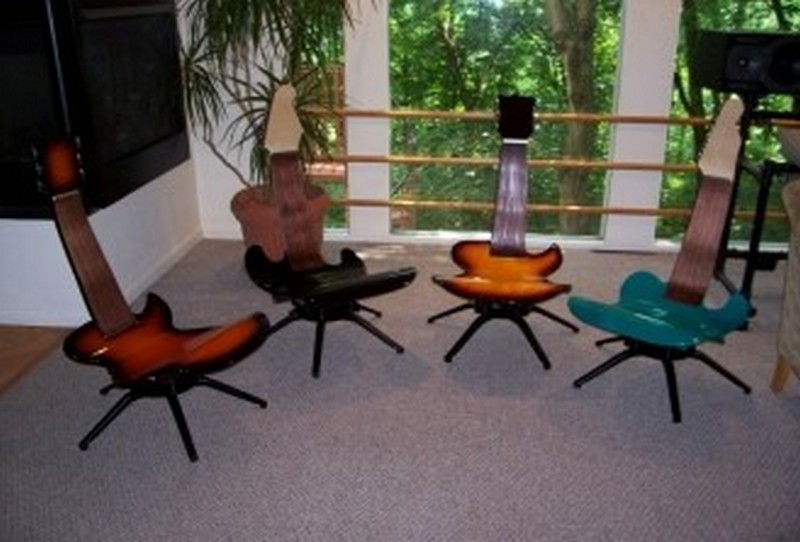 Credit: ideas2live4
As one fellow DIY-er with the username "Fatgnat" stated, "I love this! I am creating a music room in my house and these are perfect. Thank you."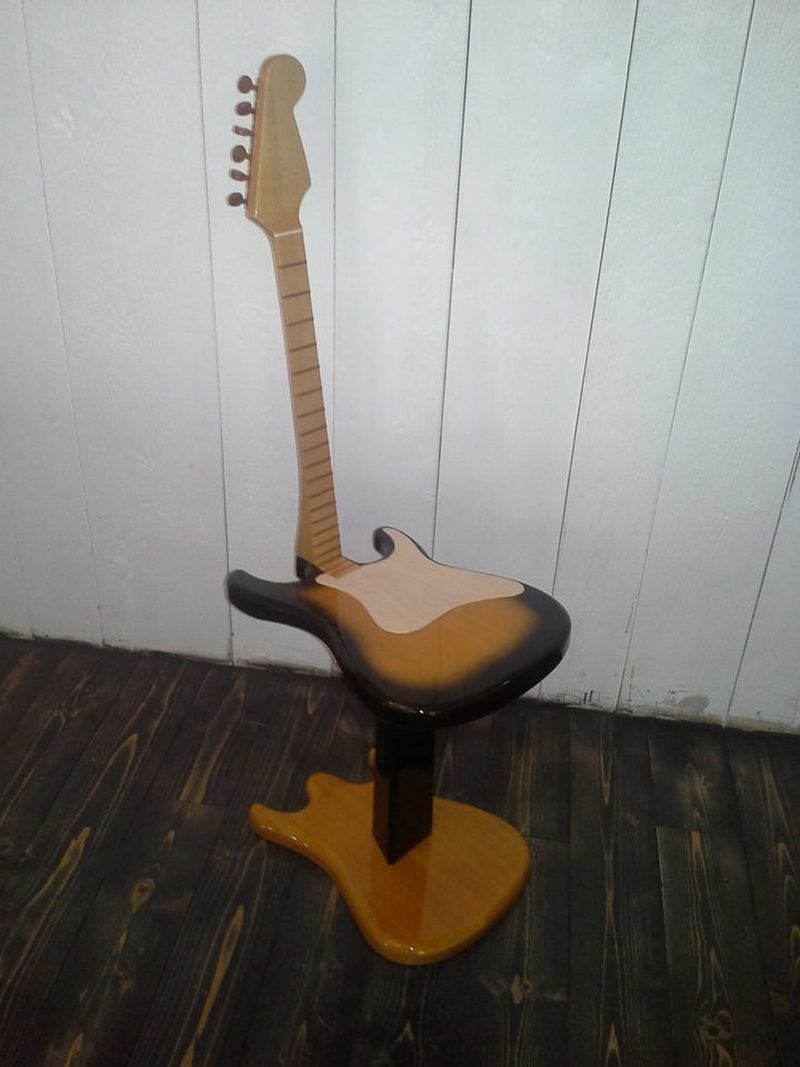 Credit: ideas2live4
Some of the stools shown in pictures even feature a double neck design, just like the Gibson that Jimmy Page of Led Zeppelin played! So you're pretty much placing your buttocks on a piece of rock and roll history - just bask in that glory for a moment.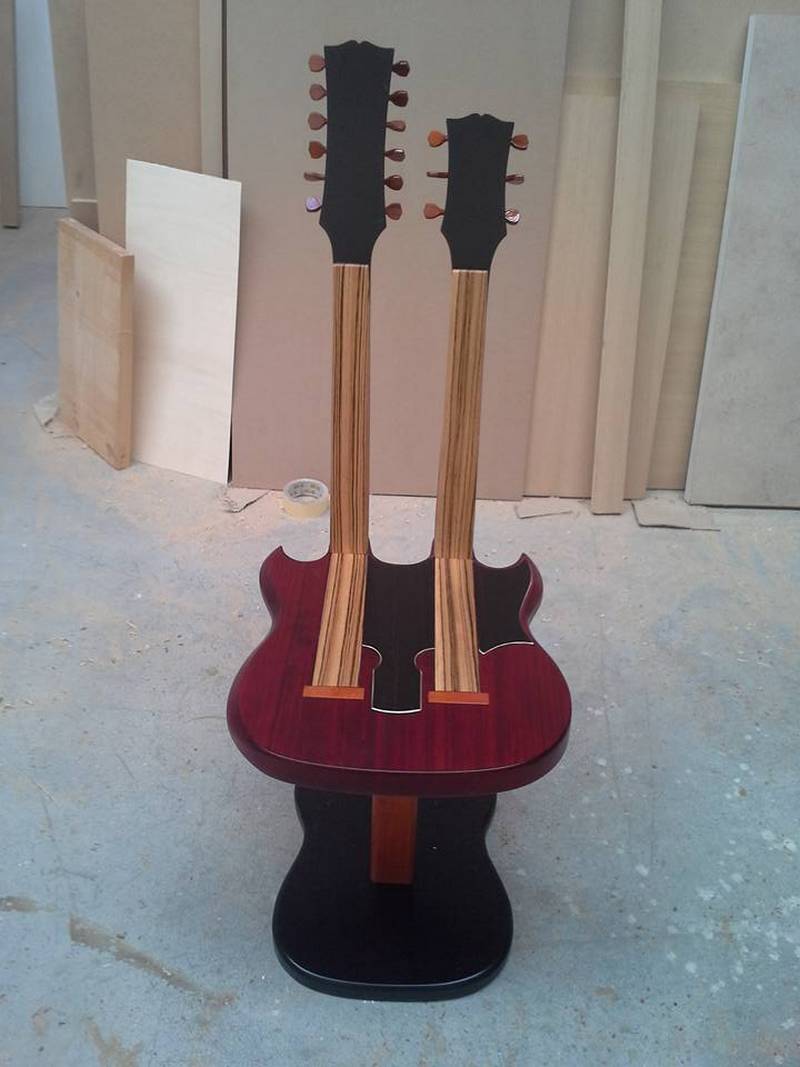 Credit: ideas2live4
Since the guitar stools made from a real guitar are just a DIY project for now, there's unfortunately nowhere to actually purchase one. But hopefully someone will start making them and selling them online! The closest thing we could find was an Etsy shop that's selling side tables made from real guitars, or at least made to look like areal guitar.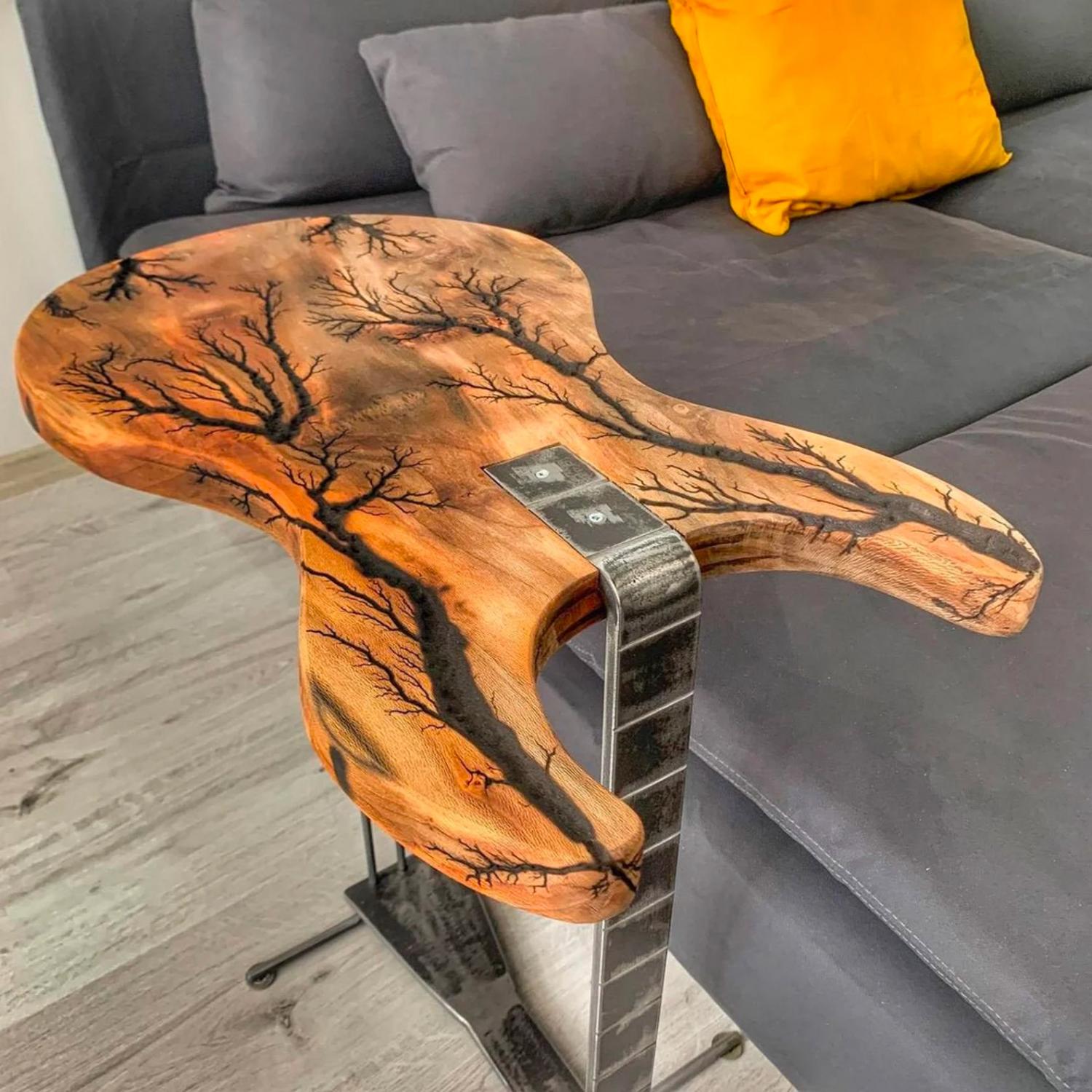 Source
The guitar shaped side table is completely made from wood, and is a perfect addition to any music room, or music lovers living room!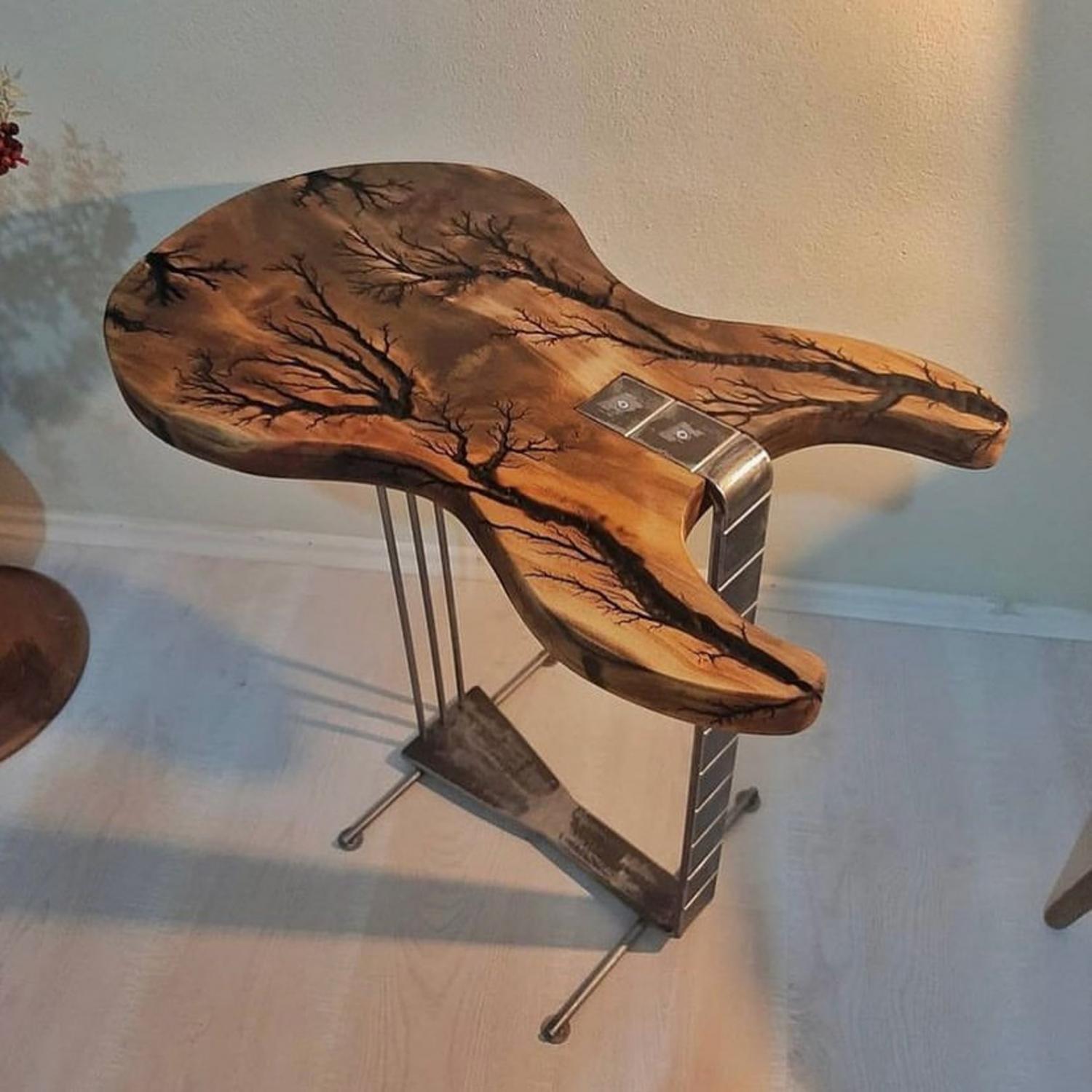 Source

Check out further instructions on the guitar shaped stool in action via the video below.
Subscribe To Our YouTube Channel