This Reclining Gravity Balance Chair Lets You Lay Down Or Kneel Forward To Work
By Ryan on 11/02/2022 12:51 PM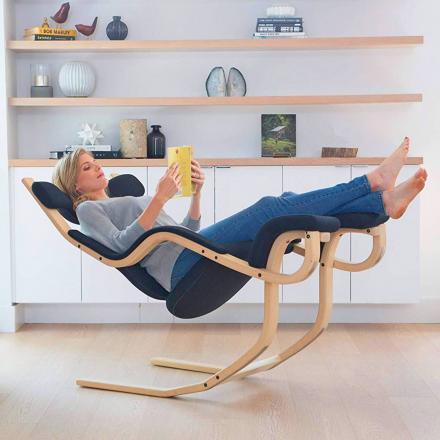 Take a look at this chair that seemingly defies gravity. It's designed to feel like you're floating up in the air as you lean back and relax. Despite its unconventional look and unique features, it can still be used for pretty normal settings. It can be used as an office chair, gaming chair, or even a lounge chair.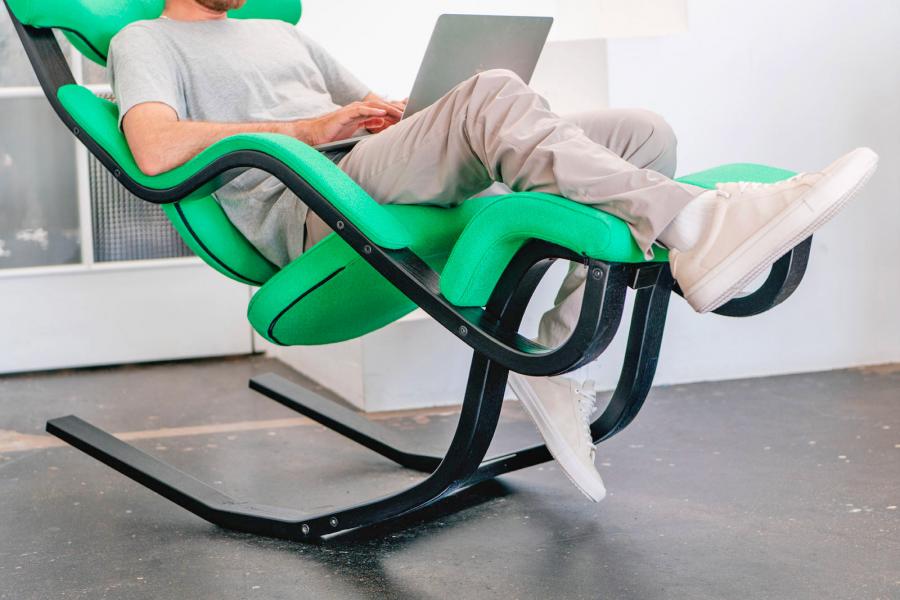 This unique piece of furniture was designed by Peter Opsvik, who is a famous Norwegian designer specializing in making sitting down an out-of-this-world experience. All his designs play with the concept of gravity. Some of his famous designs include Gravity Balans, Wing Balans, and Tripp Trapp.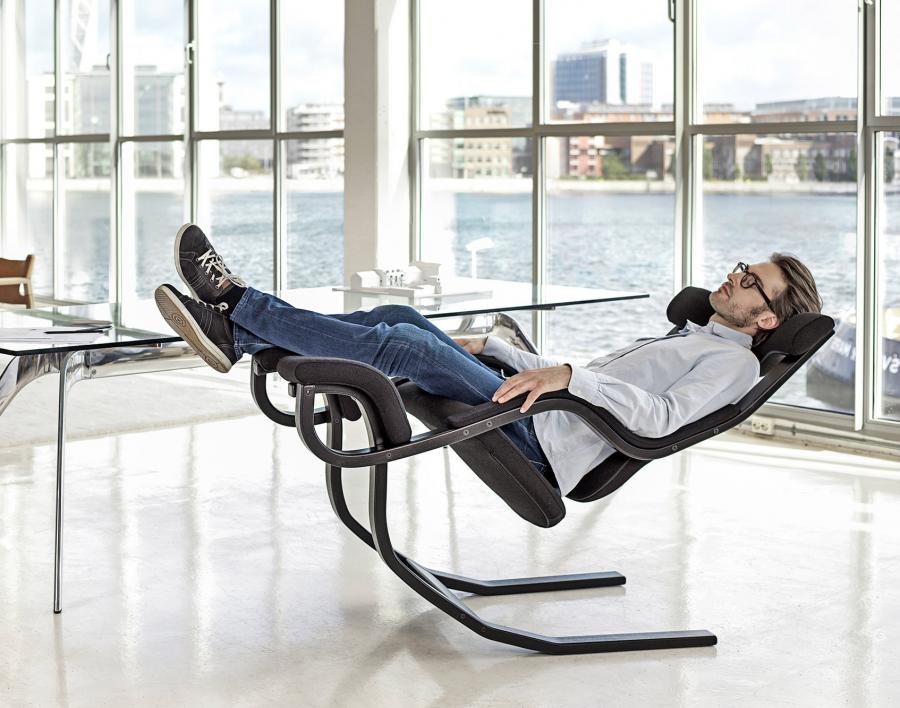 The Gravity Balance chair can be used in three different positions. First, you can use it as a kneeling chair where your knees point downwards, and your feet go directly under the chair. This is useful for promoting active sitting, where your core is activated while you sit, thus improving posture.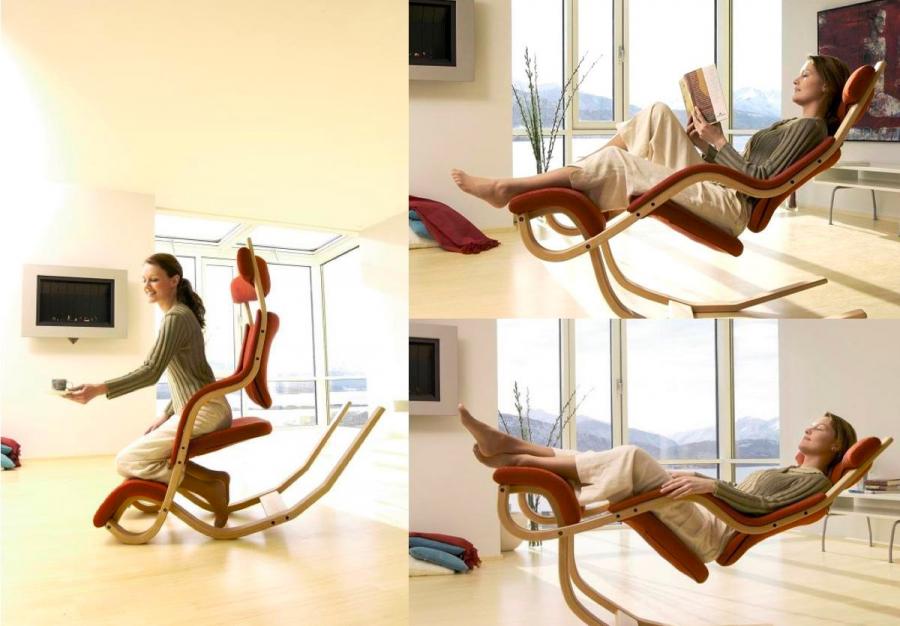 Aside from that, it can also be used in an upright position or the standard way of sitting. Just keep your feet planted on the ground right in front of the chair, or you can also place your feet on the front cushions.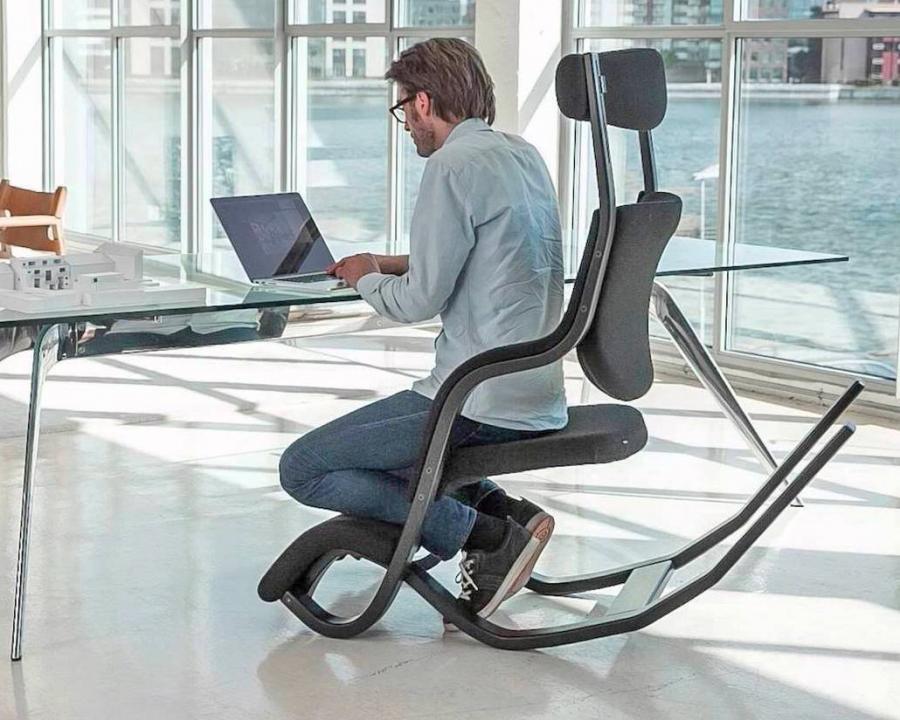 Of course, it can also recline. Just kick your feet up, gently lean back and trust the precise engineering of this chair to keep you from falling straight to the ground.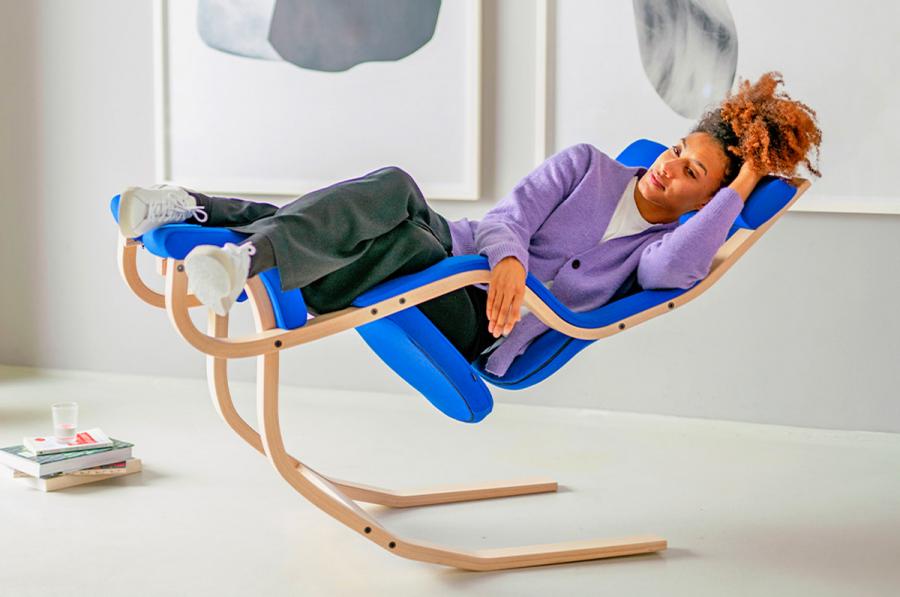 You can order the chair in different color combinations. You can have the fabric on its backrest, seat, footrest, and headrest in yellow, red, grey, dark blue, and black. Its frame and legs come in black and natural wood color.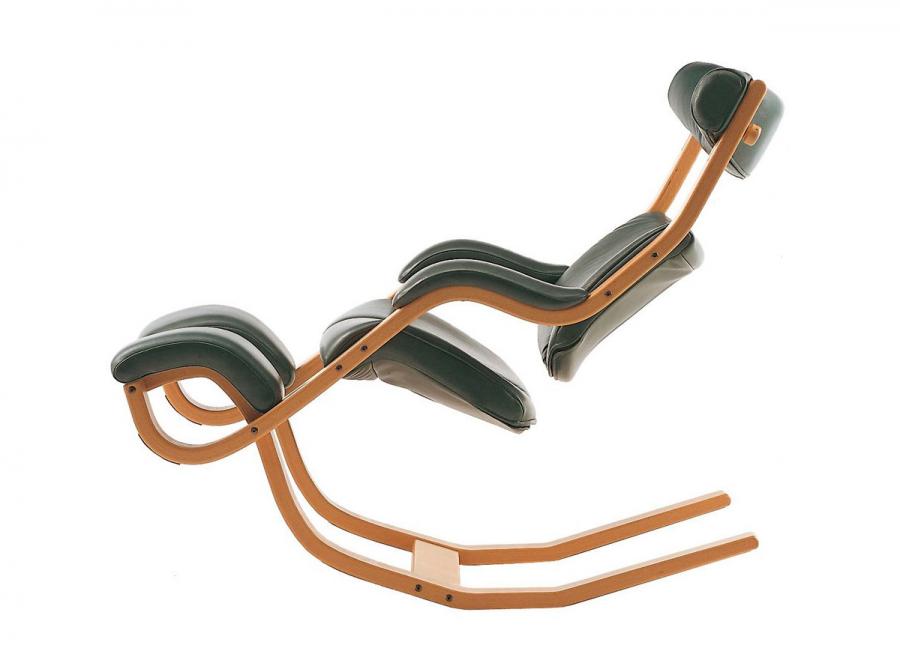 When assembled, the Gravity Balance chair weighs around 30 pounds which may sound heavy, but this is actually lighter than your standard gaming chair, on average, weighs around 60 pounds. This makes the chair easy to move around, assemble and disassemble.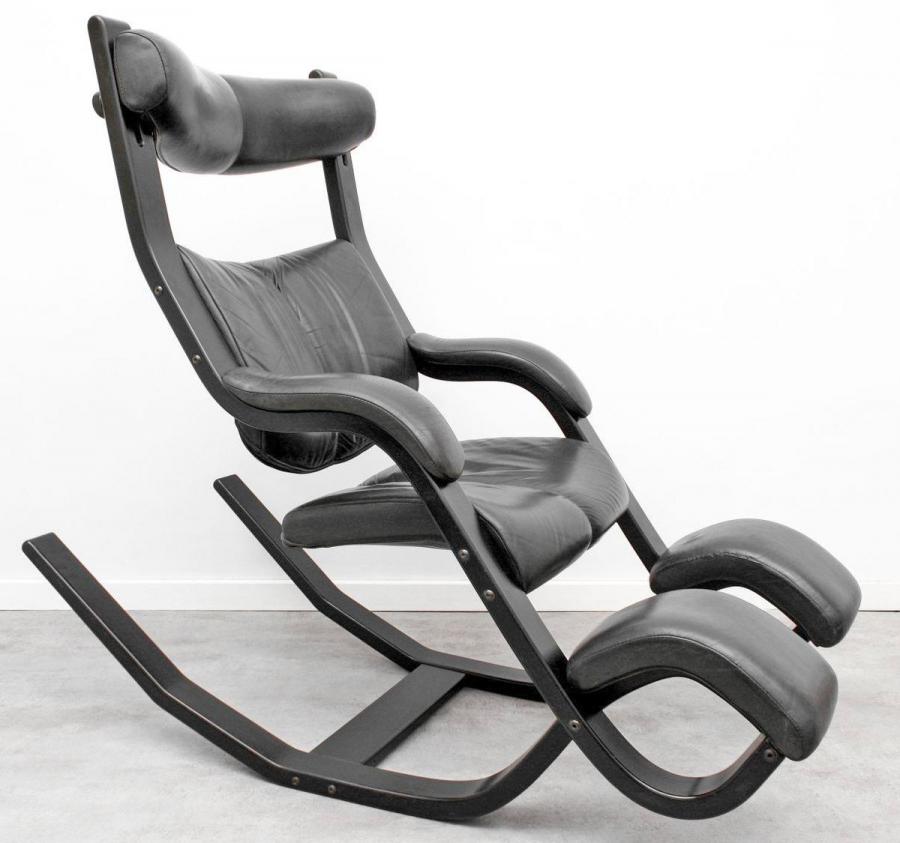 The item comes with two Allen wrenches and screws, together with a detailed instruction manual for assembly. This chair can be assembled easily by two people in just under 20 minutes.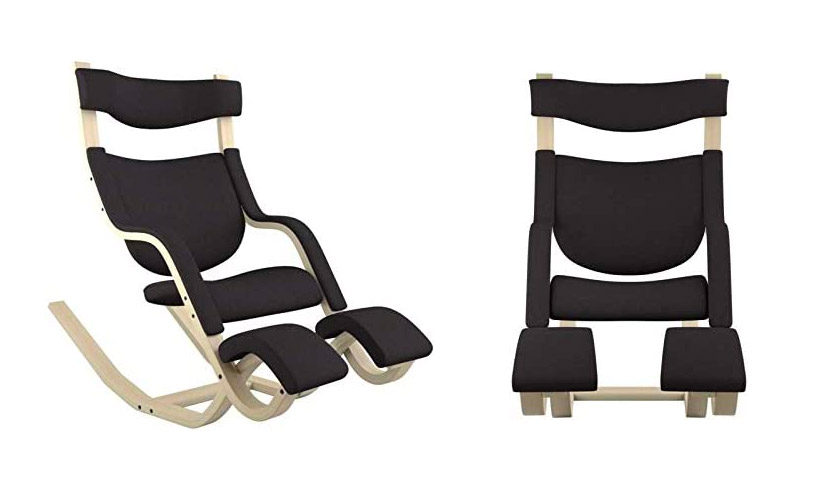 Gravity's boards are made out of high-quality European beech plywood that has gone through iterative molding to make its curvy shape possible.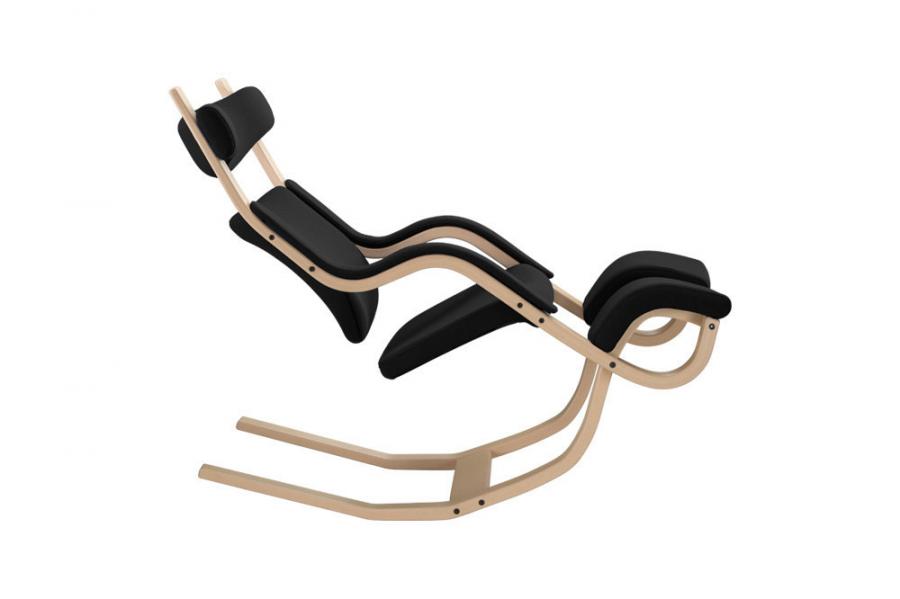 In addition, they are also strong and flexible, designed to withstand the weight of their user and adapt to different sitting positions. You'll also notice a lustrous finish on this chair's wooden parts achieved with an ash-top veneer and a non-toxic lacquer.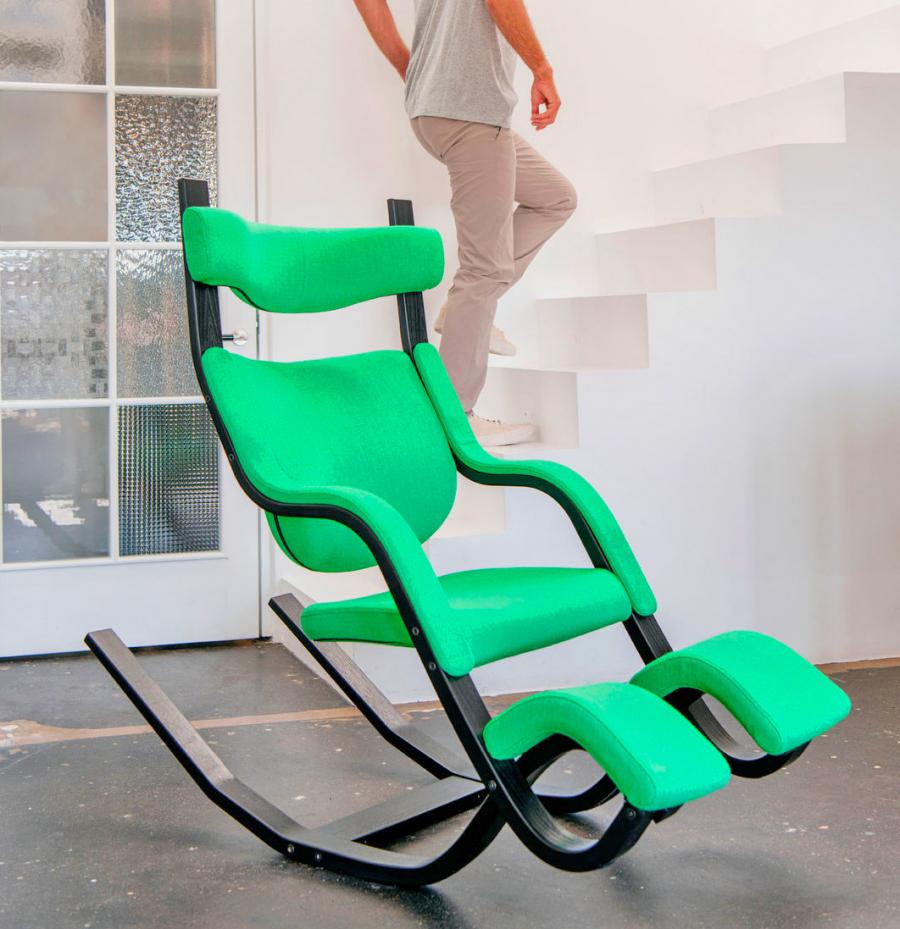 The fabric used in this chair is Revive, a vibrant textile produced by Kvadrat and designed by Georgina Wright. It's made with pure recycled polyester to make the production of this chair more environmental-friendly.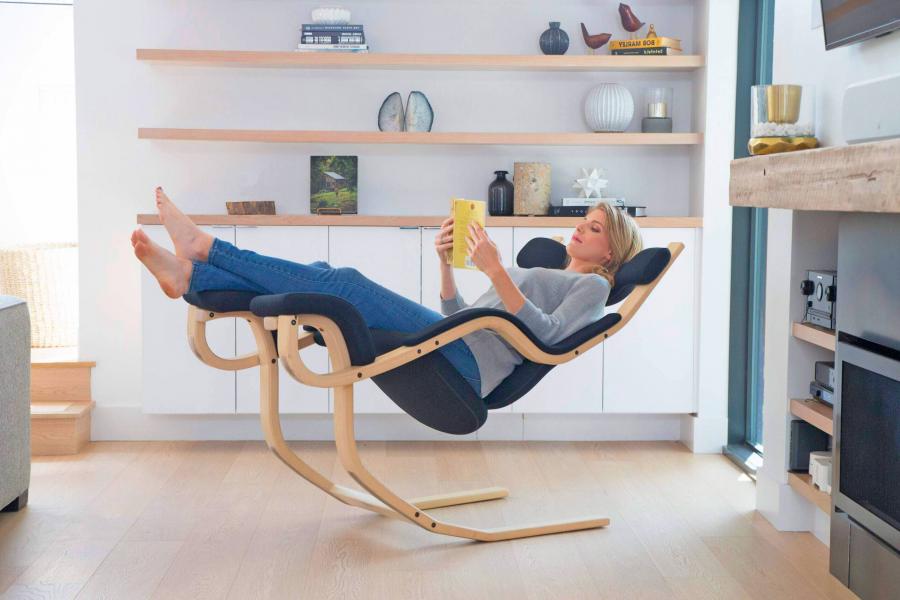 The overall quality of this chair is top-notch. It's made with the most durable materials that will surely make this product last a long time. Furthermore, its unique design does not interfere with its functionality. in fact, it offers more functionality than your everyday office/gaming chair.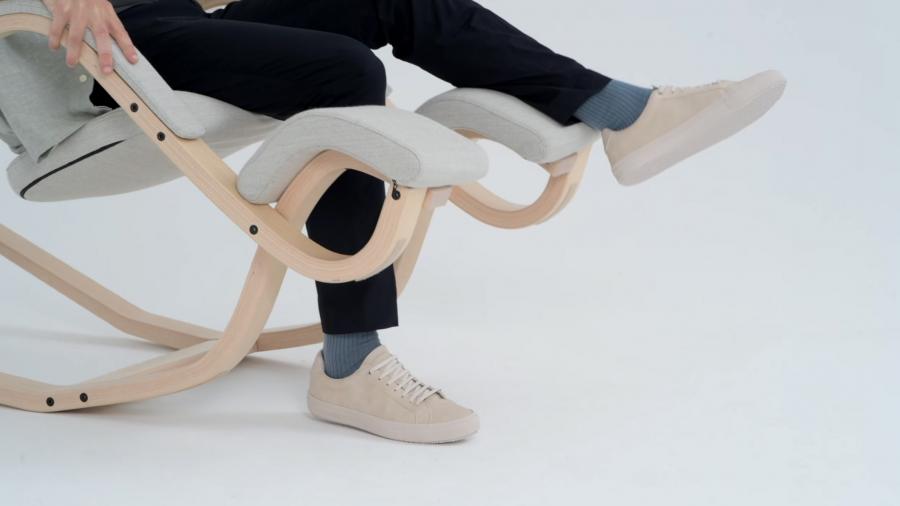 Just push up o the headrest to adjust it to the perfect height!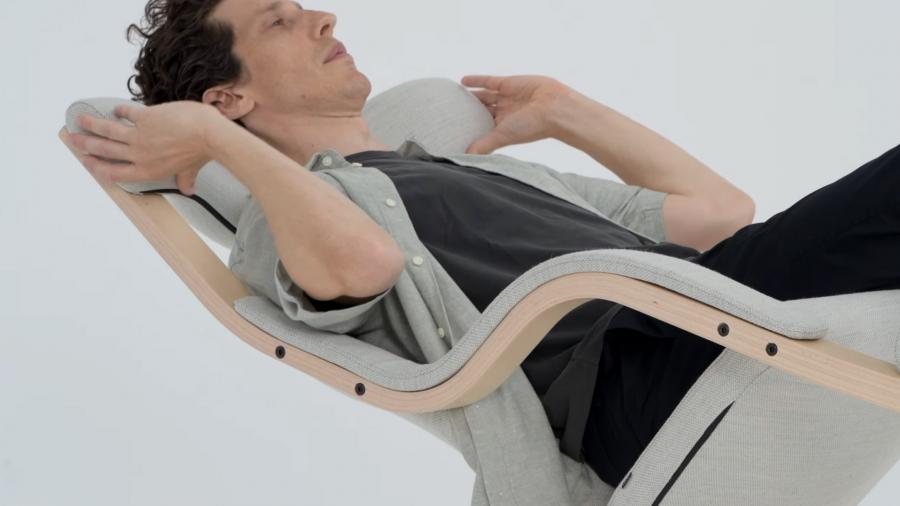 You can snag the Gravity Balans chair from Amazon for around $2,500 bucks!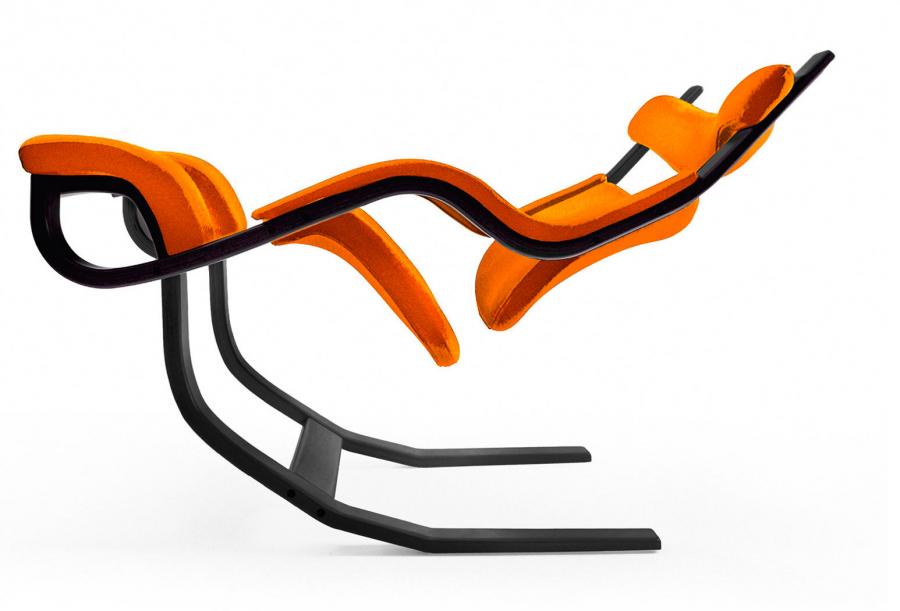 You can also get the unique reclining chair from the builders website along with more customization options.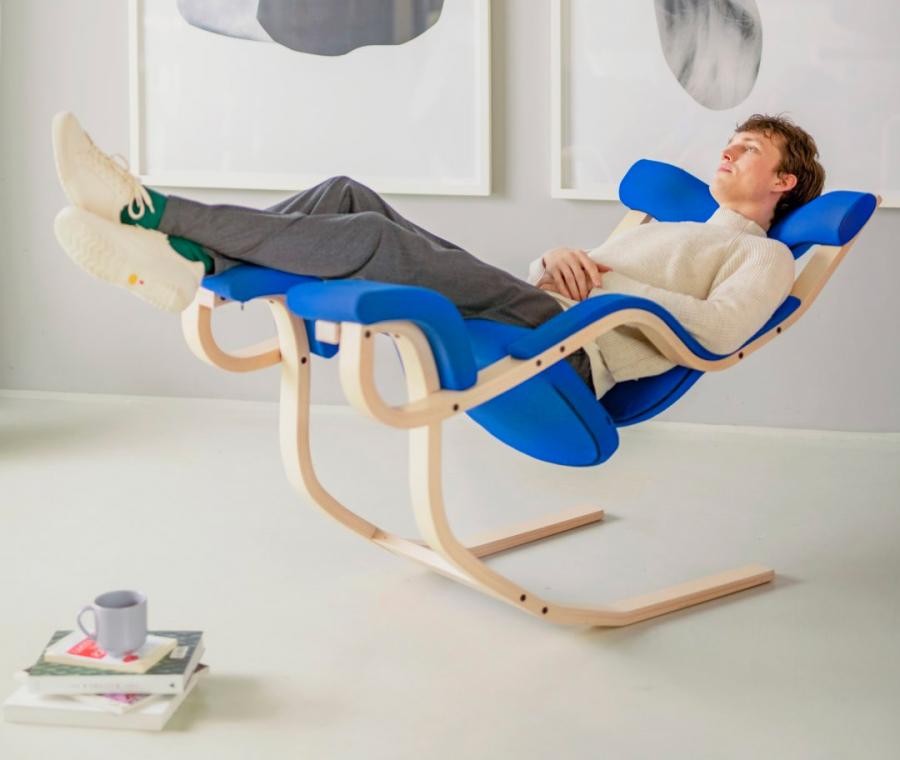 Check out the unique reclining gravity balance chair in action via the video below!
Subscribe To Our YouTube Channel