These Glowing Animal Wall Night Lights Are Perfect For a Nursery Or Kids Bedroom
By Ryan on 09/30/2022 8:33 AM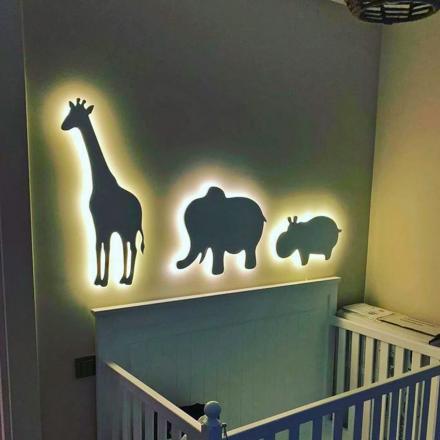 Parents surely want the best for their children, and that also means they only want to choose a night light that glows smoothly without being overbearing to their young eyes. And because we know how much kids adore animals, we can guarantee that these adorable night lights will be a hit in your children's bedrooms.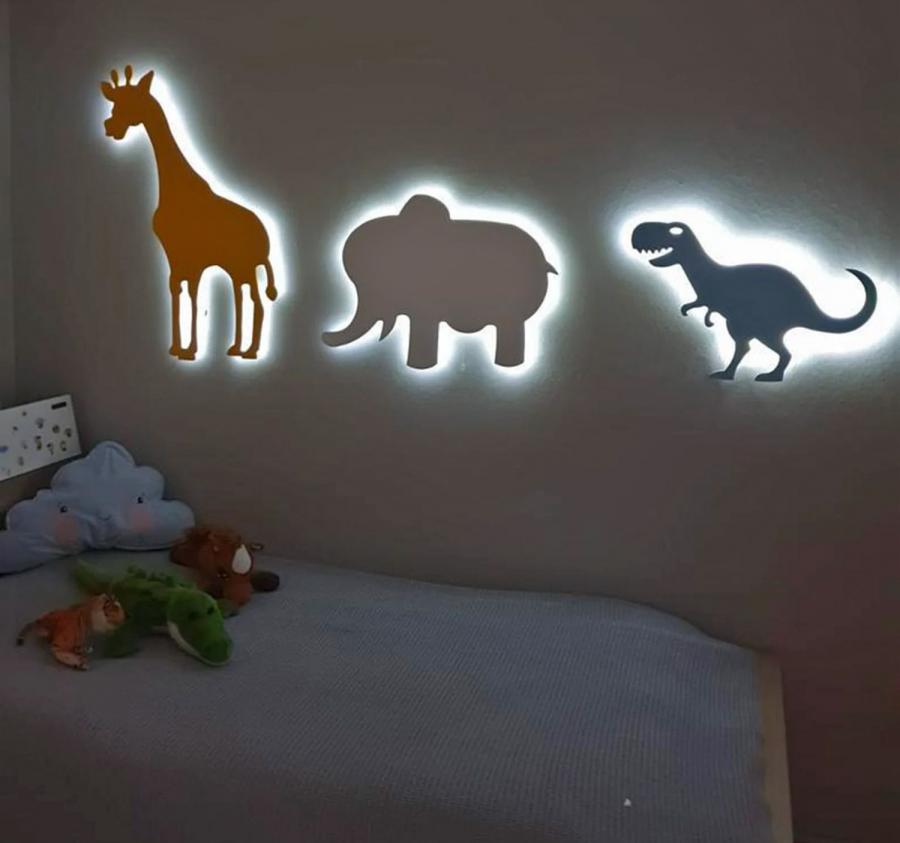 Having trouble sleeping at night is a common problem for some toddlers and young children, especially when they are in their own bedrooms.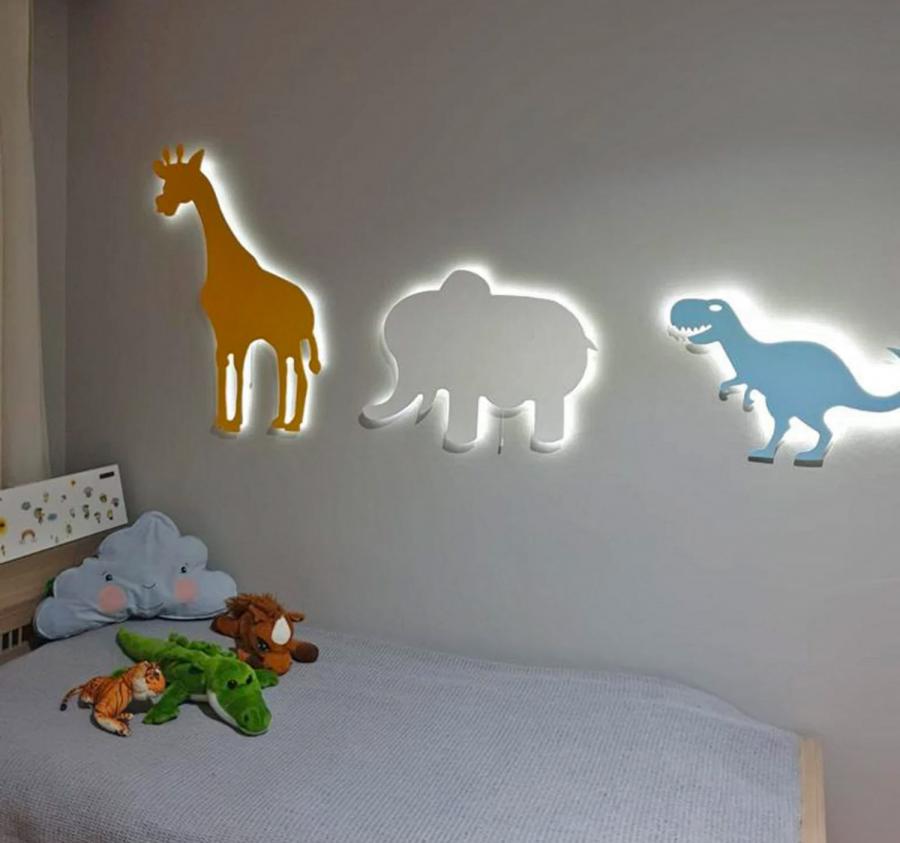 It's possible that their eyes have the same trouble falling asleep in bright light as they do in dim light because of their fear of the monsters waiting for them in their dreams.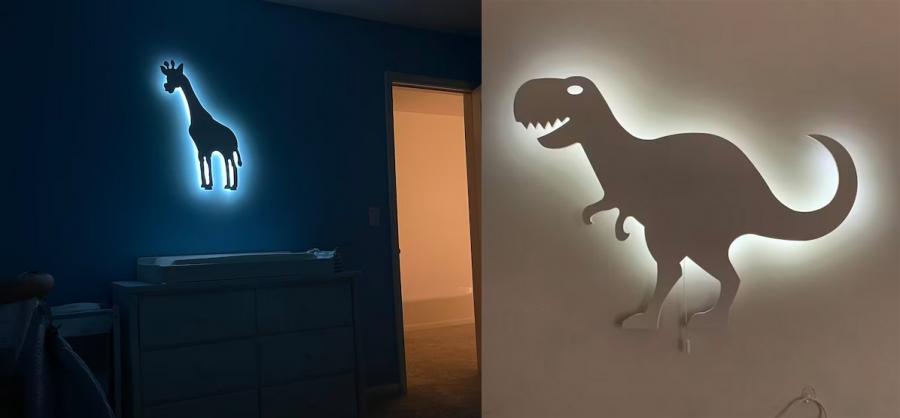 That is why it is critical to find a night lamp with just the right amount of brightness to allow them to sleep peacefully at night. Unfortunately, while glow-in-the-dark stars certainly illuminate the room, these designs are clearly too old to keep your children company at night.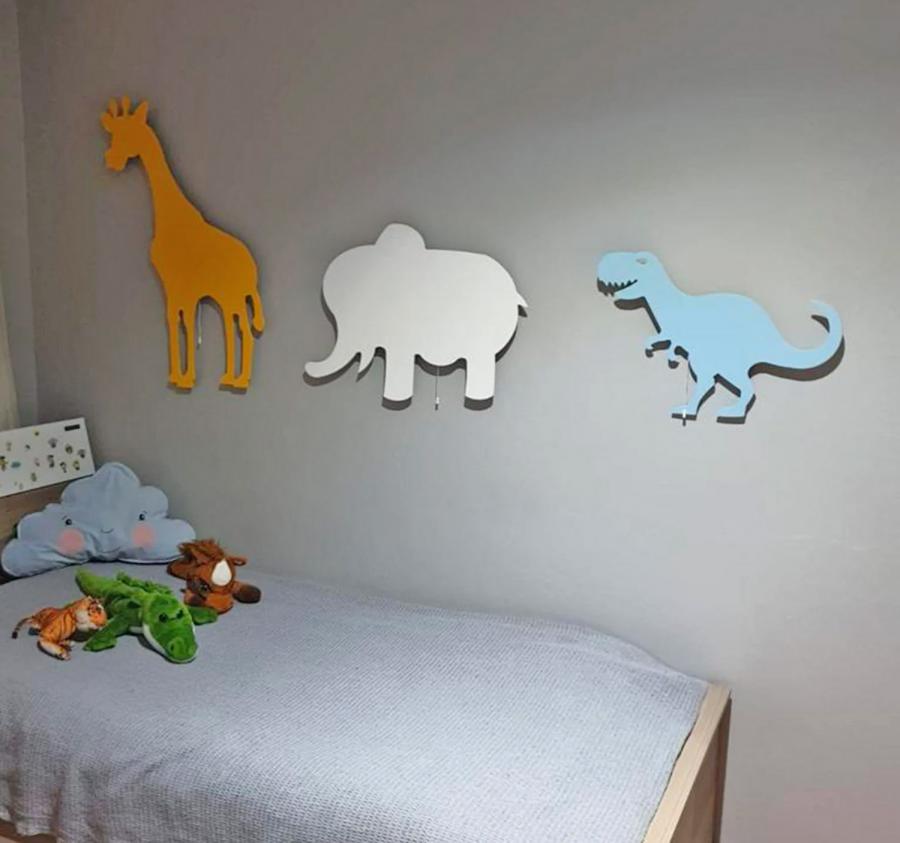 GiftsBabyStore from Etsy has a solution to the nightlight problem that kids will surely love. Not only do they look great in your kids' nursery rooms, but they are also environmentally friendly!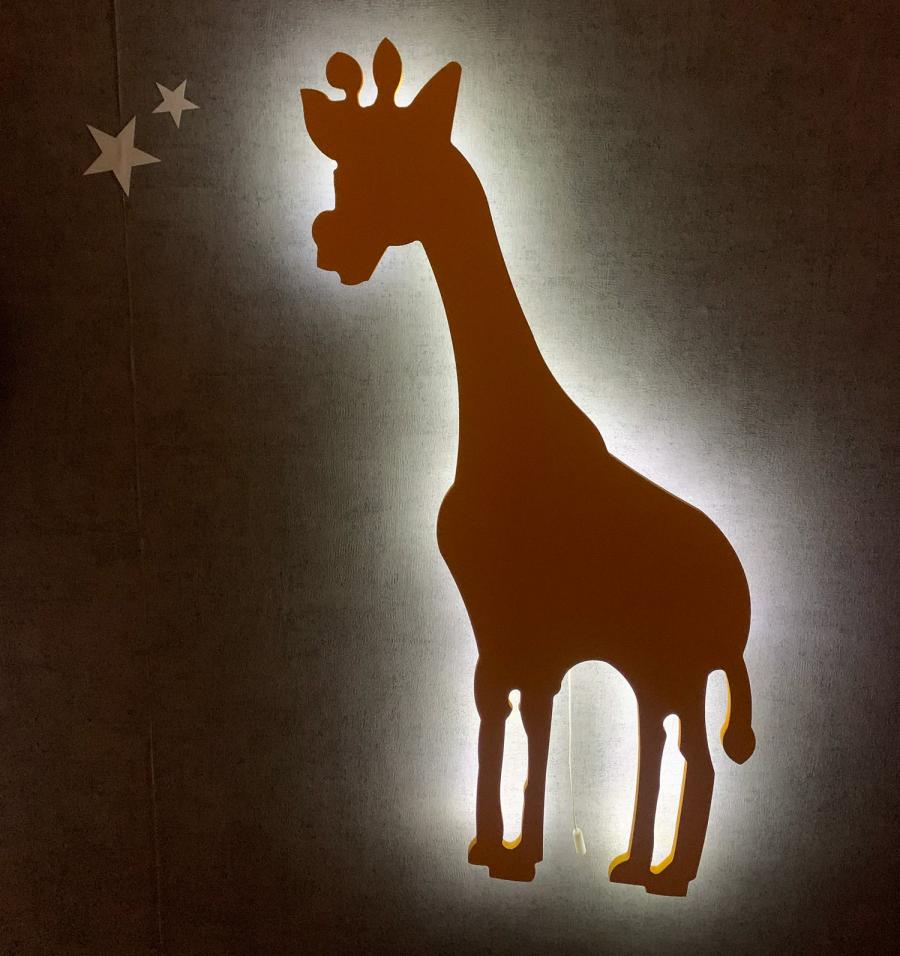 Their night lamps are made of thick wood with three eye-catching alternative designs for you to choose from. There is a giraffe, an elephant, and a dinosaur, which are pretty popular animal comfort characters for kids.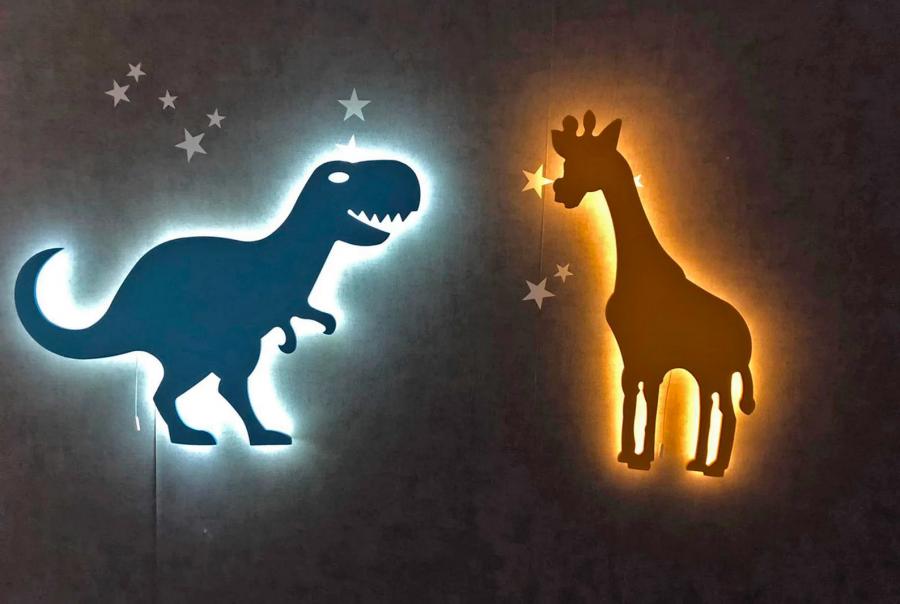 The long neck of a giraffe is sure to catch the kids' attention!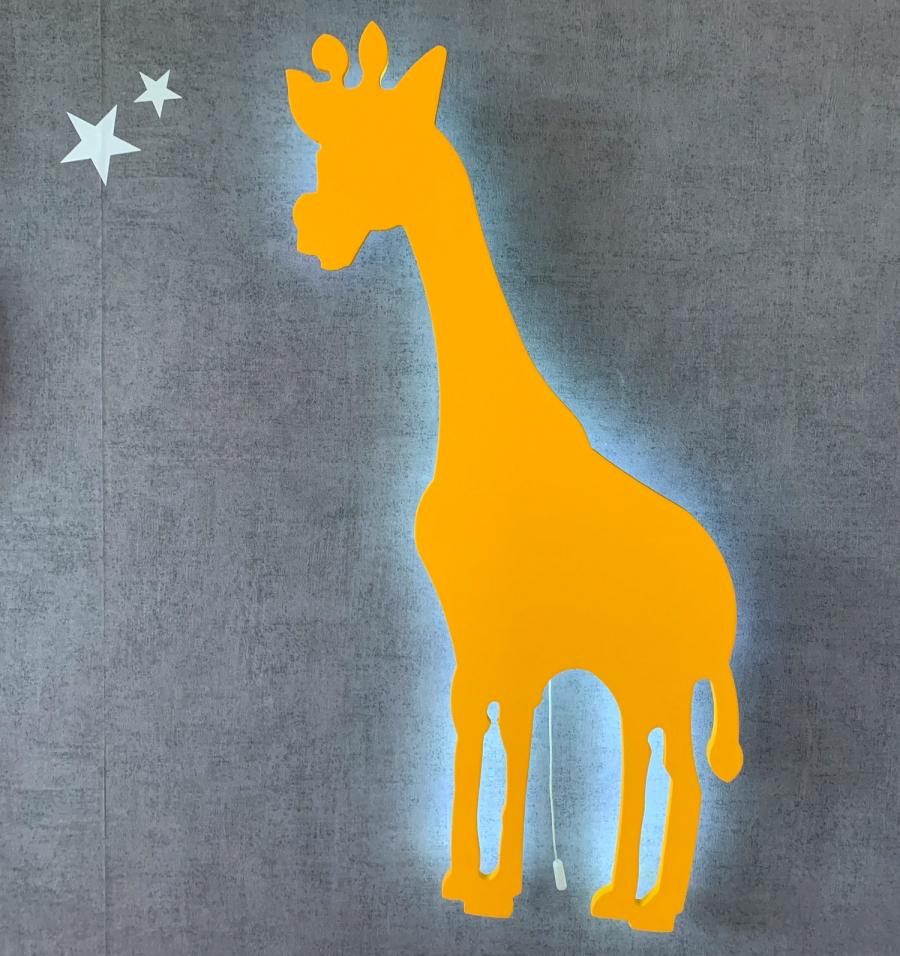 The seller of this product made sure that it is safe to have in your baby's room. Instead of having lightbulbs that could potentially burn your child's hands as they touch them, they used LED lamps instead.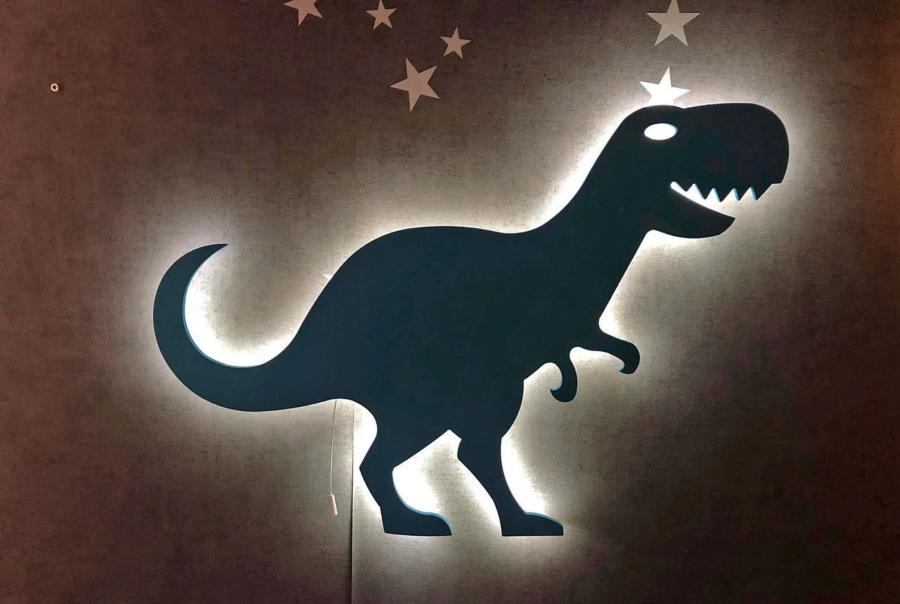 LED lamps are definitely safer and better for the environment because you won't waste electricity on lightbulbs and will instead have a soft glow in the room.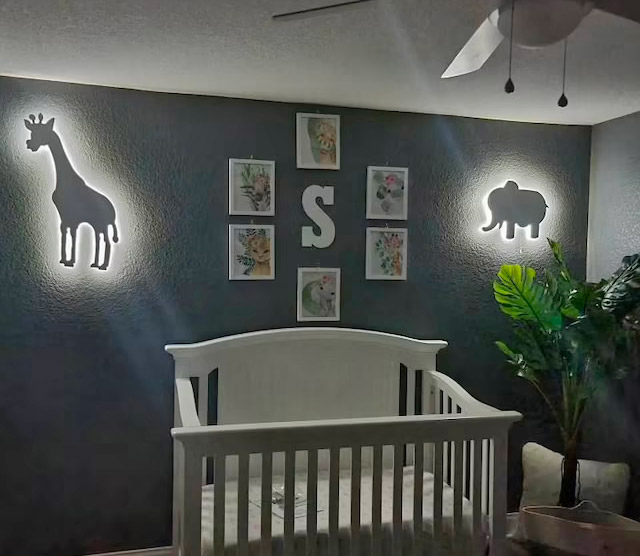 These lamps are powered by a 9-volt battery that has a 2 cm distance from the wall and allows the lamp to spread out its light rather than focusing on a specific area.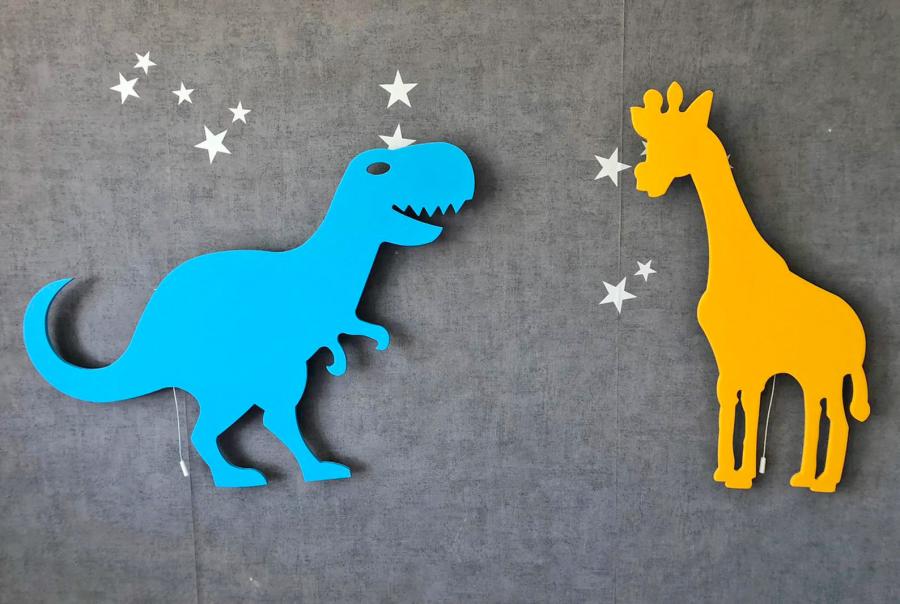 On top of that, it improves the overall attractiveness of the interior because you can easily create a peaceful atmosphere for your child by using a light color of your choice.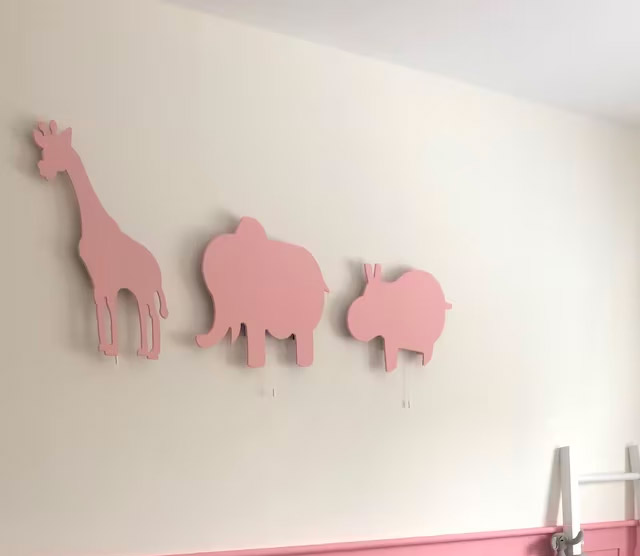 Aside from the primary colors they offer, you can also name the color your child prefers.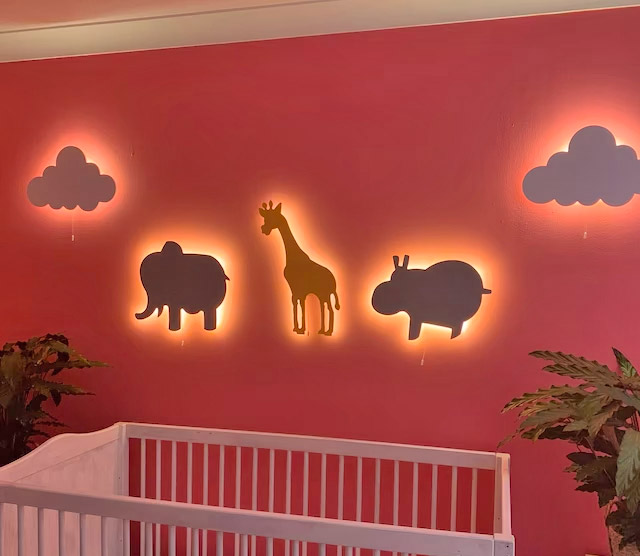 What's cool about this night light is that it is truly eco-friendly too! The usual night lamps could contain a lot of harmful chemicals for your kids, and despite their appeal, they can actually harm your child's health.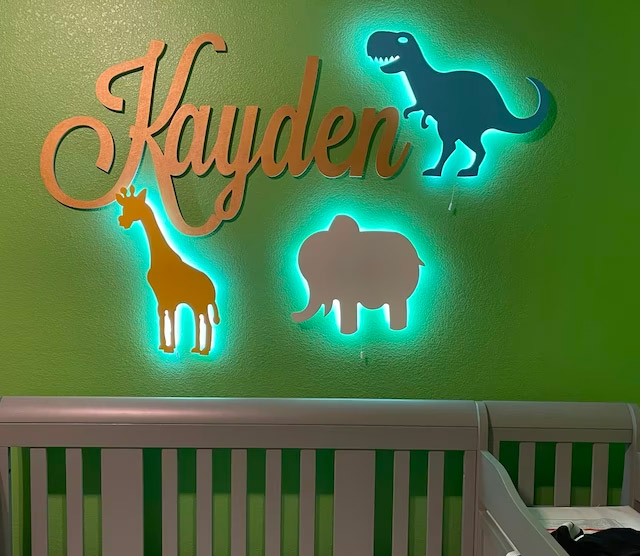 So, these night lights took a different turn from the usual. Instead of using acrylic paint to achieve vivid colors on the surface, each lamp was painted with water-based paint to make it safer for kids.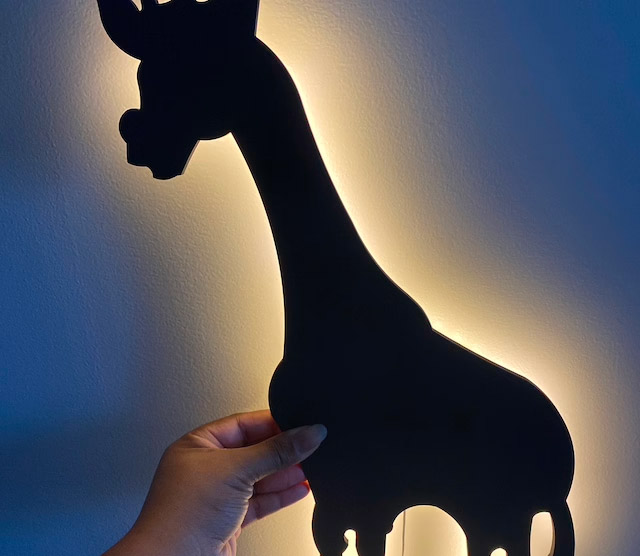 Additionally, the base was created with 6 mm thick MDF wood, which are recycled fibers of the wood. This means that this night light is sturdy enough to stand the test of time, and it's also preventing excessive use of chopped wood.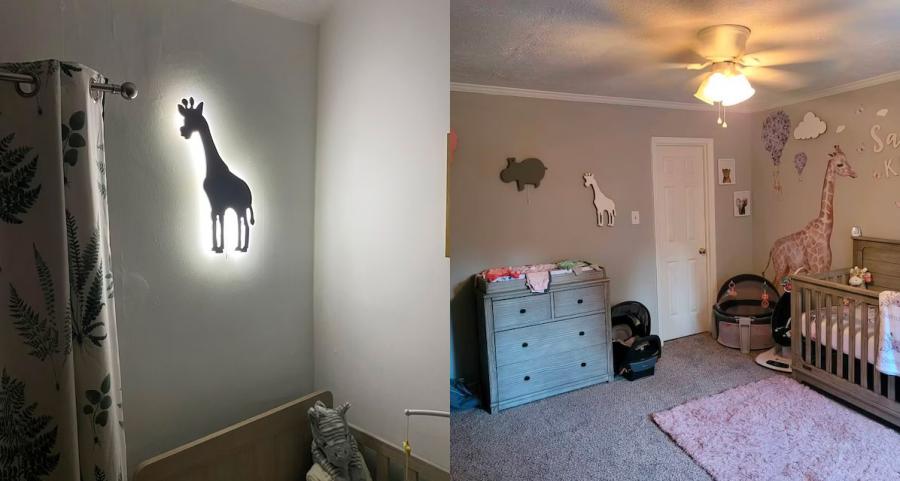 Overall, this might be the perfect idea for you if you're thinking of the best next thing to give in a baby shower. You can snag one of these animal or dinosaur shaped wall mounted night nights on Etsy for around $64 bucks!