Glow In The Dark Kinetic Sand
By Ryan on 09/17/2015 5:15 AM (Updated: 04/11/2018 10:13 AM)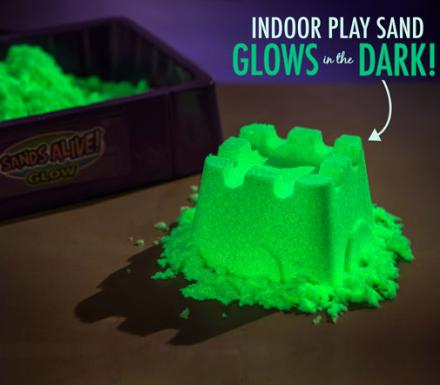 You've seen the kinetic sand that acts similar to wet beach sand that you can shape and mold without any of it falling apart, separating, or making a mess, plus it's completely dry. Well, you can now consider that garbage now that their is kinetic sand that glows in the dark. There's one way to make anything instantly better, and that is making it glow in the dark. That sand comes included with a UV pen that allows you to shine it onto any part of the sand you would like to glow in the dark, so that if you want to make all the sand glow in the dark, you can shine it on everything, or if you only want certain parts to glow in the dark like a face, or parts of a monster, you can also do that.
The glow in the dark kinetic sand also comes with a pair of UV glasses that you can wear to keep you creations glowing in the dark. The glasses rest comfortably on your nose, and allow for easy hands free creating while in the dark.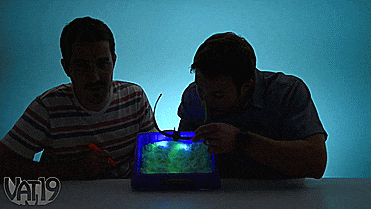 The glow in the dark kinetic sand comes with 1 lb of kinetic sand, is completely non-toxic, comes with 1 sculpting tray, 1 UV wand, and 1 pair of UV glasses, and the wand and glasses are powered by 4 LR44 batteries along with 2 CR2032 batteries (which are included).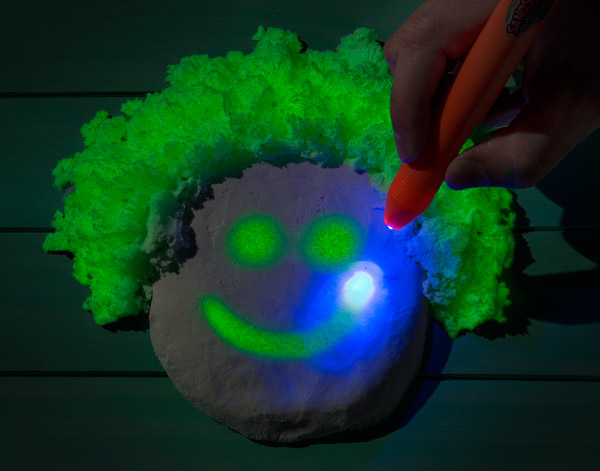 Check out the glow in the dark kinetic sand in action via the video below.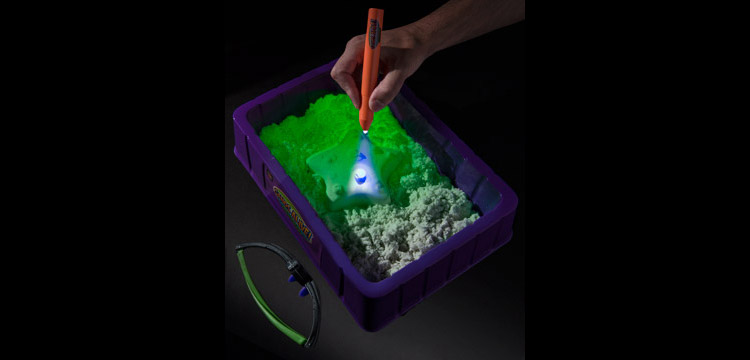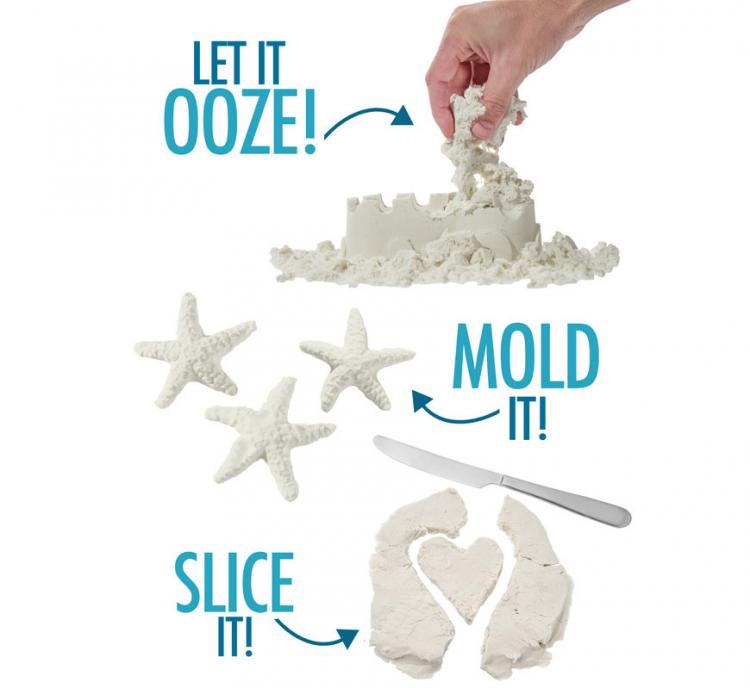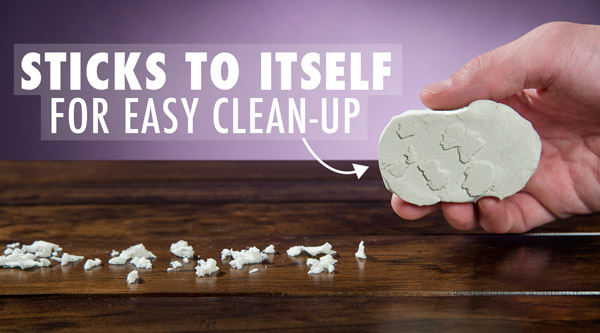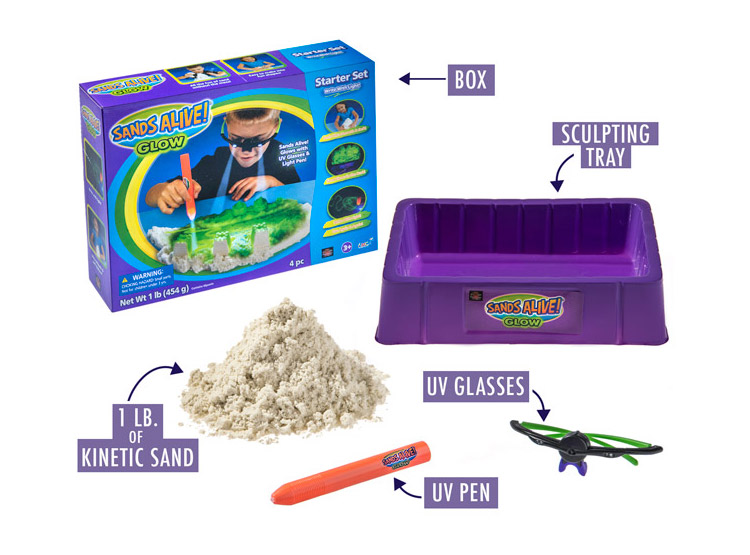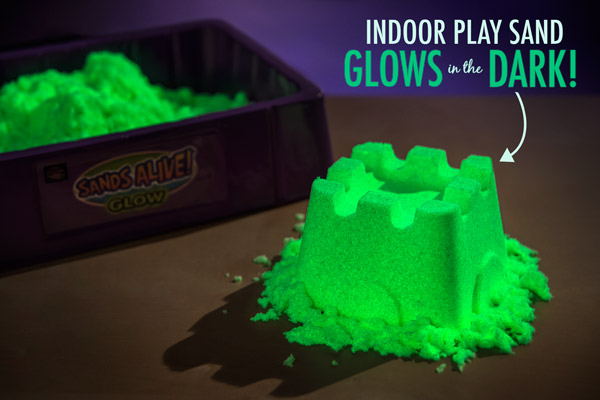 Subscribe To Our YouTube Channel