The Glider: Magnetic Window Cleaner, Cleans Both Sides of Glass At Once
By Ryan on 08/04/2017 9:29 AM (Updated: 04/24/2018 11:19 AM)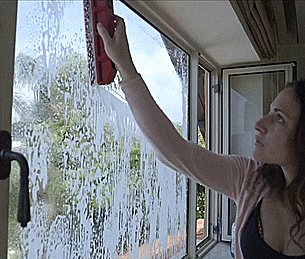 Much like how the magnetic spot cleaner can clean the inside of vases using the power of magnets, this device uses the same technology to clean both sides of windows. Named The Glider, this clever device uses two attaching pieces that connect to both sides of the window and as you pull it along, the piece on the opposite side gets dragged along as well for a clean window on both sides in half the time.
To use the Glider, simply separate the pieces, keeping the larger piece with the handle on the inside, while placing the smaller piece on the outside of the window. Then just put them together and they'll snap in place using the attached magnets.
You can then spray down the window with a cleaner and start dragging the Glider back and forth to act as a squeegee on both sides of the window. If your windows are extra dirty, you can attach the included micro-fiber cloths to the scrubbers to scrub off excess dirt.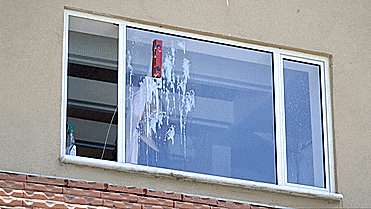 The package contains 4 natural rubber squeegees that should never wear out, 2 micro-fiber cloths for cleaning up extra residue, a 6-foot string that you can attach to the outside piece to avoid it dropping, a plastic spacer to keep the two pieces separated while in storage, and 4 powerful rare earth magnets that keep the two pieces together.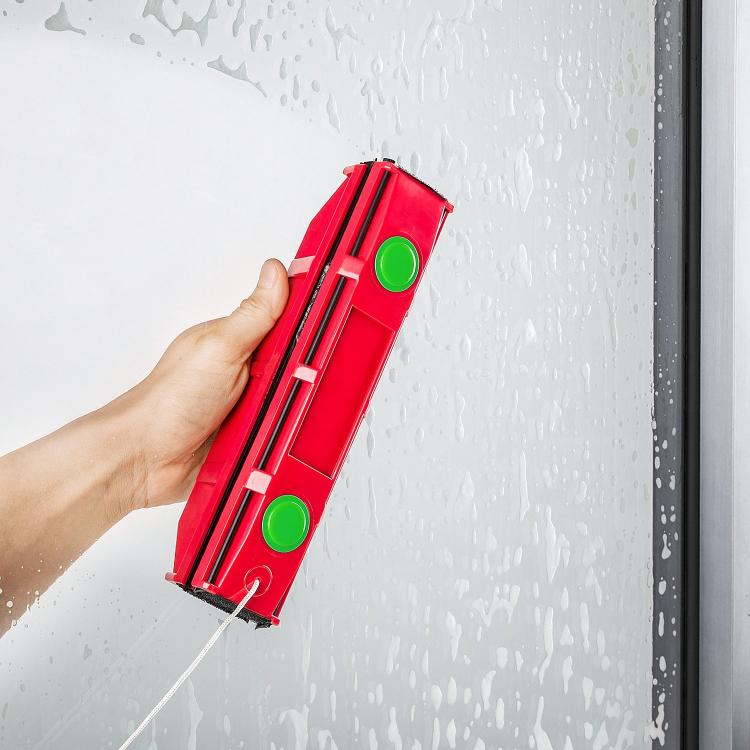 There are a few different sizes that range in price depending on how thick your glass is. If your glass is thin and single glaze, you can opt for the cheapest Glider, there's a medium powered one that's meant for thick double glazed windows, and an extra thick option for even thicker windows. It all comes down to how big the magnet needs to be to keep the outside piece from falling off.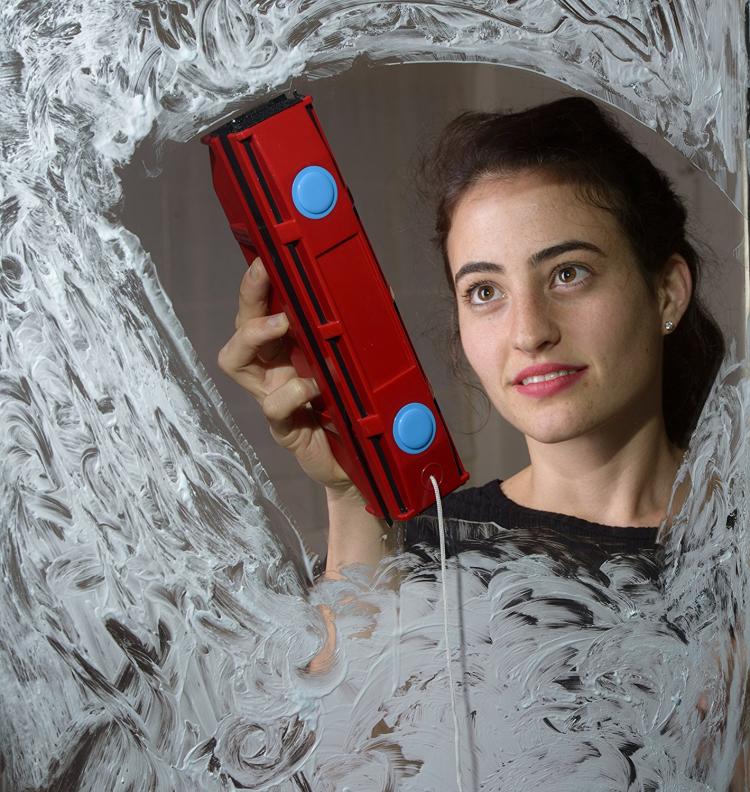 Check out the Glider magnetic window cleaner in action via the video below.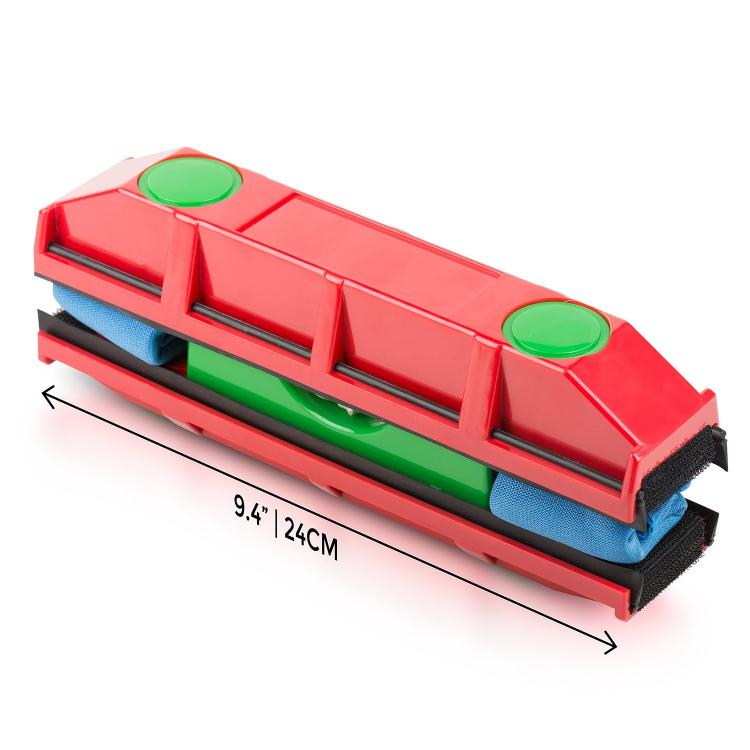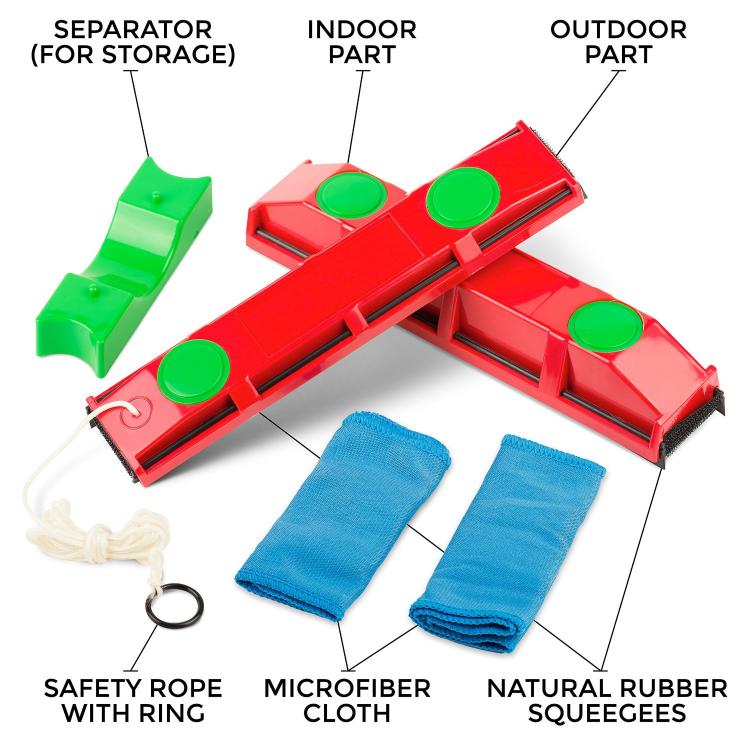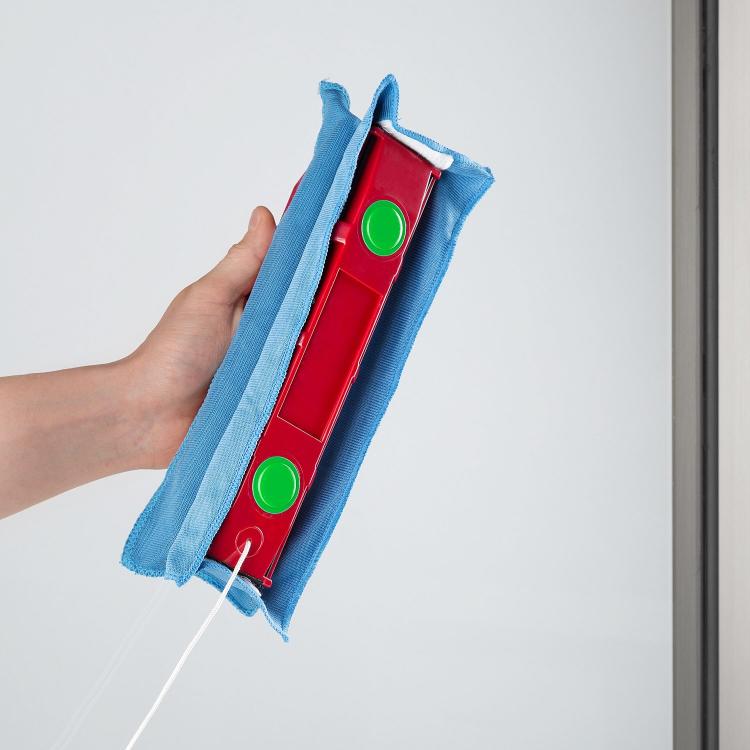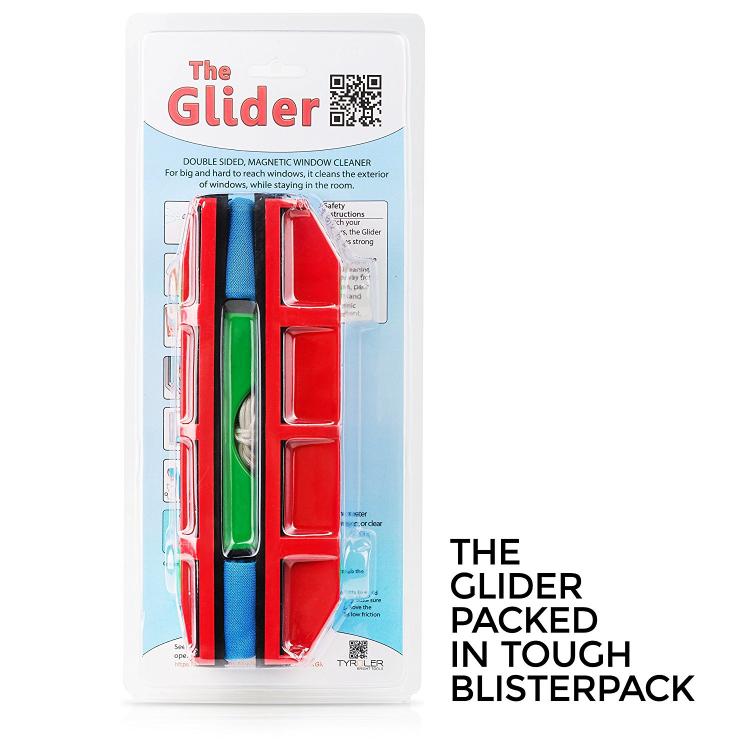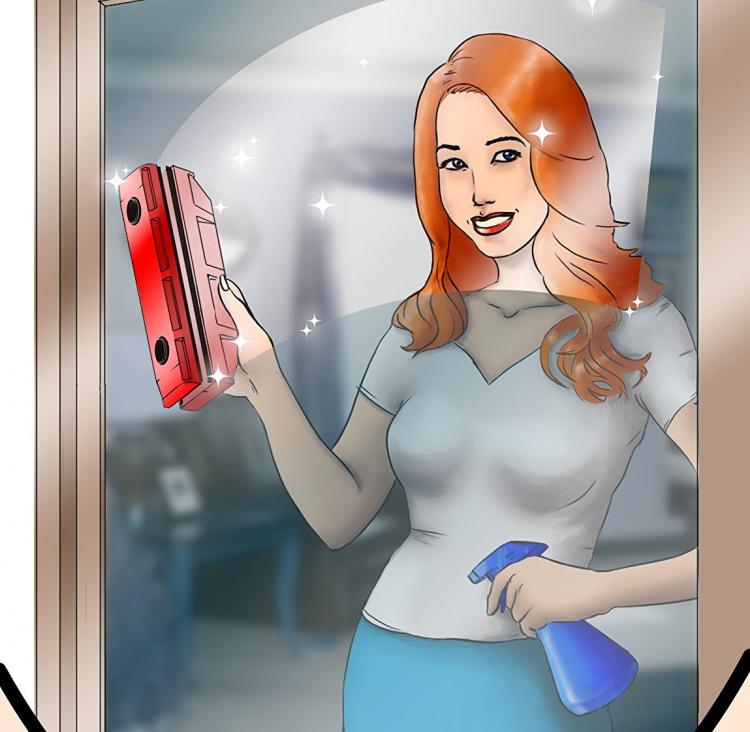 Subscribe To Our YouTube Channel