Giant Watermelon Seeds (10-Pack)
By Ryan on 07/19/2018 2:35 PM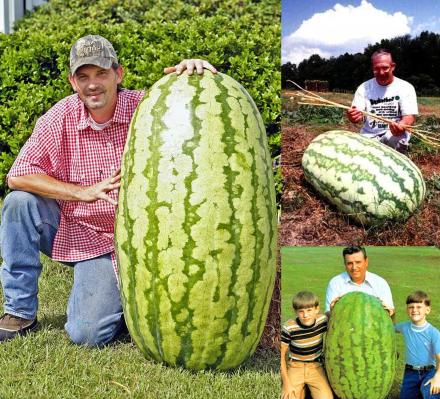 No these are not watermelon seeds that are giant, they are seeds that make giant watermelons! And I'm talking giant! As in up to 200 lbs giant! Or at least that's what this seller on Amazon is claiming. Supposedly you can plant these magical seeds in the ground, and after 90 days for maturity you'll have giant watermelons spilling out of the ground.
In reality you'll have to read through the reviews on Amazon to see if you're willing to take the gamble to see if they work. It seems half the people can't get them to grow anything, while others do seem to get some extra-large watermelons to grow from their garden.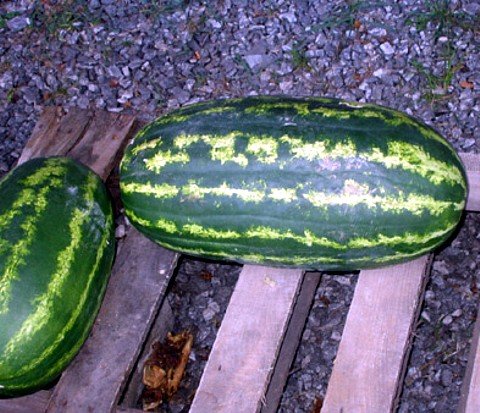 With the purchase of the giant watermelon seeds, you'll get a total of 10 seeds, and they'll supposedly produce huge watermelons with extremely flavorful, crisp, bright red watermelon flesh that could feed a family of 12! They also claim the giant watermelon rind is striped and resistant to bruising.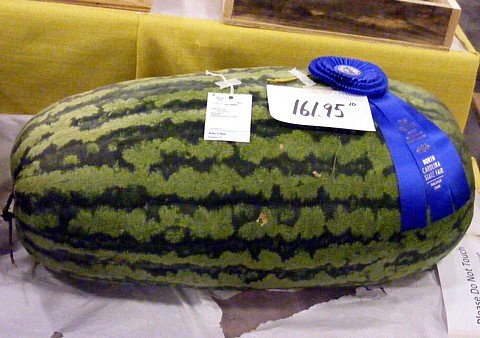 If you can get one of these giant watermelons to grow in your yard, you'll surely impress your neighbors, friends, and family into thinking you're some sort of magical gardener! Plus you might even be able to enter the huge watermelon into a watermelon growing contest.