This Giant Carrot Body Pillow is a Cozy Farmer's Dream
By Ryan on 04/26/2023 10:16 AM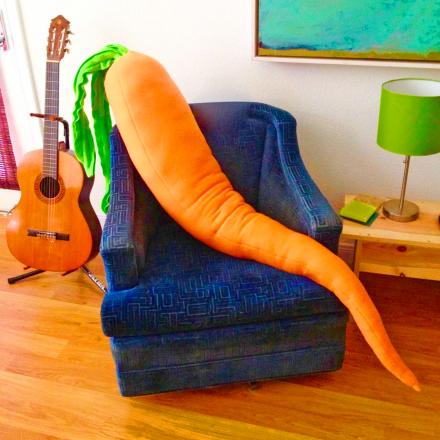 After a long day of work, sometimes all you need is a good, comfortable home space to relax in and a body pillow to snuggle your every curve. Truth be told, plush body pillows are an underrated way to get cozy, and for those farmers and veggie-heads out there, this next feature may just be the perfect vegetable body pillow option for you.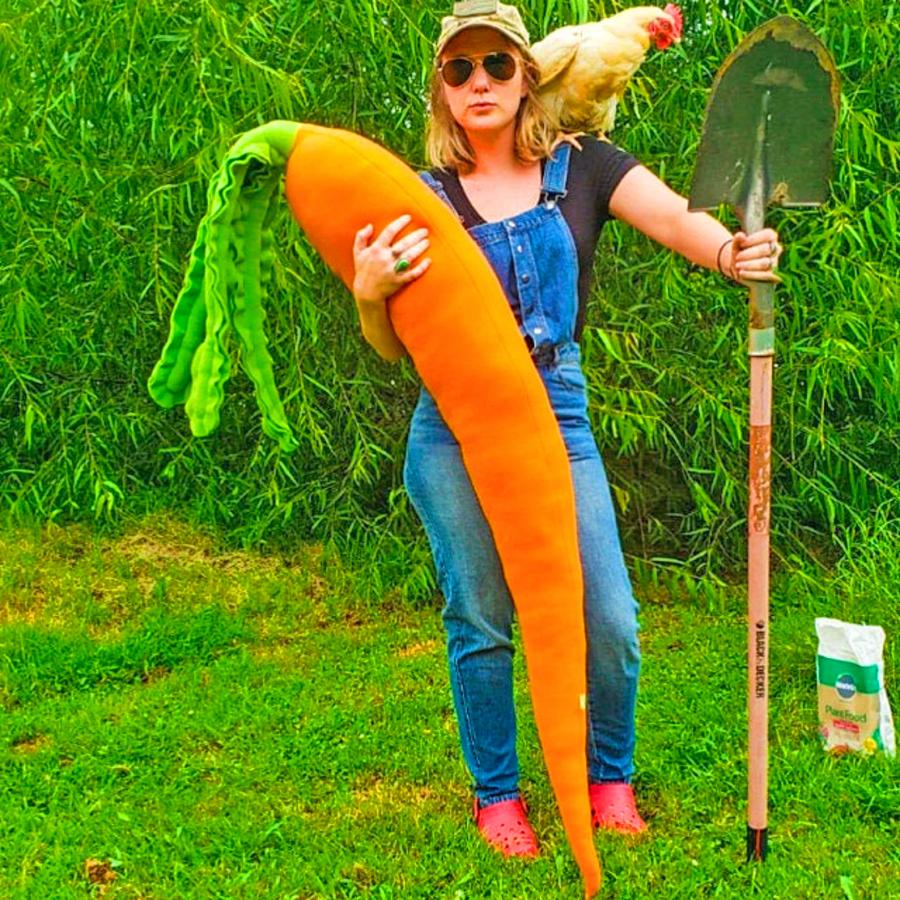 Credit: jumbojibbles
Check out this giant carrot body pillow, it's an incredible 4-foot-long carrot made to help you feel cozy and comfy no matter where you are. You can easily snuggle up with this comfortable carrot, and you'll feel like you're in a nursery rhyme with giant vegetables while you're at it.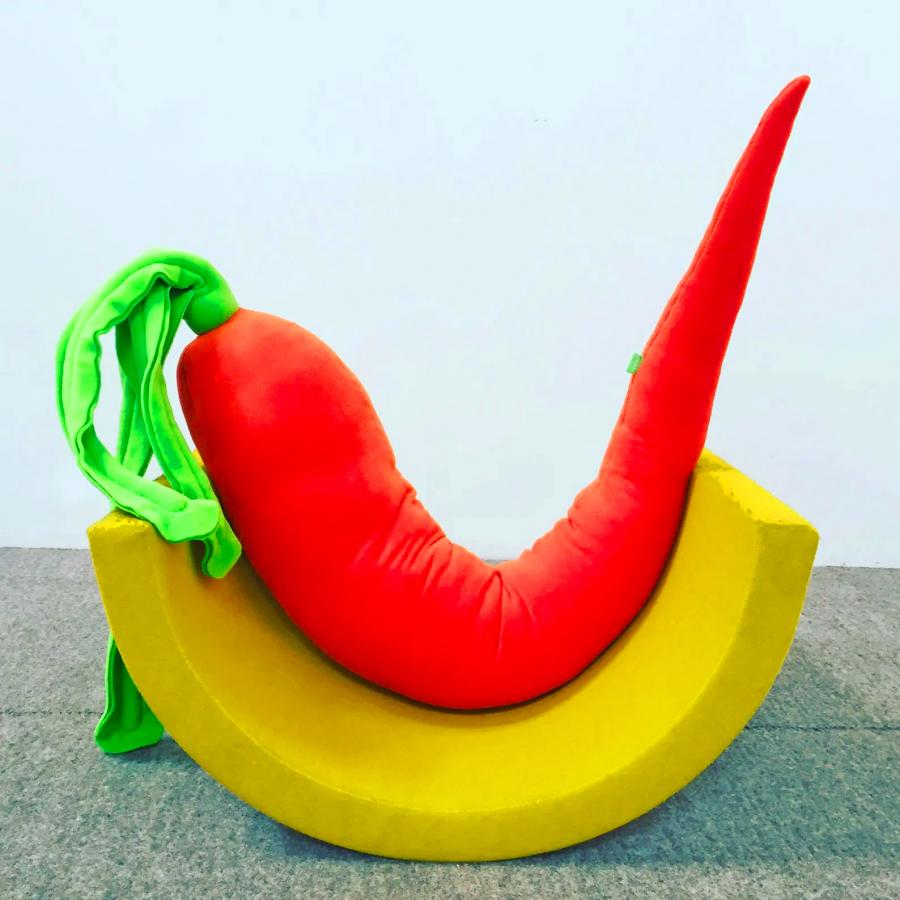 Credit: jumbojibbles
Now you can say goodbye to the human body pillow and hello to the vegetable that will keep you surviving and thriving for years to come — a giant plush carrot. Credit: jumbojibbles
These carrot body pillows are filled with a polyester fiber fill plush material, measuring 4 feet long and about 12 inches wide at their thickest. The outside is made from a soft, orange vegan fleece, topped with 2-foot green decorative leaves to complete the carrot aesthetic. Credit: jumbojibbles
The shop points out that this carrot body pillow can be used for pure snuggling, or it can be contoured to fit your body's aches and pains. Credit: jumbojibbles
From using the giant plush carrot to rest your sore knees, hips, back or otherwise to just messing with it using your fingers, the carrot pillow is a great option for any vegetable enthusiast. Credit: jumbojibbles
While the recycled polyester fibers used inside the actual carrot are considered extremely soft and squishy, the leaves include a more firm stuffing. Credit: jumbojibbles
To wash the large carrot pillows, the shop recommends spot cleaning the carrot and hand-washing the unit, or using a front-loading washing machine with no agitator, all before letting it air-dry. Credit: jumbojibbles
In addition to the 4-foot carrot pillow, the shop also has a 2-foot carrot pillow that can be used for travel, along with a pickle body pillow, a chili pepper body pillow, and more. While initially handmade by shop owner Amy Brown as early as 2012, she writes that the vegetable body pillows are now made by a small woman-owned factory in Phoenix called American Bear Factory. Credit: jumbojibbles
The giant carrot pillow has been featured on The Tonight Show with Jimmy Fallon and HBO's Veep. In the past, the shop has also made 8-foot carrots, disco carrots and carrots with arms, and Brown writes that buyers should contact her for custom designs, different sizes, colors or any requests "too weird to ask for," saying those requests will "probably be [her] favorite questions ever." Credit: jumbojibbles
The giant carrot pillow has a ton of high praise in its reviews, with five stars overall and 209 separate reviews for the product. Credit: jumbojibbles
One purchaser, Stephanie, used the giant carrot for relief from a recent hip surgery, and needless to say, things got serious really fast for the two. Credit: jumbojibbles
"I have made this carrot not only my companion but my soul mate," wrote Stephanie in a five-star review. "Upon embracing him bouncing out of his shipping container, I knew it was a true spark of love at first sight. Every night we are stuck to together in a tight embrace. I am the starfish, he is my rock." Credit: jumbojibbles
"There is no one else I'd rather be canoodling with than my special carrilito," Stephanie added. Credit: jumbojibbles
The giant carrot body pillow goes great with this corn cob stool, this hamburger cat bed or the classic hot dog sofa with fixings. It also goes great on its own, for a cozy night in with just you, a glass of wine, and your body pillow carrot — either way! No matter how you hope to use this carrot body pillow, you're likely to be happy with your purchase when this item goes back in stock. Unless you're hoping to eat it, in which case, you'd be better off with an actual carrot than this giant carrot body pillow. But to each their own. Credit: jumbojibbles
When it isn't sold out, you can snag this giant carrot body pillow from jumbojibbles on Etsy for around $110 bucks! Credit: jumbojibbles