These Giant LEGO-like Building Blocks Let You Build Your Own Livable House
By Ryan on 08/20/2022 8:46 AM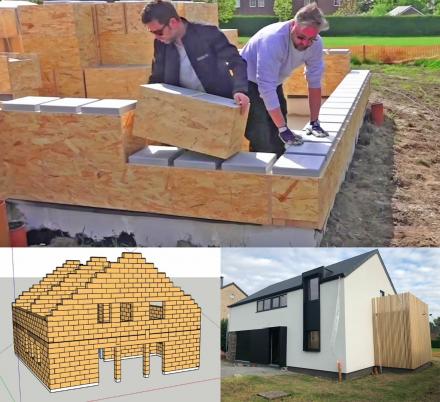 I just checked, and LEGO started selling their famous building blocks in 1949. That means kids have been playing with these toys for generations, constructing tiny cities, castles, and cars, creating entire worlds with their imagination (and injuring millions of feet). It makes sense that some of these kids would grow up to be engineers and inventors. That's why you see stuff like the building block waffle maker and these super stylish LEGO bags.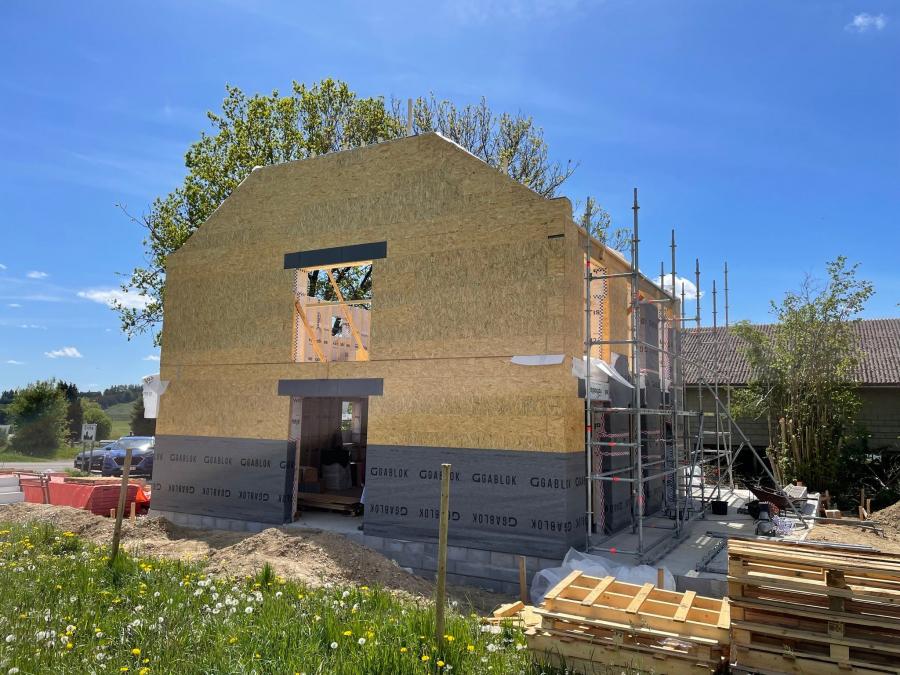 But every now and then, you see one of those inventions that's so elegant in its simplicity that it might have the potential to totally change the world - and it's all thanks to building blocks. Allow me to introduce you to Gablok's insulated self-building blocks.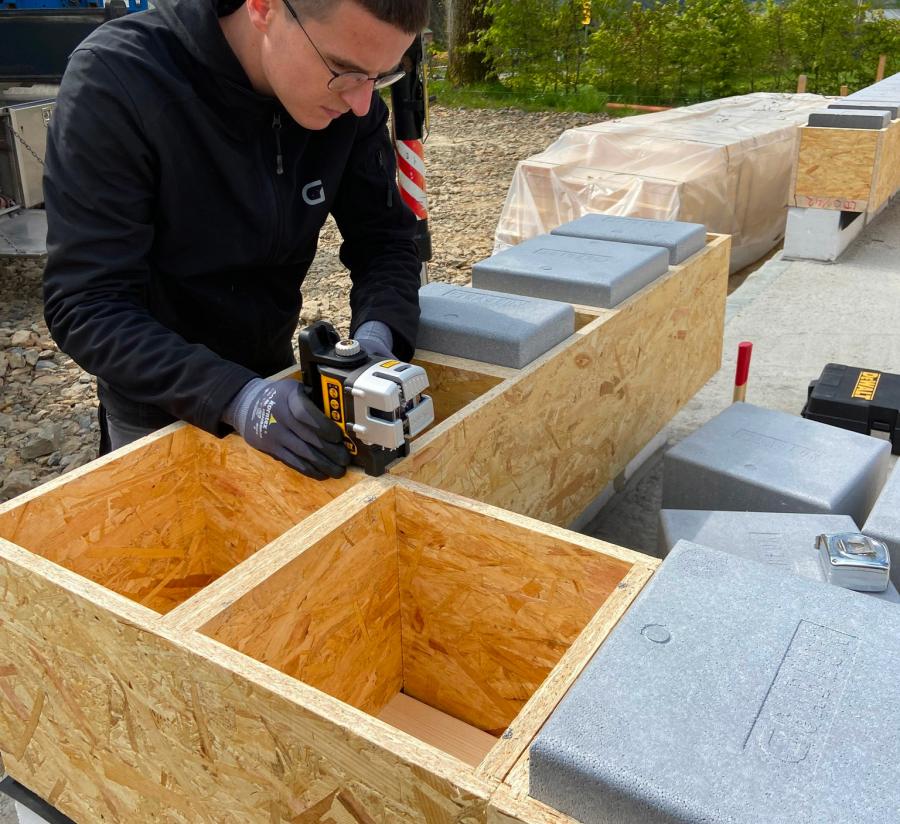 These are genius, insulated wooden blocks that allow you to build your own home just like you'd build a LEGO set.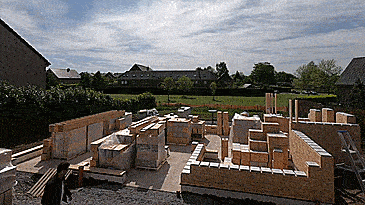 Inspired by the interlocking building block toys that we all know and love, Gablok was founded in 2019 by Gabriel Lakatos, a Belgian construction specialist with over 25 years of experience.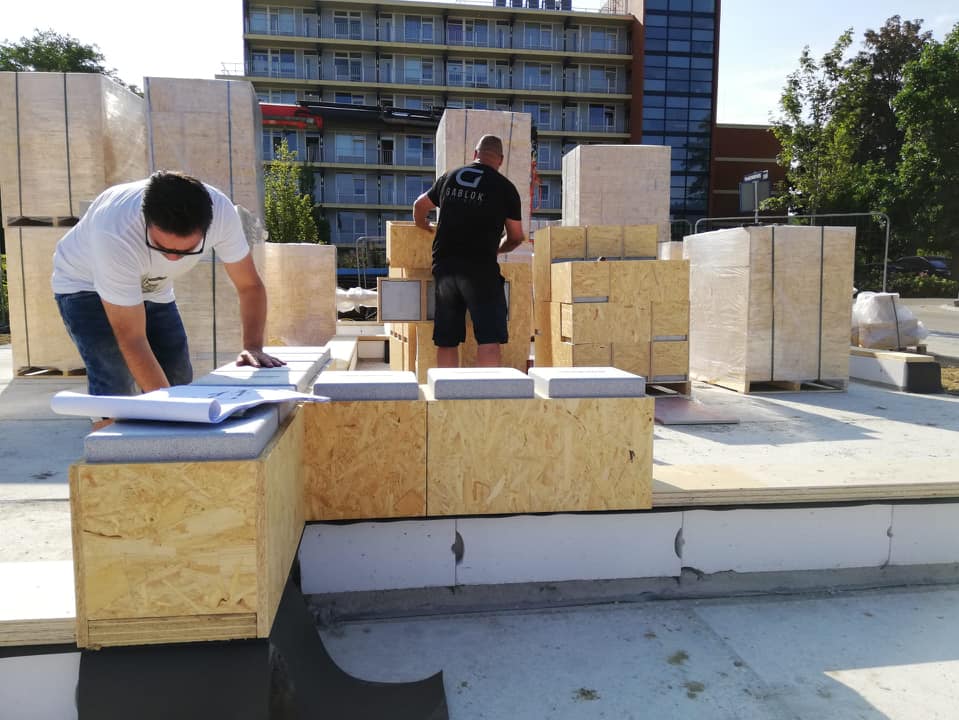 The goal was to make home construction less complicated and more affordable, while offering a simple way to build your house independently, literally with your own two hands.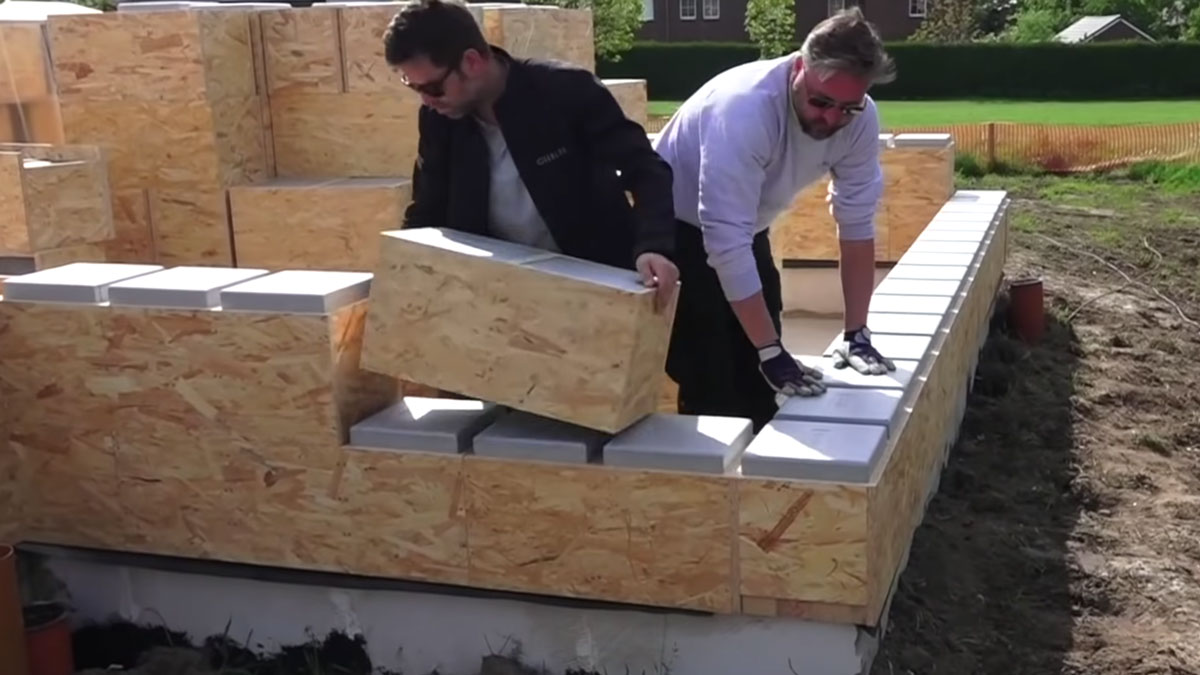 Just like a LEGO set, Gablok supplies you with pre-insulated wooden blocks and an assembly plan, but it all starts with your vision.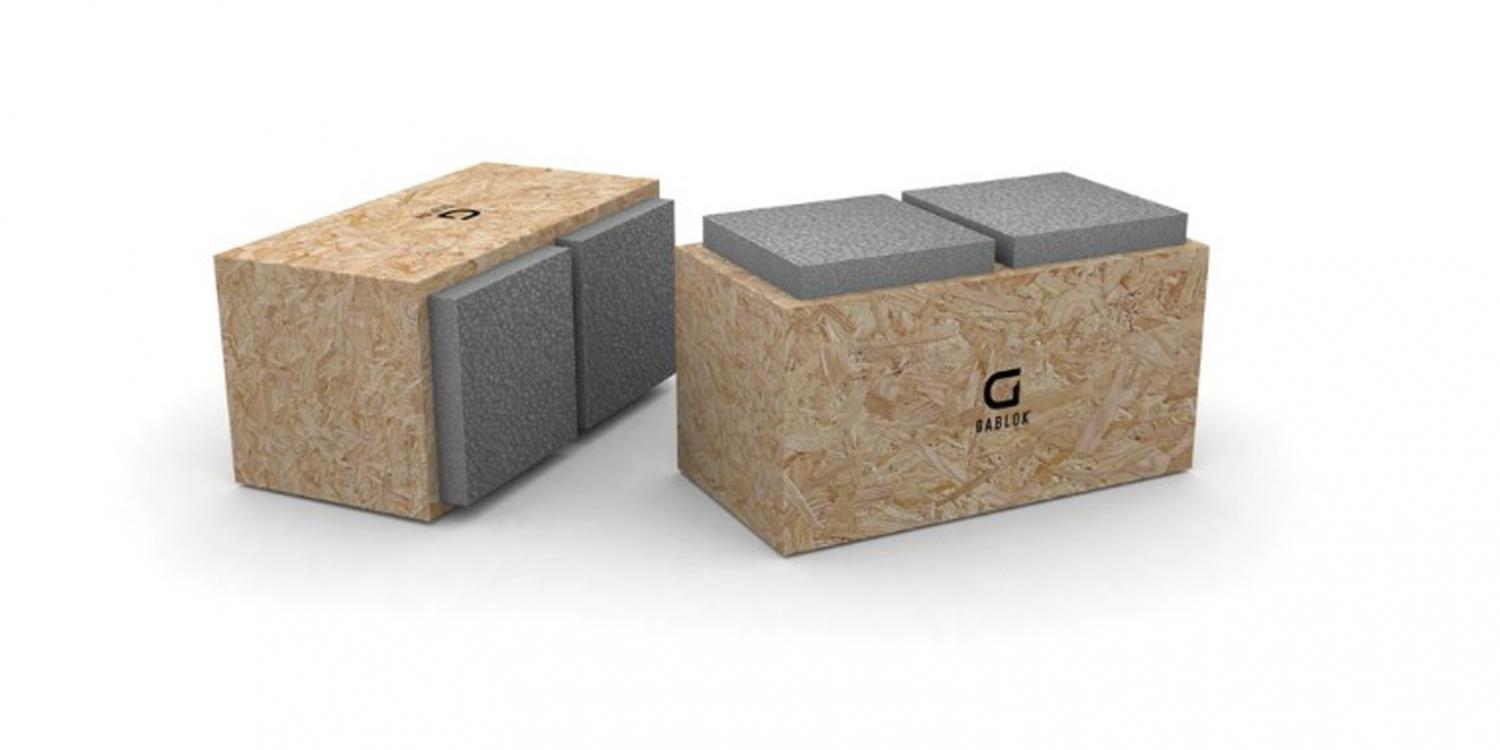 This is how it works. Draw up plans with an architect and submit those to Gablok. The company will then adapt these plans to the dimensions of their wooden blocks and send you a price quote. Once that's settled, Gablok will ship a pallet to you with only the blocks you need and step by step instructions on how to assemble them. Then you're ready to get started on your LEGO dream home!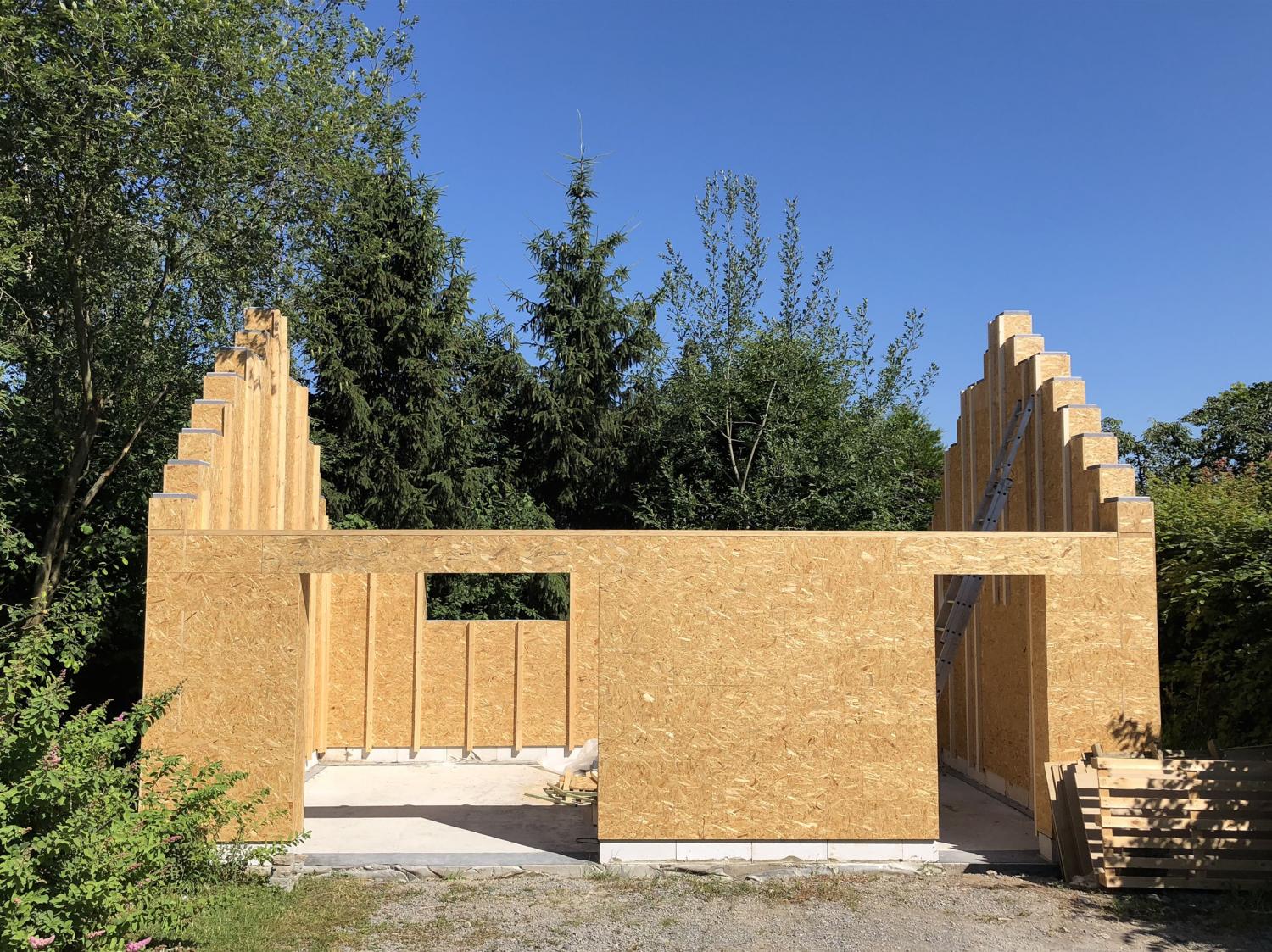 No jointing system and very few tools are required for construction with Gablok building blocks. You really just push them into place!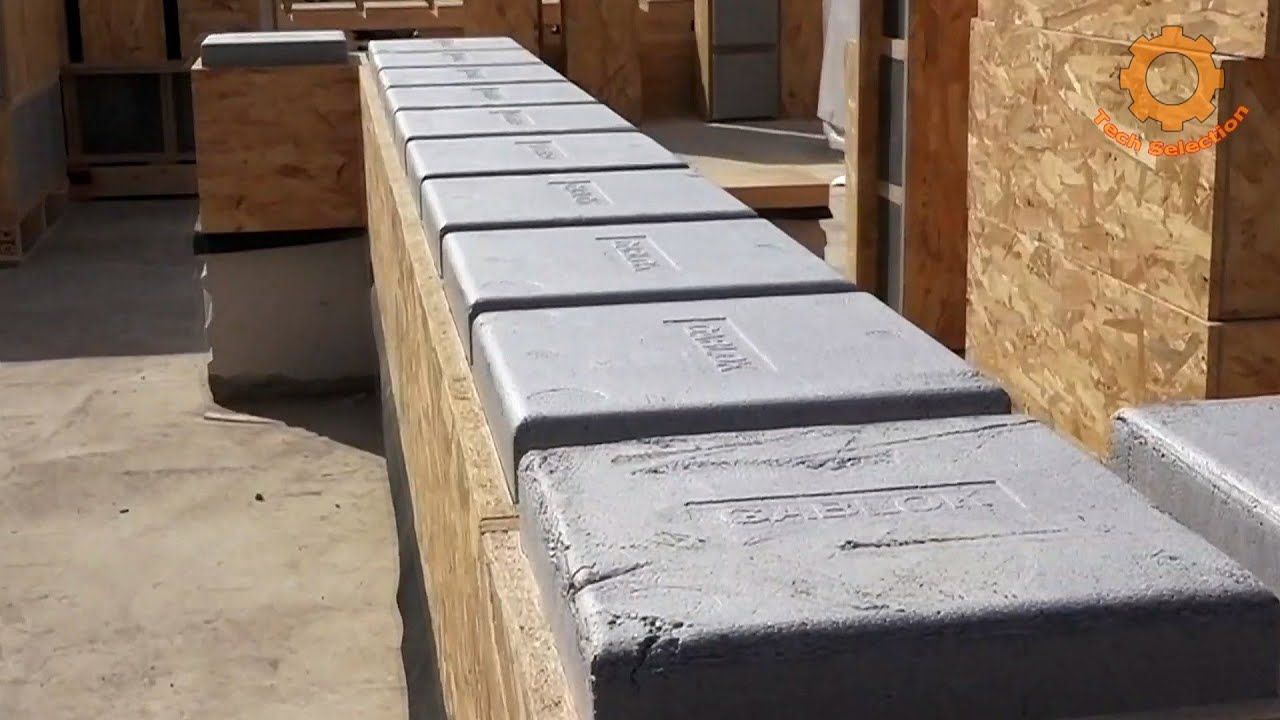 The insulated wooden blocks interlock to form the structure of the house. The blocks of the outer walls are secured by a system of vertical battens that provide support for the structure. There are also beam and floor components included to make the structure even more sound.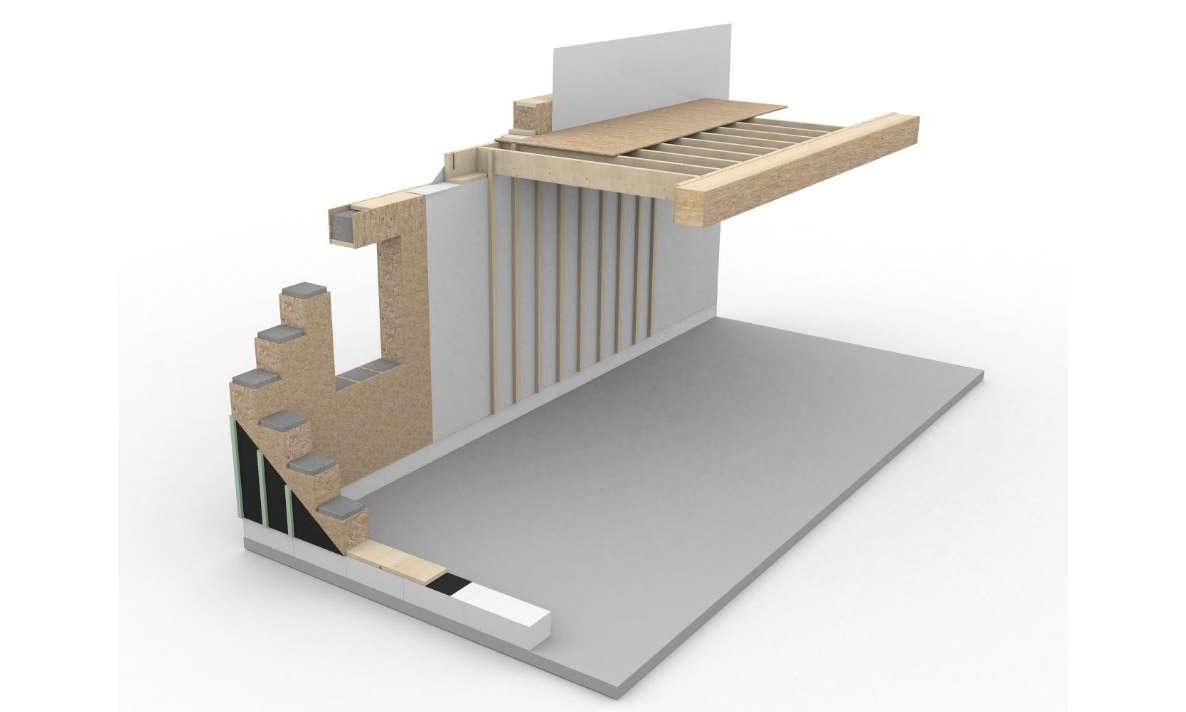 While you'll still need to add the roof and do some technical finishing yourself, Gablok building blocks require no drying time so you can move directly to the next part of your build.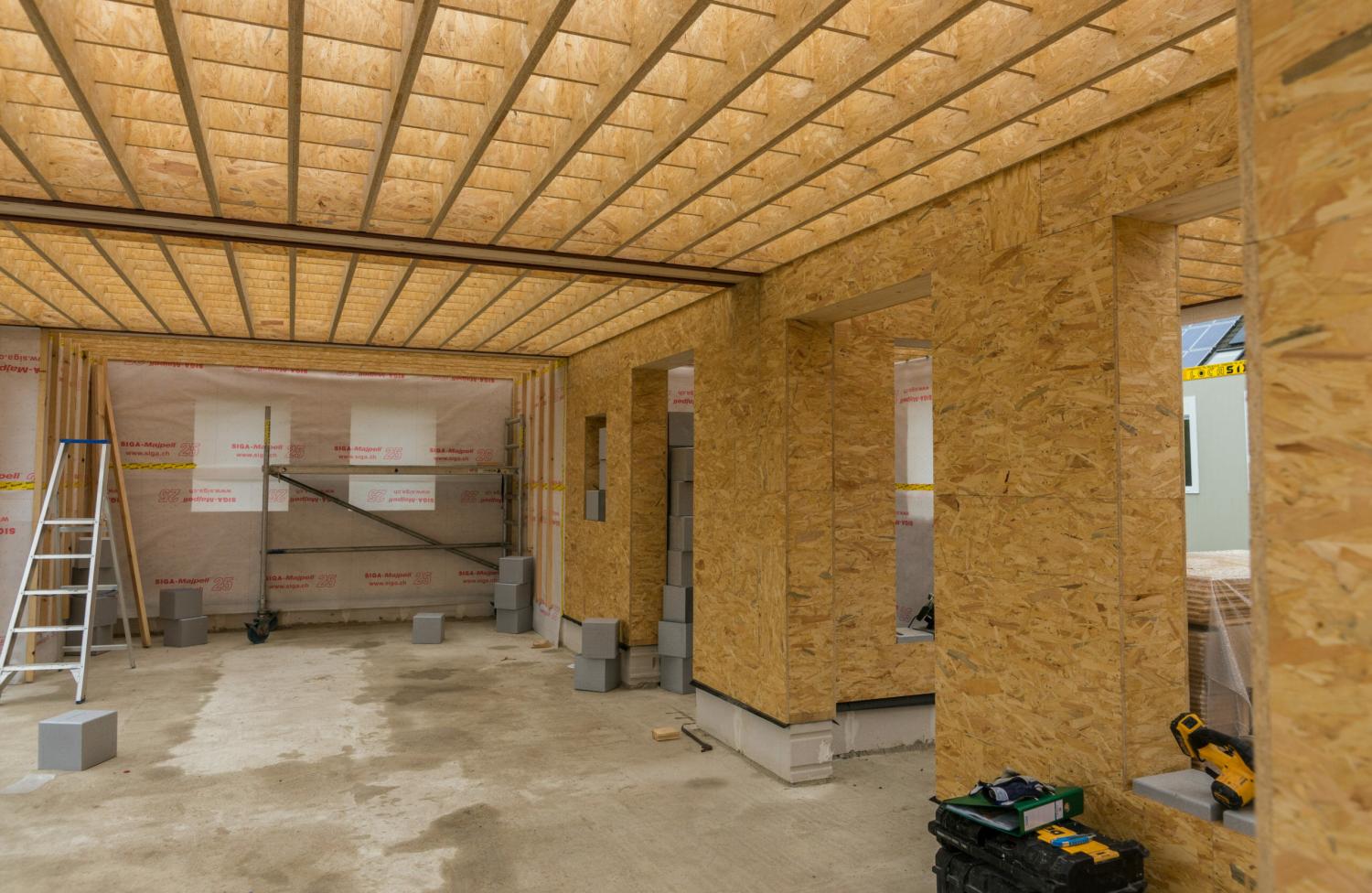 The completed Gablok home is totally insulated, safe, and up to code. The blocks are made of Oriented Strand Board (OSB) and Expanded Polystyrene (EPS) insulation. OSB is a type of stable wood made from highly compressed wood chips, strands and natural resin. This kind of wood does not expand or contract and won't move over time. EPS is a lightweight insulation material, kind of like styrofoam, that is highly efficient and able to withstand super heavy loads.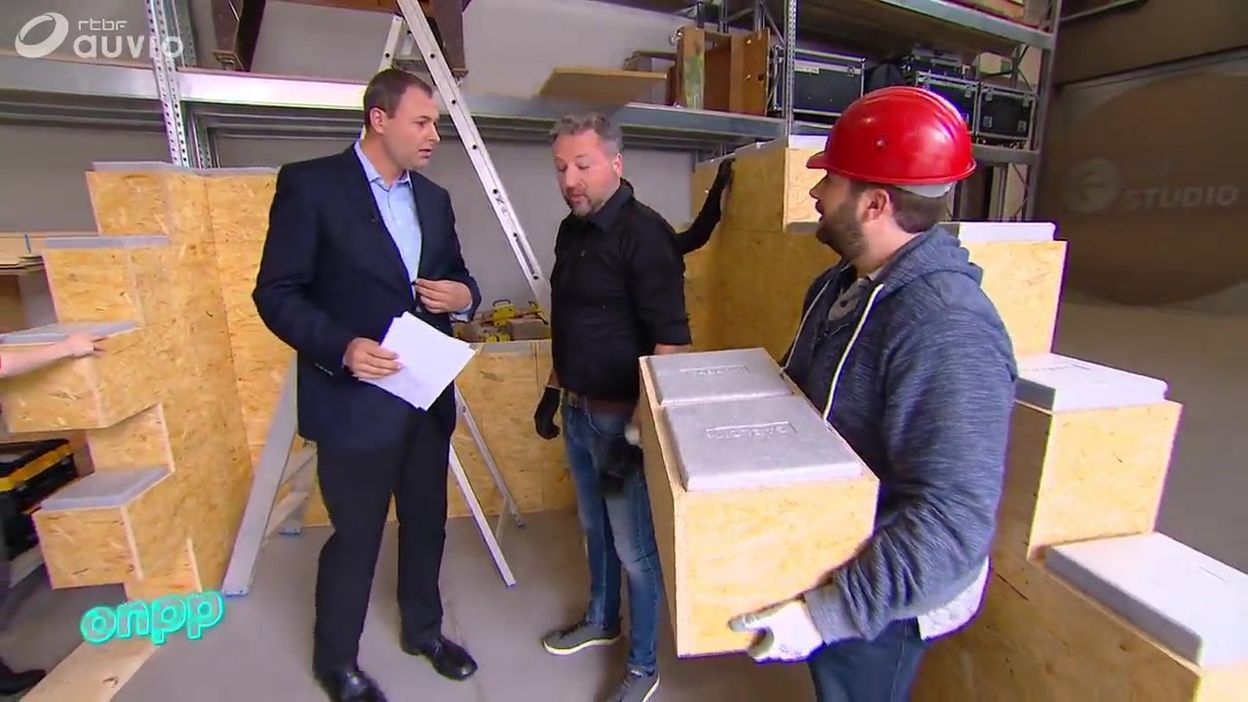 Gablok also prides itself on being environmentally friendly. Both of the materials that make up the building blocks, OSB wood and EPS insulation, are considered 100% recyclable. Manufactured locally in Belgium, the blocks don't require a toxic jointing system and all building materials are delivered on a single pallet, eliminating the usual mess that tends to appear on a construction site.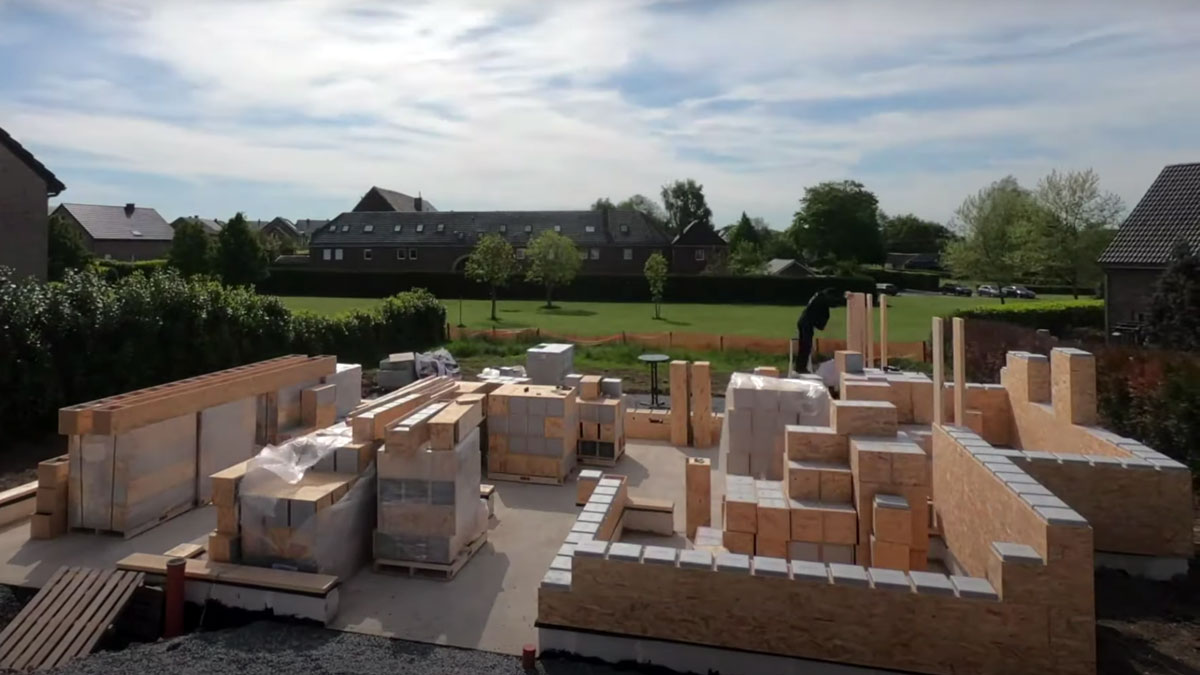 If the assembly plan is followed step by step, some smaller building projects (like workshops and storage sheds) can be completed in less than a week!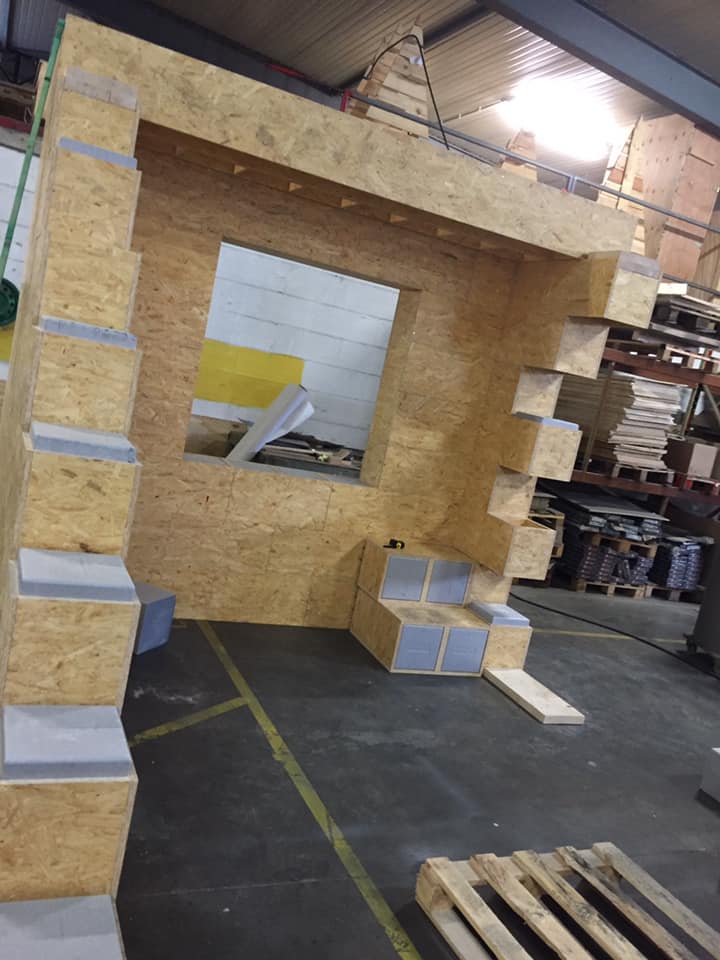 If you're still unsure, go spend some time on the Gablok website, read their FAQ and check out their impressive Projects section.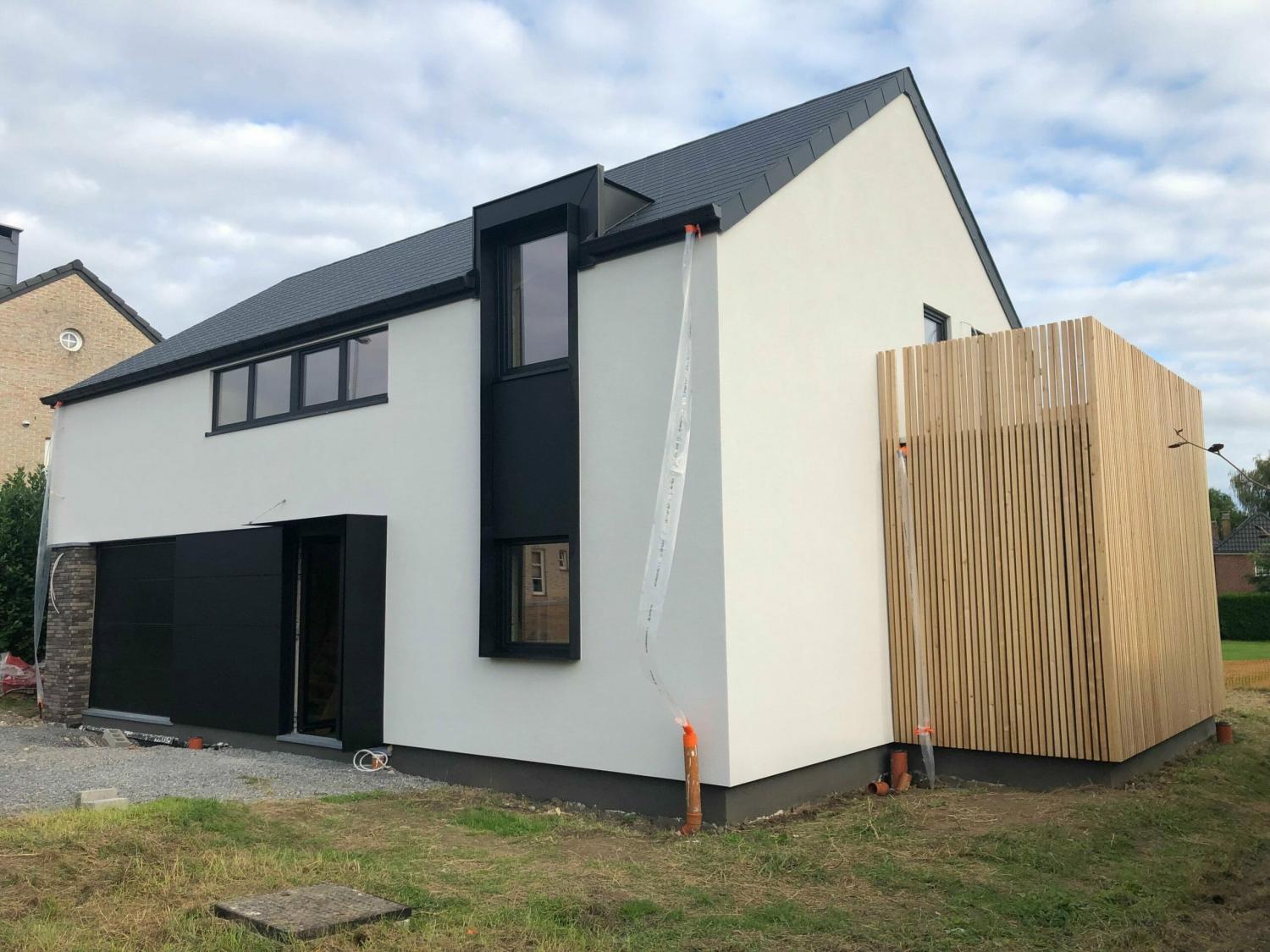 Customers seem pretty excited about this revolutionary building method. One reviewer named Evy got to witness the building blocks in action multiple times. The testimonial states, "I'm lucky enough to have seen the evolution of the show house and an artist's studio (my sister's) built with Gablok, and I think it's an ingenious, quick, and fun idea! I would recommend Gablok 1000% based on these experiences."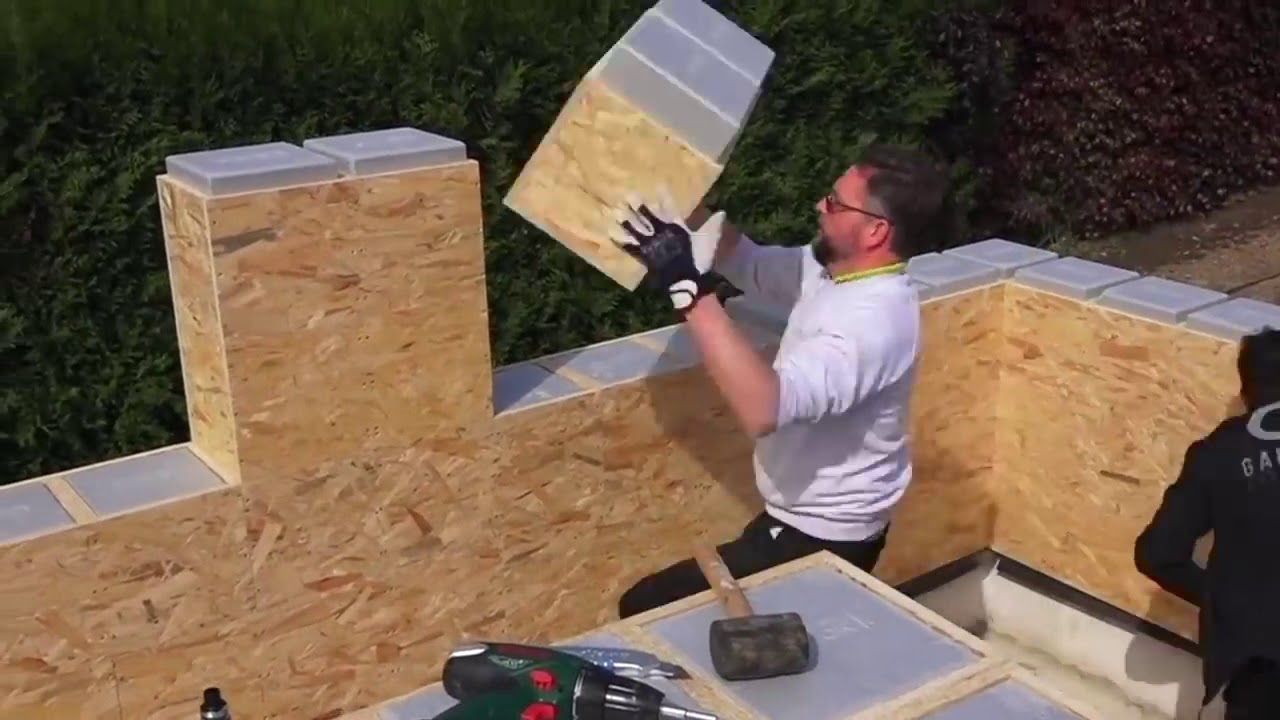 You cant really buy individual Gablok building blocks, how it works is you get a quote for your project, and get send the exact number of blocks needed for each project.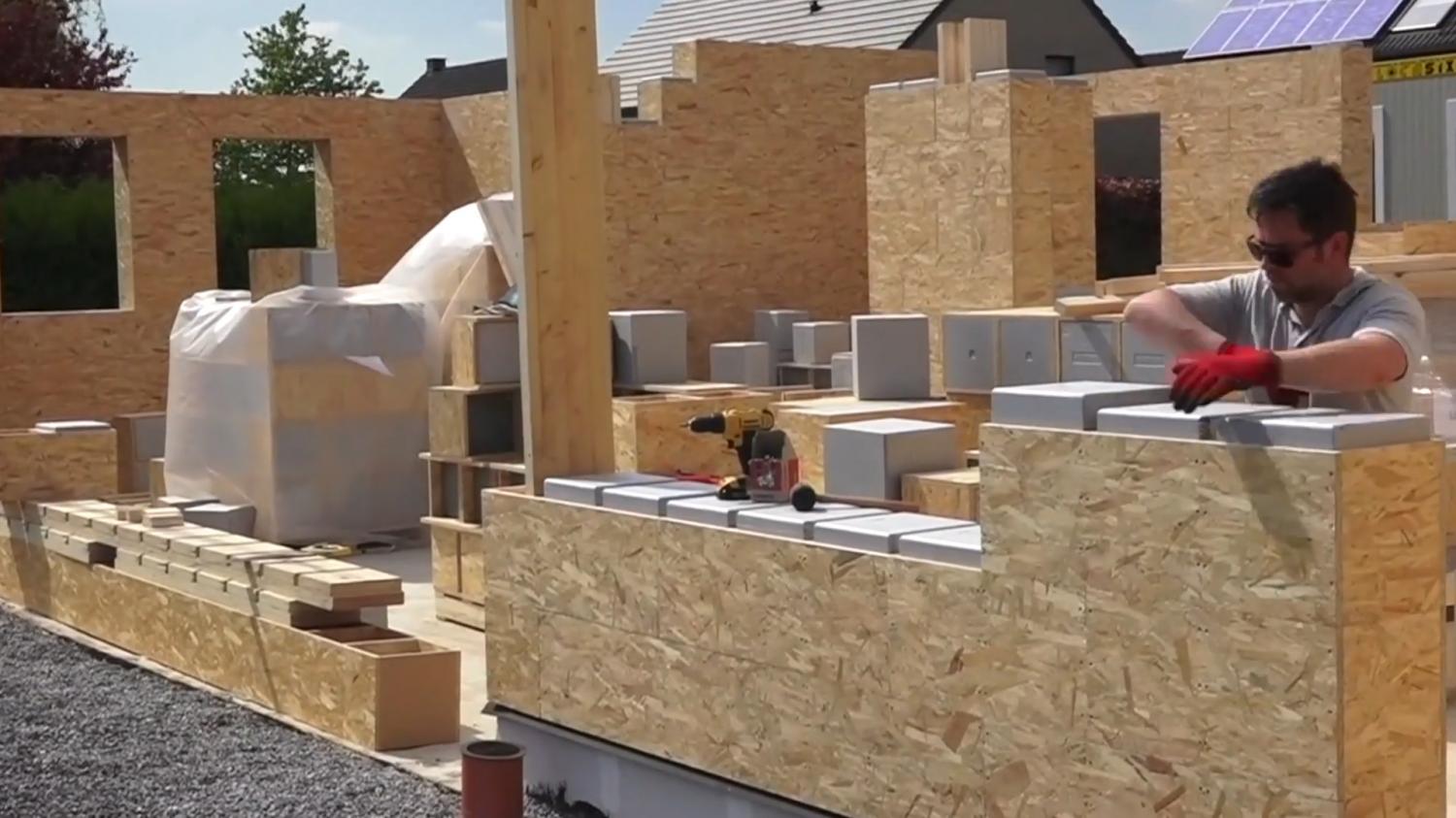 The Gablok building blocks come with their own insulation built right in to each block! Each one is filled with expanded polystyrene with graphite additive.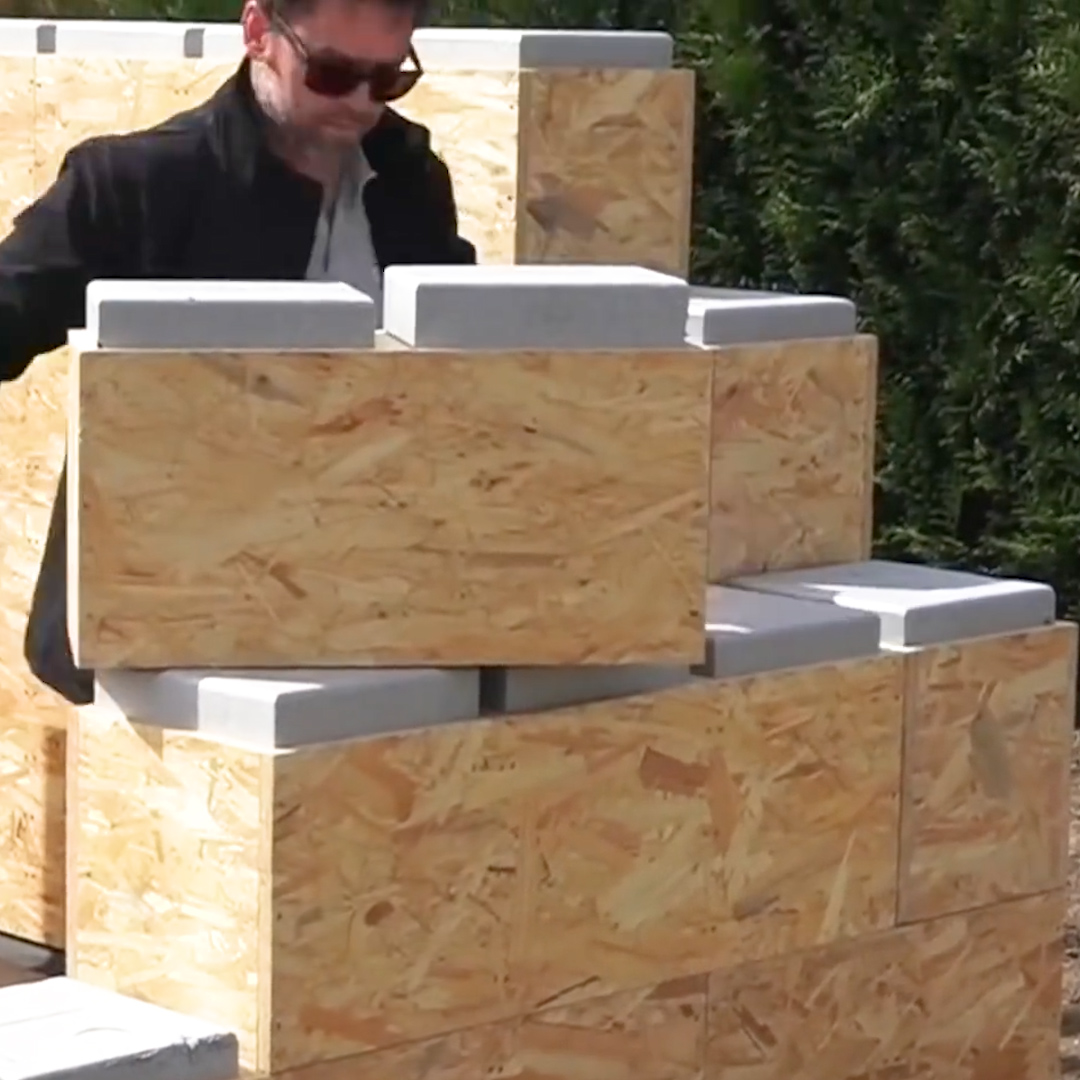 If you're a DIYer and looking to build your own home, cabin, she-shed, or more, than these incredible Gablok building blocks might be for you! Check out the giant LEGO-like building blocks for creating your own cabin or home in action via the video below.
Subscribe To Our YouTube Channel