Frog Parking Only Violators Will Be Toad Sign
By Ryan on 06/24/2021 10:58 AM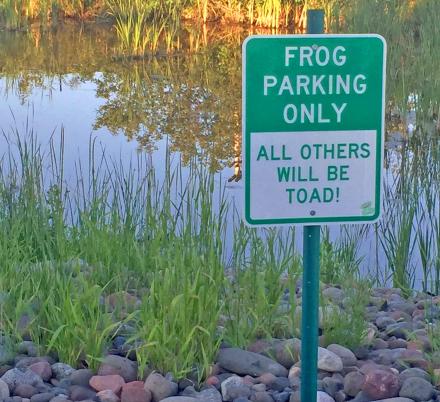 It ain't easy being green! But it might be getting easier, since this punny 'Frog Parking Only, Violators Will Be Toad' novelty street sign is guaranteed to crack up any amphibian loving guests that you invite over to your frog friendly abode. The sign, manufactured by StickerPirate and available on Amazon, is made of sturdy aluminum, just like a real street sign. It's also a sizable 8 inches by 12 inches, so it looks great and is easy to read no matter where you put it.
The novelty street sign was printed using UV resistant inks, and it's rust resistant and weather proof so you can hang it on your bedroom wall or display it outside on the patio. The full color street sign was manufactured with rounded corners and has two holes so you can securely mount it on almost any wall.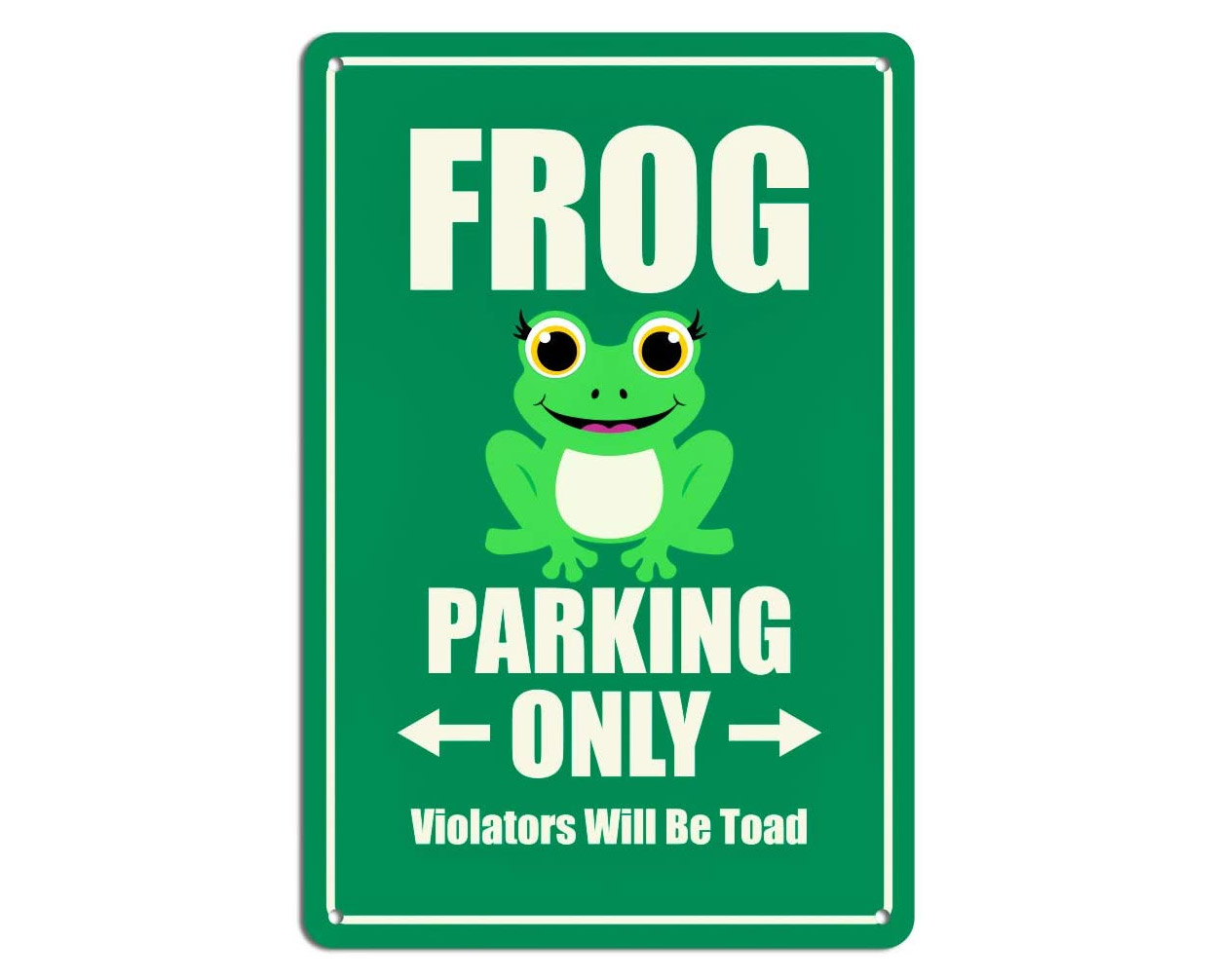 Get this version here
Frog fans all over are raving about the novelty metal street sign. One happy customer named Charles, purchased the witty sign to hang above their beloved frog tank. The reviewer, while admitting that they hadn't tried the sign outdoors, remarked in a five star review, "This sign is really cute! I have it above my African clawed frogs' tank. I'm not sure how it would do outdoors, but it's perfect indoors. Really well printed, no issues."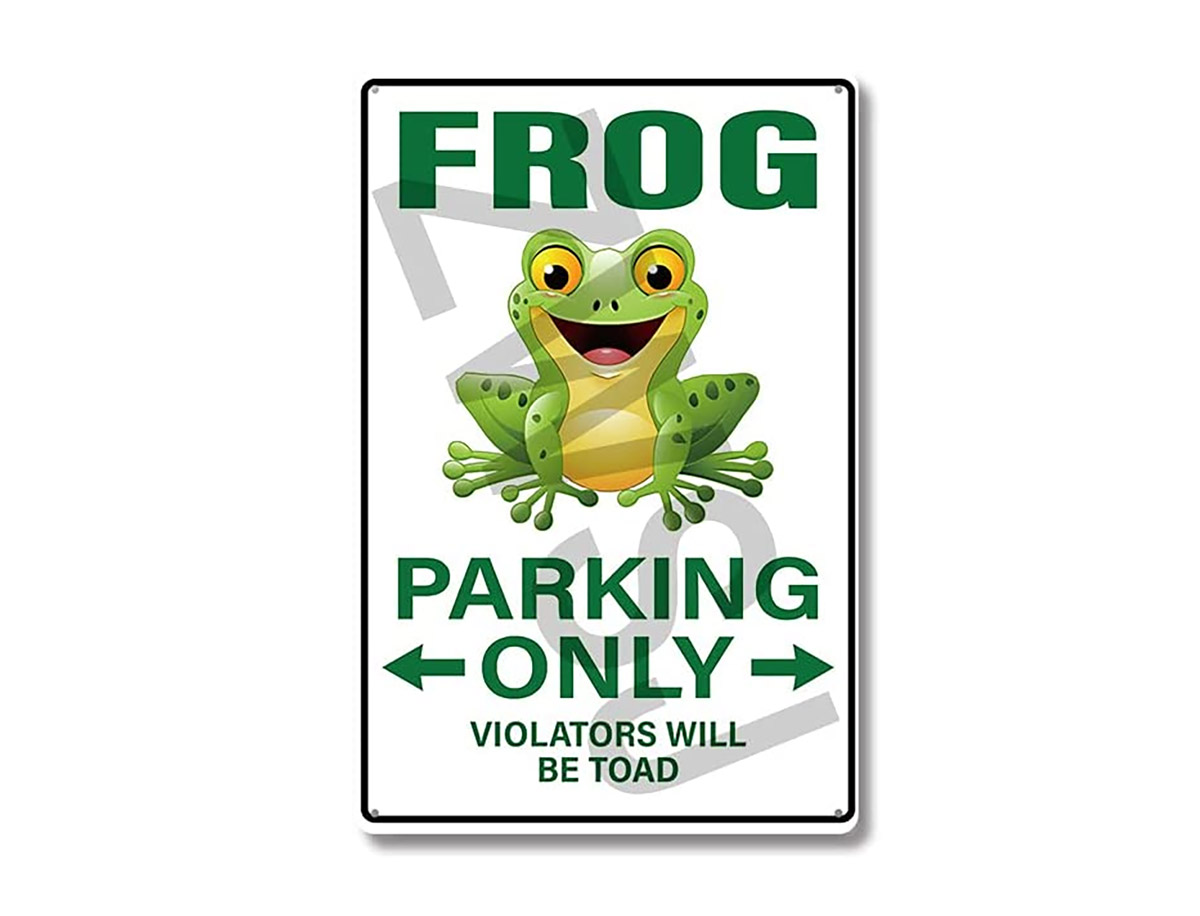 Get this version here
Another customer named Willow used the sign for slightly less wholesome reasons. Referencing a neighborly dispute that we can all probably relate to, the reviewer stated: "I was having a problem with my neighbor in my apartment who would park in my parking space... SOOO I purchased this sign, connected it to a green metal post and hammered it into the ground, so far no one has parked there. It's a great tongue in cheek sign!"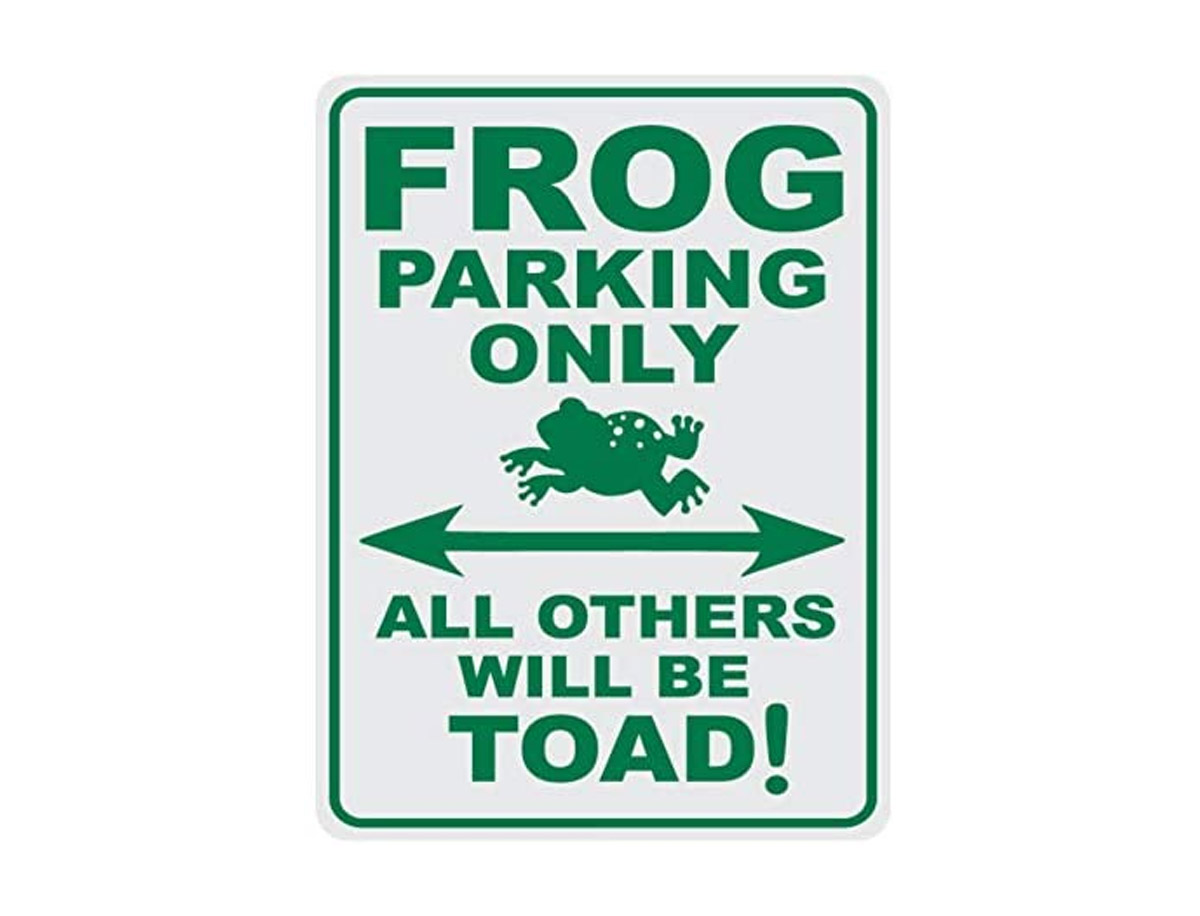 Get this version here
There's actually a bunch of different versions of the Frog Parking Only Violators Will Be Toad sign that are available on Amazon, so check them out here, and see which one you like best before buying!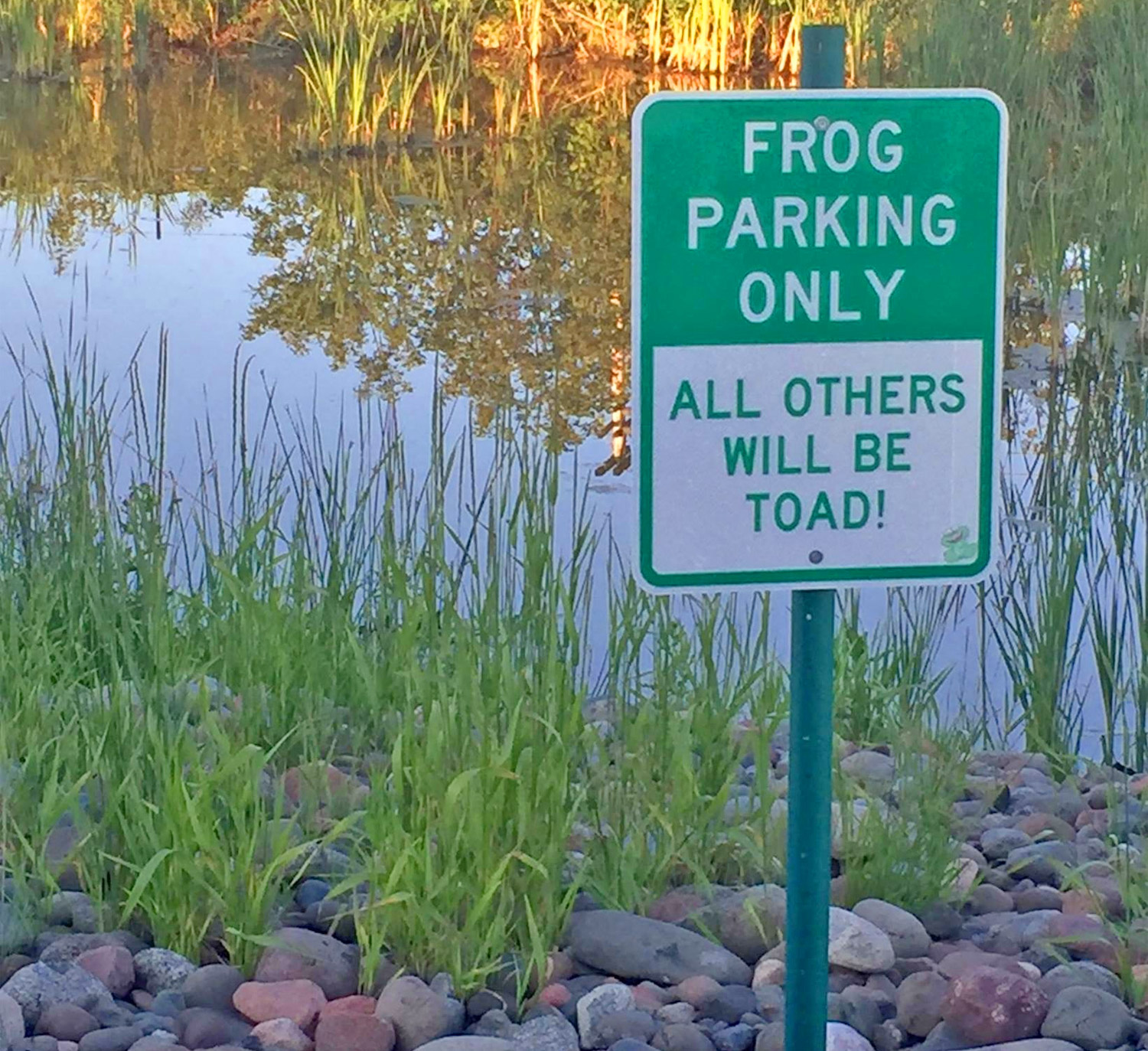 Get this version here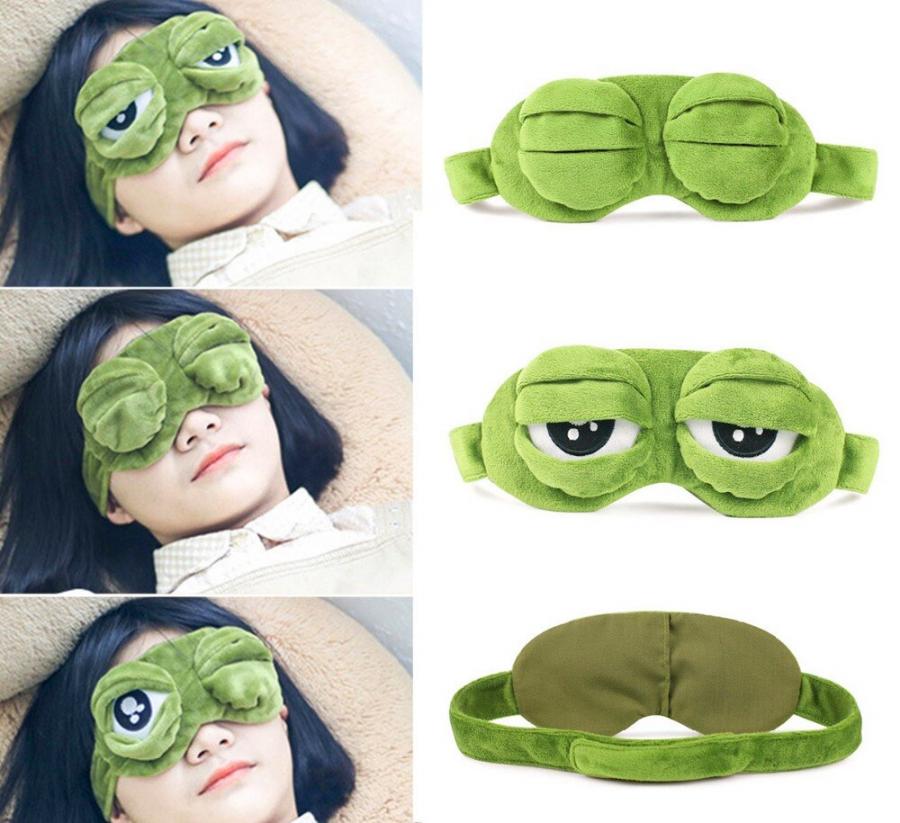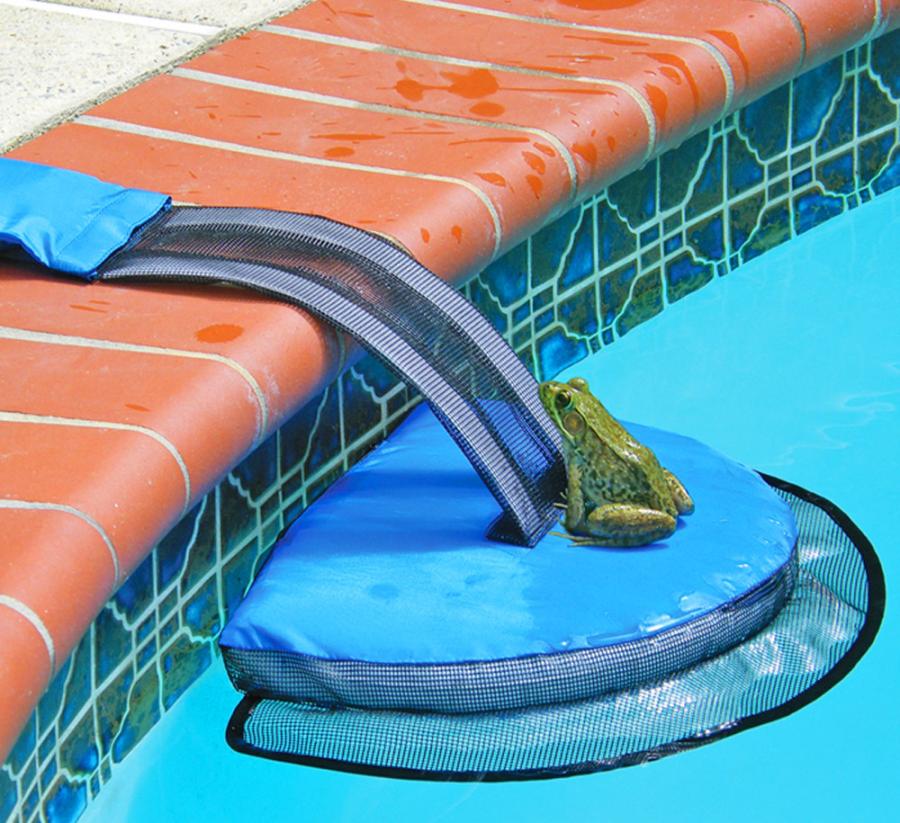 Check out a few more examples of the Frog Parking Only sign below. You can also find a link to get each one below each image!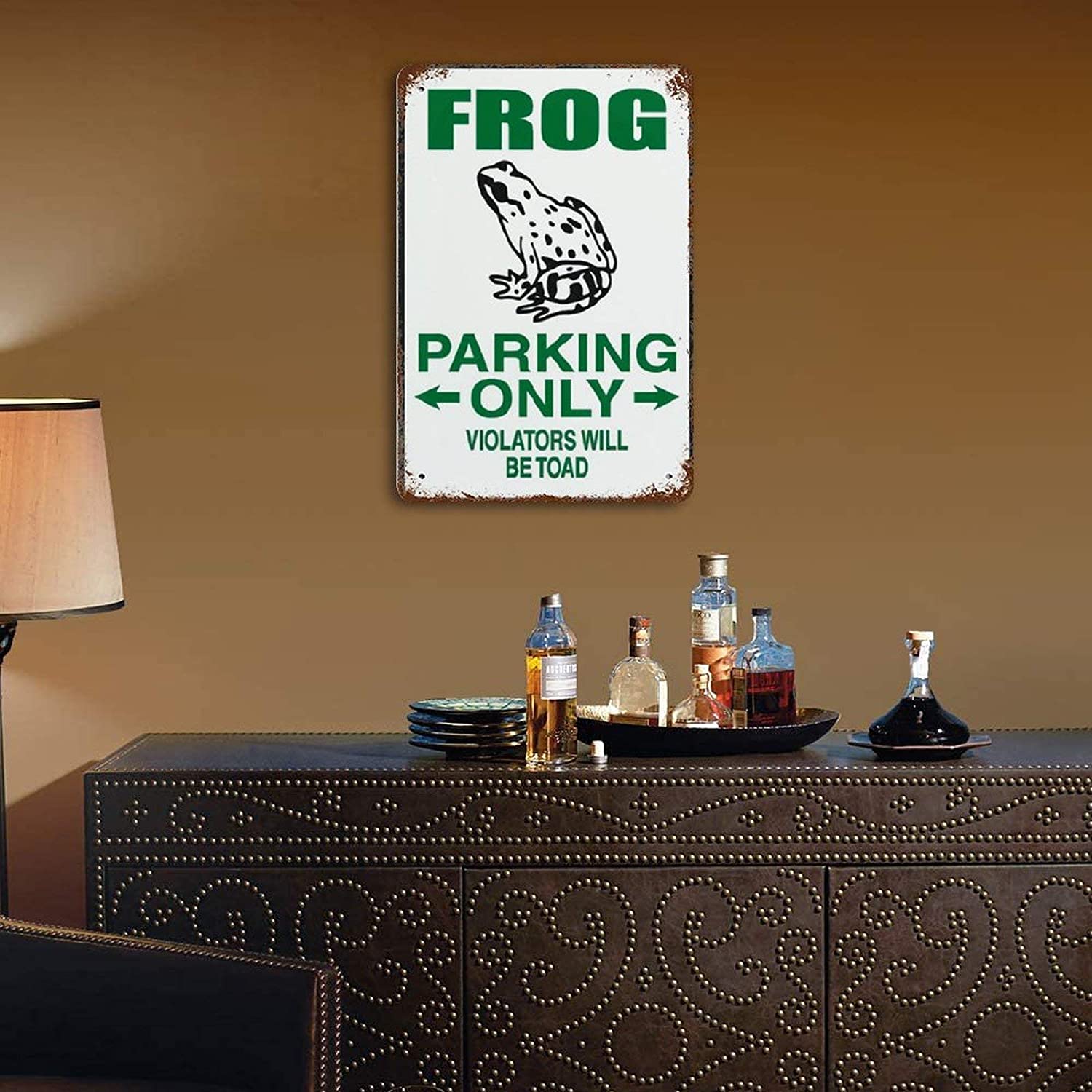 Get this one here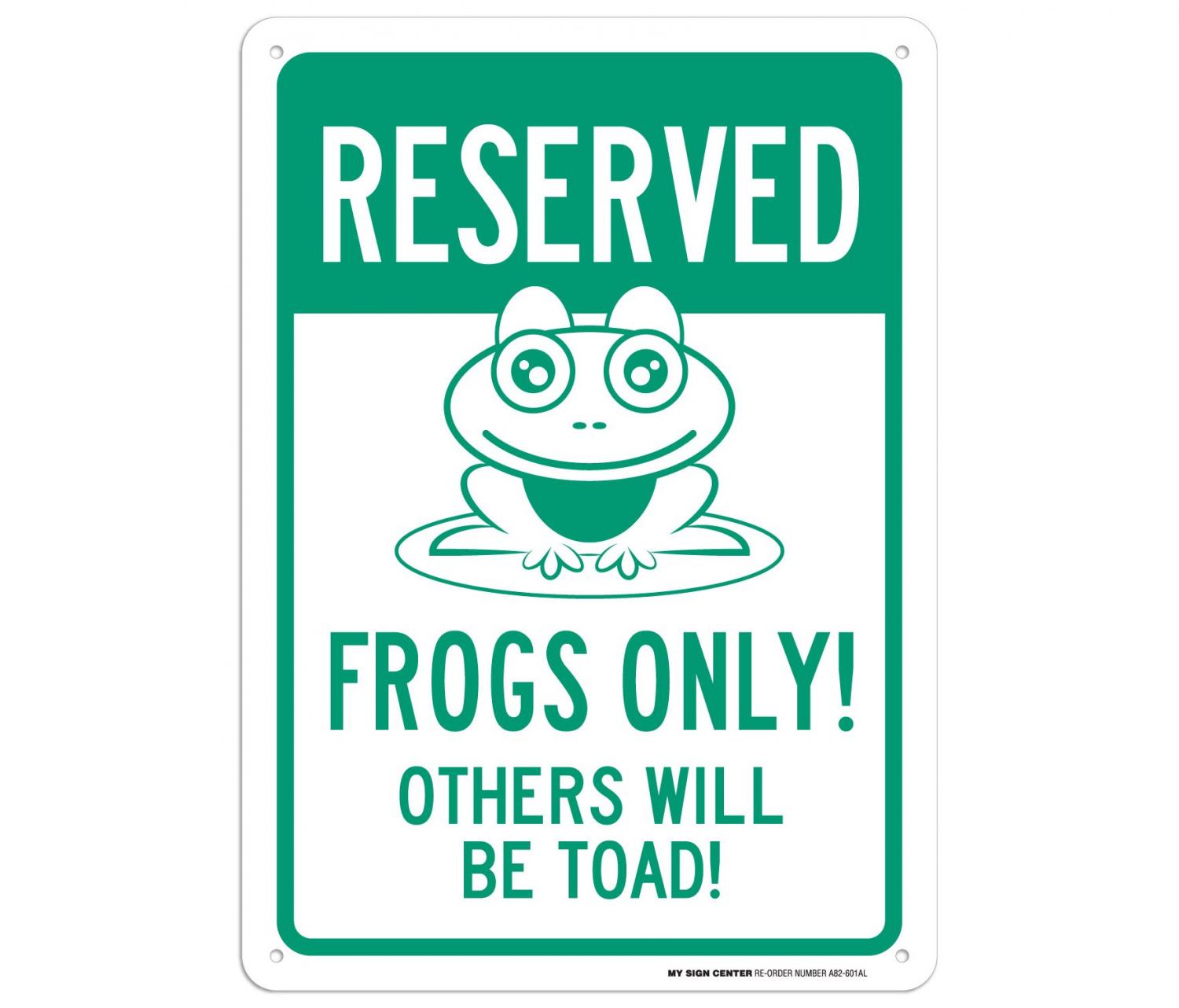 Get this version here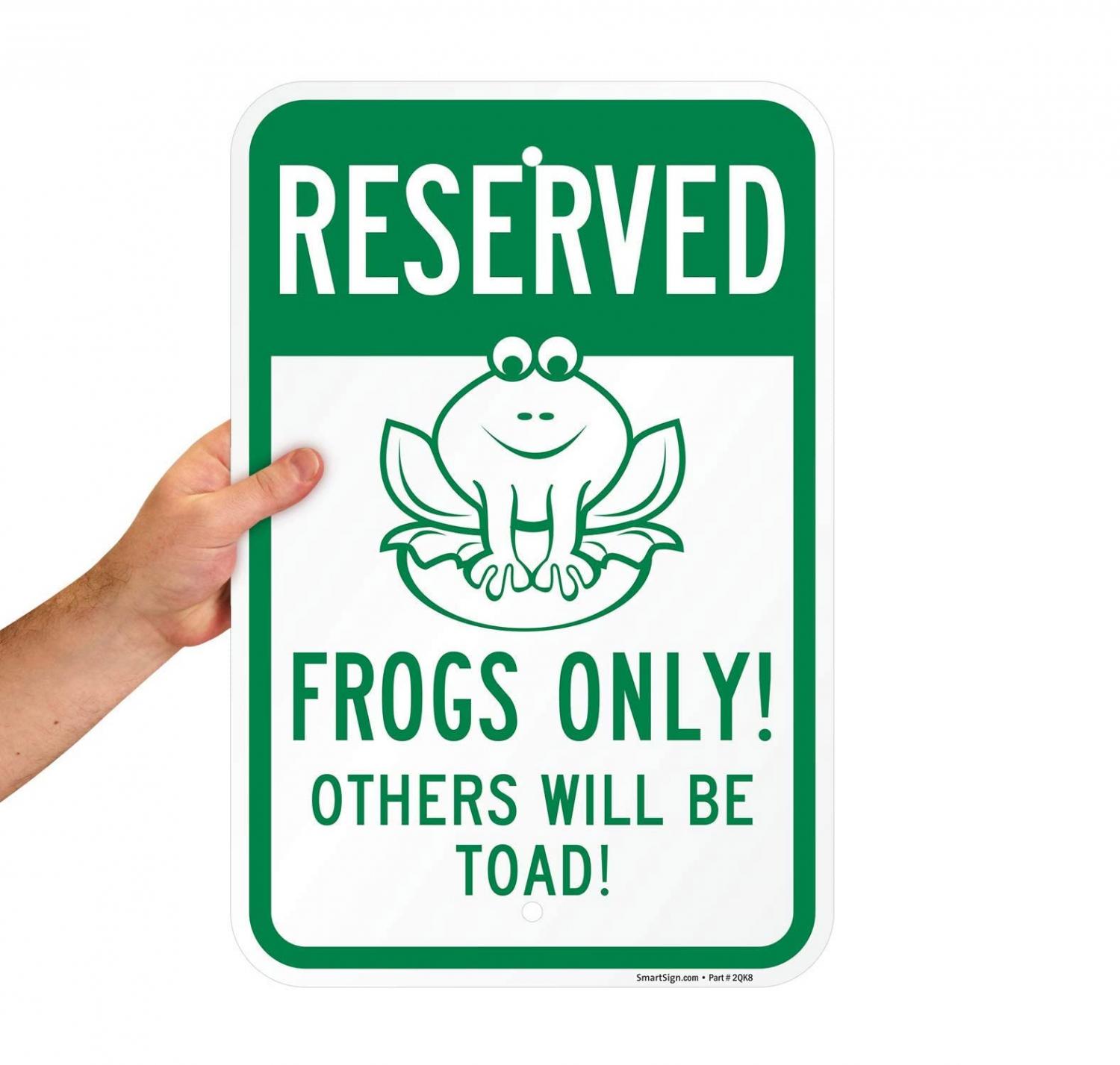 Get this version here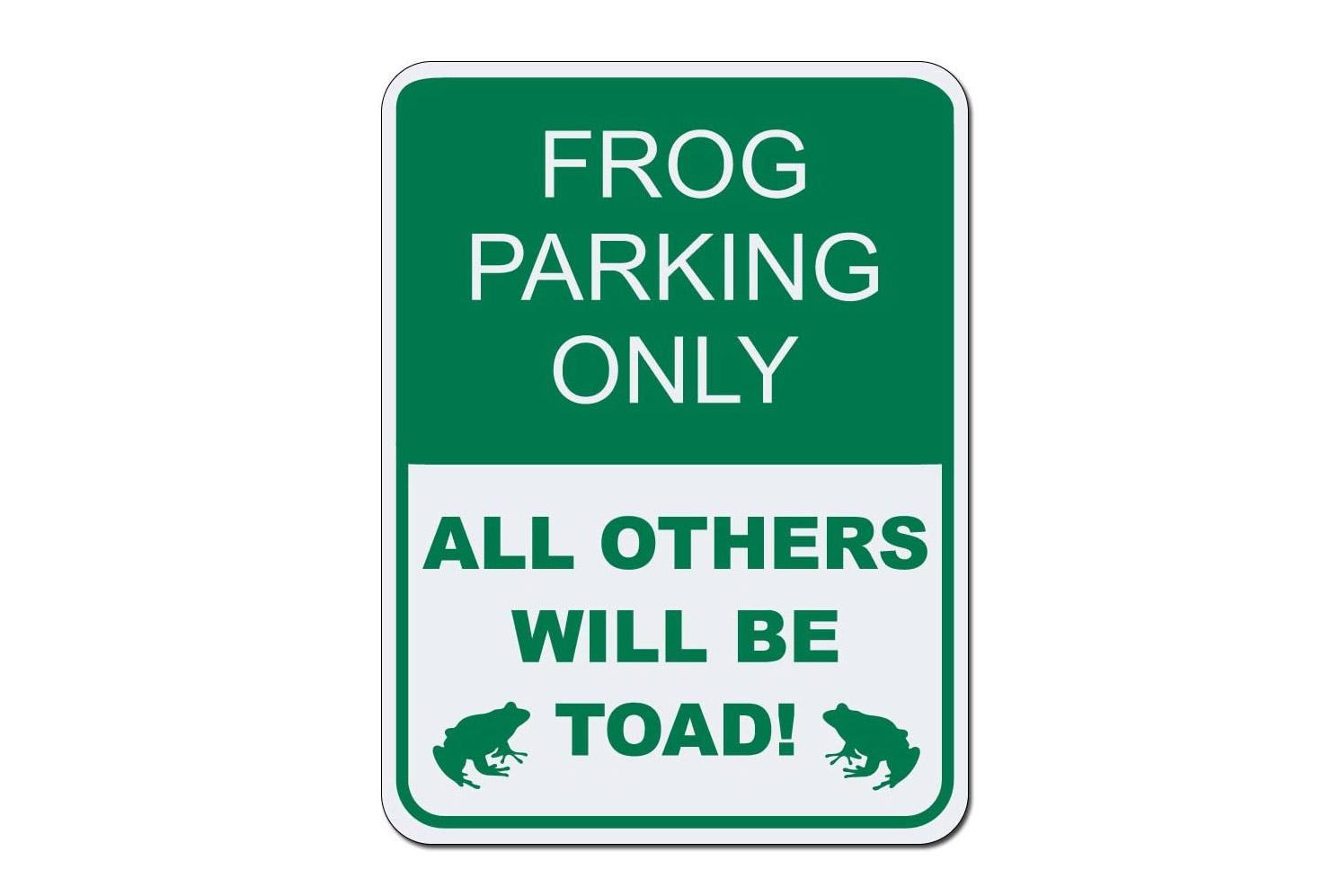 Get this version here
Hippity Hoppity Get Off My Property Sign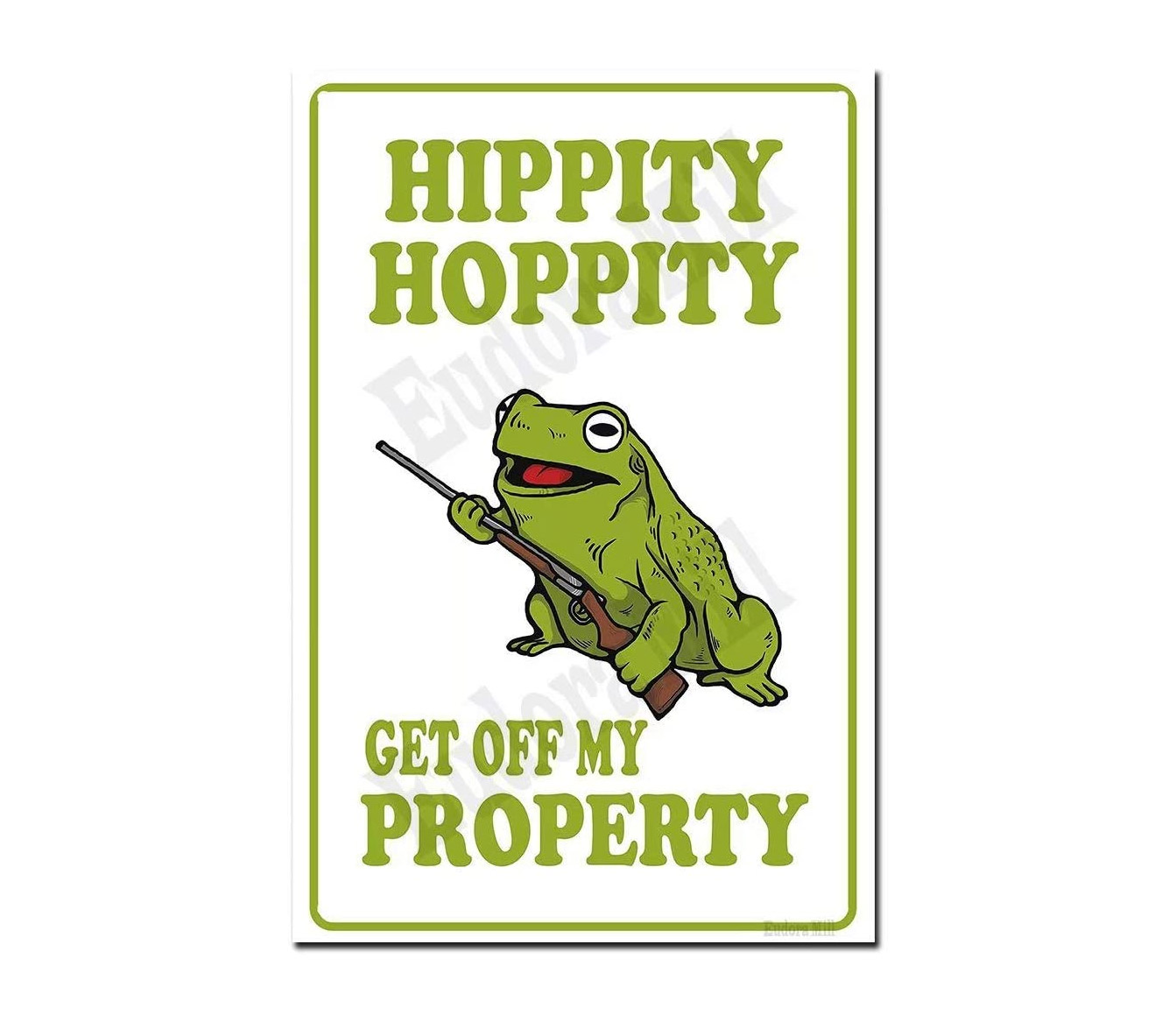 Get this version here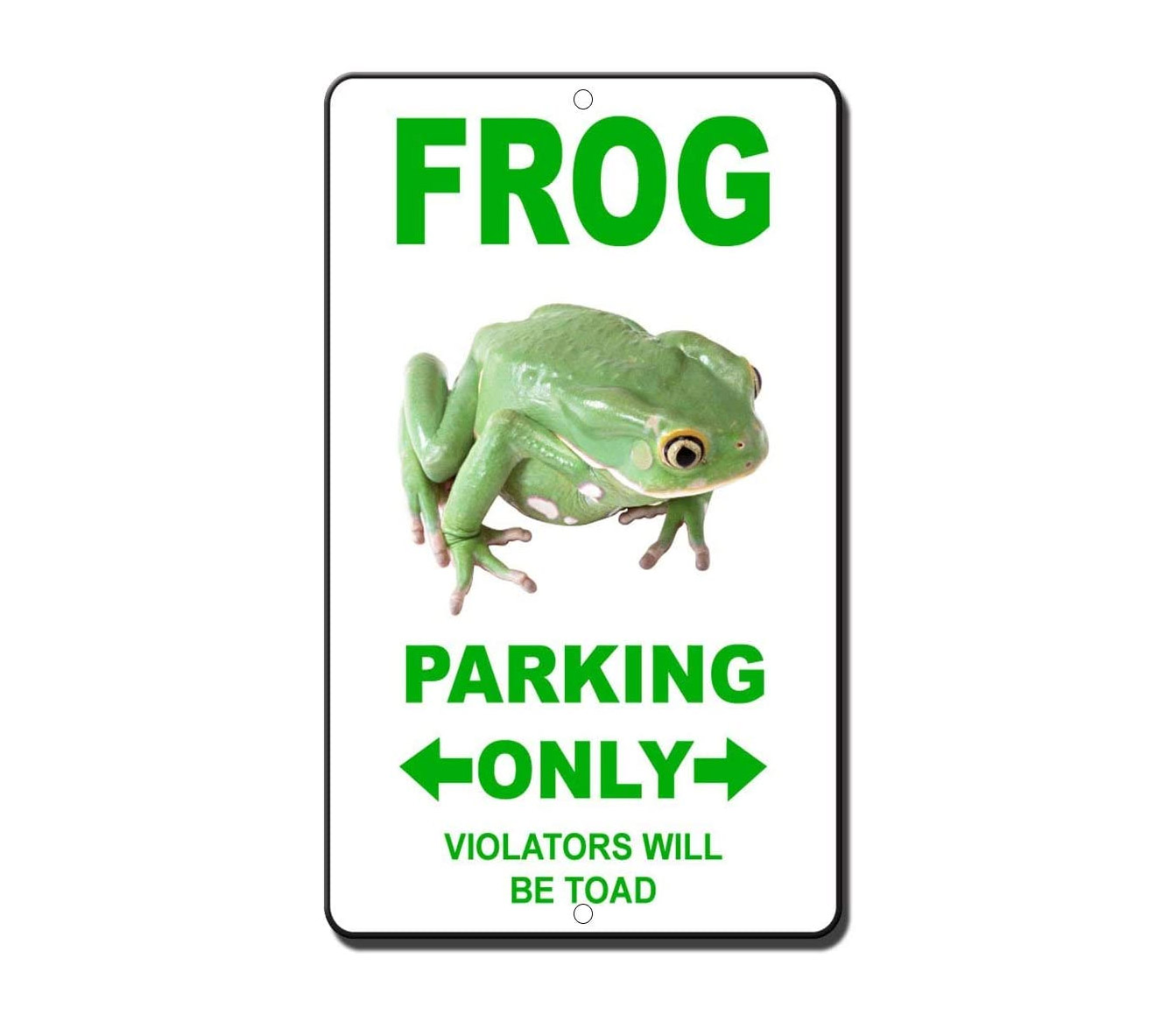 Get this version here